The Chef Is in the House
In the stellar lineup of restaurants along Northwest Florida's Gulf Coast, Bijoux stands out with its French-Creole approach to coastal fine dining. The charming dining room and chic Bijoux lounge, along with private event room and lawn space, are tucked within The Market Shops town center in Miramar Beach, Florida. Owner Leslie McGuckin and her husband, executive chef Jack McGuckin, continually raise the bar at their award-winning dining destination.
It's no wonder the couple chose "coastal French cuisine with a New Orleans flair" for their menu. Jack was born in the Big Easy and grew up in Abita Springs, just north of Lake Pontchartrain. "Growing up listening to my parents talk about these great New Orleans restaurants and visiting them really grew the mystique of food and dining in the city for me at a young age," he recalls. "I remember as a kid turning off cartoons on Saturday mornings to turn on PBS instead, watching Julia Child, Jacques Pépin, and Justin Wilson prepare food and being entranced by them."
Growing up around the forests and bayous of southern Louisiana, Jack also developed a respect for animals through hunting and fishing, recognizing the importance of life and where food comes from. It's a value that has stayed with him throughout his career in the culinary industry, where he started as a dishwasher in his teens. His older sister, a pastry chef at a restaurant in Mandeville, Louisiana, got him the job, and his evolution has been continuous.
"I moved to Florida in 2002 to help open Bijoux," Jack says. "I had been working as a sous chef at a fine-dining restaurant in Covington, Louisiana, called the City Club. I was asked to come over as just a cook, but with the opportunity to work for one of only seventy certified master chefs in the country at the time, so I jumped at the opportunity. It proved to be a great experience and it was great intensive training in French cuisine."
At the time, Bijoux was located in The Village of Baytowne Wharf, part of Sandestin Golf and Beach Resort. Jack spent time there honing his skills in French pastry, baking, stocks, pasta, and more. A year later, a new chef was brought on board who was an expert in integrating fresh, locally sourced ingredients in his menus. From him, Jack gained a wealth of knowledge in Southern and Low-Country cuisine; he later rose to sous chef and, in 2005, executive chef.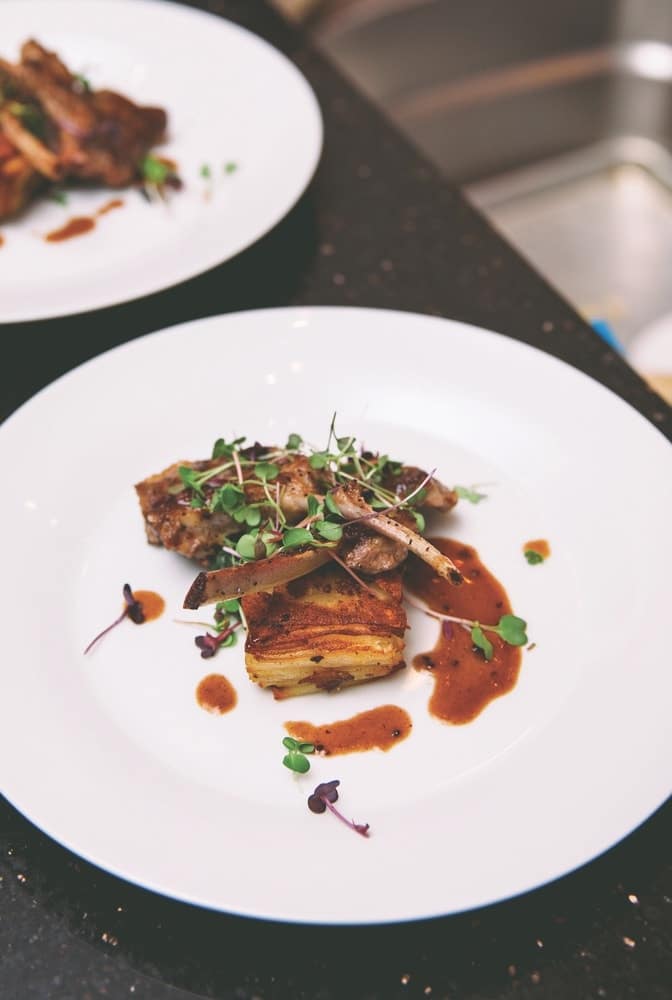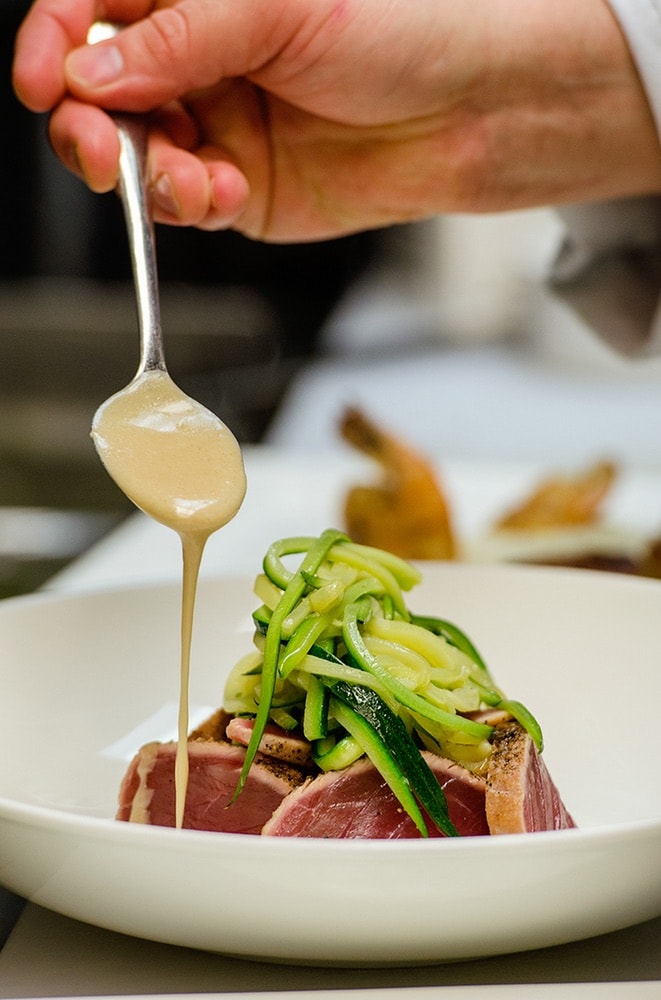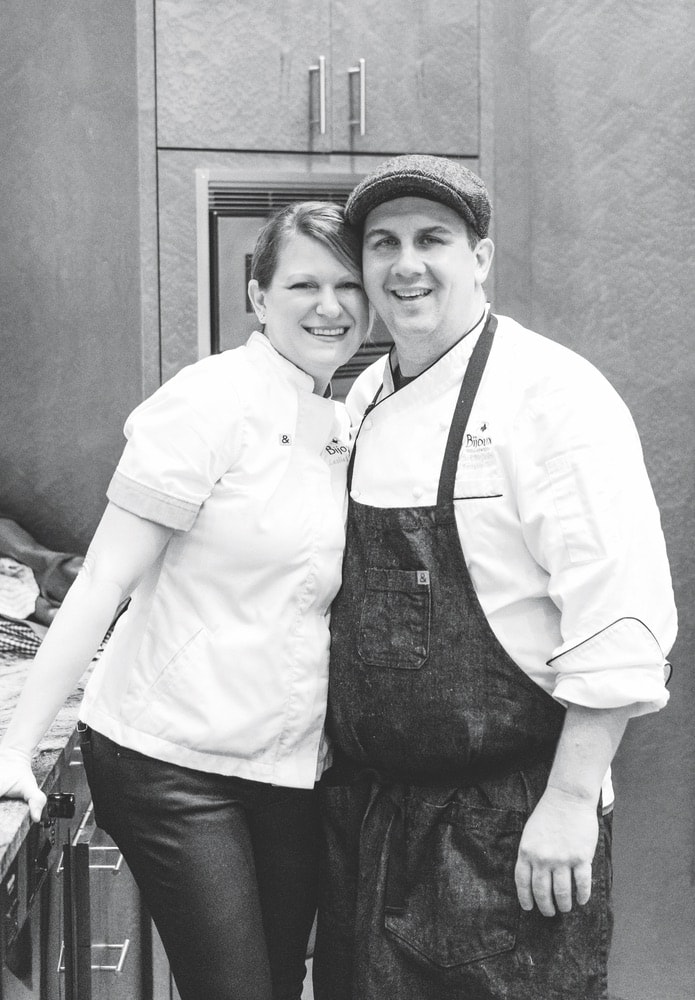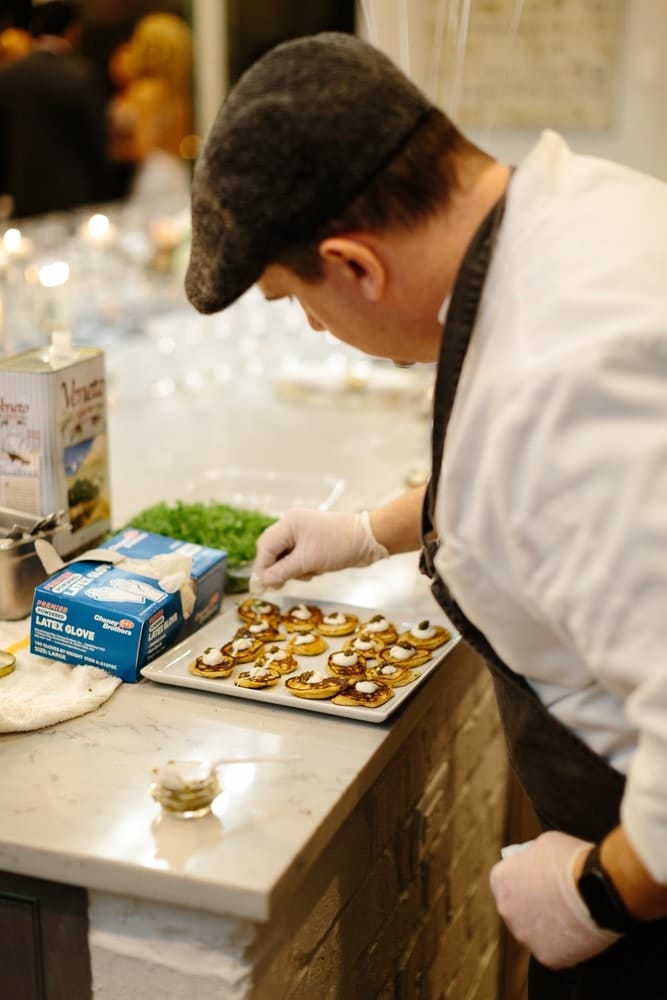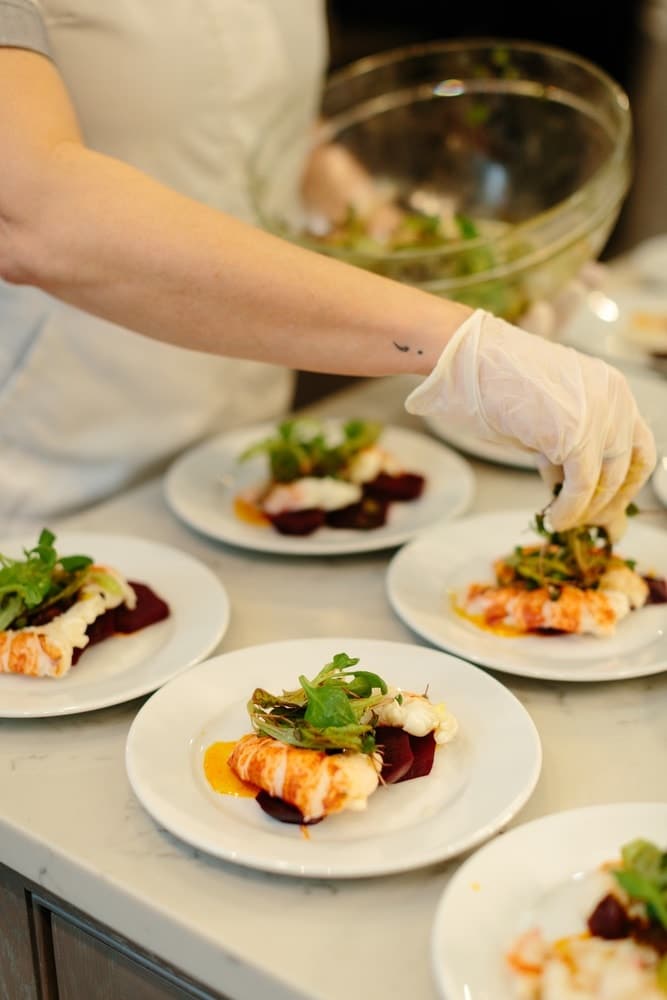 Leslie, an interior and floral designer by trade, bought Bijoux in 2008. It was a chance to bring her creativity to a new industry and to bring the restaurant's atmosphere to a new level for guests. Although Jack had the opportunity to take over as executive chef of a new restaurant in Rosemary Beach at that time, he turned it down. "I wanted to stay at Bijoux with the new owner," he admits. "Eight years later, I was lucky enough to have her take my hand in marriage."
Leslie and Jack moved Bijoux to its current location at The Market Shops in 2014, and have owned and operated it since then with a team of dedicated employees, many of whom have worked there for years.
"Leslie designed the interior," says Jack, "and I think it still stands today as the most beautiful restaurant in the area. She built a beautiful bar and dining room where so many people have created and will continue to create amazing memories."
Bijoux's menu is a blend of fresh Gulf seafood, perfectly prepared steaks, seasonal local veggies, delicious appetizers, desserts, and unique daily specials with French and New Orleans influences.
Meanwhile, Jack keeps things cooking in the back of the house. Bijoux's menu is a blend of fresh Gulf seafood, perfectly prepared steaks, seasonal local veggies, delicious appetizers, desserts, and unique daily specials with French and New Orleans influences.
"If you truly take pride in what you are cooking in the kitchen, it can provide more gratification than most jobs," Jack says, and it's clear he is proud of everything he creates with Leslie and their team at Bijoux. "I love making stocks that are the bases of flavor for delicious soups, sauces, and purees; I love cooking fresh vegetables—grown by someone that I actually know—to their perfect level and flavor; I love seeing fresh fish brought in from the waters that we see and dive into every day, breaking that seafood down, and seasoning it and cooking it perfectly. Putting it all together many times a night and knowing we are giving someone an excellent, delicious plate of food is so gratifying. I enjoy researching local and world cuisines to expand my knowledge, using that to come up with new dishes, and sharing that passion with my cooks, seeing them get the same gratification in a job well done! And I love seeing our managers, bartenders, and servers share that same passion and pass it on to our customers. More than anything, the best part is seeing our guests enjoy their food, their drinks, and their company and knowing they are making great memories that we are lucky to be a part of."
That camaraderie of breaking bread around the table and sharing life in good company also rings true in the McGuckins' home.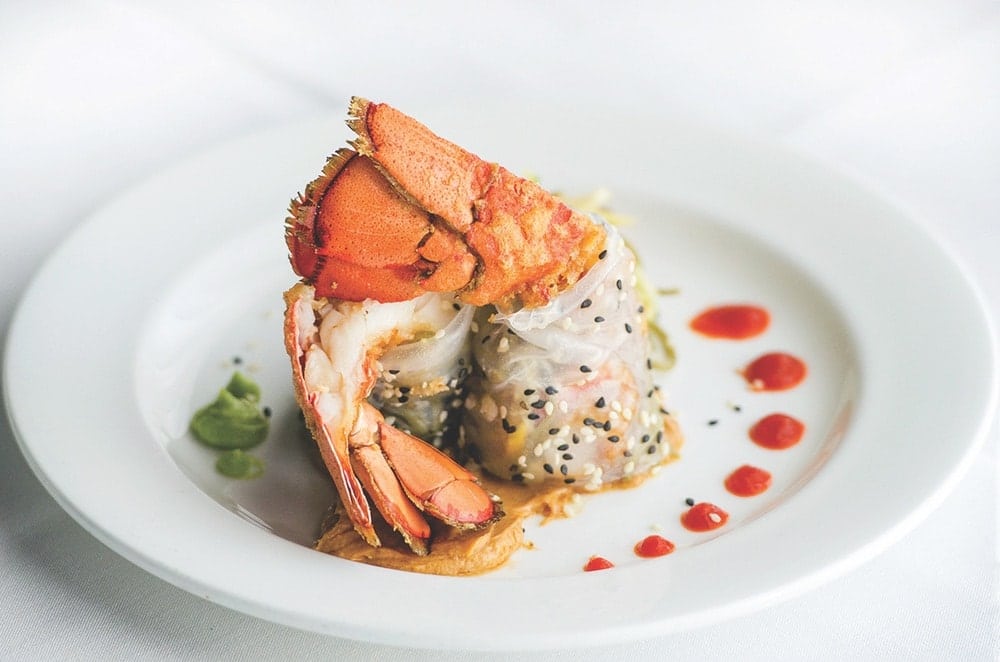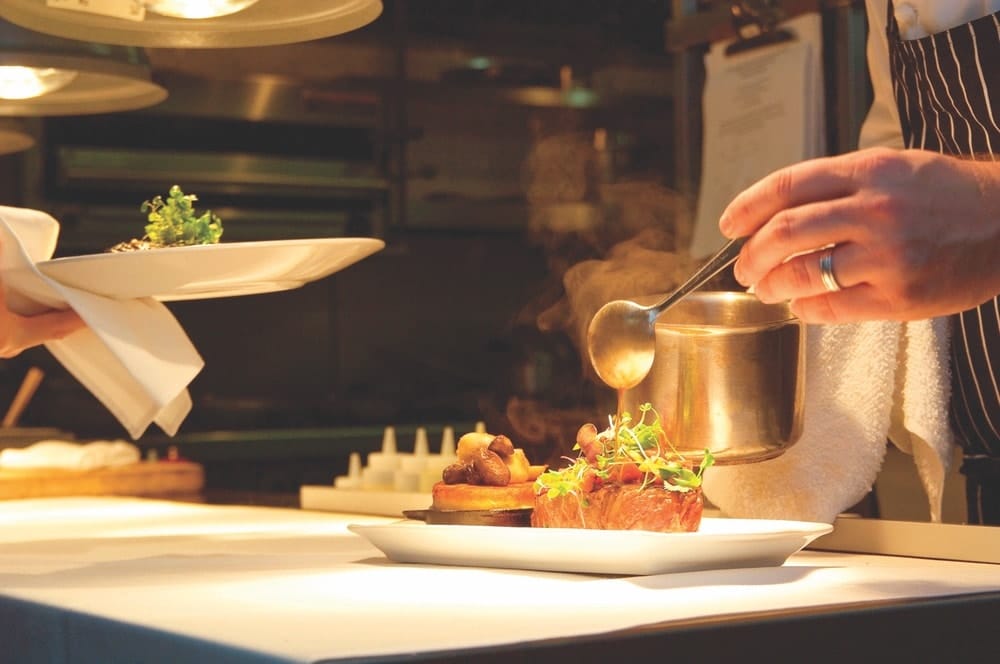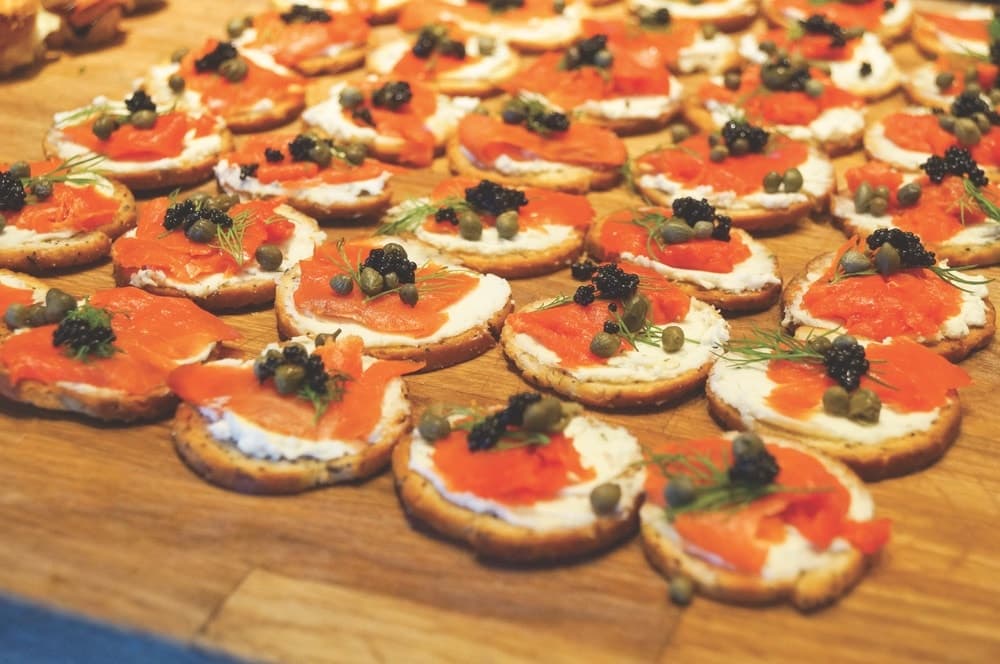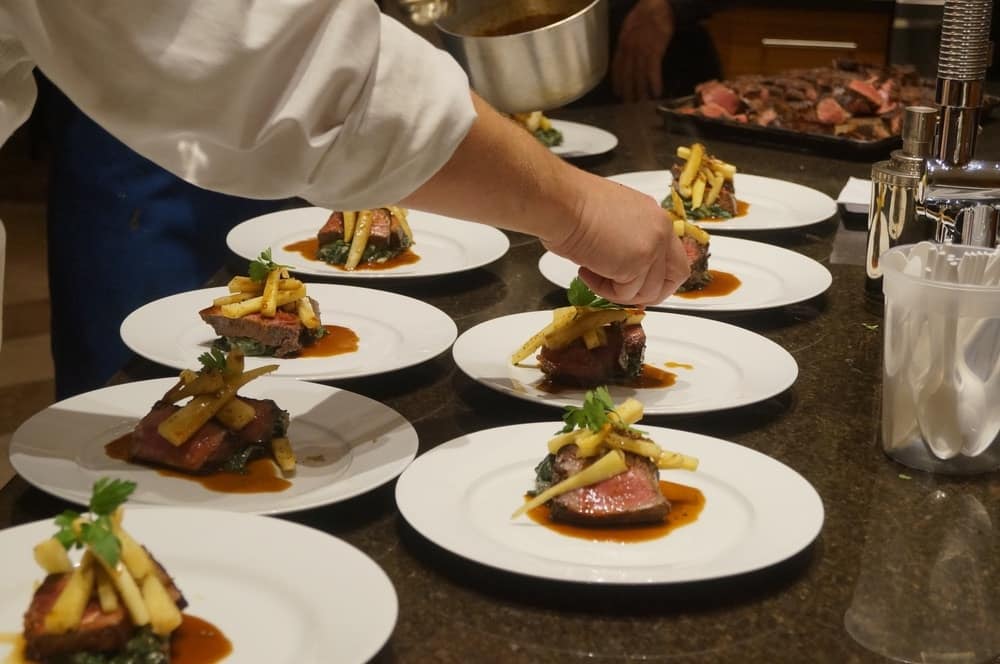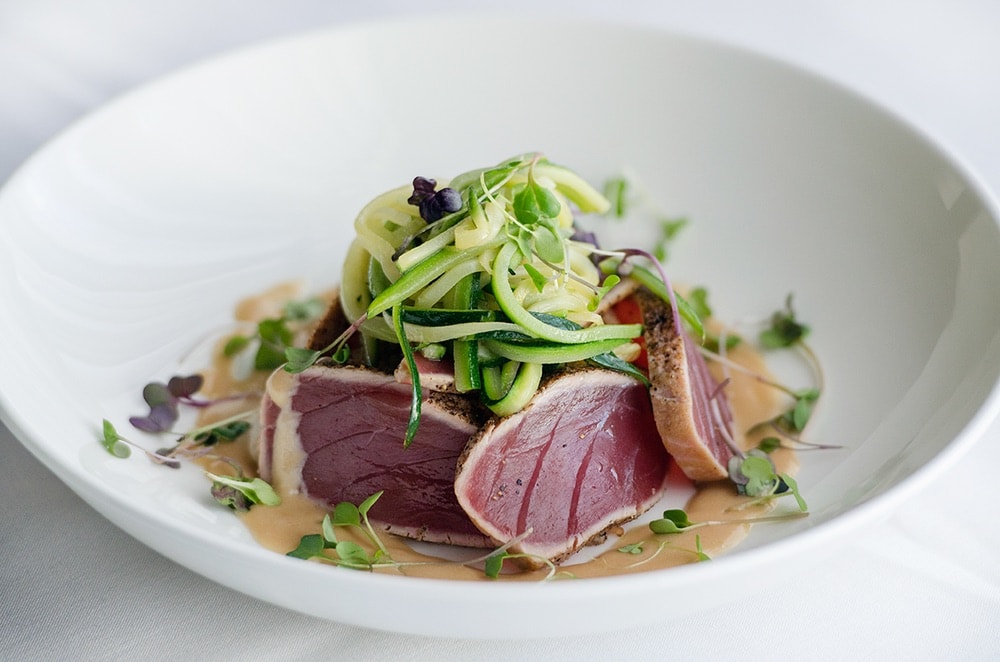 "About once a week, we all sit down and eat a steak dinner," says Jack. "Our kids usually help cook and set the table; our youngest knows she can come outside while I'm grilling and she usually sneaks a few small bites of steak hot off the grill before I bring all the finished steaks back into the kitchen."
The community has also benefited from Leslie and Jack's delicious food and kindness over the years as Bijoux has supported many nonprofits in Northwest Florida. Every April, the restaurant's dining room fills up as patrons of the Destin Charity Wine Auction Foundation enjoy a special vintner dinner, with proceeds going to various children's charities in the area. Jack has also prepared many wine dinners over the years for Sinfonia Gulf Coast's Crescendo! fund-raising weekend, which features vintners and chefs creating private dinners at some of the most beautiful homes along the Emerald Coast—funds raised support Sinfonia's music education programs in local schools.
Jack adds, "Working with these charities really shows off the heart and generosity of Leslie. It's one of her most endearing hallmarks."
Whether guests come in for happy hour specials in the Bijoux lounge, a leisurely dinner, or a private event in the restaurant, on the patio, or at a private location, one thing is certain: Leslie, Chef Jack, and their team will treat each customer as family. And with an ever-evolving menu of seasonal items and specials, each experience at Bijoux is unique!
— V —
---
Visit BijouxDestin.com to learn more, view their menu, or make reservations. You can also follow along for news and specials @bijouxdestin on Instagram and @bijouxdestinrestaurant on Facebook.
ARTICLE CATEGORIES