A Dedicated Life
By Lisa Ferrick |
Photos by Edina Kiss Photography
There will always be some obstacle. You will always have some reason why you cannot do it. But it's actually very simple. You have to stay consistent. You've got to have a plan and find somebody who has the knowledge and ask for help. That's it. Through health and fitness, anything is possible.
—Zoltan "Zoli" Nagy
Each of us has a dream, an instinctual driving force that pushes us to make the most of our lives.
As most people can attest, it's right about the time when you've finally hit your stride that it all comes crashing down, leaving you disheartened and wary of the future. Sometimes these setbacks can be quickly and easily dealt with, and you're free to continue along with your progression uninterrupted. More times than not, that isn't quite how it pans out. Your only option is to follow that age-old adage: Do what you can, with what you have, where you are.
It was during one of these inconvenient episodes that I found myself experiencing fear and anxiety in a way that I never had before. Before I knew it, I was on a downward spiral and powerless to prevent it. I found myself lost in a self-sabotaging maze of my own creation, with no clear way out. I had a creeping suspicion that this would come to define my life, for better or for worse, and that taking control of the situation was the only chance I had. Looking back, I now realize that this "creeping suspicion" was my moment of clarity.
I decided to take back the control that I had lost and continue pursuing my dreams. What follows is the account of how one man single-handedly pulled me out of my self-induced rut and helped me understand that there is a fine line between pride and humility and that the foundation of a happy, fulfilling life begins with health. This is my story, but it wouldn't be complete without first introducing a particular key character: my friend, Zoltan "Zoli" Nagy, owner of the Destin Athletic Club in Destin, Florida.
Humble Beginnings
Nagy's formative years were spent in the sovereign state of Romania under the rule of the Romanian Communist Party at a time when full-scale rationing was in place. With most of the quality foods being exported, he committed to learning how to grow his own in the fertile soil of the Olt River valley.
There exists a well-known anecdote about Boris Yeltsin stopping off in an American grocery store in 1989, during his visit to the Johnson Space Center in Houston, Texas. Upon observing, for the first time, a multitude of shelves lined with goods of every possible sort, Yeltsin was reportedly astonished by the abundance of food compared to what his countrymen were forced to survive on in Russia. I like to imagine Nagy having a similar reaction to the aisles of the average American grocery store, but also recognizing that this hodgepodge of options could ironically be detrimental to the health of unsuspecting shoppers. Having a variety of fresh apples to choose from is a blessing; having a dozen different flavors of Oreos tempting us can be a curse.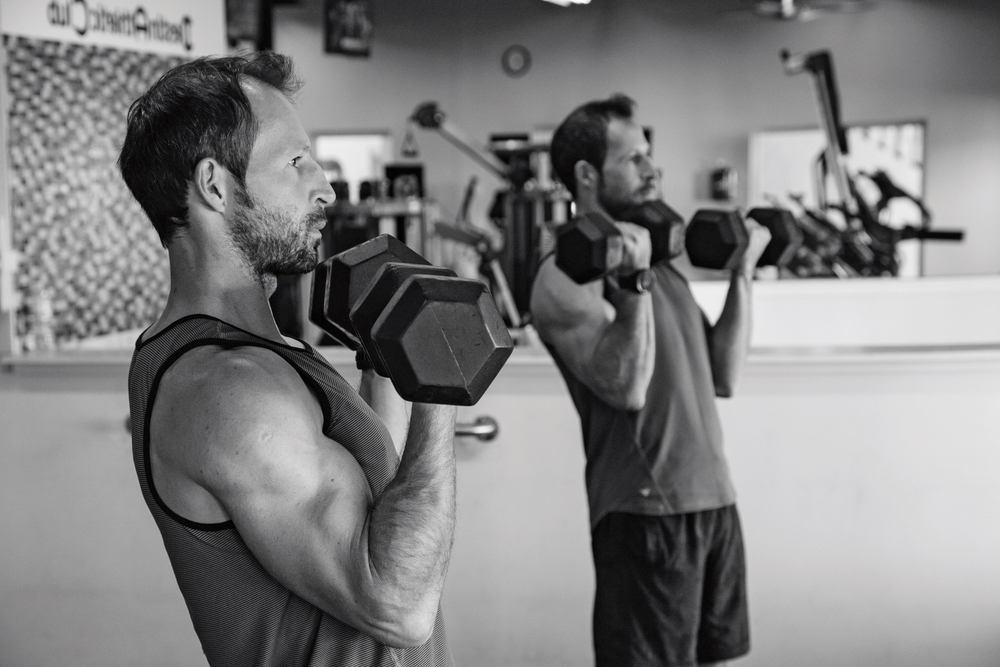 Romania has a long, rich history of sports ingrained into its culture. Nagy hails from a family of athletes. Though the 1980 Winter Olympics in Lake Placid is mostly famous for the "Miracle on Ice," he remembers it for a different reason: his father was there, representing Romania on the same ice hockey rink where a young, inexperienced American hockey team would ultimately make history. He would go on to follow in his father's footsteps, becoming a professional hockey player up until the age of twenty-three.
Soon after his career in hockey ended, Nagy decided that his dream of becoming the best competitive athlete he could was better served by a change of scenery. He had grown up admiring the physiques of Western celebrities such as Schwarzenegger and Stallone, even going so far as to hang their posters on his bedroom wall. With the images of these fitness gurus as his constant reminder that with enough hard work and discipline, anything was achievable, his destination became clear. Nagy left the Eastern bloc behind with nothing more than an overstuffed suitcase, around $400 in cash, and determination. He set out for the Land of the Free in search of his destiny.
Reality Check
Years later, grappling with my uncertainty of the future, I would find myself also making some life-altering decisions. These changes weren't born out of a personal desire to look better in a bikini or because I was bored and needed a new hobby. It turned out that they were necessary if I had any intention of continuing to live. Aside from the fact that I was spending more and more of my days existing in what I refer to as "a funk," I also wasn't eating much. The little that I did eat was anything but nutritious or wholesome, so, as a result, I was losing weight—and not in a good way. This perfect storm of self-neglect led me to the emergency room.
I've always considered myself a courageous person for the most part, but being in the confines of an emergency room will typically make even the most stoic individuals second-guess their bravery. I was terrified. I've no shame in admitting that the entire experience was somewhat traumatizing. For the first time in my life, I was completely and utterly not in control. I was far away from home, which meant that I had no real family nearby. Adding to my distress, I was injected with unfamiliar drugs (something I have never been fond of). The doctors were able to get me stabilized and released, but on top of being deprived of electrolytes and suffering from malnutrition, I was now pumped full of unnatural chemicals.
Being a competitive athlete will teach you exceptional work ethic in any field you wish to apply it. It will also teach you to work through any discomfort.
After barely getting through this unexpected ordeal, I received bad news from my doctor. Though I have never received an official diagnosis, the results of the tests they had run at the hospital were nothing short of startling. On top of being severely dehydrated, I began experiencing heart palpitations, and my blood pressure was dangerously high. My doctor recommended I submit to further testing. He also insisted that I undergo a drastic lifestyle change, and, worst of all, he warned me that I might be looking at a lifetime of taking medication to control my condition.
These revelations and the despair that accompanied them could not have come at a worse time. I was in the middle of starting my own business and struggling for some sense of structure. I got caught up in achieving my goals but had neglected my health. I wholeheartedly agreed that a lifestyle change was in order, but the last thing I wanted to hear at this stage in my life was that my well-being might depend on daily medications and regular testing. On the verge of defeat, I prayed for another way; Nagy was the answer to my prayer.
From Dishes to Fitness
"Being a competitive athlete will teach you exceptional work ethic in any field you wish to apply it," remarks Nagy. "It will also teach you to work through any discomfort." Upon arriving in America, he accepted his first job: washing dishes in the basement of a Hilton hotel. Leaving behind all the perks that came along with being a respected professional athlete and working long hours in the service industry was humbling. "Starting from the bottom and working my way up is one experience that I would never change."
He continued to work odd jobs to make ends meet—from laying tile to doing henna tattoos—and even shared his residence with six other people at one point. Through it all, he maintained his workout regimen, squeezing in sessions wherever he could. As fate would have it, it was on one of his visits to the gym that Nagy realized an occupation existed in America he'd never even heard of back home: the personal trainer. "We had a coach," he explains, "but we don't have personal trainers.
"After quitting hockey," Nagy continues, "nothing excited me. I had spent so much time playing organized sports that I felt incomplete without the idea of competition in my life." He began looking into the qualifications needed to become a personal trainer. "I felt like this was the perfect marriage between athleticism and competition." As far as Nagy was concerned, this would provide him with the competitive drive he had longed for, with the added benefit of assisting others who might be striving to find their purpose.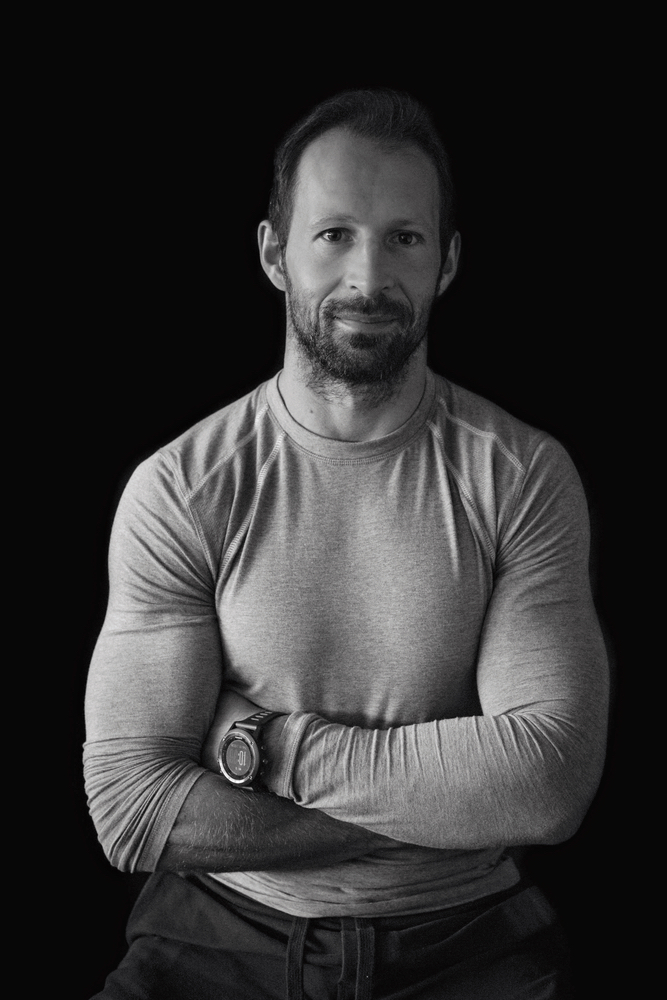 In establishing his style of training, Nagy developed a personal connection with Istvan Javorek, a retired Hungarian strength and conditioning coach who had trained Olympic weightlifters and coached field events and conditioning at Texas A&M University. "Istvan is my coach, my mentor. He helped me find my style, which I combined with everything I had learned from hockey and fitness in general. Best of all," Nagy says with a smile, "he's from my neck of the woods."
After much diligent research, Nagy formulated his ideal workout plan and dietary guidelines. Soon after that, he became certified by the American Council on Exercise, transforming his dream of becoming a personal trainer into reality. The next step in his journey was securing clients. As it turned out, finding people in need of motivating themselves was the easy part.
A Little Help
There are fundamental truths that I have come to believe in unequivocally: I believe that taking care of your body and living a healthy life is the foundation for success. I believe that finding someone who can offer you a hand and help you find your way can be the catalyst for a better life. I believe that inspiring others to reach their goals is the definition of humanity. I also believe that there is a man here on the Emerald Coast who is dedicating his life to doing all these things.
After my "health scare," I reached out to Nagy. I knew that he had a sincere passion for helping people who needed guidance, and I more than fit the bill. I had confidence in his unique perspective on fitness, but most importantly, I knew that he would hold me accountable for my actions (which was exactly what I needed). Taking the first step in anything new is often the most difficult part, but Nagy simplified it for me. He told me, "If you want to live, here is the diet that I want you on and here is the exercise routine." It was that easy.
Nagy has since helped me reaffirm the idea that leading a healthy life is the beginning of building a positive mind-set, and once that is achieved, everything else will come together. He has given me and many others comfort and hope for a productive future at a time when we felt like everything was falling apart. The trials we face throughout our lives are often discouraging, but I sincerely feel that each of us has the advantage of having a path laid before us, if only we can find it. To live well is to consistently remain on that path. I've discovered that making connections between good, honest people and emboldening them is what I excel at. This is the destination to which my long, winding path has always been leading. Nagy helped me find my path and continues to ensure that I never lose sight of it.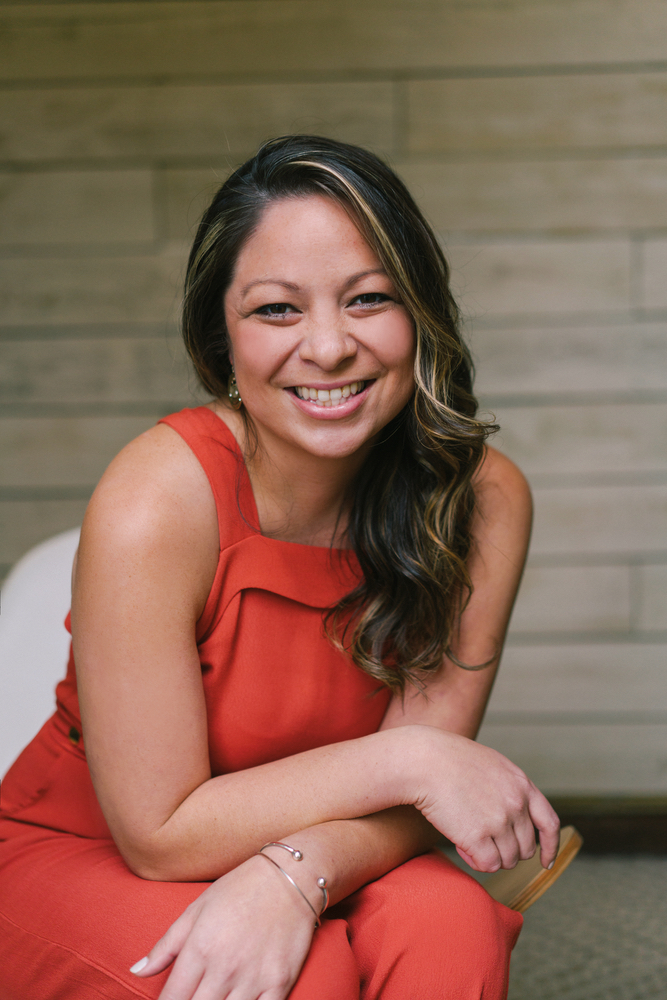 This is your opportunity—no matter where you are with your goals and aspirations. You can always start from the bottom and work your way up.
Being true to yourself is what is always going to make you happy. Too often we are distracted by the white noise, and it can be all too easy to focus on the negative aspects in our lives. But every one of us can improve ourselves and encourage others to do the same—that is far more compelling than any distraction.
Nagy has an uncanny ability to form moving bonds with his clients and help them realize their full potential.
His generosity has created a wave of much-needed change in the lives of those he takes under his wing. He is a man who genuinely wants to better the lives of everyone he has the opportunity to work with. The least I can do after all he's done for me is support him in this endeavor. It is an honor to make known the presence of someone whom I feel is a one-man support system for so many.
This is your opportunity—no matter where you are with your goals and aspirations. You can always start from the bottom and work your way up. Nagy and I are living proof that if you take control of what is important in your life, a better future will present itself.
I started with a dream and was blindsided by a jarring dose of reality, and now—with a little help from a friend—I am learning how to seize opportunities that come my way. I traded in a lifetime of medication for a refined mind, body, and soul. I am no longer afraid of what may come, and my health and happiness are finally in good hands—my own. I have Nagy to thank for that.
— V —
---
Lisa Ferrick resides in Destin, Florida, and has worked with The Idea Boutique and VIE as a publicist. As the owner of LF Consulting, she helps businesses with PR, marketing, and social media. She's a creative lover of nature, God, and a lot of laughter! Follow her on Instagram at @lovinglifetothefullest
ARTICLE CATEGORIES