By Lisa Burwell and Crystal Hamon
It's hard to imagine a world where you're all alone. And it's even harder to imagine being a nine-year-old little girl in dire need of help and without a single ally. Sad stories abound, but there are some that strike an undeniable chord, evoking righteous indignation in the soul of every compassionate person who hears them. The life of Katelyn Pendleton is one of those stories. It begins with early years filled with unspeakable horrors to which no child should ever be subjected, but it takes a miraculous turn when a new family enters the picture to give her love, hope, and a fresh start toward a beautiful future. Her story is also about how a group of local business owners saw a need and used their resources to make a difference. This is the story of how charity truly does begin at home.
A Life Transformed
We don't choose the lives we are born into, but we can choose what we're going to do with our lives. Katelyn Pendleton was not born to privilege; in fact, she was born without even basic provisions like safety and shelter from harm. But at the ripe old age of twelve, she's already mastered some of life's toughest lessons with a wisdom and maturity that many adults would envy. Meeting this sweet-spirited and bright-eyed girl at the Emerald Coast Children's Advocacy Center (ECCAC) on a blissful fall-like day in July, it's hard to imagine the neglect, loneliness, and mental and physical abuse she endured just a year ago. ECCAC founding director Julie Hurst arranged our meeting with Katelyn and her parents, Jeff and Christie Pendleton, in the center's boardroom. Introductions were made, and as we took our seats it was evident that Katelyn was the special guest of honor. This designation made her unusually quiet but also happy. A tight-knit family bond was evident between the three, who finished each other's sentences as they related their story with the undeniable love and honesty only a true family can exhibit.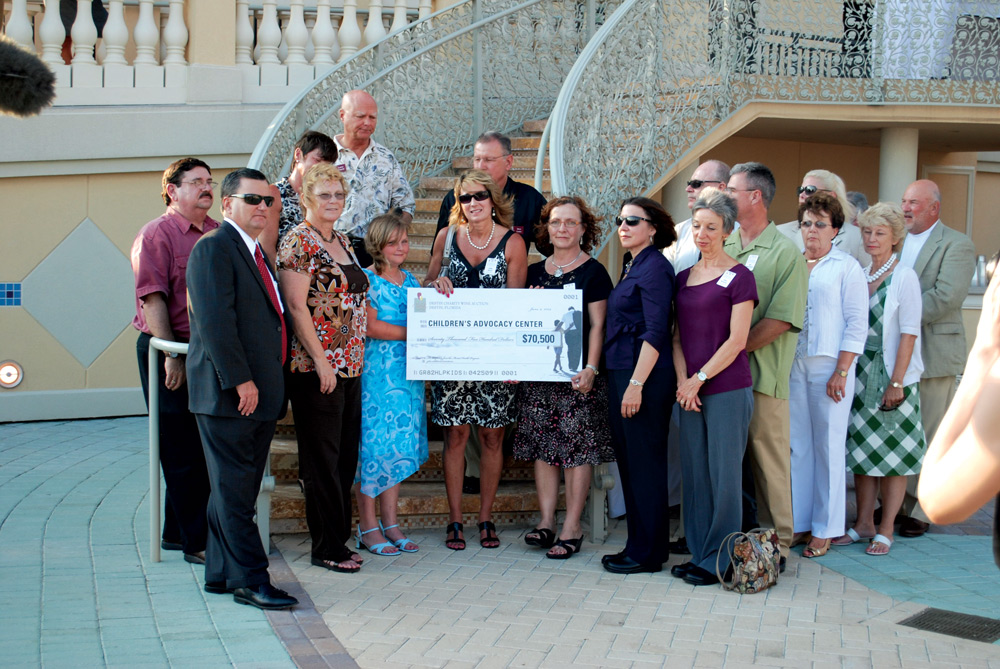 When Katelyn was nine, her birth mother was imprisoned for prostitution and drug abuse. Left in the care of her mother's acquaintances, she suffered neglect, abuse and torture too unspeakable to print, though detailed accounts of these horrors were splashed all over the news at the time. Wanting to create a fresh start for their daughter, Katelyn's parents suggested that she choose a new name, both distancing herself from the abuse and protecting her from being associated—by name, anyway—with the pervasive news coverage.
Julie Hurst vividly remembers her first meeting with Katelyn. "It is by far one of the worst cases of child abuse we have ever seen," she said. Through an anonymous tip to the Florida Department of Children and Families abuse hotline, police rescued Katelyn from her abusers when she was eleven. Weighing only seventy-three pounds—starvation was just one of the cruelties she suffered at her captors' hands—she was battered and bruised over 80 percent of her body and had large bald patches on her head where her abusers had picked her up by her hair.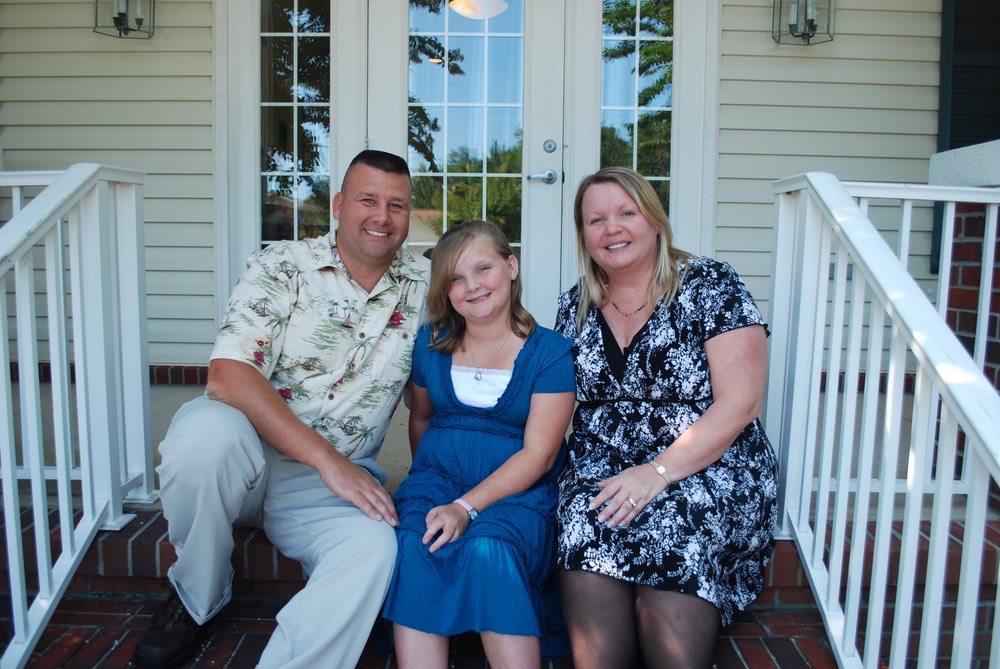 Christie and her firefighter husband, Jeff, had recently completed the foster parent certification process and they couldn't help but fall in love with the child whose bedside they were asked to sit beside at the Fort Walton Beach Hospital. Looking at this abandoned child who was bandaged from head to toe, Jeff remembers, "I knew from the moment we first laid eyes on her that we had to bring her home with us and take care of her." When Katelyn saw her soon-to-be parents standing in the doorway of her hospital room for the first time, she openly invited them into her world, saying, "Hi guys, come on in." Christie smiles lovingly as she recalls this first meeting that would unite them as mother and daughter less than a year later.
After a prolonged stay in the hospital, Katelyn was placed in the Pendletons' home and came to the ECCAC for help, as many—far too many—children do. ECCAC is a beacon of hope for young victims of physical and sexual abuse in Okaloosa and Walton counties. Using an interdisciplinary approach to help children, ECCAC houses professionals from the Florida Department of Children and Families, the State Attorney's Office, the Child Protection Team, local law enforcement agencies and a team of licensed mental health counselors. Prior to the establishment of the Emerald Coast Children's Advocacy Center (an accredited member of the National Children's Alliance) ten years ago, an abused child seeking help was bounced between these numerous institutions and agencies, forced to endure the added trauma of retelling and reliving their abuse at each stop. The overwhelming process of trying to get help caused many suffering children to give up before they found salvation. Now, with the assistance of ECCAC, a hurting child has a safe haven where all of these crucial components are in one child-friendly, supportive environment populated by people who truly care about them.
Even the appearance of the Children's Advocacy Center is different from most other agencies. The 13,000-square-foot, plantation-style home conveys an immediate warmth with its wrap-around porch dotted with rocking chairs. Visitors are drawn into the center by the inviting scent of chocolate chip cookies that continuously bake in the oven. Toys and oversized stuffed animals fill the brightly colored waiting room, and ceramic tiles, hand painted by children, grace the walls. This cheerful environment helps children like Katelyn to focus on happier things–the first step in overcoming the dark reasons behind the center's existence.
The unique convergence of agencies at ECCAC also allowed prosecutors to take Katelyn's deposition and conduct interviews in familiar surroundings with friendly faces. Katelyn breathed a sigh of relief when one of her abusers was sentenced to twenty years and the other to fifteen years in prison.
"The ECCAC has always been there for me, and I bet they always will be. If it wasn't for them, I probably would not be where I am now," said Katelyn.
Other people in the community have also come together to help Katelyn. Dr. George Novak, a plastic surgeon in Destin, provided surgery to repair Katelyn's burned hands at no charge, and Leonard Olson, director of the Sacred Heart Foundation, has started an educational fund for her. Happy, healthy and full of life, Katelyn now tells Julie that she plans to follow in her footsteps and lead the charge to rescue abused children. Katelyn says, "I want other kids to know that they don't have to be scared to tell someone if they're being hurt. If they tell an adult, they can get help like I did."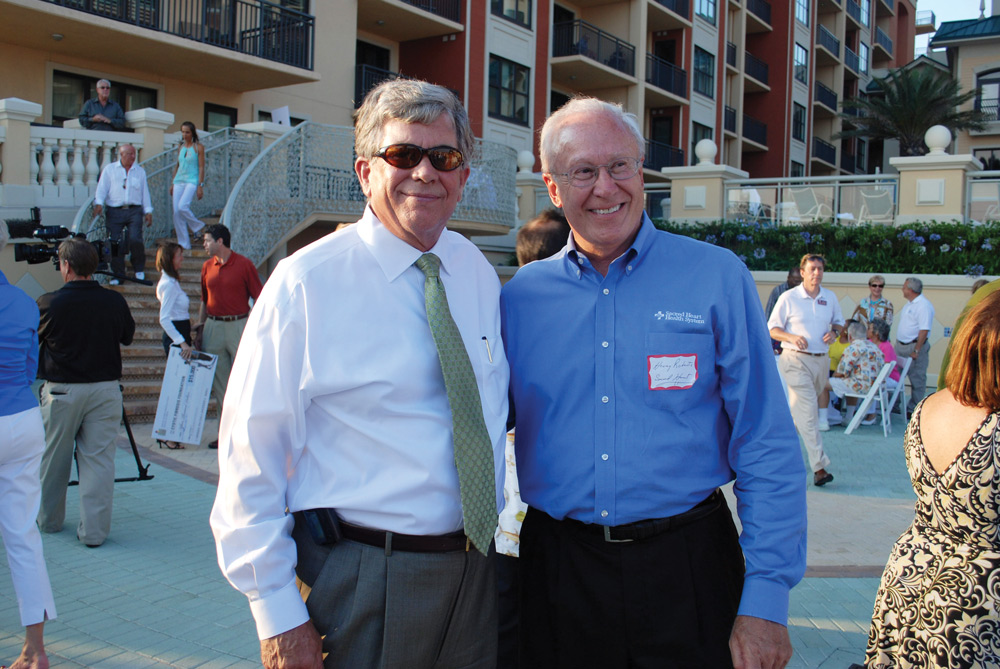 Katelyn has chosen to share her story in hopes that other abused children will be saved from a life of suffering, as she was. Her inherently positive spirit has allowed her to rise above her tragic past and adopt a remarkable attitude. "Sometimes good people do bad things," she says, "and bad people do good things." Her adoptive mother, Christie, maintains, "Katelyn was glad to see her abusers go to jail because it made her feel safe, but she harbors absolutely no bitterness toward them."
ECCAC treats an average of 300 to 400 victims like Katelyn in Okaloosa and Walton counties every year. "Our job won't be finished until people stop hurting children," says Julie. "Seeing a child recover, regain their childhood and live a fully restored life motivates us to keep going."
Wine Aficionados Make a Difference
In order to continue its good work, the ECCAC needs financial assistance from organizations like the Destin Charity Wine Auction Foundation (DCWAF), an agency that, with tornado-like energy, has compelled a remarkable number of high-profile leaders to join forces and fight for the children of our community. Chan Cox, the visionary and founder of the DCWAF, is also the man responsible for the sensation that is Chan's Wine World (www.chanswineworld); he is the founder of the landmark Sandestin Wine Festival as well. This wine industry veteran has managed to launch a philanthropic organization and grow his own business to five stores at the height of a downward economic spiral. No wonder he's been dubbed "The Man with the Midas Touch."
He acknowledges that he's worked hard to ensure the success of these enterprises, but he also gave the majority of the credit for DCWAF's triumphs to its phenomenal board of directors. "I've never seen a harder working board before," he states.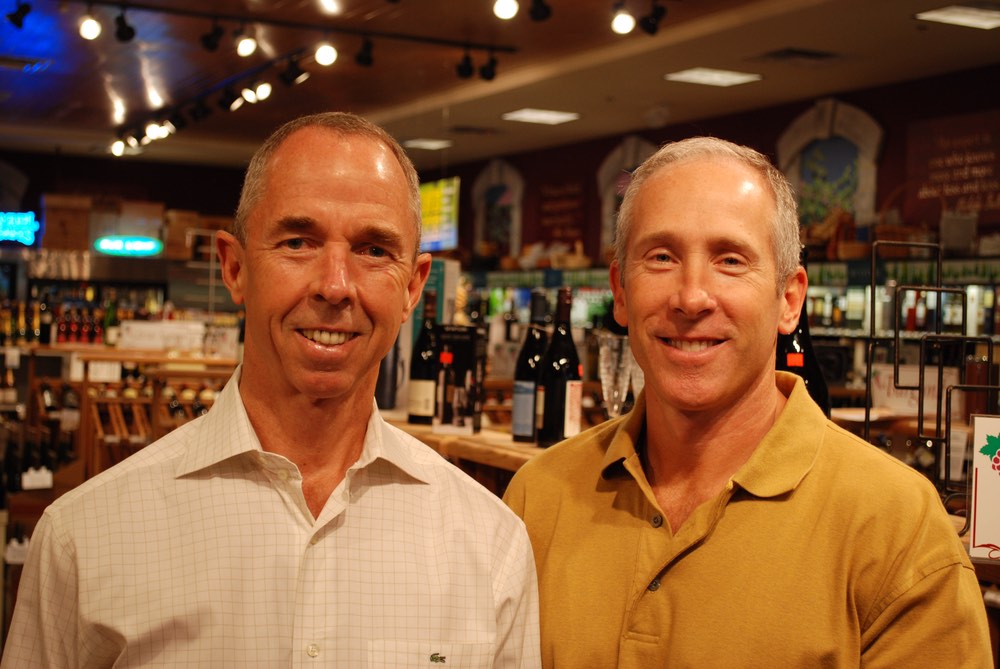 As for his own clout and impressive relationships within the hierarchy of the wine business, he humbly offers, "I just found a niche that worked well."
His vast experience in the wine trade, coupled with his deep awareness of the growing needs in our community, prompted Chan to find a way to connect his craft to meaningful causes. In 2005, with the help of friend and fellow wine enthusiast Todd Vucovich and executives Mike Stange and Rob Babcock at Sandestin Golf and Beach Resort, Chan established the Destin Charity Wine Auction Foundation, which is dedicated to raising money for local nonprofits through wine auctions and events. Now in its fourth year, this exquisite pairing of Chan's passions has become one of the most successful foundations in Northwest Florida, enhancing the lives of many children in need by raising over $3 million.
The Cornerstones of the Foundation
Before Chan enlisted his help, Todd Vucovich could be found hosting wine dinners for some of Chan's best customers and generally enjoying life on the Emerald Coast. It didn't take much persuading, however, for Todd to sign on as the original board member for DCWAF and bring his group of influential, philanthropic, and wine-loving friends along as the instrumental, founding board. Eventually, Todd left his career in information technology development to become the executive director for DCWAF.  "The career change was easy," Todd says. "I'm passionate about wine, and I love helping kids."
Held each April, Wine and Dine in Paradise is DCWAF's largest fund-raising event of the year. The weekend occasion begins with intimate patron wine dinners on Friday evening and is capped off with a celebratory walkabout, auction and dinner that starts on Saturday afternoon. Each successive occurrence of the weekend-long event attracts more esteemed wine aficionados and celebrities than the previous year. Deflecting credit from himself yet again, Chan singled out board member Mike Thompson, a wine collector and Sandestin resident, as being instrumental in attracting new vintners to the event. Since the first event, he has arranged for the highly sought-after Dan Kosta of Kosta Browne Winery to attend and, in 2009, serve as honorary chairman for the foundation.
"The career change was easy," Todd says. "I'm passionate about wine, and I love helping kids."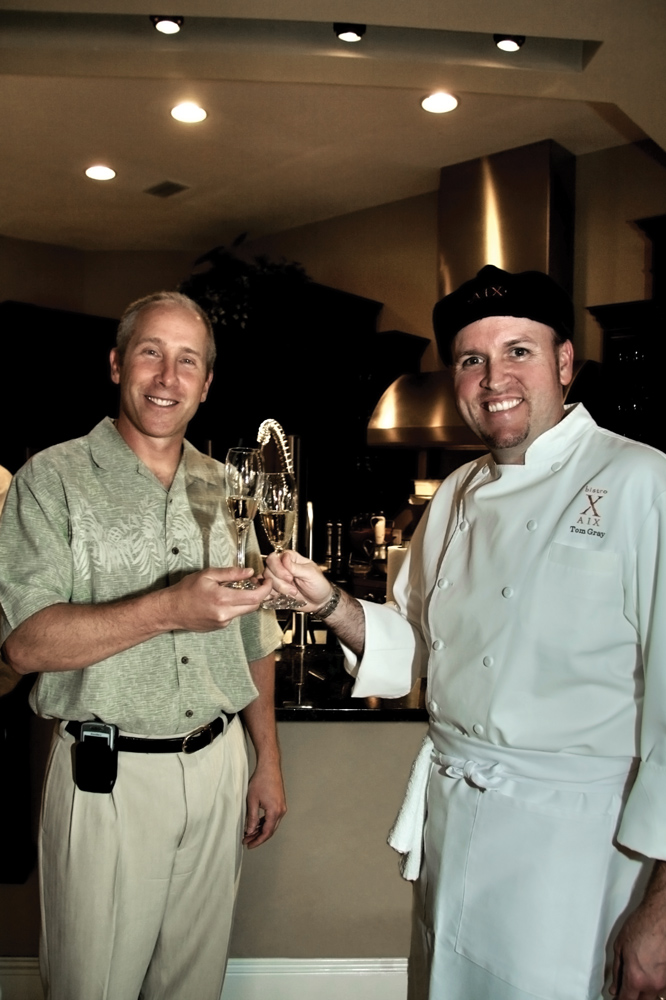 In the style of the world-renowned Naples Winter Wine Festival, hosts open their beautiful coastal homes for patron dinners with gourmet chefs and world-class wines, while celebrity vintners contribute exclusive luxury items to the auction. Wine celebrities like Julianna Martinelli of Martinelli Winery and Bob Cabral, executive winemaker for Williams Selyem, have also lent their support. Sandestin Golf and Beach Resort, a staunch supporter of DCWAF since its inception, hosts the Saturday auction and dinner at its Linkside Center. This year, it included a walkabout with a silent auction followed by a live auction, dinner and dance. Festival attendees bid for packages like a stay at the Castello Banfi estate and winery nestled in Italy's prestigious Montalcino wine region of Tuscany known for the renowned Brunello wine, or an all-inclusive tour of the Russian River Valley with dinners and wine tastings in the homes of the region's star vintners. "Everyone wants to talk about the glamour of the event, but the important part is helping kids," says Chan.
One way that attendees of the Wine and Dine in Paradise weekend help Emerald Coast's young people is by participating in the "raise your paddle" portion of the live auction, a special segment of the auction where bidders, instead of bidding on an item, give charitable contributions. The Clinton Cox Memorial Fund—which was created in memory of Chan's son, who died from a drug overdose in 2006—was this year's recipient of the "paddle" contributions. This fund, which is dear to Chan's heart, benefits a comprehensive youth addiction treatment program called Pathways for Change (PFC), which has a 92 percent success rate for recovery. This year, local philanthropists and patron wine dinner hosts Stephen and Lynn Dugas, raised their paddle to contribute $10,000 to this worthy cause.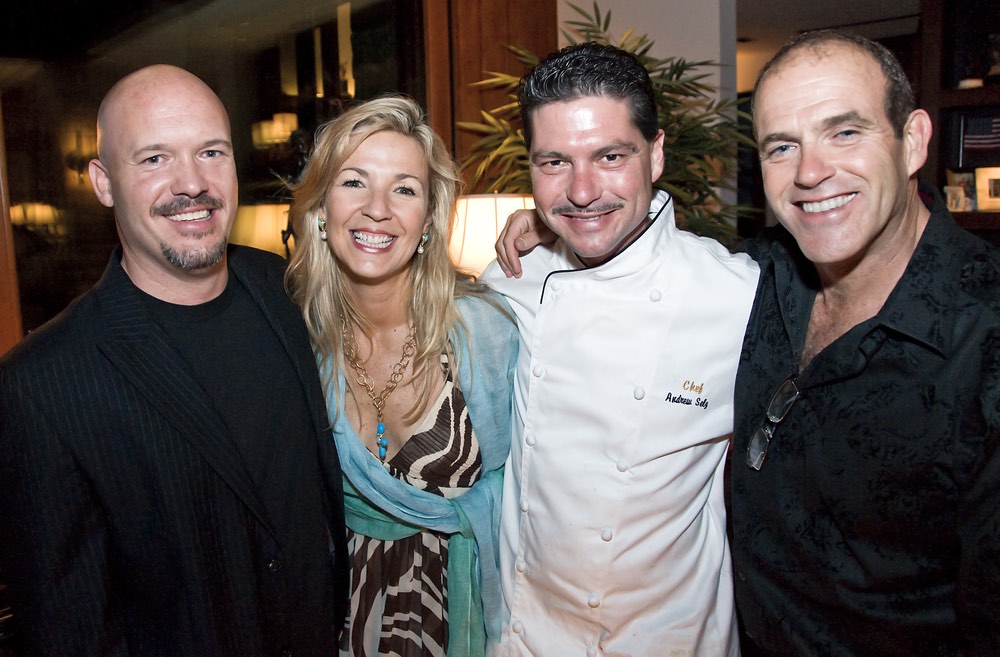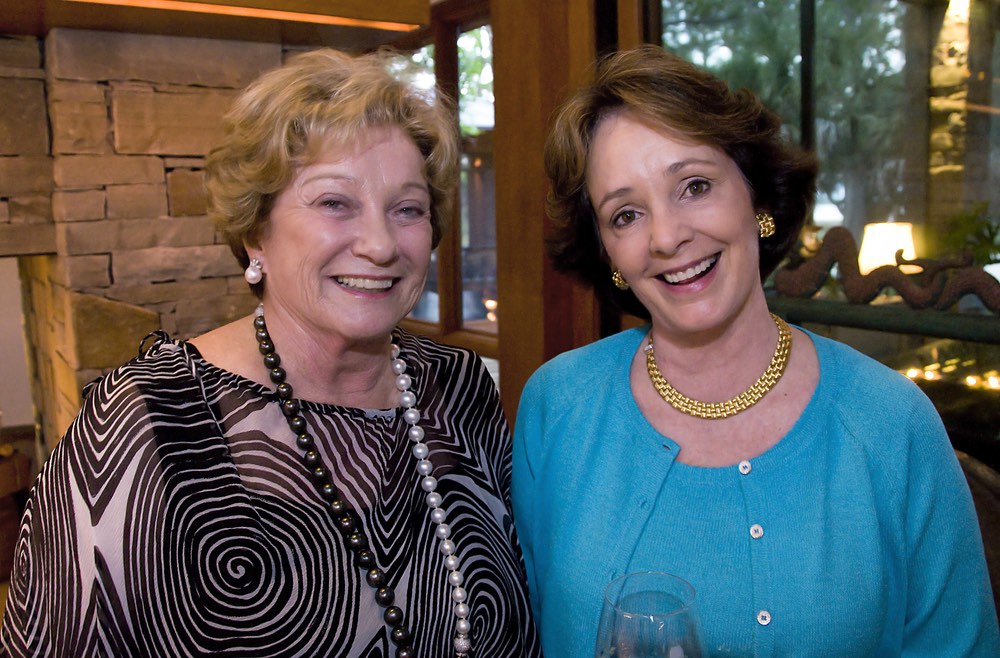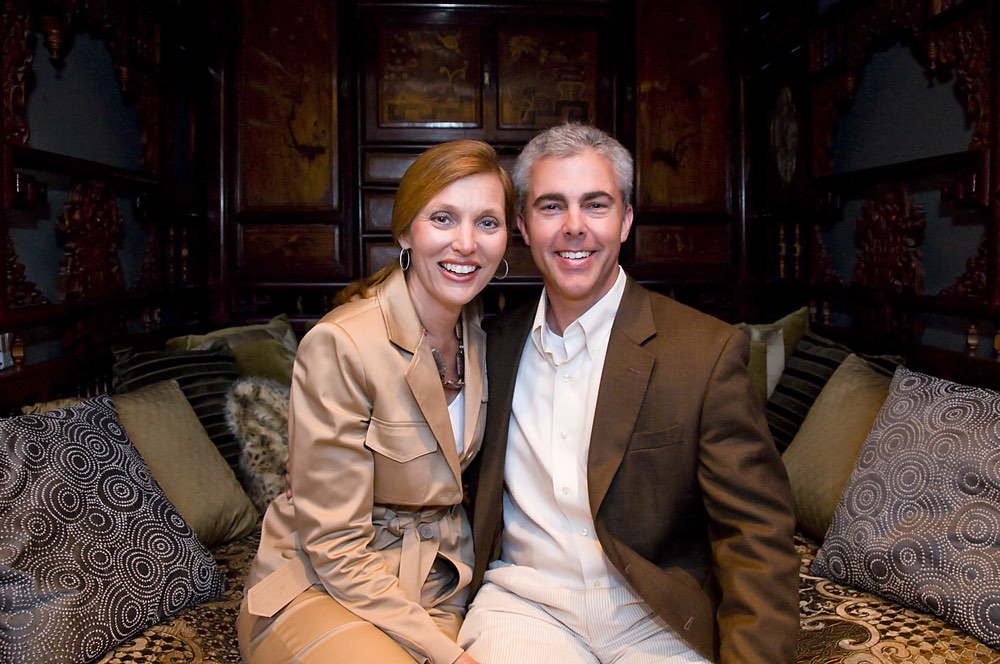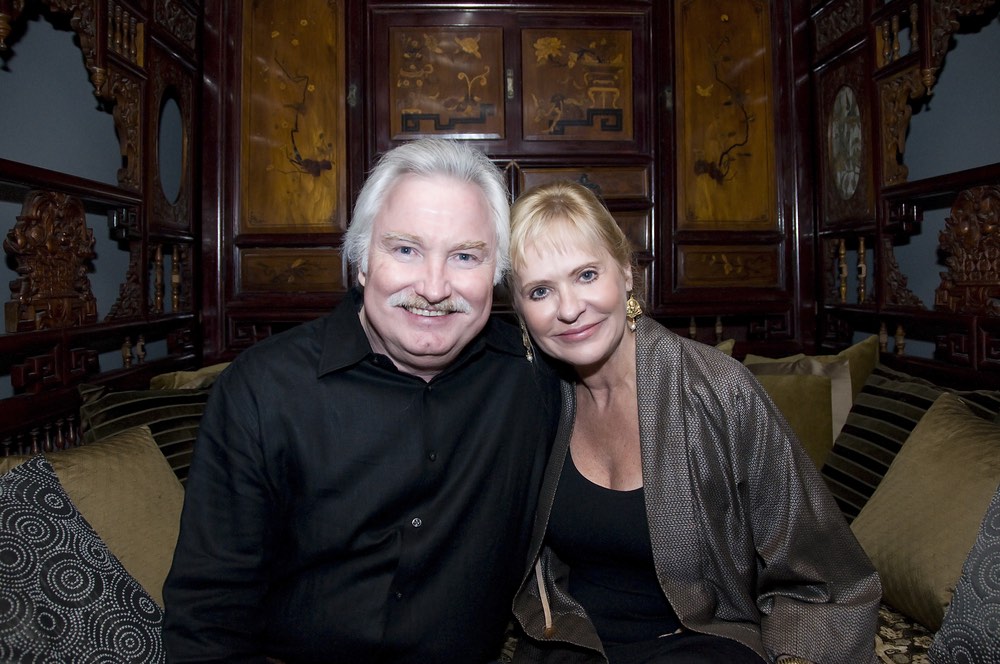 One of DCWAF's newest board members, Sandestin's senior vice president of operations, John Russell, was very impressed by the auction. Having just assumed his board position in February, he is already a passionate supporter for DCWAF. "My first encounter with DCWAF was this spring," said John. "I was amazed that even when the recession was in full bloom, the generous people that DCWAF attracts exceeded the foundation's goals. I have to commend Chan and others who started this wonderful organization. They are true visionaries." John believes the strength of DCWAF is that they are truly passionate and committed to the community in a very altruistic way. "It's hard not to feel good about an organization like that," he said. "Plus, it's a blast! I get to learn more about the culinary arts, something that flourishes in our area."
Todd admits that he, too, was concerned about the amount of money the event would raise this year, given the national economic slump. But auction attendees rose to the challenge—and raised their paddles—to donate a total of $928,000, a $100,000 increase over 2008. This growth is especially noteworthy considering that wine auction revenues across the country have dropped significantly since last year, including the top two wine fund-raisers: The Naples Winter Wine Festival and Auction Napa Valley. "The fact that we are continuing to flourish is truly a testament to the quality of people in Destin," said Chan. "I had no idea when we started this that it would grow to be so successful."
Planning to Make a Difference
In the beginning, DCWAF knew they had to formulate a strategy for giving if they were going to make a dent in the community's needs. But with so much need and finite resources, how would they decide who to help and how much to give? DCWAF chose to focus their efforts on Emerald Coast children's charities. This decision was made in the belief that reaching people when they're still young gives them a greater chance to experience a transformed life and removes them from destructive cycles. DCWAF sees this avenue as the best way to help an individual and make an impact on systemic problems.
DCWAF selects different children's charities to benefit from their efforts on an annual basis. You might expect that, in a small, close-knit community such as ours, landing a place on this list of beneficiaries is simply a matter of knowing the right people. But the selection process involves a great deal of thoughtful planning by people whose mission is to give in the most effective way possible. "We feel a tremendous responsibility to our donors to steward this money well," said Chan. "Some board members work forty hours per week to make sure we're getting the most bang for the buck."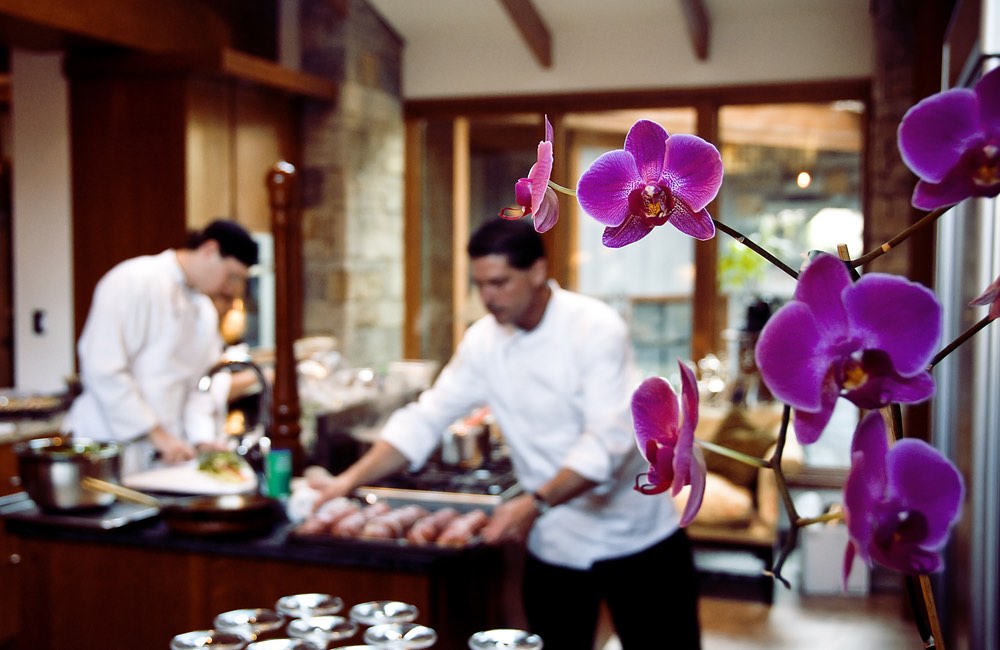 The DCWAF Charity Relations Committee, charged with selecting beneficiaries, prioritizes the foundation's giving based on a number of issues. Most importantly, they consider the acuteness of a charity's need. DCWAF then factors in their familiarity with the charity, how the organization conducts itself in the community, and how well the charity handles finances. Another vital component in the committee's determination is the size and scope of the actual project that the foundation is being asked to fund. DCWAF prefers to support specific, tangible efforts with a clear beginning and end rather than just supplying operational funds. They contend that this approach helps donors clearly see that their funds have been put to good use and encourages them to continue giving generously to children in need.
DCWAF's passion for connecting philanthropic wine enthusiasts to charitable causes has improved countless lives by helping these amazing organizations fulfill their purpose. Rarely, however, does the average person have the privilege of watching one of these lives be transformed. Julie Hurst has that privilege on a daily basis. ECCAC was among the nine charities that received funding from DCWAF this year, accepting $70,500 to hire an additional mental health therapist for a year. To some, those figures are just numbers on a page, but to Julie it means drying another little girl's eyes, helping another boy to heal, and leading hundreds of children to safety. "The therapy that DCWAF has provided for this year will have ripple effects into the lives of so many," said Julie. "We are so grateful for the generous way they are helping these children."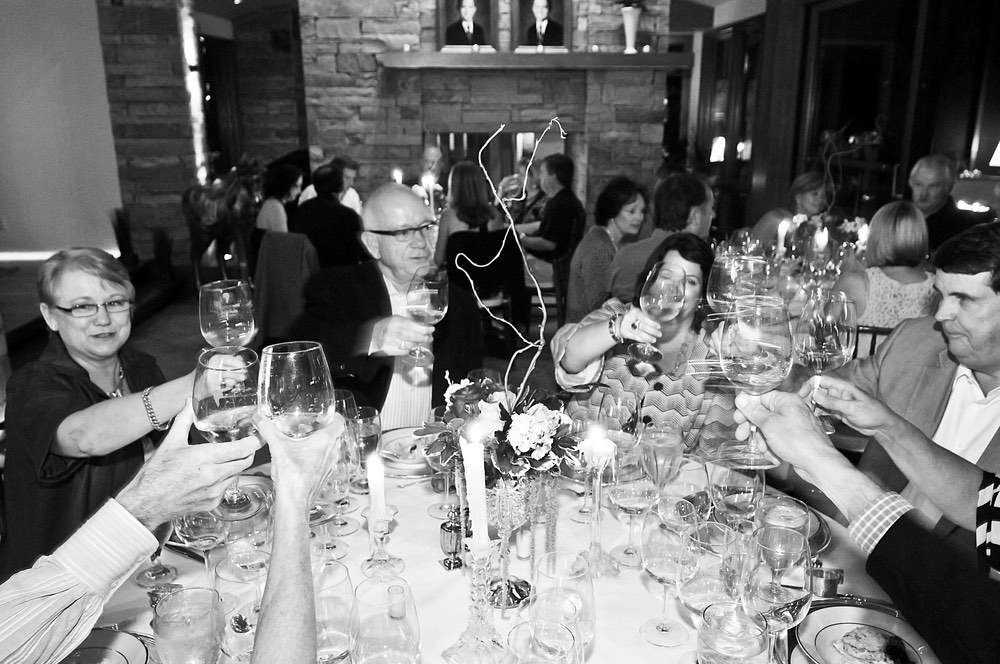 The heartwarming, selfless work of ECCAC is one example why the people behind DCWAF are always striving to raise additional funds. Chan and Todd hope that their organization will receive greater national exposure so they can make an even bigger difference for children like Katelyn. "I think we have a lot to offer generous people throughout this country," said Chan. "We combine sophisticated culinary events in one of the most beautiful locations in the world with changing children's lives. What more could you want?" Through their contributions to organizations like the Children's Advocacy Center, the Destin Charity Wine Auction Foundation is making a dramatic impact on the lives of children and families throughout the Emerald Coast.
— V —
---
If you are suffering from or suspect child abuse, please call the Florida Department of Children and Families abuse hotline at 1.800.96.ABUSE (1-800-962-2873).
Upcoming Fund-raisers for ECCAC
October 24, 2009 – Have a Heart Dinner in Kelly Plantation March 6–7, 2010 – ECCAC's Charity Golf Tournament in Kelly Plantation
To Contact ECCAC:
Emerald Coast Children's Advocacy Center, Inc. www.eccac.org 850.833.9237 Julie Hurst, Executive Director julie@eccac.org
Upcoming Events for DCWAF
September 18, 2009 – Taste of THE Beach Vine to Wine in WaterColor November 5–8, 2009 – Taste of THE Beach January, 2010 – Tasting of Champions at Baytowne Conference Center April 23–24, 2010 – Wine & Dine in Paradise
ARTICLE CATEGORIES