By Felicia Ferguson | Photography by Brandan Babineaux
Whether he's building luxury homes or resuscitating ones damaged by nature or neglect, Grand Bay Construction's Chris Burch gives his time, his talents, and his heart. His soft voice and kind eyes speak of a caring soul longing to cultivate both physical and faith communities. But in 2020, a virus not only stalled but threatened the fulfillment of those dreams and desires.
COVID-19's shutdown of international travel created a time vacuum. As a project coordinator with Third Lens, an Auburn, Alabama–based 501(c)(3) organization, Burch would normally take two to three trips a year outside of the United States to coordinate teams and plan building projects across the world. With those trips canceled, he searched for other ways to serve, but then COVID completely shuttered another mission project close to his heart: Lifeway's World Changers. Burch had served as the volunteer construction coordinator for the student mission group's Panama City, Florida, location for the previous five years. Describing those annual projects, he says, "It's a very intense week, but it's so fulfilling. I took the indefinite closure pretty hard."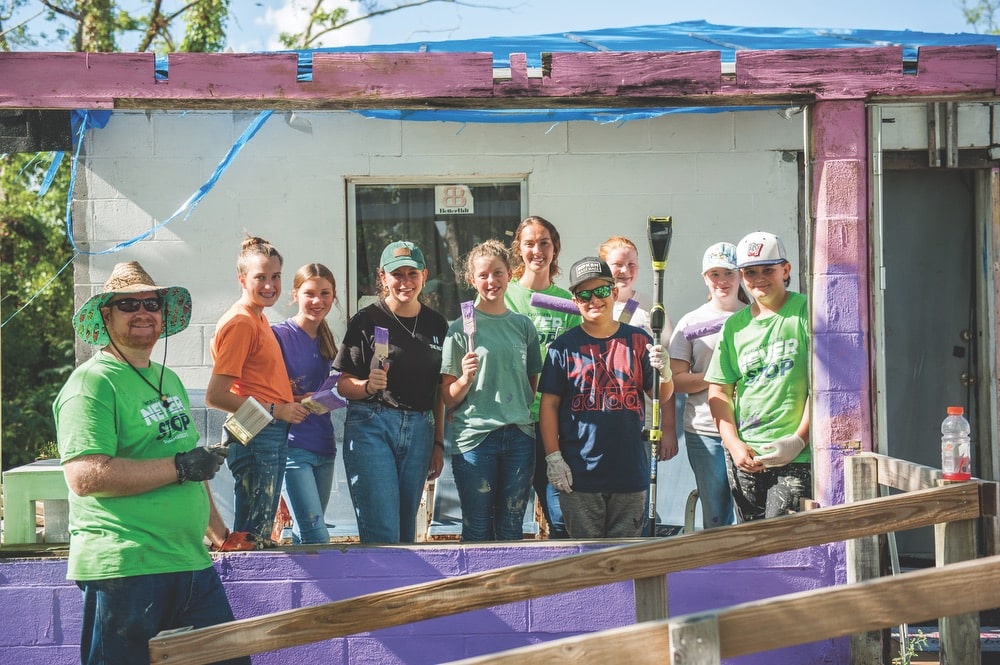 But something told him these cancellations weren't the end. Instead, they presented a new opportunity. Burch contacted David Flatt, who had worked with the World Changers since the 1990s, to discuss Lifeway's decision. Both men knew firsthand how the ministry filled a vital need in communities across the United States, not only for those being served but also for the students who served them. Burch says, "This ministry is too important. It can't die, especially at a time such as this when so much healing is needed. There are too many volunteers who love doing it, and the market is already set up in these cities." Together, they created a business plan to purchase the project's intellectual rights and property from Lifeway. They also recruited two volunteer staff members to help until the new organization could generate funding.
Doubts, however, filtered into Burch's commitment to the project. "My first thought was that we're in the middle of a pandemic," he admits. "If we even save the organization, how many churches—which are the volunteer pipeline—are even meeting right now, and how will people find out about it? How many parents will want their kids to go to one of the project cities? What if no one signs up, and we've wasted these resources?" But he felt God was saying, Just move forward, step out, and trust. Do your part and leave the rest to me. "It was not a sense of 'You have to do this or else,' but more like 'If you trust me, you will witness some great things that I am going to do.'" Burch recalls. "That was enough, and I was in."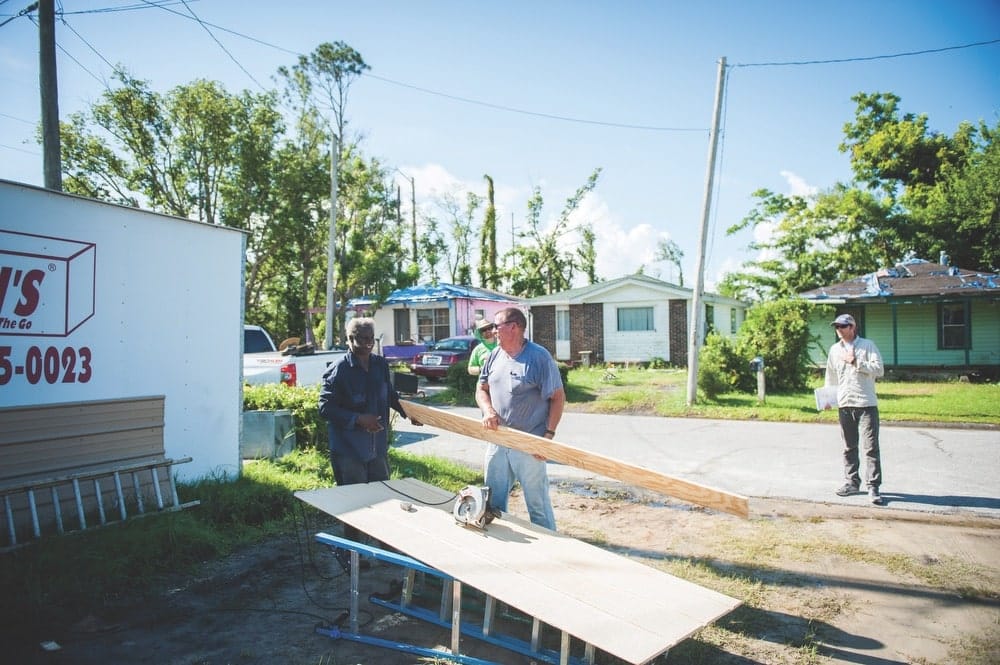 Lifeway took bids from three different groups interested in acquiring the ministry. Burch agreed to finance the purchase, trusting that the money would be available when it was needed. The amount came through, and a local attorney set up the new 501(c)(3) pro bono. Insurance coverage for the new organization was difficult to obtain but was secured two hours before the team set foot on the first property they had scheduled to refurbish this summer. World Changers was reborn as World Changers Student Missions.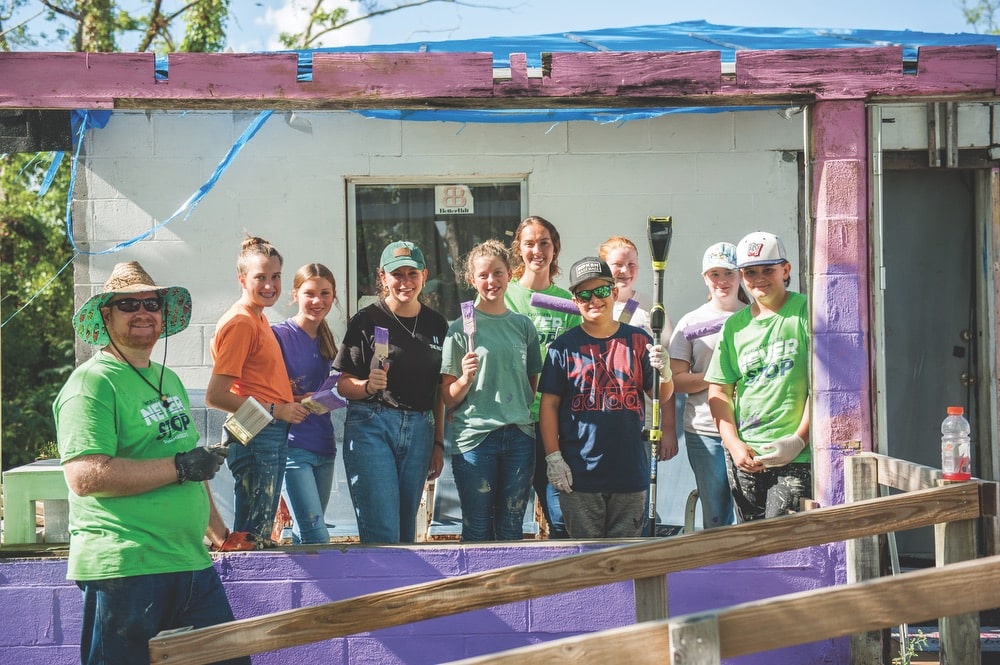 The organization focuses mainly on exterior facelifts of houses in the neediest areas, but if a home's interior is unsafe, the team will address those issues. Burch says, "First, I look for ways we can improve someone's quality of life." Funding for the project materials comes from local governments. In Panama City, houses are chosen based upon the owner's application to the Community Redevelopment Agency (CRA). Labor is provided free by World Changers Student Missions.
"First, I look for ways we can improve someone's quality of life."
The summer mission projects actually begin in early spring when Burch meets with homeowners to assess each house's needs. Past projects have included replacing roofs and adding or replacing handicap ramps. Even cosmetic exterior changes, such as fresh paint or replacing porch railings, can substantially impact the entire neighborhood. Burch says, "If you see the worst house in the neighborhood getting a facelift, suddenly you want to make sure your house looks better too."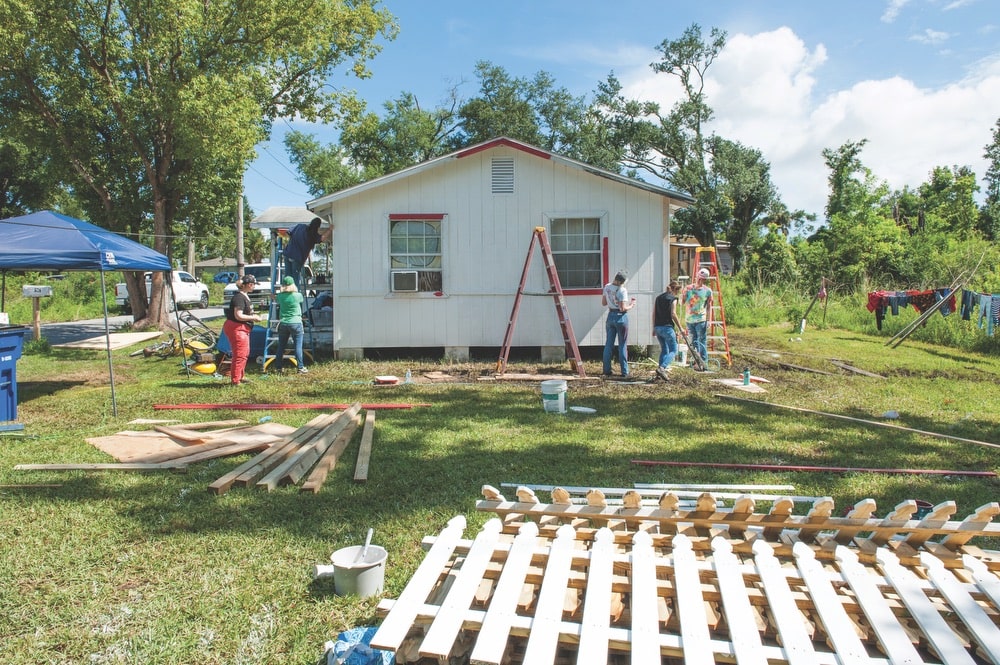 The labor supplied by World Changers Student Missions is from middle and high school students who pay a fee to attend. During the day, the students work. Food is brought to the homesites, and the homeowners are asked to join in the meal with the students, giving all an opportunity to share their stories and their faith. "We're trying to do what Jesus did—meet a physical need first, followed by trying to meet a spiritual need or just showing love to our neighbors," Burch shares. At night, interns from Spurgeon College's ministry training track lead the students in worship, prayer, and teaching.
Flatt, now the manager of World Changers, says, "I saw the difference it made in the lives of students." Burch adds, "I get so rewarded from seeing this group of kids come here—a lot of them don't even really know much about teamwork or how to use power tools, or they don't know how to share their faith." By the end of the week, however, the students have learned and improved these skills. Burch says, "What I see happen in these kids' lives in just one week makes this so worth it. I can only imagine how the week will impact their lives and others around them for years to come."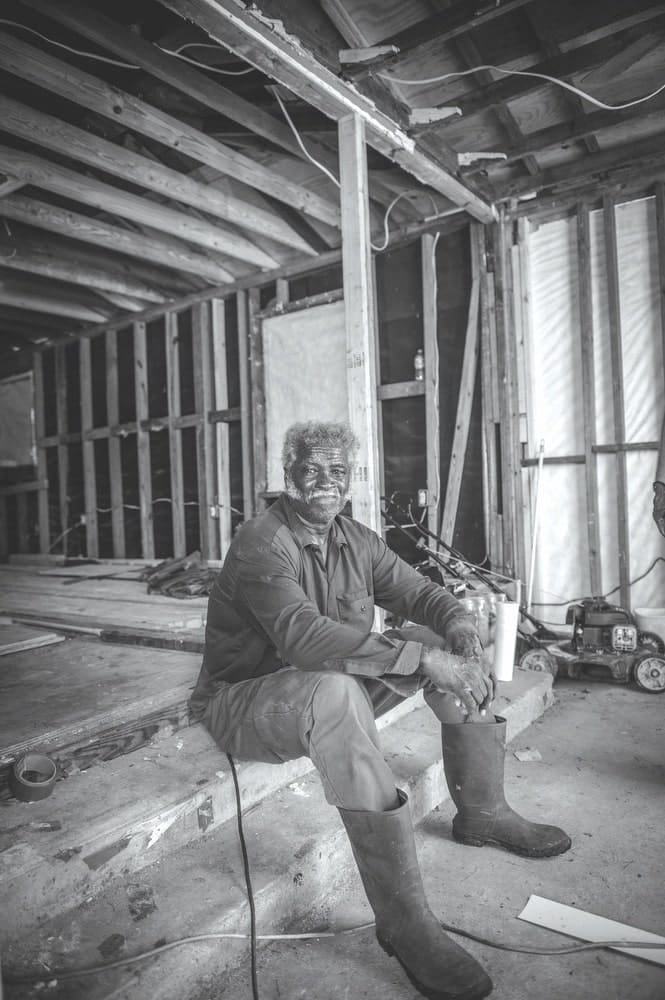 While World Changers Student Missions is rebuilding, the organization still served communities in fifteen cities with 1,500 students during 2021; it will expand into twenty cities in 2022. The 2022 Panama City project is already sold out. Flatt plans to curate steady growth by adding three to four cities each year.
Burch plans to coordinate Panama City's projects for another year. After that, he will travel to the other cities and train those teams, helping to polish their processes based on what he has learned. No matter how his role with the group may change, his overarching goal remains the same: to continue building physical and spiritual community and giving to those in need.
— V —
---
Visit World-Changers.net and GrandBayConstruction.com for more information. Felicia Ferguson is an award-winning freelance writer and fiction author. Her contemporary women's fiction book, The Choices She Made, will be released in October 2022. She lives in Destin, Florida, where she fuels her soul by tending her gardens, playing with her Frenchies, and feeding a family of ducks. More details may be found at FeliciaFergusonAuthor.com.
ARTICLE CATEGORIES