Italy's Secret Guardian
By Sallie Lewis Longoria | 
Photography courtesy of Castello di Sinio
I arrived at Castello di Sinio on a midsummer afternoon. As I stepped from the car, a thick haze of jasmine drifted over me from the flowering courtyard. Inside, a glass of cold prosecco was waiting at check-in, where I met the property's Italian-American owner, Denise Pardini.
Born in San Francisco, Pardini is the powerhouse behind Castello di Sinio. The twelfth-century-castle-turned-country-inn is located in the town of Sinio in Piedmont's UNESCO-protected Langhe Valley. As both owner and manager, Pardini has successfully turned her love for the Italian countryside into a career, inviting people from around the globe to share in the lifestyle of Le Langhe.
Though there are hilltop castles throughout the region, Pardini's property, which is one of the oldest castles in the Barolo wine zone, is different. Here, an atmosphere of genuine warmth and hospitality pervade. Castello di Sinio is a home at ease and in harmony with time.
Growing up, Pardini was deeply influenced by her family's Italian heritage. They come from the Tuscan town of Lucca, which is popularized by the massive stone walls that surround it.
"I have always been very sentimental about being Italian," she says. As one of ten children, she began helping in the kitchen from an early age. "We grew up Italian, sitting down for dinner every night and using china, silver, and crystal glasses every Sunday after church." Her mother, a music and voice coach, and her father, a master butcher, placed importance on coming together around the table.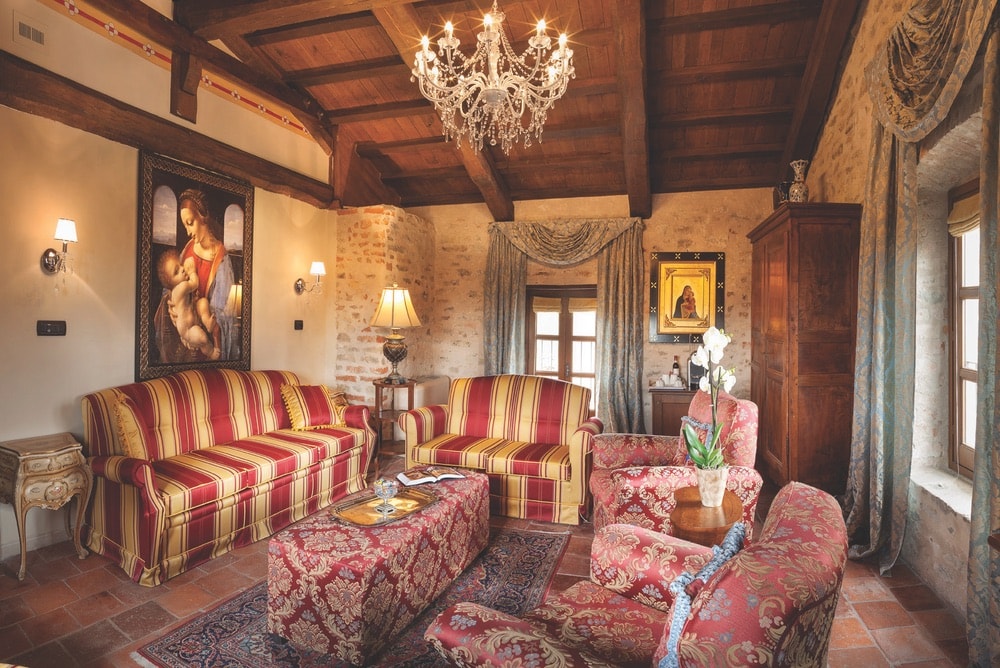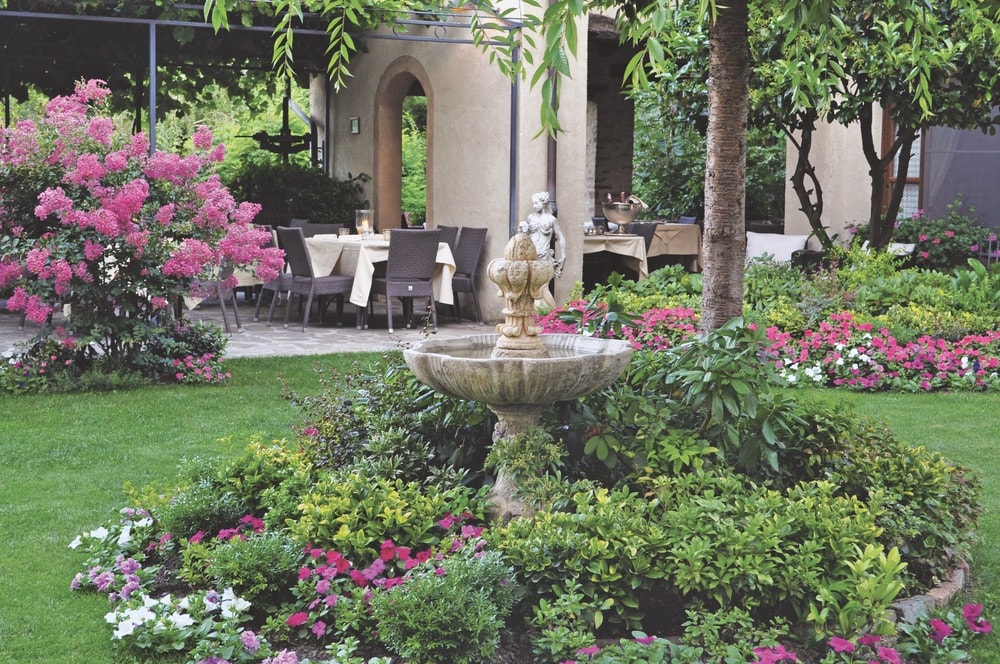 At sixteen, Pardini entered the restaurant industry and put herself through college with her earnings. She and her brother eventually opened two successful restaurants, which they ran together for four years. Later, she moved to Silicon Valley, California, and worked in sales for more than two decades. Fast forward to the 2000 dot-com bust, which spurred Pardini to take a sabbatical in Italy. Though she'd been traveling to the country all her life, a calling to return and immerse herself in the culture proved a natural respite in a time of unfavorable circumstances.
At the start of the sabbatical, Pardini gave herself a two-week holiday in the Langhe Valley. "I absolutely fell in love," she says, recalling her first visit to the region years prior. Over the course of a year, she studied at different language schools, assisted at local wineries, and participated in the grape harvest. During this time, she also invested in a farmhouse with the dream of turning it into an inn. Unfortunately, the investment failed, and Pardini was left burned from the experience.
As fate would have it, however, it was during this time of misfortune that she learned of the castle in Sinio. "I was ready to go home, but when I saw this completely derelict, fallen-down castle, it was love at first sight," she says. "I thought to myself, 'I would do anything to make it mine.'"
"I was ready to go home, but when I saw this completely derelict, fallen-down castle, it was love at first sight," she says. "I thought to myself, 'I would do anything to make it mine.'"
Castello di Sinio was built in 1142 by the Marchesi del Carretto. Over the centuries, its ownership changed, most recently belonging to the Marengo family who turned the property into a farm and agricultural estate. When Pardini learned of the property, eighty-four-year-old Armando Marengo was living there as the last surviving heir. At the time, a local builder was courting him to sell, but when Marengo and Pardini met in 2000, a personal connection helped Pardini prevail.
Armando Marengo's mother was widely known in the community as the "Castellana," which translates as the "steward" of the castle. Meeting Pardini was a fortuitous moment for Marengo, who saw in her a modern-day Castellana to carry on the traditions and stewardship of the property for another generation. They finalized the sale two months later.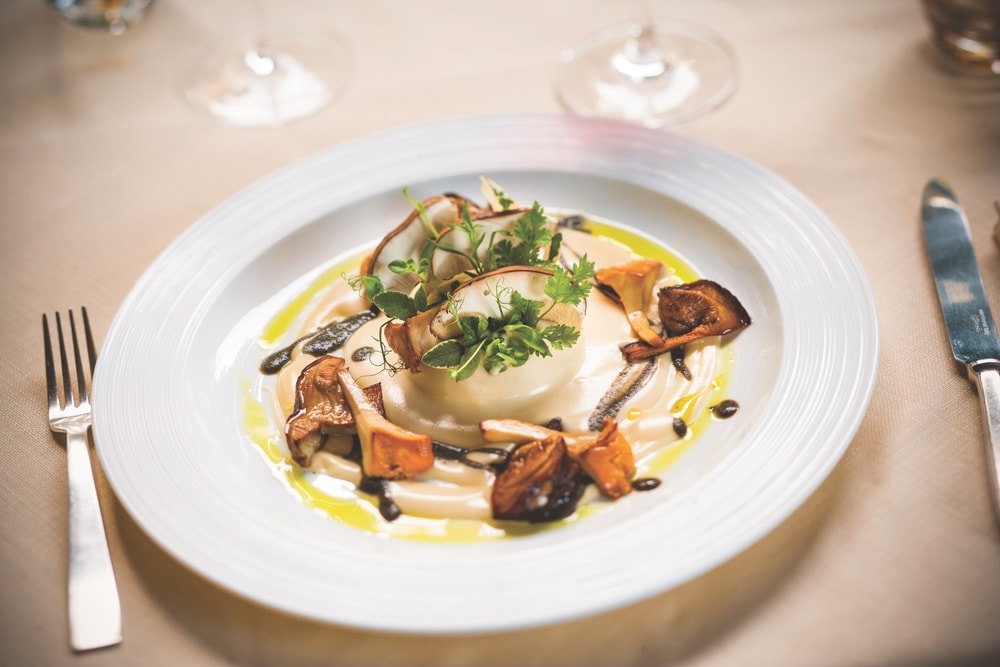 As the new Castellana of Castello di Sinio, Pardini began the restoration, renovating the interiors and the grounds in one grand project. The process took almost five years, and the hotel was formally opened in 2005. "I tried to be true to the Castello itself and to listen to what it wanted," she says.
The furnishings in each of the twelve bedrooms pay homage to the castle's nine-hundred-year history while reflecting modern sensibilities. My garden-facing Junior Suite (Room 11) echoed the medieval age with its luxurious damask linens and heavy drapes. A painting of the Madonna and Child hung on the wall, as did a beautiful antique gilded clock. Carefully mixed with these luxe interiors were modern touches like blackout shades, a high-definition flat-screen TV, and a Bluetooth-enabled music system. "I want guests to wake up and know they are in Italy, in a medieval castle, but feel like they are home," Pardini says.
"I want guests to wake up and know they are in Italy, in a medieval castle, but feel like they are home," Pardini says.
The hillsides surrounding the Castello are laced with hazelnut trees and grafted with grapevines tended by local families for generations. Aside from wine and hazelnuts, the region is also known for its plethora of artisan food producers who make goods such as fresh cheese, salami, and specialty pastas like tajarin—a thin, flat noodle made with egg yolk. The Langhe is also home to truffles, including the proverbial white varietal, which is celebrated every fall with a month-long festival. The myriad flavors of the Langhe form a palatable playground for Pardini, who also serves as executive chef at the Castello's restaurant, Pardini Vini e Cucina.
Like the rest of the property, the stone dining room at Pardini Vini e Cucina has an air of relaxed formality and luxurious comfort. Once the castle's medieval kitchen, today it is a romantic dining destination complete with a heavy wood-beamed ceiling, a grand fireplace, and clothed tables dressed with fine china and glassware.
On my first night, I sipped an aperitif of sparkling rosé while sampling a selection of small dishes including picadillo empanadas, chestnut vichyssoise, and a particularly memorable date with fontina and mint wrapped in crispy pancetta. Soon after, my dinner selections arrived. First came the soufflé of wild mushrooms with a light Parmesan fonduta and black truffle puree. The dish was savory and masterfully plated with miniature mushrooms sprouting from the top as if surfacing from the earth. Next came the potato gnocchi, a recipe from Pardini's grandmother, served with a ragout of hand-chopped duck breast, oregano, marsala, and sweet green olives. Every course was cooked with intention and integrity, leaving an enduring memory. In addition to taking guests' orders, Chef Pardini also cooks each night and every morning when the breakfast service commences.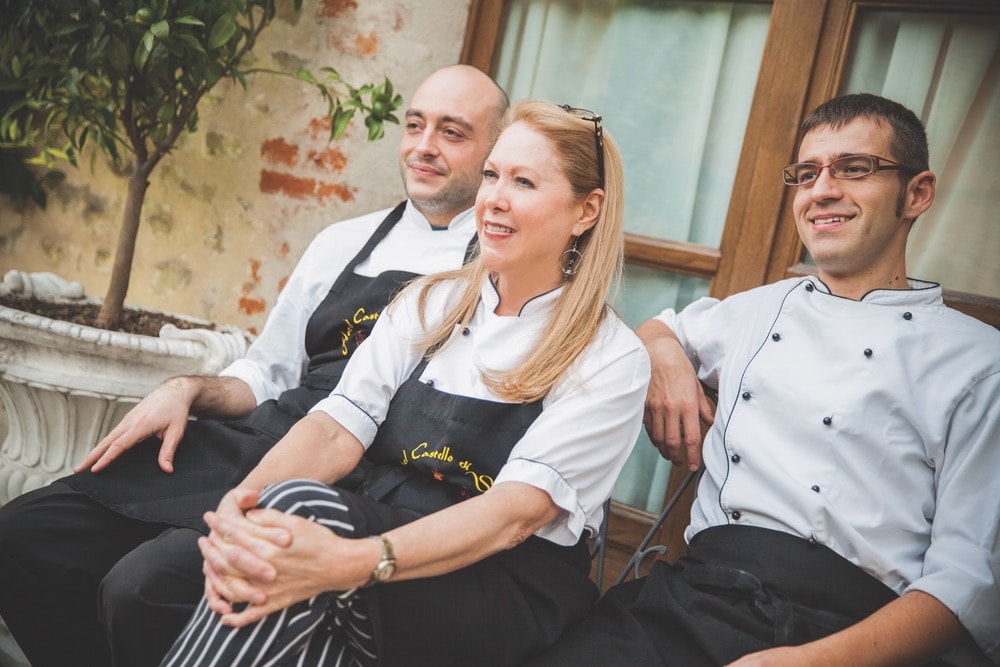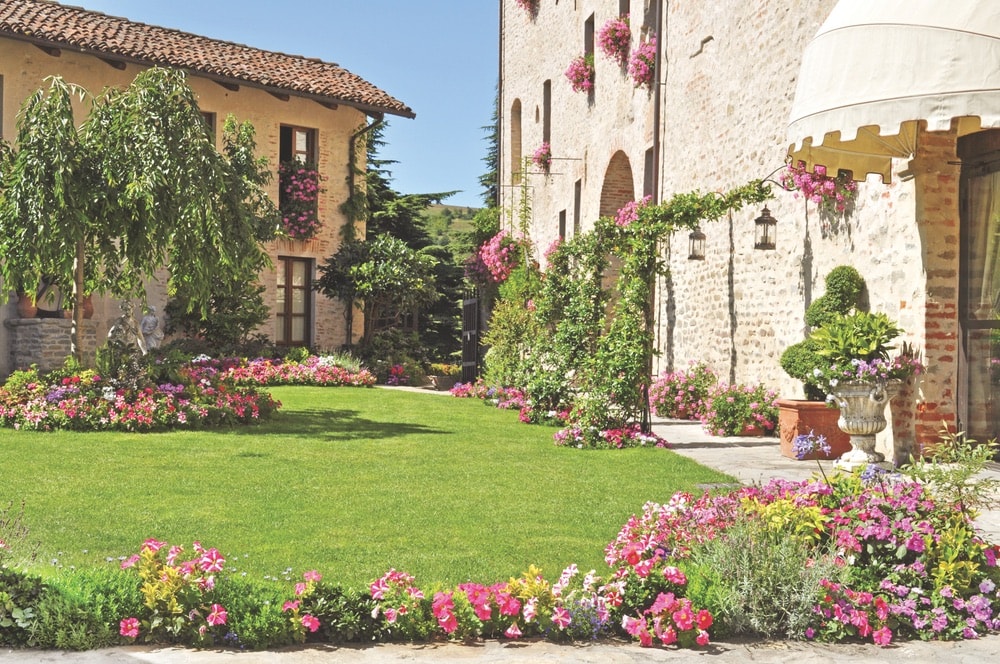 This dedication and attention to detail transcend the castle walls as evidenced by the flowering gardens, which Pardini also tends. "I absolutely love it, maybe as much as the cooking," she says, insisting it is a choice, not a chore. Additionally, Pardini finds that flowers add a soothing component to the guest experience. "The ghosts like it, too," she reveals. "They stopped opening and closing windows as soon as I started planting flowers and hanging geraniums."
Pardini plans her garden so that something is always in bloom, be it the azaleas in April, the geraniums in July, or the crepe myrtles in September. The inner courtyard is a tranquil Zen-like space with gurgling fountains, classic statues, planted terra-cotta pots, and a few castle cats who pad around the soft, sun-drenched grass between naps.
Be it gardening, cooking, or personally planning her guests' itineraries, Pardini is hands-on in every sense of the phrase. Through this effort, she has created a palpable aura of comfort, service, and intimacy that makes guests feel at home not only physically but also emotionally.
"I grew up in a big, close, loving Italian family and I think growing up in that house is what gave me the instincts to know how to do this," she says. In many ways, Castello di Sinio serves as a symbol of life in the Langhe Valley. In the end, it's about local food and wine, hard work and hospitality, comfort and communion—all things Pardini knows well and imparts upon her sixteen staff members.
In the end, it's about local food and wine, hard work and hospitality, comfort and communion—all things Pardini knows well and imparts upon her sixteen staff members.
While Castello di Sinio may be one of Italy's best-kept secrets, Pardini is generous with her knowledge when it comes to local treasures. Over the years, she has found, folded in the quiet hillsides, her favorite restaurants, hiking trails, picnic sites, vineyard experiences, outdoor markets, gastronomic shops, and historic estates. Upon check-in, every guest receives her customized, carefully curated Mini Guide, complete with marked-up maps, insider tips, and personalized recommendations. Additionally, the Castello staff will happily organize a host of activities, from guided bike rides to chauffeured wine tours, Vespa rentals, hands-on cooking classes, truffle hunts, and much more. Relaxing on the grounds is another perfectly acceptable pastime, thanks to the inviting swimming pool and the cozy, cushioned spaces arranged both inside and outdoors.
One afternoon, en route to the pool, I walked beneath the courtyard's jasmine trellis. The fragrance, coupled with the muffled sound of nectar-drunk bees, drove away all my remaining tension. Golden sunlight dappled the water and the daybed where I stopped to rest. Bells chimed on cue from the nearby clock tower, announcing time's swift passage. At Castello di Sinio, days slip blissfully away. Luckily for me and for all who visit, Pardini has shown her guests how to relish every minute.
— V —
---
ARTICLE CATEGORIES