By Nevin Martell
There's Washington, and then there's D.C.
The former is the political hub everyone feels they already know, whether from the news or from the cascade of shows and movies that treat the city as a character—think Scandal or Wag the Dog. In this reality, the cradle of our democracy is a town focused on horse-trading and pork barreling on the Hill, power lunches with politicos, and international intrigue.
But then there's the District of Columbia, which stands far apart from those Hollywood stereotypes. Despite the symbolic allure of the myth, D.C. was not built on a swamp. Founded in 1790, the City of Magnificent Distances was designed by Pierre Charles L'Enfant. Using his hometown of Paris as a model, he crafted a grid of streets bisected by angled avenues, punctuated with traffic circles, and featuring the Capitol building as a centerpiece.
L'Enfant's layout endures to this day, serving as an apt metaphor for how to get the most out of your time in the city. Yes, you can make hard lefts and rights to reach places, but you'll see a more interesting side if you veer off from a traffic circle at an odd angle. Itineraries that only include predictable stops such as the White House, the Washington Monument, and Ford's Theater offer a lot of history but none of the contemporary color that makes D.C. such a vibrant modern proposition. Dig beyond the popularized (and polarized) political façade to discover an urban wellspring rich with forward-thinking art, peerless museums, dining options spanning cultures and attitudes, and unique shopping opportunities that highlight regional specialties and talents.
Take the right approach, and you'll leave feeling like you got a peek behind the curtain at a city within a city. Then, the next time you see D.C. on the big screen or a small one, you can say, "Hey, I know that place," and you'll really mean it.
Enlighten
Most visitors keep their ranging to the National Mall because there is plenty of bang for your buck around the green stretch spanning the city's center from east to west. The Washington Monument, Lincoln Memorial and Reflecting Pool, United States Capitol, Vietnam Veterans Memorial, Martin Luther King, Jr. Memorial, and many of the Smithsonian institutions (see sidebar) are all within walking distance. You can even see the so-called Money Factory by taking a tour of the Bureau of Engraving and Printing.
However, tourists who stray from the fray will be richly rewarded. Theodore Roosevelt Island sits in the Potomac River directly between the Kennedy Center and Rosslyn, Virginia. Accessible by foot via a bridge arching across from the Virginia side, the eighty-eight-acre plot is a living monument to the twenty-sixth president's legacy as a conservationist crusader. Trails loop around and crisscross the national park, passing through woodlands and vibrant swamplands and making it an excellent stop for hikers and outdoor enthusiasts (bikes are prohibited, but pets are allowed). At the center of the island stands a larger-than-life statue of its namesake ringed by his quotes on the importance of the great outdoors.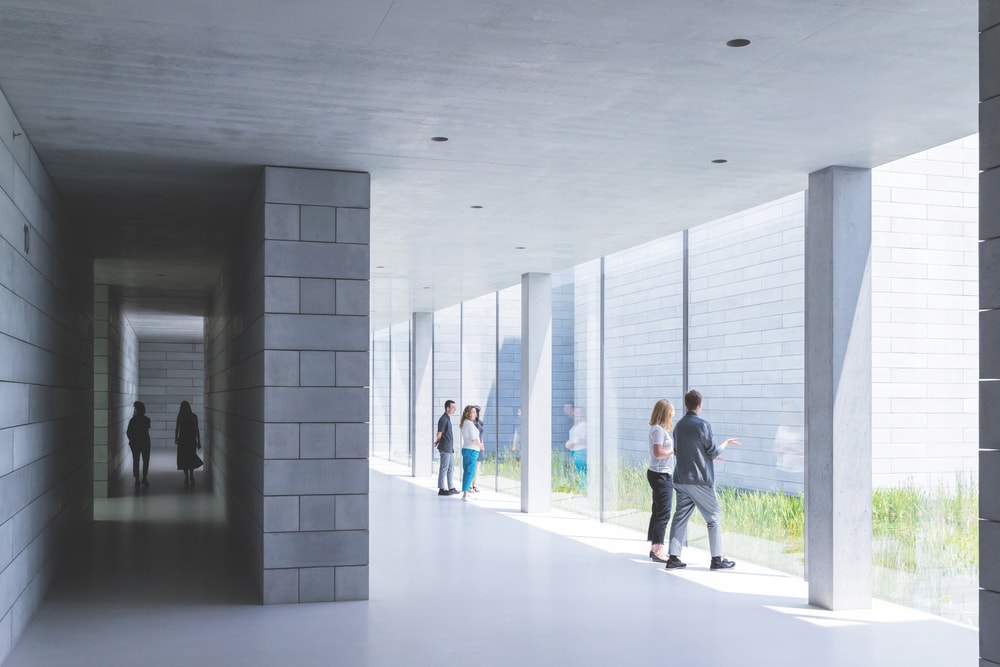 To spend more time becoming cultured in nature, check out the open-air National Bonsai and Penjing Museum at the U.S. National Arboretum, situated just off New York Avenue NE. The enthralling collection of more than sixty miniature trees features specimens from Japan, China, and North America. The oldest is a Japanese white pine that is nearly four hundred years old. Once you've spent some time with the zen-inducing tiny topiary garden, wander the 446-acre complex, which has a wealth of plant life and is home to a family of bald eagles.
Don't forget the Glenstone. Often overlooked, the modern art museum is just outside the city in Potomac, Maryland. It hosts regular gallery showings alongside stunning outdoor installations, which are set against the backdrop of the impeccably maintained park-like grounds.
Eat
The District's dining scene has seen exponential growth over the past decade, so the city is now easily one of the best culinary destinations in the country. To energize for a day of sightseeing, head to Little Pearl, the little sister of chef Aaron Silverman's Michelin two-star Pineapples & Pearls and award-winning Rose's Luxury. Set on a corner of the Capitol Hill neighborhood in a Civil War–era carriage house, the chic cafe boasts invigorating coffee, flawless pastries, and dreamy sandwiches, such as one sporting crispity crunchity fried chicken lavished with fiery Yemeni hot sauce. (Return in the evening, and the concept transforms into a swish wine bar with small plates.) Another winning option is Pluma by Bluebird Bakery, just around the corner from Union Market in northeast D.C. Husband-wife bakers Tom Wellings and Camila Arango are masters of their trade, turning out seasonal galettes, pistachio-packed croissants, and sugar-dusted morning buns hiding layers of butter-rich pastry.
When midday rolls around, skip the power lunch spots where power brokers congregate and opt for the more creative fare. Located in the heart of the Shaw neighborhood abutting the convention center, Unconventional Diner turns out high-minded comfort food. Think chicken pot pie poppers, pappardelle with brisket and horseradish masquerading as a French dip sandwich, and coconut cream pie cradled by a crunchy feuilletine crust. Just a few blocks south at the northern tip of Chinatown, you'll find Taco Bamba, the rock 'n' roll-vibed taqueria from chef Victor Albisu. All the usual suspects are on the menu—al pastor, carne asada, tinga—but you should hone in on the nontraditional options. The intensely rich Maradonna is packed with smoked brisket and grilled sweetbreads, while the Royale with Cheese evokes a blue ribbon burger.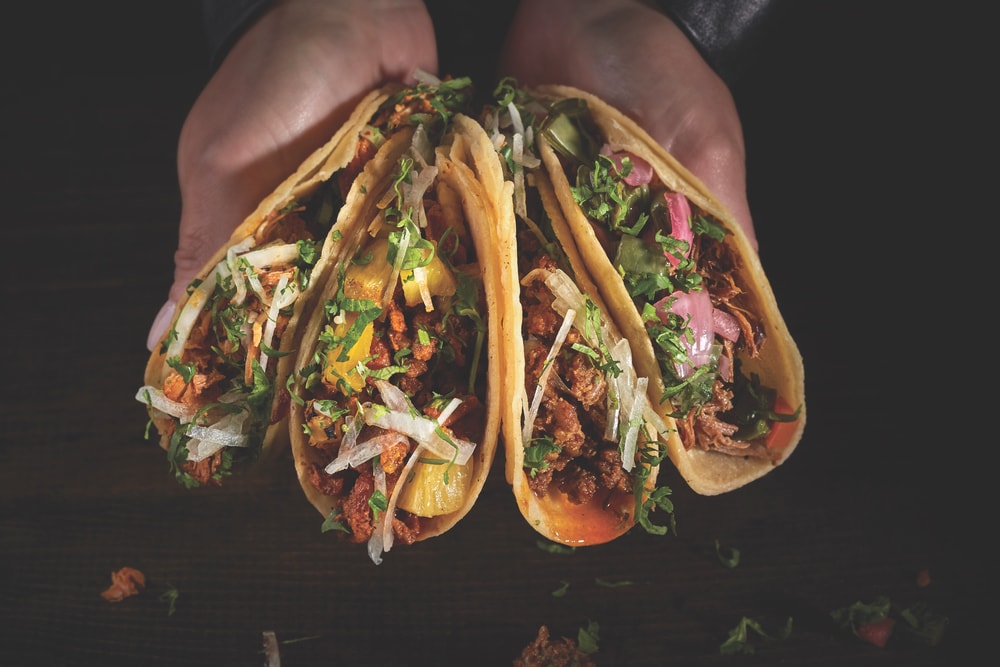 As nighttime falls after a long day of exploring, treat yourself to dinner made by one of the city's best up-and-coming talents. Chef Ryan Ratino won a RAMMY Award for Rising Culinary Star of the Year, and it's easy to see why. Situated at the heart of the buzzy Fourteenth Street corridor, his debut solo venture, Bresca, brims with an infectious sense of playfulness. A living wall at the back is dotted with fantastical plants, while fish sculptures jut out of another wall as though they're swimming into the room. The food is equally enchanting. Sea urchin balances on a tubular tangle of linguini fortified with truffle conserva, umami-rich beef entrecôte comes with a bevy of not-your-dad's-steakhouse sides, and you can finish with Ferrero Rocher-style foie gras cake pops. Up in Columbia Heights, Ellē is another must-try. Chef Brad Deboy, a veteran of Blue Duck Tavern, is fixated on ferments and fanciful flavor combinations. To get a sense of his unique culinary vision, order the toast slathered with labneh and topped with grilled house-made kimchi or the maple-marinated feta dappled with dehydrated olives. These dishes may sound odd on paper, but they wow on the palate.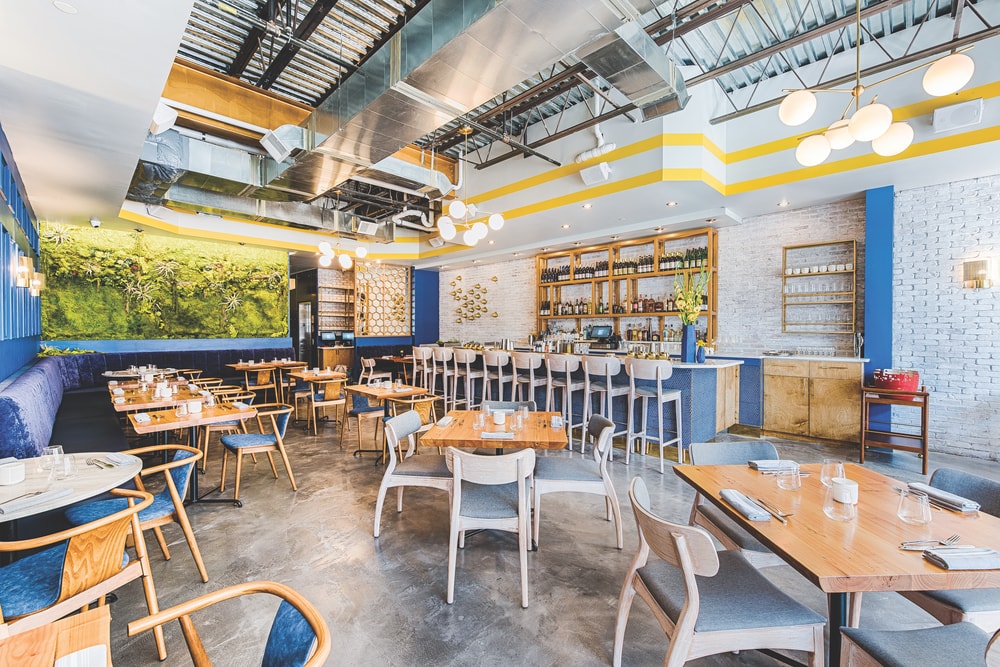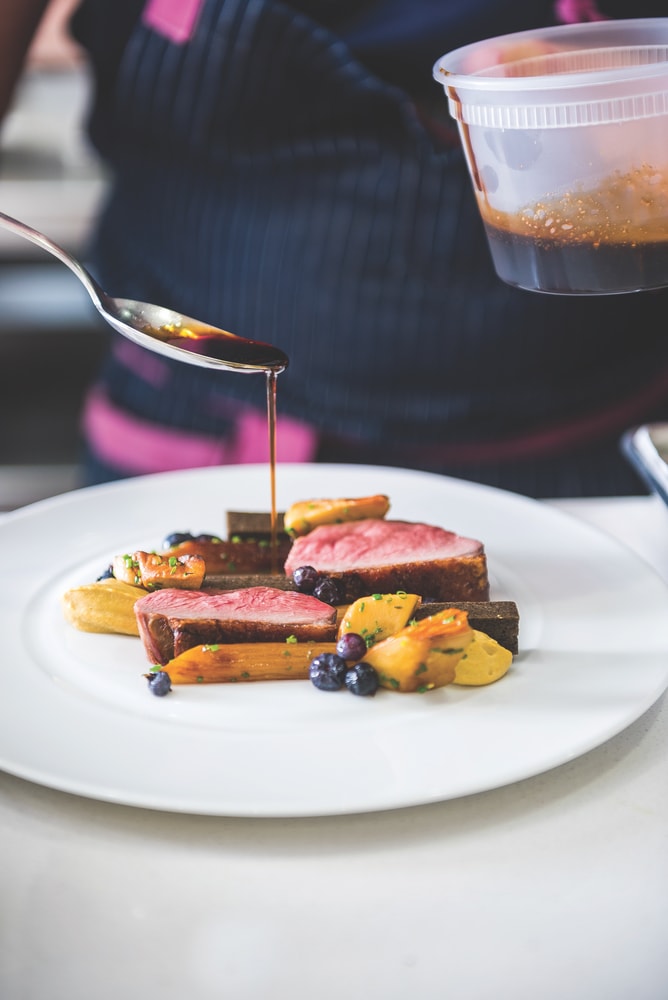 Shop
As a major metropolis, the District has all the national and international brands you would expect; however, there is plenty of Washington-centric shopping to be done. Union Market is to D.C. as Chelsea Market is to New York City. The centerpiece of the NoMa neighborhood offers visitors the chance to peruse more than thirty vendors under one roof. Looking to pick up a gift for a housewarming, baby shower, or birthday party? Stop at Salt & Sundry. The charming, immaculately curated boutique from trendsetting shopkeeper Amanda McClements has everything from darling onesies and specialty foods to barware and eye-catching jewelry. If you want to stock your pantry back home, go to Toli Moli's Burmese Bodega, a vibrant micro-market brimming with Pan-Asian groceries and local goods. Bazaar Spices also offers a globe-spanning array of seasonings, spices, rice, and flour. When you're tired of shopping, Union Market has plenty of seating inside and on its patio, so it's easy to stop, chill out, and grab a bite. Taste the Chesapeake at Rappahannock Oyster Co., get your hands dirty with blue ribbon barbecue from Sloppy Mama's, or perk up with an espresso at Peregrine.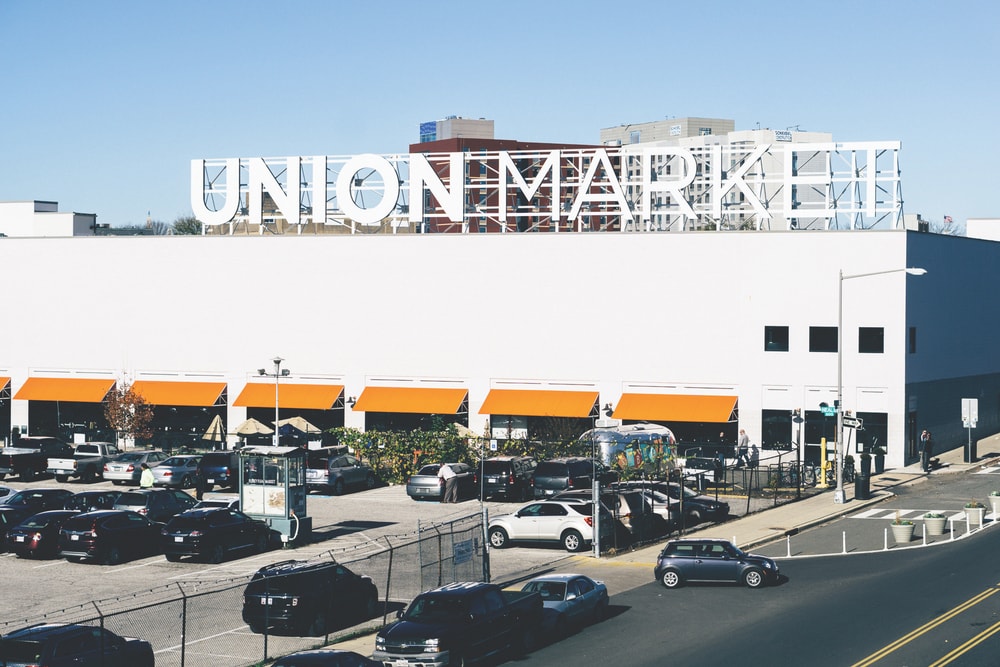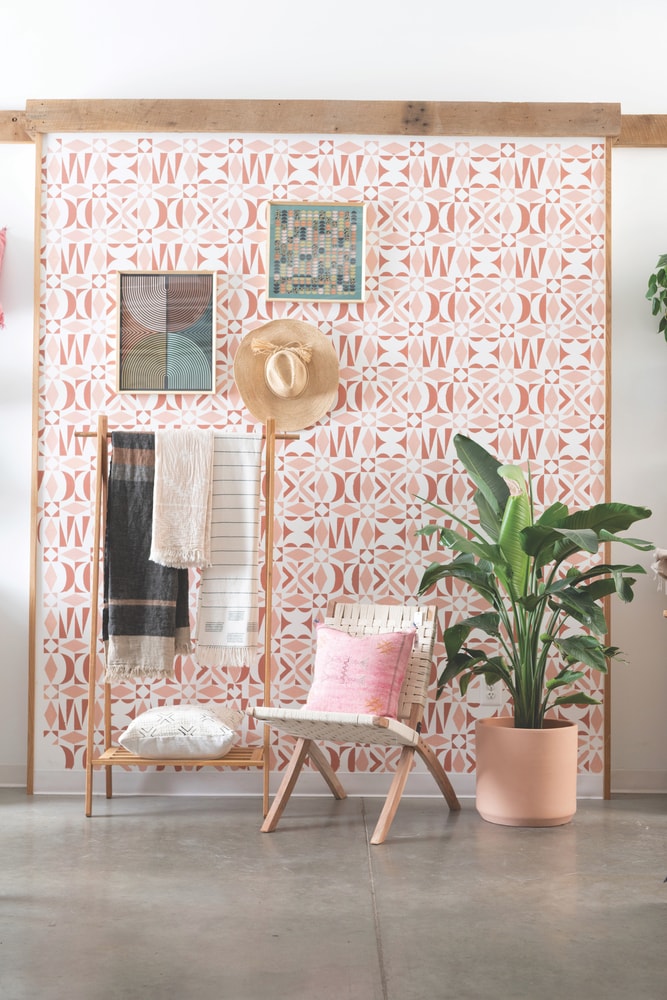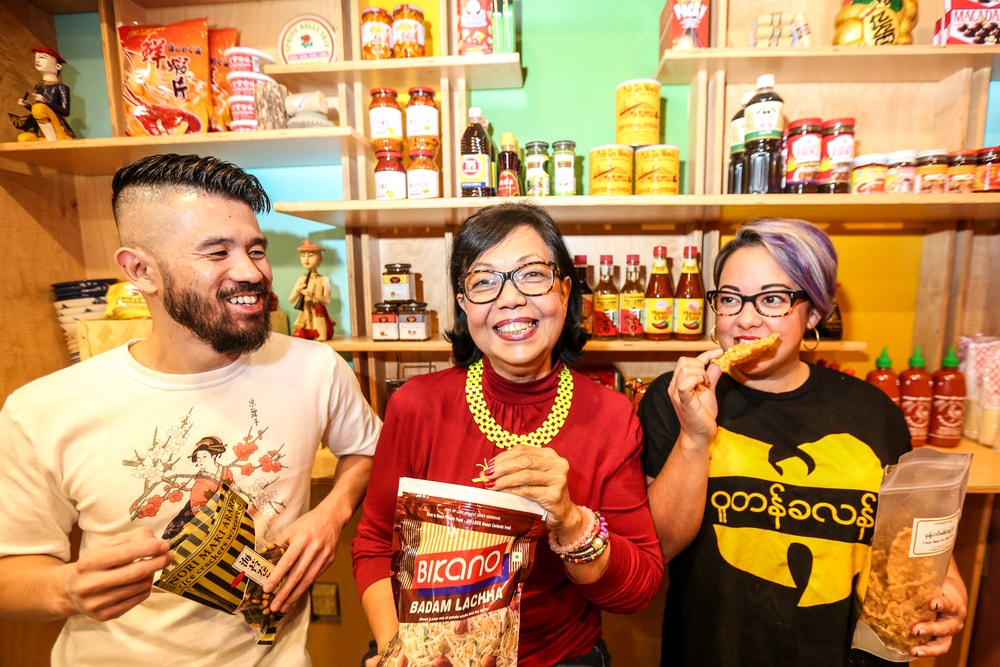 To get a singular sense of the District's makers and shakers, a pit stop at Dupont Circle's Shop Made In DC is in order. Cofounder Stacey Price showcases the best and brightest, from empowering T-shirts by District of Clothing and Stitch & Rivet's leather goods to snappy cards by Miks Letterpress and 8 Myles hot sauces. The cafe counter in the back promotes a rotating cast of local eateries and coffee roasters.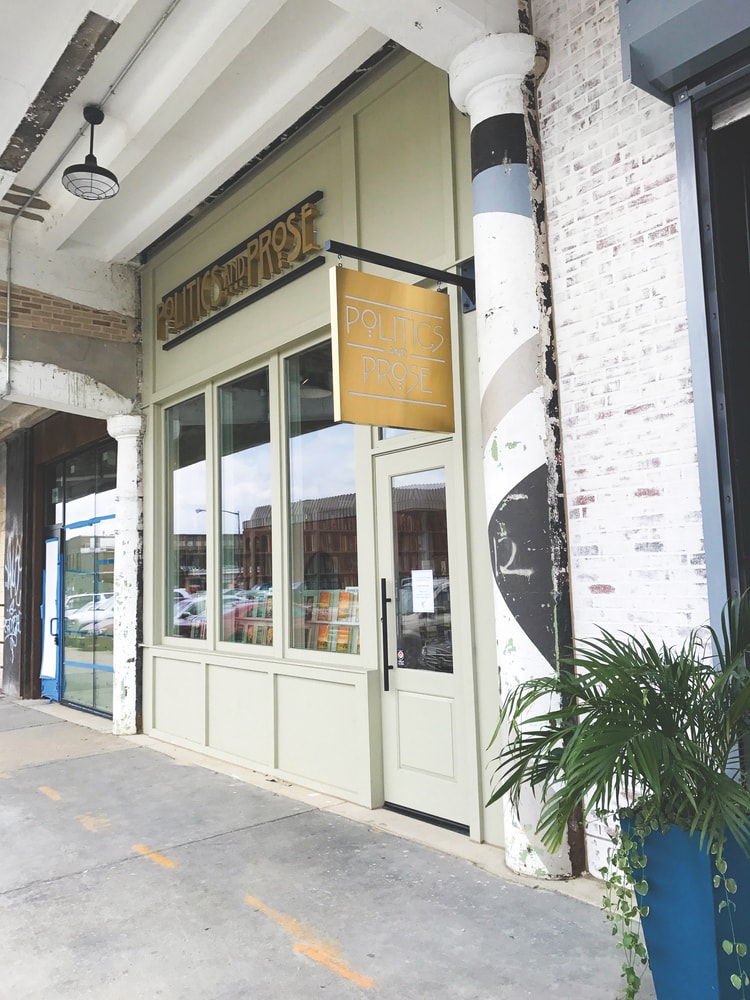 Head up Connecticut Avenue to Chevy Chase to visit Politics & Prose, one of the finest independent bookstores in the country. The thoughtfully stocked two-story shop carries a wide swathe of titles to satisfy bookworms of all interests and ages. Authors frequently stop in for readings, so check the online calendar to see who's in town when you're around. Even if you miss an event, writers will usually leave behind a stack of autographed books, which make for lovely mementos or presents for lucky bibliophiles.
Sleep
Washington, D.C., has no shortage of accommodation options, but you must choose wisely to get the right combination of location and luxury. The Melrose Georgetown is perched on the southeast point of the neighborhood, right on the edge of Foggy Bottom. This puts the art deco-inspired hotel within an easy walking distance of the riverfront, the Lincoln Memorial, and the Kennedy Center. Walking into the lobby, guests find a library boasting more than a thousand literary classics, along with plenty of seating and cozy nooks in which to enjoy them, and the farm-to-table-focused Jardenea restaurant. Sleek rooms have a modernist edge and are well equipped for business travelers and breezy weekenders alike.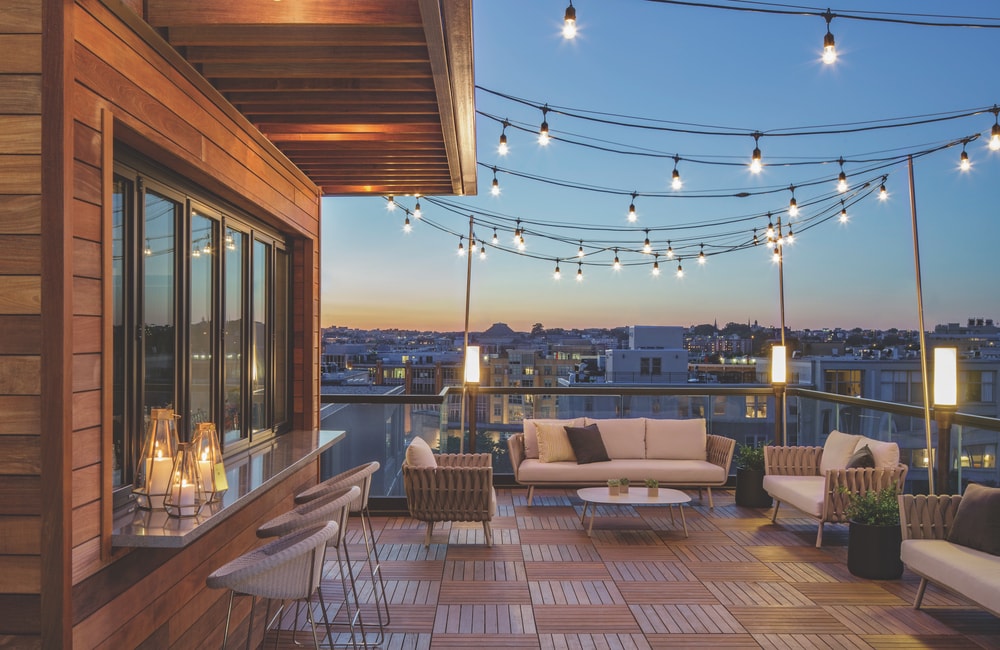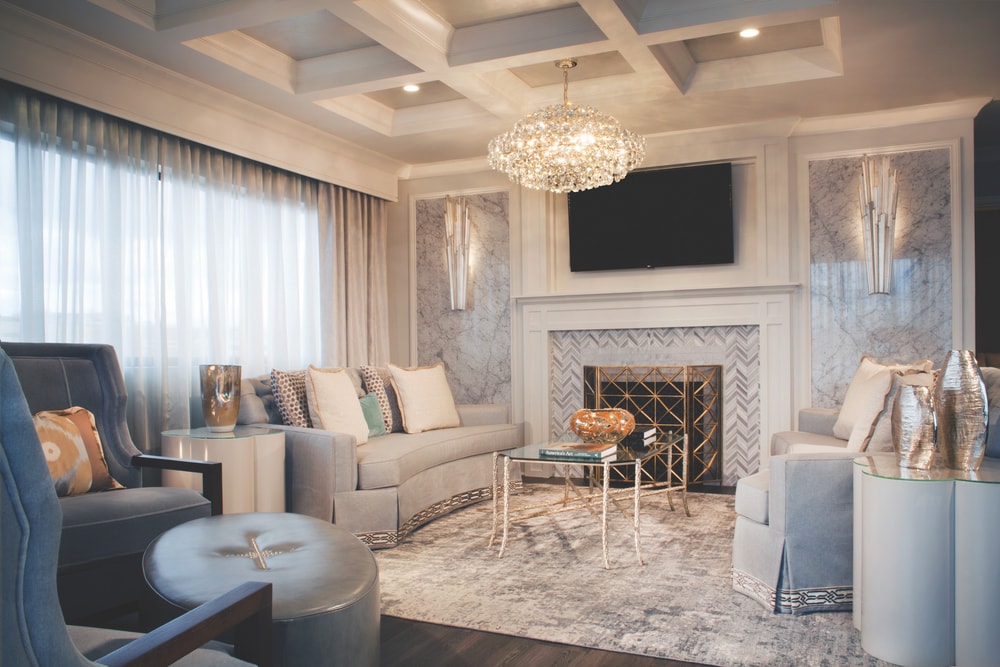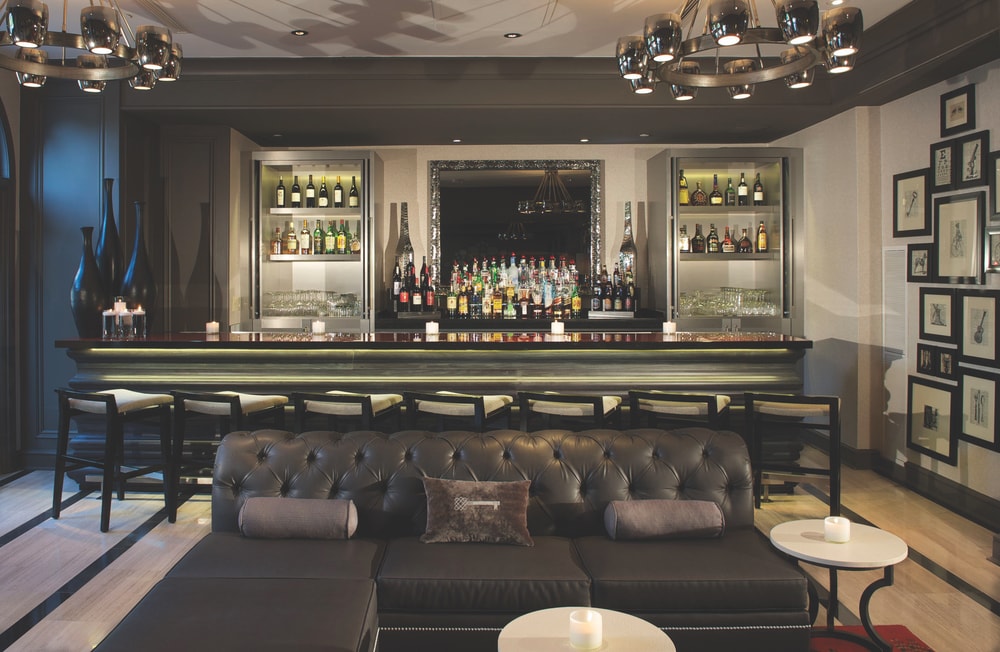 Set between Dupont Circle and the Fourteenth Street corridor, Mason & Rook's centralized position is a boon for explorers, as are its complimentary bikes. The LEED-certified Kimpton property emphasizes self-care and relaxation. To that end, the well-appointed rooms each include a yoga mat, a sixty-five-inch television, and a big bathtub with the quote "Don't grow up, it's a trap" framed on the wall alongside it. To help you chill out further, there's a complimentary wine hour from 5:00–6:00 p.m. in the lobby, a rooftop bar and pool, and creative comfort fare including plenty of plant-based options at Radiator restaurant.
For a high-end hospitality experience that adds an element of progressive social change, opt for the recently opened Eaton Workshop, a hybrid hotel and coworking members club just off Franklin Square. The forward-thinking project features a radio station, a movie theater, a wellness center, a coffee shop and juice bar, and a restaurant presided over by Tim Ma, chef of the critically acclaimed Kyirisan. Head to your room after all the engagement and entertainment and find a space that has all the funky boho vibes, plus a record player and some vinyl albums to soothe you to sleep (or to power the party into the wee hours).
No matter where you stay, think of your hotel as your home-away-from-home base where you can refresh and refuel before restarting your reconnaissance of this capital of cool.
— V —
---
Visit Washington.org to learn more and start planning your trip today!
Nevin Martell is a D.C.-based food, travel, and parenting writer who has been published by The Washington Post, The New York Times, Saveur, Men's Journal, and Fortune. He is the author of eight books, including Red Truck Bakery Cookbook: Gold-Standard Recipes from America's Favorite Rural Bakery, which will be published by Clarkson Potter in October 2018. Find him on Twitter and Instagram @nevinmartell.
---
The World of the Smithsonian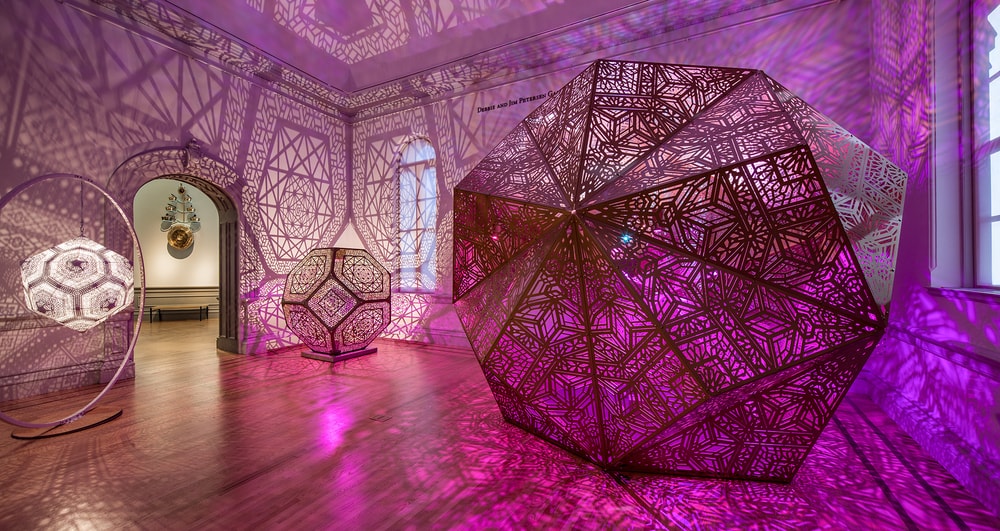 Washingtonians are spoiled—and you deserve to be spoiled, too. All nineteen of the Smithsonian's museums, galleries, gardens, and the zoo are free (some special exhibitions or events require admission) and they are open every day except Christmas. This sprawling network of venerable institutions can seem just as imposing as it is inviting. If you're only in town for a couple of days, here's where you should go.
The latest addition to the Smithsonian system is the National Museum of African American History & Culture, so it's in high demand. If you can, request timed tickets in advance, though you can always attempt to score same-day timed tickets through the museum's website starting at 6:30 a.m. Once you're in, explore emotional and educational exhibits that dig deep into the diaspora, slavery, civil rights, the arts, foodways, and beyond. Farther down the National Mall, the National Museum of the American Indian is a riveting tribute to native peoples' history, struggles, and culture. Bonus: its award-winning Mitsitam Native Foods Cafe features traditional dishes from throughout the Americas.
The Hirshhorn is one of the finest modern art museums on the planet, always hosting the buzziest installations on the cutting edge of the cutting edge. No matter when you go, be prepared to take a bevy of Instagram-worthy photos. Equally engaging are the exhibits at the Renwick Gallery, right next to the White House. No Spectators: The Art of Burning Man, running through September 16 this year, dazzles the eyes and warps the mind with its epic imagery of the annual desert festival. It's a stunning last stop for a tour of the Smithsonian institutions, leaving you feeling spoiled (and maybe a little tripped out).
ARTICLE CATEGORIES