How Females Are Shaping the Cannabis Industry
By Megan Waldrep | 
Photography by Fran Collin
Autumn Shelton smiles from the entrance of a cannabis farm; she sports a perfectly round pregnant belly. She's two months shy from giving birth, but she's four years into a partnership with Autumn Brands, a Santa Barbara County–licensed cannabis cultivator in the foothills of Carpinteria, California. A pregnant woman actively working in the industry might seem out of place, but it's completely safe to be around the fragrant herb. She explains that the principal psychoactive component of cannabis, known as tetrahydrocannabinol or THC, isn't activated unless heated or processed, thus debunking the first of many myths surrounding the newly legalized plant. She and Hanna Brand founded the 50 percent women-owned business, while Hanna's father and mother, Hans and Esther, own 25 percent, as does her brother, Johnny.
Cannabis wasn't their first intention. The Brands have a long history of flower cultivation, dating back over a century of growing high-quality tulips in Holland. When the Brands moved to the United States in 1986, the family established B&H Flowers, hired Autumn as CFO, and grew gerberas, dianthus, and hydrangeas, among other varieties. Years later, when a free trade agreement weakened the domestic flower industry, Hans urged Autumn to research cannabis with hopes to include his children in a new business model. After reviewing excessive regulations—much stricter than those regulating farming or flower cultivation—Autumn discovered they had the resources to legally grow marijuana for medicinal use. Once Hans gave the green light, the new company, Autumn Brands, transformed the flower farm into a pristine cannabis-growing facility.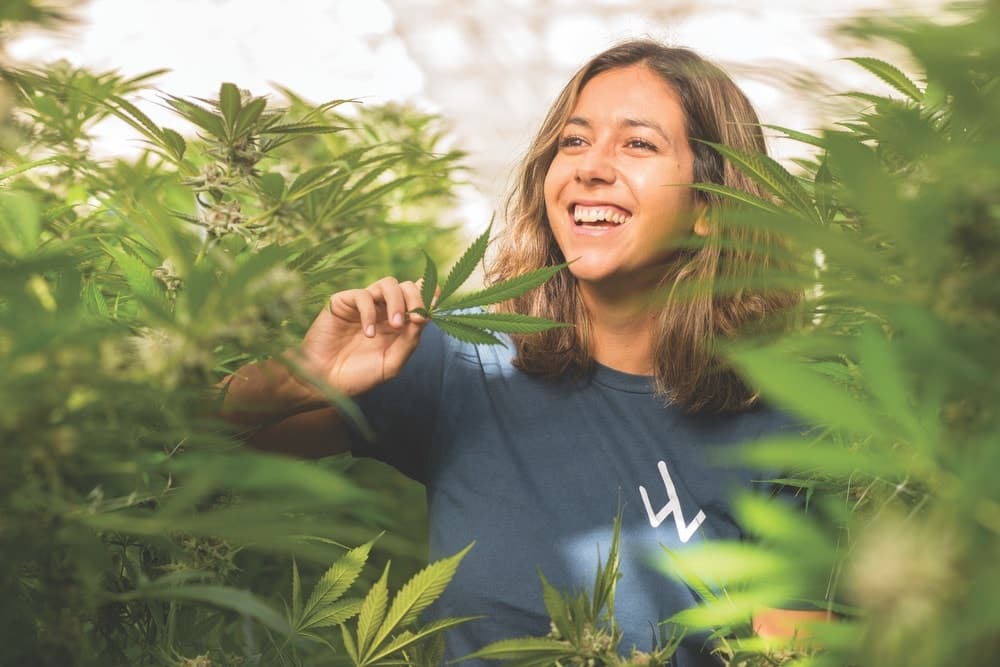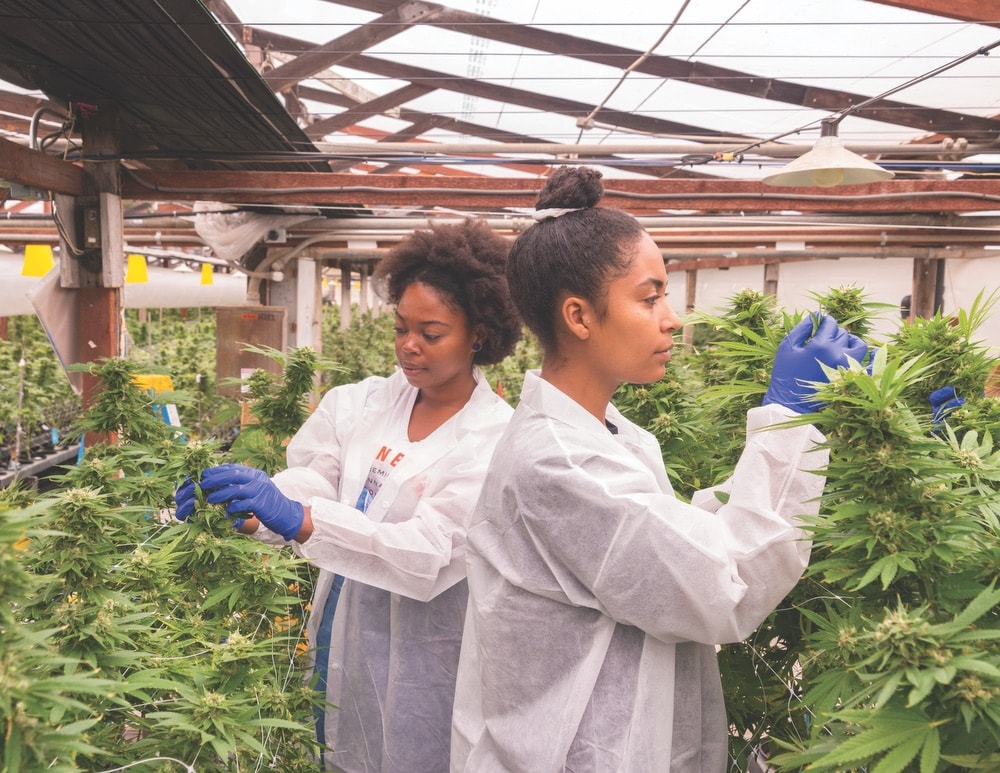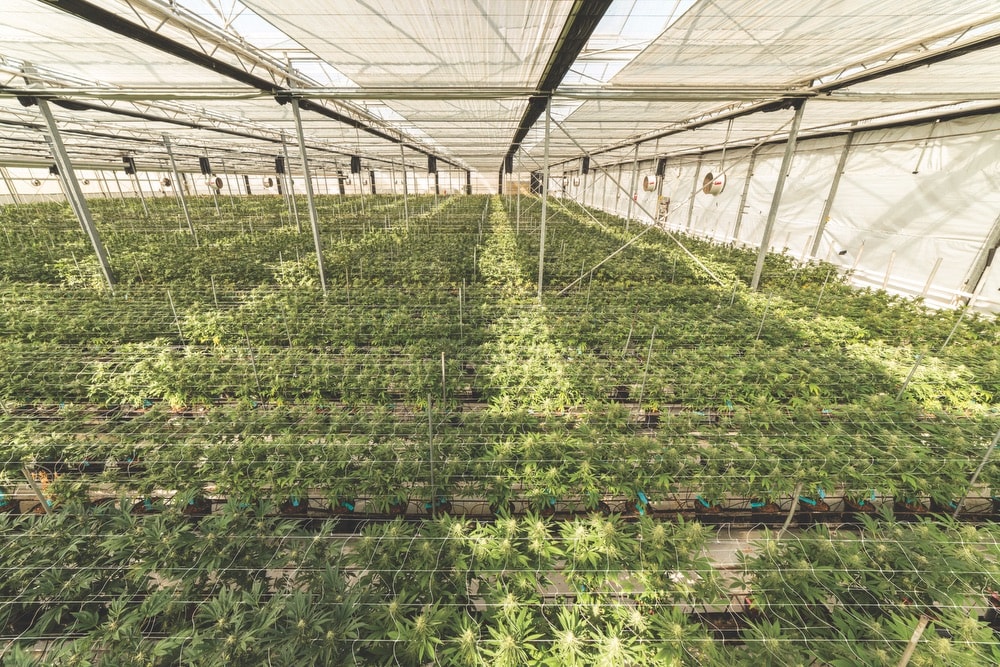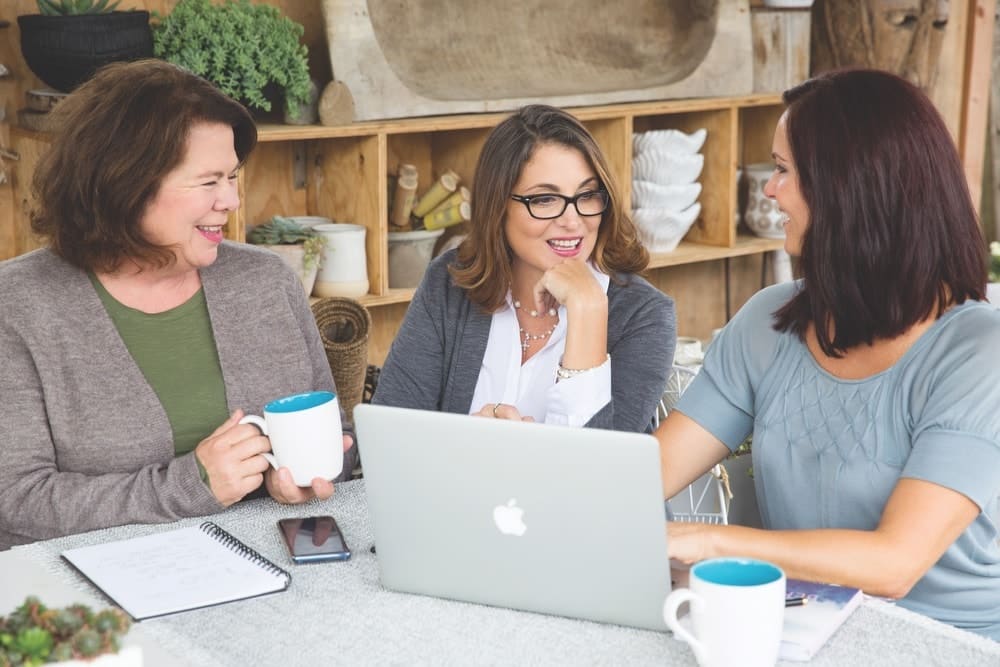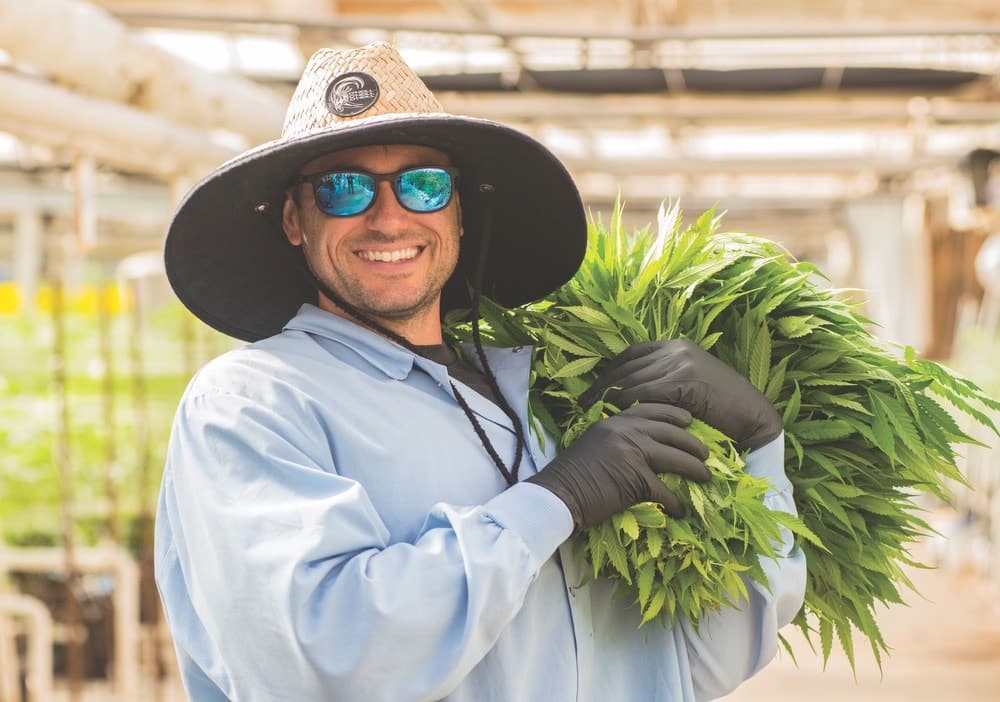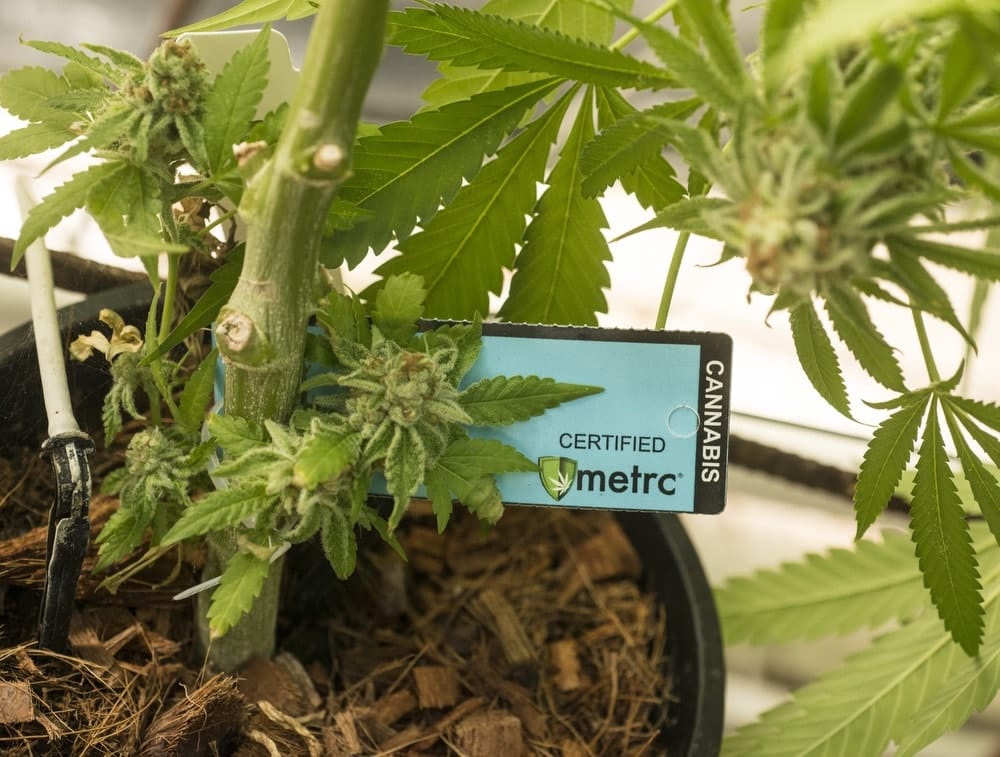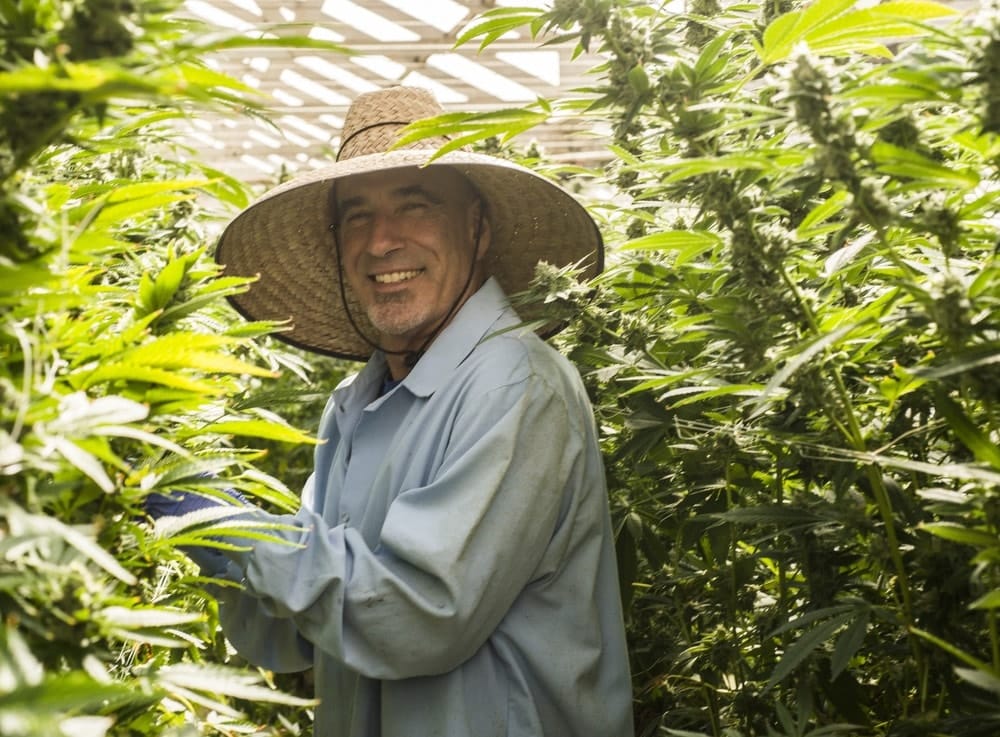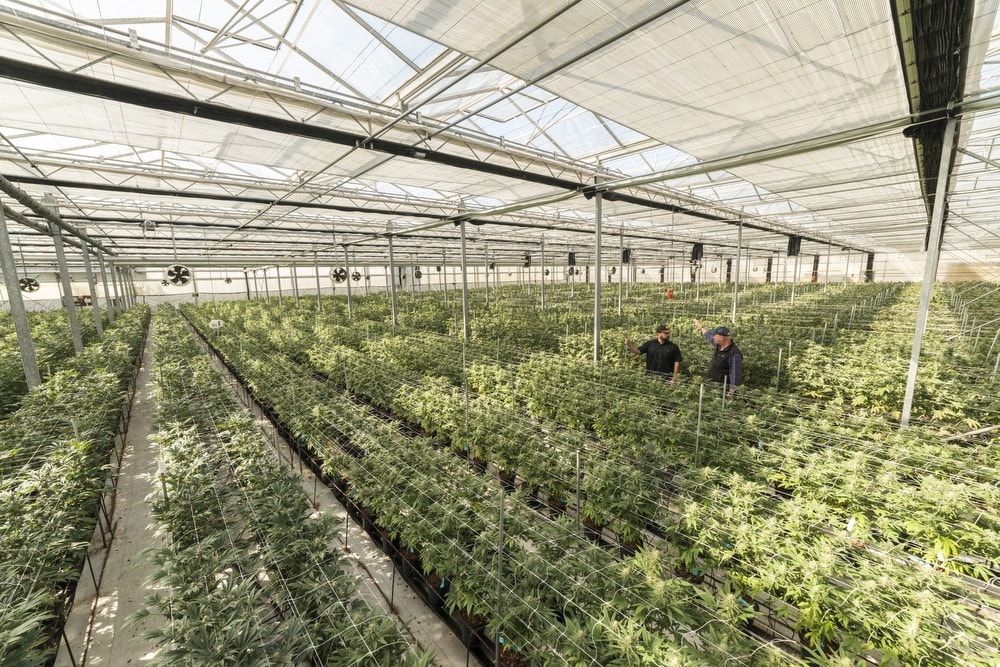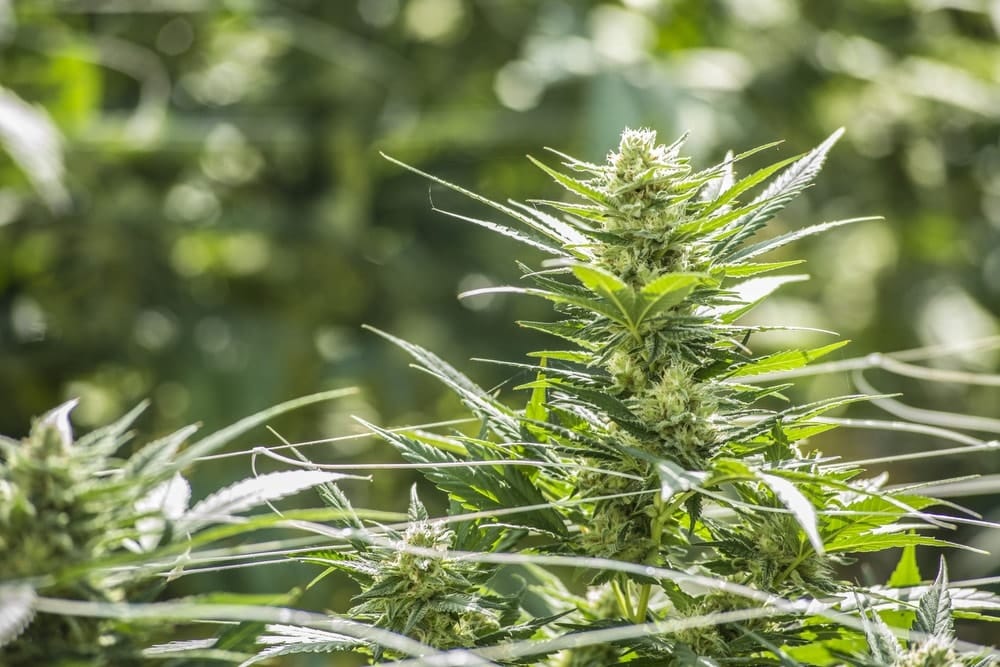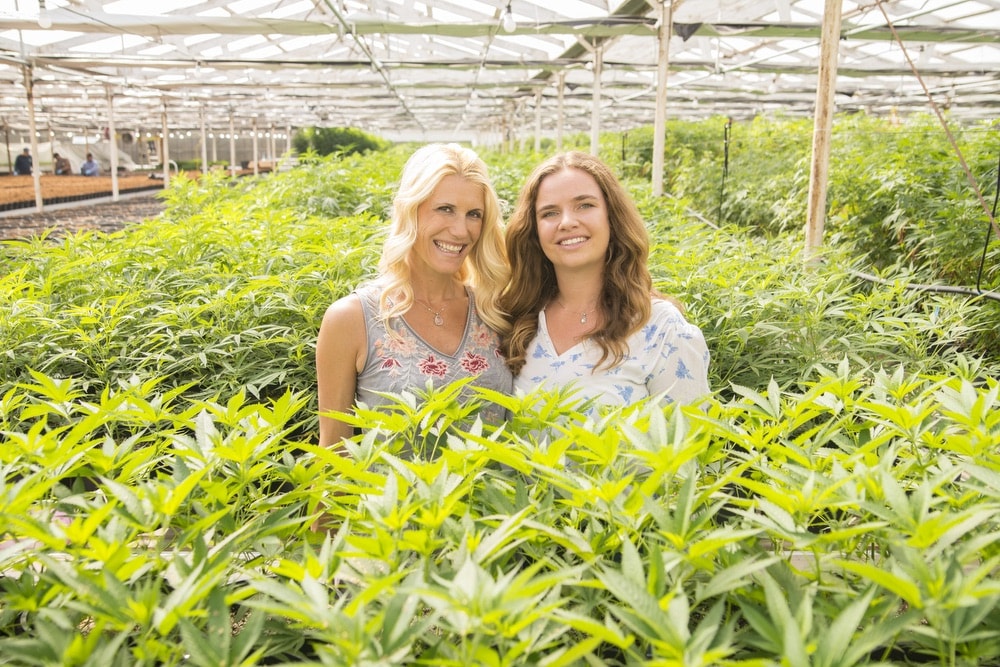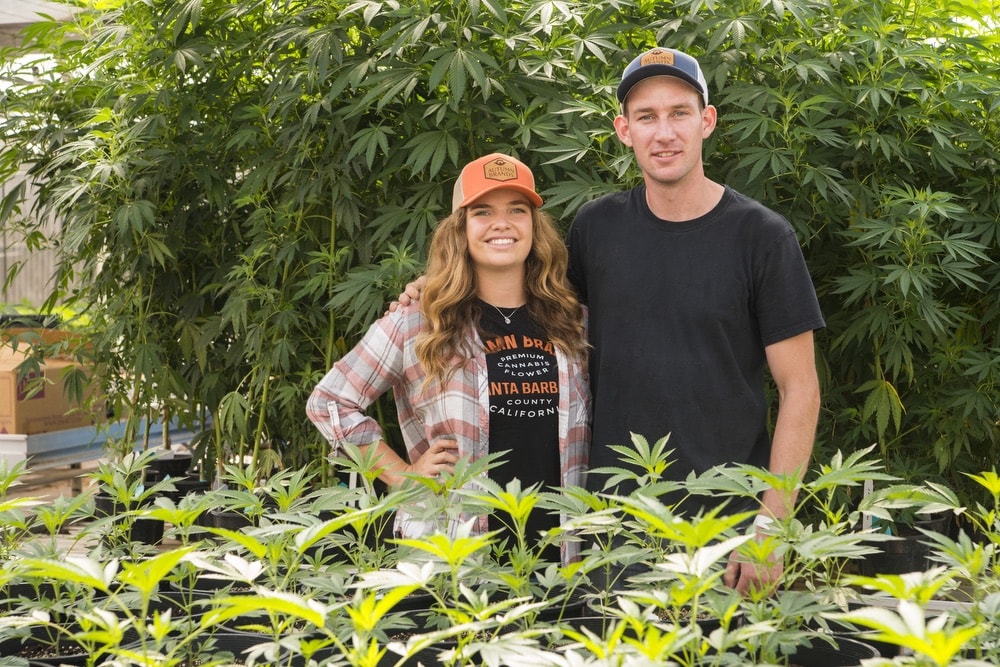 This was a trend for many local farmers when recreational use became legal in 2018. Though many growers had never tried cannabis, including Hans, high demand for the controversial plant meant cannabis was the new cash crop. With greenhouse infrastructures already in place and agricultural experience well in hand, the Carpinteria Valley, once known as the Flower Basket of the nation, quickly turned into one of the top-producing cannabis regions in the state. The switch benefited not only producers, but also workers with health benefits, safer working environments, and higher wages to the point where employees can now afford to live in the California beach town. Autumn Brands has set a high-quality standard for their cannabis-growing neighbors, even showing appreciation to employees through monthly barbecues to honor birthdays. "You know, you spend most of your day at work," Hanna Brand says. "And to see people making good money and enjoying being here feels really good."
The company is also a member of CARP Growers (Cannabis Association for Responsible Producers), a group whose mission is to promote responsible cannabis practices in the area. Member farm requirements include maintaining current licensing and compliance with all state and county regulations, practicing water conservation, adhering to fair labor standards, using chemical-free pest control, and being current with association dues, which are contributed to local charities. (As a whole, CARP Growers has donated hundreds of thousands of dollars to the community thus far.) Even still, not everyone is a fan of the industry. Many locals complain of the smell, which can be quite potent at times. But members of CARP Growers have negated this issue through odor-abatement systems, which launch vapors infused with essential oils into the air when odor-producing terpenes are being released from the cannabis during the flowering stage, thus changing the chemistry enough that the human brain can no longer detect their smell. How's that for science? The aromas that locals currently smell come from farms that are noncompliant.
Autumn discovered they had the resources to legally grow marijuana for medicinal use. Once Hans gave the green light, the new company, Autumn Brands, transformed the flower farm into a pristine cannabis-growing facility.
Opportunities for women in cannabis are limitless; the new profession means an even playing field and no glass ceiling. "There are so many different products and affiliated companies where women, whether in creative or executive roles, can provide innate key abilities to grow successful companies," Autumn says. "Women want the best quality products. So choosing a cannabis product that is pesticide-free and crafted by women is very important." At Autumn Brands, around 50 percent of the employees are female, and ladybugs keep small-scale insects at bay.
Banned for almost one hundred years, cannabis is shrouded in mystery, especially when it comes to health benefits and proper dosage. Enter KopSun, a local Carpinteria business founded by Tina Fanucchi-Frontado in partnership with Leigh-Anne Anderson and Amy Marie Orozco. Realizing that many are overwhelmed while searching for information on cannabis, KopSun focuses on connecting with people who are otherwise too timid to ask questions openly. KopSun accomplishes this through monthly Leaf Learning events, in-home visits, and online learning; Leaf Learning attracts hefty crowds of people aged fifty-five and over. Santa Barbara City College's School of Extended Learning and established cannabis growers in Humboldt County in Northern California—historically, the largest cannabis-producing area in the state—have reached out for their guidance as well.
With a passion for quality products, not to mention quality of life for consumers and employees, Carpinteria farmers are shining a light on the future of cannabis by turning over a new leaf.
So how did a leader in the philanthropic community (Tina), a top PR agent (Leigh-Anne), and an esteemed writer and editor (Amy) get into cannabis? It started with Tina's passion for giving loved ones the best quality of life at the end of their lives.
"Following a healthy, active lifestyle, my eighty-three-year-old father suffered a major heart attack and was diagnosed with inoperable heart failure," Tina says. Her father never drank or took prescription medications, and he prided himself on never consuming over-the-counter medications. Following the heart attack, he began suffering from anxiety, sleep deprivation, and pain, which led to ingesting handfuls of prescription medications morning and night. "It absolutely broke my heart that this man was going to die, not just from heart disease, but from the medications' side effects," Tina shares. Her mother and brother had died years before, which changed her and her father's perspective on primary care. "I pledged I wouldn't let my father suffer, and I would do everything in my power to make his transition as peaceful as I could." It was then she turned to cannabis. "I purchased edibles and began dosing him for sleep, pain, and anxiety. It obviously didn't save his life, but it absolutely made the life he had left better."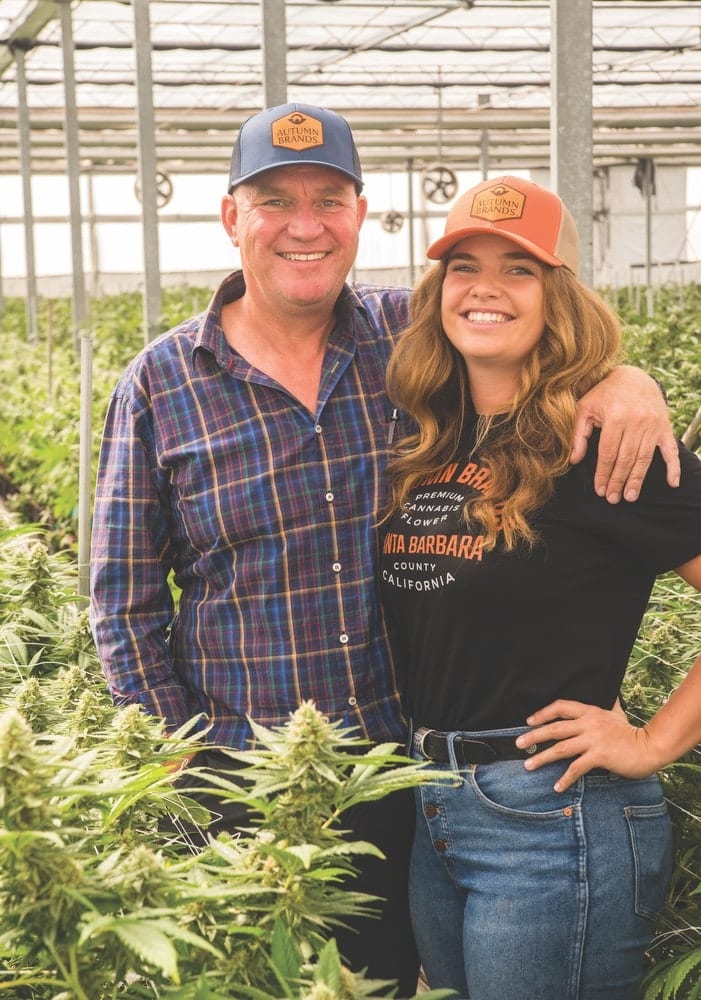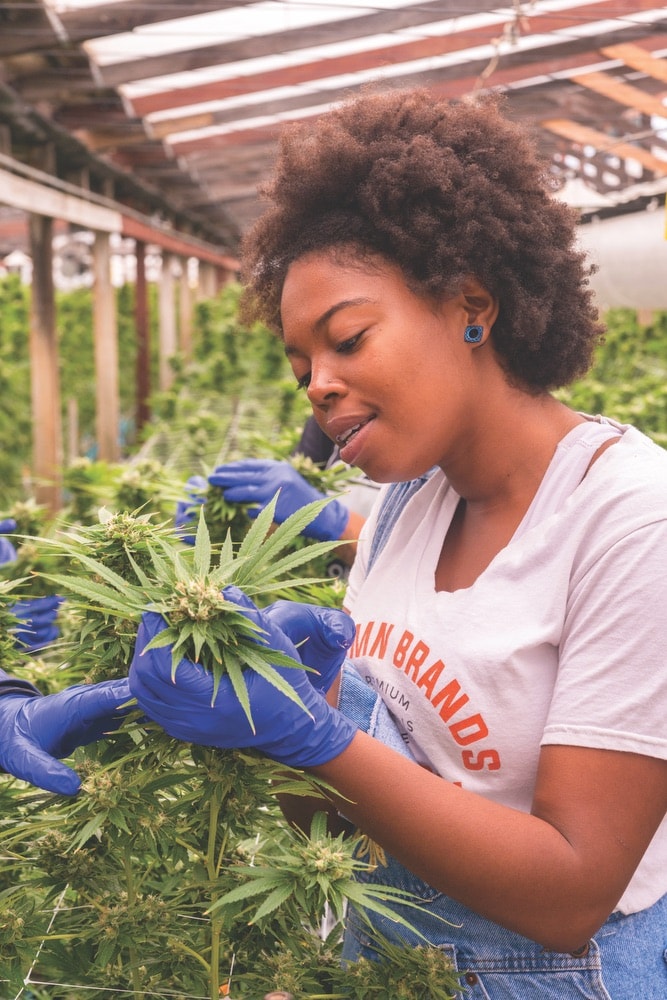 When Leigh-Anne and Amy discovered Tina's vision for education and wellness, they immediately jumped on board. KopSun actively recruits a team of creative women to provide cannabis education to the community. "We collaborate with Margaret Peterson, MD, cannabis expert Liz Rogan, Green Flower Media, and many more to stay on the cutting edge of research," Tina says. "We also formed Yes She Cannabis, an all-women group of cannabis professionals, sharing the twists and turns of this new industry." Amy recently graduated from the aforementioned Green Flower Media, a cannabis educational platform, where she learned from top cannabis experts in the industry. "The main job we have here is to break the mold," Amy says. "And once we've broken that mold, then we can learn what we want to teach." In addition, KopSun educates on the adverse effects of cannabis. "I actually referred a friend of mine whose teenager is kind of dabbling with things right now," Leigh-Anne reveals. "I told her to book with Dr. Peterson. She will tell him exactly what he needs to hear about what this is going to do negatively and get to the root of why he is doing it."
These women, along with Autumn Brands, CARP Growers, and similar growers in the county, are not only breaking a mold, they're also building a new one. With a passion for quality products, not to mention quality of life for consumers and employees, Carpinteria farmers are shining a light on the future of cannabis by turning over a new leaf.
— V —
---
For more information, visit AutumnBrands.com, CARPgrowers.org, and KopSun.com.
Megan Waldrep is a freelance writer who recently traded life on a thirty-four-foot sailboat in Mexico for a vintage twenty-foot Airstream in Carpinteria, California. She also writes a relationship column under the pen name Elizabeth Rose. What does all this mean? Find out at MeganWaldrep.com.
ARTICLE CATEGORIES