Camille Makes Art for Autism
By Susan Vallee | 
Photography by Brenna Kneiss
Camille nods politely as I pause midsentence to lean across the table. I crane my neck to study the brightly colored characters coming to life on the page in front of her. She keeps a large bag of assorted Sharpies next to her. As soon as a drawing is complete, she sits back, studies it for a moment, and then flips the page to begin a new one immediately. The pace is rapid.
Her art subjects are usually the characters from the cartoons that she loves to watch during the day. At this moment, she's working on a drawing of the Powerpuff Girls, beloved characters from the cartoon series that ended in 2005.
"I listen to music on my phone because sometimes it helps me with things with my cartoons," she says. "After I watch a cartoon, I draw the cartoon," she explains. "I want to be an animator. I keep searching for anywhere to go to animation school, but I can't stop watching cartoons." Her mom, Brenda Nunnery, comes to sit at the table beside Camille.
"She's always loved to draw. When she was young, before she could even feed herself, she could draw a perfect circle. A perfect circle! I still can't do that."
Camille, the youngest daughter of Brenda and Phil Nunnery, is on the autism spectrum and is the reason the couple created the charitable organization Camille's Art for Autism.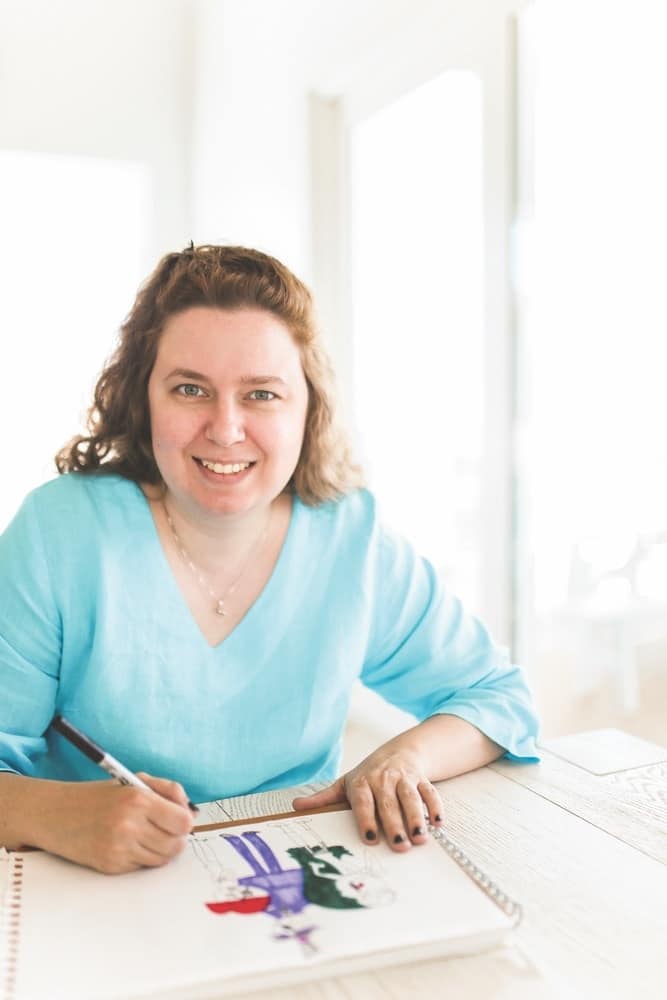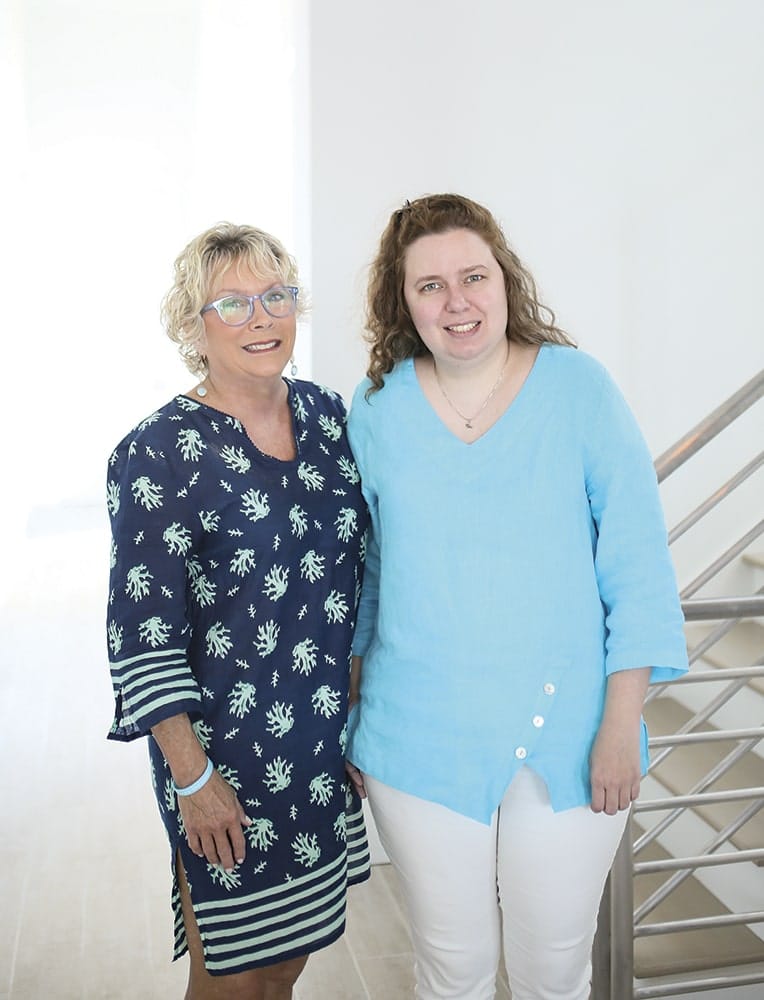 "Our desire was to help families," Brenda says. "At first we wanted to buy and give backyard toys—like swing sets or playhouses—to children with autism because being outdoors always had such a calming effect on her (Camille). We had almost finished the paperwork for the State of Florida when we found out we would only be allowed to make donations to other charities." This shifted their focus away from individual families to larger organizations. Small private schools, such as the Gulf Coast School for Autism, have received the bulk of the donations.
"Not all children do well in gigantic schools," Brenda explains. "I've found the owners of these small, private schools are passionate about teaching and caring for these children. We also found out about a local family who started the Autism Surfs program in Panama City Beach. I thought this was genius; it fit so well with our original idea for Art for Autism.
"Camille used to require so much hands-on attention when we went anywhere, but especially the beach. I love how Autism Surfs keeps your child with autism busy for a couple of hours so families can devote beach time to their other children. The whole family can enjoy themselves." To raise funds for these organizations, Brenda began to host events and sell Camille's illustrations and art, such as the pet portraits she creates on canvas and sells for $150.
Camille, a big fan of doughnuts, was also inspired to draw doughnuts on a plain pair of pull-on sneakers for National Doughnut Day.
By June 5, 2020 (the next National Doughnut Day), she says Camille will have created enough "doughnut shoes" to sell for a charity fund-raiser.
"They turned out darling," Brenda says, showing me a photo on her phone. "All of our friends immediately wanted a pair." By June 5, 2020 (the next National Doughnut Day), she says Camille will have created enough "doughnut shoes" to sell for a charity fund-raiser.
"You know, we had thought about creating a charity for years. Susan Lovelace was hosting an event in her store and she said if I started a charity, she'd donate the proceeds to it. That was the impetus I needed to get started."
To date, Brenda believes they've been able to donate around $50,000 to autism-related charities. She's excited about how the Emeril Lagasse Foundation's Chi Chi Miguel Weekend, a popular event that donates proceeds to select charities, will help them raise funds in the future.
"Camille created a beautiful mermaid at the Shard Shop in Grayton that was auctioned off. We also auctioned a one-week stay in our new Grayton Beach home. Each night we arranged for a different local celebrity chef to come over and prepare meals. We even arranged for some of the servers from the Red Bar to come and serve."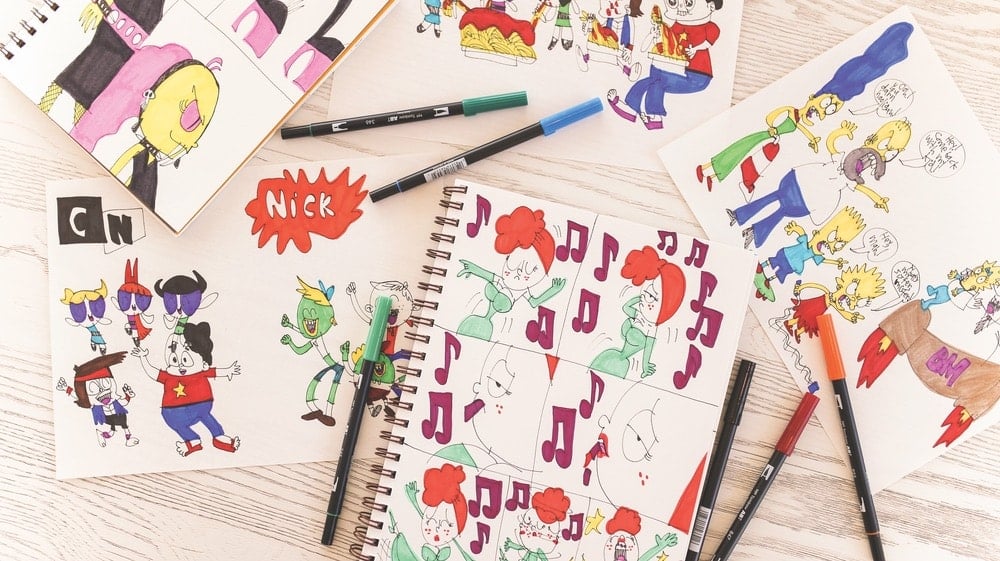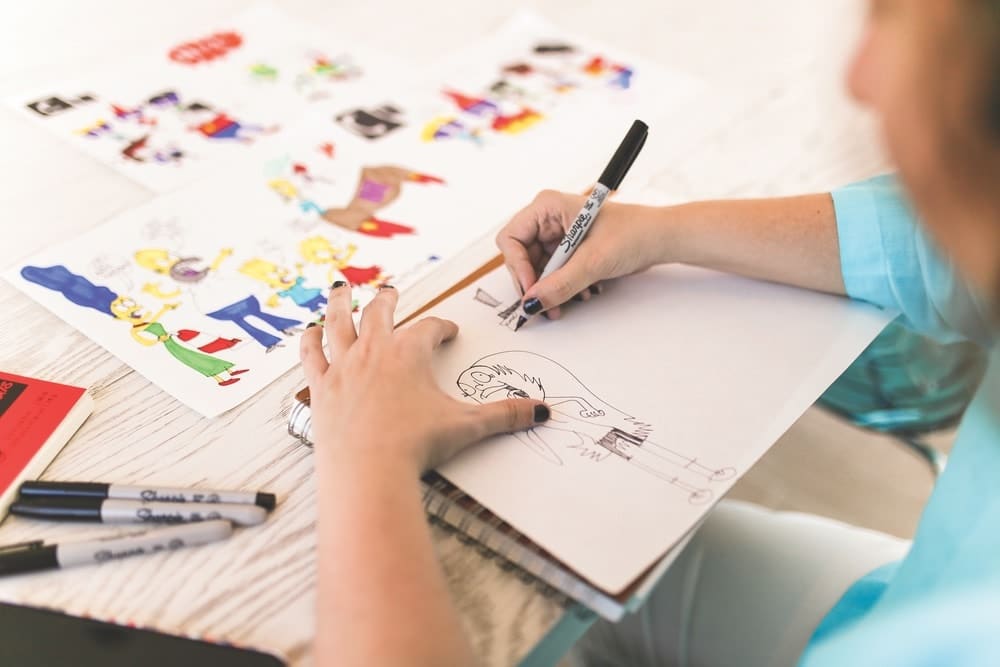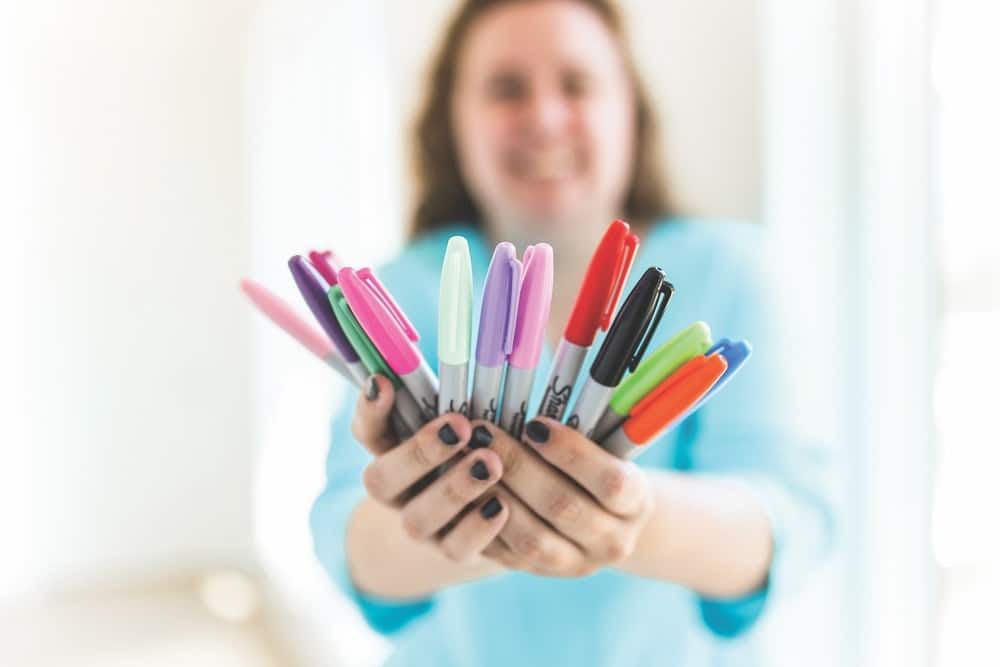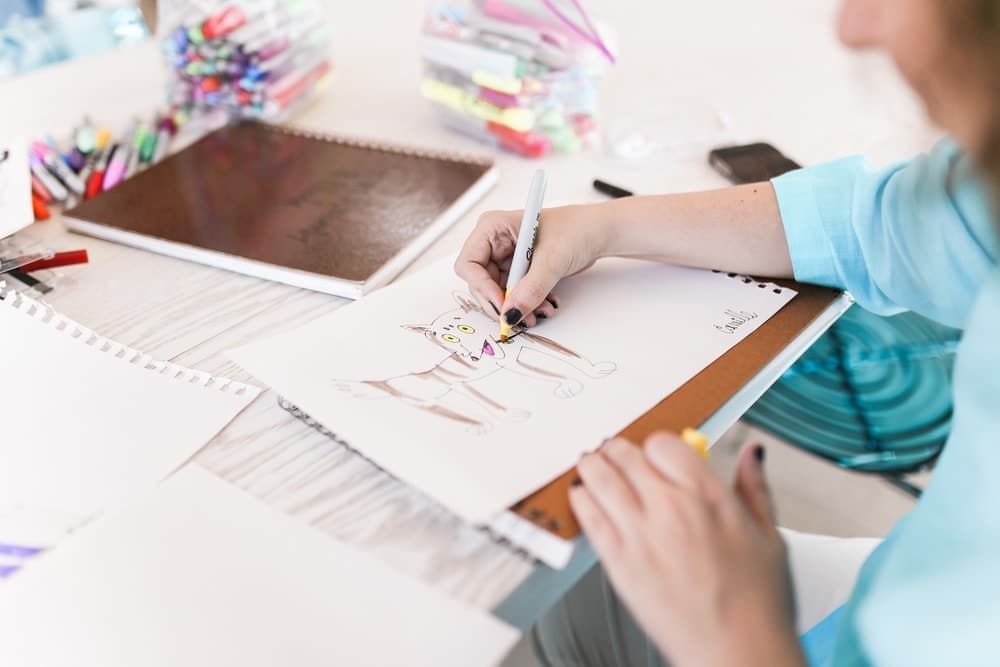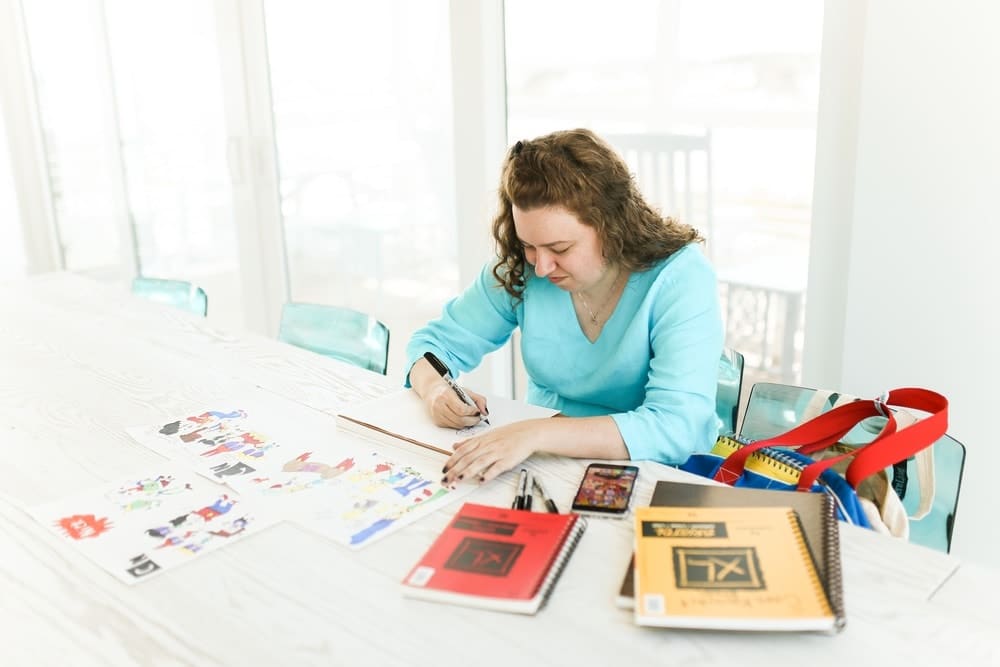 Brenda hops up from the table and pulls a box out of a spare room in her Seacrest Beach home and proudly holds up a magnum of wine featuring the Camille's Art for Autism logo that Camille created. "We're just a mom-and-pop charity," she says as a way to explain the box at her feet. "We have no staff, but Phil and I worked with Clendenen Family Vineyards in Santa Maria to bottle this limited production of wine," she explains. The Nebbiolo is made from grapes grown in the Bien Nacido Vineyard in California. "We have these magnums and three-liter bottles available for purchase. They're perfect for a dinner party or to serve at an event. And, the proceeds go to help children."
As I get ready to leave, I realize Camille has completed five entire drawings and is carefully tearing a sixth out of her sketch pad. Brenda insists I take one home to give to my boys. Camille yawns, tired from having to get out of bed earlier than she prefers. As I pack my things, Brenda seals six homemade cookies her son baked the other night into a little ziplock bag for my youngest son. Even though I am here to learn about Camille and Camille's Art for Autism, Brenda's focus is on making sure I don't leave her home empty-handed. My arms are filled with homemade cookies and drawings for my kids.
Camille leans back in her seat at the table and smiles at me as I get ready to go. She seems used to her mom rushing around, making sure everyone in the room is comfortable and happy. And maybe this is the real success of Camille's Art for Autism. It gives Camille and her parents a way to spread joy and love in our world and connect us with one another.
— V —
---
To learn more about Camille's Art for Autism or get involved, visit CamillesArtforAutism.org or contact Brenda and Phillip Nunnery at (850) 625-8852.
Susan Vallee has been writing about Northwest Florida for more than twenty years. She's the author of the popular guidebook Meet Me on 30A, a certified content creator, and a fiction writer. She is also writing a screenplay, working on short stories, and pitching a nonfiction book in between raising a family. You can follow her projects at SusanVallee.com.
ARTICLE CATEGORIES