By Jordan Staggs | Photography courtesy of The Seaside Style
Just in time for summer in Seaside, Florida, the retail goddesses have presented locals and visitors alike with an all-new shopping experience in the heart of this beloved New Urbanism community. The "new" Cabana by The Seaside Style opened on June 17 on Central Square, after moving from its open-air shopping plaza on Scenic Highway 30-A. Its humble beginnings as a fruit stand-turned-Saturday market blossomed over the past forty years into the well-known shopping experience curated by Seaside's matriarch, Daryl Rose Davis, and The Seaside Style team.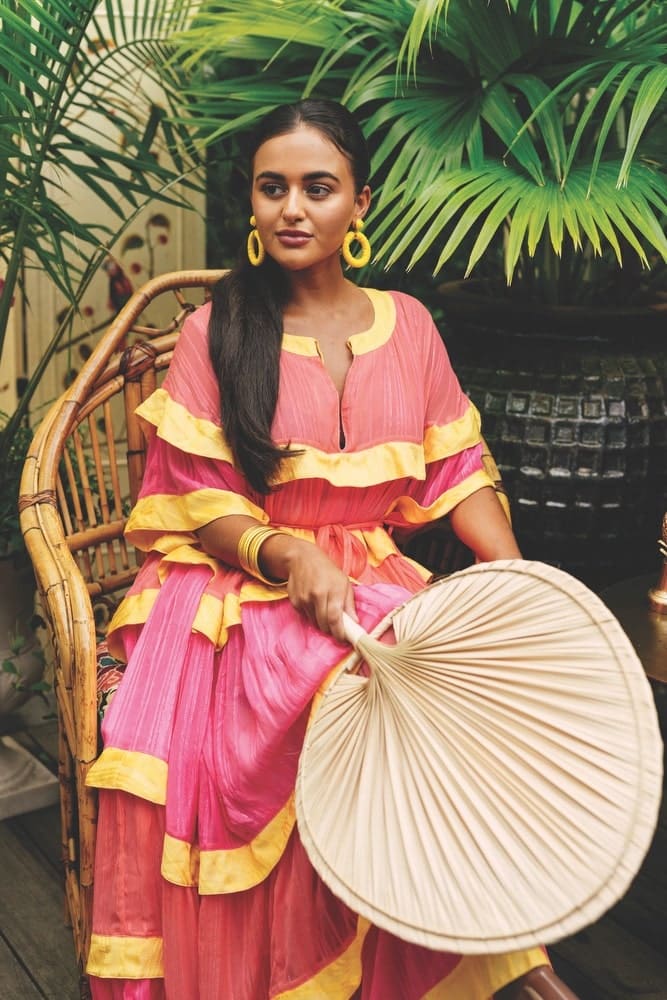 Cabana's team has created a stylish mecca of beach and island fashion, furnishings, accessories, and more that will please guests of all ages. It is the latest iteration of the farmers market that became Perspicasity, Davis's curation of clothing and more, which celebrated thirty-five years in business before it was rebranded as Cabana in 2018. The market enjoyed four more years nestled by the Gulf of Mexico before a desire for evolution and a more comfortable shopping experience inspired the team to move indoors.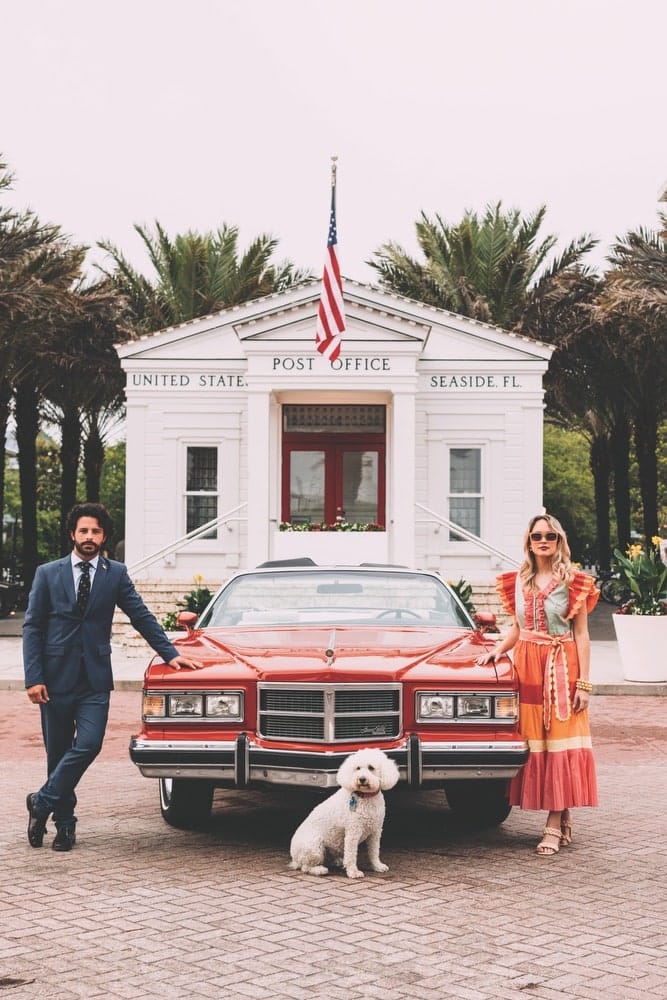 "While our beloved outdoor bazaar occupied ten individual cabanas originally designed by famed architect Deborah Burke, we decided we needed a facelift," states Kendall Andrews, senior director of brand development and marketing for The Seaside Style. "As with anything, time aged our unique beachfront store. It's been over thirty years, and we decided it was time to elevate the brand and space to be more comfortable and luxurious."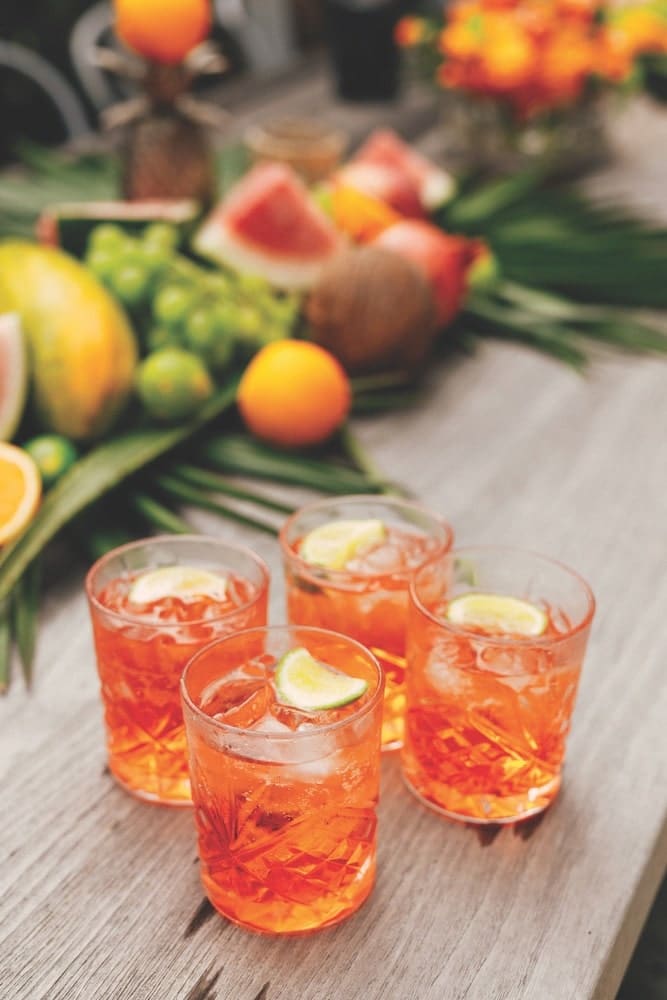 The newly refreshed storefront boasts pale pink and white awnings, palm trees, and fun signage to beckon Seaside visitors into a spacious, bright gallery of designer and boutique clothing, jewelry, and homewares. The selection is as varied and colorful as the gorgeous globally-inspired decor. Patrons will stroll beneath rattan chandeliers among tropical vegetation and island motifs as they browse one of the best-merchandised shops in South Walton and the Panhandle at large. No detail was spared in making this a destination.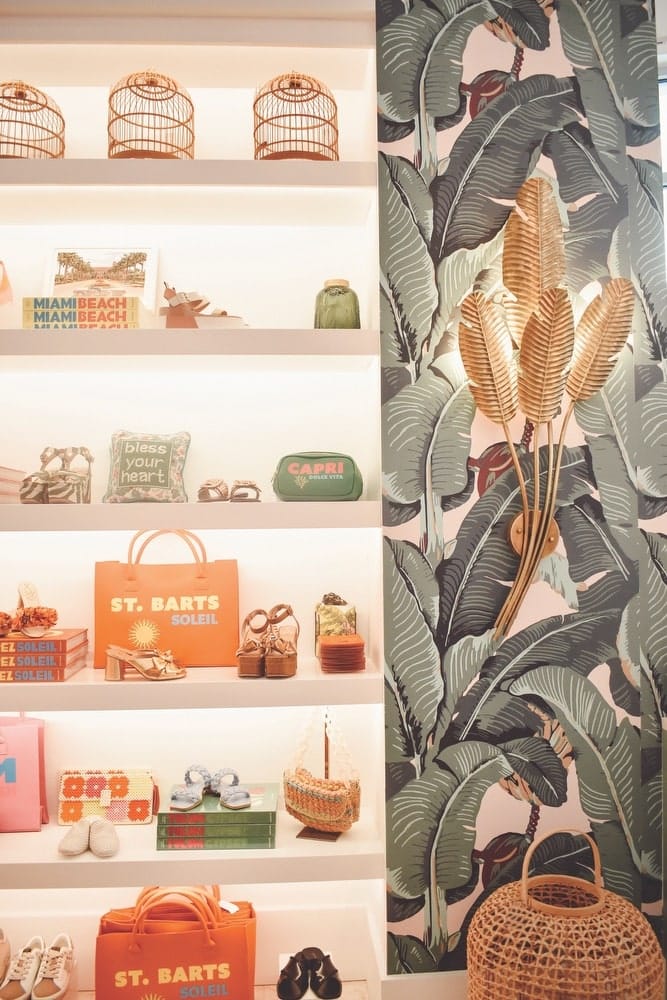 Davis calls the new location a more sophisticated yet still playful take on its previous iterations. "The lively variety of items is uniquely integrated to create a whole look," she says. "Many stores have all the little pieces, but none sell the whole look." Even the furnishings have been coveted and purchased by shoppers, so expect a new experience with every visit.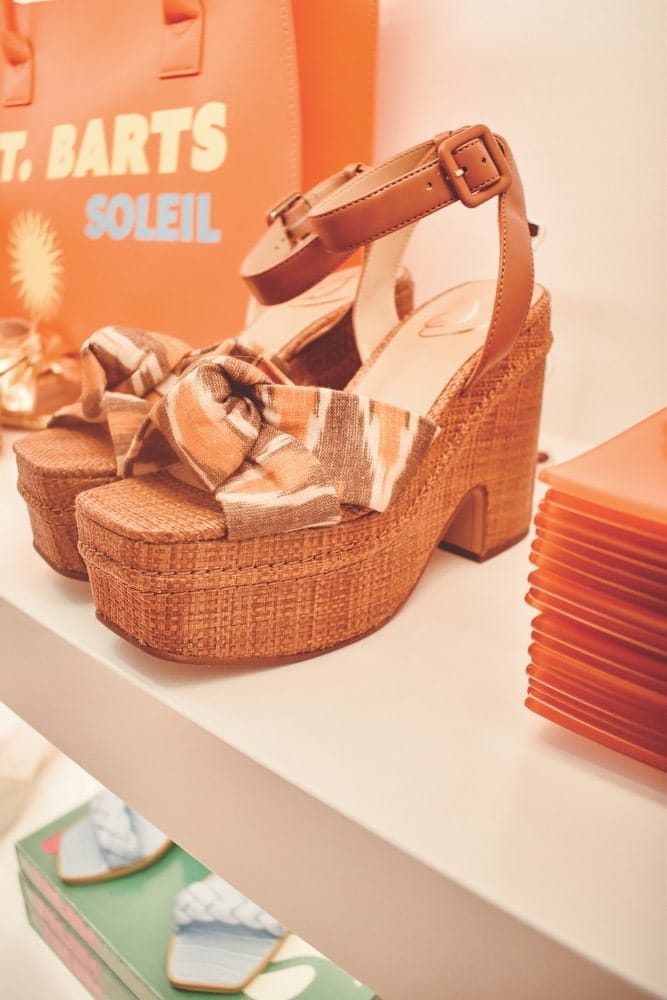 "We love to make a statement," reveals Makenzie Carter, Cabana's general manager and chief creative officer. "In designing our new space, using wooden textures was a must to showcase a fabulous Old Florida feel.
We like to think of it as Old Hollywood glamour meets Palm Beach chic and the spirit of the French Riviera mixed with a little Gatsby."

Store interior photos by Jami Ray
The Style team deems traveling an essential component for always staying fresh, relevant, and inspired. Recent trips to Malibu, Nantucket, Palm Beach, and Harbour Island were catalysts for creating the new Cabana interiors. From each of these towns, elements that were similar to Seaside made sense to incorporate into the new space.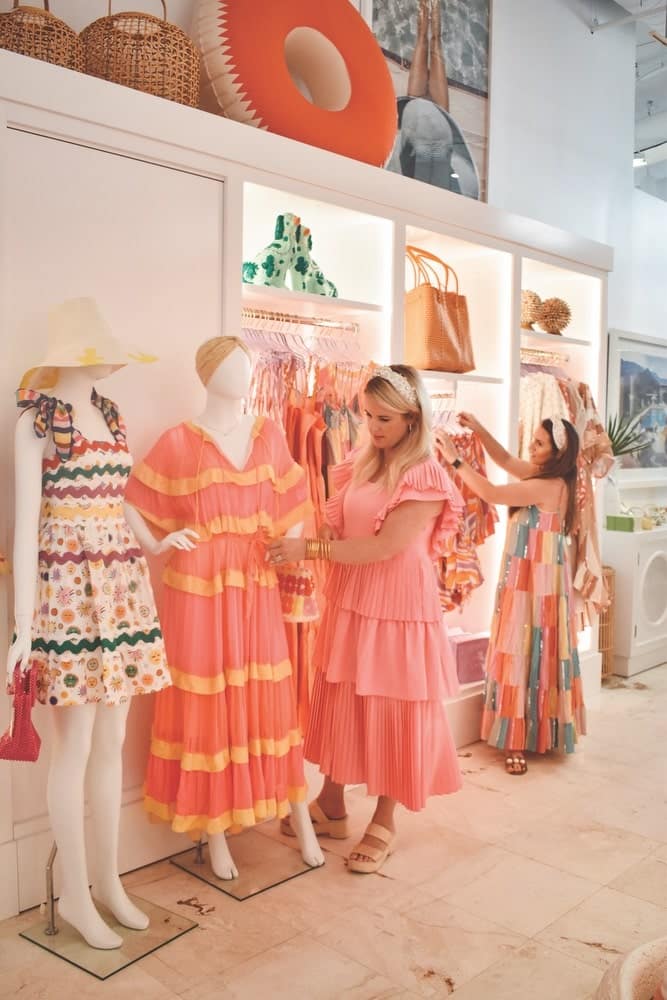 "On a trip to Palm Beach, Florida, last fall, we stayed at this wonderful vintage hotel, The Colony," Pierce explains. "They are so on-brand with what they do and so Palm Beach. They're not Seaside, but we took hints from them and visited one of the vintage stores nearby to buy furniture for the new store. They're the
 'Old Florida' items, so we were excited about that and bringing a new look and feel to not just Cabana but Seaside as a community."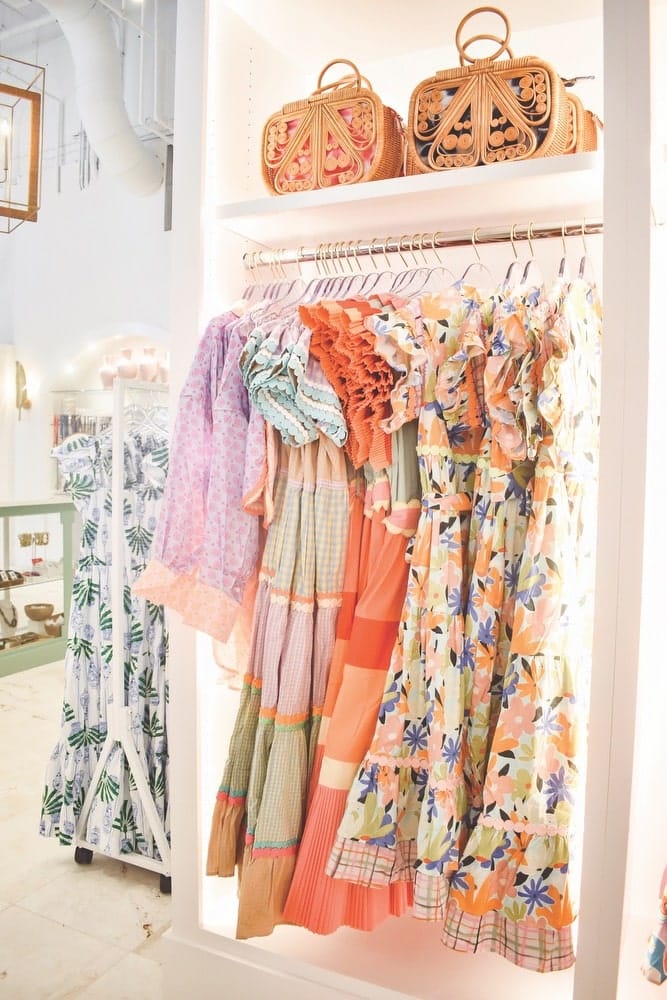 Going out and staying active, being a social butterfly, and doing it all in style are paramount to the Cabana lifestyle. By dressing up in the latest Cabana prints and outfitting their homes with the latest accessories found in the store, shoppers can turn the everyday ordinary into the extraordinary.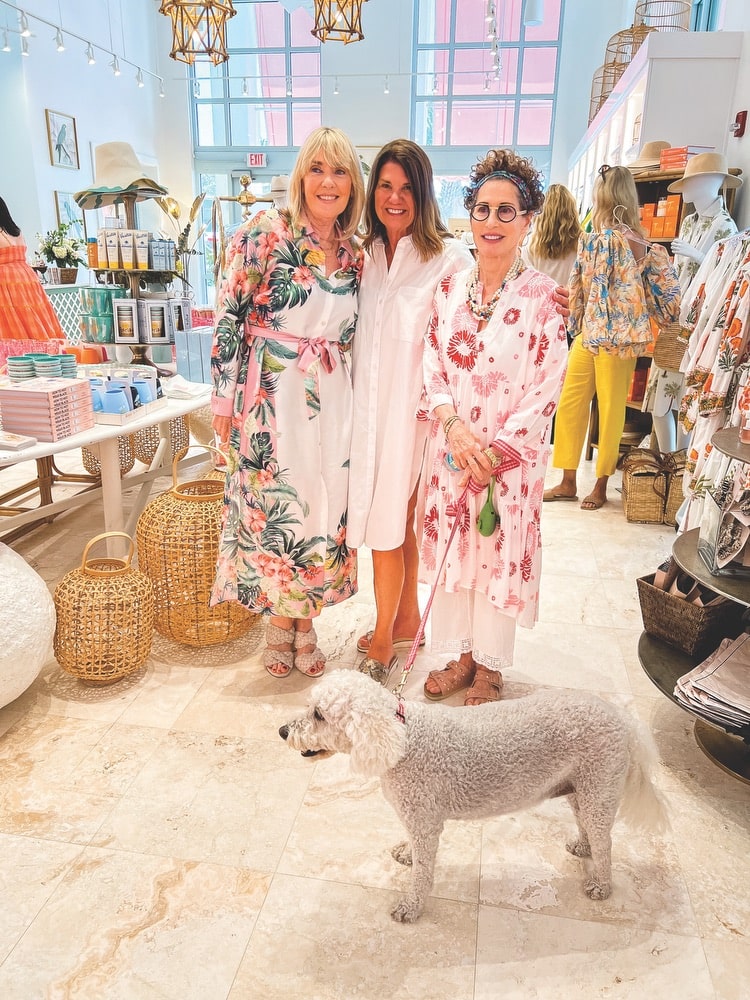 The grand opening celebrations on June 16 and 17 brought locals and tourists alike out in droves to explore and experience the new Cabana, where the bubbly is always flowing, and stylish four-legged friends even have their own accessories collection. Stop by to find the perfect outfit for yourself or your beach house, with a wide array of decor, tableware, party supplies, and more available for the Cabana girl who loves to entertain!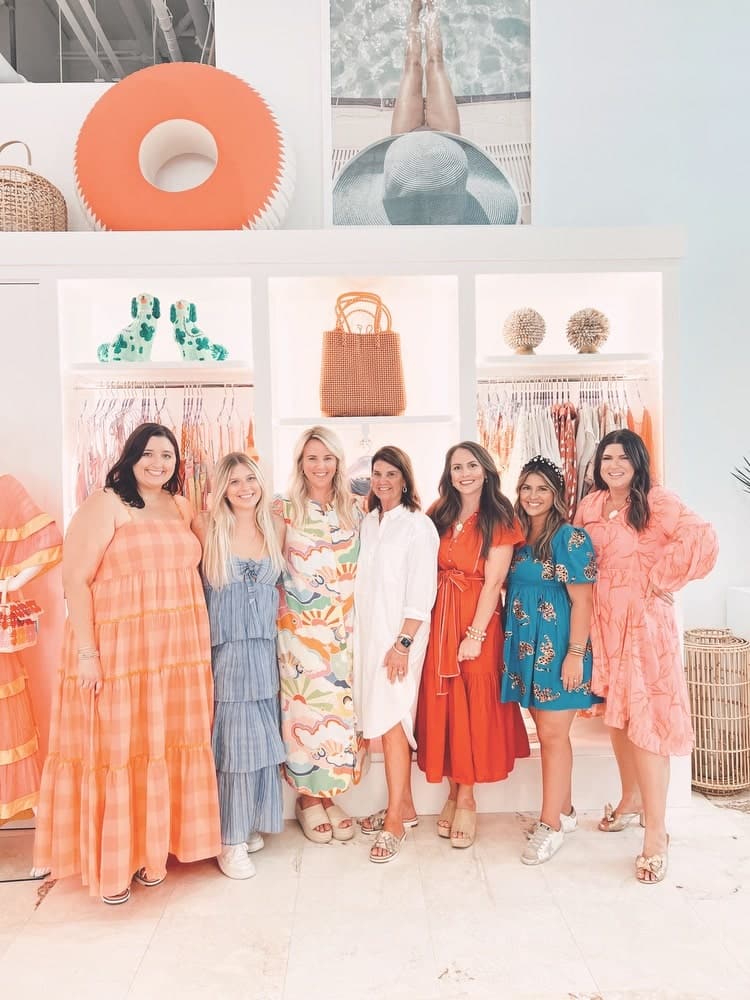 — V —
---
Cabana by The Seaside Style is now open on Central Square in sunny Seaside, Florida. Visit CabanaSeaside.com and follow on Instagram @cabana.seaside for updates.
ARTICLE CATEGORIES