Robyn Blair Hits a Sugar High
Interview by Jordan Staggs | 
Photography courtesy of by robynblair
Colorful paper, instantly recognizable logos, and deliciously sweet flavors are all part of the magical experience of candy. Even as adults, we often can't resist a taste of our favorite treats. For artist Robyn Blair Davidson, it's become an everyday enjoyment—but not because she's eating all the Dubble Bubble, Skittles, Starburst, and Reese's Peanut Butter Cups that enter her studio. Instead, she's bringing that fun nostalgia of all her childhood favorites to her fans through her rainbow-hued pop art.
Davidson grew up in Potomac, Maryland, where she often visited old-fashioned candy stores with her grandparents and siblings. "Candy has always been a big part of my life, so it's incredibly rewarding to be able to build a career around it!" she shares. Her confectionary collections have raised the bar on her artwork, and she was chosen to host a month-long collaborative exhibition with NAME GLO that filled the halls of Bergdorf Goodman in New York City in early 2020.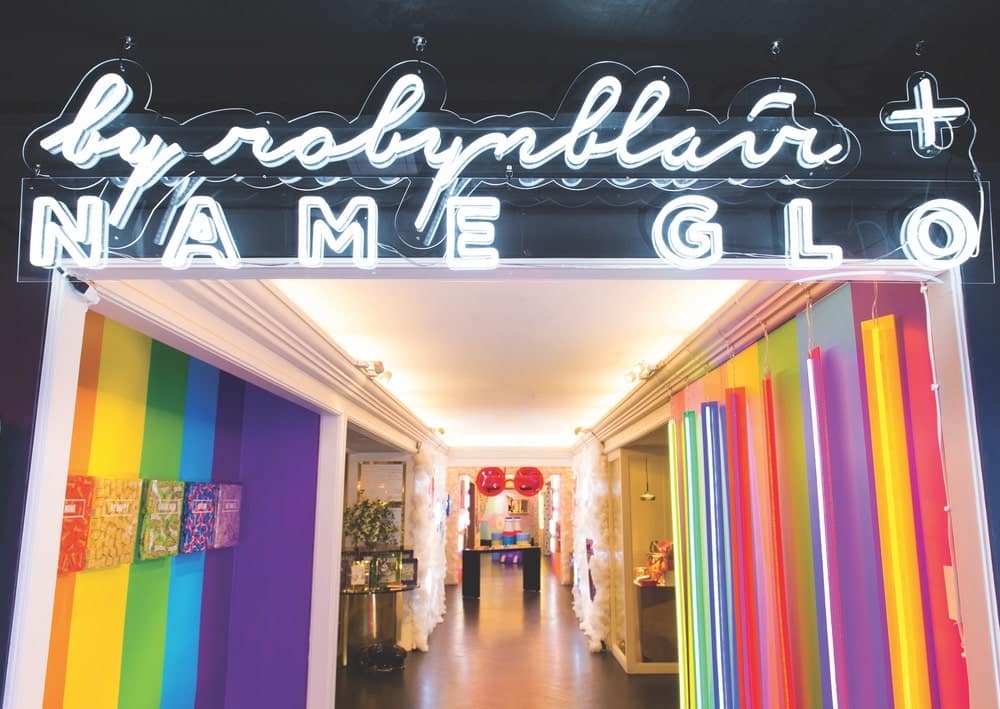 VIE caught up with her to talk about all things art, candy, and inspiration:
VIE: Was art always something you wanted to do professionally?
Robyn Blair: My brand, by robynblair, started by accident. In 2018, I was redecorating and wanted art that would reflect my personality. I always have a bowl of candy out, and I thought it might be fun to try to make a piece of wall art using candy. How could I not, right?
For my first piece, In Case of Emergency, Break Glass, I filled a custom-designed acrylic shell with Dubble Bubble gum and printed the title of the work in hot-pink block lettering. It ended up being exactly what I needed for my living room, and as soon as friends and family saw the art, they asked if I could make a piece for them too. I posted a collection on my Instagram (@byrobynblair), and everything took off from there!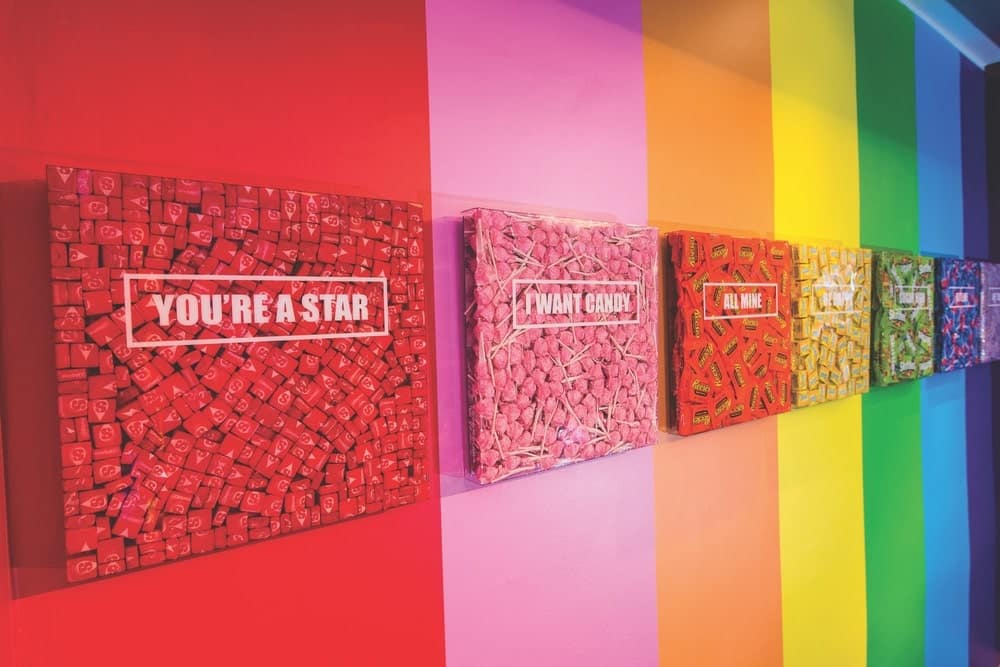 VIE: How would you describe your art? What does it make you feel when you create it?
RB: My work is bright, light, and nostalgic. My art makes me smile every time I look at it because nothing makes me happier than candy since I have so many happy memories that center on candy and sweets. I feel a sense of pride every time I look at one of my completed pieces.
My pieces are modern, but the candy makes them nostalgic at the same time. With so many different ways to create my art by mixing the candy or other objects with my signature phrases, or something more personal for the client, it really makes each piece one of a kind and even more special to hang in your home.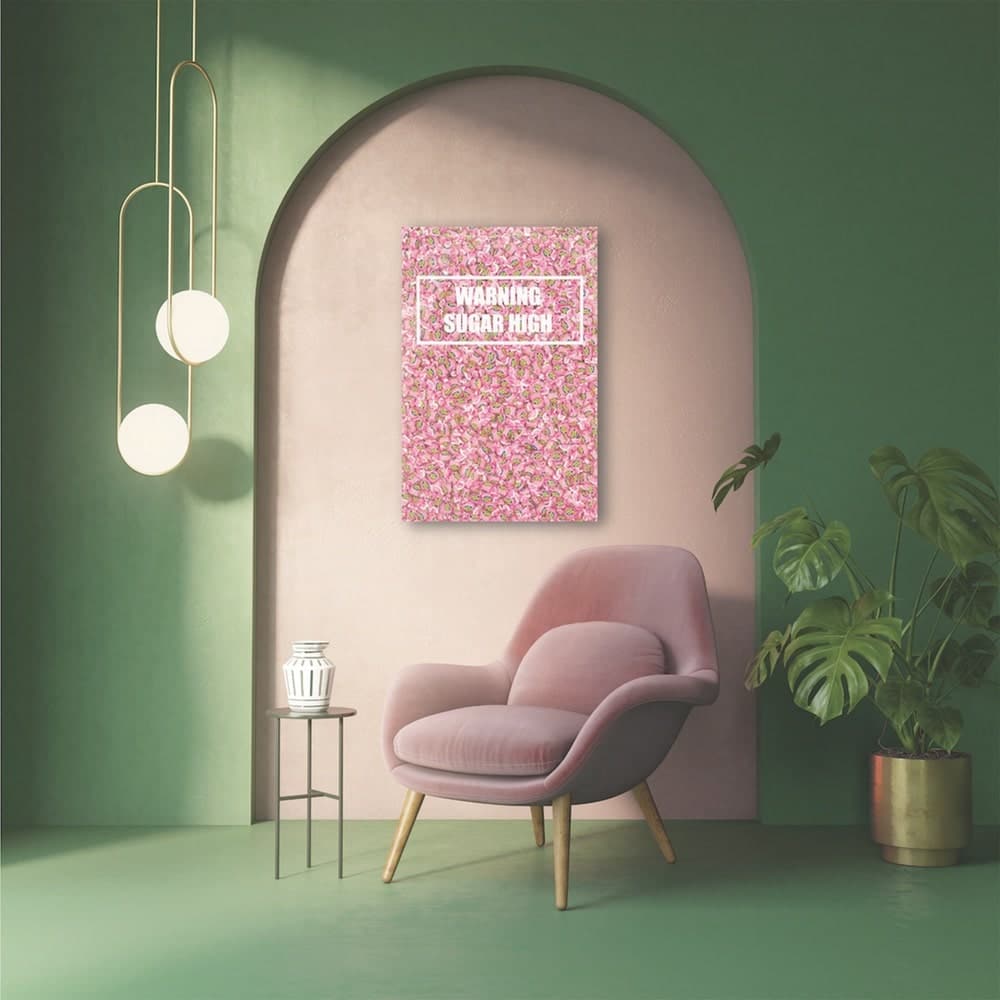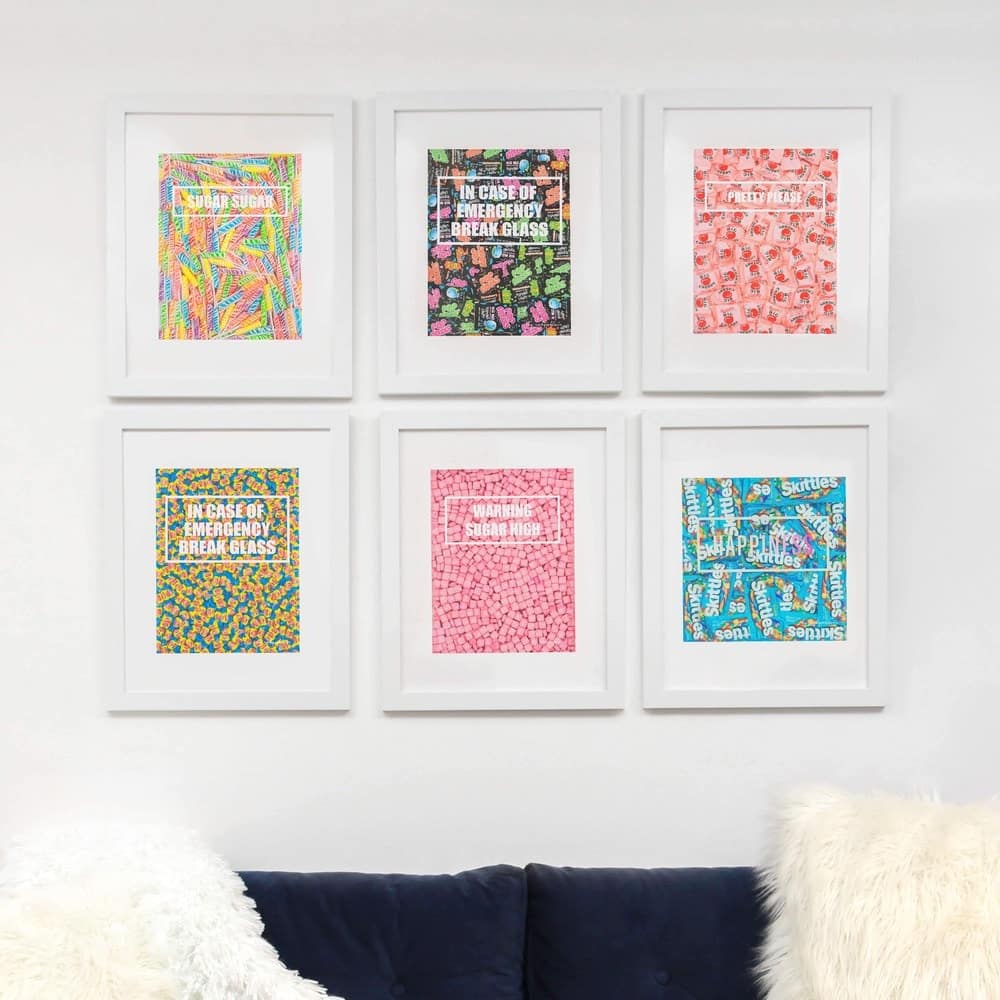 VIE: What is your favorite thing about being an artist, and what are the biggest challenges?
RB: It's my job to make something that brings happiness and cheer to other people's homes—there's no better job than that!
Working for yourself and creating something like by robynblair from the ground up can be both a blessing and a curse. I have the opportunity to make by robynblair exactly what I want it to be, but that also means I want to work twenty-four-seven to make everything perfect. Learning to draw the line so that I am not working around the clock has been the biggest challenge for me thus far.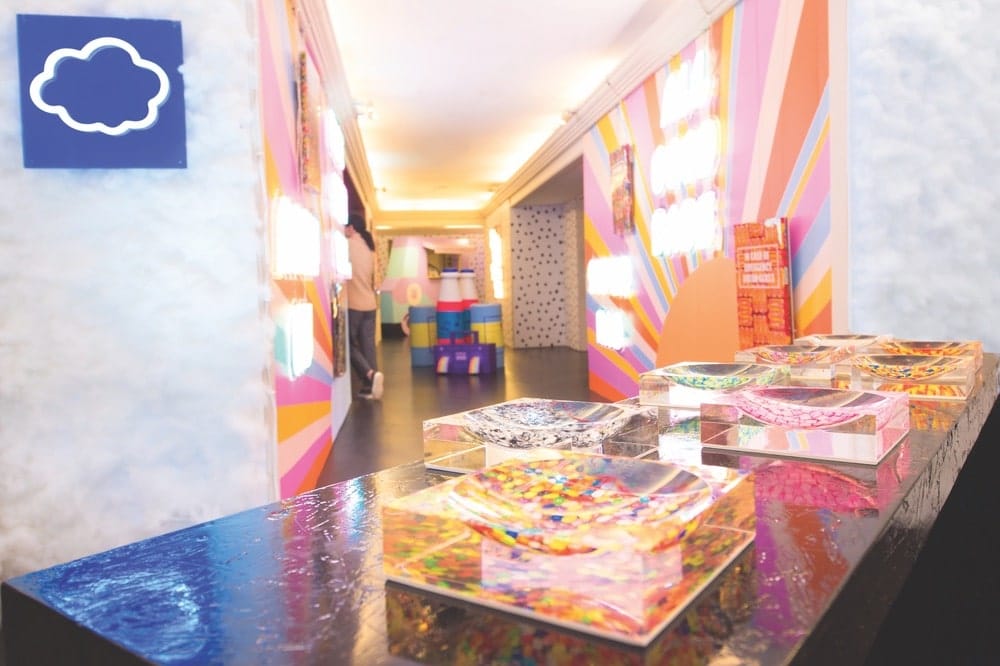 VIE: How did you get connected to collaborate with Bergdorf Goodman?
RB: The Bergdorf Artists in Residence installation was a collaborative work between by robynblair and contemporary neon design company NAME GLO. I have been a longtime customer of NAME GLO, so when I first made my pieces, we immediately found ways to integrate their neon into my custom candy artwork. Some of our collaborative pieces were on display in 2019 at the Affordable Art Fair, which is where the Bergdorf's team first spotted our work and later approached us to work together as their newest Artists in Residence!
It was such an honor. Bergdorf's has always been a special place where my mother, my sisters, and I have celebrated many special occasions, so to see my work displayed there really was a dream come true. It was really special to be able to introduce Bergdorf's customers to my work; my pieces literally sold off the walls!
I want each piece I create to evoke the same happiness, joy, and nostalgia for its owner that candy does for me. 
VIE: Can you tell us a little about your other brand partnerships?
RB: I've been able to partner with so many amazing retailers in just two short years, including SHOWFIELDS, Saks Fifth Avenue, and Harry Winston. These partnerships mean the world to me, and I feel so lucky to have the opportunity to work with such major names in the space.
Renowned jewelry designer Stephanie Gottlieb and I have always been fans of each other's creations and our respective uses of color, so we combined our expertise in jewelry and decor to create two different jewelry boxes that come with my signature "In Case of Emergency, Break Glass" motto printed on top. From there, we also created a candy-themed jewelry line that includes earrings, necklaces, and charms.
I also wanted to make my work more affordable because I believe everyone should be able to sweeten up their space, so I partnered with Dormify to create prints of my artwork that cost thirty-nine dollars.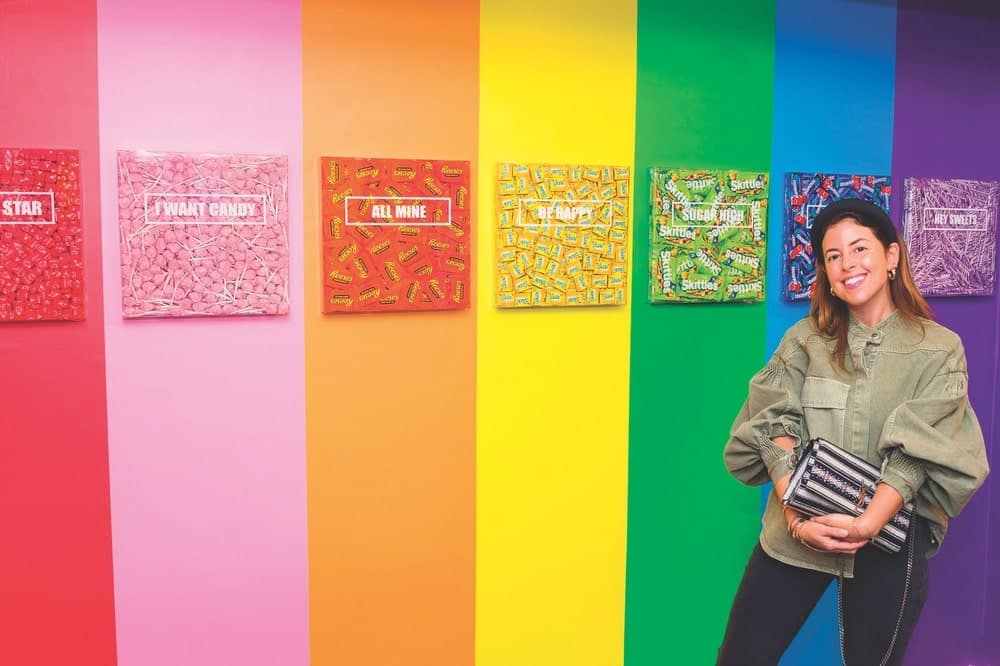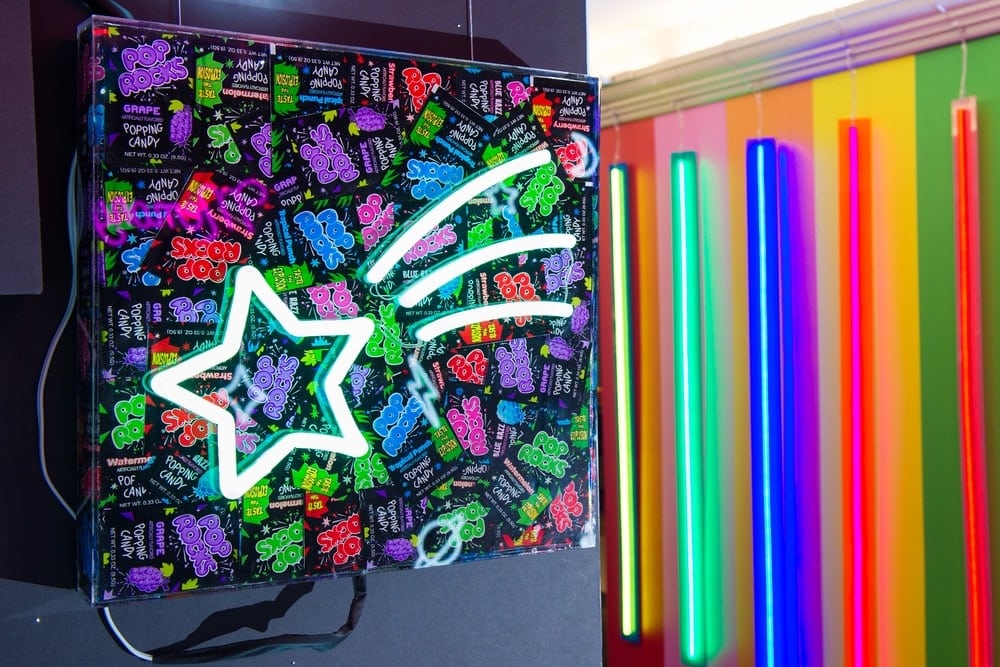 VIE: What do you like about working with interior designers and seeing your art in homes and other spaces?
RB: Working with interior designers who understand their clients' needs is one of my favorite parts of being an artist. I want each piece I create to evoke the same happiness, joy, and nostalgia for its owner that candy does for me. When I'm able to fully create something from scratch for someone that matches their decor aesthetic and is meaningful to them, that is when I feel the most fulfilled.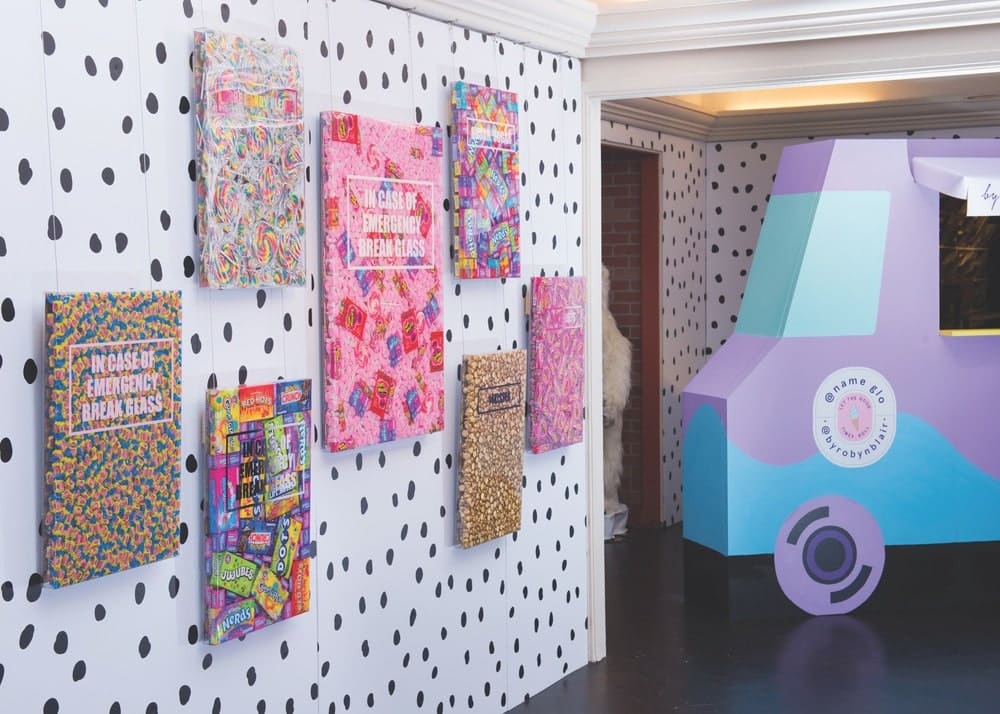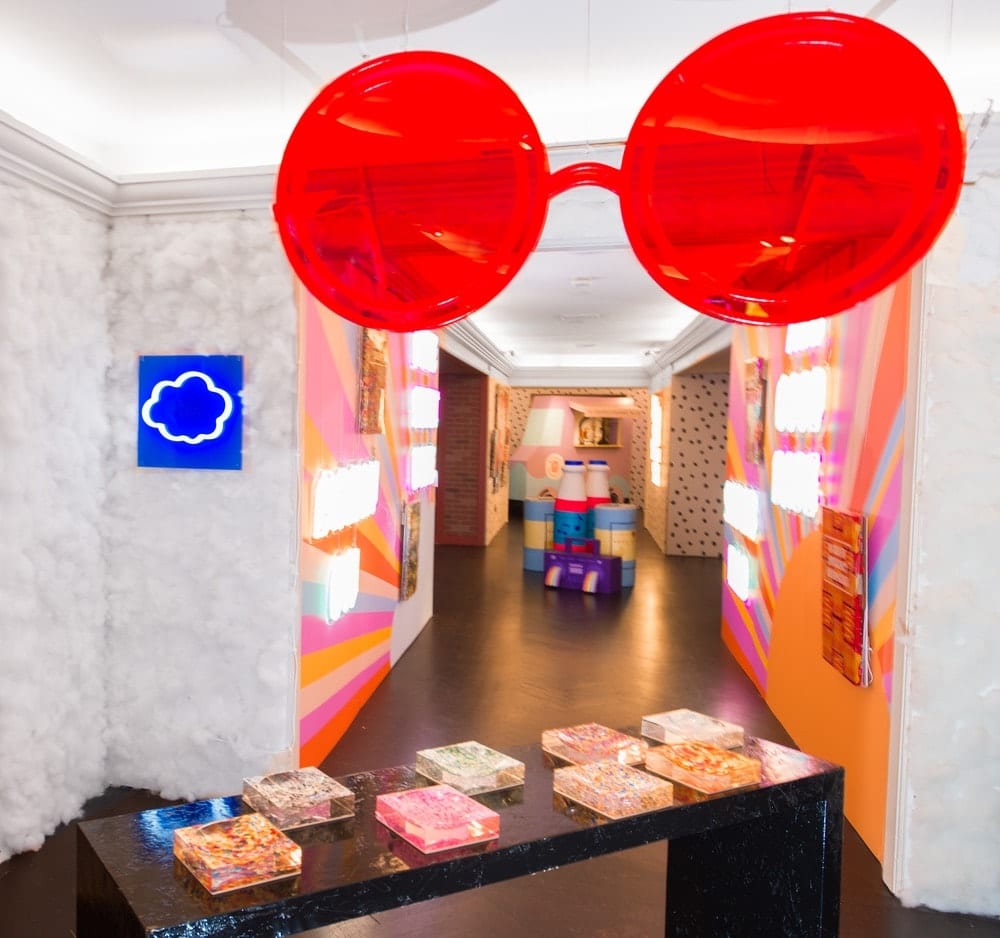 VIE: Who are your inspirations or other artists you admire?
RB: Art brings people together! There are so many artists that I admire, so I really try to support those people who inspire me and my work as well. I own pieces by Jojo Anavim, Hannah Polskin, and Deborah Kass, just to name a few!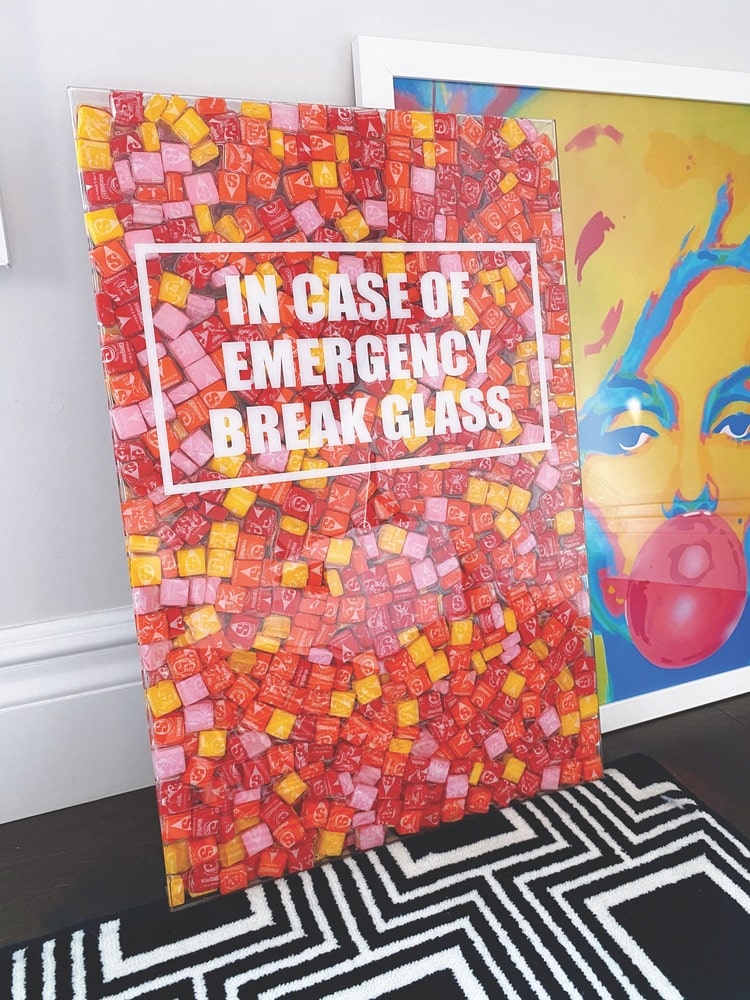 VIE: What advice would you give to artists just starting in their professional careers, or artists who wish they could make it a full-time career but are afraid?
RB: My best advice would be that if you love what you are doing, stay focused and become the best at exactly what you do and what makes you unique. I really believe that if you build it, they will come. Like-minded people will show up and support you. Don't stay away from what you love!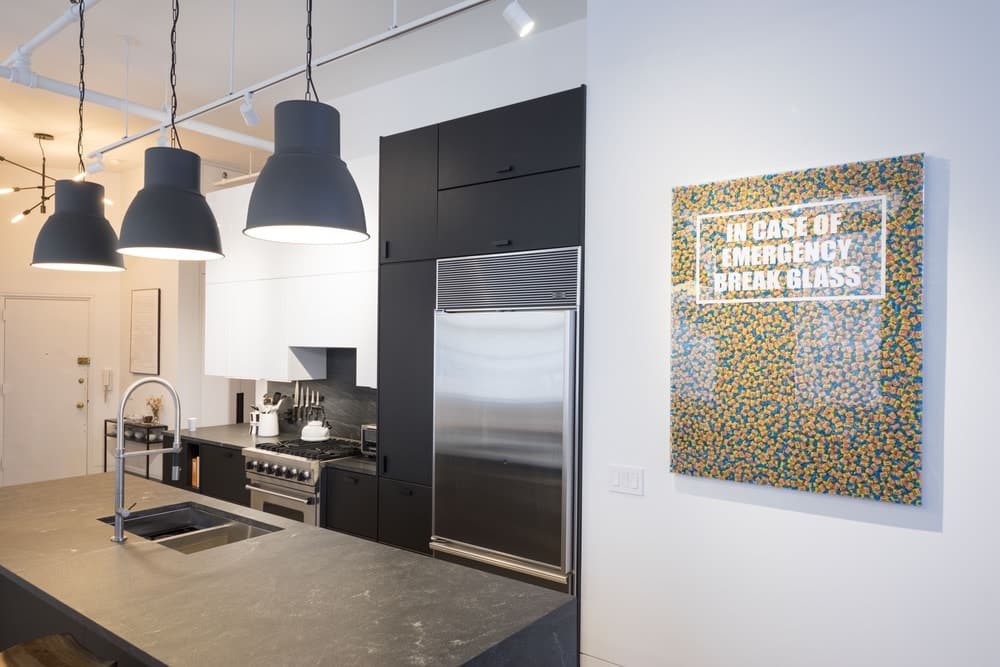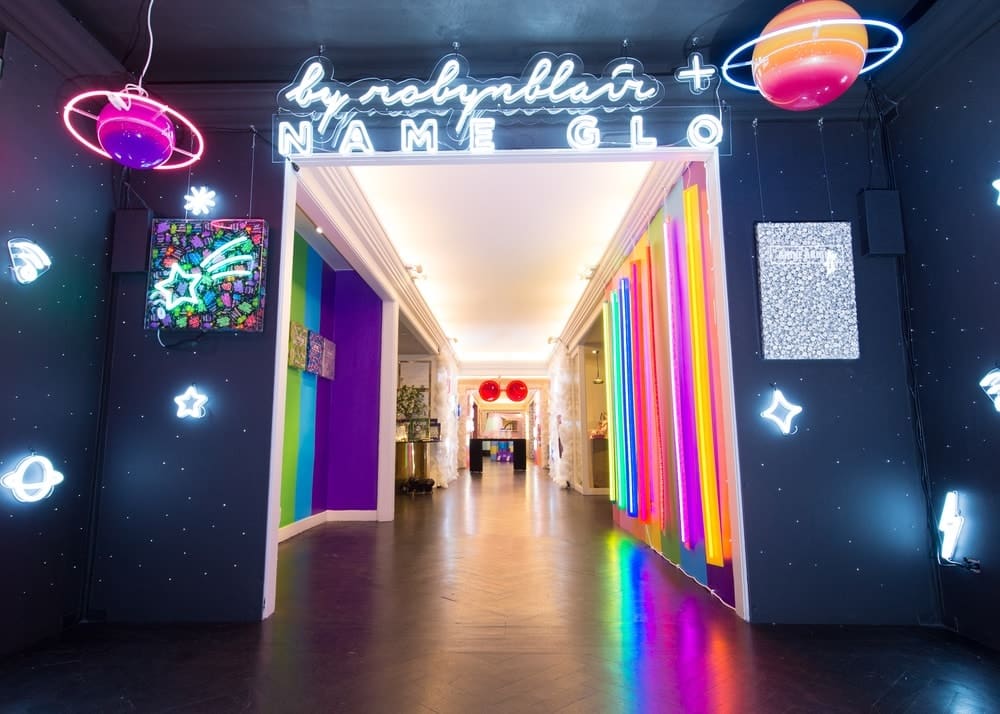 VIE: What other projects do you have coming up in 2020?
RB: I have some exciting new products launching, as well as new styles of by robynblair favorites. Stay tuned!
— V —
---
Visit ByRobynBlair.com to learn more or shop now.
ARTICLE CATEGORIES