By Ainsley Rogers |  
Photography by Romona Robbins
For over a quarter century, the iconic neoclassical Seaside Post Office has stood proudly in the town center, the perfect backdrop for countless souvenir and scrapbook photos of visitors and locals alike. What a fitting location for VIE's "The All-American Summer" photo shoot. To us, it's evocative of mom and apple pie, the imagery of Norman Rockwell, and all things preppy. And, with the addition of our beautiful models Lauren Cottrell and Shelley Parker on a fire-engine red scooter, preppy has never looked "spicier." We know this summer is going to be long and hot!
Preppy never really went out of style.
Chances are, if you've recently been shopping for a new wardrobe or perused a fashion magazine, you've seen the reemergence of preppy-inspired pieces for summer. Gingham dresses, linen pants, seersucker shorts, boating shoes, almost anything with navy and white stripes with a dash of red—even bow ties—are making their way back onto the fashion scene. It's a clean and classic look—not unlike attire worn on Nantucket, in the Hamptons, and at every yacht club you've ever visited.
Along Walton County's Scenic Highway 30A, we know that dressing a little preppy never really went out of style. When the month of May dawns upon our beach communities, it is with a subconscious ease that we begin to celebrate summer with our quintessential style—the distinctive 30A style is definitely preppy with a coastal flair.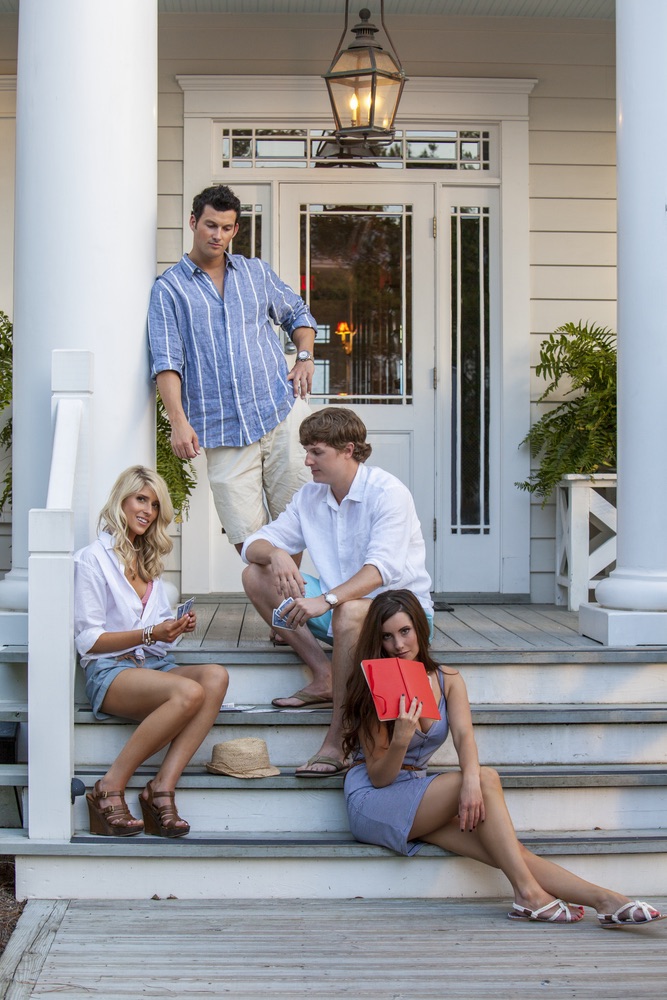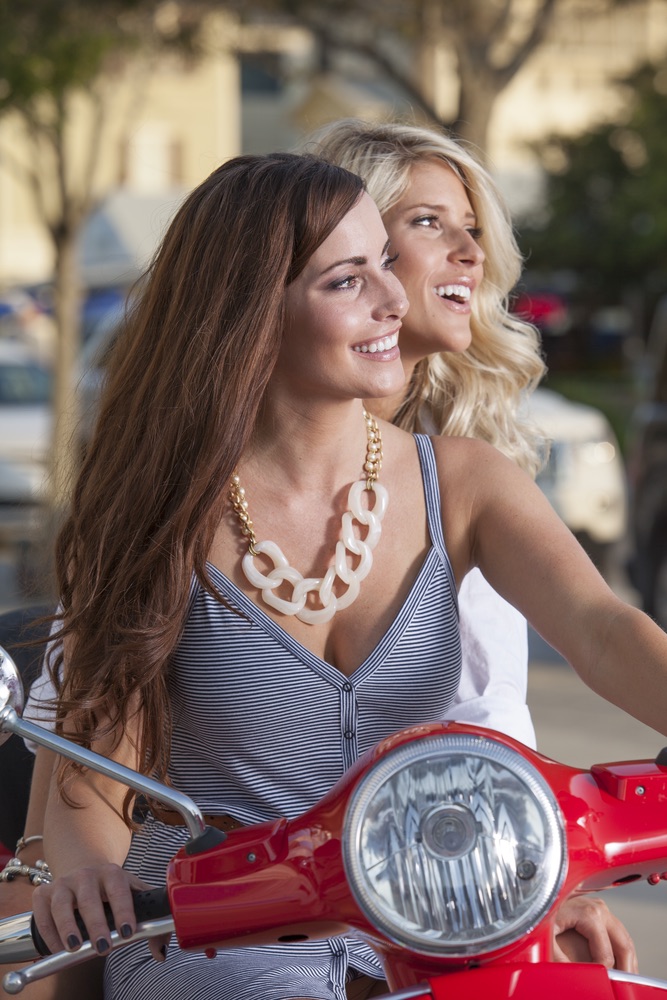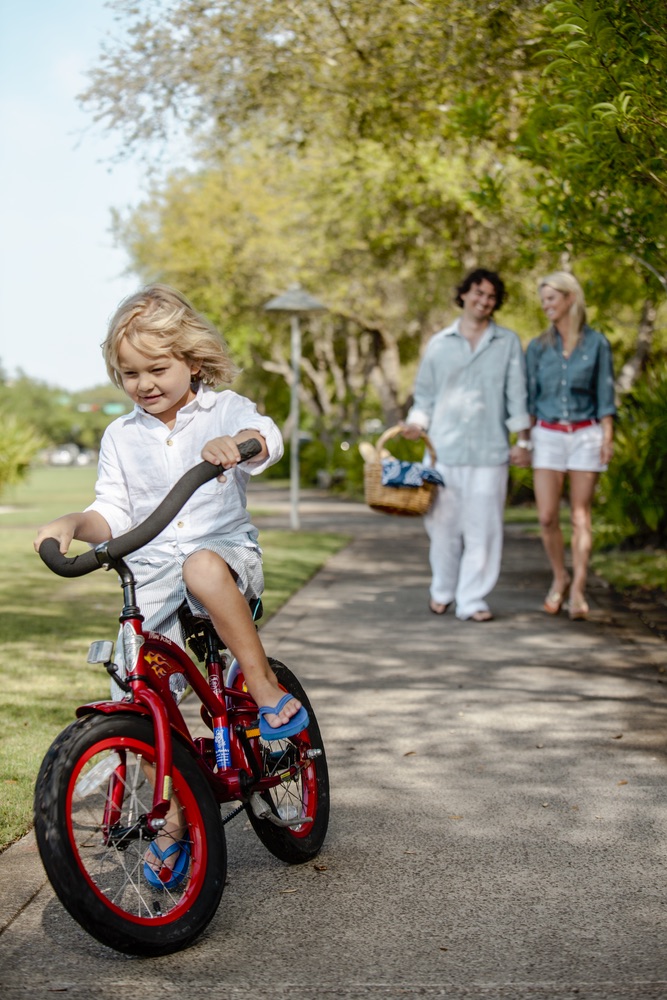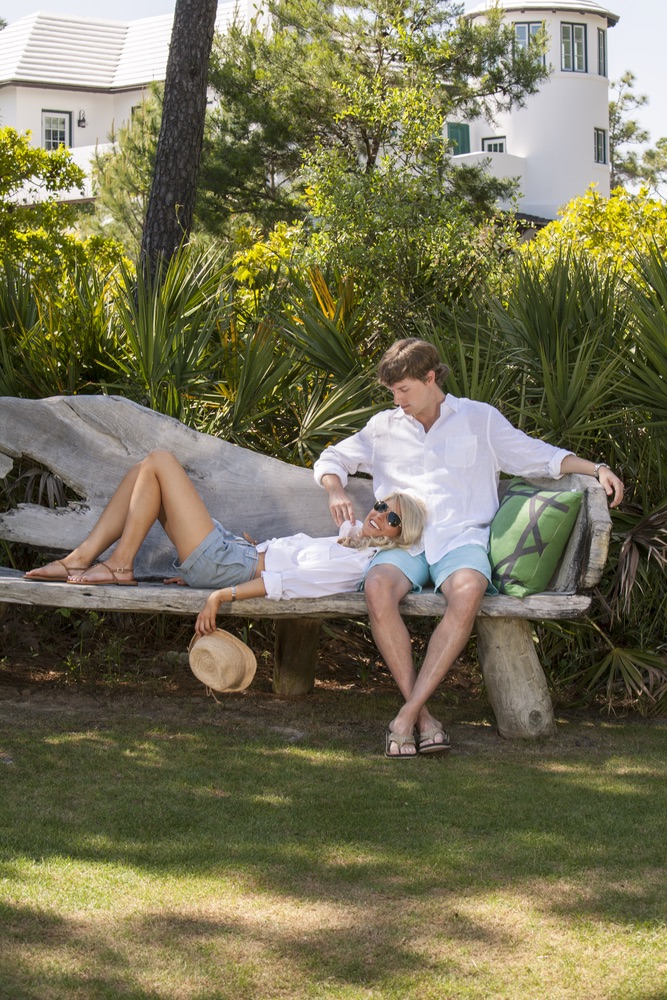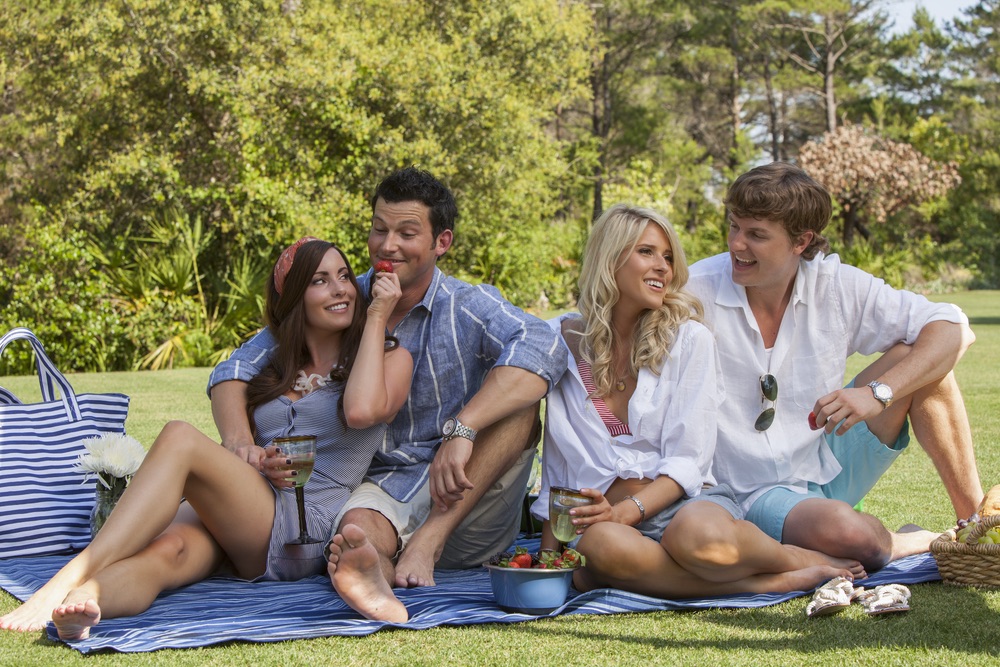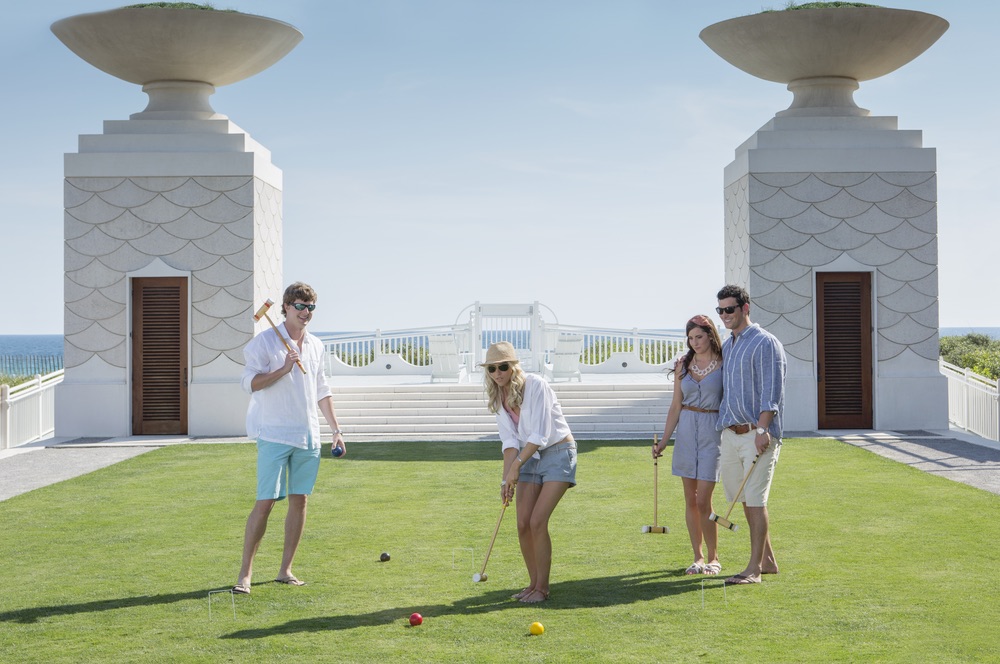 Re-invented Classic American Style
Whether by way of linen shirts and striped sundresses worn casually over bathing suits, or American flags and white clapboard beachfront homes in any given neighborhood, our whole way of life is infused with preppy details. Classic attire is just a part of it, and this time children and adults alike are donning the look with a new twist—colorful fedoras and updated accessories give the classic look a little splash of reinvention.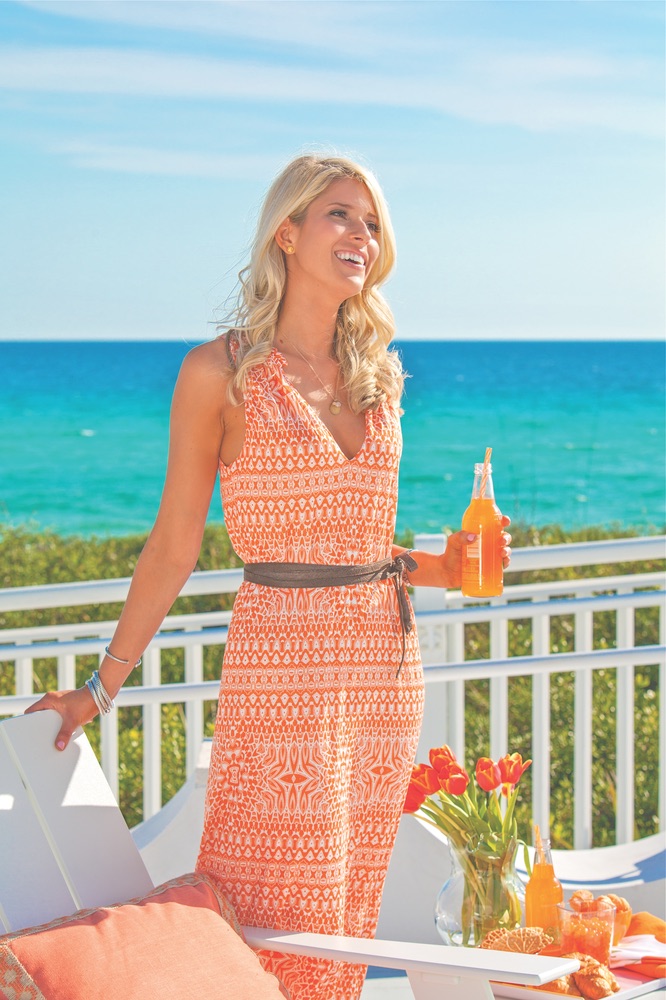 The All - American Summer - VIE Brings Preppy Back! from VIEzine on Vimeo.
Long Lazy Days of Summer
For "The All-American Summer" issue of VIE, what better way to celebrate this reinvented classic American style than against the backdrop of our classic 30A home? Depicting the long, lazy days of summer in a unique 30A way, models are dressed in pieces from Seaside Classic and Perspicasity and riding Vespas through Seaside, lounging on the shaded porch of Seaside Avenue Bed and Breakfast, picnicking in Rosemary Beach, and playing croquet in Alys Beach. This is preppy—redefined!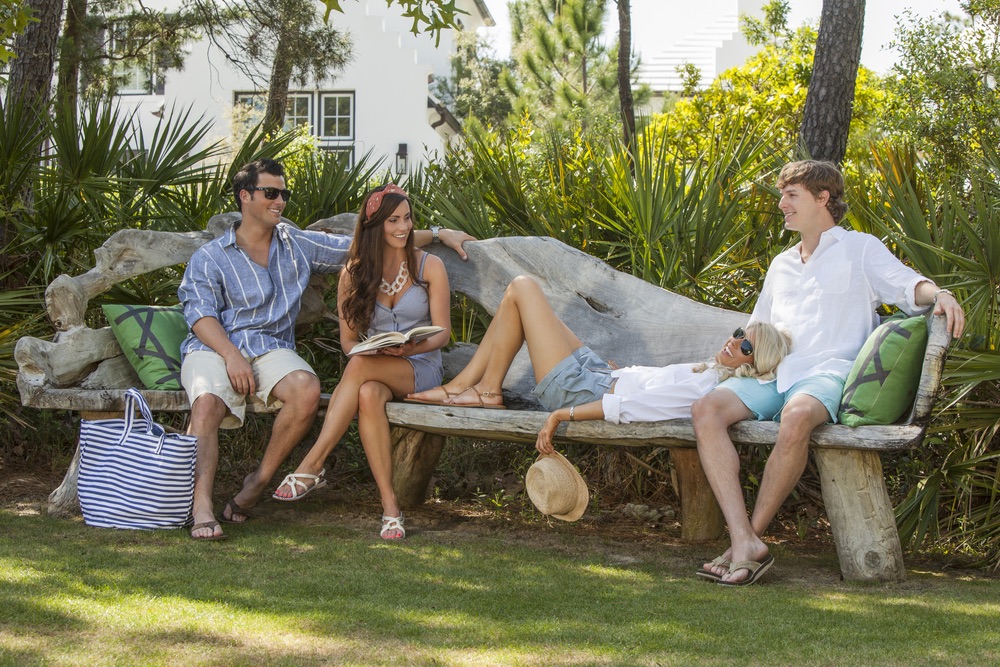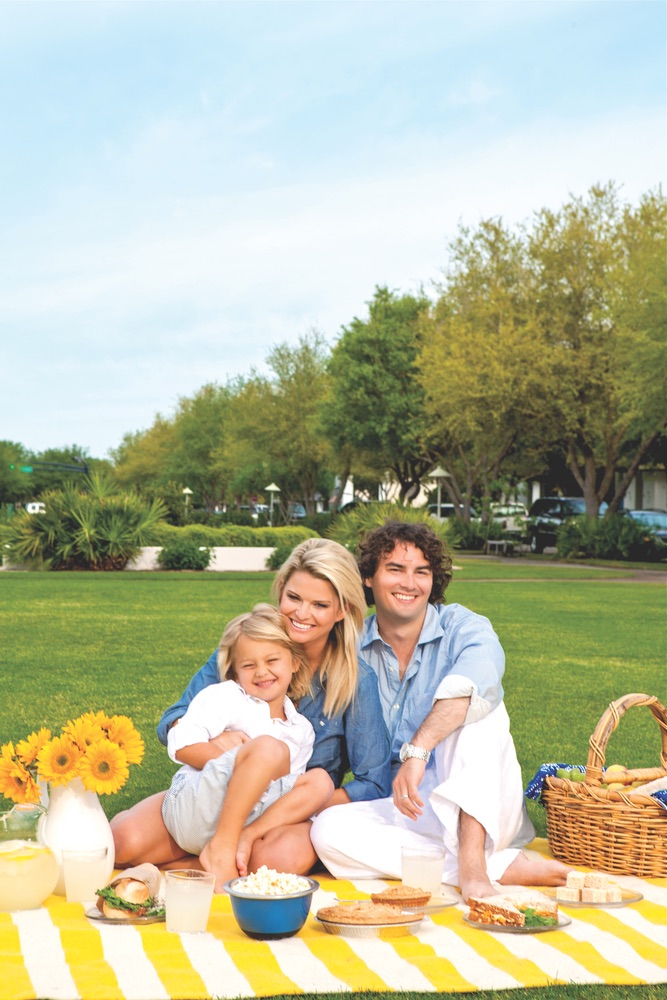 — V —
---
Creative Team: Lisa Burwell, Ainsley Rogers, Tracey Thomas
Makeup by Natasha Vaughan
Alys Beach and Rosemary Beach set styling by Paige Schnell and Bess Marshall of Tracery Interiors
Wardrobe and styling by Erica Gibson-Pierce of Seaside Classic and Perspicasity of Seaside
Special thanks to Alys Beach, Rosemary Beach, Seaside, and Seaside Avenue Bed and Breakfast for allowing VIE to shoot at these perfect locations. 
ARTICLE CATEGORIES