Submitted by Fresh Creative | communications + design
Mark and Susan Tanney set out to find the perfect family neighborhood in which to raise their daughter Savannah. They found that many of the traditionally planned neighborhoods, while nice, didn't fit the bill. Their only solution was to create their own. Armed with a deep passion for their vision and a 72-acre parcel in Panama City Beach, they began work toward what would become Tapestry Park.
From the beginning, the Tanneys began constructing the foundation of the Tapestry Park brand. They focused on the attributes that they felt were missing from other new urban communities along the Emerald Coast. The Tanneys' neighborhood would be full of open green spaces, tree-lined streets, and close-set homes to encourage neighborhood friendliness, as well as diverse architecture and a broad cross-section of family types. Much like a fine tapestry, it would weave these different threads into a beautiful piece of art—a wonderful place to live.
Mark and Susan understood that proper marketing and branding was needed to ensure the success of their venture. After attempting to manage these details on their own, they sought the help of Fresh Creative | communications + design, a local firm that specializes in marketing real estate and hospitality developments. 
During the launch of our 15-acre Town Center, we realized the need for strategic marketing support. The Town Center is the capstone of community activity and we knew it had to be a cohesive part of the brand.
"Just as a tapestry is more than simply fabric, a brand is more than just a logo or letterhead," said Samantha Berens, Marketing Director at Fresh Creative. "Executed correctly, a brand will transcend all emotional and physical layers of a product to create a lasting impression with the consumer."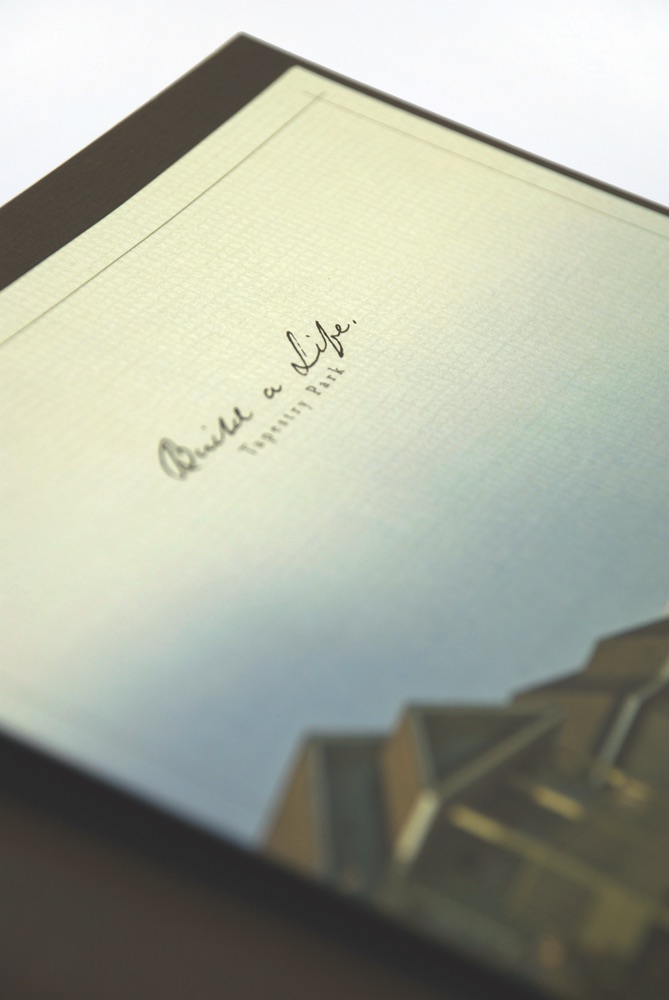 Fresh Creative first set out to identify the unique attributes that would make Tapestry Park stand out from the rest. Diverse architecture, unlike many cookie-cutter style developments and a wide array of home types, helped differentiate the property from competition. After determining key attributes, the visual elements for Tapestry Park began to come together. Woven patterns and hues of burgundy, navy, olive, and gold on a warm white background—inspired by the hallmark textures and colors of traditional tapestries—were selected to form the beginning of the brand palette. Classic and refined typestyles were inspired by the decorative street signs and gas lamps found throughout the property. Combined, these elements help convey the established feel that a traditional neighborhood can provide.
Classic and refined typestyles were inspired by the decorative street signs and gas lamps found throughout the property.
A unique tabbed letterhead system was developed that features perforated tabs to differentiate each of the separate real estate components of Tapestry Park. In addition, a series of color-coded business cards help differentiate the members of the real estate sales team. "The letterhead system is something we've never seen before," said Mark Tanney. "It proves that creative thinking is sometimes more valuable than a high-dollar solution."
Following the creation of the unique stationery suite, a compelling advertising campaign was developed. Each ad ties back to the tone of the brand palette, featuring the textures and colors of Tapestry Park. The ads were positioned in strategically chosen regional markets and locally to introduce consumers to the property. Finally, a sales kit of materials was created to deepen the brand experience for consumers. 
"We needed pieces that told the story of Tapestry Park. Pieces that would convey the essence and vibrancy of life here," said David Clement, sales broker with Tapestry Park Realty. "The materials we have now help visually complete the circle for consumers. It's hard to capture something so intangible as a lifestyle or feeling, but that's what we're selling; not just a house or land."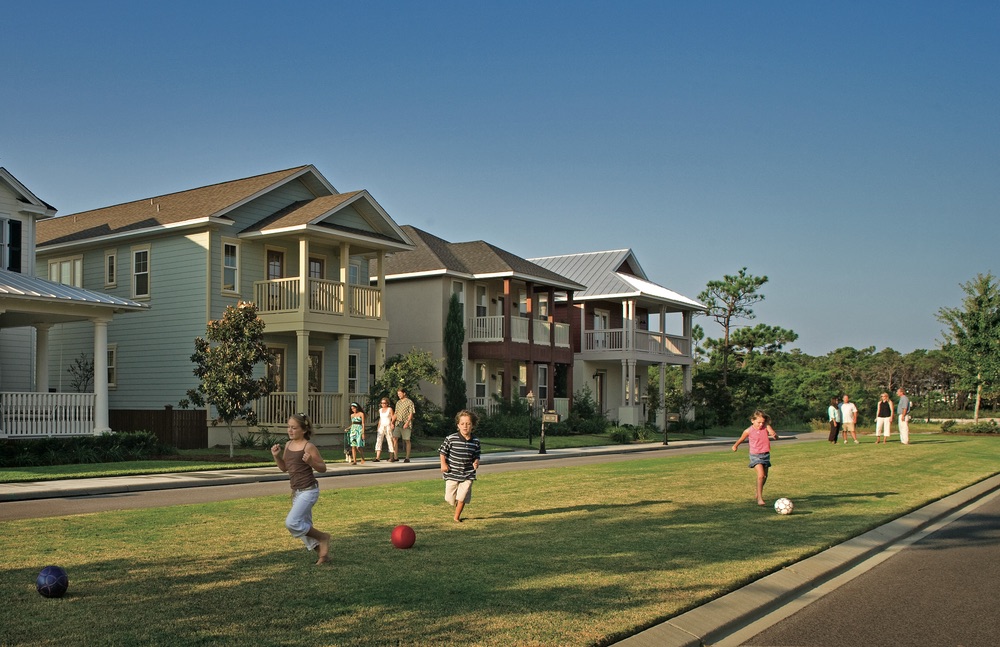 "Tapestry Park did two major things right," said Samantha Berens. "They recognized the importance of branding and the role it should play, and then they understood when it was time to seek the advice of a marketing firm."
Branding is the art of creating perception; and as we all know, good or bad, perception is reality.
For more information on Tapestry Park, please call 850.234.3339 or visit www.tapestrypark.com. 
— V —
ARTICLE CATEGORIES