Planting the Seeds for a New Way of Life
By Susan Benton | Photos by Beall + Thomas Photography
Blackberry Farm is often described as "Easy to get to. Hard to leave." It is located in the heart of the Great Smoky Mountains of East Tennessee and offers some of the world's finest wines and cuisine and superb opportunities for fly-fishing, horseback riding, hiking, clay shooting, cycling, and more. This once-small farm home is now a sixty-eight-room property managed by Relais & Châteaux with a new spa and a series of annual culinary, enrichment, wellness, and adventure events. This spring, the farm announced it will add a nine-thousand-square-foot grand barn building for hosting even more events.
Blackberry Farm's growth is quite astounding. The idea for the resort sprang from the imagination of proprietor Sam Beall (pronounced "Bell"), a young entrepreneur who began life in a small town in the foothills of the Smokies. Beall generated a self-sustaining business on the property that his parents began, with the singular mission of making it a destination for food, wine, and outdoor enthusiasts, all within the confines of the safe haven he had known from childhood. Blackberry Farm has now become an international brand.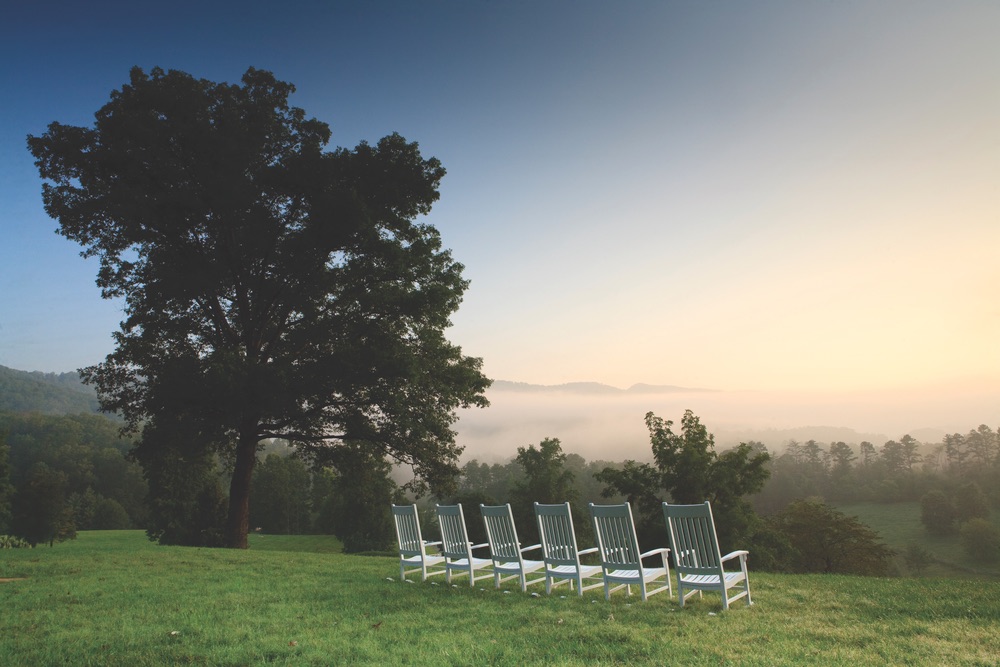 Early one misty morning in 2000, in those same foothills, I stumbled upon Blackberry Farm while my husband was attending Steve Kaufman's Flatpicking Camp in nearby Maryville, Tennessee. The camp was an enjoyable break from his usual work, allowing him time to brush up on his guitar skills while meeting like-minded artists. On this particular visit, I had our two young children to entertain, so I thought exploring the back roads leading to the Great Smoky Mountains National Park would be an exciting idea—I was right.
When we entered the community of Walland and turned onto West Millers Cove Road, a winding, paved path where each mile seemed more tranquil than the last, I began to follow a long white picket fence guiding me to a secret hideaway—or so I thought. I entered the Blackberry Farm property to get some information and, car still idling, was immediately greeted with warm hospitality and invited to come inside with the children. We were directed into the main check-in area, which also housed a small gift shop showcasing local wares, high-end clothing, and a number of products made on-site. We spent some time looking around. I felt as if I had discovered a rare gem in the wilderness, so new to a gal from the beaches of South Walton, Florida, who had never visited East Tennessee.
Departing the property with information in hand, I knew I would soon return to what was already a foodie's dream, with Chef John Fleer at the helm. Within the year, I was back at the farm with my husband, walking among stalks of corn and rows of produce with master gardener John Coykendall and learning about his heirloom seed collection, some of which he gave to me to take home and which, carefully tended, are still sprouting in my garden today.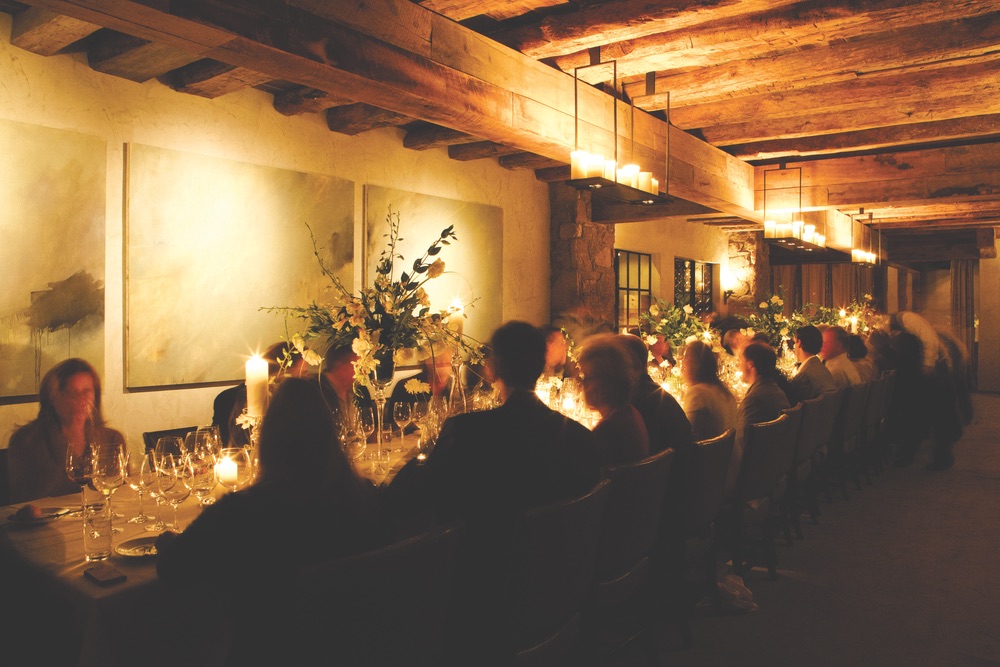 My husband and I had worked up an appetite—a good thing to do when visiting Blackberry Farm, as meals are inclusive—and we headed to the main house dining room. Our corner seat for brunch overlooked the pastoral setting, which can only be described as heaven on earth. Sam Beall approached us and asked if he could take a seat. We had heard that he was well liked in the hospitality industry and the reason became evident—he was a true Southern gentleman. He spoke to us as if we were visiting family members whom he had not seen in a while. Our conversation extended to his enjoyment of the beaches of South Walton, particularly Seaside, and we discussed how enamored we had become of the peaceful side of the Smokies.
With a twinkle in his eye and passion in his voice, Sam spoke of the renovations and plans he had for the farm, as well as for land expansion. Sam's mother, Kreis Beall, was just twenty-three years old and had one child with another on the way in 1976 when she and her husband, Sandy (founder of Ruby Tuesday Inc.), were captivated by Blackberry Farm and purchased it for their family home. Wanting to entertain friends and family, they opened the scenic mountain property to the public as a nine-bedroom country inn.
This was the magical place where Sam and his wife, Mary Celeste, also planned for their own family to flourish.
Sam attended the University of Tennessee and the California Culinary Academy, an affiliate of Le Cordon Bleu, in San Francisco, and later worked under the tutelage of Thomas Keller at the French Laundry in Yountville, California; with Sue Conley and Peggy Smith at Cowgirl Creamery in San Francisco; and at the Ritz-Carlton. Bitten by the wine bug and loving the sustainable food scene, Sam was motivated to bring those experiences to his guests at Blackberry Farm.
He made good on his plans for transformations once he returned home to Walland, and with Mary Celeste by his side added the Barn, a fine-dining restaurant where on-site agriculture drives the seasonal menu, and the Wellhouse, a spa and health center where South Walton's own Jennifer Kuntz of Raw & Juicy has already taught a vegan and raw food class. Meanwhile, Seaside's pearl girl, Wendy Mignot, has her precious jewelry on display in one of the farm's several gift shops. Within the main house, the Dogwood dining room has become a more casual restaurant for families to enjoy breakfast, lunch, and dinner. Sam, along with Andy Chabot (whom I met on another visit in 2003), created an ambitious wine program with a massive cellar for its collection. In less than six years, Blackberry's wine cellar grew from 17,000 bottles to 166,000. Plan to bring your reading glasses to peruse their extensive wine menu while savoring food pairings from Cassidee Dabney, a ten-year Blackberry veteran, who recently replaced Joseph Lenn (2013 James Beard Award for Best Chef: Southeast) as the executive chef.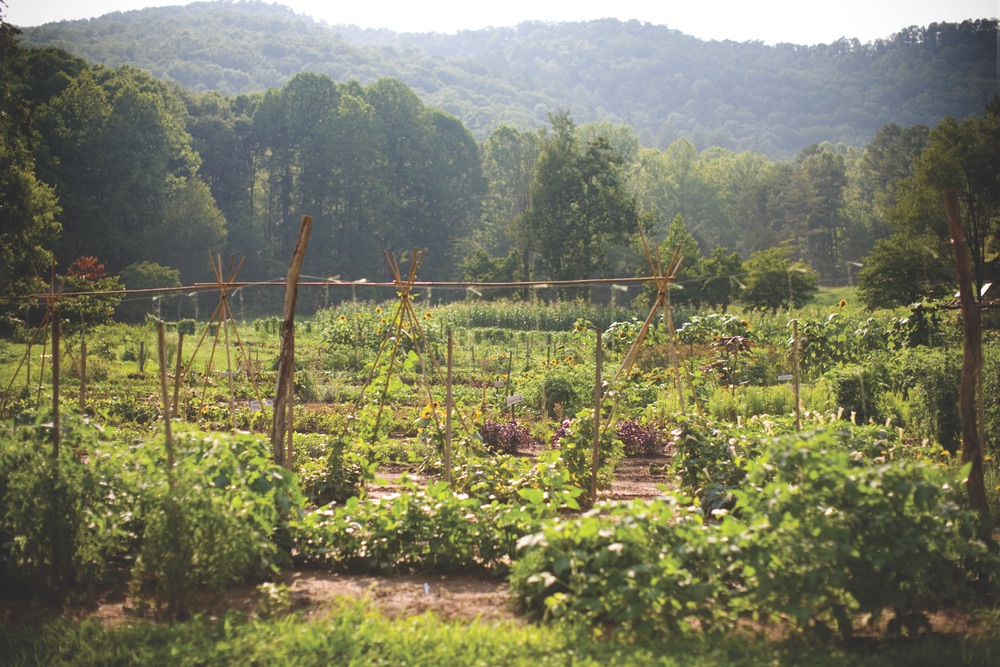 It has been a pleasure to watch Blackberry blossom and its team evolve, many having moved on to other very successful restaurant and business ventures. Over time my husband and I have also taken part in a few of the farm's creative food events, one of the first being Chef Fleer's on-site introduction of Allan Benton—although we had already met him by way of his business, Benton's Smoky Mountain Country Hams in Madisonville, Tennessee (we saw his road signage and had to stop, since we share the same last name). A humble man whose eyes welled up while speaking of the ham-and-bacon business that his grandparents had started (he took over in 1973), he was in disbelief that a group of us were there to learn more about him and taste his wonderful products. (During this event, we also had the opportunity to drink Australian wines with winemaker Dan Philips.) This was, of course, before Benton graced the pages and covers of every food magazine in the country and his products landed on menus from New York to Los Angeles.
It has been an honor to take part in events held in Kreis Beall's former home and gourmet kitchen and be but a minute part of Sam's vision come to life. I know that many guests, chefs, winemakers, artisans, musicians, and friends of the Beall family feel the same.
Sadly, on the morning of February 26, 2016, crushing and tragic news broke on social media. Sam Beall died in a skiing accident in Colorado at the age of thirty-nine, leaving behind his wife and five children.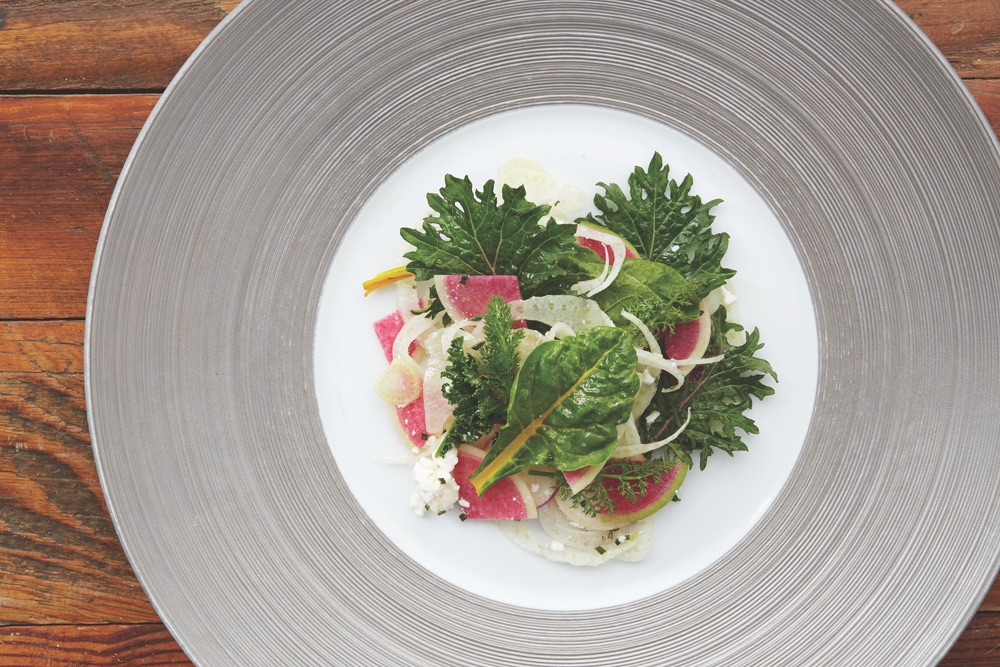 Two weeks after the untimely passing of her husband, Mary Celeste assumed the role of president and proprietor of the farm. The Beall family, as well as Blackberry Farm executives, emphasized the significant role Mary Celeste has already played in the destination's growth and success. "Mary Celeste has directed retail operations on property, led key design projects, hosted wellness and arts events, and was an integral leader in the development of the Wellhouse, all while raising a beautiful family," said Kreis and Sandy. "She's just always been a contributor and a true partner to Sam, which makes her the obvious choice as Blackberry Farm's next proprietor."
"Sam and I—and of course the entire Beall family—share such a deep love for this special place, and for the future that our children and grandchildren will create here," said Mary Celeste about the announcement. "This new role is the most authentic way I can imagine to honor Sam's legacy, fulfill our shared vision, and demonstrate our commitment to our guests, team, partners, and the local community."
Blackberry Farm is celebrating forty years under the Beall family's care this year, and it has been shaped into one of the most awarded and well-regarded destinations in North America. The property and the talented team who run it have received the hospitality industry's highest honors: consecutive James Beard Awards for Best Chef: Southeast, Outstanding Wine Program, and Outstanding Service.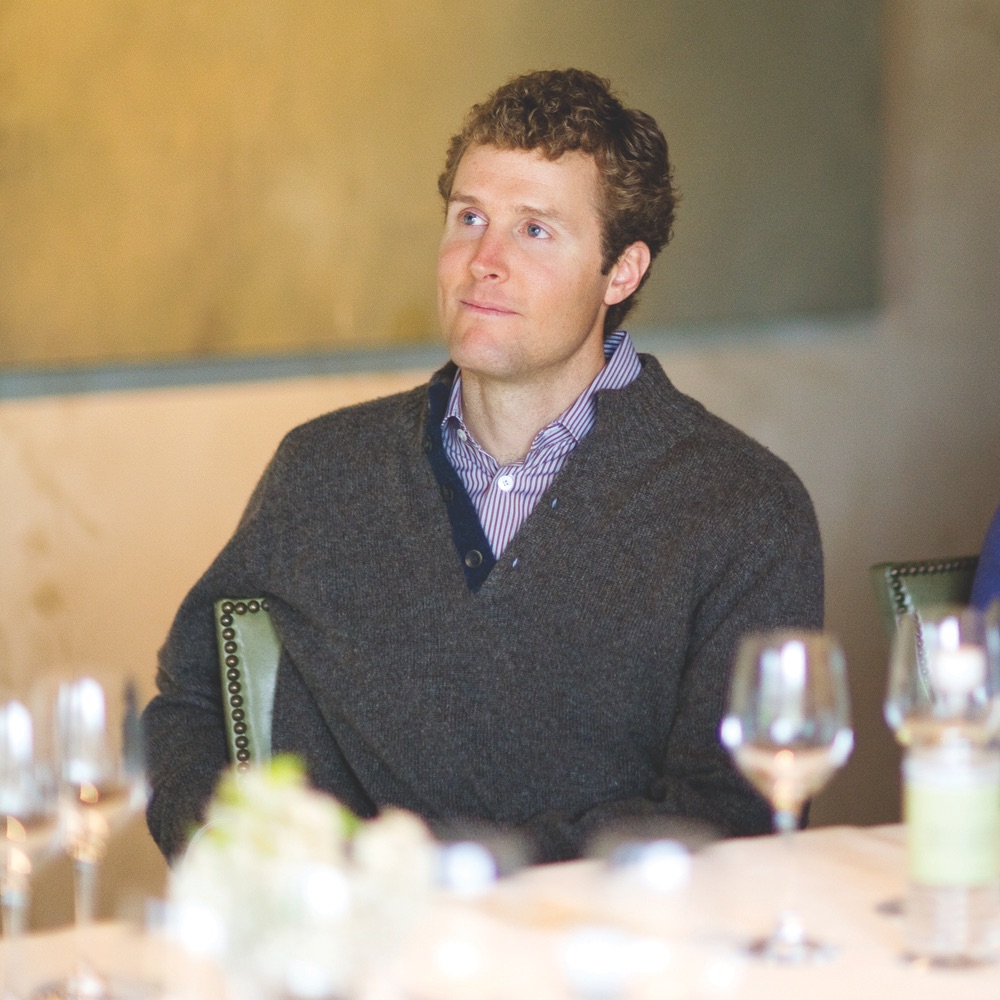 Our most recent visit to the farm was in March, and my husband and I spent the day muddying our boots hiking the familiar farm trails, playing with the Lagotto Romagnolo puppies (bred to sniff out truffles), relaxing in the upstairs Wellhouse overlooking the scenic landscape, and sipping cocktails in the main bar while nibbling on our favorite pimento cheese before dining at the Barn. We felt Sam's presence, along with the enthusiasm that the Blackberry Farm team has for the future. Sam's physical being might be gone, but his spirit fills the environment. There is no doubt that Blackberry Farm will continue to be a resounding success.
— V —
---
For more information on Blackberry Farm or to make reservations, call (800) 557-8864 or visit www.BlackberryFarm.com. Donations can be made to the Blackberry Farm Foundation in Sam's memory by visiting www.BlackberryFarm.com/foundation/give.
Susan Benton is a freelance writer and the owner of 30AEATS.com, where she shares her passion for food and travel and her commitment to promoting local farmers, fishermen, chefs, artisans, and restaurants in the South. Look for her cookbook release in 2016.
ARTICLE CATEGORIES