Serving Acceptance at Bitty & Beau's Coffee
By Megan Waldrep | 
Photography courtesy of Bitty & Beau's
How would it be if we met our neighbors with the same spirit of curiosity we have when traveling abroad? What if we were willing to learn what others think and feel without judgment or fear? Visiting Bitty & Beau's Coffee isn't a trip to Europe, yet the experience will leave you with a meaningful and lasting impression that no historical structure, cherished piece of art, or rare vintage wine can replicate. In a simple yet profound way, one cup of coffee at Bitty & Beau's can change your life for the good.
"Good Morning! Welcome to Bitty & Beau's!" a greeting that echoes many times in the two-story, black-and-white space of the Wilmington, North Carolina, location. That is, until the greeting appropriately changes at noon. What makes Bitty & Beau's Coffee unique is its employees—almost all hires are adults with intellectual and developmental disabilities (or IDD). By creating jobs for adults with IDD, Bitty & Beau's Coffee becomes a conduit for change not only for their hires, but also through challenging social norms of how we value, accept, and interact with other people.
Wife-and-husband team Amy and Ben Wright, both with backgrounds in show business, traded scripted film for an unscripted life when they moved to Wilmington, North Carolina, to start a family. Daughters Lillie and Emma Grace were born before welcoming their son Benjamin Jr. (Beau), and five years later, a baby girl named Jane (nicknamed Bitty); both Beau and Bitty were born with Down syndrome. Having two children with IDD thrust the Wrights into a world that many outsiders don't understand—and, until then, one the Wrights didn't understand either. What they learned was that less than 20 percent of adults with IDD have jobs, and the rest are left without many options.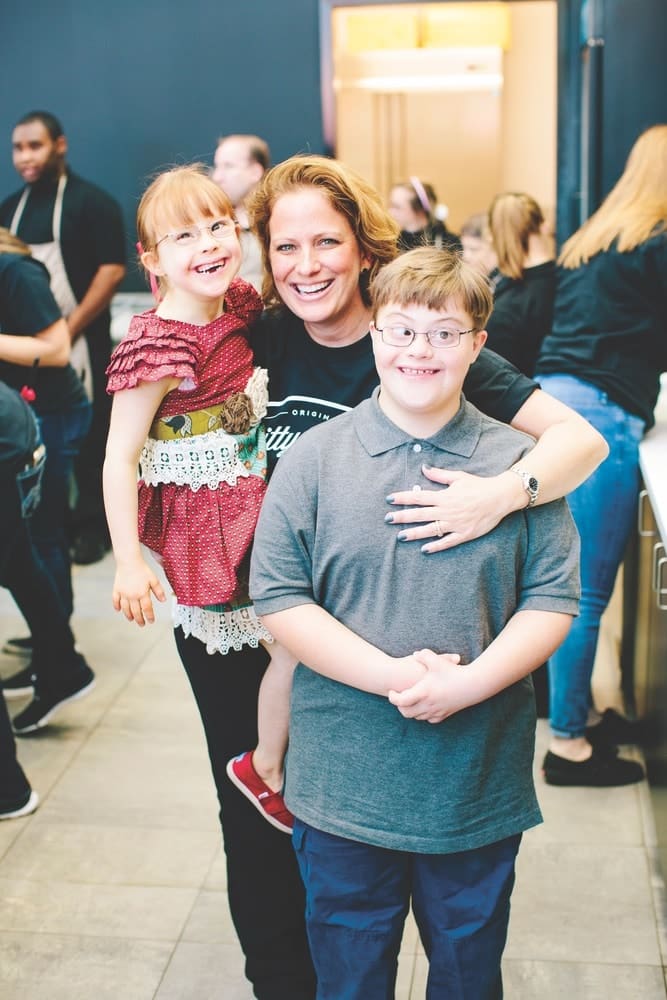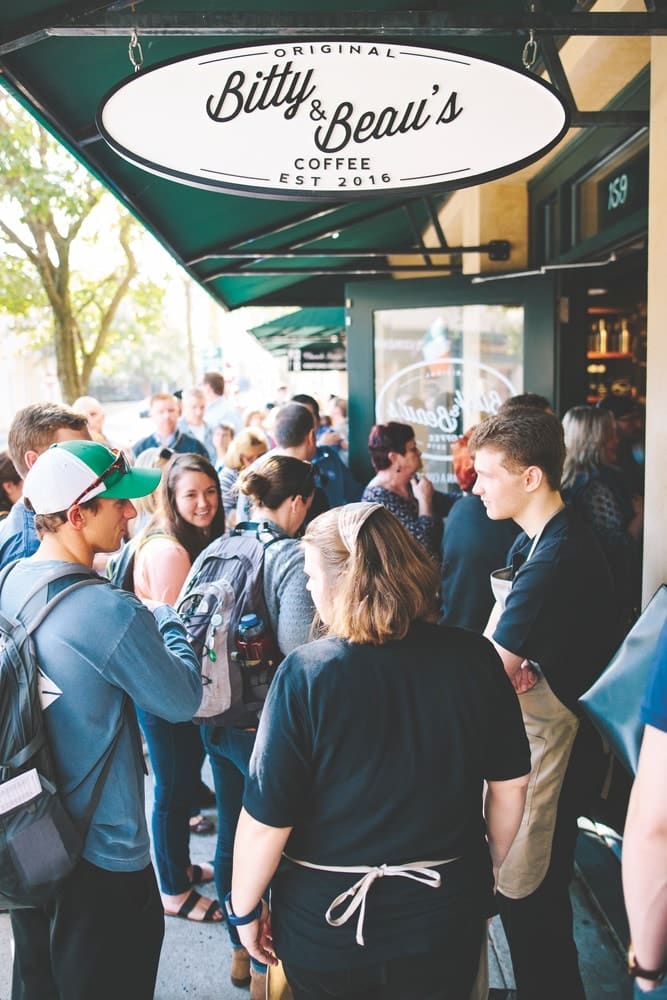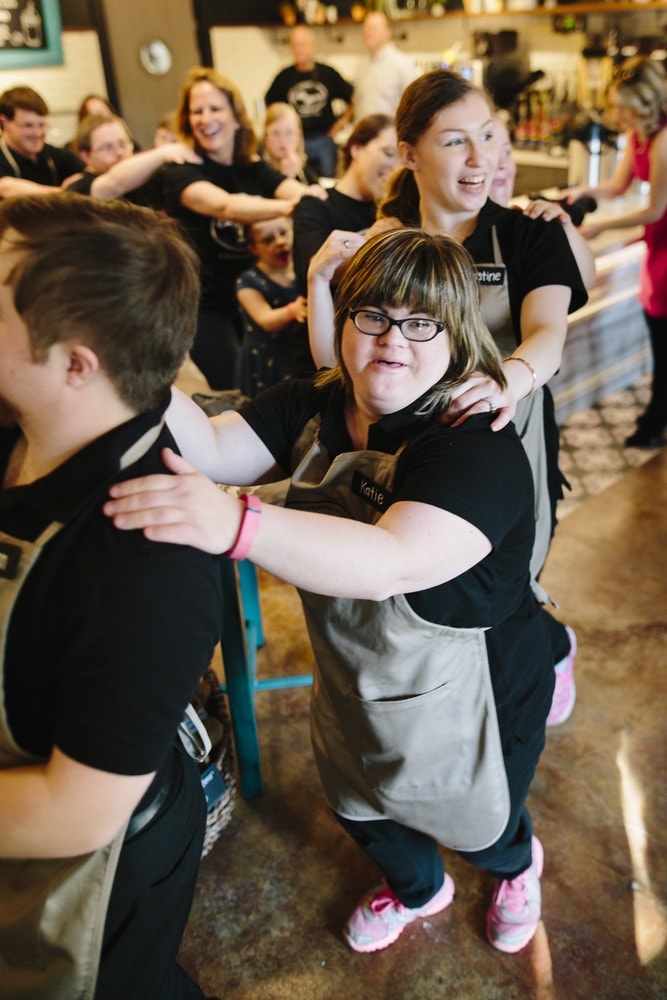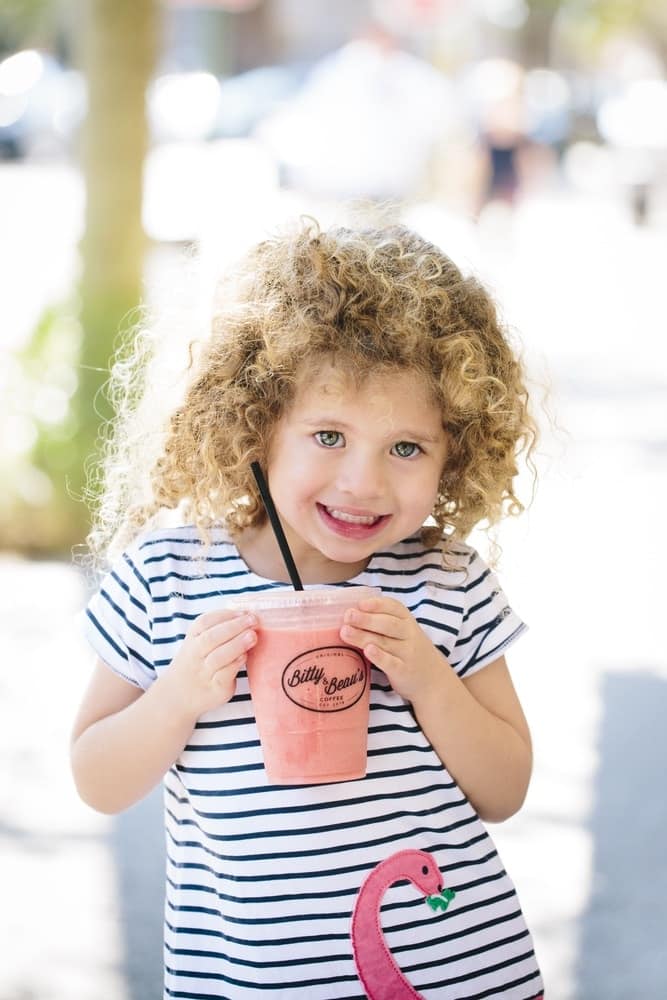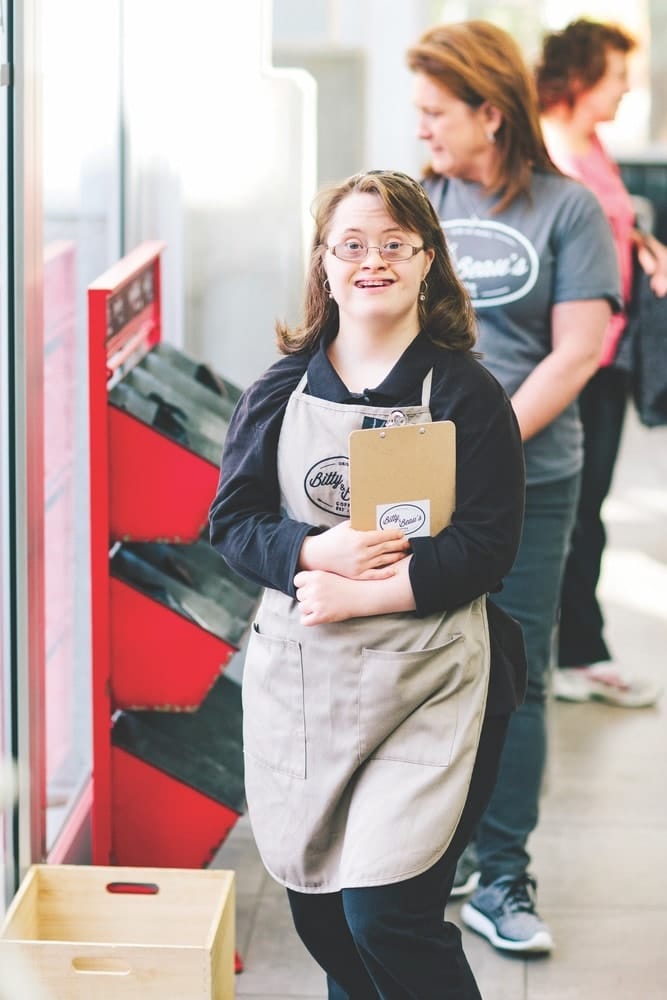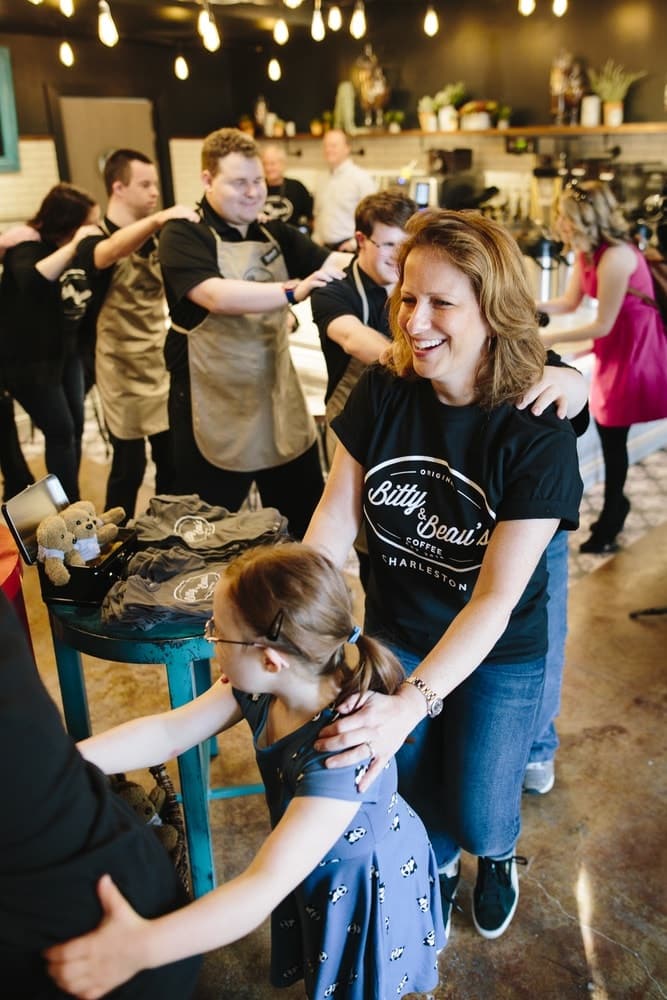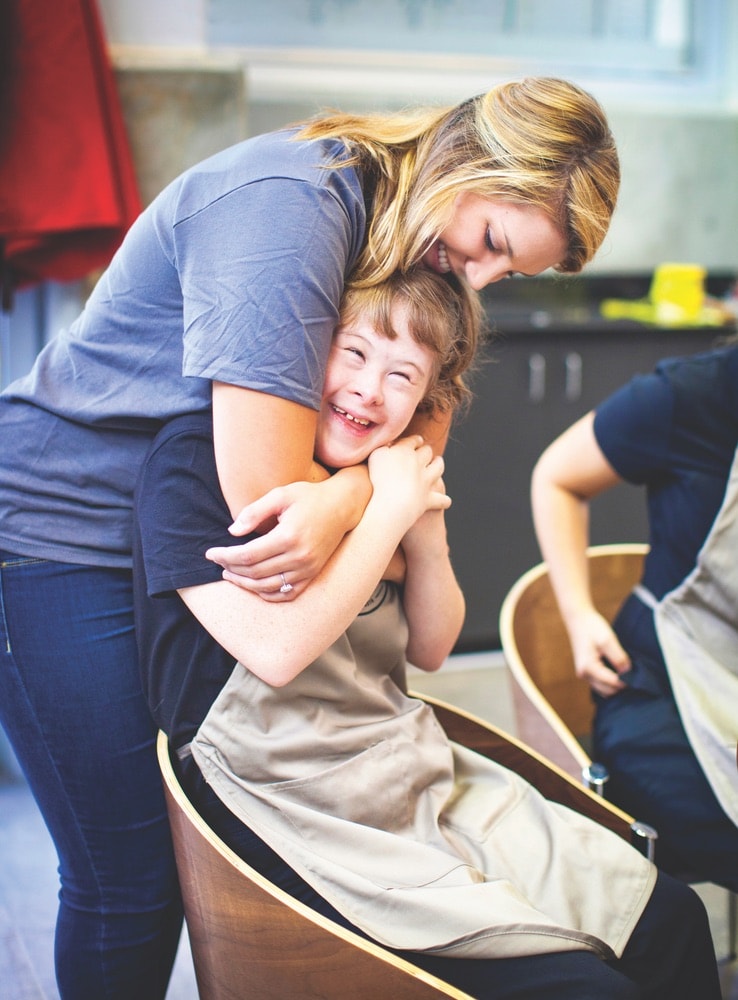 Wanting more for their children, the Wrights opened a five-hundred-square-foot coffee shop in 2016 and hired nineteen highly capable adults; they named the business Beau's Coffee. "We don't want people to come in and leave and go, 'Man, they totally figured it out—people with IDD can work in coffee shops,'" Ben Wright said in an interview with Fatherly.com. "What we want to show is that people with IDD can be interacted with and do a good job and be part of a viable business. And if you can get businesses to just begin to tuck in one or two people [with IDD], you start to have a substantive impact on the unemployment rate. You can change the culture."
With customer lines wrapping the building within the first six months of business, the Wrights searched for a new space and eventually found one through a few admiring neighbors: the family owners of a local Cadillac dealership, who were so moved by the Wrights' mission that they donated their former Hummer dealership building for the new Beau's Coffee shop. Five hundred square feet became five thousand, which now features a roasting room, a variety of tables and seating (including a community table), administrative offices, and a cozy library section with couches to enjoy an afternoon with friends.
Once our shop in Annapolis comes online, we'll have over one hundred employees with disabilities on staff. Remarkably, most of them have never had a paying job before.
But Beau had one final change to make the business complete: for his birthday, he requested that his sister's nickname be added to the company's title too.
Your vibe attracts your tribe, and their tribe quickly spread to Hollywood. For example, Bitty & Beau's Coffee is now the official coffee of the talk show Rachael Ray and has been nationally recognized on NBC's Today, Good Morning America, Harry, a syndicated talk show by Harry Connick Jr., and more. On top of that, just one year after opening the first shop, CNN honored owner Amy Wright with CNN's 2017 Hero of the Year Award. In Amy's acceptance speech, she explains her mission to change the way people value other people: "I am bringing this home to the forty employees who work at Bitty & Beau's because they are my heroes. And, most of all, to my two youngest children, Bitty and Beau, who are my inspirations, I want you to know, because I know you are watching, that I would not change you for the world, but I will change the world for you."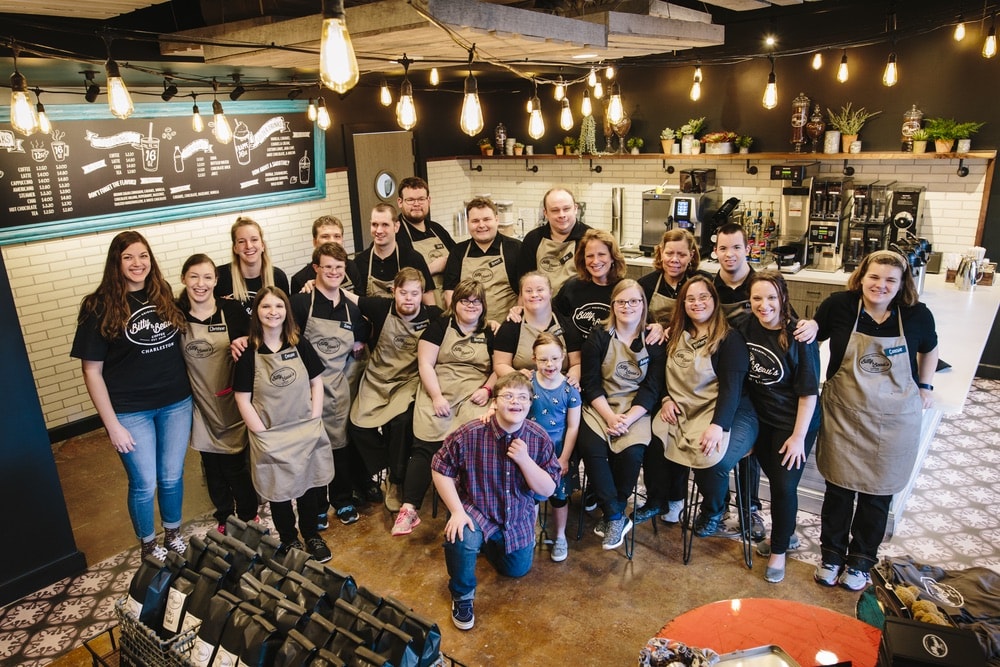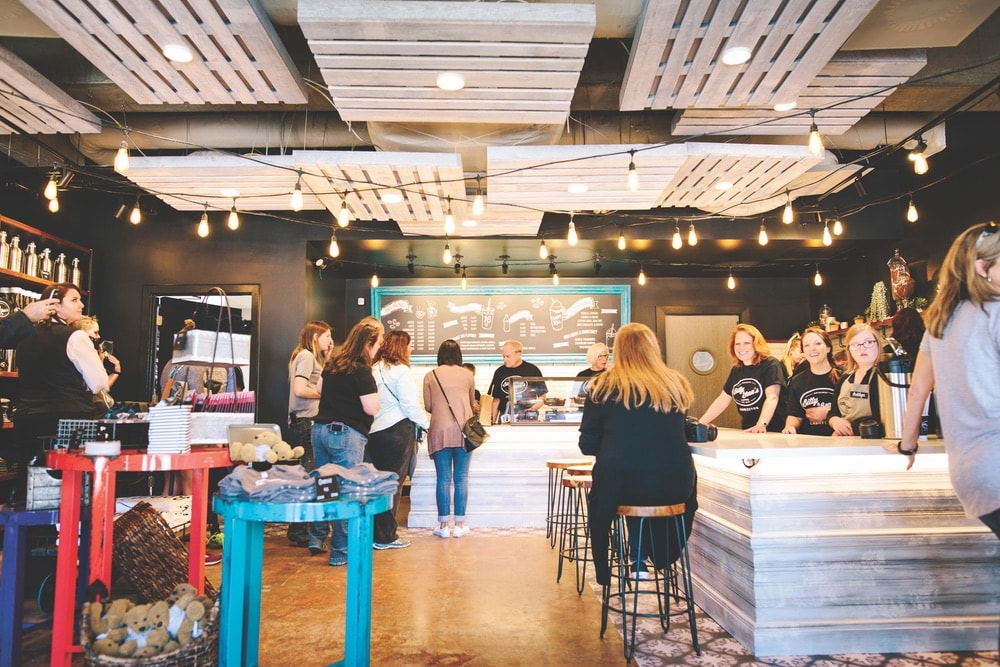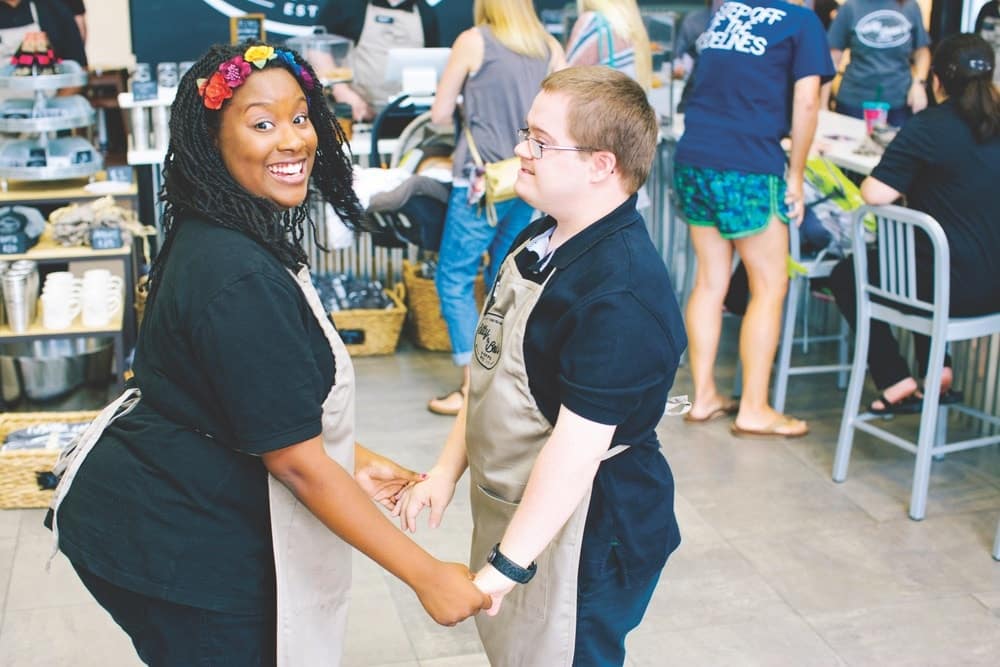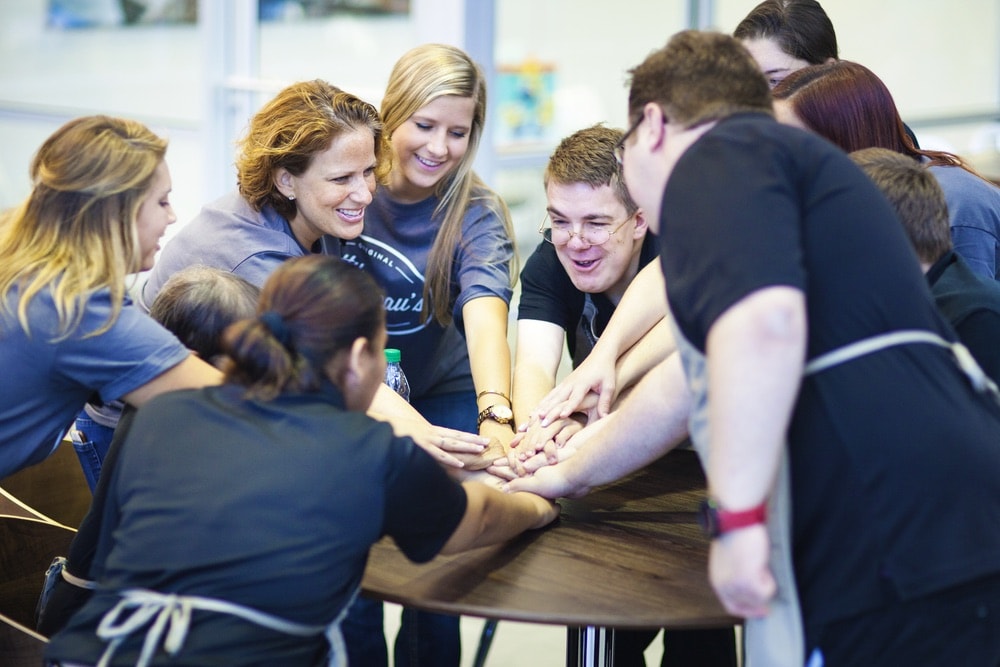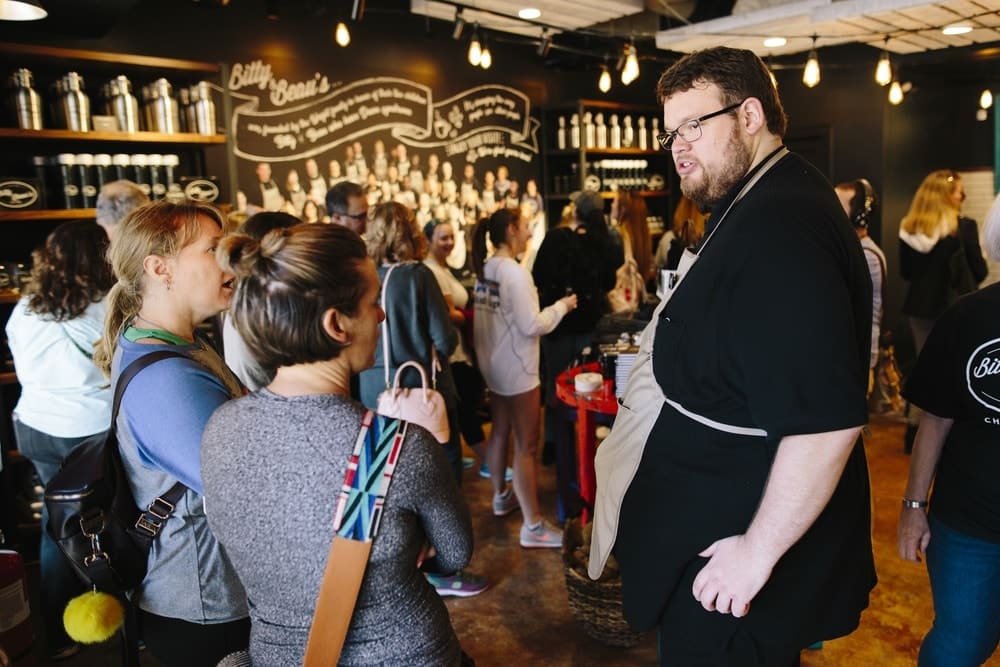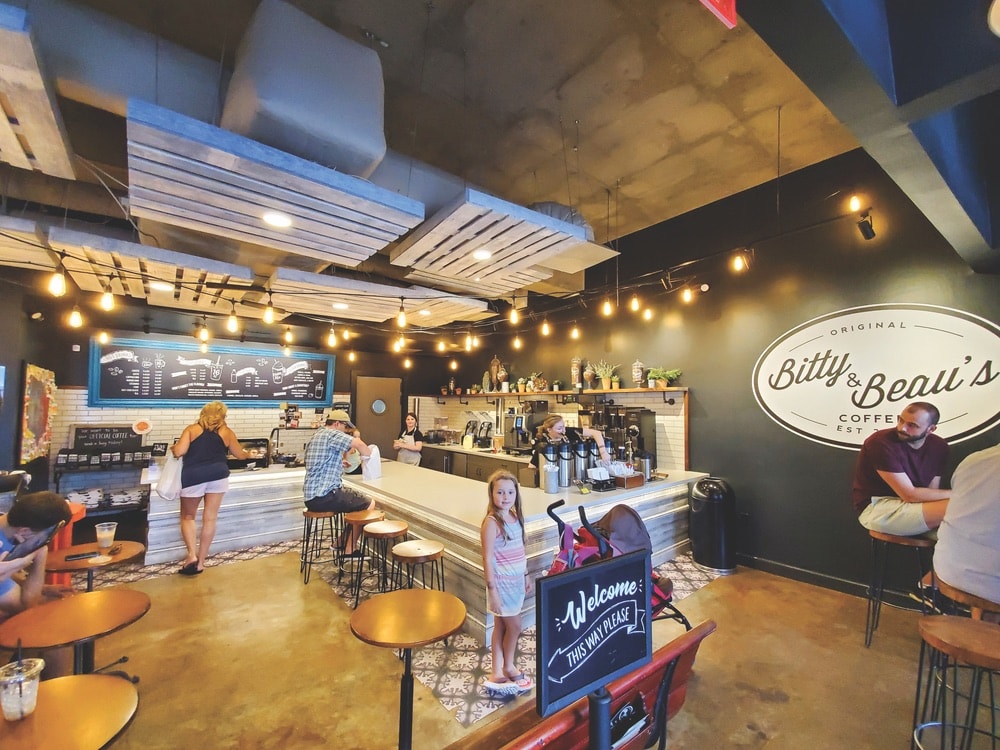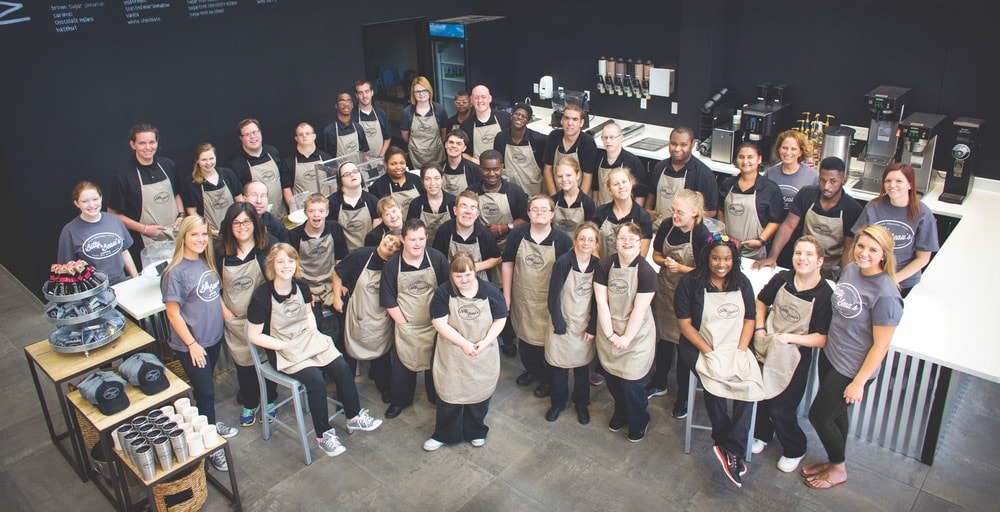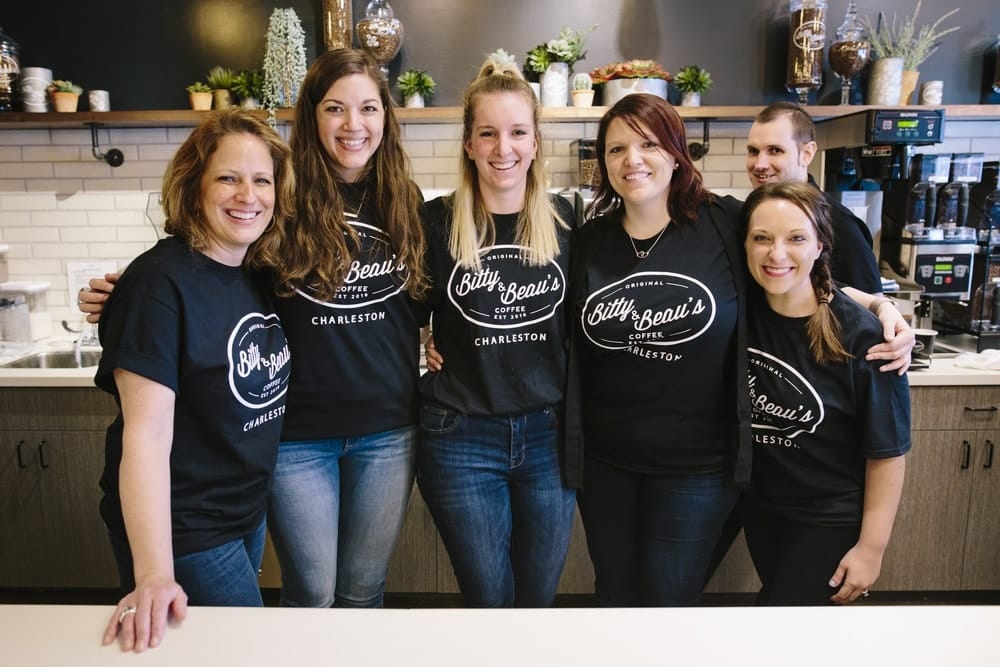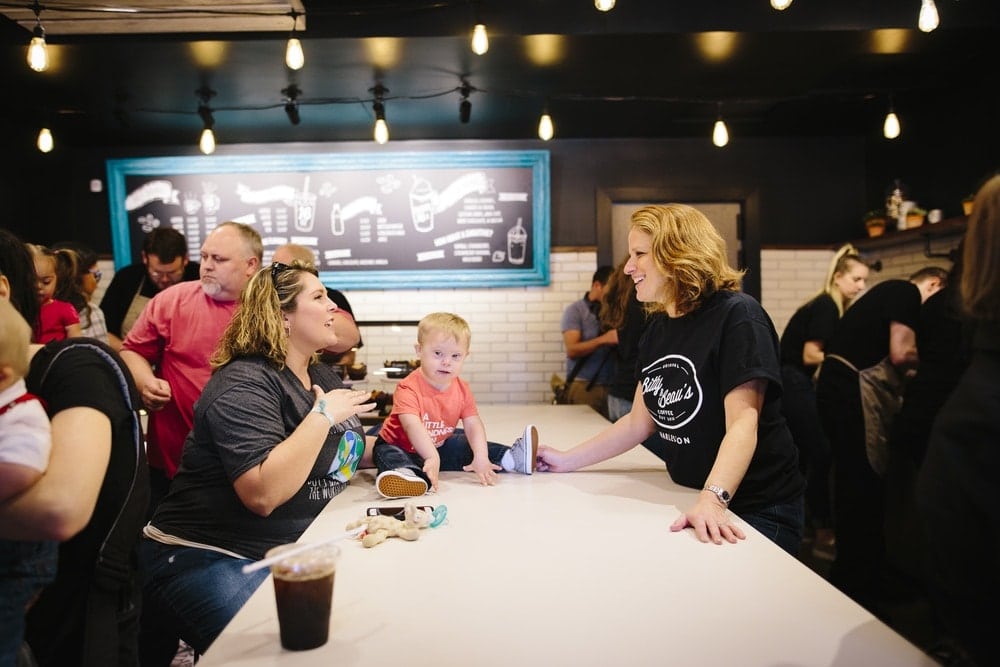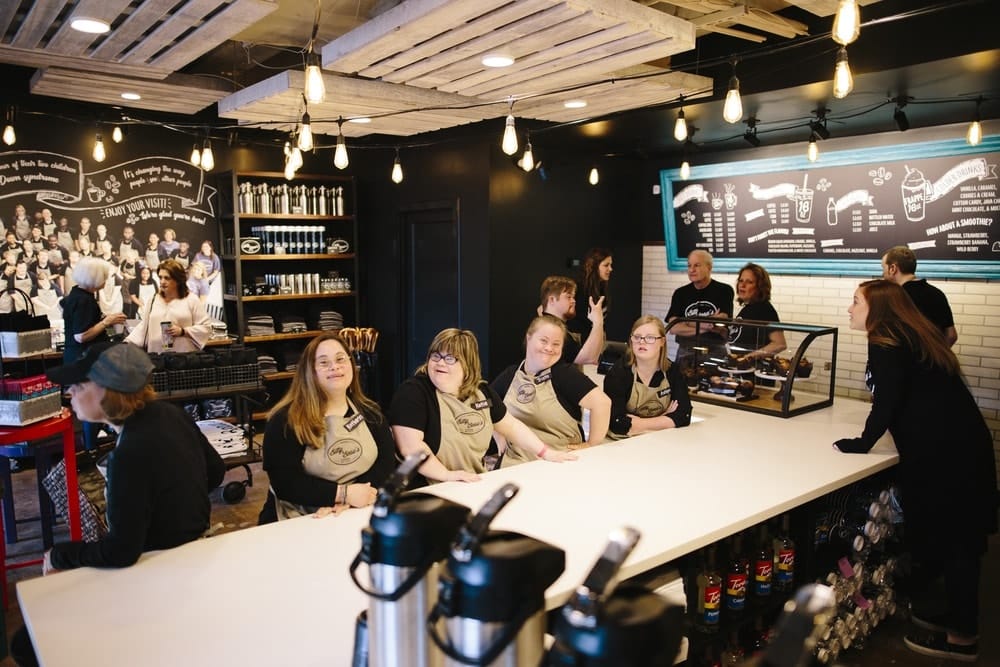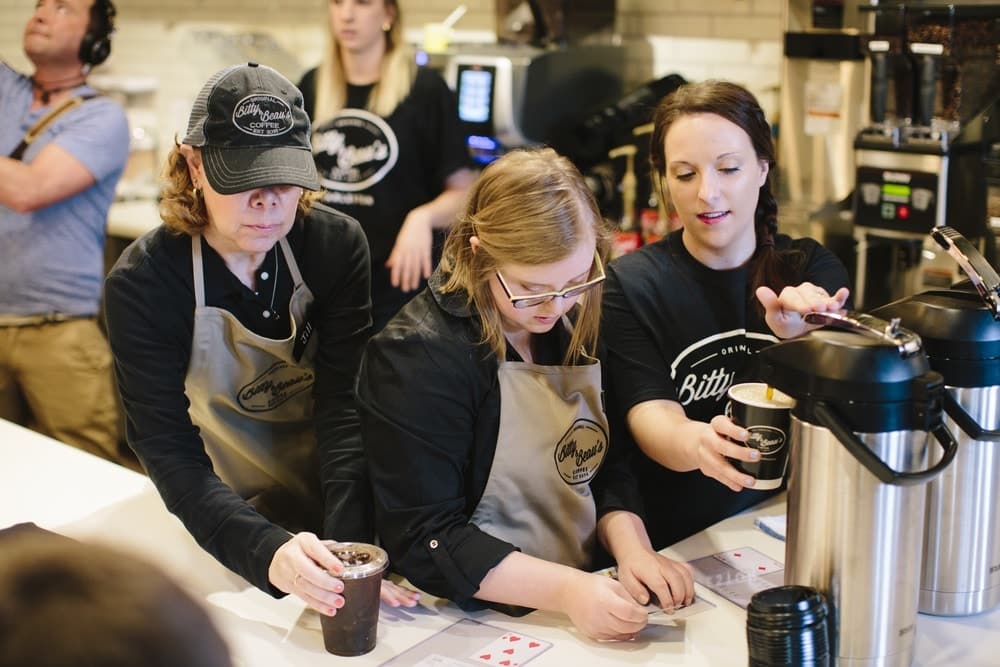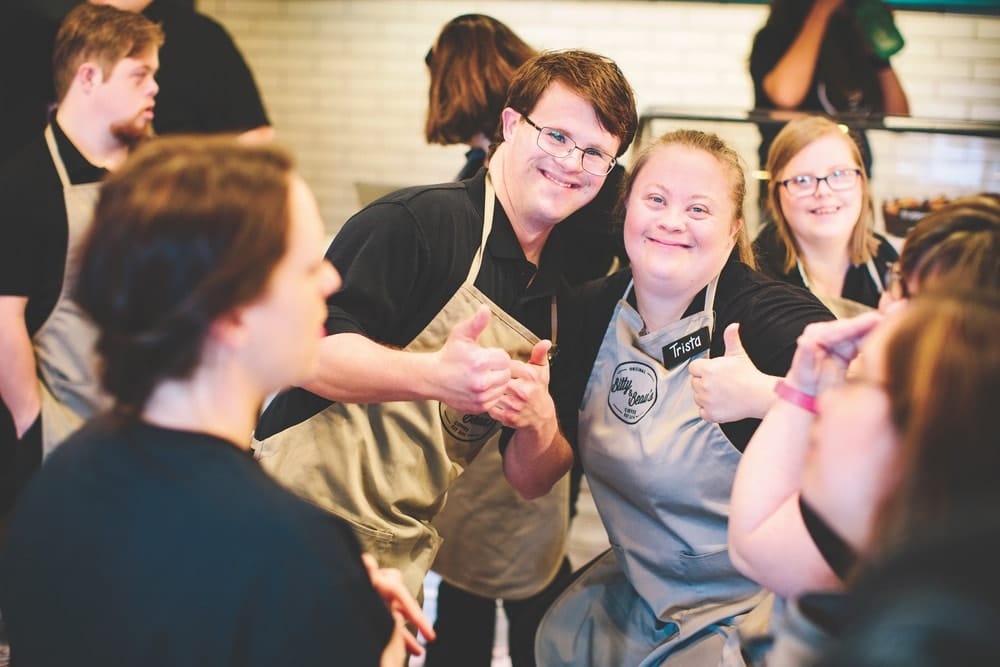 Since opening the first store in Wilmington, Bitty & Beau's Coffee has grown into three other locations: Charleston, South Carolina; Savannah, Georgia; and the newest, Annapolis, Maryland. "When we first opened, we had nineteen employees," Amy said. "Once our shop in Annapolis comes online, we'll have over one hundred employees with disabilities on staff. Remarkably, most of them have never had a paying job before."
If you know someone who would like to be a part of the Bitty & Beau's Coffee community, you're in luck. "We're always looking for great people to join our team. Anyone with a great attitude and willingness to learn new things is a perfect fit for us," Amy said. "We look at someone's skill set, figure out what they're good at, and plug them in! We believe everyone deserves a chance at meaningful employment." When asked why the Wrights chose Annapolis for the next location, Amy reflects with enthusiasm. "We've found great success in Wilmington, Charleston, and Savannah due to wonderful community support and high tourist traffic. We're hoping to capture both in Annapolis too," Amy said. "And we love the idea of expanding to the north and reaching more people with our mission!"
It's Tuesday, late morning, and people are still trickling into the Wilmington location. The vibe is joyful and uplifting, a reflection of those who work at the shop. As one customer pays for her coffee, the kind employee behind the counter strikes up a conversation. "Do you know Bethany Hamilton? The surfer with one arm?" he asks. "She wins lots of awards and surfs all the time, even with one arm!" He paused for a moment while counting change. "She can do a lot, and she's disabled too!" The customer smiled, looked up from her coffee, and said, "You're right. And so can you."
— V —
---
Visit BittyandBeausCoffee.com to learn more or to order your coffee!
Megan Waldrep is a freelance writer who recently traded life on a thirty-four-foot sailboat in Mexico for a vintage twenty-foot Airstream in Carpinteria, California. She also writes a relationship column under the pen name Elizabeth Rose. What does all this mean? Find out at MeganWaldrep.com.
ARTICLE CATEGORIES