By Sallie W. Boyles | Photography by Michael Saint James
Granting access from here to there, a bridge spanning water can seem rather stoic amid the comings and goings of travelers above and the moving currents below. It can appear as if it is alert, as if bracing for the next storm or flood of vehicles. Some would say that each bridge has a personality. Harboring a secretive past of romantic rendezvous and military maneuvers, an antique bridge that occupies an ancient crossing emanates a mystical aura, while the newest modern marvel perhaps exudes the energy of high-speed commerce. Bridges of all types have a way of garnering admiration for the architectural feats they exhibit as well as for the benefits and pleasures they provide. Enticing views compel more than a few to pause—or at least slow down—when traversing such distinctive monuments to civilization.
Spending over a year in Europe's City of Light to observe, experience, photograph, research, and write about the thirty-seven bridges that cross the Seine River in Paris, Michael Saint James demonstrates in his recently published book, Bridges of Paris, that each one is worth getting to know. By taking his visual tour of the bridges, augmented with satellite maps and engaging essays, followers (including those who know Paris well) gain extraordinary perspectives of the city's architecture, people, and culture, both past and present.
The oversized coffee-table book—measuring fourteen by nine and one-half inches and containing 280 pages with 350 four-color photographs—resulted from three years of planning and creating, counting two extended stays in Paris. "I wanted to make the most beautiful book that I could," says Michael, a contemporary Renaissance man with a résumé full of teaching and traveling, among other endeavors. "I've been a book designer for the past fifteen years." He has also been a book packager who directs all facets of production. "When the Internet came of age, I watched the self-publishing industry boom and started my own imprint, Citron Bay Press." Headquartered in the San Francisco Bay Area, where Michael resides with his wife of thirty-seven years, Diana, Citron Bay Press serves authors who want to publish quality books with beautiful imagery.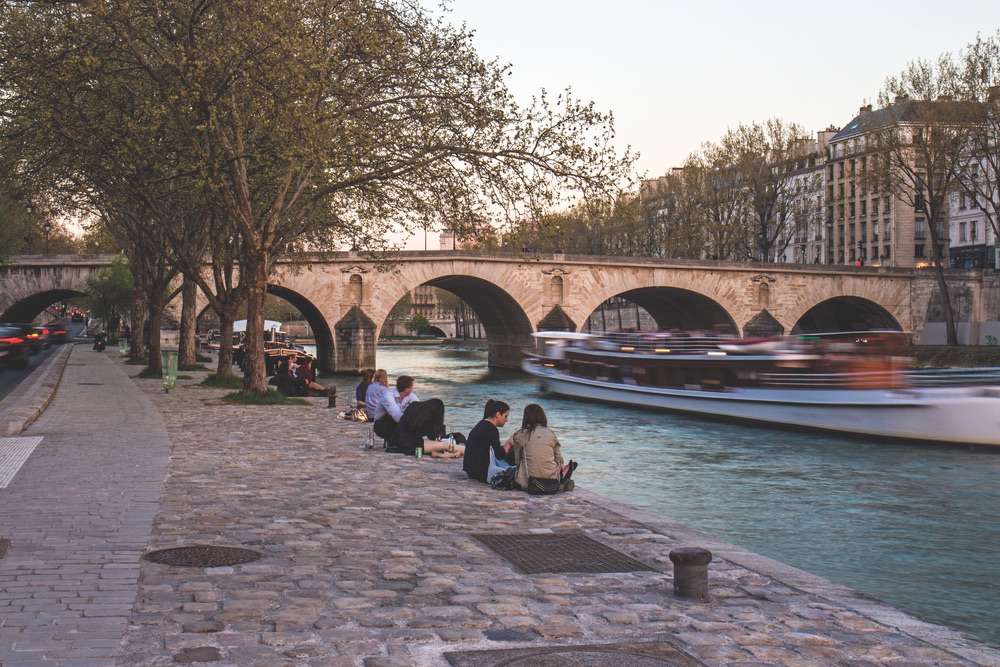 Without question, Bridges of Paris is visually stunning. "My goal was to create something special and a cut above," says Michael. Details mattered. The larger format, for instance, provided ample space to showcase each photo—whether a close-up or a panoramic shot. "When I looked at other photography books, I noticed that a lot of the information got lost in the gutter—the center margin," he says, indicating the care he took to avoid sacrificing any material elements.
He further devised a clever system of categorizing the bridges into groups, giving readers a logical flow to follow: island bridges, palace bridges, downriver bridges, and upriver bridges. "Typically," Michael informs, "when you name the bridges in an area, you go from upriver to downriver, but that order would make no sense in relaying the history of Paris. The island bridges of Paris are the oldest, so I began with them."
His sequence prompts a history lesson: "If you ask a Parisian which bridge is the oldest," Michael writes, "she will point to Pont Neuf—a beautiful stone arched bridge on the downriver (west) side of the Île de la Cité." Although Pont Neuf, completed in 1607 by King Henry IV, is the longest standing, its name, which means New Bridge, provides a clue that others came first.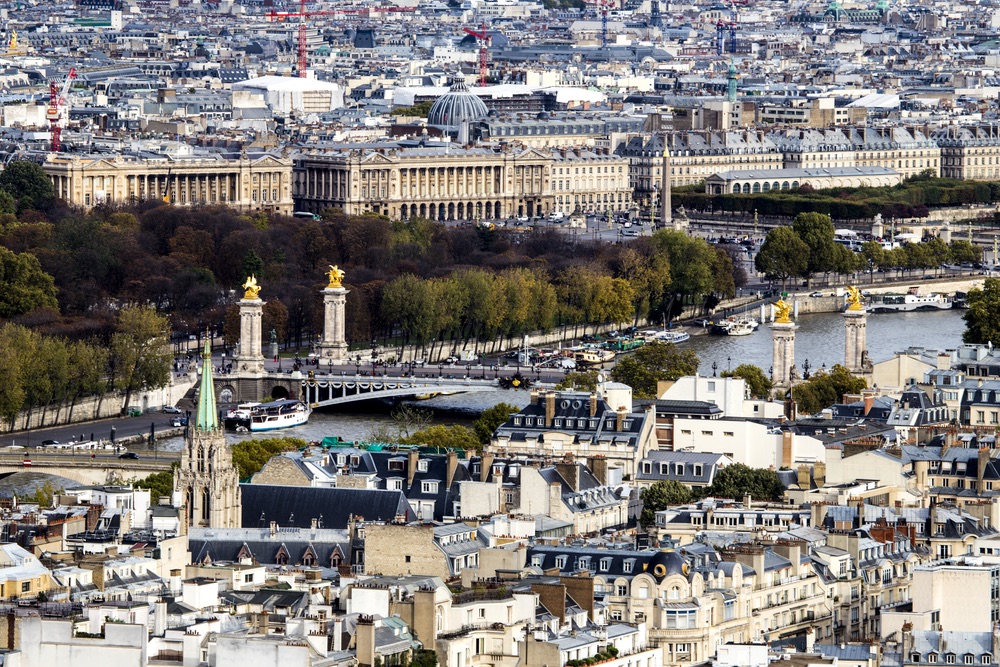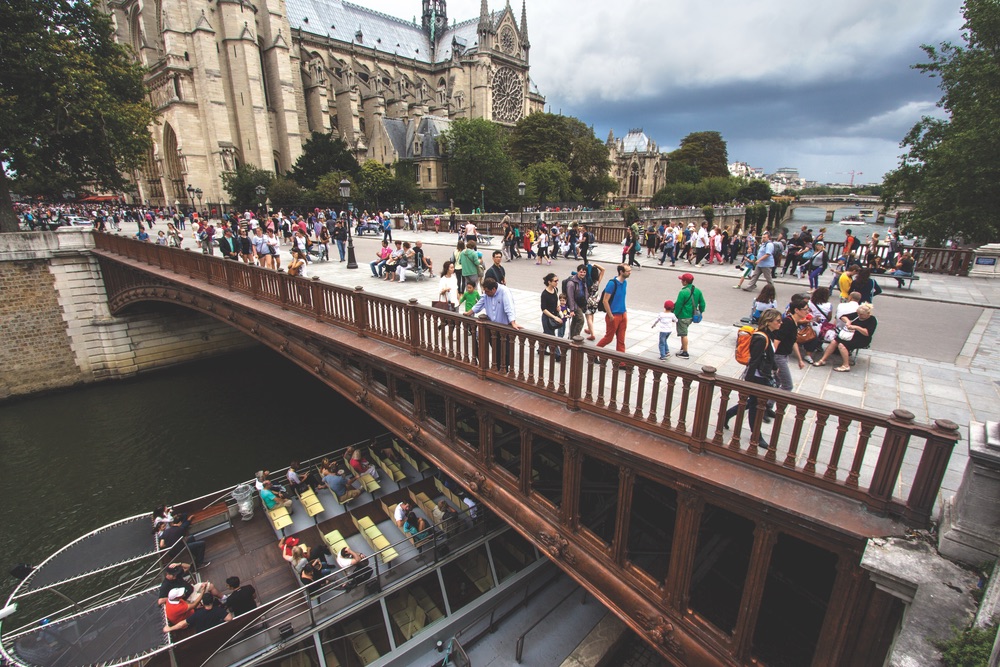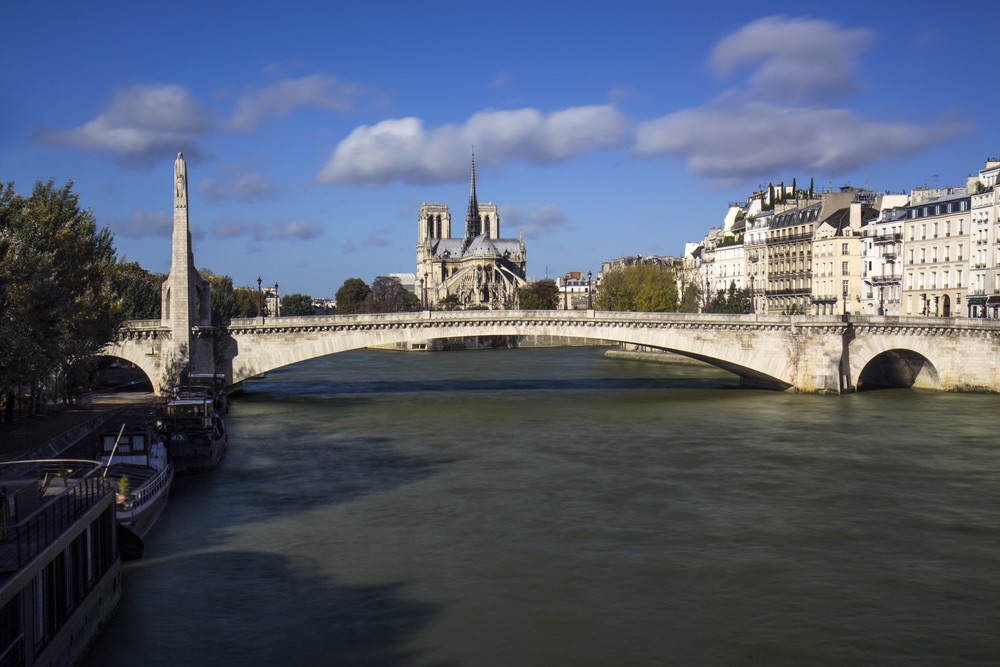 Based upon historical references, such as a map dating to 56 BC that identifies the walled city of Lutetia on the Île de la Cité (one of two natural islands in the middle of Paris and the site of Notre-Dame Cathedral), Michael and other historians reason that the first of the bridges would have connected the old island village to the shore at Petit Pont's conveniently narrow location on the Seine. Although built in 1853, Petit Pont (or Little Bridge) would have had a number of ancestors. Some of the earliest, likely made of wood, were seemingly destroyed on purpose to forestall invaders. "People have been using that crossing for 2,300 years," Michael reflects, naming Julius Caesar among them. "There's magic to that."
Michael is partial to Petit Pont but names the Passerelle Simone-de-Beauvoir as his second favorite. Completed in 2006, this one is reserved for pedestrians and cyclists. "It's a beautiful, curvy bridge," he says.
"The picture became the focus versus having the experience of being there. My advice is to stop and look around."
Some rather unexpected moments of bridge magic materialized for Michael in the National Library of France, where he conducted much of his research. Initially delving into the bridges' architectural backgrounds, he says, "Their histories told me about the sculptures, materials, and other details." In finding tales of goddesses, spies, floods, kings, and more to entertain and enlighten readers, Michael says, "I wanted to make sure I was giving accurate information about Paris and the culture of each period." Since accounts of certain events varied, he took extra steps to substantiate his content. "I was always looking for three sources that told me the same thing." Editors also helped him fact-check and revise his words—to "make my voice better," as Michael puts it.
To create his visual time capsule of Paris, Michael aimed for authentic images to reflect the life and culture of the city, not artsy shots to show off technique. "I wanted to take photos as a tourist would," he says. Certain caveats, however, such as being aware and appreciative of his surroundings, accompany that statement. "I observed so many tourists who would take a photo, look at the camera, and walk away," says Michael. "The picture became the focus versus having the experience of being there. My advice is to stop and look around."
According to Michael, renting an apartment and living more like a Parisian (who, as he says, "participates in being Parisian") than an American taught him to slow down and take it all in. "I became most intimate with a bridge when I would put my camera away and just hang out," he says. Still, he adhered to a disciplined time line, photographing the bridges through every season, during different times of the day, and from various ranges. Returning again and again to his subjects, he waited patiently for the right light, color, and composition—with and without people. "I needed the pictures to tell a story. By getting familiar with each bridge, I had time to develop a clear picture in my mind of what I wanted to capture. I'd then spend hours in one location taking two hundred to three hundred pictures."
To achieve so many shots deemed both quintessential and remarkable, Michael says, "I did my job of showing up." He recalls one day when the rain seemed determined to ruin his plan to photograph the Eiffel Tower from one of the bridges that offered the desired vantage point. Instead of giving up and returning to his apartment, Michael decided to wait in a nearby café. "Then the rainbow came out," he says. "All seemed to be falling apart, but I was present and got the rainbow."
Although waiting around could be mentally and physically taxing, Michael usually loved being on location. A gregarious person by nature, he welcomed opportunities to meet people. When they spotted his camera, he says, "Tourists would often ask me for directions." That's when the fun began. "If an American asked if I spoke English, my game was to see if I could fool them into thinking I was French!" Ironically, he claims, his French got worse, not better, and he often resorted to English. Even so, Michael says, "You don't have to worry so much about language barriers when you travel. One Italian family and I had no language in common but found a word we both understood for bridge: pont." (Ponte is the Italian version.) "We then counted and I told them that the location they wanted was three bridges on the other side."
Connecting with individuals from around the globe is nothing new to Michael. "I'm in a traveling family," he says. He and Diana have long placed a priority on travel, thereby igniting wanderlust in their two grown children. Their son currently teaches in Beirut, Lebanon, which Michael calls "the Paris of the Middle East." Blaming news reports for making people fearful of an entire region, he says, "One of the keys to world peace is for us to go to different countries and see how others live—travel allows us to see life in a different way."
With past explorations that include the Antarctic, Belgium, Burma, Cyprus, Croatia, the Himalayas, Japan, and the Netherlands, Michael ventures out with the idea of becoming immersed in the culture. "I want to know what they eat and how they talk and spend the day," he says, "and to experience the locals' point of view."
He could have chosen any number of cities and subjects for his book, but Michael, like many artists, was drawn to Paris. He then pondered and rejected various themes—drinking fountains, graffiti, and even cats—before he became acquainted with the bridges during a six-week reconnaissance mission prior to his yearlong stay. "They led me on a journey of exploration," he says. "Every bridge is a mark of Paris history."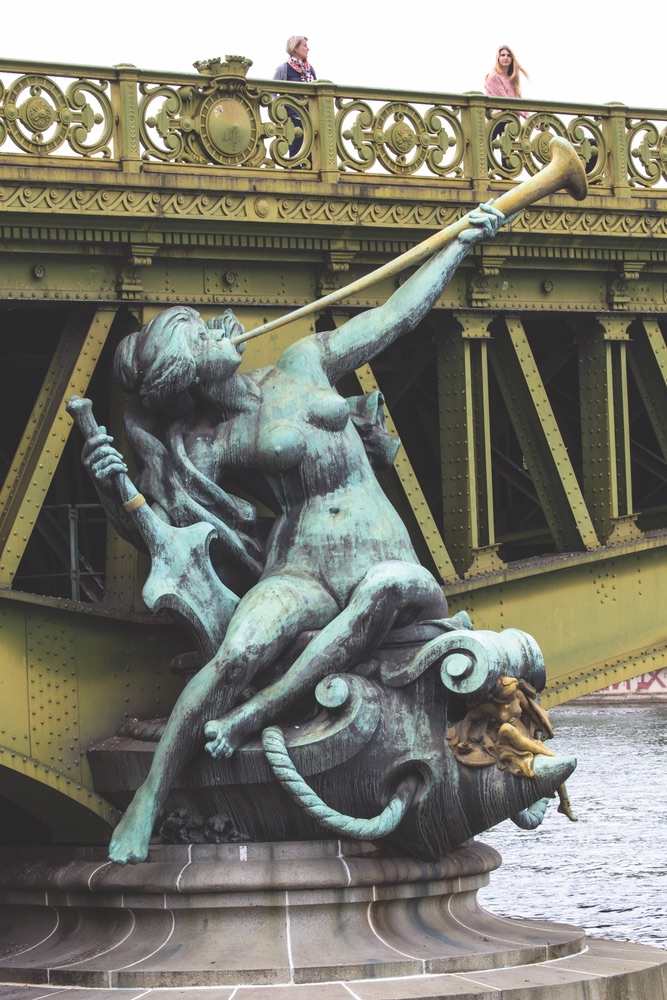 Identifying himself as an educator and a historian, Michael has taught art history and visual storytelling. "I have an expertise in Impressionism and Vincent van Gogh," he says. (Interestingly, Van Gogh is the topic for Michael's next book, a work of fiction.) He has also held jobs in film editing and sound recording and once owned a café in Berkley, California. Bridges of Paris embodies many of his talents and insights.
For instance, when he realized the book he had in mind would be costly to produce, Michael returned to the United States armed with his initial set of bridge photos and proposed his concept to prospective business partners. "There are a million reasons not to do something," he says, "and really the most important thing is to move forward in any way you can."
Also early on, to determine the merits of a good photography book, Michael says, "I attended book conferences, such as the BookExpo America in New York, to see what other companies were producing, and I found that the most interesting photography books had a motif. That's when I knew I wasn't just going to publish Michael's Pretty Pictures of Paris." He learned, too, that the demand for high-end coffee-table books, which easily retail for fifty to a hundred dollars, was strong despite the surge in e-books. "There's a clear market for books that represent who we are and what we value," he explains. "We buy them and leave them out to show people who come into our homes."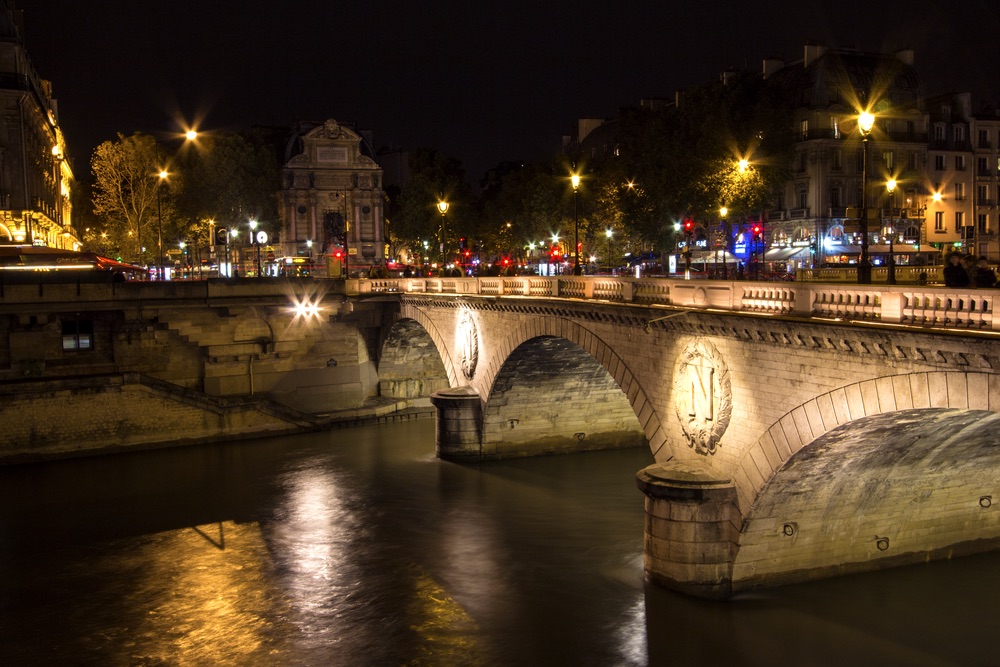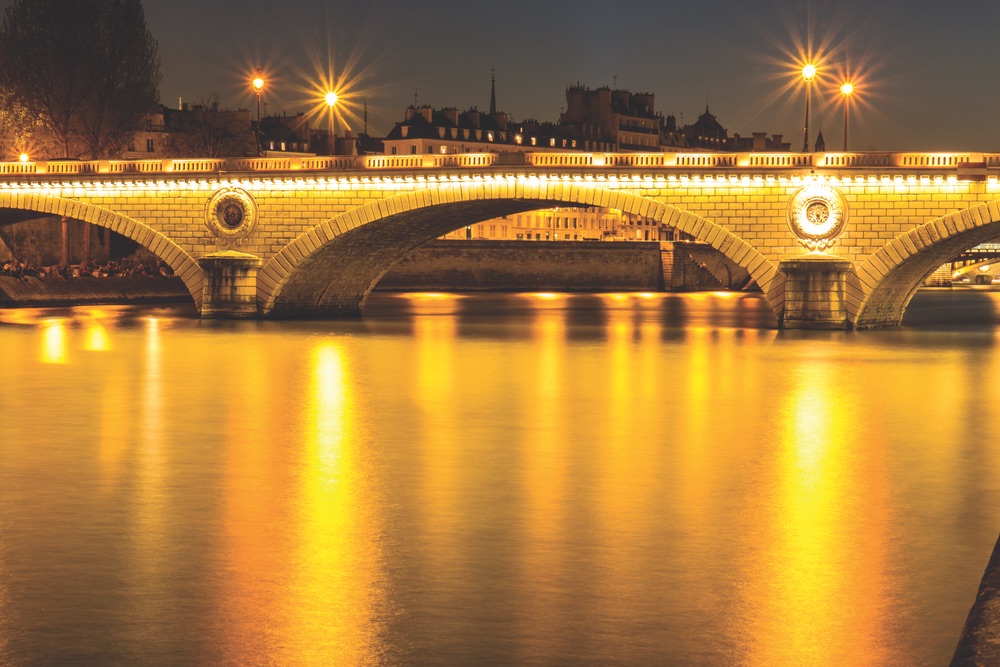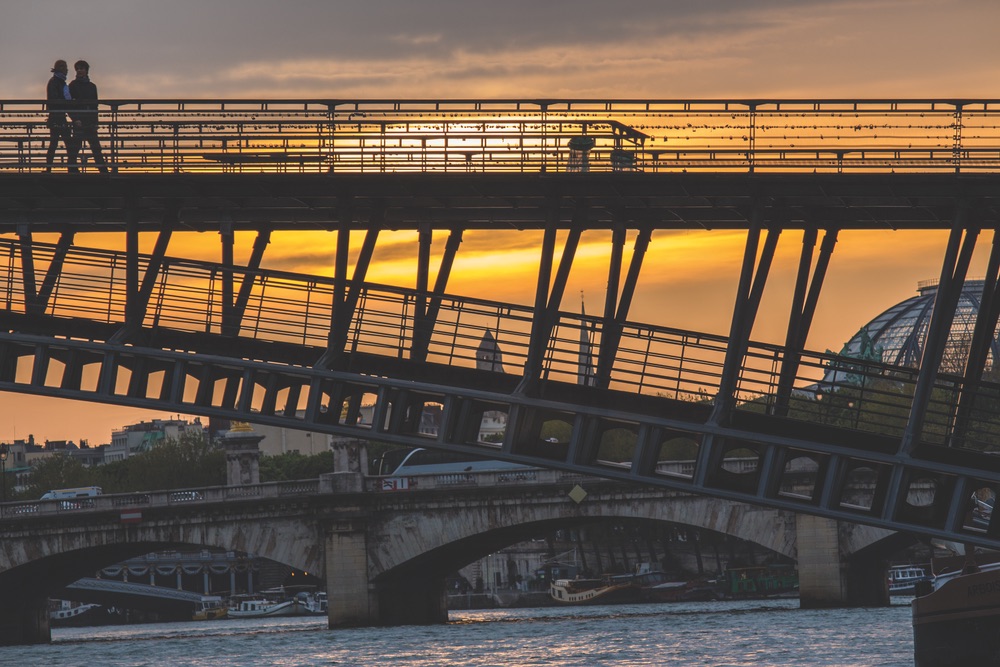 Besides, using an e-reader, no matter how convenient, is not quite the same as turning the pages of a hardcover filled with photos that capture the imagination. "The story happens inside the viewer's head," Michael remarks, having experienced that when he spent time with each bridge in person. "It's interesting when others tell me what they like and see in the pictures."
— V —
---
For those who want to see and read more, the Bridges of Paris website—www.bridgesofparis.com—offers generous previews of the book, reader reviews, online purchasing with free shipping, Michael's contact for speaking engagements, and links to his blog, Parisian for a Year. The book is also available through Amazon.
ARTICLE CATEGORIES