By Anthea Gerrie   |  Photography courtesy of Emma Willis
What does a bespoke shirtmaker whose designs are worn by Barack Obama and Prince Charles have in common with a soldier who has never owned a designer shirt in his life?
More than you might think, says Emma Willis, who has made shirts for several hundred severely disabled servicemen since their very different worlds collided ten years ago.
"I was driving when I heard some of them talking on the radio about their injuries," says Willis, who was so affected that she had to pull over. "I have a son, and these were very young boys." It was not a sense of pity that washed over her but the soldiers' inspiring determination to overcome their disabilities and keep serving their country. "They were not complaining about their injuries—they were very stoical—but you could hear their fear that they might be forced to leave the forces. A new career in the face of life-changing injuries was a very daunting thought." Willis, whose working world is centered on London's Jermyn Street, the very male-oriented thoroughfare dominated by bespoke shirtmakers, wondered what she could do personally to help these soldiers. She could only come up with one thought: "I could make them a shirt that would fit them perfectly, whatever their injuries—even if they had lost an arm."
It took a year for her to get into Headley Court, the UK military rehabilitation hospital where new arrivals were never ending at the height of Britain's engagement in Afghanistan. When she did arrive, just before Christmas in 2008, Willis was shocked. "There was so much limb loss, but there was also humor when I offered the soldiers made-to-measure shirts," she recalls. "Some, especially those who had only ever worn a T-shirt or military uniform, fell about with laughter when they learned a bespoke shirt typically costs up to £350 (about US$490).
"But there was joyfulness, too, in seeing them get excited choosing the color of their shirt, going through all the collar and cuff style options. It helped them project themselves forward into imagining dressing up and going out, and it was so rewarding for me to see that they could enjoy something as superficial as a shirt."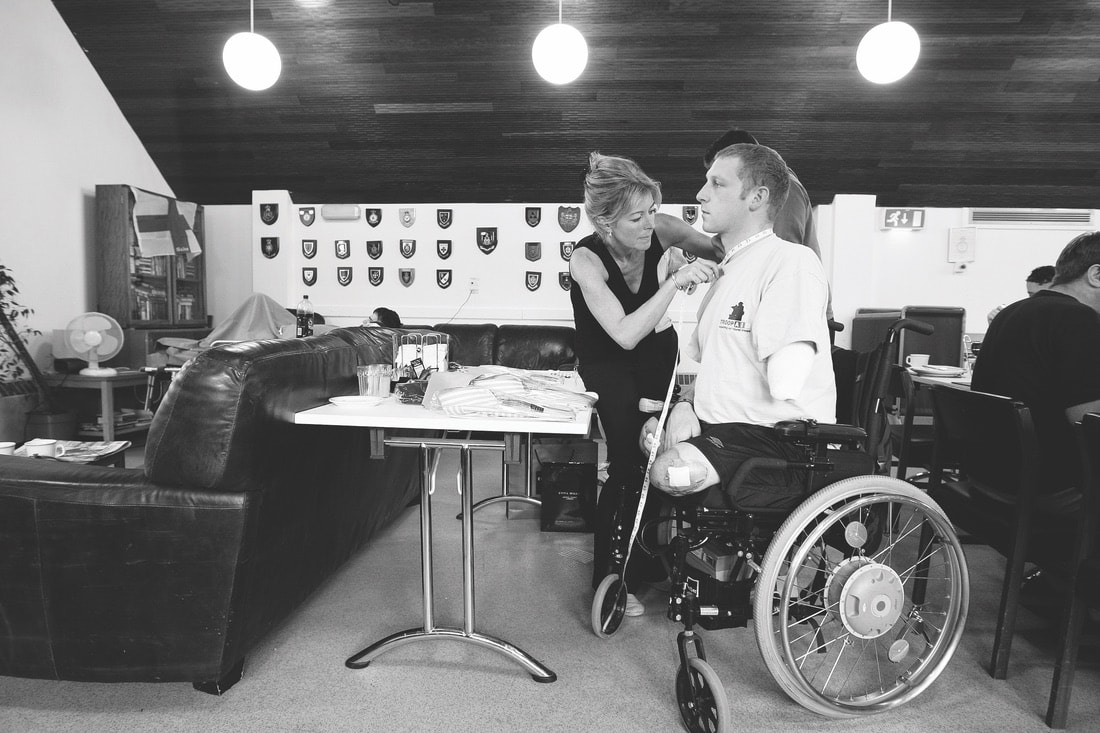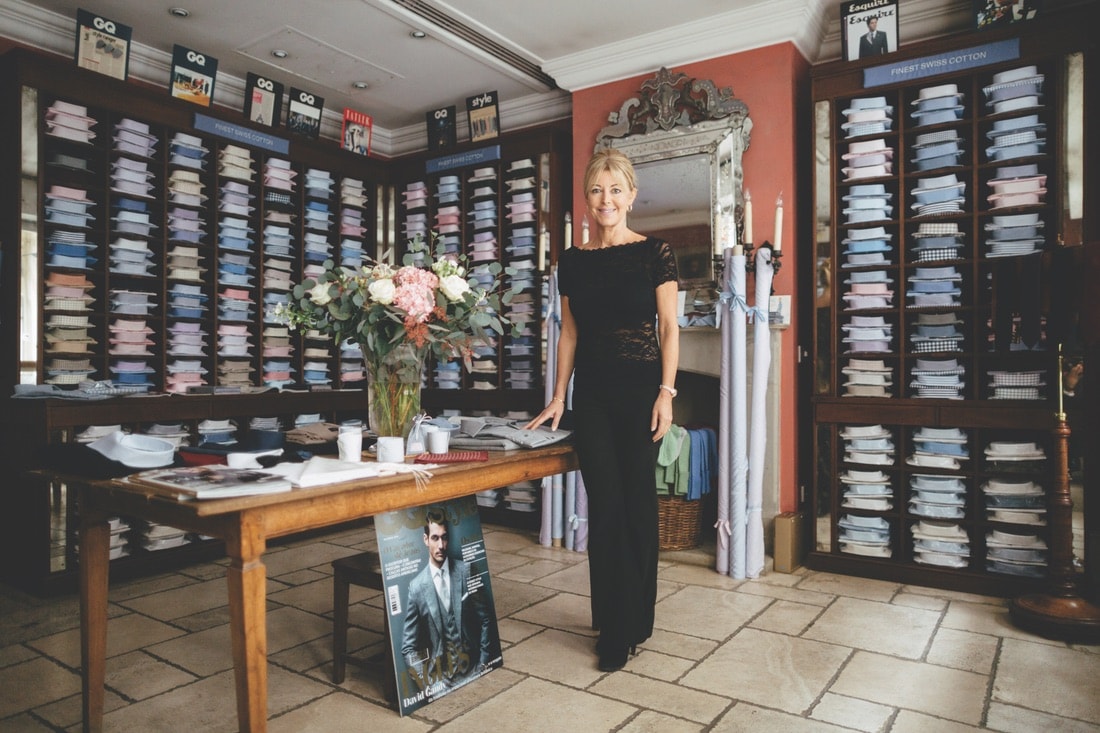 Willis's generosity kept her seamstresses busy and her coffers needing constant replenishment. "There were always about thirty soldiers I was making shirts for at any one time," she says. "I went to the hospital every two months for about eight years to measure up, and we have now got a database of about six hundred servicemen and women. Headley Court is still full of injured servicemen, but not to the extent it was since the UK withdrew from Afghanistan. It's no longer a case of constantly adding new names, but there are still young men I haven't met who we hear about from others on the database, and we'll add them if asked."
And these days, now that Style for Soldiers is a registered charity, they are likely to be offered more than a bespoke shirt from the outfitter who has dressed actors Colin Firth, Benedict Cumberbatch, and Kenneth Branagh, as well as Obama and the Prince of Wales. "We have partners who offer suits, some of them bespoke, as well as socks, the hats that are favored by many who have facial injuries, and beautiful walking sticks with a silver band," Willis explains. "Some of them can't wear nice shoes because of a prosthetic foot, and we make them bespoke shoes, which are sponsored by the Worshipful Company of Pattenmakers."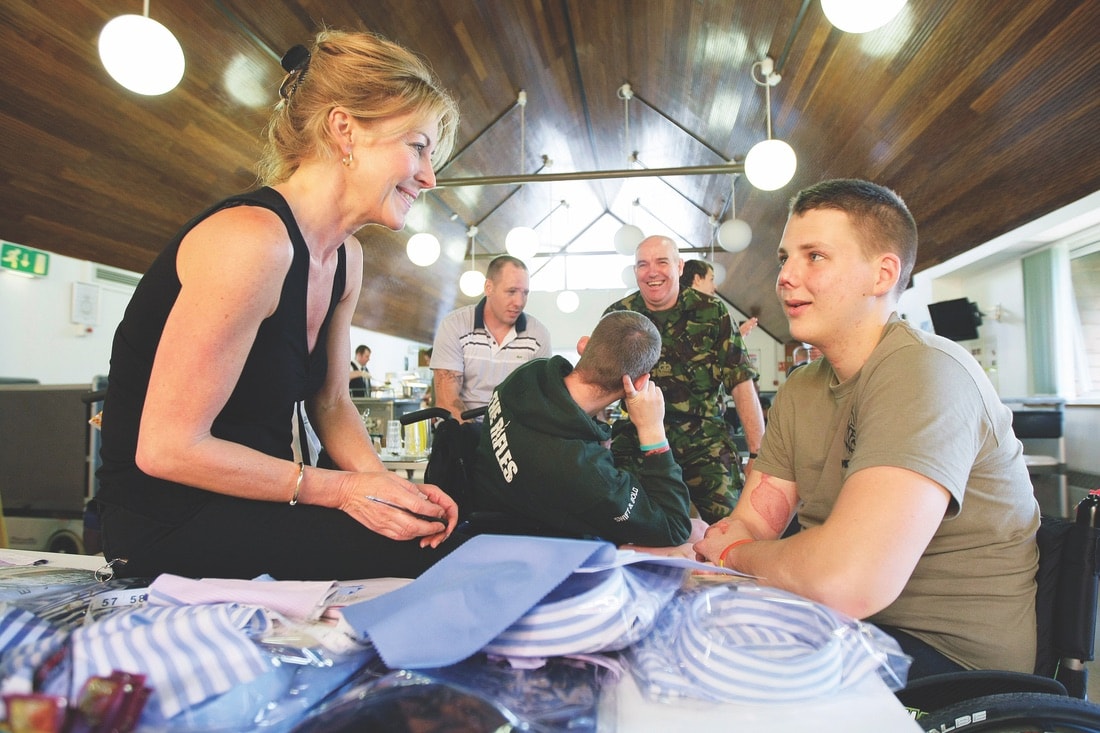 She adds, "I tell everyone I meet the story to get as much support as possible." Willis funded the shirts through her own business before reaching out to customers to help. She eventually applied for charitable status.
"The first time we applied, we were turned down for being too 'elite,' but there's nothing too elite about the men who wear our shirts. There is a real need, though; they say a bespoke shirt gives them the confidence to walk tall, even if they're walking on double prosthetics. They tell us that confidence has helped them get a job, or that it has sometimes helped them get the girl they want."
Willis's generosity extends to these wives and partners. "At Christmas, the partners get £100 to buy something to wear and look fabulous. Every July there's a party at Woburn Safari Park to which we bring the soldiers and their families and put them up. The Duke of Bedford gives us the park for free and puts on an enormous lunch. And this November, to coincide with the centenary of the end of the First World War, we're launching a show of the soldiers' art in London." There have also been dinners at smart Mayfair restaurants, fashion shows at London's top jazz club, and even a retreat on a Mediterranean island.
But the charity is as much about keeping in touch as supplying top-notch clothes and events. "We want to be truly supportive," Willis insists. "When I know there's a birthday or a wedding or an interview—or just if we hear they've been having a bad time—I'll give them another shirt.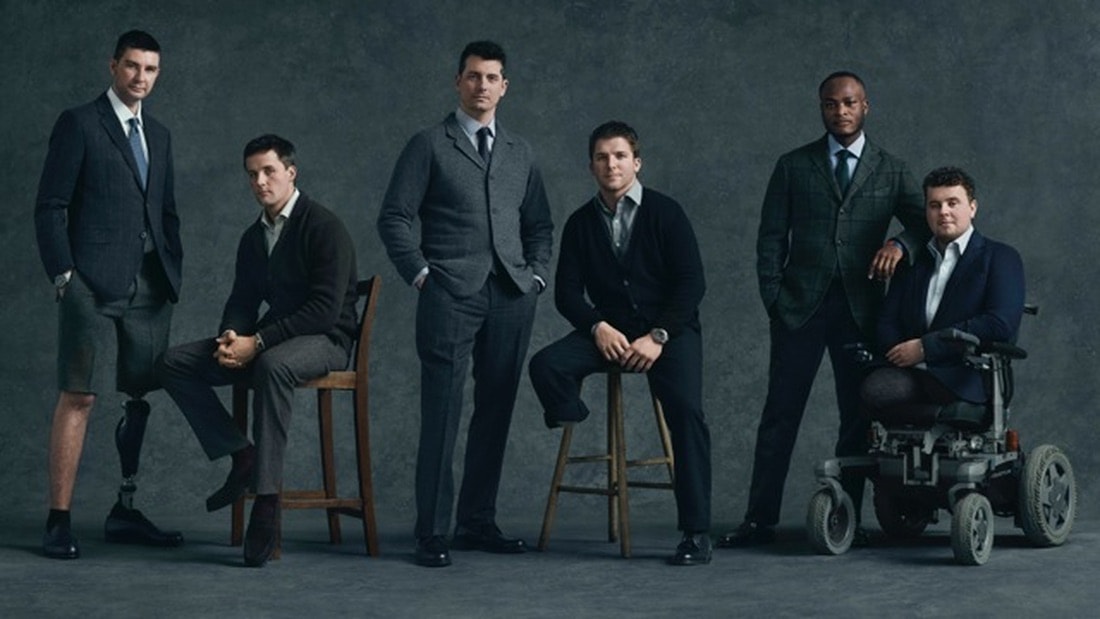 We also get in touch with the quiet ones we don't hear from and ask them how they are. A lot of people hide away, and these are the ones we really need to reach out to."
Can men who are so depressed by their injuries feel good just by looking as immaculate as Kenneth Branagh's Detective Poirot or Benedict Cumberbatch's Marvel hero—by choosing a perfectly fitting shirt of the quality these stars wore on screen?
It sometimes seems that clothes really do make the man, no matter how broken he might feel. "They have gone to parties and smiled and laughed for the first time in years, and I hear that from their wives and children," says Willis, who has been recognized by the Queen with an MBE award. "I met Prince William when I went to the palace to receive it, and although I'm not making shirts for the young princes yet, I hope they may become customers in future!"
— V —
---
EmmaWillis.com/Style-for-Soldiers
Anthea Gerrie is based in the UK but travels the world in search of stories. Her special interests are architecture and design, culture, food, and drink, as well as the best places to visit in the world's great playgrounds. She is a regular contributor to the Daily Mail, the Independent, and Blueprint.
ARTICLE CATEGORIES