The Stories That Lie Within
By Hailey Bethke | Photos by Johnny Ocean Photography
What lies below the surface is often left unexplored. This statement is a metaphor for how many of us experience everyday life: we look at the facts and don't often consider other avenues, let alone the reasoning behind perspectives different from our own. Emerging underwater artist John Oja, aka Johnny Ocean, takes this statement both literally and figuratively as he challenges the boundaries of traditional underwater photography. Oja offers a new perspective on how we perceive subjects by immersing them in an often uncharted medium: water.
Oja is a lifelong water enthusiast, spending his time in the Gulf of Mexico as a local spearfishing guide and free diver when he's not behind the lens. These experiences have led him to cultivate a natural ease in the water, which allows him to offer calm direction while shooting underwater with clients. Although Oja has always considered himself a creative, he shut down photography as a future career avenue in college.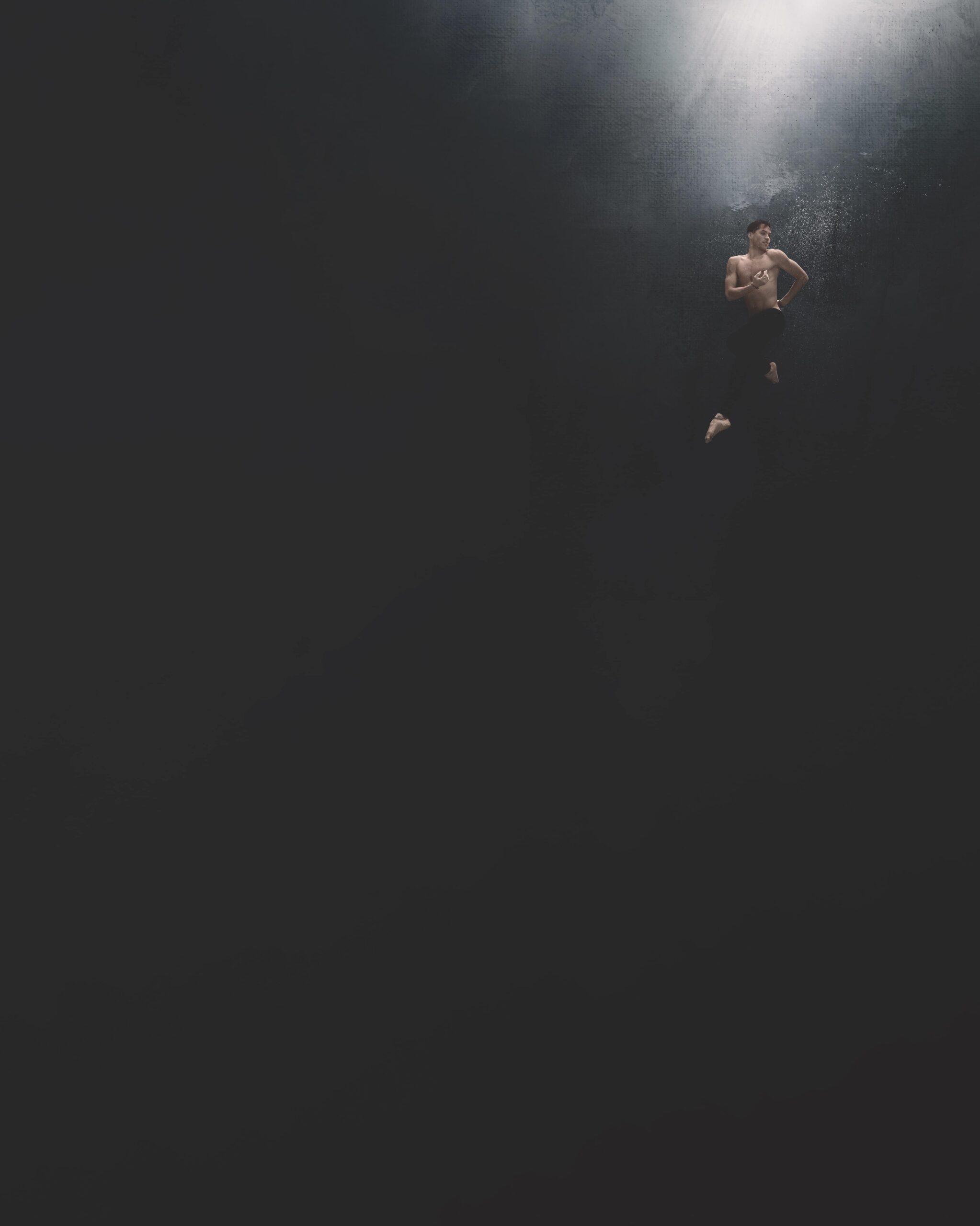 "I remember two people in my class who were incredibly gifted photographers," he remarks. "In comparison, I didn't think I was good enough and let that insecurity temporarily halt my creative pursuits. I thought photography was like athletics: you have a peak season in which to succeed, and some people are just inherently gifted. But now I realize that photography is a skill that can always be improved."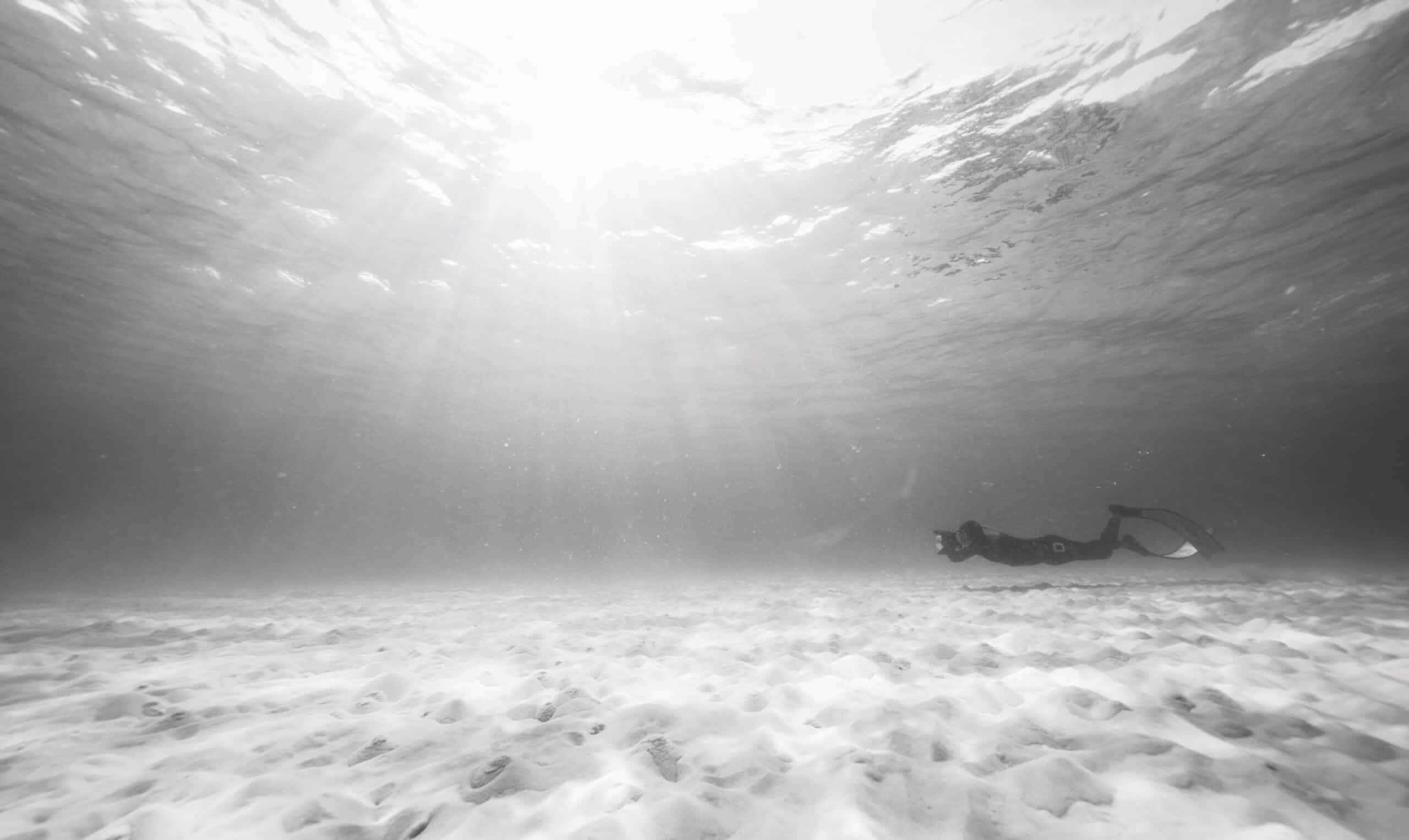 Fortunately, Oja decided to try his hand at photography again in his adult years, beginning by shooting spearfishermen with a GoPro. Eventually, he decided to take the plunge and invest in high-quality camera equipment, and soon after began shooting portraits in his underwater "studio"—the pool at Emerald Coast Scuba in Destin, Florida.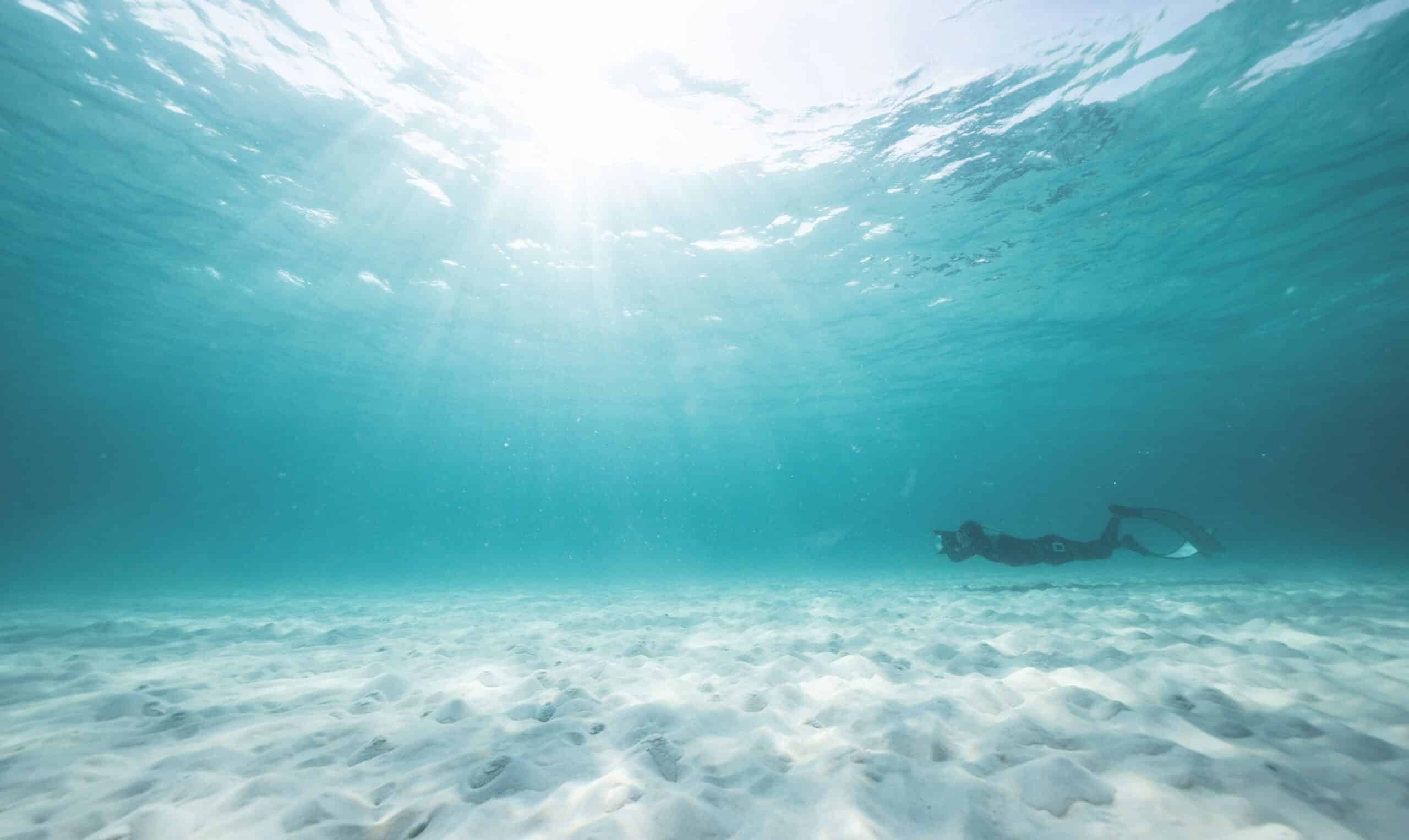 Oja often shoots in the pool with various backdrops to create a controlled environment. "Our local springs are usually too cold, and the Gulf of Mexico offers other challenges, such as the current and visibility," he explains. "The photos always turn out the best when clients are comfortable in the water." Underwater shoots take approximately two to three hours and require one essential virtue: patience.
I realize that photography is a skill that can always be improved.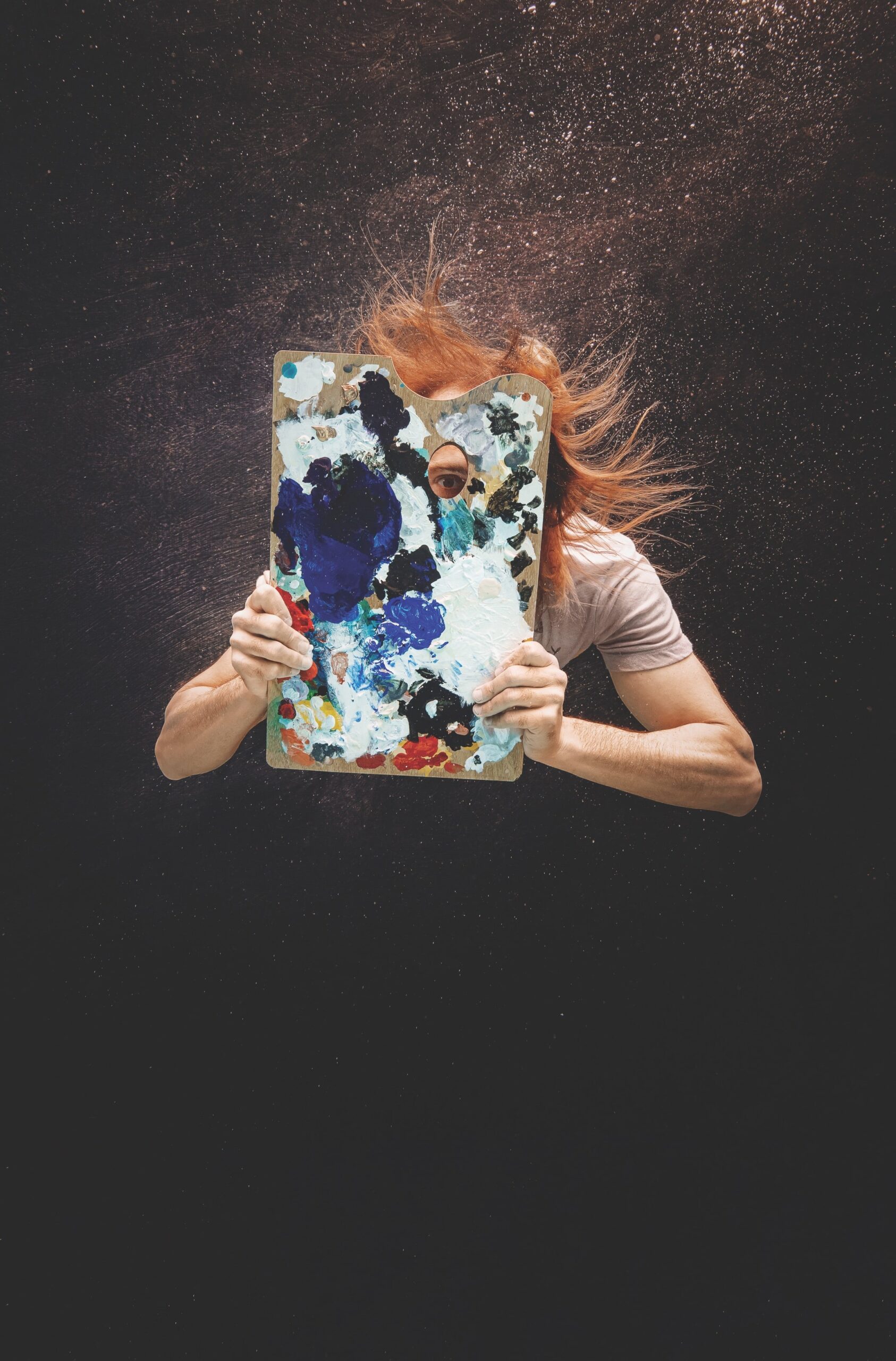 "We have the communication barrier underwater, as well," Oja says. "You can describe what you want to have a shot look like above water, but once our heads go under, it's all reliant on me being able to shoot the right angles and the client executing our plan. When we both come up for air, the person often doesn't even remember what they just did to replicate it again underwater," he laughs. "I will often take more than one thousand images at any given shoot and only get one I am happy with. So many factors—like hair and skin, air bubbles, and camera focus—make shooting underwater a challenge."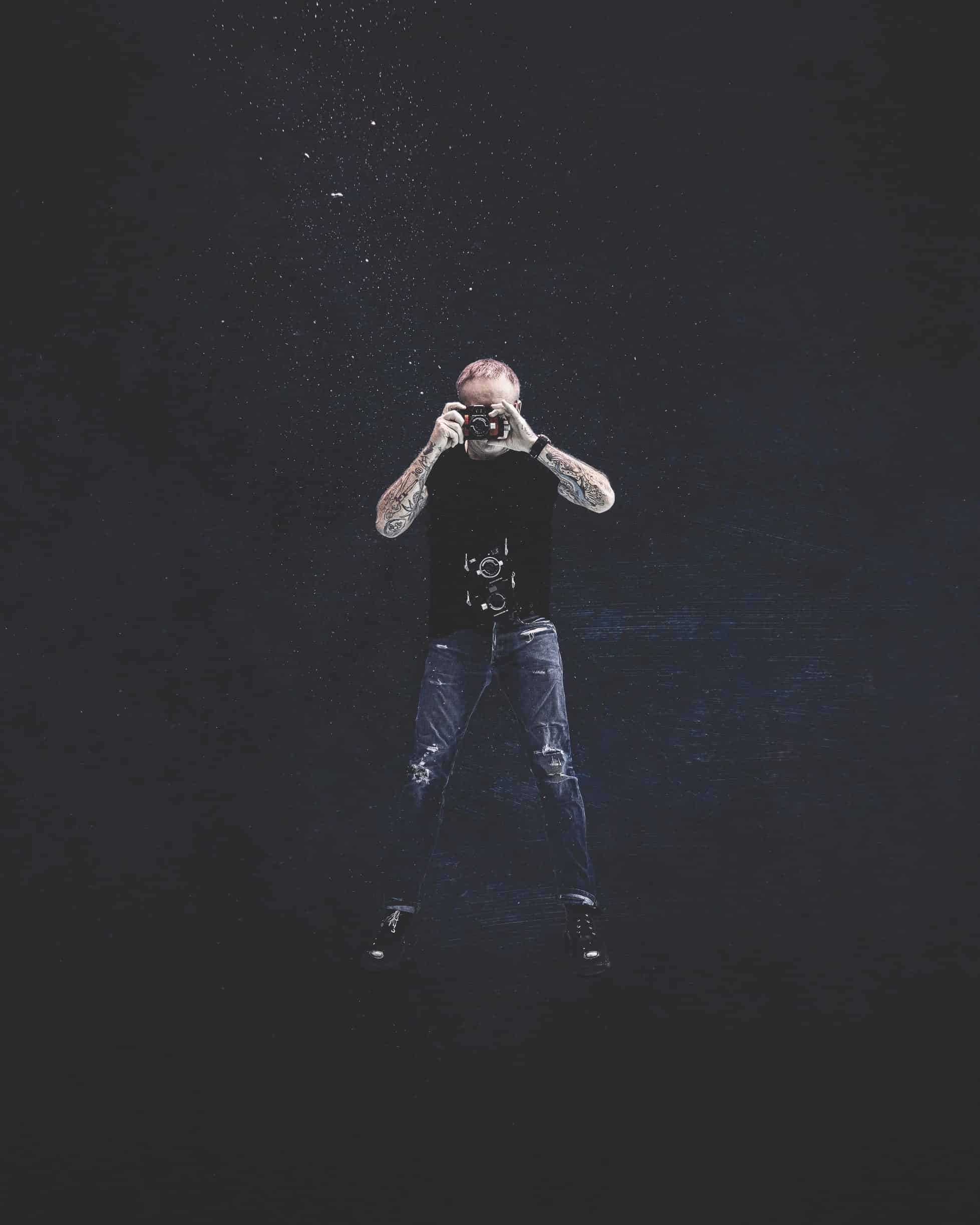 His most recent collection, a series of local artists shot underwater, was displayed at the Maxine Orange Art Gallery in Fort Walton Beach in June. Oja fondly recalls details from each of the shoots with these creatives. "I loved shooting my buddy, photographer Sean Murphy," he says. "I thought to myself, 'How do I envision him?' And immediately, I realized, 'behind a camera.' Sean bought all of these vintage underwater cameras from the 1970s for the shoot—and he forgot to seal them properly, so they all flooded. But we got some amazing photos, and the final product looks incredible!"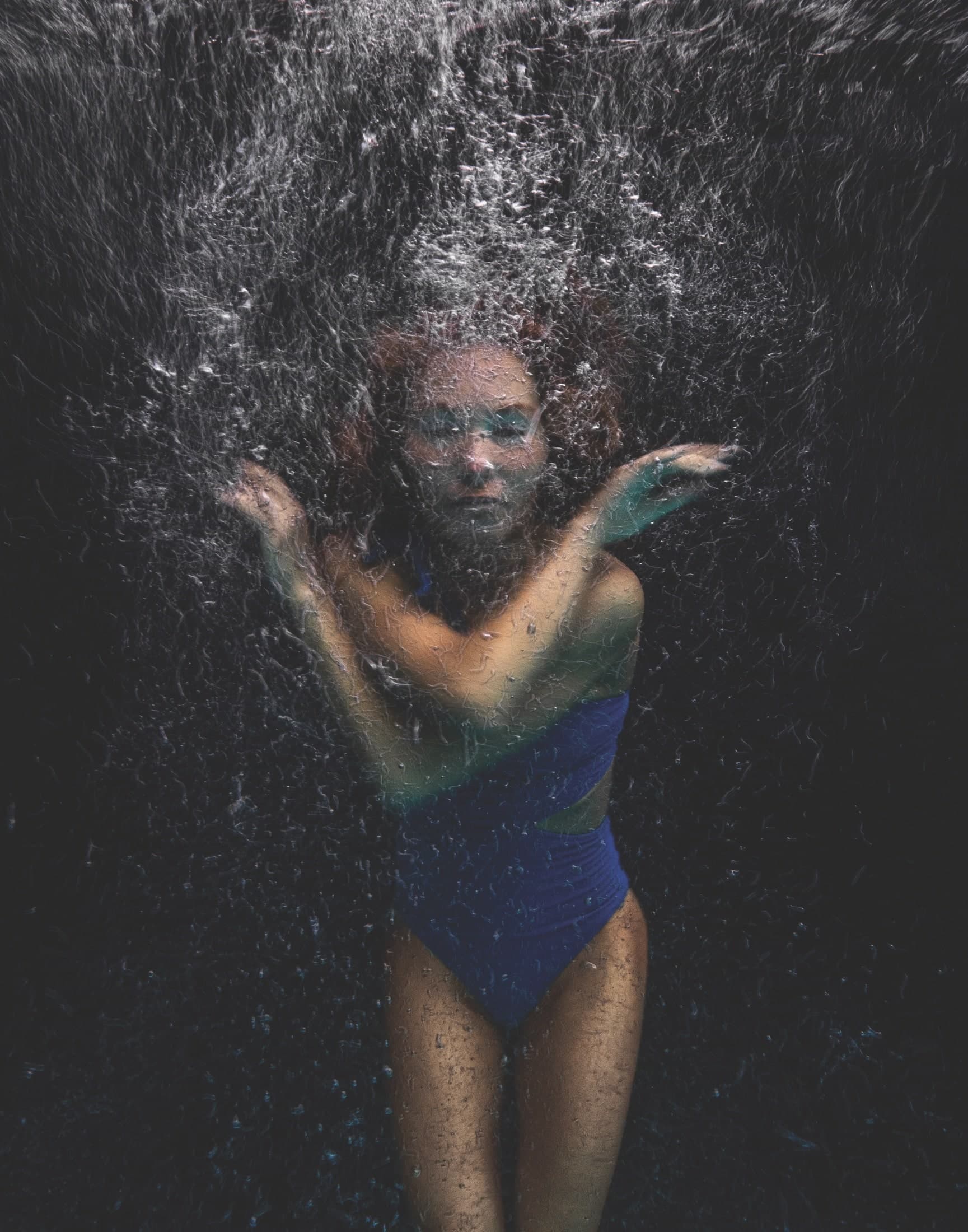 Oja's goal was to create with these local visionaries collaboratively to truly capture the unique essence of each individual in their photos.
The complete series includes photographs of local artists Bradley Copeland, Chandler Williams, Harley Van Hyning, Maxine Orange, and Sean Murphy; ballerina Kate Beliaeva; contemporary dancer Rico Dias Garcia; and violinist Jessica Heit. Oja's goal was to create with these local visionaries collaboratively to truly capture the unique essence of each individual in their photos. "I want to give to the people who show up to shoot with me," he says. "I want a beautiful end product that truly captures their spirit."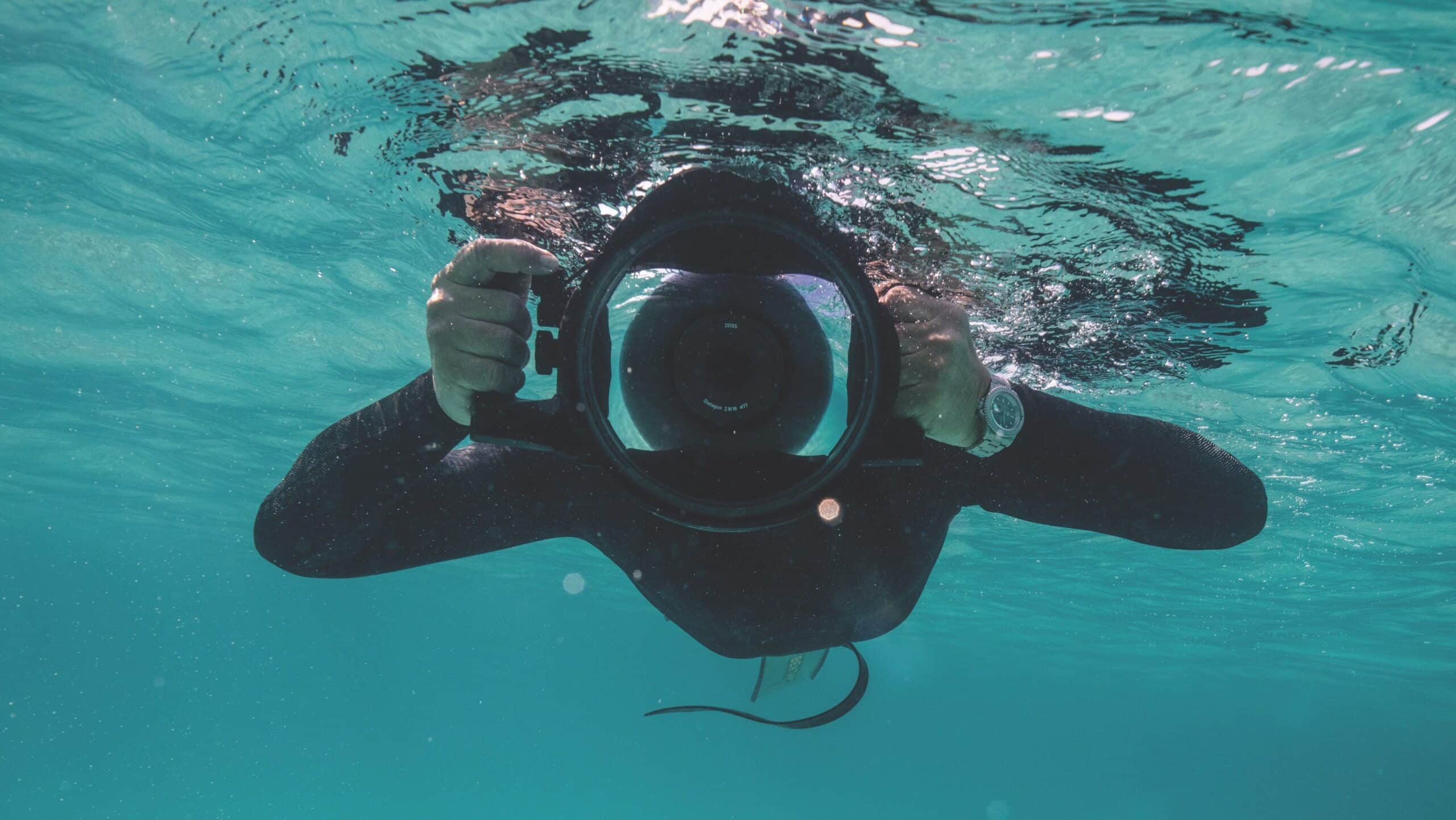 So, like Oja, perhaps we all need to explore a different outlook on the world around us. What sets us apart and highlights our uniqueness? How do we want to be remembered or captured in an image? Although those questions often require ample time for exploration, Oja knows that we all shine a little differently under the water. Sometimes, we just need to be reminded of our true gifts and beauty through a new lens and fresh perspective.
— V —
---
To connect with Johnny Oja, head to JohnnyOceanPhotography.com and follow along on Instagram @johnnyoceanphotography.
ARTICLE CATEGORIES