By Anna Klement
You can take the girl out of Florida, but you can't take Florida out of the girl.
Growing up in one of Florida's oldest coastal boomtowns, Emily Raffield was born into a life most of us daydream about until retirement. The Raffield family shared the same zip code as some of America's finest Gulf seafood and white-sand beaches. Beyond growing up in a historic home on Saint Joseph Bay, her family owned a commercial fishing business, allowing Emily to connect with the magic of Old Florida practically from infancy. As John Denver sang, "To live on the land we must learn from the sea."
Emily is a big deal in the quaint region of Florida's Forgotten Coast, which encompasses her hometown of Port Saint Joe as well as Mexico Beach, Apalachicola, Cape San Blas, and other towns stretching east to Saint Marks, even if she refuses to admit it. At twenty-seven, she put together her first major writing project, collaborating on a coffee-table book, Saints of Old Florida, which became a visual devotional of storytelling dedicated to the lifestyle of the Florida Panhandle and a favorite keepsake among locals and visitors. After a stint in Atlanta, Emily is back home on the coast, having recently relocated with her family to Apalachicola. For those unfamiliar with the region, "Apalach" sits on the Northwest Florida Panhandle and was one of the state's first fishing villages. It's home to about 2,500 full-time residents and a good portion of the state's seafood supply—from fish and shrimp to wild caught and farm-raised oysters. The town is as diverse in aquaculture as it is in the people who live there.
Enter her latest love letter to the coastal lifestyle: BECASA, an original linen clothing line and collection of other apparel and home decor items. What began in 2018 as a curated online store for women looking to bring the style of the Gulf Coast into their lives evolved into a pop-up brick-and-mortar store in downtown Apalachicola this past summer. Thanks to the pop-up's success, the location became permanent. Emily brought life to a preserved brick building with baby blue trim surrounding its antique wooden doors and an unmissable logo on the front display windows. BECASA is located in the historic district on Commerce Street, steps away from the Apalachicola River and Bay.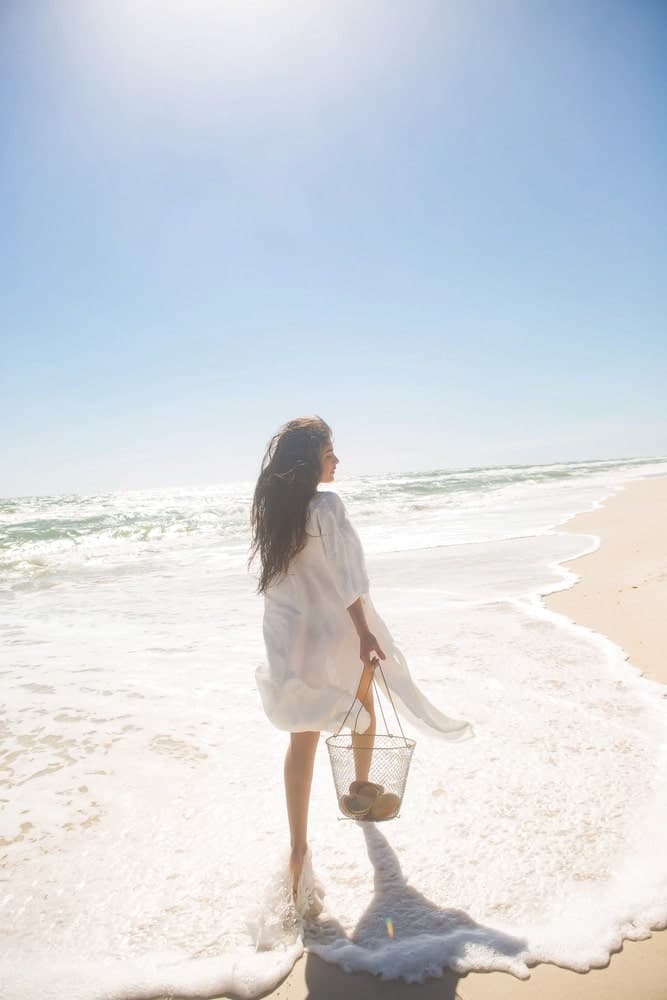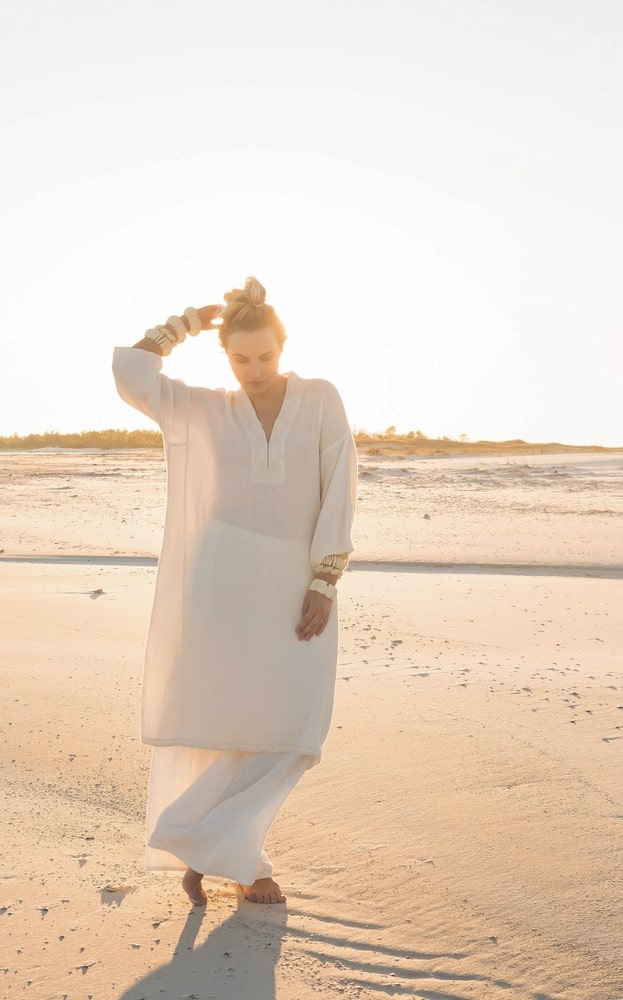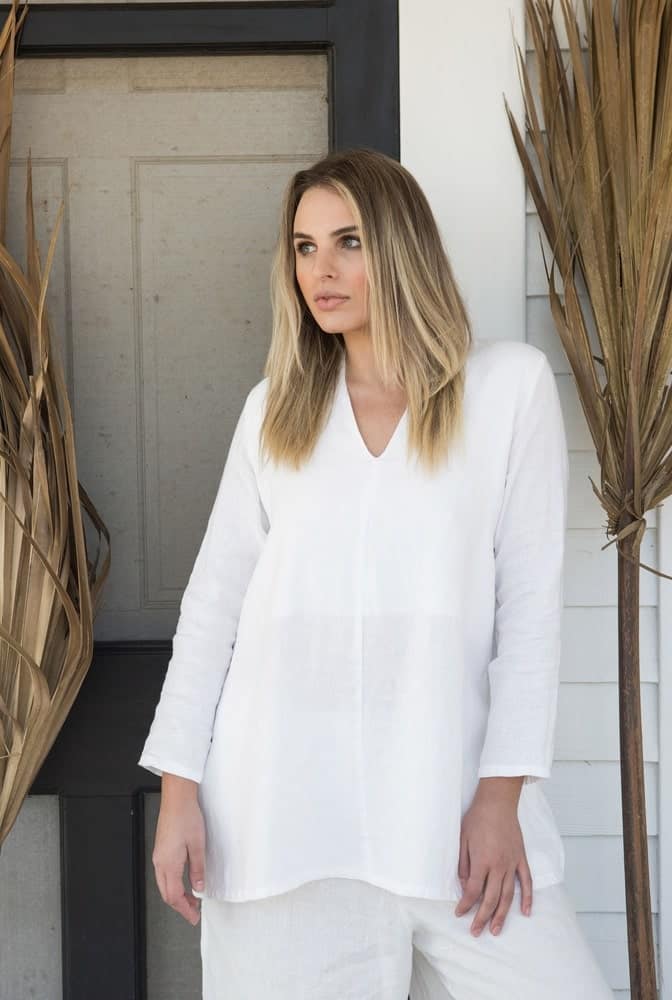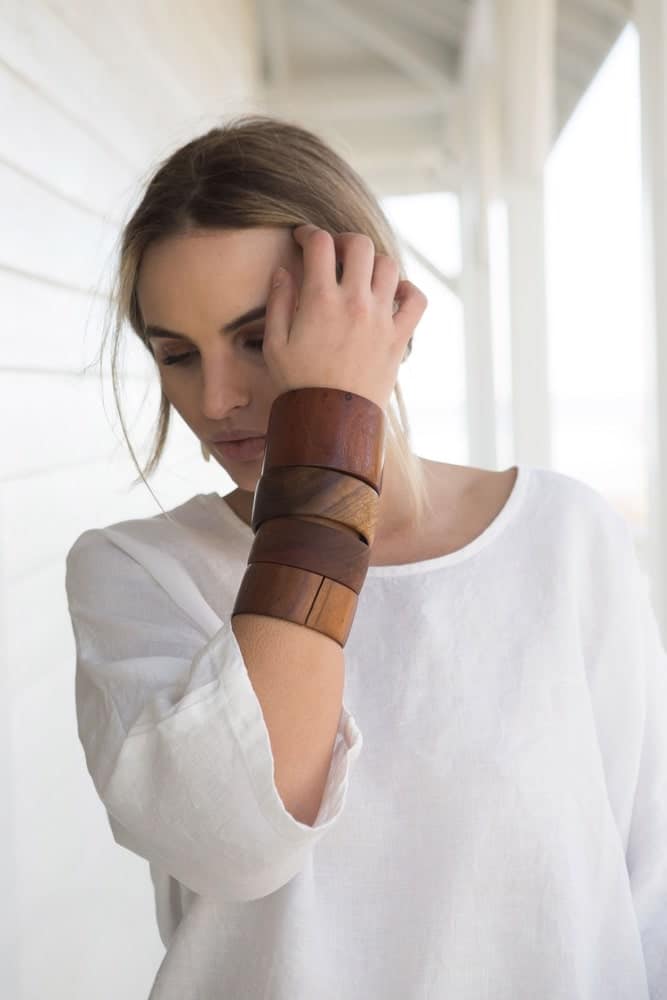 The hook in BECASA's business approach stems from Emily's keen grasp on the aesthetic of her personal brand mixed with savvy promotional know-how. Her Instagram feed, @becasa, became popular for posting heavily curated scenes of Old Florida and travels to other coasts, from boat days to landscapes and other bits of inspiration. She reels people in with vignettes of her life and style in an area whose claim is "Old World Charm and New World Cool." BECASA is the embodiment of both.
Emily shares more about the store, life in Apalach, and her upcoming projects:
Anna Klement: Tell me how you decided on the name for BECASA.
Emily Raffield: BECASA, in my mind, is a contraction for "beach house" and it also means to "be home" in the places our souls find rest—for me, that's at the coast. The Spanish influence of "casa" came from my husband, Rene, and his background growing up in the Dominican Republic. BECASA is just an expression of myself; it's all of the things that I love, and I wanted to create and give those things to other women for them to love as well.
When you find home, it's magic. That's when your soul can rest.
Was there a specific "quit your job and buy the ticket" moment that brought you back to Florida?
Emily: I was working a corporate brand marketing job in Atlanta and driving back and forth to Florida every chance I could. I always laughed that I never got a Georgia license plate when I lived there—granted, I was disobeying the law—but I couldn't bring myself to get rid of my Florida plate. The pull of home and of this rich, beautiful state answers so many questions in my life and has given me such guidance through the years. If I'm home, what can't I do? The feeling of home is something people search and search for and sometimes never find. When you find home, it's magic. That's when your soul can rest.
Who or what played a part in creating the image of BECASA's signature style?
Emily: I'm an observer. I read a lot of magazines, and I like traveling to immerse myself in totally new surroundings. That's when I have lightbulb moments for BECASA. I'm hoping to get to the Balearic Islands and India sooner rather than later, and that's aside from making a road trip along the coast of Florida that has been on my list for a while. I also get inspired by other entrepreneurial women who are doing some semblance of what I hope to do with BECASA; I'm thinking of the ravishing India Hicks, interior designer Gen Sohr out of Nashville, clothing designer Lisa Marie Fernandez, and, most of all, women who have encouraged and mentored me along the way, like my local friend, interior designer Erika Powell, who's a huge inspiration in my staying true to myself and to my own creative bent in business.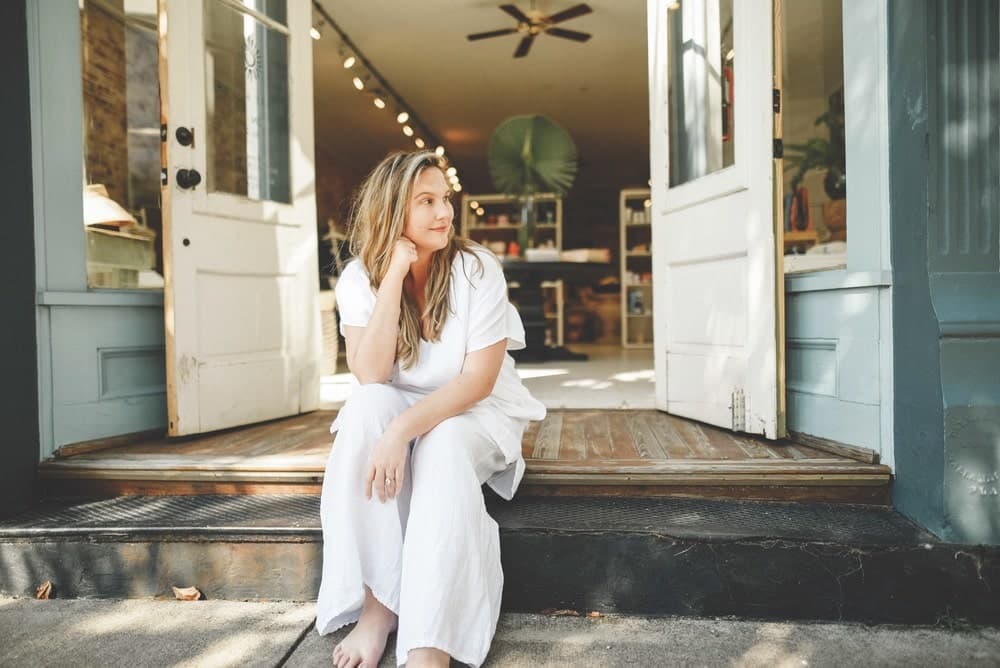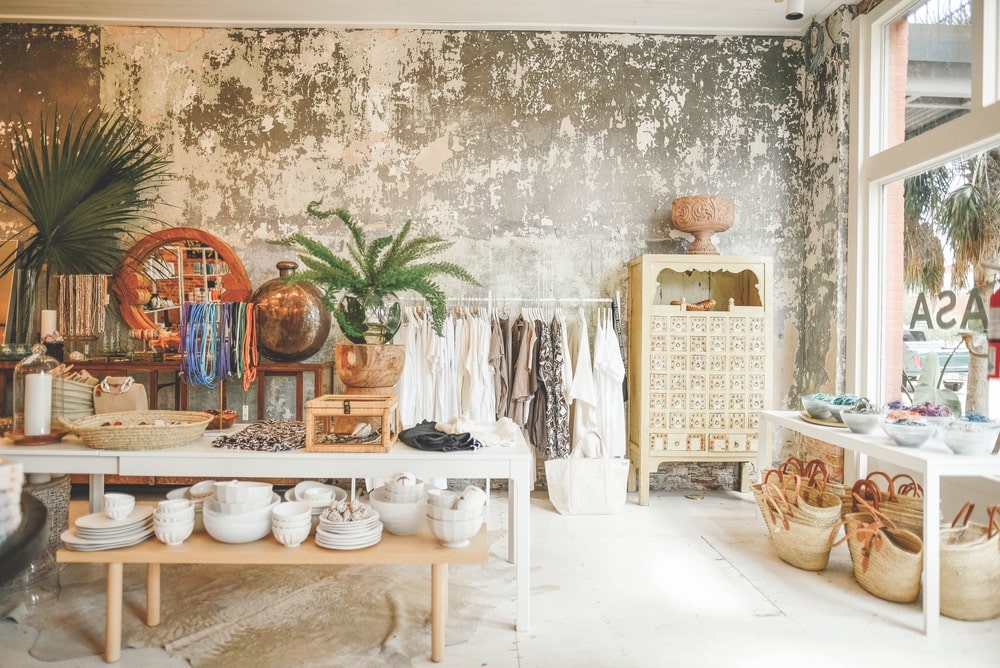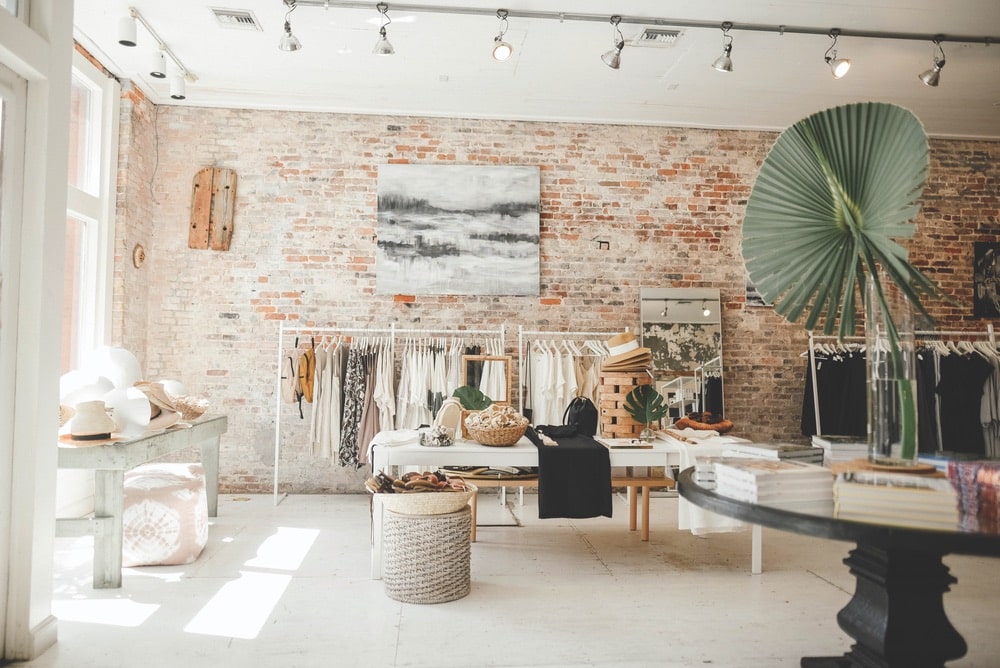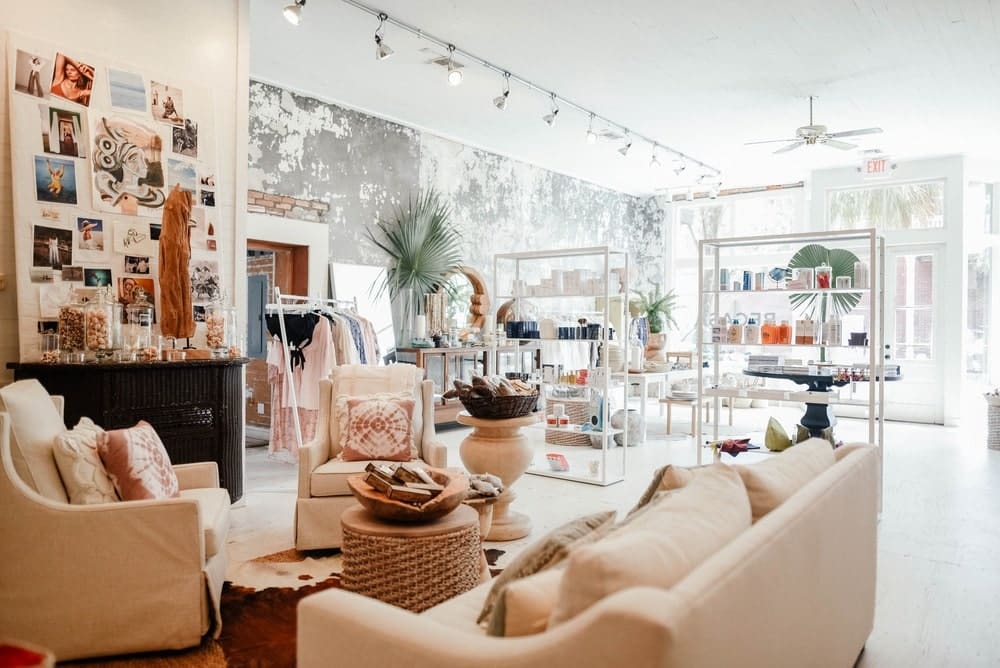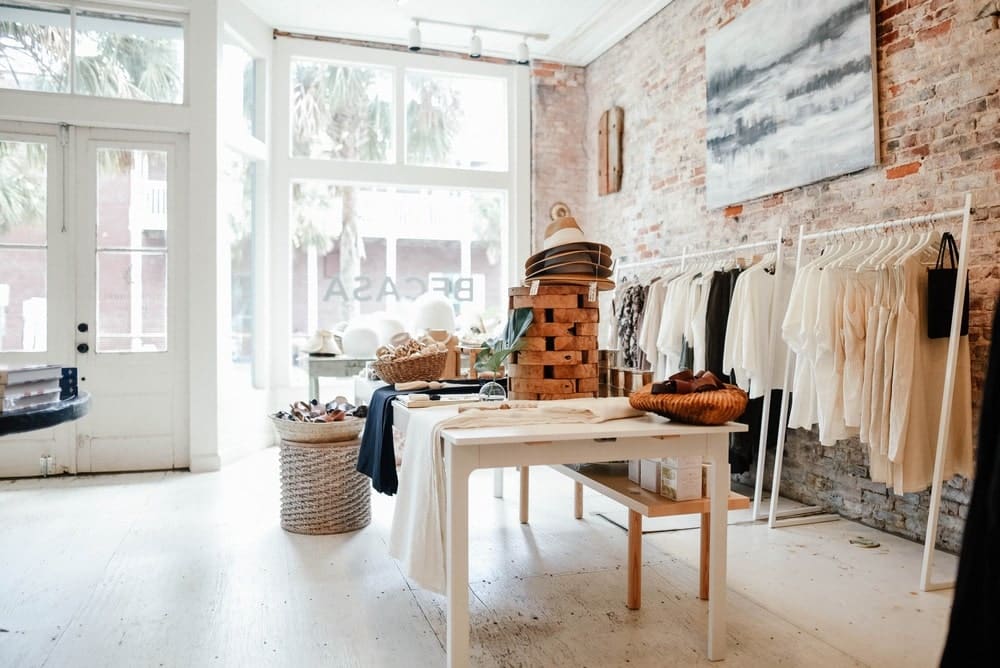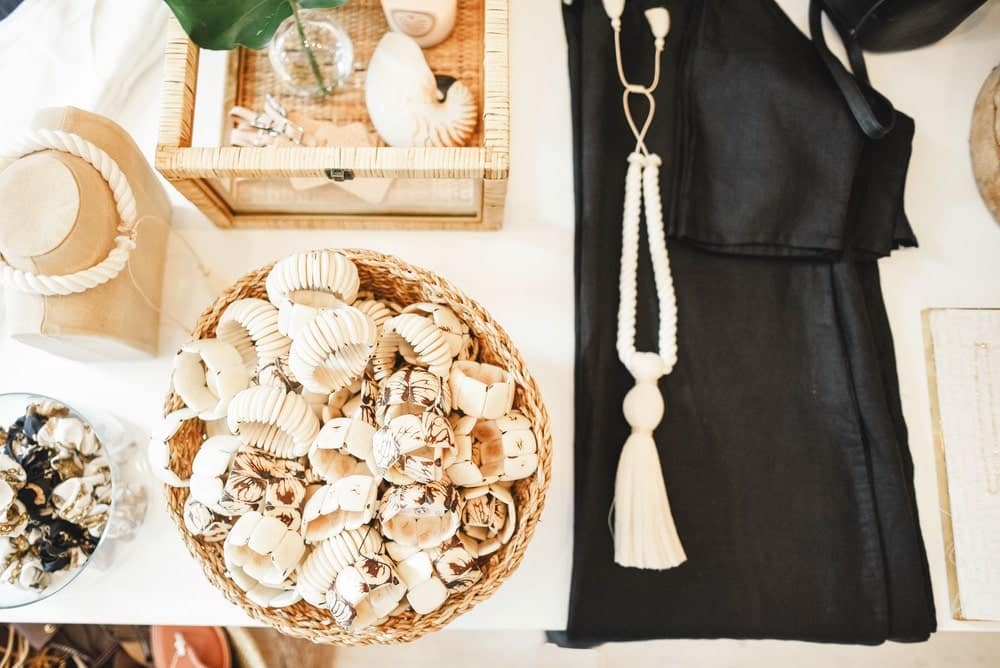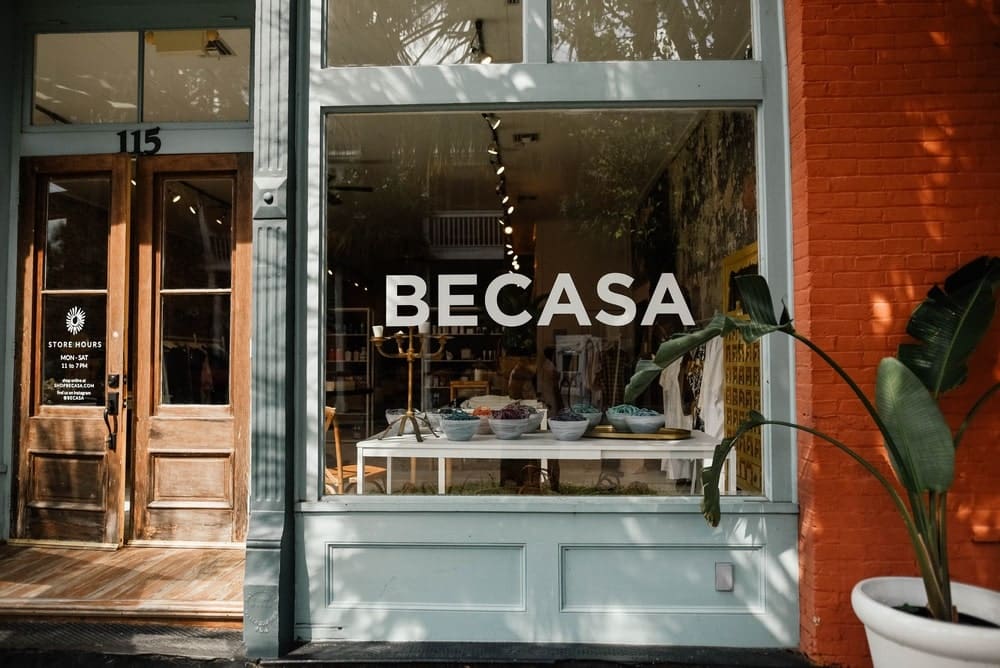 How do you provide such high-end quality and styles that appeal to everyone at an equally appealing price point?
Emily: I believe when you spend your money, you should be well taken care of in quality. The reality is that linen garments are historically more expensive (much of that's based on the perception of the resort lifestyle), but they don't have to be. I'm taking a fabric like linen that seems unapproachable in price and making it accessible and stylish for everyday life. My pieces are made in the USA—South Georgia to be exact—with a lot of love by a handful of people. I don't claim to be a couture designer; I just want to make high-quality, beautiful, and basic things that people already love and need, and that are easy to pack and travel with. I imagine my clients sink-washing BECASA pieces and drying them on the hotel balcony so they can rewear them, packing less and enjoying the trip more.
You have such a strong aesthetic presence with BECASA. Has the business aspect been a challenge for you?
Emily: I wish I could say no and just stay in the creative space all the time; but, yes, it's been a challenge. I think most creative entrepreneurs would probably say the same. I do everything myself, from designing pieces to fulfilling the web orders. I invested my entire savings in this business, and I never doubted what I wanted to give people and why I wanted to do it—but the logistics just about killed me. I've had to teach myself every part of the business and ask for help when I needed it—which I did. Always, always ask for help! Mentors and fellow entrepreneurs have been quick to throw me a life ring, and I'm forever thankful for them.
I'm an observer. I read a lot of magazines, and I like traveling to immerse myself in totally new surroundings.
How did you find the perfect location for BECASA's first brick-and-mortar store?
Emily: I saw the building when I was home one weekend. We had been to lunch at Apalachicola Seafood Grill just around the corner, and I was peeking in the windows. The old storefront with its big windows, exposed brick walls, and historic Apalachicola architectural style made an impression on me. I sought out the building's owner right away—he's an entrepreneur and artist with a heart for the old buildings and commerce of Apalachicola. I think he could tell that I had a big dream in my eye from the first time I met him. I see this building as a huge door that opened for me and for BECASA. It's been the perfect place; in the adjoining gallery space, we also hosted our Sundown Social supper series this past summer.
Yes! Tell me more about Sundown Social and how it ties into the future of BECASA.
Emily: My best friend Hillary Sparks (of Atlanta) and I started the dinner series as a fun thing for the summer. We both love the communal idea of the table and exploring the area's local harvest. Hillary was our food-and-drink extraordinaire, and I styled the table and shared some of my Old Florida soul in the overall atmosphere. We kept filtering our decisions for the socials with questions like, "Is this fun? Does adding this or changing this still make it fun for us to host?" When anything felt like it fell short, we would adjust it. We wanted to have as much fun as our guests and get to experience the gathering all together. We collaborated with Chef Chris Infinger of Beau's Meat & Two + BBQ in Panama City Beach and local oyster farmer Cainnon Gregg, who shucked his well-known Salty Bird oysters for us. It's a gathering for people of all ages to hang out and enjoy some good food that they're probably not going to get anywhere else. If anything, that's the same spirit and approach I take with BECASA. They definitely have a place on the same street.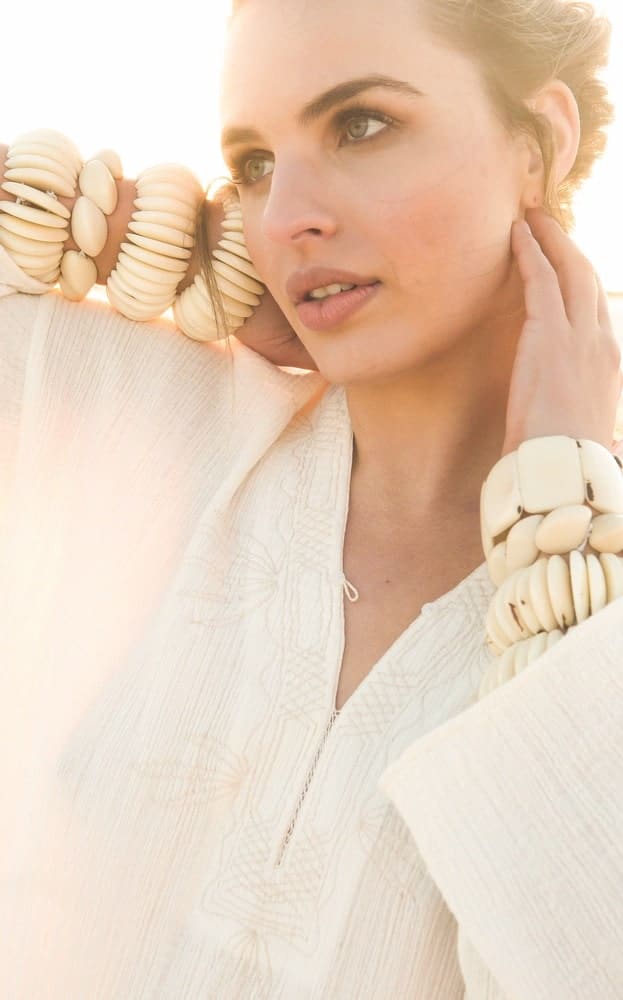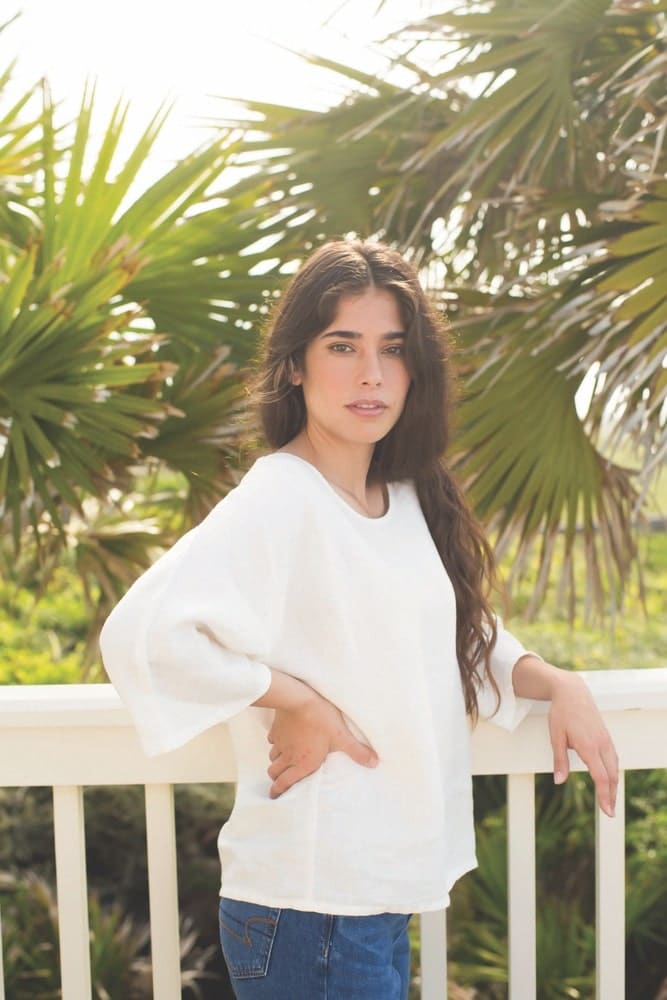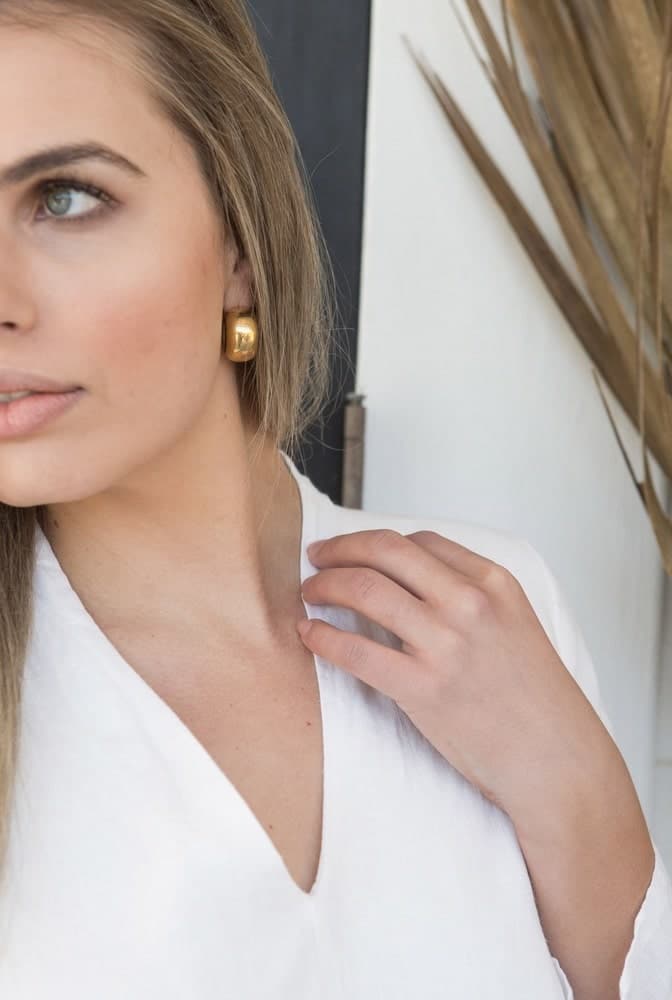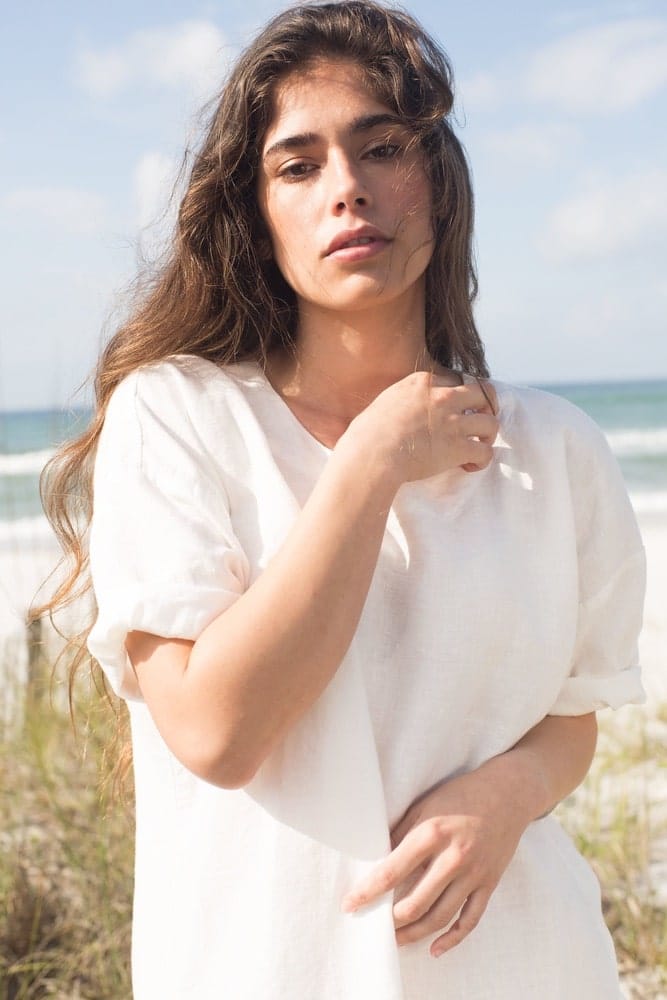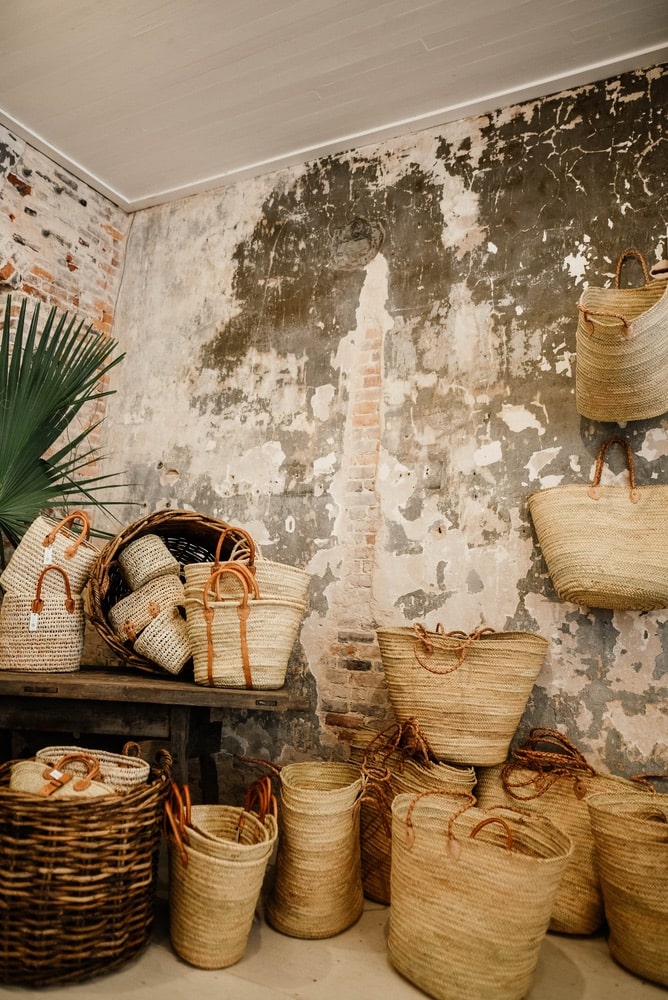 Were you nervous or insecure at all about the idea of returning to the coast and opening the store in a small town?
Emily: You know, it's funny. A lot of people have asked me that question. The answer is no, not really. My mom, my sister-in-law, and my best friend (who's only a shake older than me, but enough older to impart wisdom) all tell me your "give a damn" meter drastically decreases after hitting thirty. I'm starting to believe they're right. I've finally decided—and I had to learn—to do what makes me deeply happy. I'm an old soul and a Florida girl, so historic Apalachicola always had my attention. It's a gift to live here and have the shop. I feel like this is what I'm supposed to be doing. No matter the age, style, or size, I want people to feel good in their clothes and begin to collect a wardrobe of quality that won't break the bank—one that maybe inspires a leisurely porch sit, a patio dinner at their favorite restaurant, or a trip to their bucket-list destination.
Even with a fledgling company, Emily is already thinking of other ways to give back to the community she loves. Following the devastation from Hurricane Michael in October of 2018, Emily set up a scholarship fund for high school graduates in her hometown of Port Saint Joe, using a percentage of the profits from BECASA's second collection. Three students planning to go into creative careers were awarded scholarships from her donation.
Emily Raffield doesn't have to talk about Southern hospitality—she lives it. She is a tenacious leader and wants everyone who owns something from BECASA to have a relationship they can count on. It's a new, genuine degree of brand loyalty, and she's just getting started.
— V —
---
Visit ShopBECASA.com to learn more or shop online!
Anna Klement is a freelance magazine writer and editor. She is a Santa Rosa Beach local and has a degree in journalism and creative media from the University of Alabama. She writes profile essays inspired by people, places, and good food for both print and digital media. She strives to write meaningful stories that are enlightening and offer a different perspective.
ARTICLE CATEGORIES