By Crystal Hamon
The fashionable, new Pish Posh Patchouli's shop in Rosemary Beach recently hosted the talented celebrity makeup artist, billy b (Billy Brasfield). He was debuting his new line of makeup brushes and tools, billybBEAUTY, and giving makeovers during Patchouli's recent event, "billy b of billybBEAUTY giving Practical Techniques & Red Carpet Tips." VIE was invited to cover the event and Lisa Ferrick's love of fashion and role as social correspondent for VIE made her the natural choice to attend.
While preparing to photograph the event, Lisa quickly learned that billy b is one of the most sought-after makeup artists in the world with a clientele list that has included Sharon Stone, Beyoncé Knowles, Jennifer Lopez and Tyra Banks. His work has been featured on high-profile magazine covers such as Vanity Fair, Harper's Bazaar, Marie Claire, Elle and Rolling Stone. He has also done music videos with Beyoncé Knowles, Missy Elliott and the Dixie Chicks. Just days before his appearance in Rosemary Beach, he was traveling through Europe, working at the Cannes Film Festival, creating the look for the cover of Spanish Glamour. Lisa recalled, "I knew I was in for an exciting afternoon, but I never would have guessed all that would lie beneath this unassuming makeover event. I wondered how a little shop in Rosemary managed to reel in such a big fish!"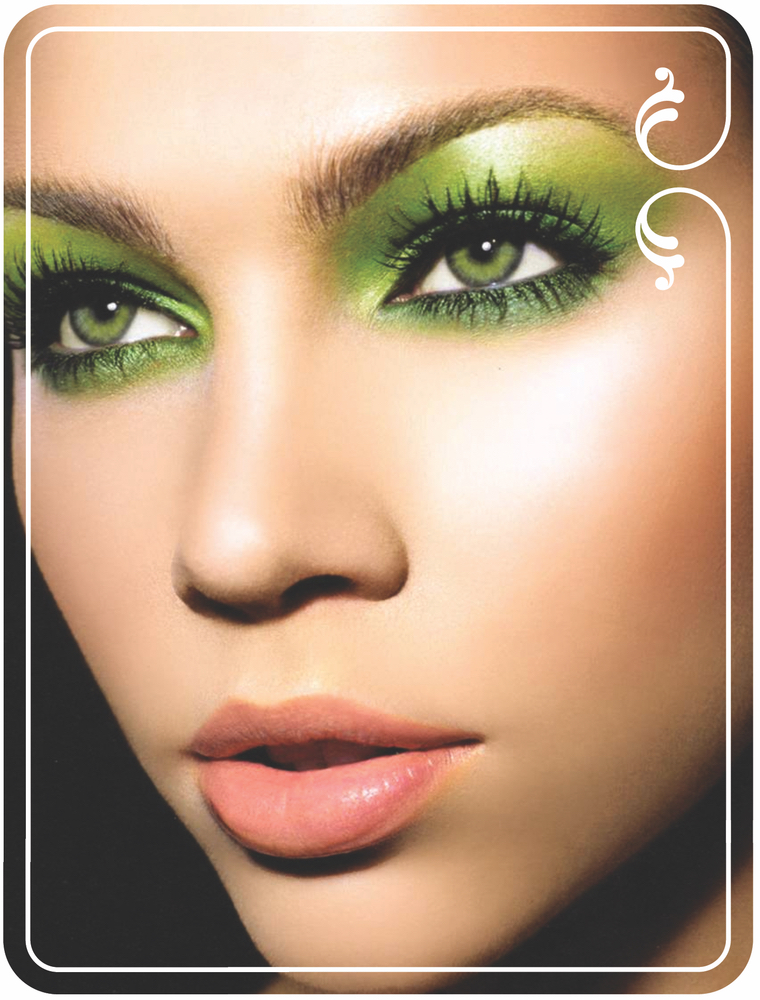 Patchouli's owner, Lynn Dugas, described meeting and connecting with billy b. "It was serendipity," she said. She was in Miami for Food Network's South Beach Wine & Food Festival, as well as The Makeup Show Miami. After being encouraged by her boutique buyer, Lesley Hoover, she visited his booth and fell in love with his lash/brow groomer. billy b's assistant was manning the counter. When she spoke to him, she learned that billy b had already researched Patchouli's and obtained Lynn's business card. In fact, as fate would have it, he had been meaning to get in touch with her about carrying his new brush line.
billy b rarely makes store appearances, but he owns a condo in Destin that he had not visited in three years. It was the perfect arrangement. He could spend some downtime at his condo while taking a day to share his talent with Patchouli's staff and customers. Lynn said, "billy b is so likeable, down-to-earth, helpful and friendly. You fall in love just talking to him. There isn't an ounce of him that is pretentious."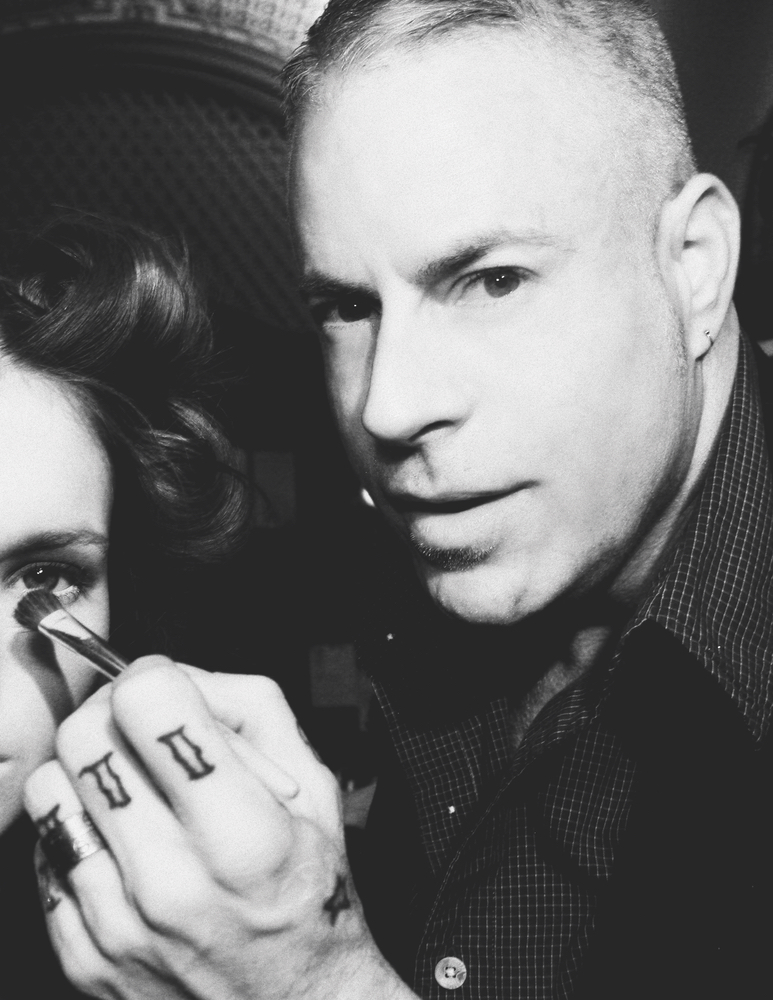 Pish Posh Patchouli's served as the ideal venue for an artist like billy b. The upscale apothecary boutique conjures the sense of walking into a chic Soho studio. Dripping with charm that mingles modern, clean, fresh design with rustic elegance, the corner shop holds a myriad of eclectic decorations gathered from antique hideaways and world travels. Lynn, who is both the owner and architect behind the design, has collected unique relics like the Russian rock crystal chandeliers, a carved wooden plume inlaid into the sales counter, and an 1890s Jacobean bar garnished with stained glass. The inlay of the interior door panels were discovered on a trip to Santa Fe and the Chicago-style brick walls incorporated throughout the store were a nod to her parents, who inspired the unorthodox look of the unpointed mortar. You can expect to find handmade soaps, customized essential oils, French perfumes, high-end cosmetics, fragrant candles, jewelry by local artisans and the latest trends in this European-styled gem along the coast.
I love the art of transformation and making something the best it can be. Whether it is a face or a house, I live for it.
The host and manager of the sophisticated new shop, Lesley Hoover, welcomed Lisa to the event and introduced her to billy b. Lesley, who was instrumental in arranging his visit, told Lisa, "billy b is such a charismatic guy. He has so much energy – it exudes from him whether you are talking to him by phone or in person. He has an uncanny ability to make women feel comfortable about themselves. He is extremely laid-back. I just admire him so much."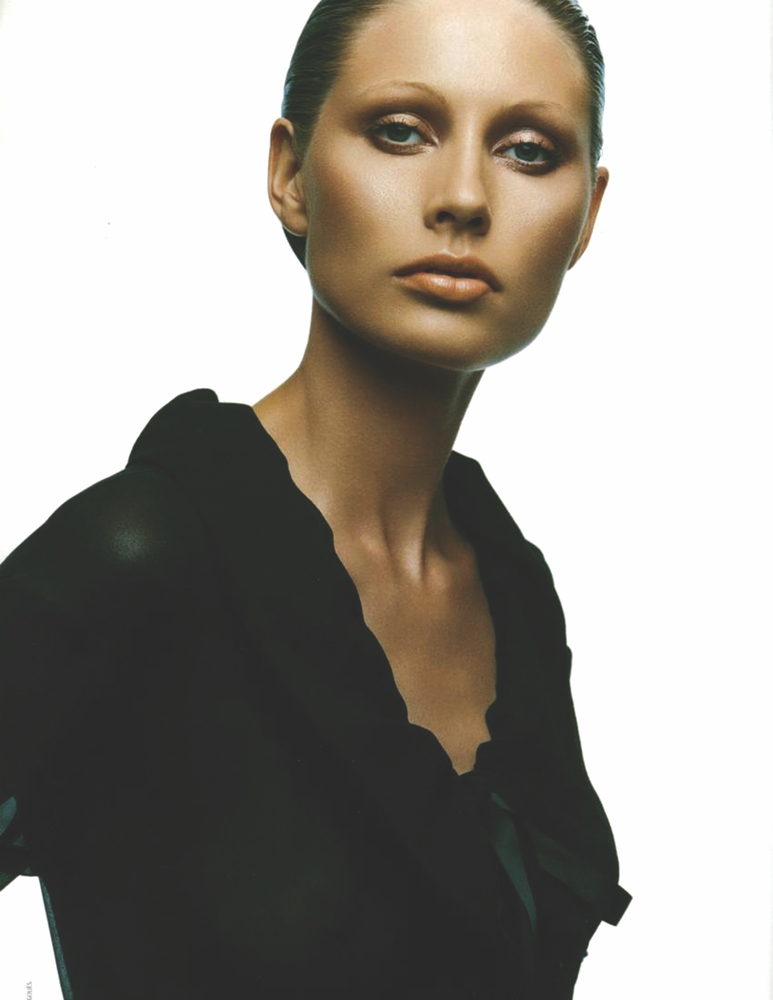 With rock-star looks and prominent tattoos, billy b certainly stood out from the crowd. But when Lisa had a chance to sit down and talk with him, she found comfort in his demeanor. She said, "He wasn't at all what I expected from a famous makeup artist. I was pleasantly surprised at how modest, easygoing and inspirational he was to me." Naturally, she handed him a copy of VIE's first issue and was surprised that he was already familiar with it. He especially liked the story about Fashion Week in New York.
They hit it off right away. She said, "Because he lives in L.A., he reminded me of what life is like there, with all its quirks and charms. We reminisced about all of the things we like about it." They discussed their mutual love of travel and complete disdain for trends. "Not everyone will look good in trends – like dark purple eye shadow. You have to make fashion your own," he told her. Lisa appreciated how friendly, honest and accepting he was, adding, "He wasn't overly eager to keep the focus of the interview on his accomplishments and kept encouraging me to follow my dreams, take every opportunity to do what I love and live life to the fullest. In that same spirit, he doesn't see his career as a job. He kept calling it a lifestyle—one he loves and would never give up. That's the way he thinks life should be."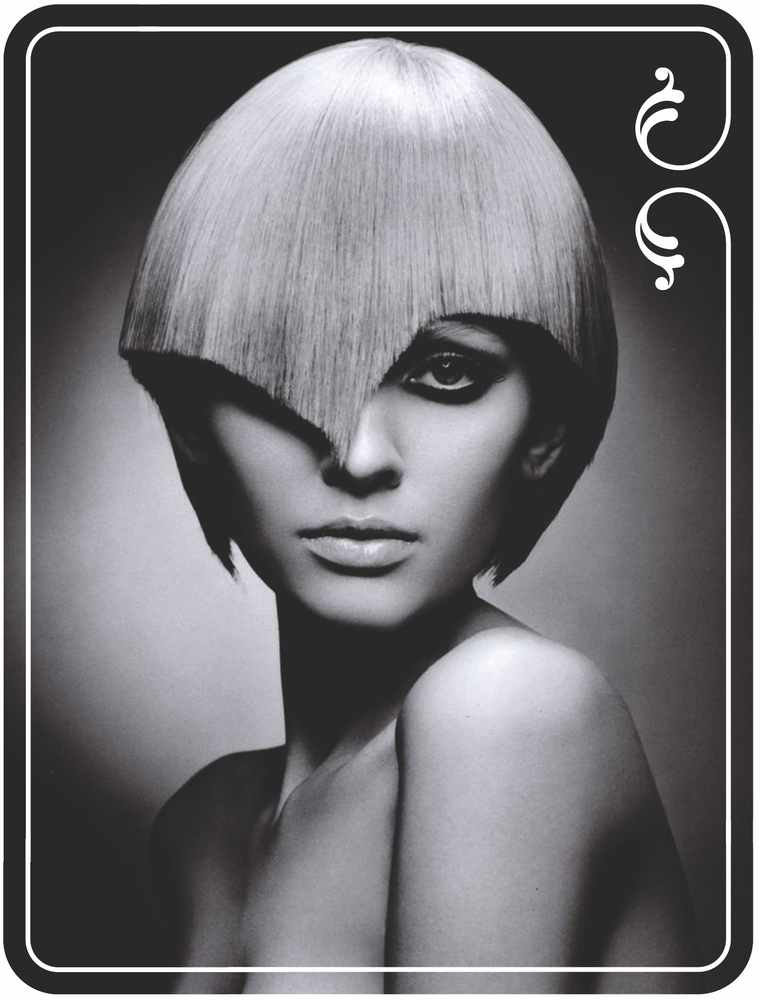 billy b believes that most women have a conflict with the painted face. He said, "Most women want to look their best, but some feel lost when it comes to makeup because they don't know the tricks of the trade or have the tools they need." She asked him why he started with brushes and not a color line. He told her, "I wanted something fresh, so I started to modify my brushes because I could not find brushes that did what I wanted. I always had to trim them with cuticle scissors to get them to do what I wanted." He also explained that, with his own line, the more thoughtful shape and handle make them easier to put in a purse or makeup bag." He has thirteen brushes in his new collection, but his favorite is #9, the mascara brush (a new favorite of us girls at VIE). billy b also mentioned a couple of his favorite, more affordable beauty products; L'Oreal's Voluminous Mascara in Carbon Black and Alison Raffaele's Transparent Finish Powder are staples.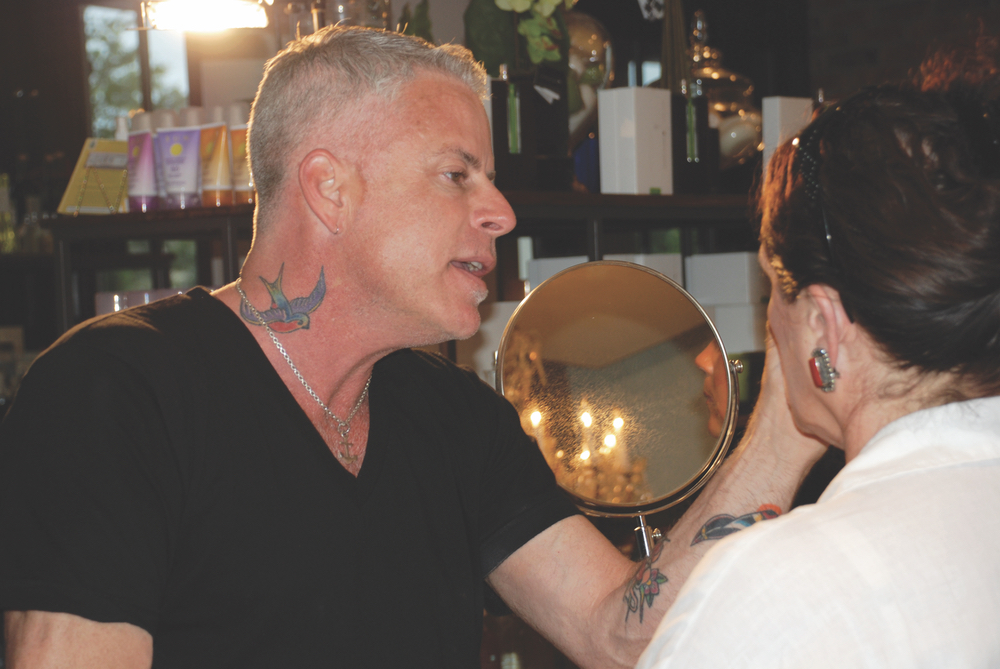 billy b's story of how he ended up in this career sounds like something right out of a reality television show – unscripted and unpredictable. "I ventured into the beauty industry completely by accident," he said. His roots trace back to the little Southern town of Aberdeen, Mississippi, but his real dream was to live in New York City. Having no experience as, or desire to be, an actor, he successfully faked his way through auditions at the American Academy of Dramatic Arts. For billy b, it was simply a means to an end. Mom and dad's money paved the way to get him to the land of his dreams. After just one semester he dropped out and his parents cut off all financial assistance. He moved into the YMCA near Times Square and applied for a job at Macy's – it was the only store he knew of (from watching the Macy's Thanksgiving Day Parade on television when he was growing up). They had an opening in the cosmetics department, so he lied about having experience, got the job and stumbled onto his hidden talent.
billy b knows that beauty is more than skin deep. He told Lisa about another passion of his: helping to restore his hometown to its former glory. In the 1800s, Aberdeen was rich with cotton and gorgeous Victorian cottages; antebellum houses were abundant. In this town of 4,000 people, 250 of its structures are currently on the National Register of Historic Places. However, with industry fleeing, the town started to struggle and houses were being lost to neglect. He said, "These houses, which had once been passed down from generation to generation, were being left behind, torn down or just falling down." The houses were so beautiful and so inexpensive that he couldn't stand to see the place – the place where he grew up – dying. So, he began buying some of the houses to save them. To date, billy b has saved twenty houses and currently owns seventeen.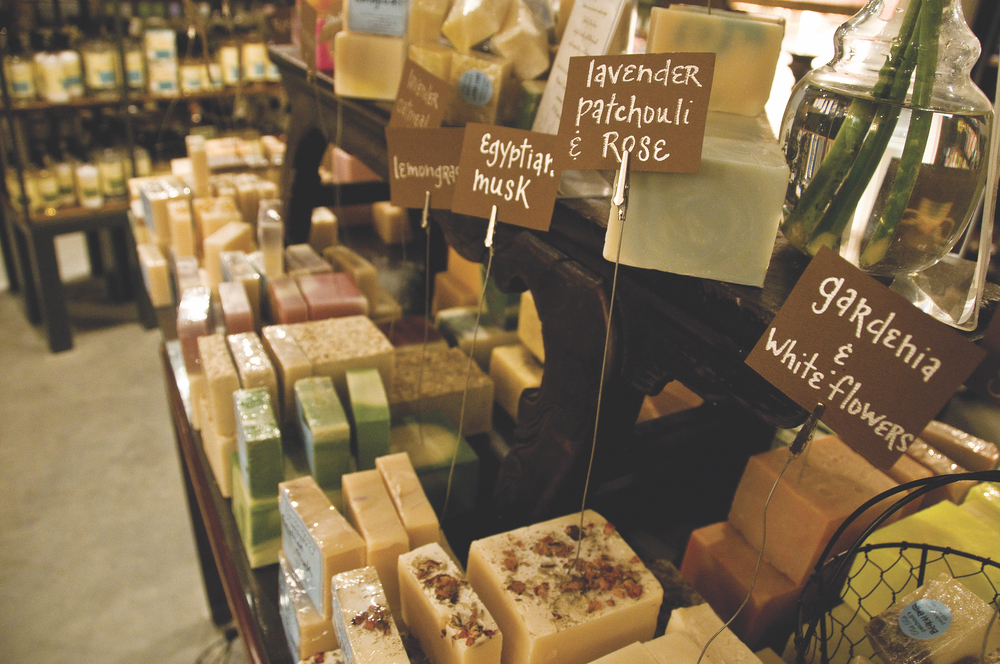 After an on-the-job interview with writer Isabel Gonzalez, the story of billy b's efforts to help rebuild his hometown showed up on the cover of the Home and Garden section of the New York Times. The national exposure of his story caught the interest of television producers from across the country, resulting in a signed deal to develop a show with World of Wonder Productions who produced a pilot for the show entitled, "The Beauty Foundation." The show contrasts billy b's life as a high-fashion makeup artist with his other passion for saving houses in his hometown. The pilot is currently being shopped to several networks. He told Pierce Mattie Public Relations, "It is just me, my seventy-four-year-old (pistol-toting) mom, and my ex-con good ol' boy contractor, Cecil, and trust me, the hilarity is just beginning." billy b doesn't know if the show will make it, but he is excited about how it might help his hometown. He said, "I love the art of transformation and making something the best it can be. Whether it is a face or a house, I live for it."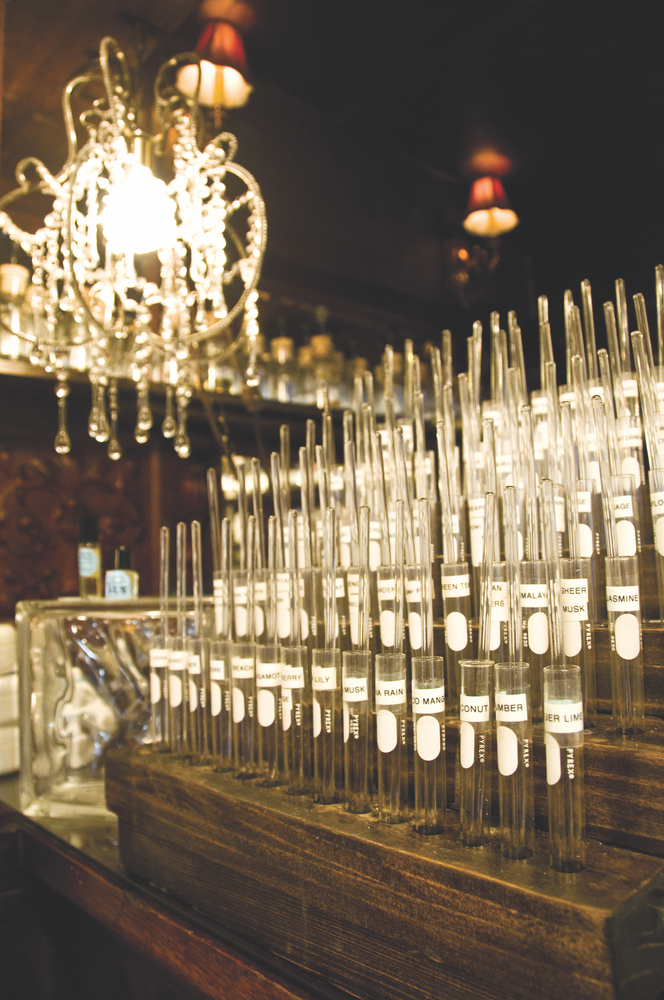 This sentiment connects to Patchouli's idea of inward and outward transformation. A quote from Audrey Hepburn, which you will commonly find inscribed on a chalkboard behind the counter or at the front door of one of their shops, reads, "For beautiful eyes, look for the good in others; for beautiful lips, speak only words of kindness; and for poise, walk with the knowledge that you are never alone."
The interview – which felt more like one of billy b's inspirational lectures from The American Beauty Tour that he has headlined for The Powder Group – left Lisa feeling like she had a new lease on life. In a way, billy b had given her a restoration of a different kind. And, after all, isn't that what beauty is all about?
—V—
ARTICLE CATEGORIES