story and photography By Colleen e. Hinely
The moment that the plane's landing gear unfolded from their hidden chambers, I looked out over Boston Harbor. As we descended into Logan Airport, I peered out over the beautiful skyline and surrounding cityscape. I could see South Boston's neighborhoods stacked with "three-decker" houses and basketball courts on every street corner. As the wheels touched down, I watched as dozens of clam diggers scooped soft-shelled clams out from the muddy beds that lie adjacent to the runway. My sentimental journey home had begun.
As I waited in baggage claim, I watched as fellow passengers were greeted by family and friends. I listened as they exchanged greetings, recognizing the distinct Boston accent—a dialect of nasally low vowels and rolling r's. It is one of the most unique and recognizable dialects in the U.S. I reveled in the chatter. It was music to my ears. Outside the terminal was a cacophony of car horns. In Boston, drivers are unafraid of blasting them. In fact, the car horn is a necessary tool for communicating with other drivers along the congested streets of the city.
After an evening with friends in town and a stay at the landmark Boston Park Plaza Hotel and Towers, I headed north on Route 1 to Wells Beach, Maine, where I would spend the first three days of my trip at Ocean View Cottages and Campground. I checked into cottage number twenty-four, one of the original century-old Shaker-style cottages. Immediately upon entering the bungalow, I flung open the back door to take in the vista of Drakes Island Jetty and Atlantic Ocean pass. The familiar cool breeze brought a sense of comfort. As I sat in the Adirondack chair, I gazed down toward the marsh, looking for remnants of a footpath that I had helped pave long ago.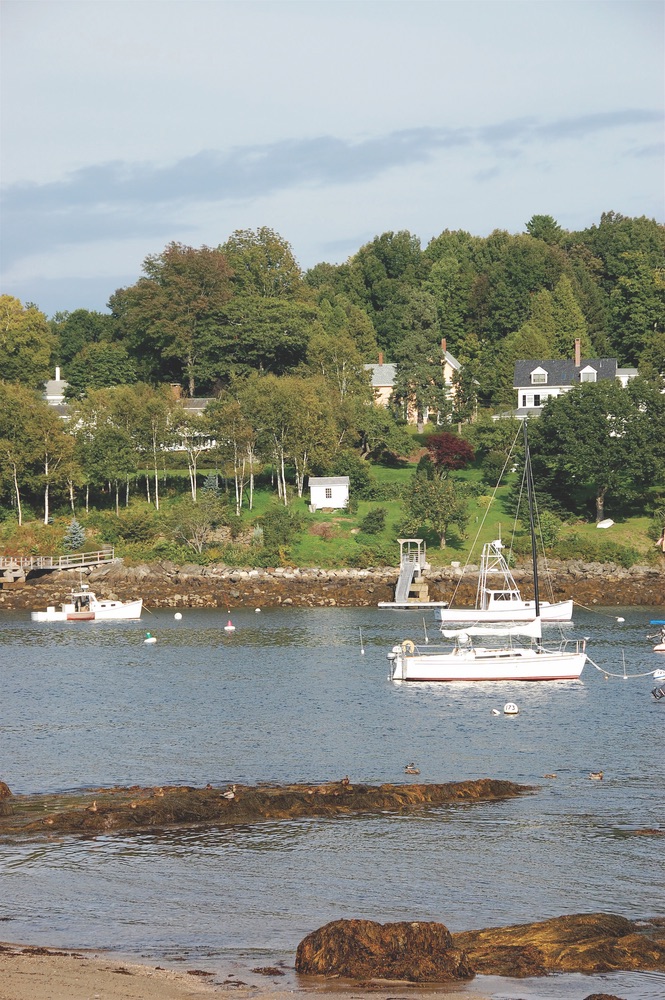 Ocean View is a family campground that was established around 1900. The grounds are perched high above the tidal marshes of the distant harbor and ocean pass. Maynard Trafton purchased the property in 1946, and to this day, it is still owned by the Trafton-Havens family. It was here, at Ocean View, that I spent every summer as a child. Back then, John Trafton (son of Maynard) was proprietor, the "chief cook and bottle washer," as he would say. His children, Scott, Todd, Sherry, Micah, and Seth, were my dearest childhood friends. Our summer days were filled with adventure, as we spent them hiking along the flattened, soggy marsh grasses and fishing for sand sharks that were swept in by high tide. We unearthed arrowheads and other artifacts from deep in the woods and told stories of the alleged sea captain who had once owned the property—countless times, we swore to seeing his ghostlike image peering out of a dormer window. Our imaginations were boundless.
The three days that I spent in Maine were cool and crisp. The offshore approach of Hurricane Igor ushered in a convoy of surfers from Quebec. After pitching their tents, they communed around a bonfire, chirping about their plans for the morning surf. Late in the evenings, Seth, Todd, and I would gather around our own campfire to reminisce about old times: our misadventures with the campground golf cart; the times we had each been pinned by low-hanging clotheslines; and our discovery of an ancient burial mound and all of the imagined bad fortune that followed.
On the first evening we sat fireside, a menacingly dense wall of fog rolled in from the ocean, consuming everything in its path, eventually penetrating our fireside powwow and chilling me to the bone. I retired to my cabin but laid awake, listening to a distant sea buoy; with each wave crest, a bell toll warning mariners of the approaching storm; with each wave trough, the buoy's solemn silence penetrated the night, mourning the infinite number of souls who have been forever lost in the dark abyss of the Atlantic.
The next day, I awoke at sunrise, nature's alarm for the chatty birds and the joyous little chipmunks. A northerly two-hour drive landed me in Rockport, Maine—a postcard-perfect Midcoast Maine harbor. Early in my stroll through town, I wandered past the Rockport Opera House and into the adjacent park. From there, I watched as forklifts along the harbor conveyed wooden traps from the lobster boats to the neighboring lobster pound. Lobstermen, outfitted in rubber overalls and burly sweatshirts, gathered around the scales, ready to cash in on their day's haul.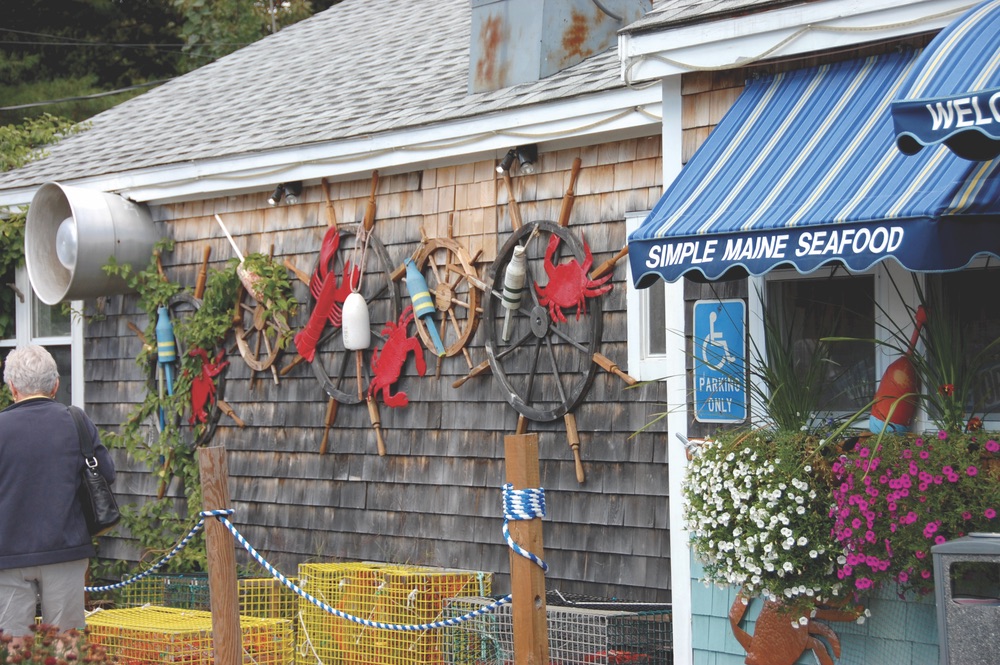 As I emerged from the park, a photographer approached me. He introduced himself as Jonathan Brand, a local freelance photographer, and asked for permission to take my picture. Though very hesitant, I agreed. He explained that he had just submitted a photo to the Center for Maine Contemporary Art for an upcoming exhibit and was returning to his home on Ship Street, a few blocks away.
A man in his late sixties, the professor-like Mr. Brand was outfitted with an ancient thirty-five-millimeter camera. He said the old Leica camera was his "constant companion." A former director of the J. Walter Thompson marketing agency in New York City and published photographer, Jonathan told his humble life's tale as we walked the main road, stopping every few feet as he pointed out some of the town's significant landmarks. For the remainder of the afternoon, Jonathan was my gracious guide to the city of Rockport. As we strolled, we both captured pictures along the way. While mine were of historic homes and ships in the harbor; Jonathan focused his Leica on more animate subjects—people engaged in conversation, couples walking their dogs, and the crew of the sailing vessel Old Glory as they scurried to secure the schooner against the fierce running tide.
Our engrossing afternoon walk led us to a quaint colonial structure nestled high on a harbor bluff, where Jonathan invited me to a guided tour of his beautiful home. Most of the furnishings were draped in white bed sheets in preparation for his departure to his primary residence in Portland, Oregon. Jonathan shared how the home had served as a set to the 2001 movie In the Bedroom starring Sissy Spacek, and how the kitchen had once functioned as Rockport's first general store.
In an upstairs room, two twin beds were covered in meticulously catalogued stacks of black-and-white photos. Jonathan eagerly showed me his works dating back to the '50s and '60s that he had spent days organizing—candid shots of his daughter, pictures of his friends as they frolicked in a European countryside, and other classic photography. Some of his work, such as his photo East 100th Street, New York City, Theater in the Street (1963) and his artist portrait Alice Neel (1968), had been featured in LIFE magazine. Jonathan's artistic passions are augmented with an impressive collection of the art of the classic American painter Alice Neel. He told of the longtime friendship between his father and Ms. Neel.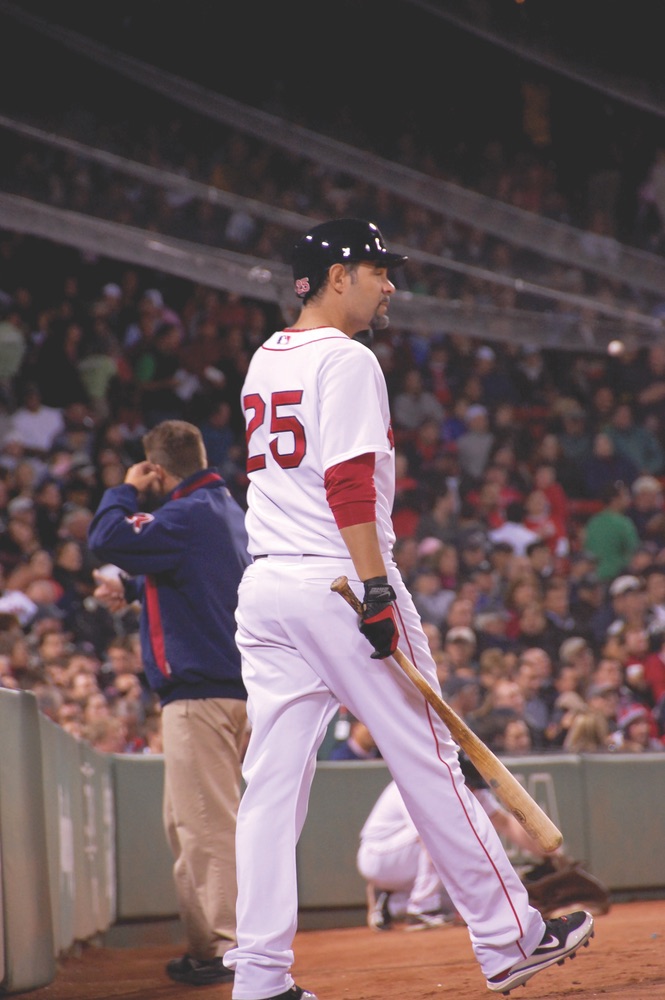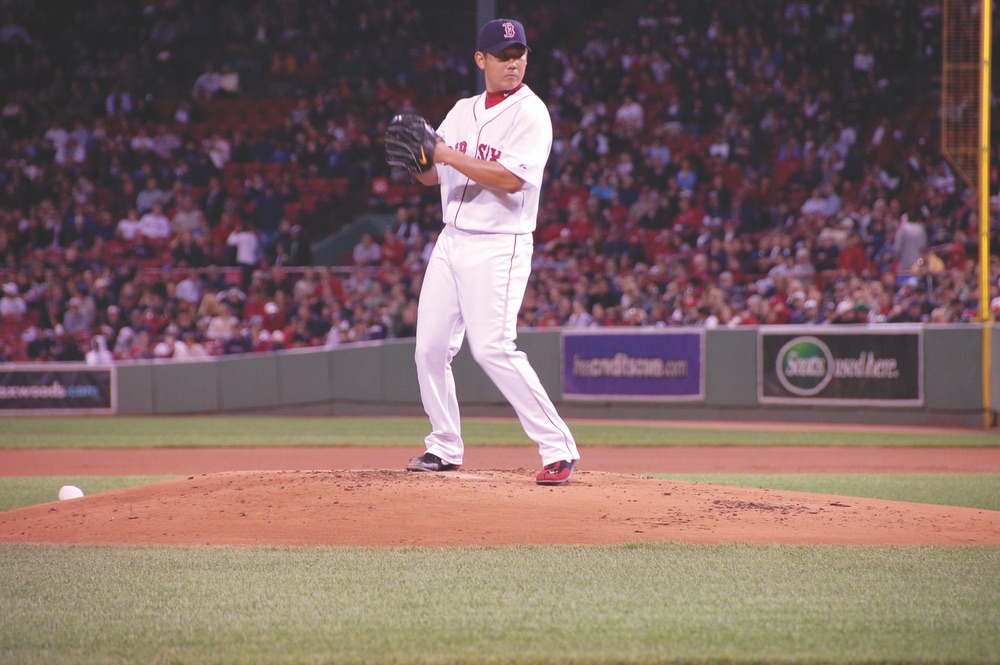 When I later learned that Jonathan's father had been the accomplished novelist Millen Brand, I phoned him at his Portland, Oregon, home to talk about his artistic lineage. Jonathan was proud to share how he had just received his personal copy of his father's novel, The Outward Room (originally published in 1937), with afterword written by New York author Peter Cameron, which had recently been rereleased. He was especially pleased with the complimentary description of his late father's character in the biography. "The only thing is, in the afterword, it mentions that my father was the son of a Pennsylvanian fisherman, which I was at least unaware of. My father was the son of a carpenter. All in all, I am quite pleased," he said.
After my personal whirlwind tour of Rockport, I headed back to Wells Beach, where my remaining days and nights were devoted to close friends. Before making my way back to the Florida Panhandle, I spent my final evening in Boston with my childhood friend, Michelle, who lives in a quaint Kenmore Square apartment overlooking the Charles River and its steady stream of college rowing teams. Kenmore Square is also home to Fenway Park, where I was to attend a game that evening.
Fenway Park is Major League Baseball's oldest and smallest ballpark, and has been home to World Series Champions the Boston Red Sox since 1912. Fenway has also been home to undisputed baseball legends like Babe Ruth, Cy Young, Ted Williams, and countless others. Scores of fans fill the stands in this beloved ballpark. Notably, the Sox recently sold out their entire eighty-one-game home schedule for the sixth year in a row and entered 2010 with a 550-game sellout streak—the longest in Major League Baseball's history.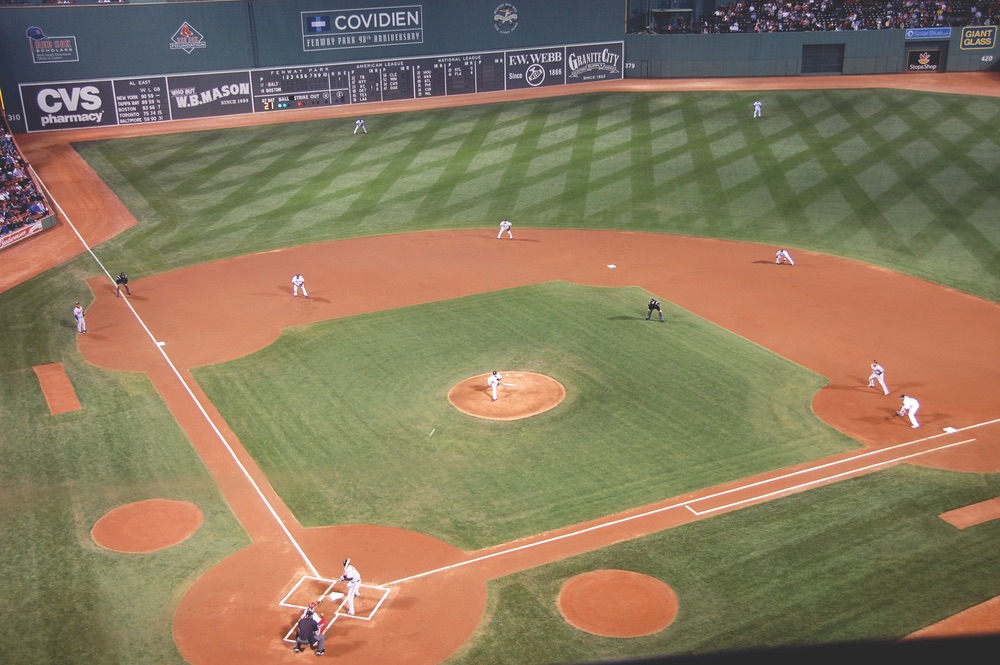 The Red Sox tradition runs deep within the families of New England and around the world. My father and grandfather both attended numerous games in the '50s and '60s. If they were not in attendance, they would spend hours listening to game coverage on the radio. I recall countless Sunday visits to my grandparents' house as a child, my grandfather sitting in the corner chair listening to the Red Sox game, envisioning each play depicted by the sports announcers.
I was afforded with the opportunity to attend the September 21 Red Sox vs. Baltimore game. Sitting high above home plate, I was hardly able to contain my excitement as a foul ball flew into my press box. Not only was I overcome with nostalgia just being at Fenway, I was now able to bring home a random foul ball to my daughters, who themselves have been inundated with Red Sox mania since birth. A trip closer to the dugout brought me within arm's reach of baseball greats like the retiring Mike Lowell, catcher Jason Varitek, and fan favorite "Big Papi" David Ortiz.
After the game ended, I left Fenway Park and walked toward Michelle's apartment. I caught myself smirking as I walked past the famous giant neon CITGO sign, overwhelmed by the evening's events and reminiscing about my trip. I departed Boston the next morning filled with excitement, eager to share my adventure with my husband and daughters—and add to the volumes of beloved memories of my childhood home.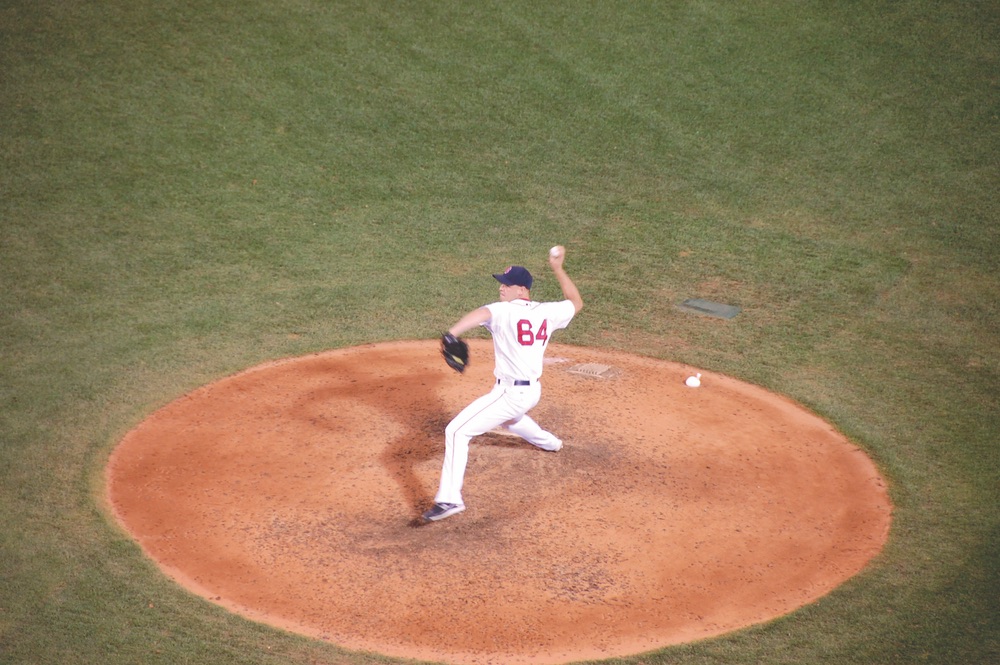 ARTICLE CATEGORIES