Donning Leona Spring 2012 Swimwear
By A. Edmonson |  
Photography by Jack Gardner and Troy Ruprecht
Drive along Walton County, Florida's Scenic Highway 30A and you'll stumble right into Alys Beach, an oasis not so different from a hidden retreat in the West Indies or coastal Morocco. Tucked into the heart of this beach community is the exquisitely stylish Caliza Pool. Reminiscent of a traditional Greek agora or Roman piazza, the pool complex comprises private cabanas, arched colonnades, elevated terraces, and an open-air bar—all surrounding a distinctive and diverse selection of outdoor living areas and pools. Long, elegant drapes of various colors and textures are used to define the many diverse intimate and private sections. Lush gardens, fountains, and tropical palms shield Caliza from the outside world, creating a truly secluded and serene escape.
With its limestone paved terrace and bleached-white walls set against a sky of azure blue, Caliza Pool was the perfect backdrop to complement the bright hues of the Leona Spring 2012 swimsuit line from Nashville-based designer Lauren Leonard.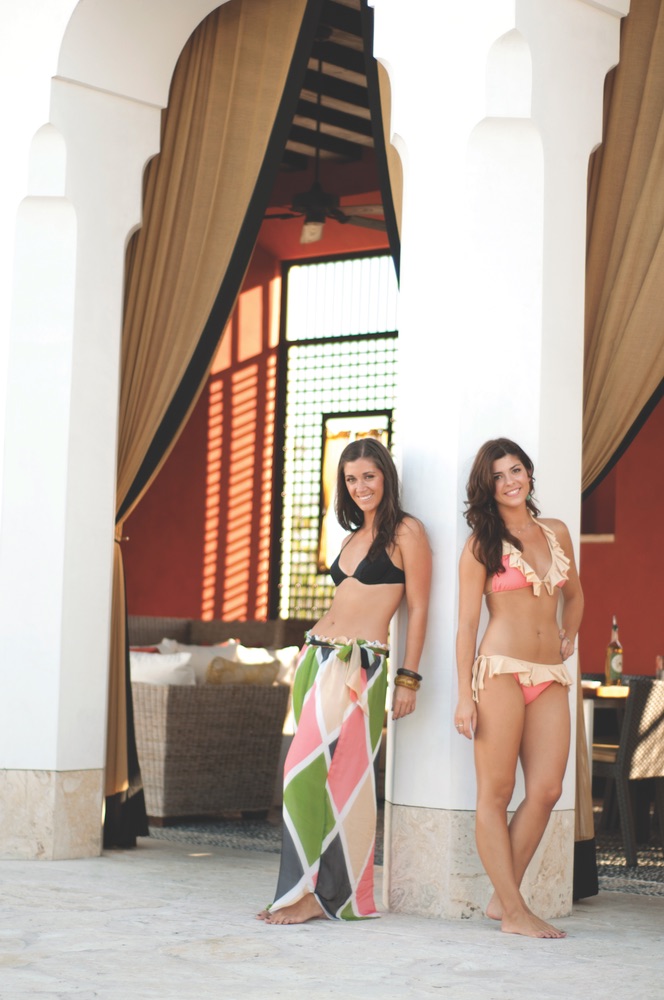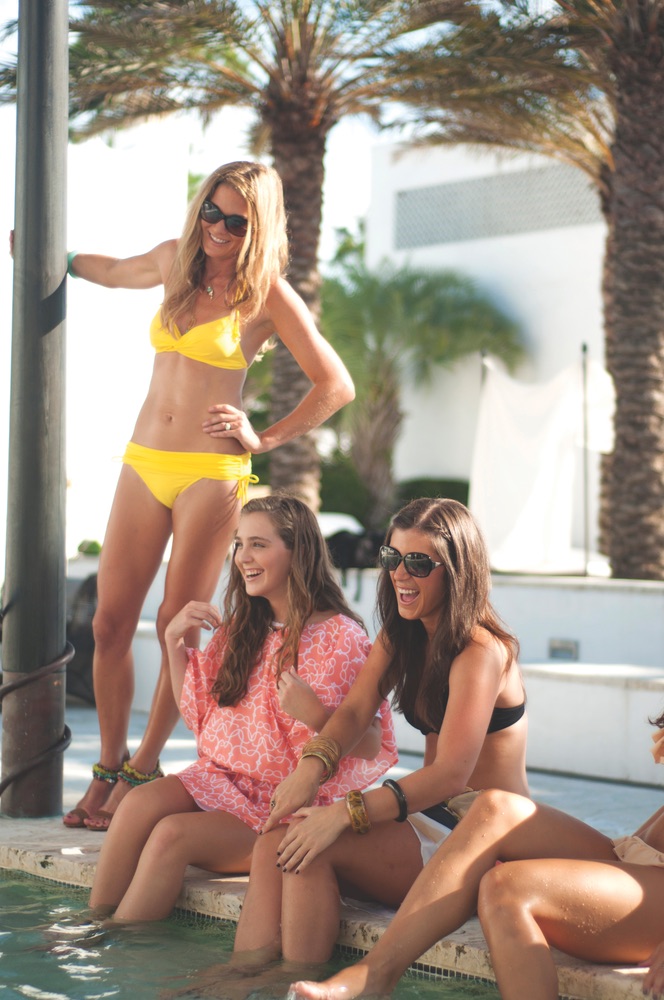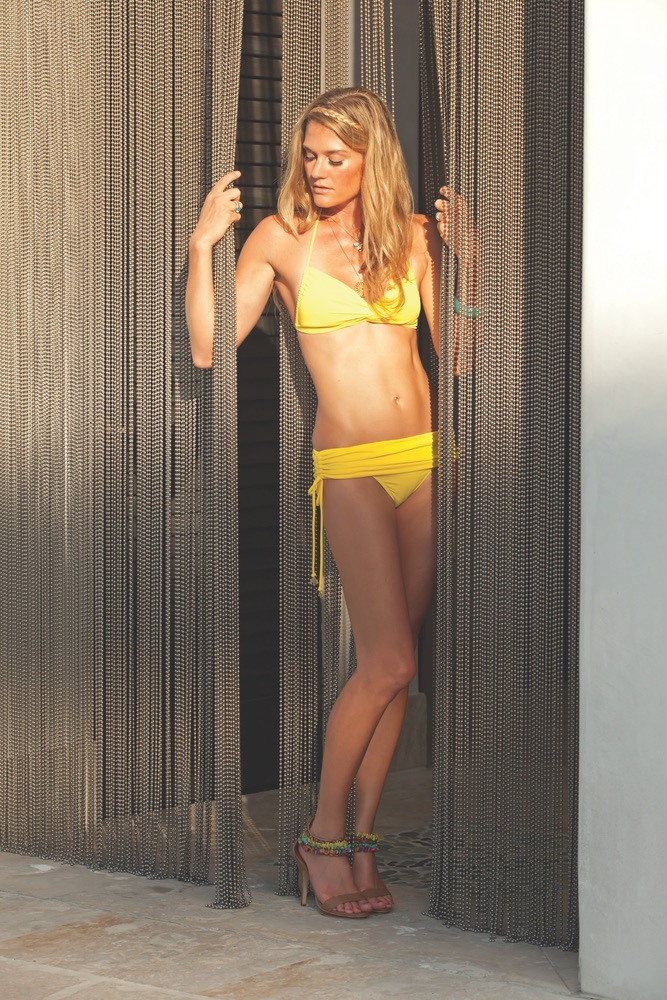 An up-and-coming designer with the ability to put her distinctive mark on otherwise classic pieces, Leonard stands apart from the crowd with her fresh and unique perspective on women's swimwear. Bright colors, girly ruffles, and styles that flatter a woman's shape work together to create suits that are eye-catching as well as functional and comfortable to wear. In a market where choices seem endless, it isn't always easy to create a line that grabs the buyer's attention immediately, but Leonard has succeeded in doing just that.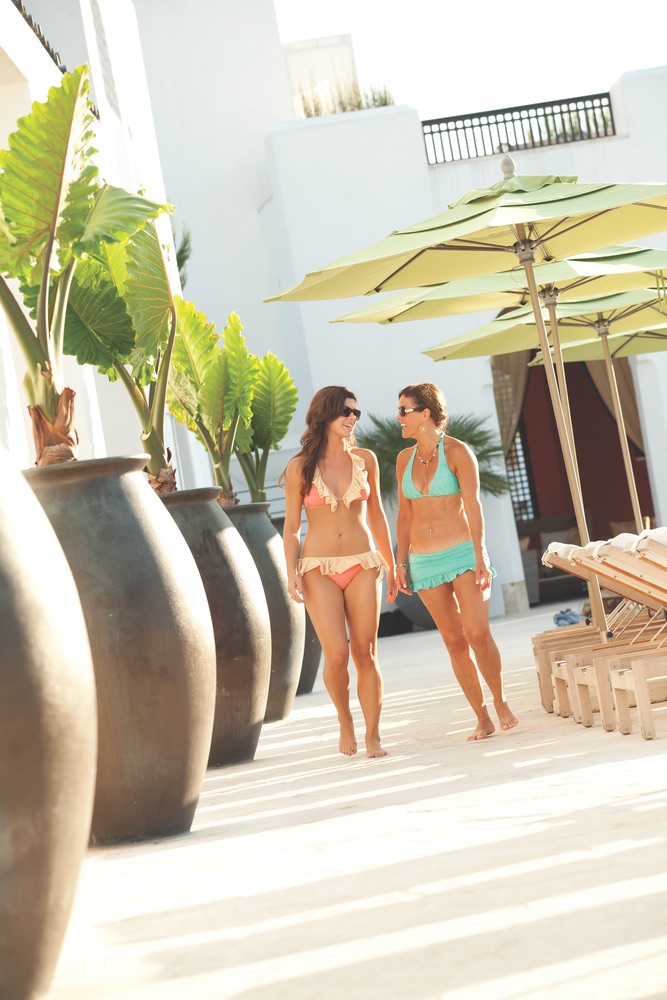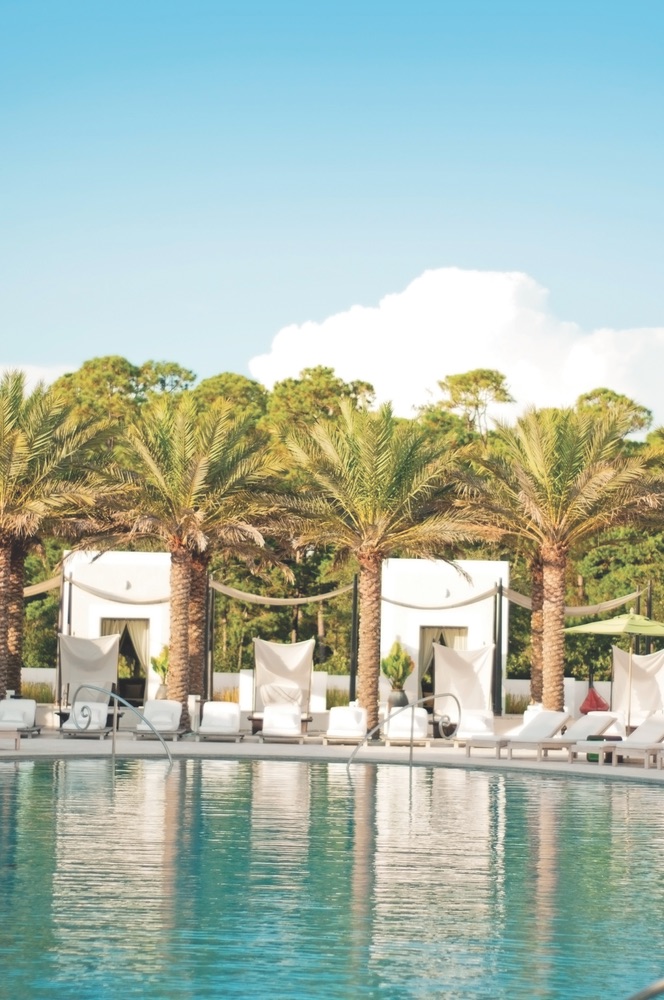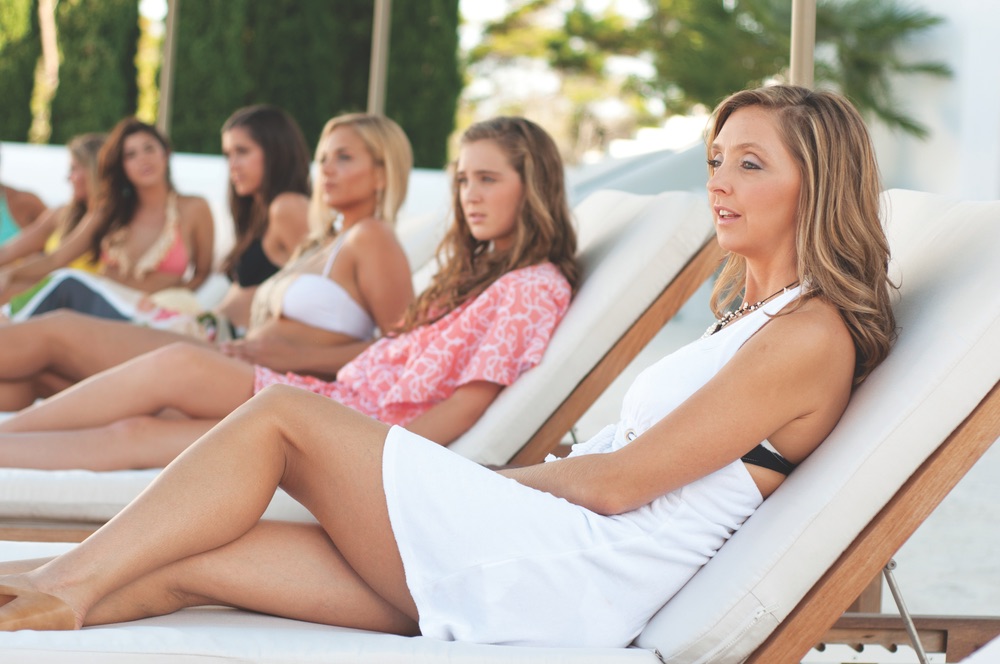 Alongside one of Caliza's pools, we watched from behind the scenes as these willing models were transformed into bathing beauties in pieces from the Leona Spring 2012 swim collection.
— V — 
ARTICLE CATEGORIES