The Lost Art of Living Well
By Lisa Marie Burwell
As each month of this year passes, I have new revelations about myself and how I am processing both the good and the bad of the pandemic, the imposed quarantine, working remotely and the slow return to work three months later, and other events leading up to the present.
To ignore the causes of the pandemic and the effects that this global event has had on us all would be foolhardy at best. I am grateful that I have been blessed beyond measure with my abode that feels like a refuge, home-cooked meals, my business still intact, my husband, and, last but not least, my good health. (Thank you, dear Lord!) Sadly, some others were not as fortunate this year. Even spending time with friends on a smaller, more intimate level has been more enjoyable as I notice that I am more present, not allowing the noise of life to distract me from living in the moment. But, as I am also human, there have been times this year when I was also overwhelmed, scared, weary, and unsure of what the future holds.
Physicist Sir Isaac Newton's third law of motion states that for every action in nature, there is an equal and opposite reaction. There is truth and wisdom in this on a philosophical stage as well. It becomes amplified when there is much darkness, as a small amount of light shines even brighter. I have found that what was once lost in my life is finding its way back to me. Even though I am very busy navigating the waters of stress and being overextended at work, I have noticed a stillness that I have not felt for many years. The pace of Western civilization is fast and it kept getting faster and faster. Being unable to travel, attend social events, and dine out until recently gave us all more time to enjoy the important things—things we didn't realize we needed. It's allowed me time to be still—to pray, to deal with past issues I had stuffed deep into my soul, to think, to read, to plan, and to take care of my home and family.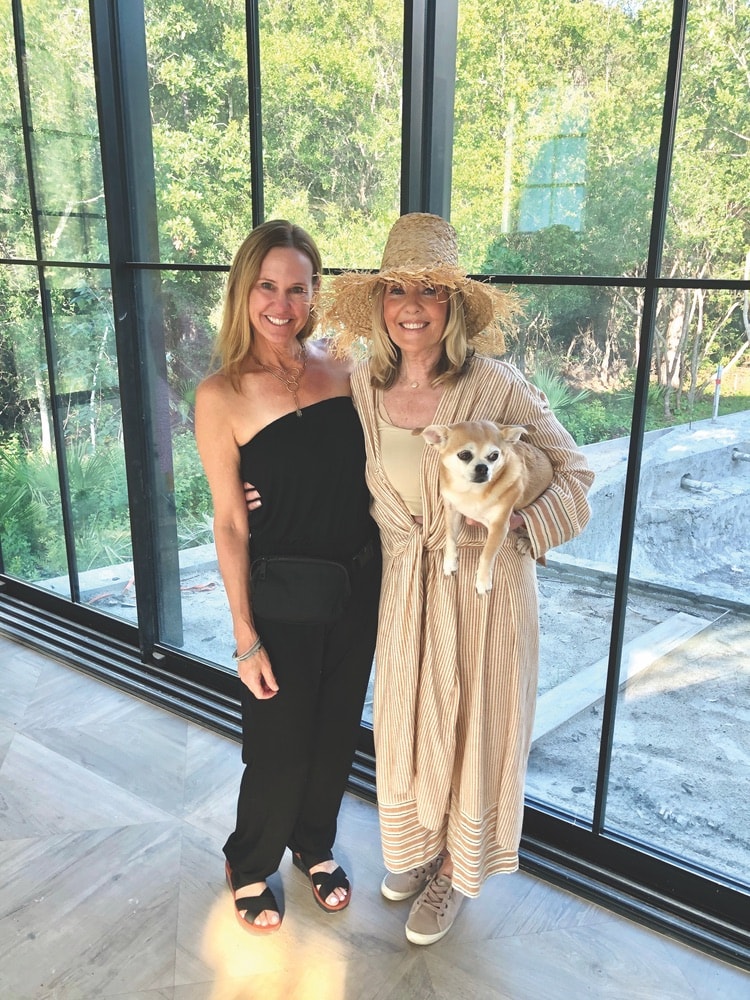 We're excited to announce that the VIE Beach House – A Show Home is getting ready for its close-up with an opening date this Thanksgiving. This collaboration with Suzy and Jim Accola of Q Tile and Coastal Elements has been exciting, and we're thankful for our partners who helped bring their vision to life! Stay tuned for details on our social marketing channels and for the big unveil in our January issue.
The blessing of the pandemic for me is that I learned to be grateful for and love life's simple pleasures that I had taken for granted. Life is to be lived now, not tomorrow. Use the good china (dinnertime is sacred), take long walks (and walks down memory lane too), wear your nice jewelry, cherish family heirlooms as they remind you of loved ones you've lost, and write thank-you notes. Enjoying and tending to the little things make life richer.
To life and the beauty of being still.

—Lisa Marie
ARTICLE CATEGORIES