A Grand Sandestin Wedding September 7, 2013
By Kelli Deary | Photos by Paul Johnson Photography
True love has a way of finding itself. For Chris and Ashley, it was through a close mutual friend with a gift for matchmaking. In the spring of 2008, they found themselves being not-so-casually introduced at the Gulf Coast Charity Horse Show's exhibitors and sponsors party at the home of Tommy and Sister Milligan.
"Prior to the party, Sister had mentioned that she wanted to introduce me to someone," Ashley recalls. "I did not know this 'someone' was going to be at her party (nor that he would become my future husband!), and when I arrived and gave my ticket to one of the ladies at the front of the house, she asked if I was single. I said, 'Yes ma'am, I am single!' She said, 'Oh, honey, there was the cutest guy that just walked in—let me find his name for you.' She was unable to find his name but described his outfit for me. I was bound and determined to find this guy. (These ladies had no clue Sister was about to hook us up either.)
"As I walked into the living room I was greeted by Sister saying, 'You come with me!' She walked me out to her pool area and told me to wait on her deck and she would be right back. I saw her walking through the crowds and pulling along a guy that was dressed identical to the man the lady taking tickets described! I couldn't believe my eyes... Sister walked back up to me and said, 'Ashley Adcock, this is Chris Young. Chris Young, this is Ashley Adcock. I've done my job!' And, boy, did she ever! We are actually the tenth couple she has introduced who ended up getting married!"
She was so stunned that it took minutes for her to answer, but her response was, of course, "Yes!"
Upon being swept off of their feet, Chris and Ashley made a determined effort to continue their long-distance relationship. With Chris as a senior partner at a law firm in Panama City Beach, Florida, and Ashley assisting with her family business in Pennsylvania, four years flew by in a whirlwind romance.
Family is an important part of Chris and Ashley's life, and that is why Chris decided to propose to Ashley during a family visit to Destin in September 2012. They gathered the family together for dinner at Seagar's Prime Steaks and Seafood for what seemed to be a celebration of Ashley's upcoming birthday. Chris began to toast friends and family, and then he casually turned to Ashley and asked for her hand in marriage. She was so stunned that it took minutes for her to answer, but her response was, of course, "Yes!"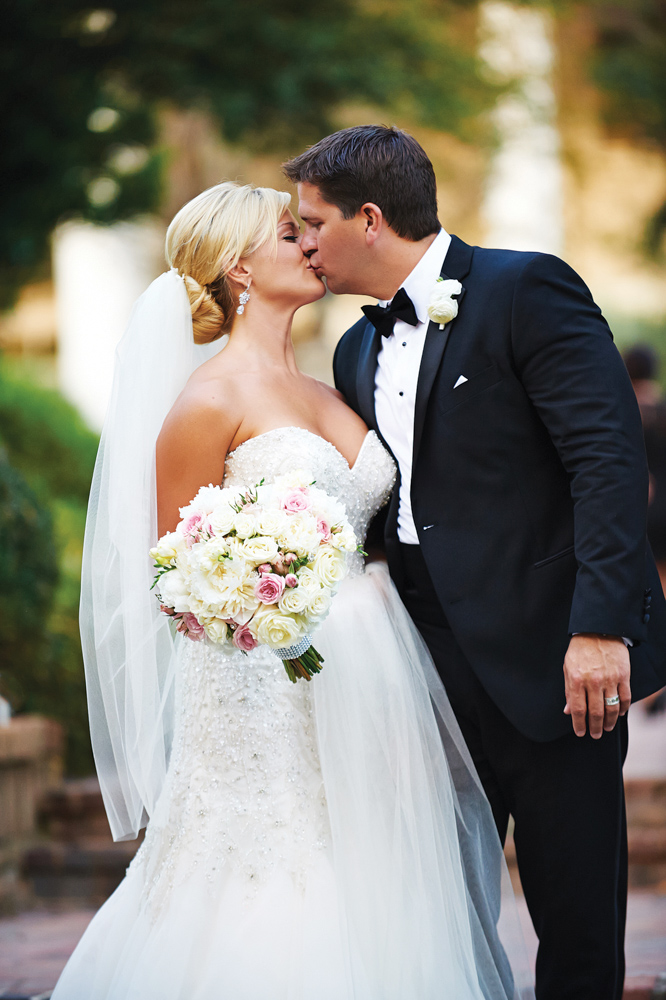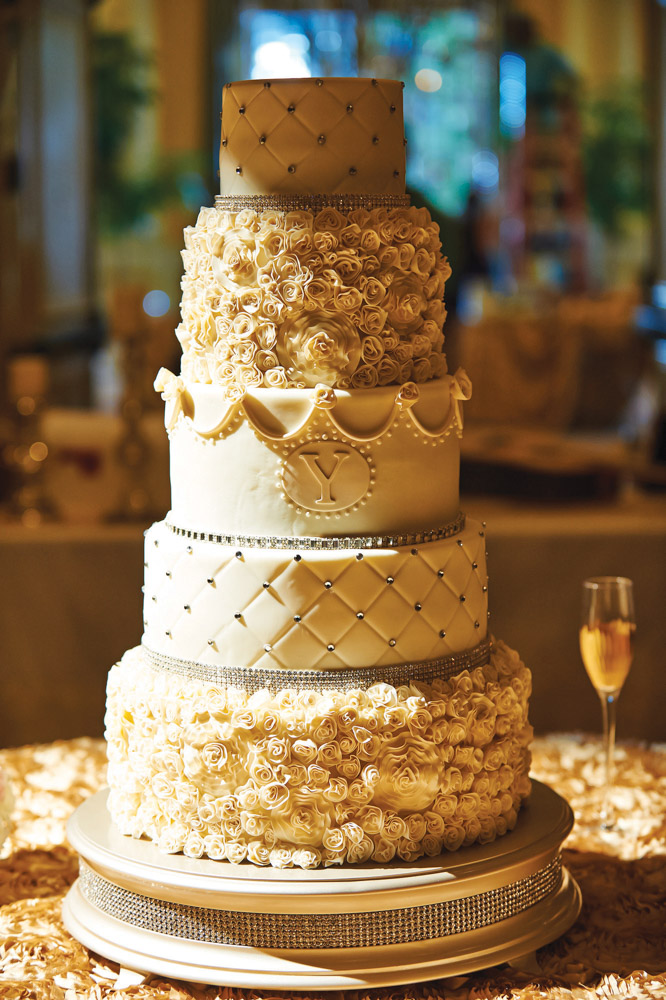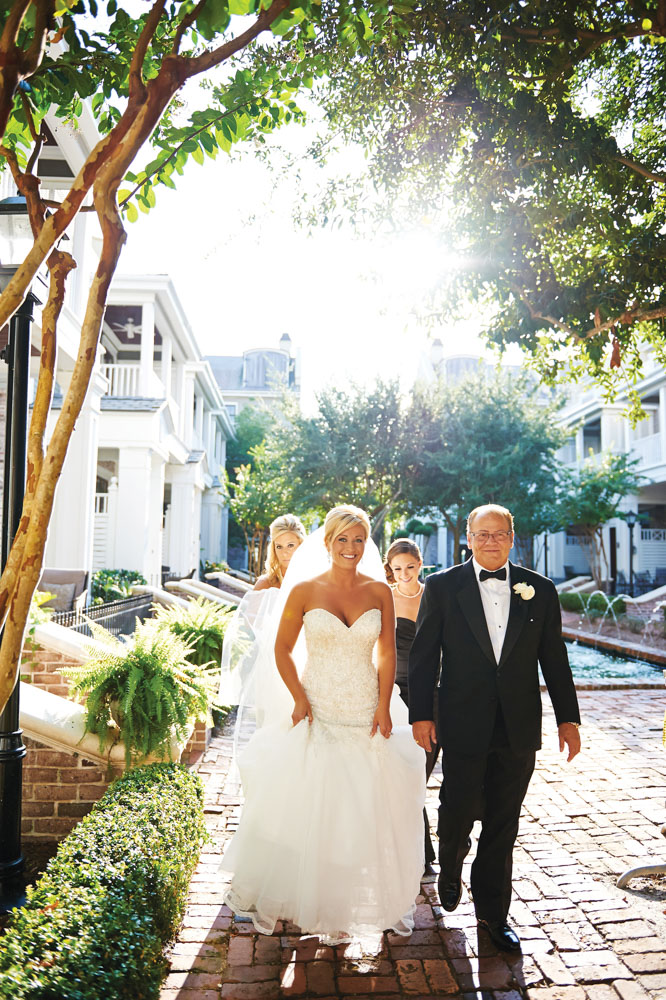 "When the decision came to choose a venue, Sandestin was the very first place that came to mind," Ashley says. Chris and Ashley have visited Sandestin Golf and Beach Resort many times for vacation getaways and evenings out with friends at the Village of Baytowne Wharf. "We wanted to make a weekend out of the wedding, and with so many out-of-town guests, the resort was the perfect option."
An elegant ceremony with three hundred of Ashley and Chris's family and closest friends was held on the beautiful Grand Lawn at Sandestin Golf and Beach Resort. A carpet of white rose petals led down the aisle to a beautiful, large white cross draped with greenery and ivory flowers. As Ashley was escorted down the aisle, all eyes, especially Chris's, were on her. They then said their vows before their loved ones, and a cocktail hour and grand reception in Sandestin's Magnolia Ballroom followed the ceremony. The room sparkled with candlelight, and splashes of green, ivory, and gold accents exuded a timeless aura as guests enjoyed dinner prepared by the resort's expert culinary team.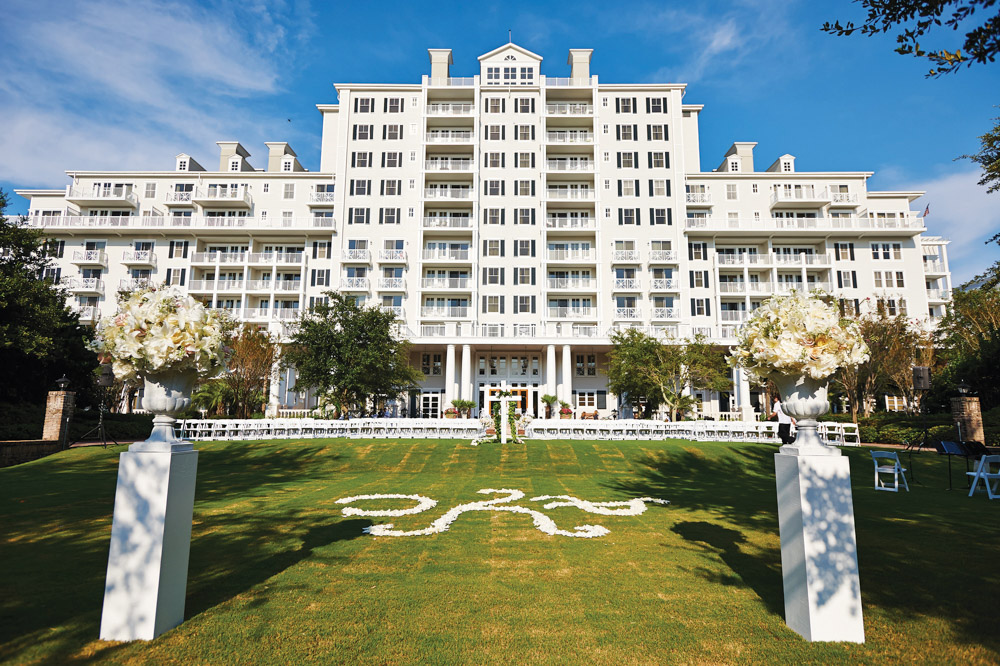 For dessert, the six-tiered creation by Confections on the Coast satisfied everyone's sweet tooth! Each tier of the cake consisted of a unique design and flavor. "It was truly the centerpiece of the reception," Ashley reveals. The newlyweds and their guests had a grand time dancing the night away to big band sounds provided by Atlanta band Bobby and the Aristocats, toasting their new lives together, and enjoying a unique family wedding tradition: "My father is the one of the largest independent automobile wholesale dealers in the world and sells about six hundred cars a week at the Manheim Auto Auction," Ashley explains. "My grandfather, uncles, and cousins are all auctioneers who work selling his cars every week. So, it has become a tradition at our family weddings to auction off a dance with the bride. I was ever-so-generously 'bought' by Tim Van Dam, the general manager of Manheim Auto Auction."
Chris and Ashley continue to reminisce about Sandestin, where guests enjoyed every minute of the grand getaway wedding, and about the St. Regis Resort in Bora Bora, where they honeymooned. Cheers to a long and happy life together!
— V —
---
Visit Sandestin.com to learn more about weddings at Sandestin Golf and Beach Resort.
ARTICLE CATEGORIES