A Place of Beauty
By Sallie W. Boyles | Photography by Gerald Burwell
If the Seacrest Beach storefront of Bohlert-Massey Interiors gives an impression of exclusivity, owner and interior designer Susan Bohlert-Massey welcomes the public to venture inside for a closer look. She hopes that visitors find the merchandise too appealing not to touch and the personal assistance hard to refuse. More than anything, Susan would like people to get to know her as an approachable interior designer who is prepared to meet the wide-ranging preferences, needs and budgets of her customers.
"My clients want to express themselves," she says. "They hire me to make their vision the best it can be."
Clearly, however, Susan brings her own sense of aesthetics to each project. Admitting "an obsession with beautiful things," she traces her signature style—nostalgic yet timeless with an unanticipated twist—to a continuum of experiences that have, and continue to, inspire her to evolve as an artist and businesswoman.
Art is her underlying passion, one Susan discovered in her first childhood class. Planning to be a painter, she studied fine art and art history at the University of Alabama. After art and architecture classes in Florence, Italy, opened her eyes to murals and frescoes, Susan shifted her focus to decorative painting and interiors. Upon graduating the University of Alabama in 1992, she took a position with a Santa Fe design firm. She built a portfolio, which included contributions to Carol Burnett's home, and absorbed as much as she could about her surroundings—from visual to cultural. Primarily, the colors and textures of the landscape, the region's bohemian art colonies, and the trompe l'oeil collaborations with Fenn Galleries' resident artist, John Burr, made lasting impressions upon her.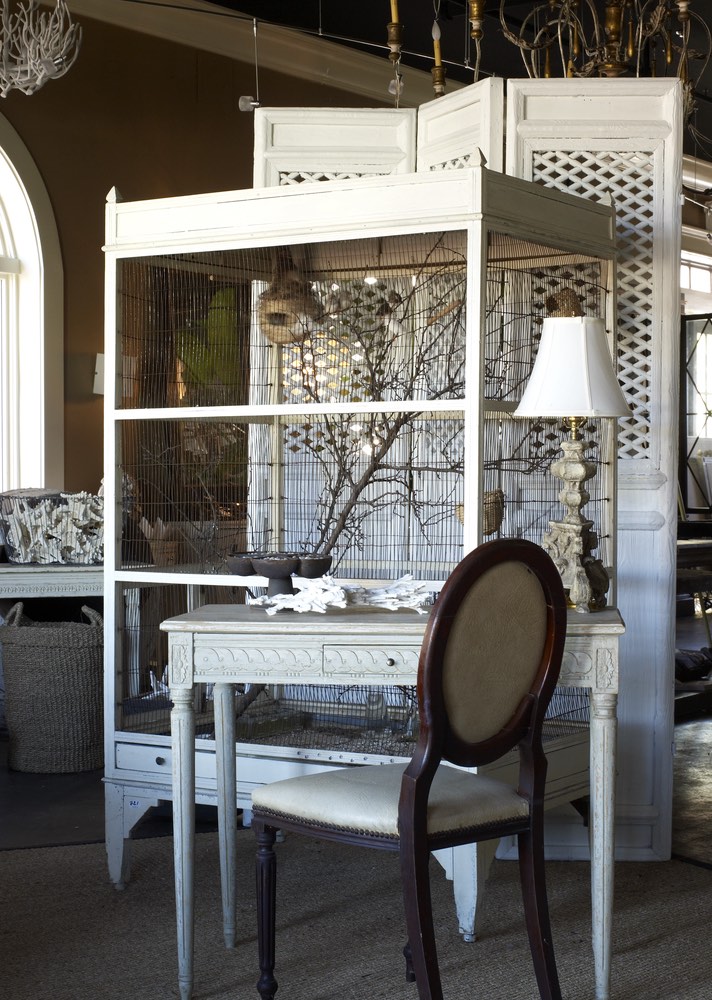 Returning to Alabama to be close to her family, Susan married college sweetheart Jeff Massey, a business major who shared similar personality traits and artistic viewpoints. They settled in her hometown of Dothan, where they opened Indigo Interiors, a thriving design boutique. When daughter Bo came along, it might have seemed the threesome were settled, but the diversity of artists and cultures along 30A lured them to Grayton Beach.
"Jeff and I love the bohemian influence here, and we want Bo to benefit from a broad range of ideas and experiences," says Susan, who feels that Northwest Florida grants an ideal lifestyle. "30A has all the charm of a small Southern town without the obvious stereotypes that go along with small town cliques or stagnation."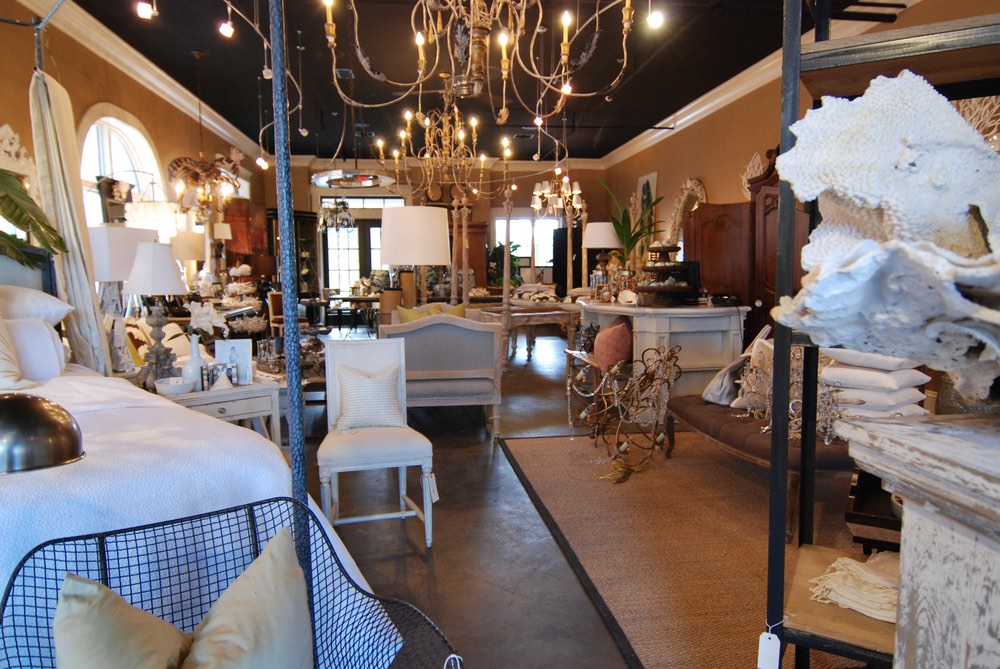 Likewise, Susan frequently travels for the inspiration "to push past the comfort zone." In addition to returning often to Santa Fe and making at least three trips each year to New York, she also goes to places like Paris and London, where she shops the markets. At least once a year, in fact, she travels outside the country.
"While I was in Paris," says Susan, "I was searching for interesting art objects." She found a rebirth of taxidermy, as evidenced by a display of butterflies under glass domes in her store. "They come from butterfly farms," she explained, "and die naturally. By preserving them, we can admire the beauty of these ethereal creatures for years."
Susan is always on the lookout for rare beauty—exceptional colors, shapes, textures and pieces. "I carry a notepad with me because I never know what might catch my eye," she says. "It might be a Moroccan map in an antique store or a splash of color used in Café Gitane in Soho. I always make a point of visiting Soho when I'm in New York for up-to-the-minute trends." By the time a look is commonplace, Susan is ready to move on.
Areas of her home, therefore, are forever fluctuating. "For the summer season, I might place a white slipcover over a chocolate linen sofa," Susan says. "I prefer interiors that can move," she added, indicating that she further likes to shift pieces from one place to another and similarly alter focal points. "Currently, I am enjoying a collage I made using photographs of Bo along with numerous postcards that her grandmother sent to her from Europe. In an unstudied way, they grace a hall mirror and will remain there until something else strikes me."
While Susan cannot resist an opportunity to transform a space, she appreciates sentimental value and absolute quality, and readily accepts the challenge of devising ways to make a client's personal treasures suit a new décor. "When my mother moved to the beach with her Chippendale dining room table and chairs, I designed slipcovers using tissue linen," she says. The effect added lightness yet maintained respect for the fine antiques. "Lightening up comes with living on the beach!"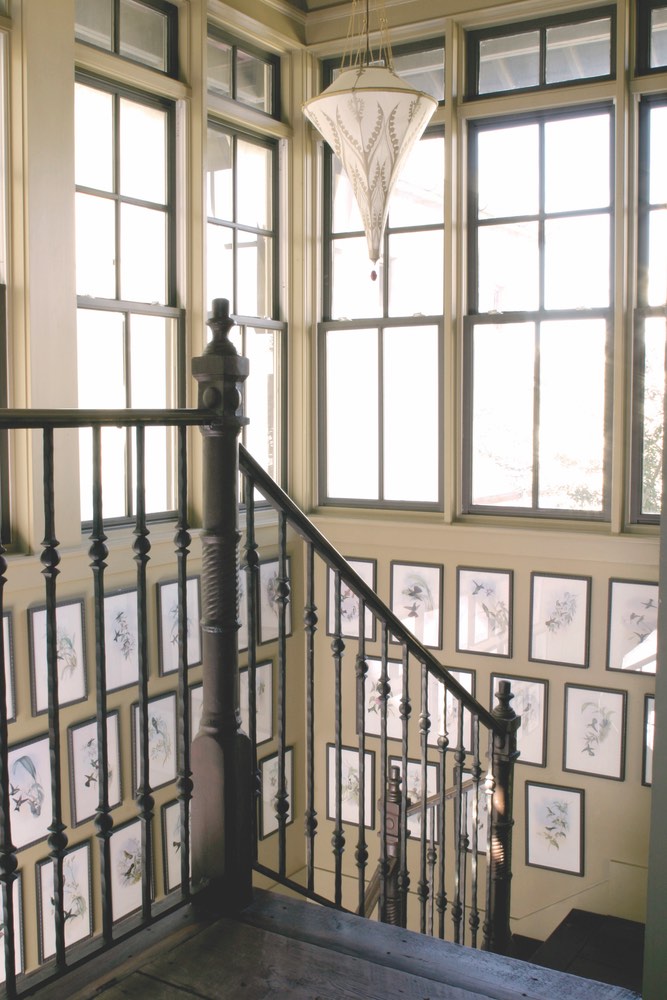 Indicative of being on the Gulf, Bohlert-Massey Interiors showcases a number of accessories that incorporate shells, which come from all over the world, and lime-waxed furniture. A new line of mirrors, handcrafted with shells and sea fans by her husband, Jeff, represents the first of other original items—to include Jeff's furniture and Susan's paintings—planned for future launches.
"We purposely avoid mass merchandise," Susan says. "For the store, I conscientiously select retail items that reflect my design sensibility as well as support my interior design business." In stepping away from Bohlert-Massey Home Destin, a former retail operation and separate partnership located in Miramar Beach, Susan says that the decision was primarily based upon her desire to focus on custom design. "Custom design projects are the core of what I do, and with so many new initiatives under way, I realized it was best to scale back and give my full attention to the original Bohlert-Massey here in Seacrest," she says. Susan brought her right-hand and seasoned Bohlert-Massey designer, Luanne Kelly, back from managing the store in Miramar Beach to focus sharply with Susan on the fine tuning of the ever-evolving eleven-year-old business.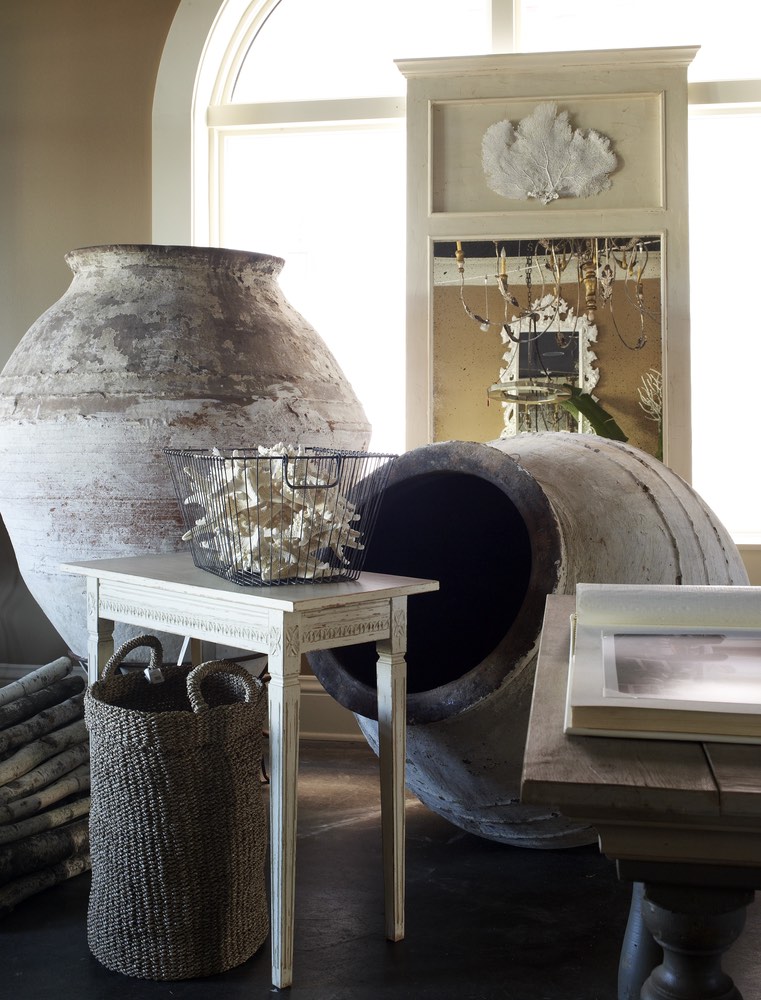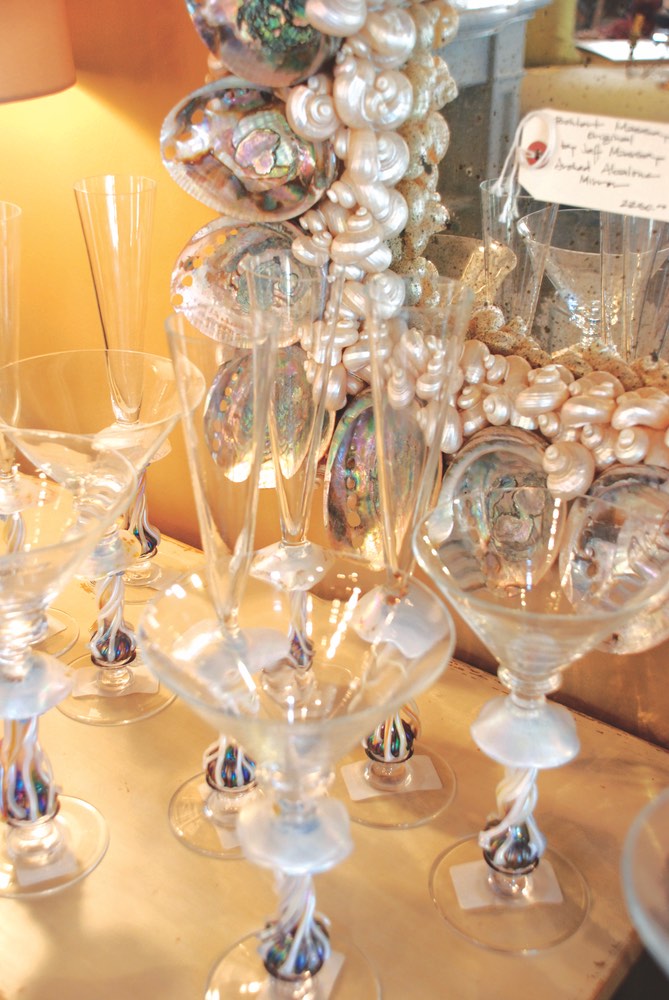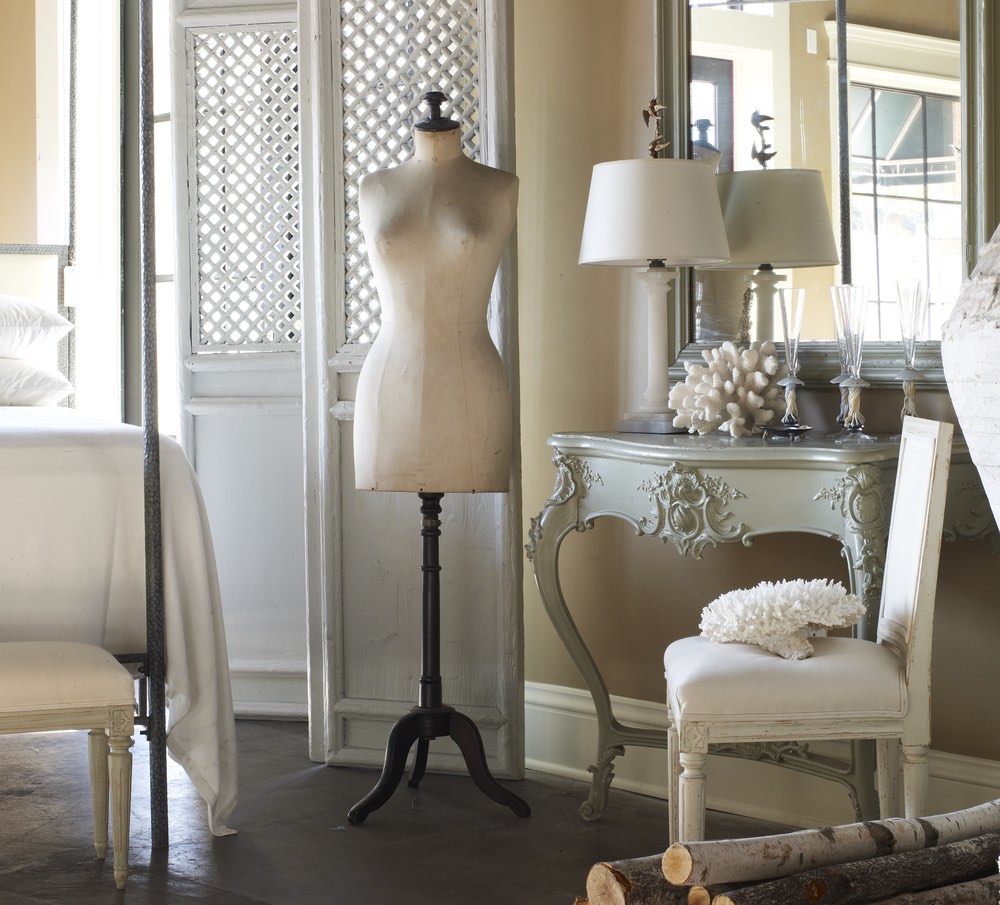 Among Susan's newest store furnishings are eco-friendly materials. "Bedding is coming soon," she says. "Our source is an old Italian company that uses organic cottons and linens grown without pesticides. We'll be showing white, high-thread-count sheets, coverlets and towels that are washable. Beds will be made simply and elegantly without layers of fluff." Susan says that the growing demand for organic is also fueling more requests for back-to-basic neutrals with flaxen tones, and a lighter color palette in general.
Susan, however, is not shy when it comes to applying rich hues in the right places, especially if the choice is unexpected. Leaving the bones of a house neutral, she might use vivid turquoise to accent a door or black to dramatize a ceiling. Another example, appearing on her website, is the Chinese red chosen for a kitchen's cabinets. "They required nine coats of paint plus sanding in between each coat," she says. "Contractors like to tell me I'm crazy while projects like that are under way, but they are always proud of the finished product."
The cabinets earned extra recognition by landing on the front cover of Southern Accents. Susan's other vibrant rooms have appeared in Florida Travel & Life, Traditional Home, Coastal Living, Décor Magazine, Southern Accents, and Better Homes and Gardens.
"Color theory was my favorite class in college," she continued. "Observing which shades have an affinity for one another is fascinating to me." If pressed, Susan confesses that she has an affinity for greens, while adding, "I have not seen a color that I don't like."
In addition to treating the eyes to color, Susan takes pleasure in combining periods and altering styles. "Repeating a particular style would be too confining," she says. Even so, she loves French and Moroccan pieces. For exteriors, she expresses a preference for classic Italian architecture. Both inside and out, she loves to be taken by surprise.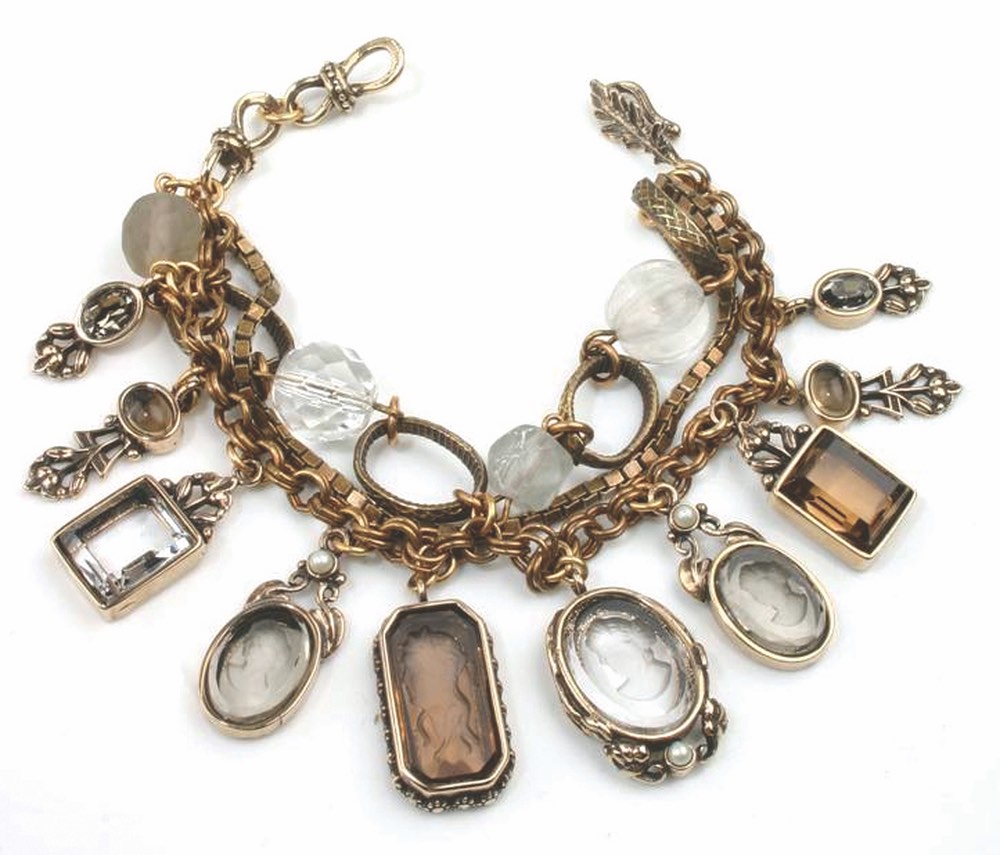 To ensure that she pleasantly surprises her clients, Susan covers all key discussion points. If she is designing for someone who is wide open to ideas, she typically delivers three different concepts to channel her direction. Susan emphasizes the necessity for open communication regarding likes, dislikes and budget. "If I know what my client has in mind to spend, I can deliver a realistic plan," she explained. "I might suggest taking the project room by room or phasing in the transformation of a room one layer at a time."
She further enlightens that a good designer will add value to a project by sourcing ideal finds and preventing costly mistakes. "People have a misconception that only individuals with unlimited budgets can afford to hire designers," says Susan. "Quite the contrary, I work with many clients who hire me because they want the most beautiful results for the best value. No project is too small for some level of design consultation."
Though she has left her mark on many grand homes, from 30A to Sun Valley, Susan rates four small commercial projects at the top of her list in terms of gratification—the Deja-vu clothing boutiques in Pier Park and Seaside, La Botana wine bar in Seagrove Beach, and Feathers Shoe Boutique in Pier Park. "The owners are all entrepreneurial women, so I easily empathized with their goals."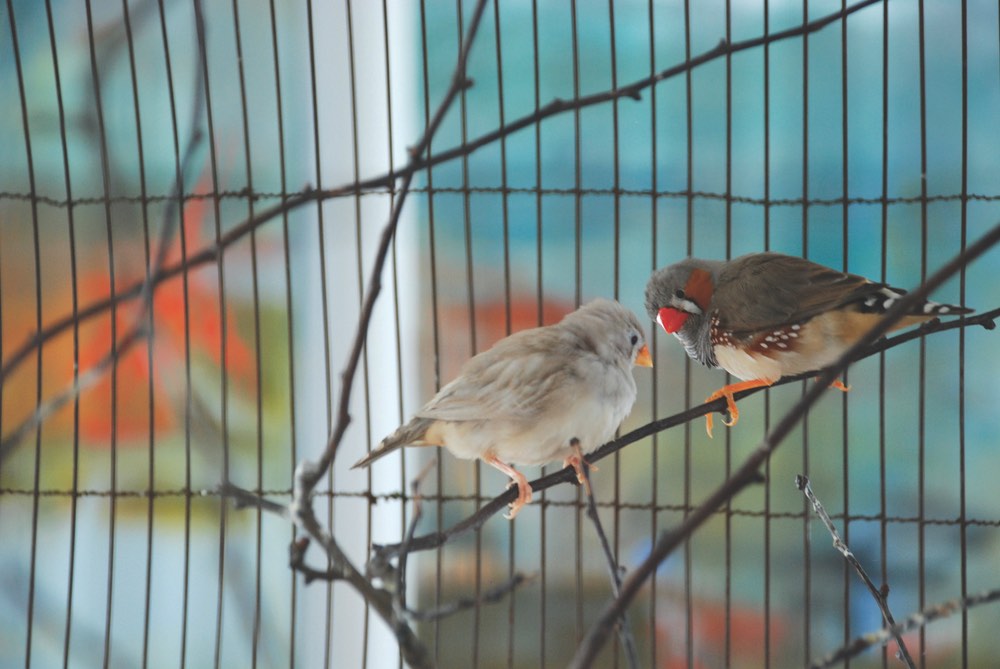 Adding value on a budget is critical to a growing number of clients—both realtors and homeowners—who are hiring Susan to stage homes for sale. When homeowners are financially pressed to sell, she hopes they will not overlook the potential payoff of making visual improvements. "A professional designer knows how to implement relatively minor enhancements for a comparatively large impact on buyers' perceptions," she explained. "If I can play a small part in improving the outcome for my client, especially one who feels badly about having to sell a beloved beach home, I am gratified."
As Susan talks about the ever-changing opportunities and challenges ahead, she clearly looks forward to the different roles she might take on as the future unfolds. "I once had a romantic vision of designing Hollywood movie sets," she says, "but I cannot imagine living anywhere else or doing anything differently to gain as much fulfillment from my personal life or business."
— V —
ARTICLE CATEGORIES