The Movers & Shakers
By Lisa M. Burwell
It was a picture-perfect day in New York City as a seemingly never-ending line twisted nearly all the way around the theater, but it moved quickly and no one seemed to mind. We were all too excited.
As we sat in the filled-to-capacity David H. Koch Theater in Lincoln Center for the Tenth Annual Women in the World (WITW) Summit, I was giddy with anticipation. The venue, our front-row seats, the extravagant lineup of speakers—Oprah, Brie Larson, Priyanka Chopra Jonas, Diane von Furstenberg, Stacey Abrams, Anna Wintour, Bryan Cranston, Cindy McCain, Adwoa Aboah, and Maria Ressa, to name only a few—and the ideas and conversations covering an array of global topics certainly exceeded expectations. The ambitious three-day summit was executed flawlessly and with clockwork precision.
Tina Brown, former editor of Vanity Fair and The New Yorker and author of The Vanity Fair Diaries and more, needs little introduction: she is a worldwide leader, a change maker, and a media influencer. She founded WITW in 2010 and its eponymous foundation one year later with the mission to bring together women leaders, activists, and political voices from around the world to share their stories and offer solutions for building a better life for women and girls. I had the pleasure of meeting her in Charleston, South Carolina, this past fall at the Charleston to Charleston Literary Festival as VIE sponsored her lecture there. Needless to say, I am a big fan of hers. The stage was set in NYC and Tina effortlessly took her podium with quiet confidence as she welcomed the attendees and introduced her first speaker—Oprah Winfrey. Oprah seemed to glide effortlessly across the stage and looked like a celestial vision. She was powerfully engaging and, as one might expect, gifted everyone in the audience with her new book, The Path Made Clear: Discovering Your Life's Direction and Purpose. In her keynote address, she offered her vision on this year's crucial question: Can women save the world?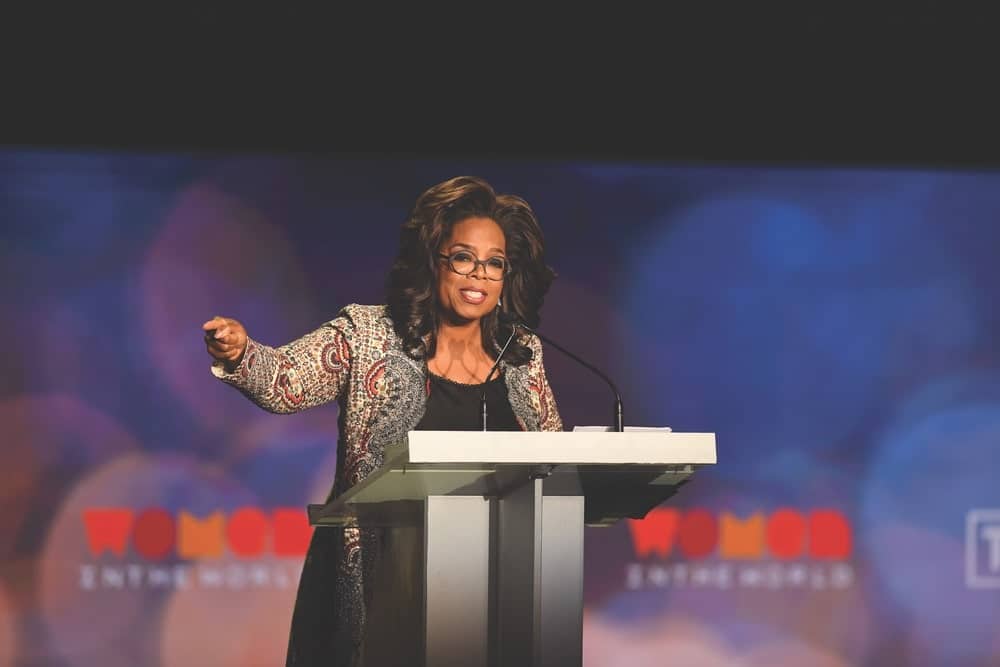 Stay tuned for a feature story on this event in a fall issue of VIE, but for now, I will give you a glimpse into some key takeaways from this impressive summit.
Countless speakers took to the stage, including real-life superhero Brie Larson of Captain Marvel fame. Brie was intriguing and refreshing; she has achieved much in her young life and seems to possess the wisdom of a sage. She is a fearless individual, and she recounts that is the only way she wants to live.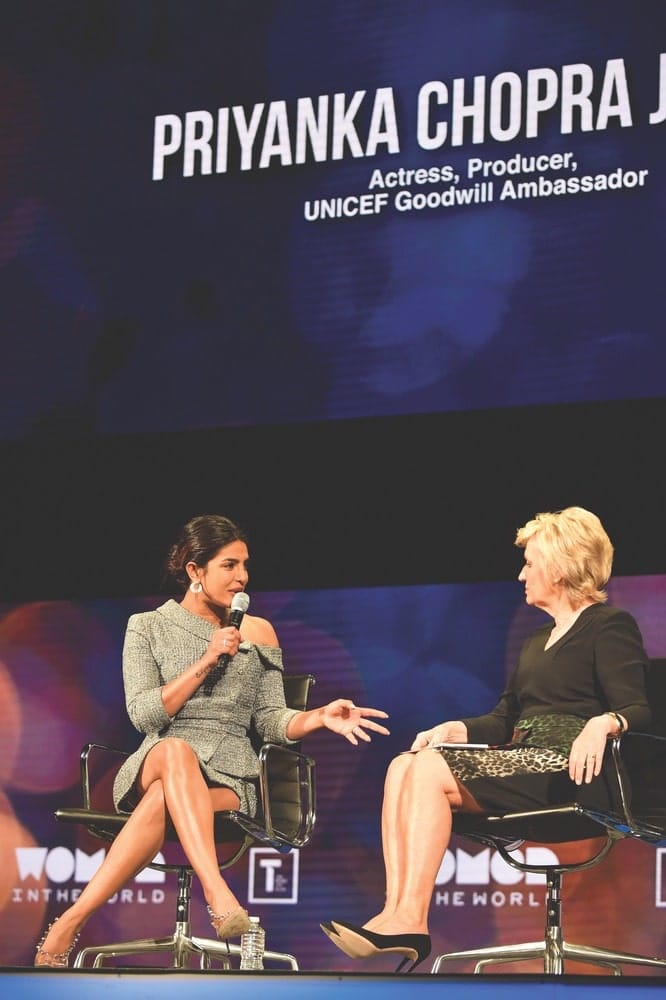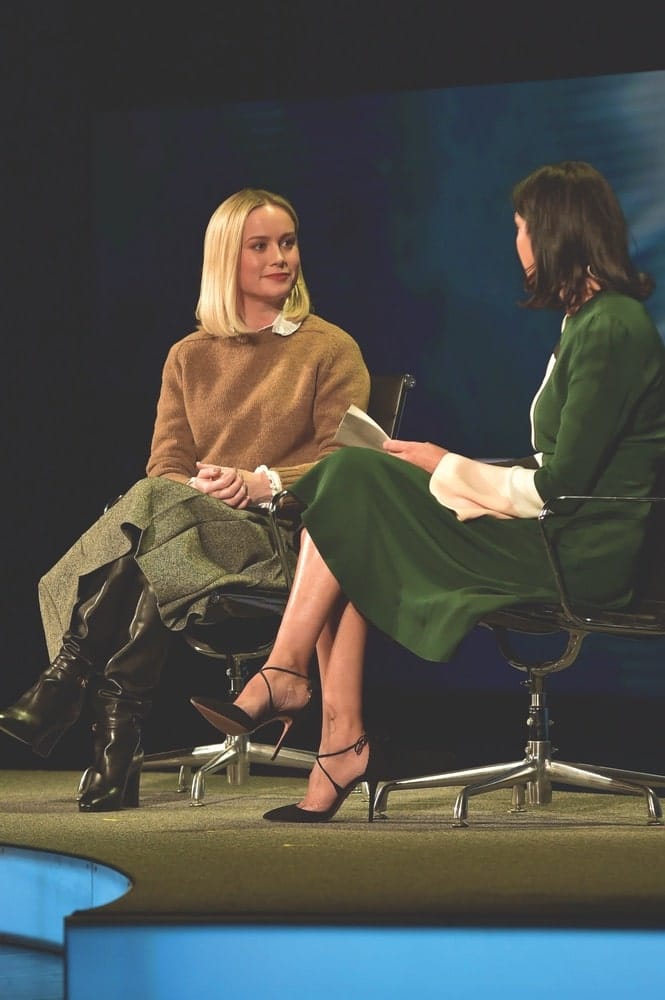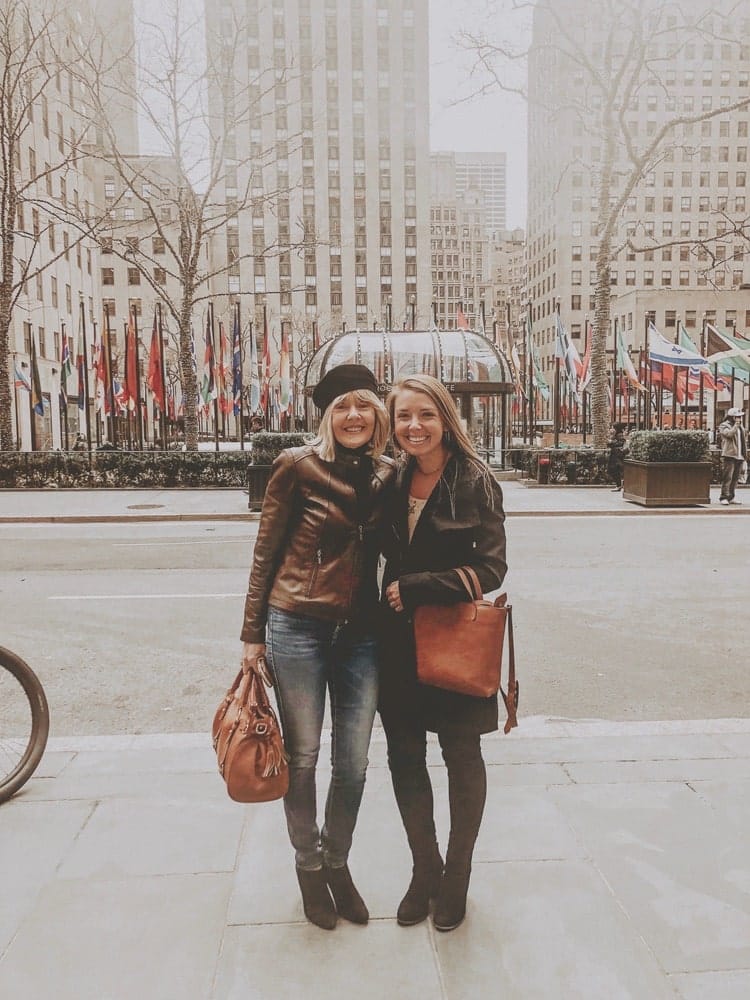 Tina Brown interviewed Priyanka Chopra Jonas—actress, producer, and UNICEF Goodwill Ambassador—the following afternoon, and that was a charismatic and powerful conversation that led to a plethora of ideas. One of Priyanka's responses to Tina really resonated with me: "Ideas are the currency of the present." (To place this in context, the conversation was about how the world and business are changing at a rapid pace and how best to strategize and meander through this new world order.) I thought long and hard about those words. My takeaway was that to survive and thrive, one must learn to think, to create, and to understand the importance of new ideas. Money is not something to worry about—or strive toward, for that matter. It's all about ideas. Ideas can solve problems and create new perspectives.
We always strive to foster conversations with our readers, and I hope that as you dive into this issue, you will respect the ideas presented by the curated artists found within. Artists can help start conversations and break barriers through their work, and this just might help in saving the world. They represent the new and unfiltered voices of our time. Read all about them and learn from what they say—their ideas are also currency. Buy some art today and help keep the dialogue going.
To Life!

—Lisa Marie
— V —
ARTICLE CATEGORIES