By Liesel Schmidt | 
Photography courtesy of ARÔME 28
Spirits have long been a ritual: the best part of the day as it comes to a close, a soothing moment to reflect on events, a source of courage, or comfort in liquid form. The finer a spirit is, the purer its taste; it has a smooth finish, with rough edges softened and flavors enhanced over time. And, much like vintners never waiver from their passion for coaxing the best wine from the grapes, the meticulous processes involved in crafting the finest spirits speak to a level of dedication passed down for centuries. The very best ingredients are patiently sourced and blended, becoming liquid gold whose taste and nuanced flavors embody excellence in a glass.
For many, pourable perfection is found in the expected spirits—the aged tequilas and the cognacs, the scotches and the bourbons, the vodkas and the brandies whose ages climb into the double digits. These are the bottles that glitter with their expensive allure, their pedigrees often the source of boastful pride for those who collect them. Admittedly, rum is not a spirit that holds its own in the space of superior spirits. Rather, it is a mere bit player, an additive in cocktails that are consumed with little appreciation for the heritage of their ingredients. For superyacht broker Andrew Troyer, however, rum has gone underappreciated by the American public for far too long. He set out to establish a label that would not only command attention but also defy expectation and set a new bar in the realm of rums.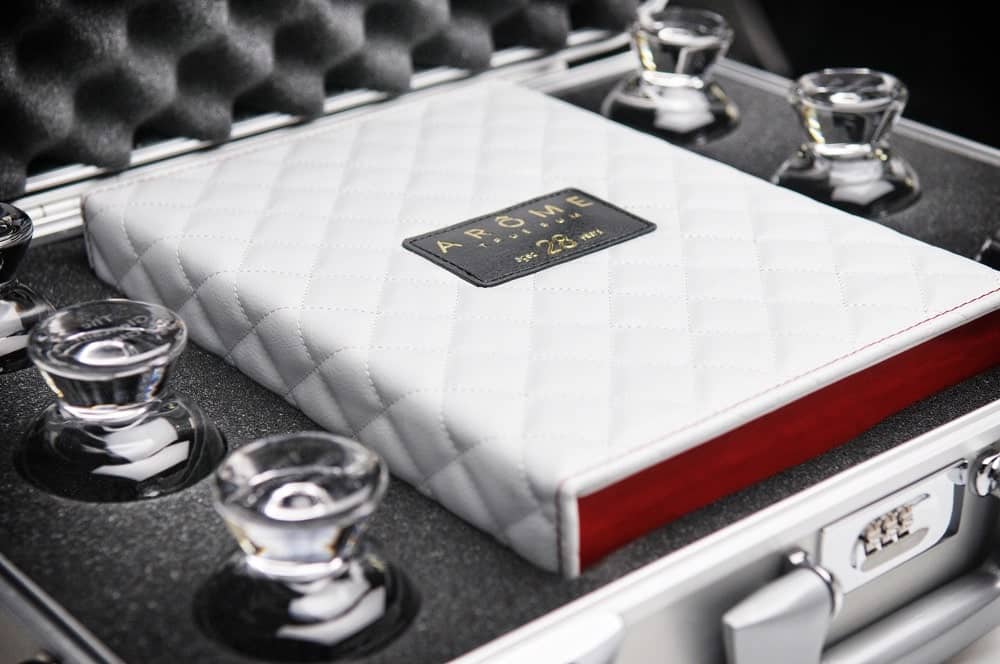 Officially launching in 2016 under the name ARÔME 28, Troyer's first bottles of rum were the culmination—the distillation, if you will—of his hard work and dedication, a reflection of the extensive time he's spent in the field. He has traveled to source his ingredients, to witness the processes firsthand, and to speak to the people who know rum so intimately that it runs in their veins. "I tasted hundreds of rums and other spirits from a multitude of countries and traveled to visit industry professionals, visit distilleries, and learn everything I could," Troyer explains. "What happened was pretty simple—I fell in love with a people and a passion that was seemingly untouched by commercial America. I fell in love with a traditional method of production and the rum styles of Cuba that date back to the 1800s, and we were blessed to connect with one of the very few people in the world ever to earn the title of maestro ronero—rum master. He became my connection to Central America and the old ways of Cuban rum production," he says of finding the man who is now an integral part of—and an undeniable treasure to—the ARÔME team.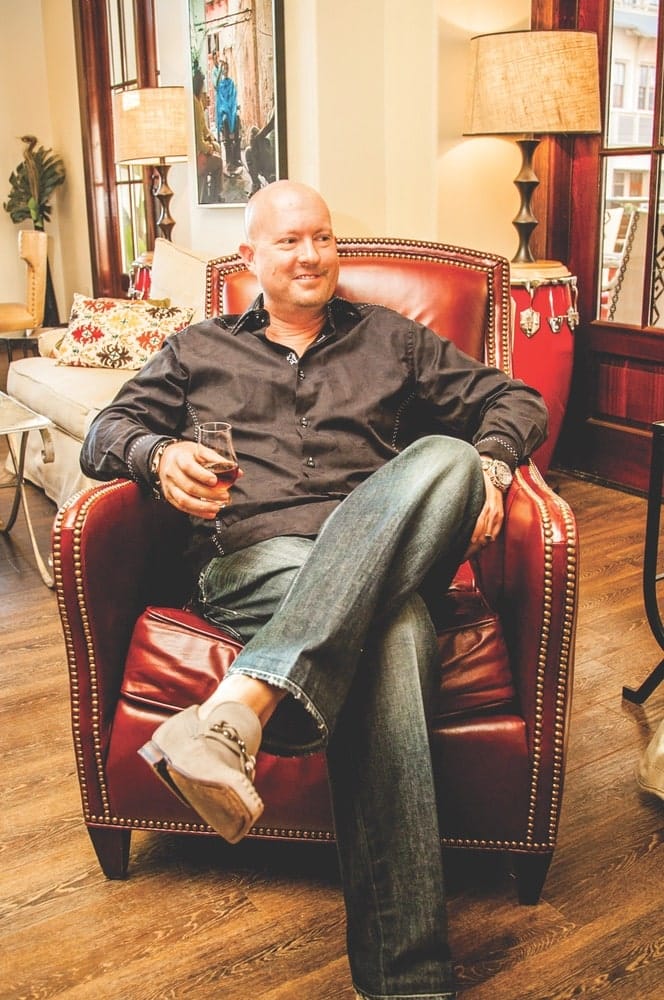 Such a connection was crucial for Troyer's dream of successfully launching a product of the quality he wanted to achieve, but the embargo between Cuba and the United States prevented Troyer from sourcing his product from Cuban distilleries. Fortunately for Troyer, however, his rum master had begun living and working at an old, storied distillery in the Chitré district of Panama, thereby bypassing the complications that could easily have derailed his dream. Launching an unparalleled product is no simple matter; as so many are unaccustomed to expecting a "refined" rum, finding the appropriate price point was important. Troyer was offering up something new, far surpassing the readily accepted market share of lower-cost bottles by pricing ARÔME to reach into the triple digits.
I fell in love with a people and a passion that was seemingly untouched by commercial America. I fell in love with a traditional method of production and the rum styles of Cuba that date back to the 1800s.
While a more modest valuation could have proven more prudent, Troyer had reason to believe his rum worthy of commanding such a price. "ARÔME was founded on my passion and the belief that rum could be both amazing and luxurious," he says. "Few will understand how it could take nearly a year to create a handmade gift box, or how four different label producers failed to properly make our metal plate labels, or why it's important that we had a large twenty-three-millimeter natural cork. But when you understand the patience it takes to create a rum that's matured for twenty-eight years, then I believe you'll understand why every last detail has to be special." He goes on to enumerate the fine details that set his brand apart: the proprietary blend of molasses and yeast, the multicolumn distillation process in copper columns dating back to 1912, the excellence of the Kentucky-sourced bourbon casks used to mature the rum, the use of strict, traditional Cuban methods of aging. And the name is multilayered as well, as Troyer is quick to explain. "ARÔME translates to 'aroma' in both English and Spanish, and when a bottle of ARÔME is opened, the room is filled by the aroma."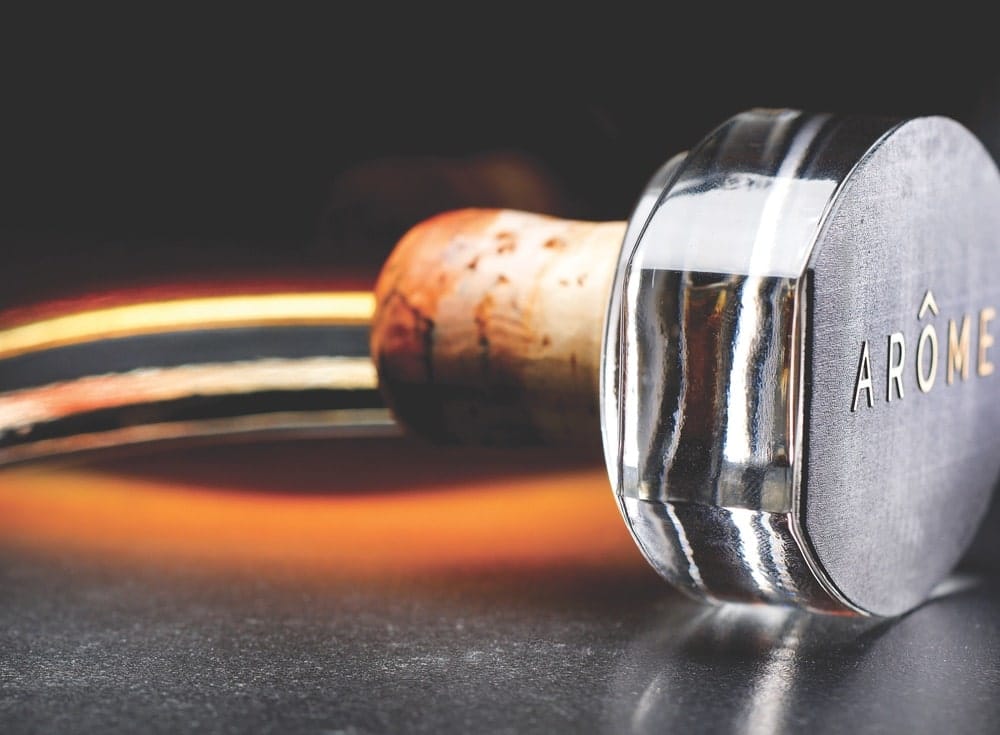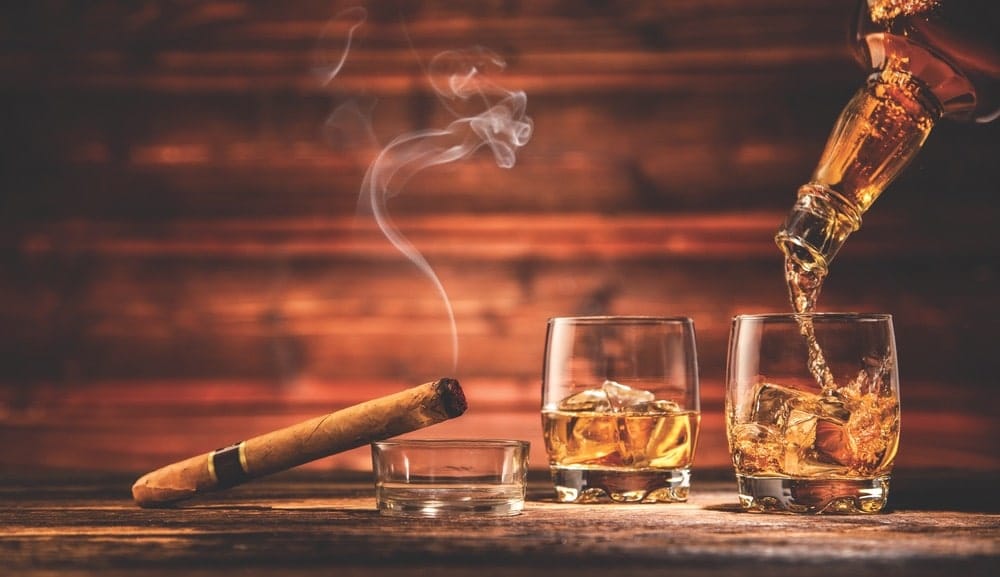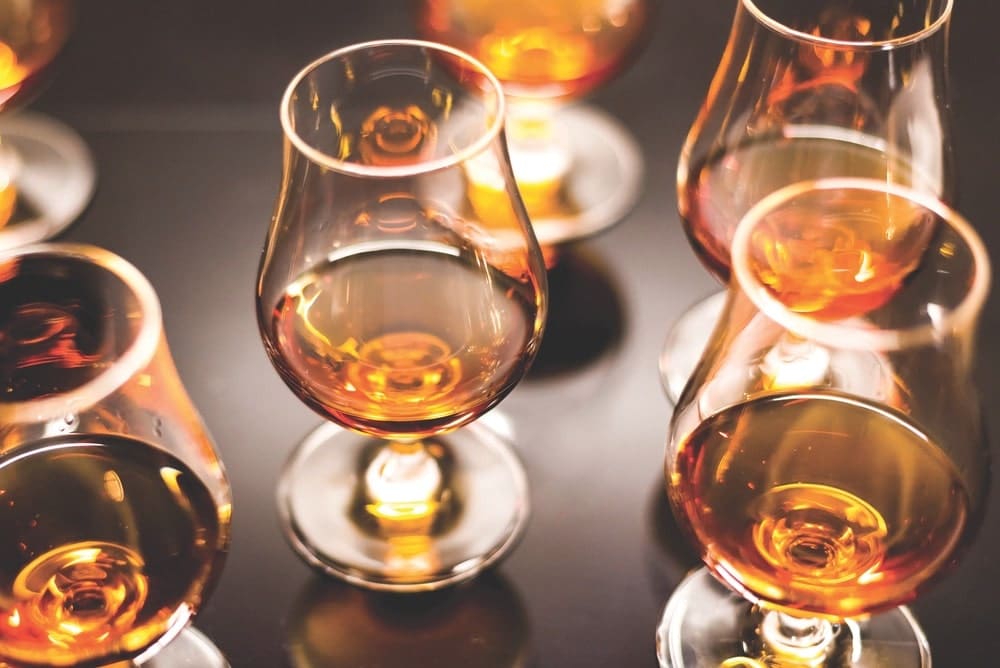 Perhaps the sweet smell of his success can be found in the base notes of his rum's aroma. The brand has achieved popularity among those who seek out exclusivity in their most prized possessions and who take the time to appreciate the finer details to which Troyer has dedicated himself. "It took twenty-eight years to mature the rum and four years to design ARÔME and our packaging, and I was told by most that it could never be done—and that, if it was, that nobody would sell it," he recalls. He faced not only a lengthy production process but also the challenges that arose from his lack of willingness to compromise. "In truth, one of the hardest things to overcome has been the wide perception held by the general public of what high-quality rum should be and how it should be appreciated," he admits—a point which lends itself well to the fact that his goal doesn't involve the mainstream.
"We've created something here that far surpasses anything else available," he proudly insists of the rum that was awarded Double Gold in the San Francisco World Spirits Competition in 2018. "It's for those who wish to experience something that took countless amounts of sacrifice, passion, patience, and willpower to create. It's for sipping as the sun sets in the sky, for sharing at a graduation, for toasting and celebrating. It's to transport the drinker to times of old when products were made with heart." Like the aroma of a newly opened bottle of his rum, the words hang with philosophical importance in the air before settling back into his own heart—the heart that so tirelessly pursued something special and now delights in seeing his passion poured one glass at a time.
— V —
---
Liesel Schmidt lives in Navarre, Florida, and works as a freelance writer for local and regional magazines, a web content writer, and a book editor. Having harbored a passionate dread of writing assignments when she was in school, she never imagined making a living at putting words on paper, but life sometimes has a funny way of working out. Follow her on Twitter (@laswrites) or download her novels, Coming Home to You, The Secret of Us, and Life Without You, on Amazon and BarnesandNoble.com.
ARTICLE CATEGORIES