FEELING GOOD IN YOUR HOME
By jordan staggs | photography by simon berlyn, courtesy of McClean Designs
The feeling of wellness can often stem from a sense of place. Humans desire to surround themselves with beauty, be it from nature, decoration, or the very architecture of a place. Feng shui and mindful design are important, but so are the bones of a home, office, commercial space, or outdoor structure. Areas designed with a deep understanding of their uses and the people who will inhabit them are the most profound. Being in a space created with human connection in mind can promote calm, thoughtfulness, and overall health and happiness. Architect Paul McClean has made it his mission to design homes where the residents will feel and be well
Based in Los Angeles, McClean Design is one of the leading contemporary residential design firms in Southern California. Paul McClean has become the go-to architect for celebrity clientele, including Beyoncé, Jay-Z, and Calvin Klein. The firm currently has projects throughout the western United States and abroad, always with a tailor-made approach to harmoniously fit each client's varying lifestyle.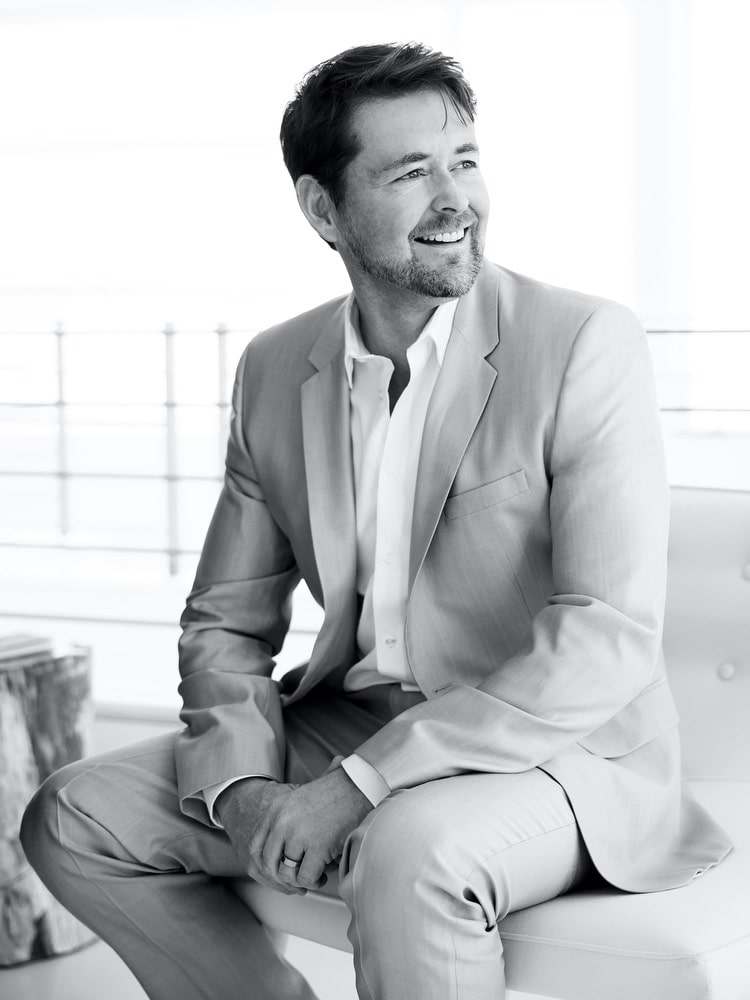 McClean's projects reflect an interest in modern living and a desire to connect residents to the beauty of the surrounding natural environment, promoting a sense of mental and physical relaxation.
"Wellness is a very topical consideration in residential design," McClean says. "We have always sought to connect our clients with water and nature for serenity and healing."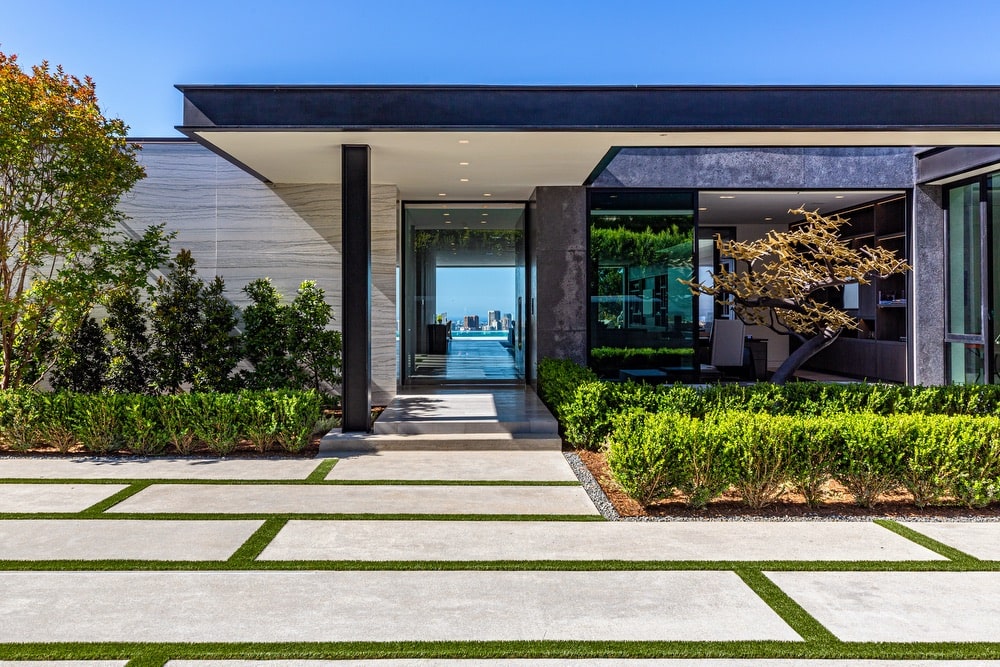 A cornerstone feature in many of McClean's designs is incorporating water in various exterior spaces through pools and fountains. He also often uses oversize windows, folding or sliding door systems, and expansive pergolas and patio areas to eliminate the barrier between indoor and outdoor living. Glass walls created by glazing systems can maximize views and provide warm interior spaces filled with natural light, so homeowners get the best of both worlds.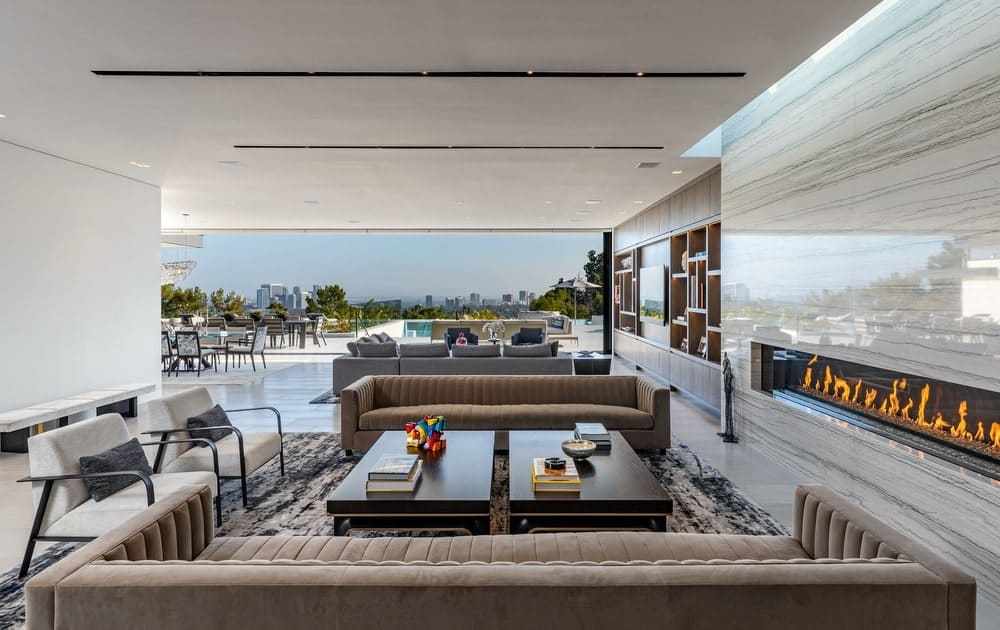 Where homeowners were once content with converting a spare room into a gym or yoga studio, McClean says the mindset of wellness at home has shifted. His clients often ask for a larger space to dedicate to exercise equipment and floor work. Some have integrated full-on wellness retreats into their homes by adding a spa, steam room, sauna, or massage area. Outdoor spaces might include a meditation garden or waterfall. "We are also seeing increasing interest in sensory deprivation chambers, full hammams, light therapy, and salt walls," McClean expounds. "Water massage, different types of plunge pools, and water therapy in the form of horizontal showers are popular; we have even integrated snowmaking as part of the wellness experience."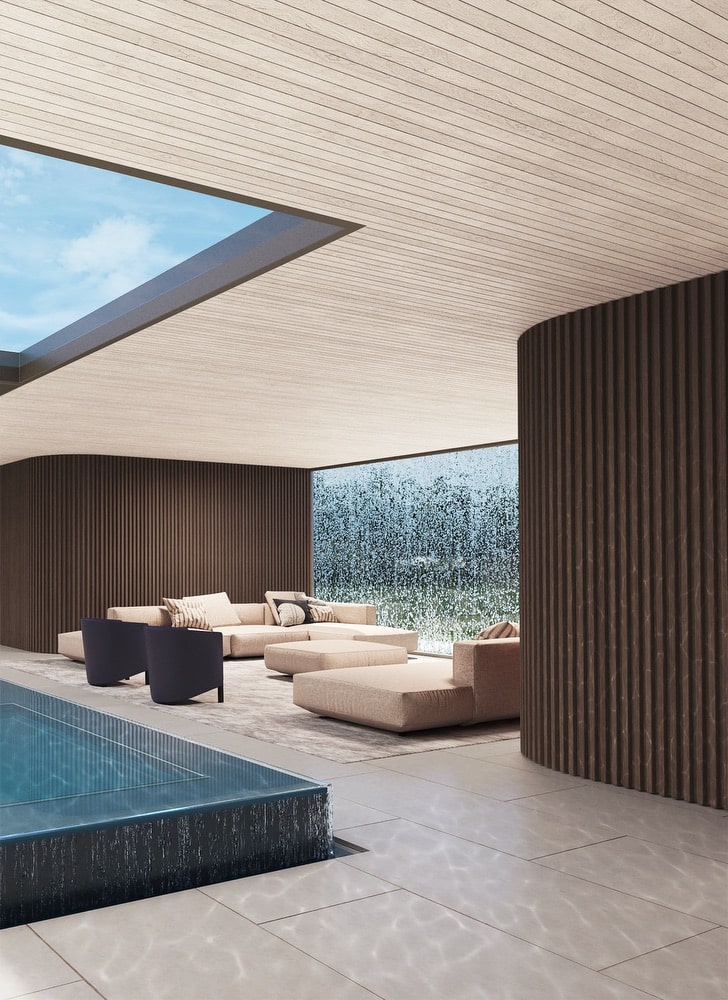 He explains that although most homes with these dedicated therapeutic spaces place them adjacent to a home gym, that isn't always the case. There has been a rise in luxury homeowners building private wellness retreats located in the master suite or even in a separate structure apart from the main house.
"I would personally love to design a wellness area in a separate building, as part of a contemplative private garden," McClean says.
In our busy lives, most of us have become disconnected from the environment around us.
Wellness in the home can (and should) also mean promoting the health of the environment. McClean is committed to sustainable design practices and works to protect the environment surrounding each of his projects. As a member of the U.S. Green Building Council's Los Angeles chapter, McClean and his firm just signed the AIA 2030 Commitment to make their home designs carbon-neutral/net-zero by 2030. The architect also expounds upon his sustainable practices and love for bringing the outdoors into the home in the book McClean Design: Creating the Contemporary House, released in 2019.
— V —
---
Visit McCleanDesign.com or follow the firm on Instagram @mccleandesign to see more work.
ARTICLE CATEGORIES