By Lisa Marie Burwell
And now these three remain: faith, hope, and love. But the greatest of these is love.—1 Corinthians 13:13
To say that strife and unrest have been ever present this year would be an understatement. The state of our nation's contentious political arena, the novel coronavirus, staggering unemployment numbers, and civil unrest have all revealed how divided we are in these United States of America. George Floyd's name and death will go down in history as the final tipping point that could not, and should not, be ignored. I am sorry that, as a member of the human race, we have not made more headway in unity with and love and acceptance for our sisters and brothers, no matter the color of their skin, race, or creed. I am sorry that I was blind to how bad things are for so many in America and to the systemic prejudice that is rampant throughout our society. I am sorry for my naïveté in thinking that because I did not have hate in my heart, most people didn't either.
The collision of the social protests with the economic consequences of the pandemic has, in some way, created the perfect storm to stir up what probably needed some stirring, to be honest. Again, humanity finds itself pivoting off balance from an unexpected and turbulent force, but this time, it is on the heels of a wave of civil unrest the likes the world has never seen before. And, again, we find ourselves learning how to cope as we try to resume our lives. When it comes to compassion, it seems that we keep revisiting the lessons of history again and again—but without actually recognizing our errors and learning from our mistakes. It's almost as if humankind were functioning like a projectile controlled by a gyroscope that is calibrated to keep us all on a path paved with incivility and hatred. If we do not give our gyroscope a hard reset—one that introduces a genuine love for one another, we will continue hurtling on a cruel and painful course to self-destruction. Change is brewing, and it's going to usher in a new world. Being the eternal optimist that I am, I hold to the belief that the world's future is going to better than its past. It has to be better. How much longer can we allow so much inequality, racism, economic disparity, lack of civility, and unkindness?
The very ethos in creating VIE thirteen years ago was to shine a light on goodness while telling only uplifting stories. And so, in VIE's true spirit of "heart and soul," we will continue to do just that. This issue, our annual Architecture & Design issue, is a testament to the beauty created by humankind and the amazing things people can accomplish. Enjoy the beautiful works of art—from breathtaking homes and interiors by architects and interior designers to works by amazing cutting-edge artists. Read how non-profit organizations are keeping their visions alive through the challenges presented by stay-at-home orders. In "Life Is a Battlefield—A Warrior Overcomes All," read the remarkable story of wounded Army veteran Geoff Speyrer, who is striving to raise both money and awareness for Mission 22, a non-profit that provides resources for veterans struggling with crippling brain injuries and post-traumatic stress.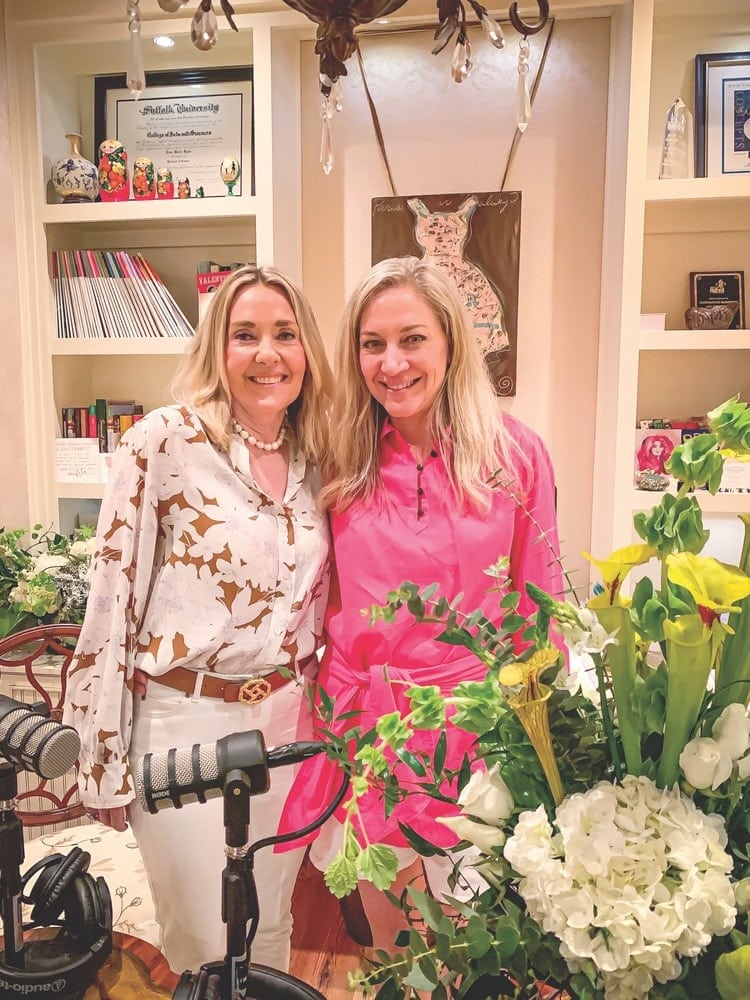 Blessings come in many forms. One unexpected blessing is that nonurban America is enjoying a resurgence as highly desirable places to live. This has been a boon to many areas, including Northwest Florida, home to the New Urbanism–rich Gulf-front community where VIE is headquartered. The real estate revival here has led to our creating an exclusive luxury edition highlighting the real estate market along the Scenic Highway 30-A and neighboring areas. Hear the success stories from a curated collection of experts in the real estate marketplace as they expound on their experiences of an unprecedented increase in real estate transactions.
And, finally, I am excited to announce our recently launched podcast, VIE Speaks, a new storytelling extension of VIE with me as host. Some episodes, if not all, will have accompanying video for those desiring an enriched and visual experience. Please listen to (or watch) Episode #1—"Rescue Me" with guest Laurie Hood, founder of Alaqua Animal Refuge, a no-kill animal shelter—and learn about her recent digital telecast fund-raiser called "Rescue Me," where she created a new and innovative platform for her fund-raising efforts. (http://viemagazine.com/vie-speaks-conversations-with-heart-soul-podcast)
Much love and goodwill to all.
To Life!

—Lisa Marie
— V —
ARTICLE CATEGORIES