Handbags Are Fun Again
Interview by Jordan Staggs | 
Photography courtesy of Anna Cortina
Although she isn't an artist herself, Spanish designer Anna Cortina is certain that the worlds of fashion and fine art are inextricably linked.
She began her journey in the industry in 2002 when she opened her first boutique in Barcelona, where she worked with luxury brands including Balenciaga, Givenchy, Chloé, and Lanvin. "My favorite fashion accessories have always been bags and shoes," Cortina shares. "They can always rock your style and make a basic outfit special."
It wasn't until about five years ago that Cortina took that love and launched her eponymous line of accessories. Melding her interests, she collaborates with artists each season to create new collections of handbags, scarves, and other chic, statement-making pieces. "I really think that art and fashion are two complementary disciplines," she says. This is evident when shoppers view the playful bag designs featuring work by international artists such as Philippe Boonen, Garbi KW, Ghadah Al Ajmi, and more. And although much of the art depicts cute, or even cartoonish, animals wearing clothes or performing activities such as roller-skating or riding a bike, Cortina's quality products and the artists' beautiful work ensure that each item still evokes a high-fashion feeling.
VIE was introduced to this gem of a designer when our editor-in-chief, Lisa Burwell, met Google director of agency platforms Marta Martinez at a women's retreat, where Martinez gifted attendees with foulard scarves printed with Garbi KW's manga-inspired unicorn art. "I fell in love with the whimsy and confidence of the designer," says Burwell.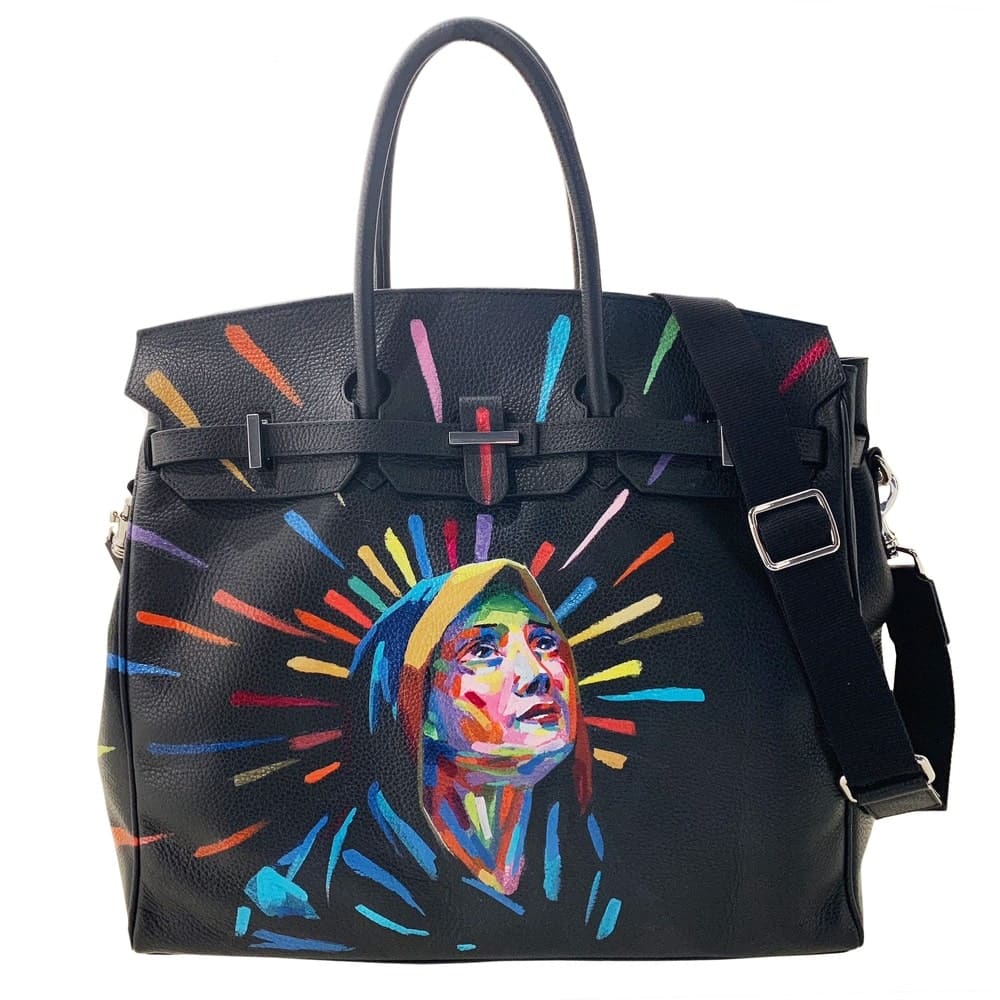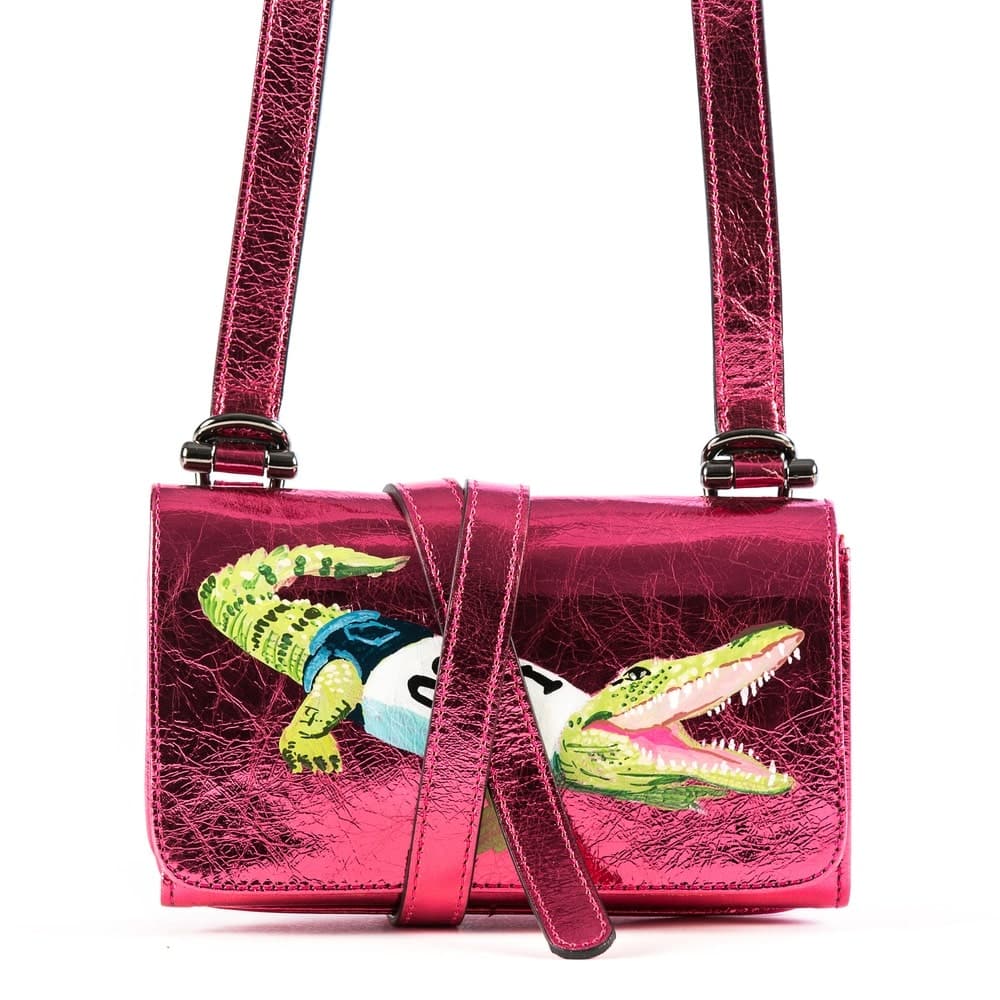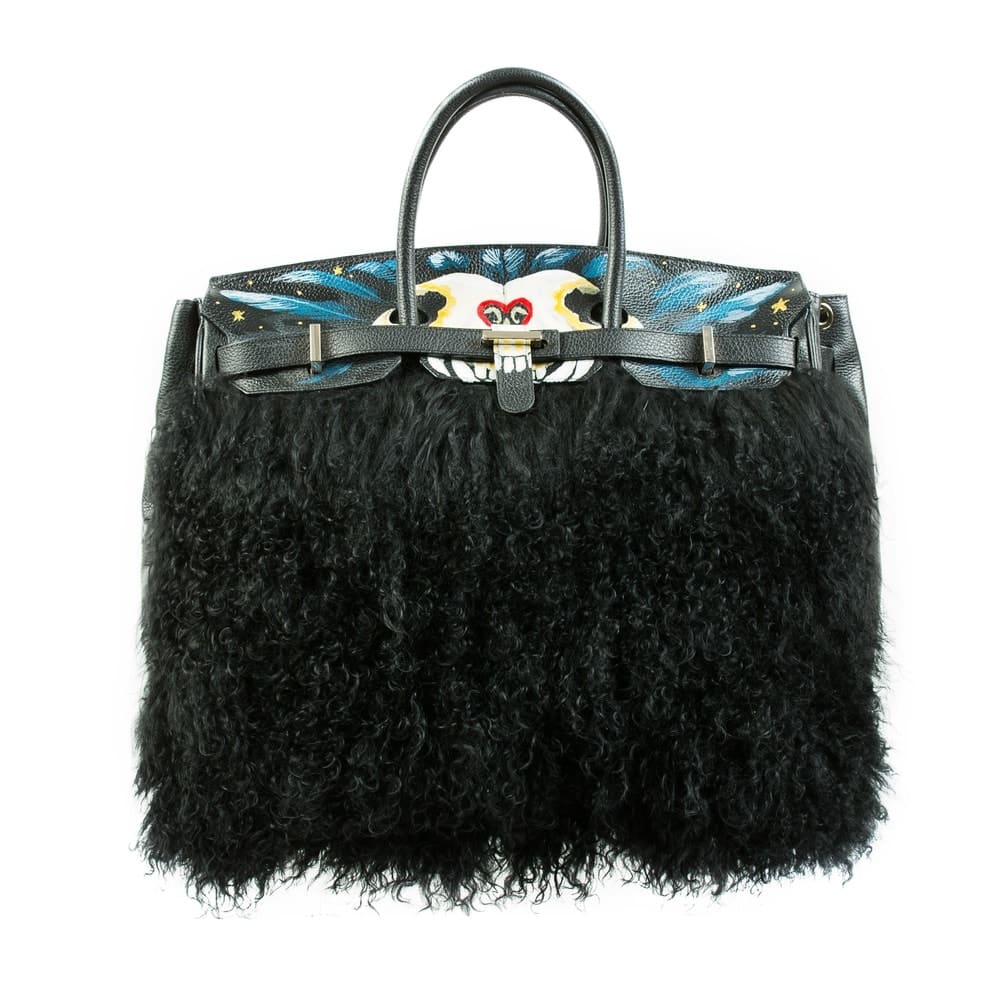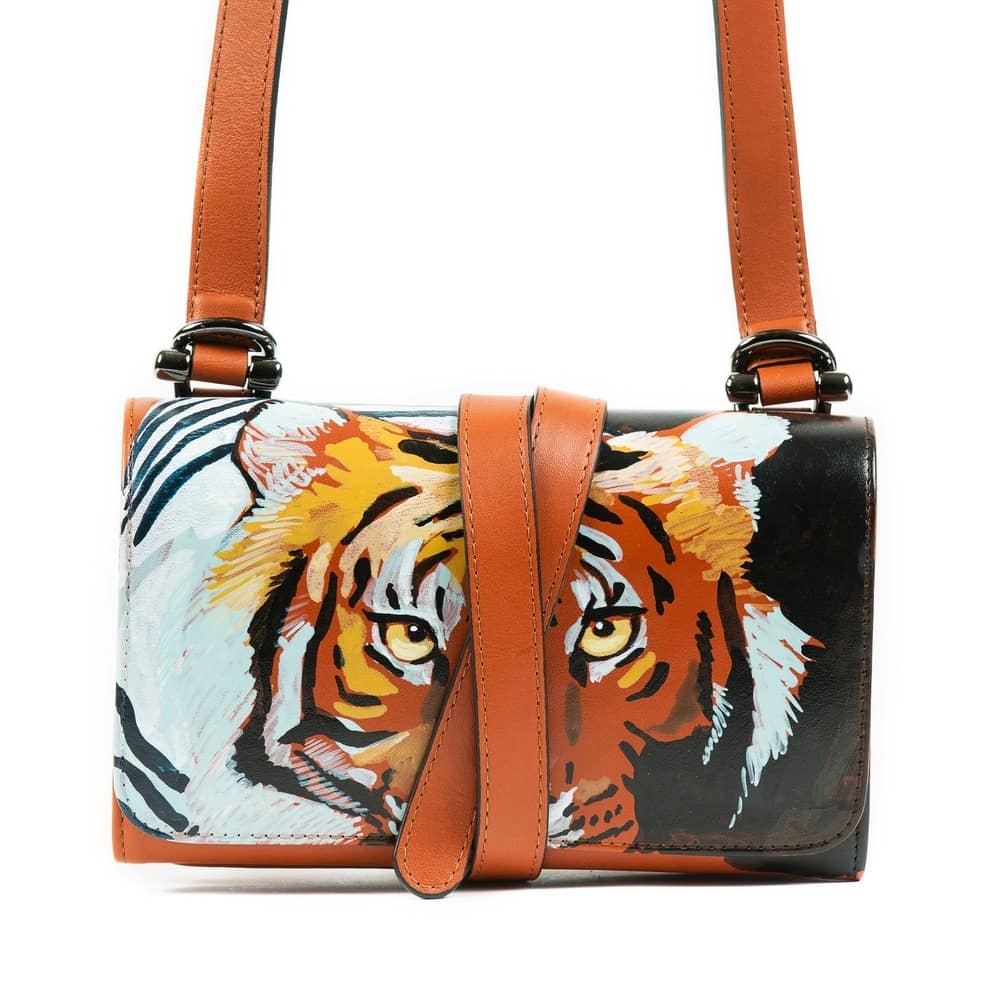 When speaking with Cortina about her boutique brand, we learned how her enlightened concept of creating quality accessories by collaborating with artists around the globe birthed what so many designers strive for—a new idea. When you wear her playful foulards and carry her handbags, they tend to be conversation starters as well. So much fun!
VIE: What is the inspiration or vision behind your collections?
Anna Cortina: I love to say that I always see things before they happen. In the same way, these visions guide me through my project. For example, I suddenly remember a detail of an object or a picture I saw many years ago while traveling, and I start creating a totally new model bag. In a fun way and with a point of humor, our collections always carry a message.
VIE: How do you select artists to work with for your pieces?
AC: We are demanding when it comes to choosing our collaborators: international creators with great talent, capable of transmitting the essence of our brand through art.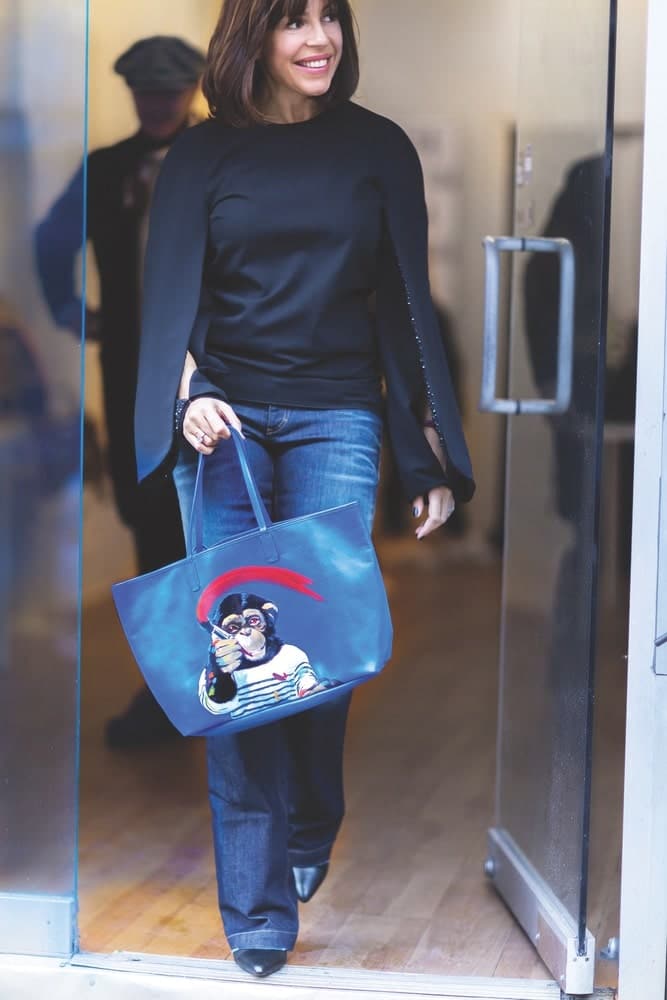 VIE: What is your favorite part about collaborating with artists?
AC: My favorite part is the most creative one when I explain my vision to the artist. I offer a concept and a path to follow during the creation of the new collection, but I always leave the artist free to express himself/herself without clipping his/her wings. I love to see how this idea takes shape thanks to different personal contributions. I always support the artist's artistic expression, especially in terms of composition and colors.
VIE: Your collections often feature whimsical animals or other scenes that are a lot of fun. How do you decide what image will go on each bag, scarf, or piece of apparel?
AC: Our collections are often based on the concept of animalizing the human being, finding that animal that everyone has inside. For example, through the Spring/Summer 2019 collection, which is inspired by the light of the Mediterranean Sea and the summer environment, we wish to show a new way of living and how our animal characters face daily life.
Our collections are often based on the concept of animalizing the human being, finding that animal that everyone has inside.
VIE: Do you have any new collaborations coming up?
AC: We work with a spectrum of five artists who propose their ideas every season, but we also invite new artists to join our project for special collaborations. We are developing a new and exciting project that will come to light soon. I hope you will like it!
VIE: If you could work with any artist in the world, who would it be and why?
AC: I love everything about Pablo Picasso's style: his way of expression, his inner world, the Mediterranean colors, and his powerful paintings. I feel identified 100 percent. I also like Salvador Dalí and his surrealist avant-garde art. I have to say that I get inspired by many artists and works of art, but especially by someone capable of making me feel something. My main inspirations are Andy Warhol's pop art, Jeff Koons, who gives new life to everyday objects, Yayoi Kusama and her conceptual art, Keith Haring, Takashi Murakami, and Kaws.
VIE: Tell us a little about your custom pieces and the process of creating those unique bags for people.
AC: The first thing we do is to have an interview with the client who wishes to have a unique creation. He or she tells us a little about themselves, and, above all, what they would like to communicate with their bag. We are committed to respecting the client's view, and we always try to capture his or her essence. We pay attention to the details and always ask for the client's feedback—our goal is to make the person happy to have a unique bag!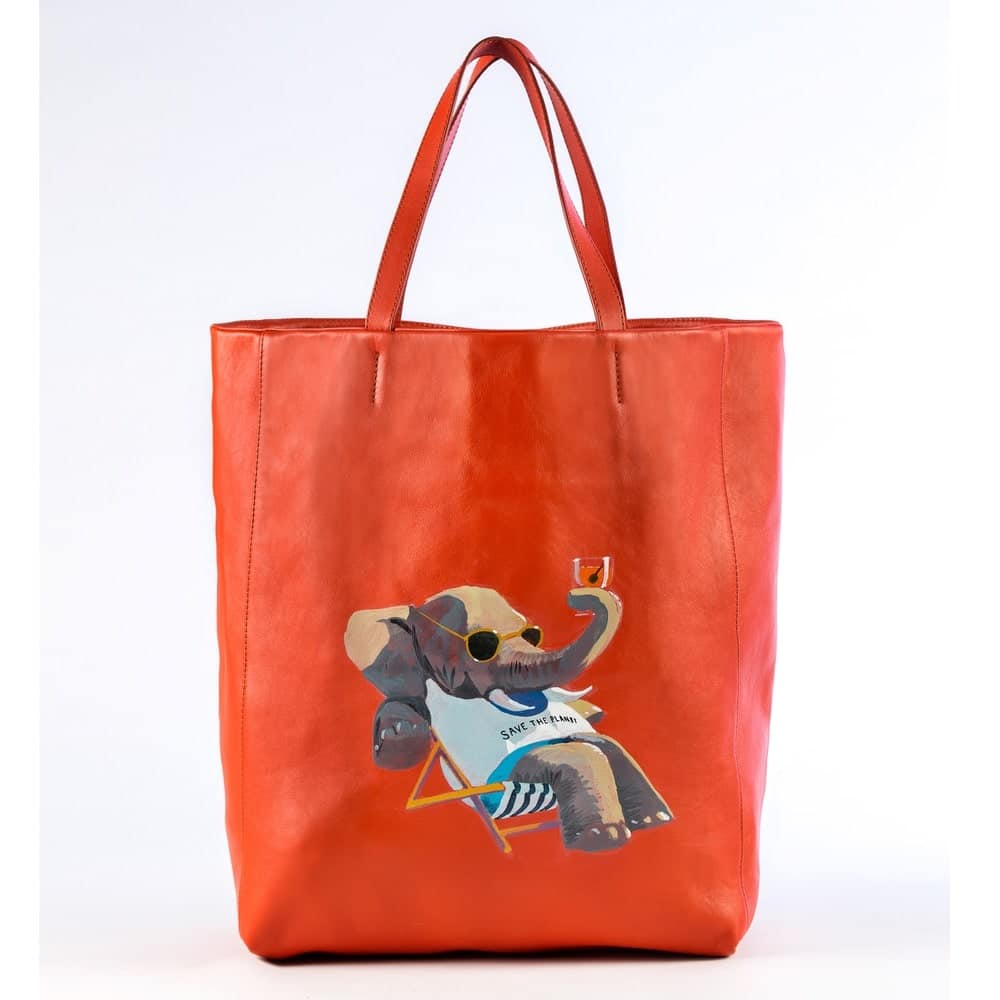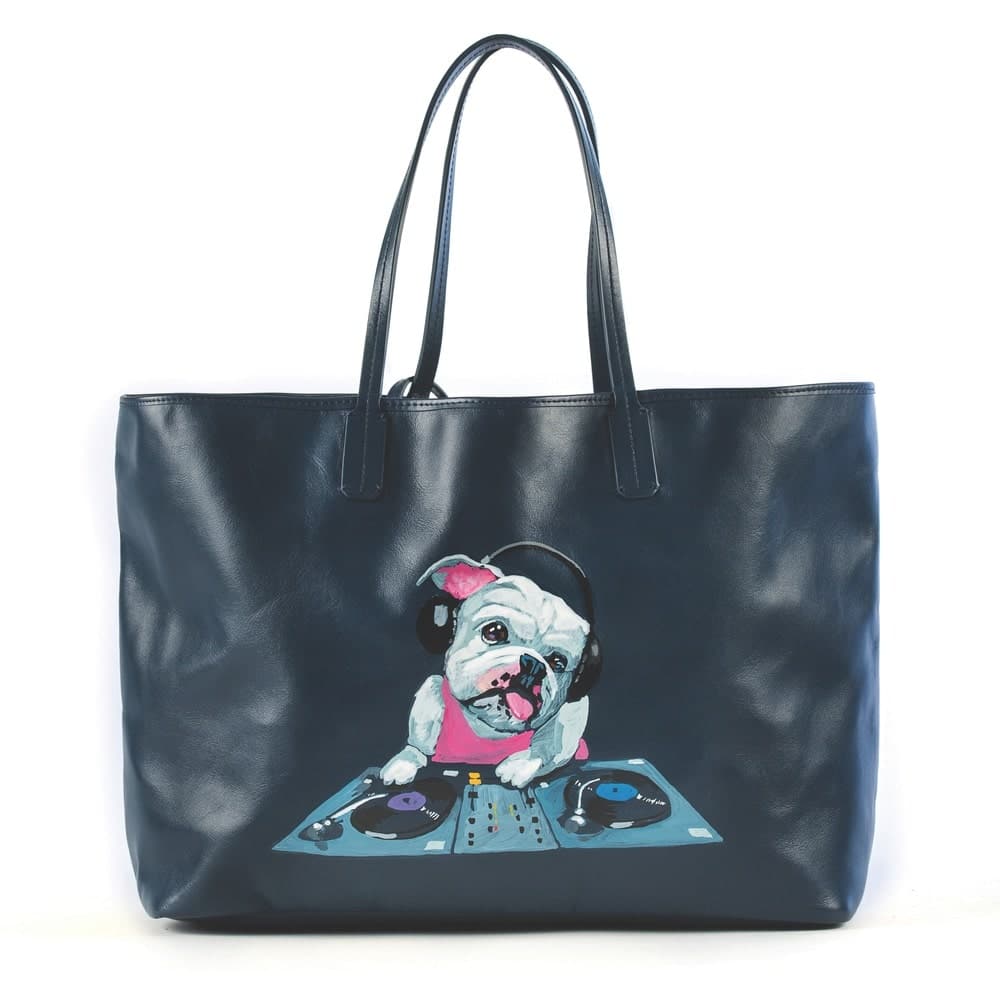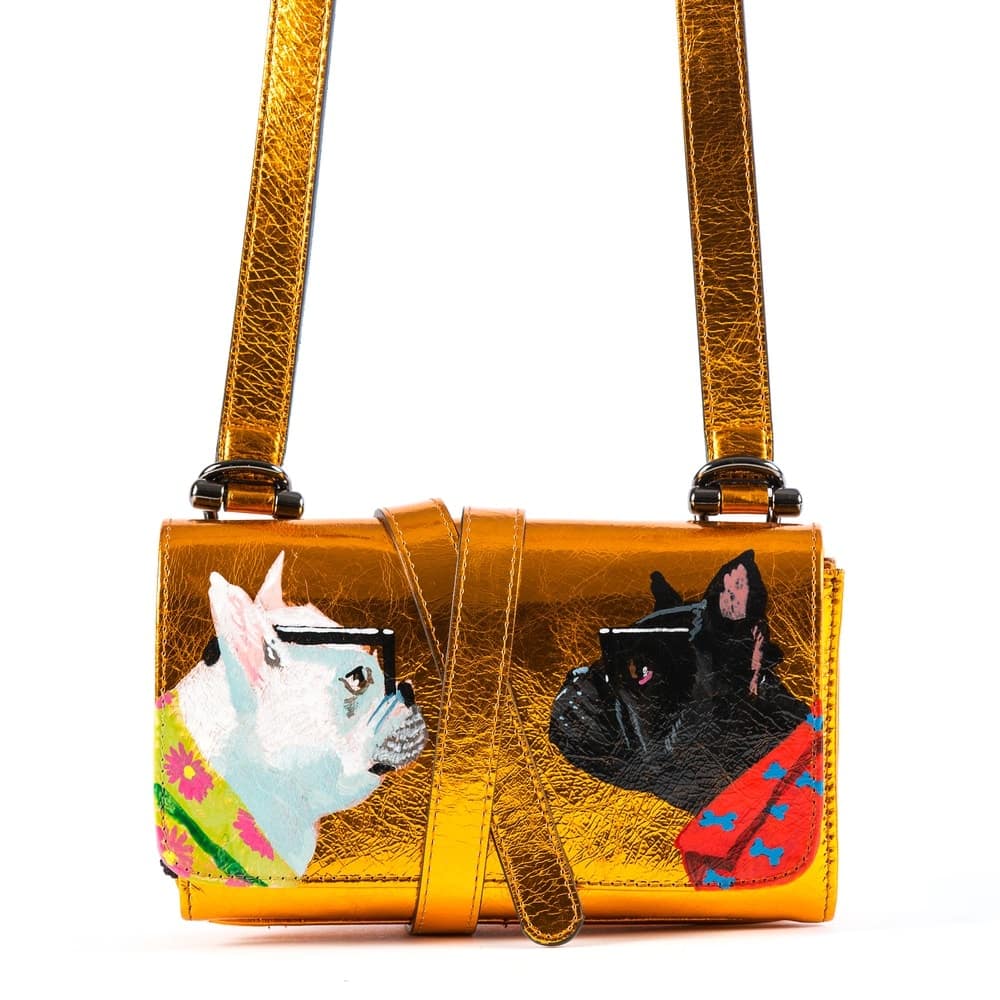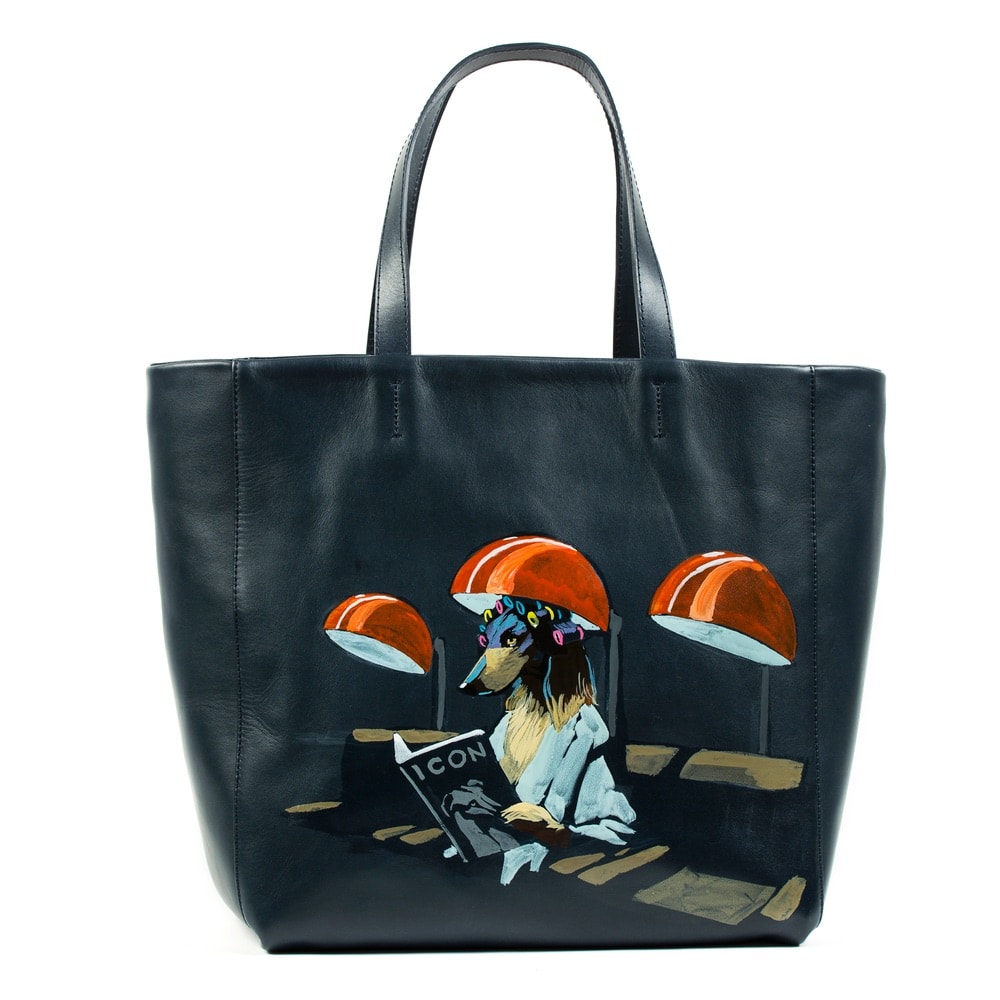 VIE: Is there any news coming up for the Anna Cortina brand in 2019 that you would like to share with our readers?
AC: Our work follows a line of evolution, and I am really happy to introduce a new model bag, which is one of my most personal creations. I have been working on it for more than six months, and finally, during 2019, it will be ready to be launched.
The artistic part is the latch on the bag, designed and created personally by me. I got inspired by some industrial objects, which are parts of our daily life. I wanted to give new life and purpose to something that we are used to seeing. I am sure that this new latch on the bag will be our trademark, something that really identifies Anna Cortina.
VIE: Finally, where can our readers buy your accessories?
AC: They can savor our universe and buy our unique pieces at AnnaCortina.com.
— V —
ARTICLE CATEGORIES