Interview by Emme Martin | Photography by Morgane Maurice
Fashion photographer Morgane Maurice lives and breathes creativity. Born and raised in the City of Light and now residing in London, her keen eye for style is understandably inherent. She offers a behind-the-scenes look at the top shows from fashion weeks worldwide, highlighting the beauty in the madness of fashion chaos. Beyond the catwalk, her street-style photography captures the essence of showgoers in all different forms. Her style and artistic repertoire are prolific, and it's only the beginning of her career. We talked to Morgane about her unexpected journey to where she is today and where she thinks fashion is going. Check out her stylish takes: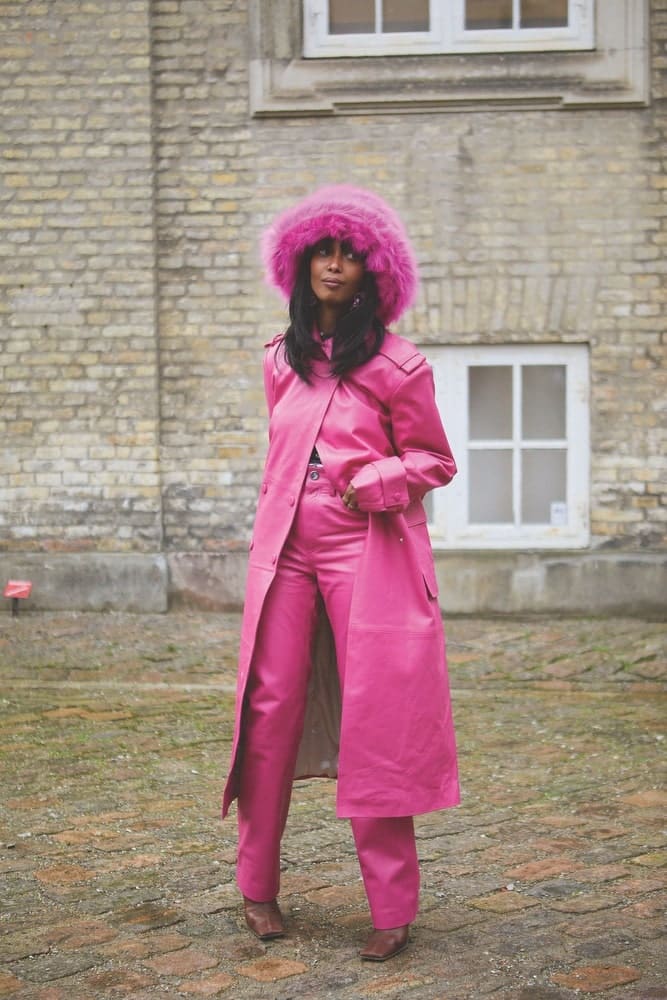 VIE: Did growing up in Paris serve as a prerequisite for your interest in fashion? What are the earliest fashion influences you can remember?
Morgane Maurice: It definitely helped! It was only later that I realized that fashion was a part of everyday life in Paris and France. The country is very proud of its fashion houses and the prestige and craftsmanship that comes with them, so you would often see events like Fashion Week or the Cannes Festival on the news. My mother was interested in fashion and sometimes made my clothes, so we also had a lot of fashion magazines and books lying around the house. From a young age, I remember going through the pages and being fascinated with the editorials, especially Vogue Paris—it was on a different level.
Being in Paris made it much easier to access Fashion Week and feel like you were a part of it, albeit a tiny one. I started working on shows and with PR companies around the age of eighteen—getting invites ready, seating guests, and dressing models. Back then, show locations were published, so sometimes we'd just go with friends and crash the smaller shows! It felt daunting at first, but it usually worked. I had some great experiences—working on a Chanel couture show being the highlight—and I think it really helped down the line when I started working as a photographer. Still, it's a pinch-me moment to go from dresser to backstage photographer.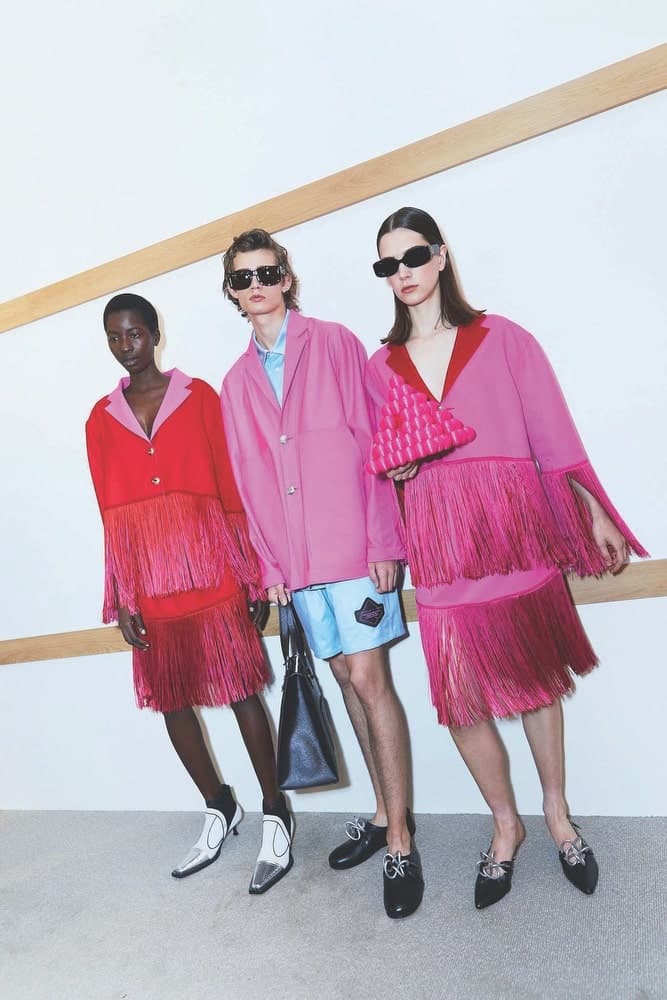 VIE: What prompted you to study fashion media styling at the London College of Fashion?
MM: I had always dreamed of living in London. A lot of born and bred Parisians, like me, actually don't like Paris that much, so I knew I wanted to get away. While in Paris, I studied fashion design, and although I learned a lot, I also realized designing and making clothes wasn't for me. However, I started styling and photographing my projects and ones for my classmates, which I enjoyed a lot more. I found out about the London College of Fashion, one of the best fashion schools in the world, so of course, I decided that was where I was going—ha ha!
At the time, I didn't think I would be able to pursue photography. I had never studied it, so I thought fashion media styling would be a great compromise: I'd get to style shoots, which I loved, and work with photographers or videographers I could observe and learn from.
I worked night and day to be able to get into LCF. Coming from a small, somewhat unknown school in Paris, I knew it wouldn't be easy. No one around me really spoke English and could help, and quite frankly, nobody thought I would get in. But to me, failure wasn't an option. So I carried on, became top of my class in Paris, and got involved in anything I thought would help with my portfolio and résumé. Lo and behold, I got in! Receiving my acceptance was one of the best days of my life. I knew everything was about to change.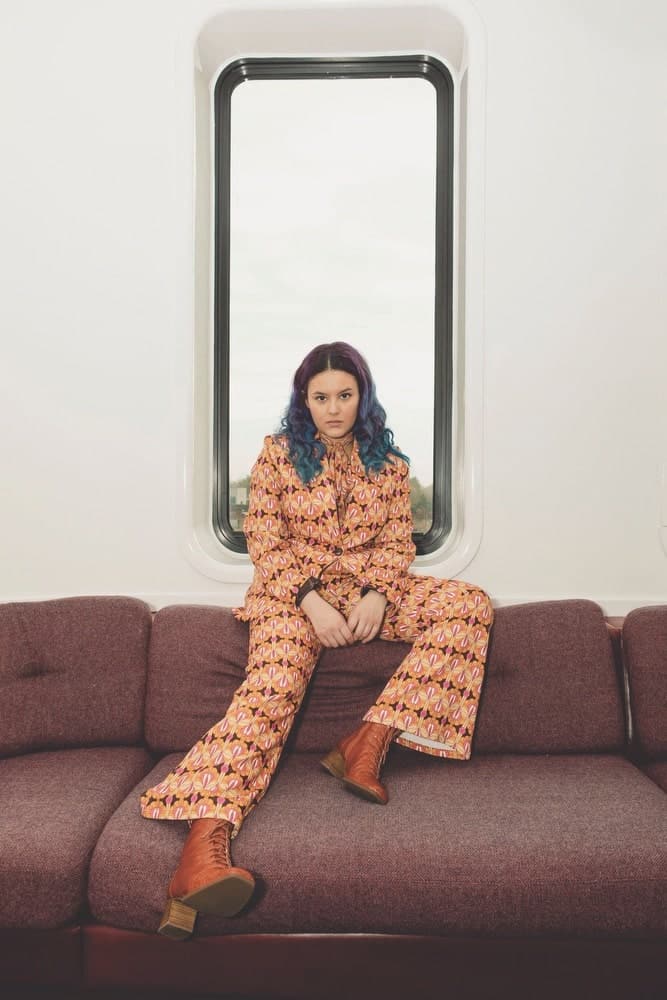 VIE: When did you transition from styling to photography?
MM: After graduating in fashion media styling, I felt lost. I was only twenty-one years old with a post-grad under my belt, but I couldn't find a job and didn't want to intern for free for what felt like forever (I had already experienced the joys of being a fashion intern in Paris). So I went where I could get hired and ended up on a completely different career path: hospitality. I worked for bars and nightclubs for a few years, first waitressing and then doing sales, events, and social media. I did it all: selling tables and bottles, organizing huge parties, decorating the venues, designing the flyers, hiring circus artists to perform, promoting it all on socials—and taking photos. The photography didn't require much creativity, but I was happy to be able to do it and would also shoot some friends and models on the side. The experience also gave me much better insight into what it takes to run a business, how to find new clients, admin duties, and negotiation—all things that would become very useful later.
From there, I moved to a job in the art world. Photography was still at the back of my mind, and being there allowed me to look at the work of agency photographers and videographers. It clicked in my mind: if these people were signed to big agencies, why couldn't I be a photographer too? Maybe my work was better than I thought.
About a month in at this new job, something happened on my way to a big meeting. I was crossing the street as a pedestrian when suddenly, I got hit by a truck. A full lorry struck me on my right side. I flew through the air and collapsed, unconscious. Long story short, I woke up confused and bleeding, surrounded by people, with no idea what had happened. I was taken to the hospital and later back home. For a few weeks, every single movement was excruciating, and my face was a mess. But I was unbelievably lucky. I hadn't broken a single bone (just a tooth).
For me, photography and fashion just go hand in hand; you can create the most beautiful garments, but nothing can bring them to life like a good photograph.
The realization dawned on me that I could have died or become paralyzed in an instant. During my recovery, when I could move, I photographed my wounds to document them. Looking through old and new photos was one thing that kept me going. The company I worked for was not very accommodating of my situation, so I decided it was time to make a change. Life could be so short; I didn't want to waste it wondering, "What if I had tried photography?" I quit and have been a full-time photographer ever since.
VIE: How would you describe photography as a form of creative expression in fashion?
MM: The great thing about photography is that it becomes what you make of it. There are as many styles as there are photographers. For me, photography and fashion just go hand in hand; you can create the most beautiful garments, but nothing can bring them to life like a good photograph. Sometimes you've been working on a concept for months, and then the model, stylist, hair and makeup artists, location, and photographer all come together one day, and you're finally able to see that vision come to life before your eyes. It's almost magical. I love the idea of storytelling without words, simply through every choice you make in an image.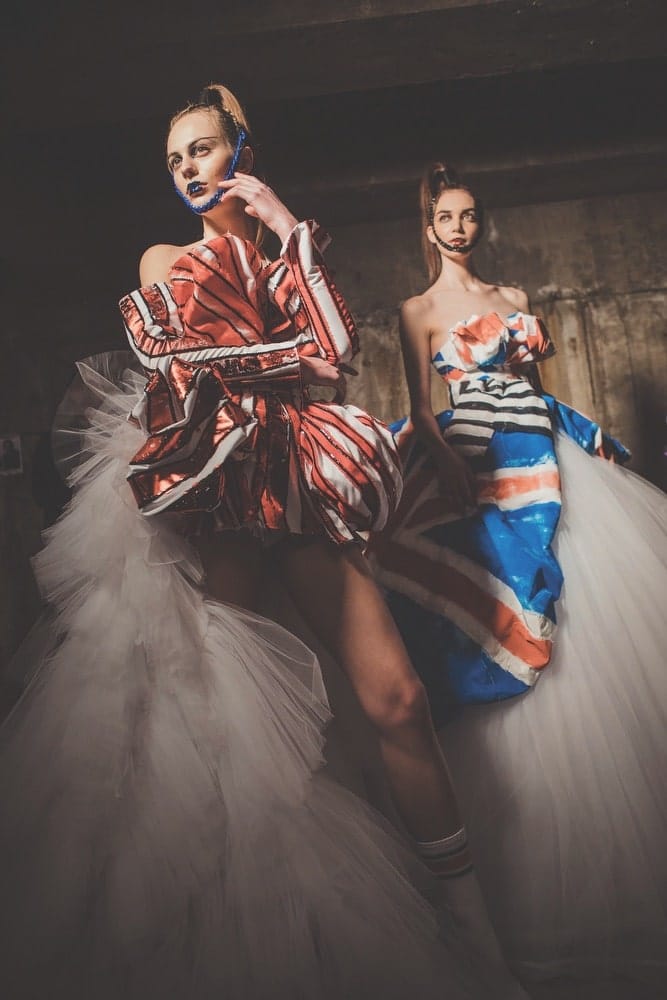 VIE: What draws you to a particular subject when you're shooting street-style photos? The outfit, the expression, the background, etc.?
MM: It's the outfit, first and foremost. Unfortunately, at Fashion Week, we rarely have a choice of backdrop. Some shows take place at beautiful, stately locations and others at car parks and warehouses. I wonder why designers don't think more of that, as these days, you often see more street-style photos being shared than photos of the runway, but that's another debate. Certain people come to the shows not to get in but to show off their outfits. Some try a little too hard, but there are also some gems if you keep an eye out.
The most important to me is people who retain their personal style. You'll see many influencers at every show wearing loaned pieces—head to toe in that designer. I like the ones who mix in their own pieces and influences so that no matter who they're wearing, they're always themselves. Susie Lau is a great example of that.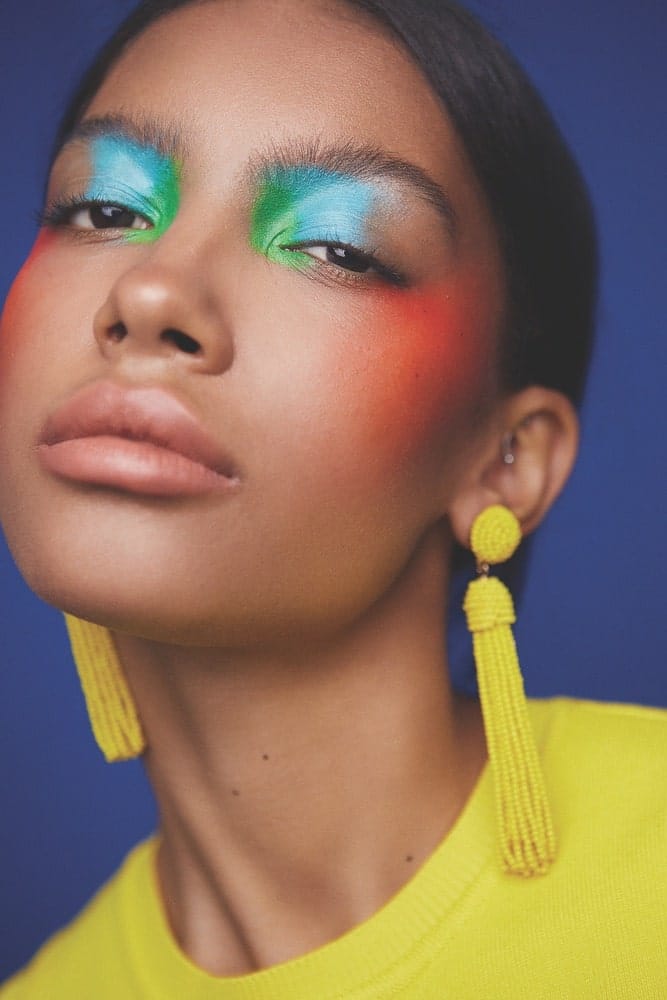 Finally, I also like to show a more diverse crowd. Many people attend Fashion Week, but sometimes from what's published, you'd think it's only the same five people who all look the same. There's more progress to be made on who gets invited to the shows. Still, I do my best to showcase variety because I think it's important to represent that bodies of all colors and sizes can be fashionable.
VIE: What is your favorite Fashion Week or runway show to attend?
MM: It would be Paris and the Valentino show. The city has the most shows and the biggest names attending. It's pretty tiring as it is nine very full days at the end of the fashion month, but it's always worth it. I say Valentino because there's always someone or something cool happening, and design-wise it's the brand I look forward to seeing most. Miu Miu is also a strong contender in Paris, even if that miniskirt set has been very divisive.
I also recently did my first season in Copenhagen, which was very exciting. The style there is entirely different, super colorful, and more relaxed. It snowed most of the time, but everyone was still in a good mood. As it's much smaller, there are also fewer photographers, so you don't have to fight to get the shot, which is much appreciated. I'm looking forward to going back this summer when it's warmer!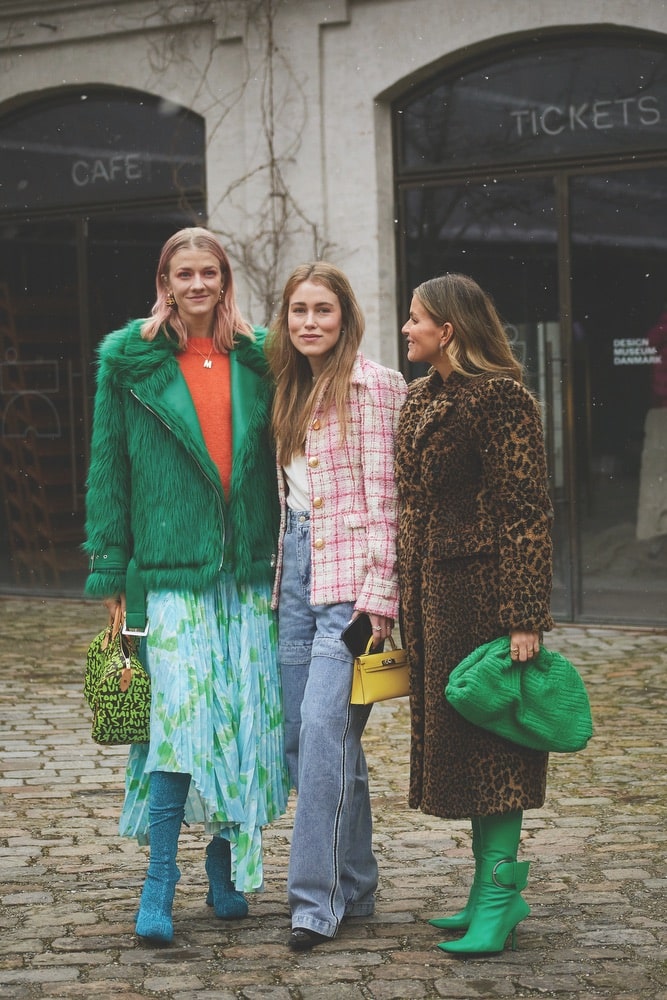 VIE: How would you describe the current state of fashion in three words?
MM: Going through changes. Now more than ever, post-pandemic, we're starting to see a divide between the old guard and some newer, younger, fresher brands. Sustainability is becoming a core issue for many, and it calls into question the value of fashion shows that cost hundreds of thousands, make people fly in from all over the world, and are over in ten minutes. We're also seeing more diversity, but it's still very surface level. Brands have plus-size models walking their runways, but they're wearing samples that will never make it to the stores, or they use models from minority groups but keep the same people making decisions at higher levels. It's changing—slowly—but it's not quite there yet.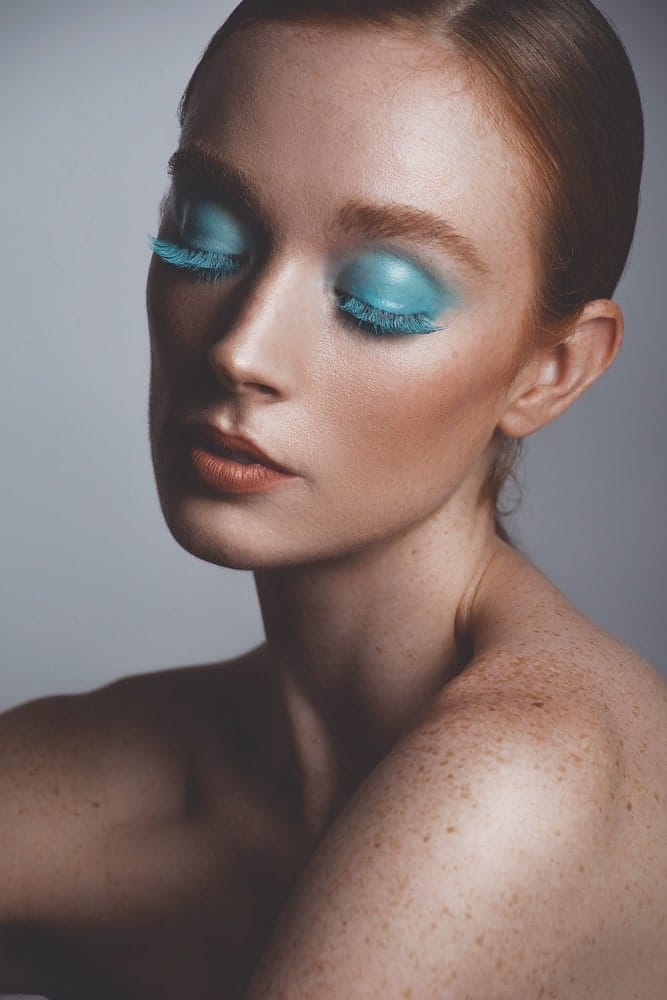 I love the idea of storytelling without words, simply through every choice you make in an image
VIE: How would you describe your personal style?
My style is quite eclectic, a bit quirky, and often vintage-based or inspired. I'm usually known as "the girl with blue hair," and I'm OK with that. I'm especially inspired by styles from the 1960s and '70s and wear either lots of colors and prints or total black. I don't shop that often, but when I do, I usually buy a piece I've wanted for a long time and will keep for years—or shoes. I have a slight obsession with shoes and probably have over seventy pairs by now. I think good footwear is a subtle way of elevating any outfit.
VIE: Thank you, Morgane!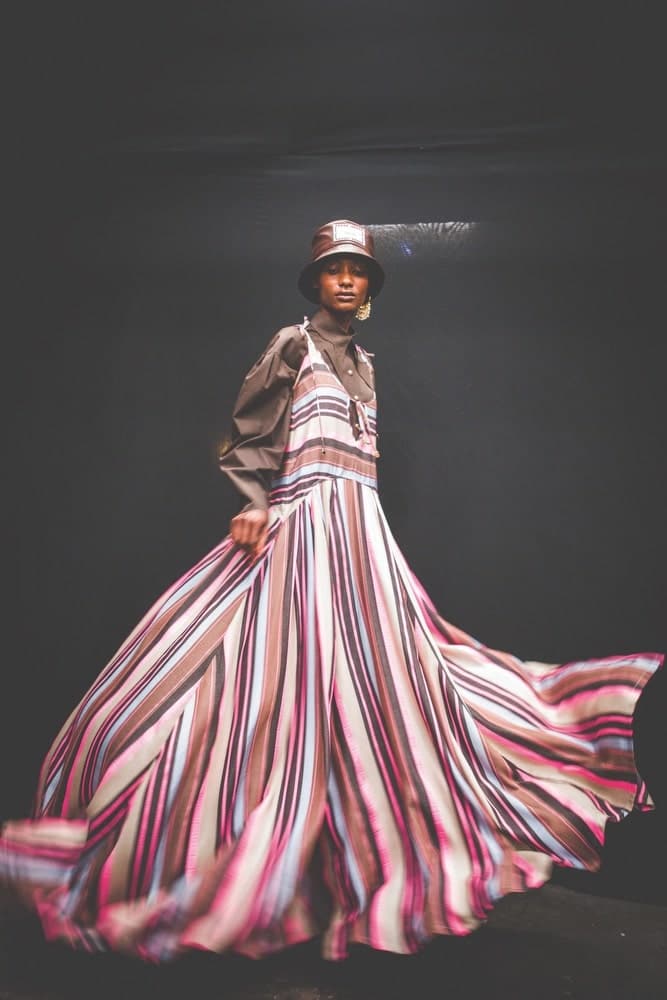 — V —
---
Follow @morganemaurice on Instagram or visit MorganeMaurice.com to keep up with her latest work!
ARTICLE CATEGORIES