By Anne Hunter  |  
Photography by Sheila Goode
I first met her when she walked into my Rosemary Beach, Florida gallery. She came across as royal, like a head of state. With the calm of a queen, in a voice befitting a monarch, she boomed, "I need five paintings. I'll take that one, that one, this one, and that one ... Can you deliver them today?" She ordered the paintings as if they were pastries in a French boulangerie, but these babies cost $10,000 a pop.
I strapped the paintings onto my Jeep and drove down the street to the address she had given me. It was a beautiful Rosemary Beach home designed by Eric Watson. She said, "Put them over there. I'll pay you tomorrow." And she did. Who was this woman? Over the next five years, I watched, entranced, as Paige Schnell, this wonder woman of interior design, worked her magic up and down the carefully architected residences of our beautiful scenic towns of 30-A. I was hooked.
Paige grew up in Opp, Alabama. Her mother was a teacher and her father a farmer. "We were always doing projects around the house, collecting antiques, looking for found objects," she says. "I didn't understand it at the time, but these were the roots that started my passion for design." Paige left Opp at seventeen to attend the closest of the country's top five architecture schools, Auburn University, where she studied interior design. "I just wandered into my field and then I realized how much I loved it." In 1998, Paige graduated with a degree in interior architecture and a triple minor in art history, psychology, and sociology. Fascinating, I thought. Wonder woman is an archaeologist, a historian, and a designer all in one. She moved from Auburn to Atlanta with her daughter, Mallory, where she shared her talents with one of the country's largest interior design firms, ASD (Associated Space Design), for the next seven years. "I've designed banks and law firms all over the country—Bank of America, Wells Fargo, J.P. Morgan, Chase, Holland and Knight, you name it," Paige says. After she met her husband, urban designer Mark Schnell, Paige was ready for a change in her lifestyle. "Mark and I packed up and moved to the beach on Mallory's last day of sixth grade," she reminisces. "It was Memorial Day 2004. We never looked back." They bought a house and Paige partnered with a Birmingham architecture firm, Dungan Nequette, to run an interior design store called Tracery Interiors in Rosemary Beach, Florida. "Tracery opened in December 2003 and I became a partner in 2004, then proprietor in 2005."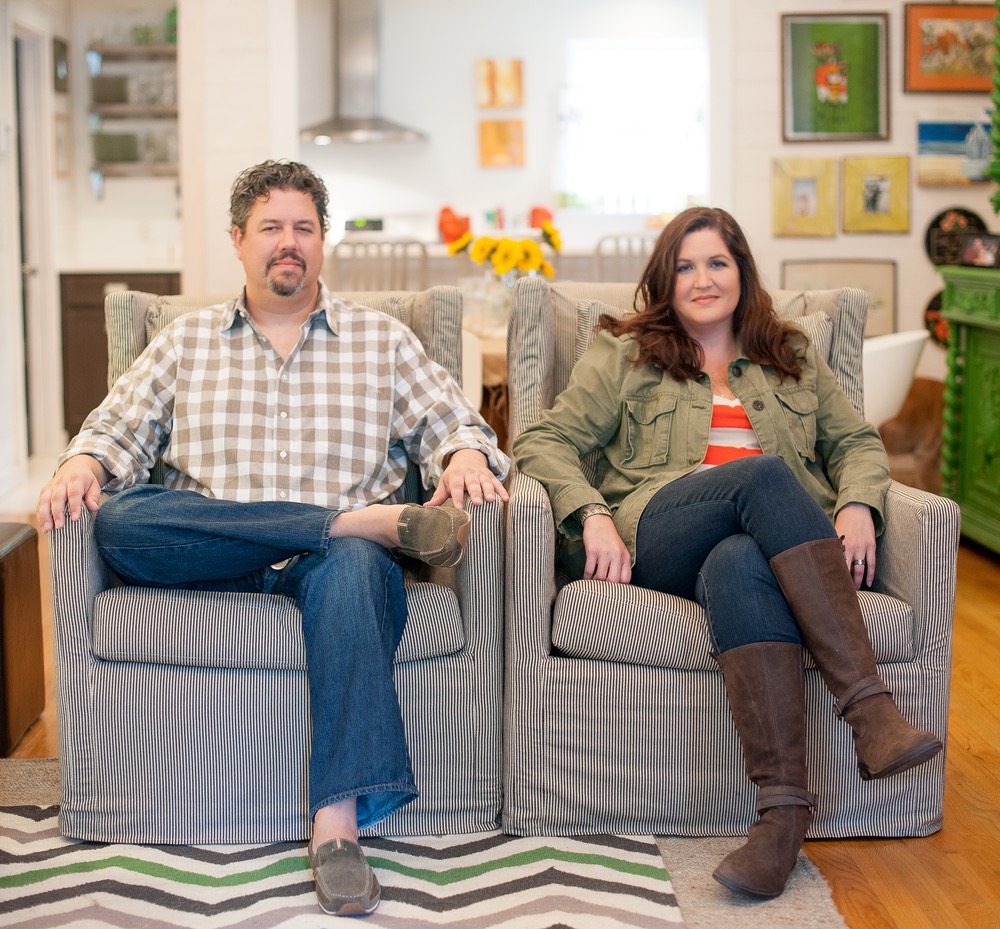 "People come back every year to see us at Tracery, whether we designed their home or not," she comments. It's no wonder, since Paige is the Indiana Jones of cool collections. "Going back to my childhood days in Opp, I've not stopped looking for exceptional objects. Our clients love the treasures we find and they want to take something back from Tracery every time they come down to the beach."
Indy Jones did say, "If you want to be a good archaeologist, you gotta get out of the library." And there goes Paige, ever jet setting, scouring the country to recover important artifacts and put them in their proper place. She is like a careful excavator mining precious sites. "For the shop or a client's home," she says, "I am always looking for found objects to mix with our custom-designed pieces and antiques. I like to mix it all together until it becomes a collection. We don't create the same thing every time. Each client is different and I create spaces for them that are special to them—that are only theirs. I like to really get to know my clients, to step inside their world and represent who they are through a collection of objects, upholsteries, furnishings, fabrics, and colors, setting art around them as a reflection of who they are."
Paige makes it sound so simple, but there is more to her process than meets the eye. It feels both spiritual and scholarly. Inside her store and the homes that Paige designs is something that you can't pinpoint, something that leaves you wondering, "Where is this from? How does it all come together? How does she do it?" My take is that Paige Schnell is a curator for artifacts of the home; she is a collector, creating mini museum galleries for people to live in.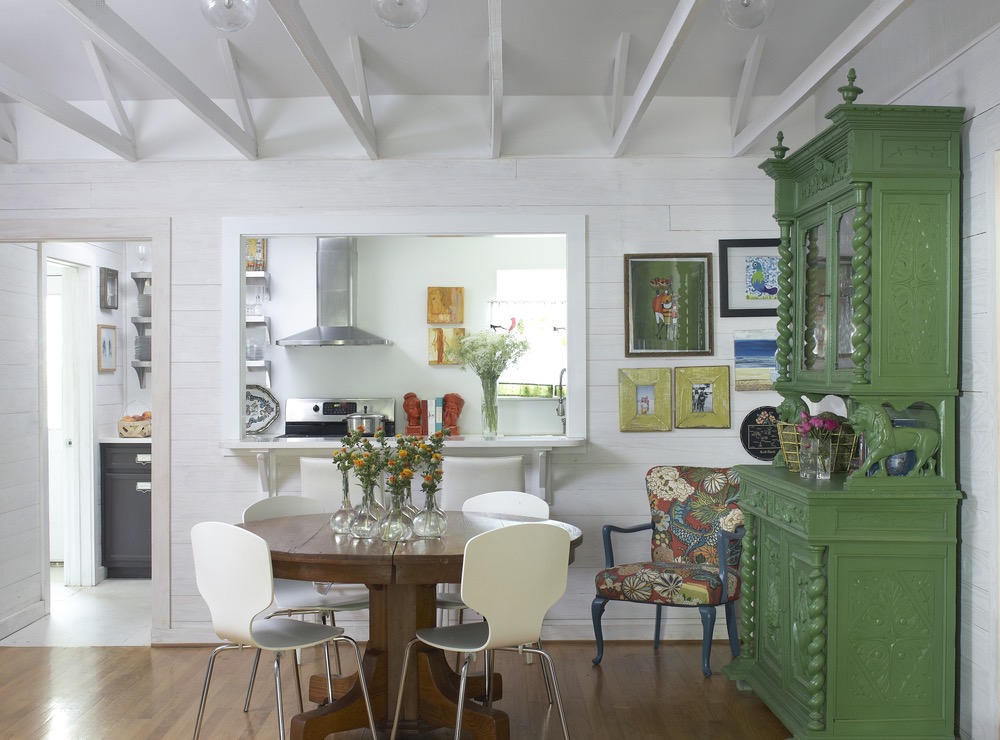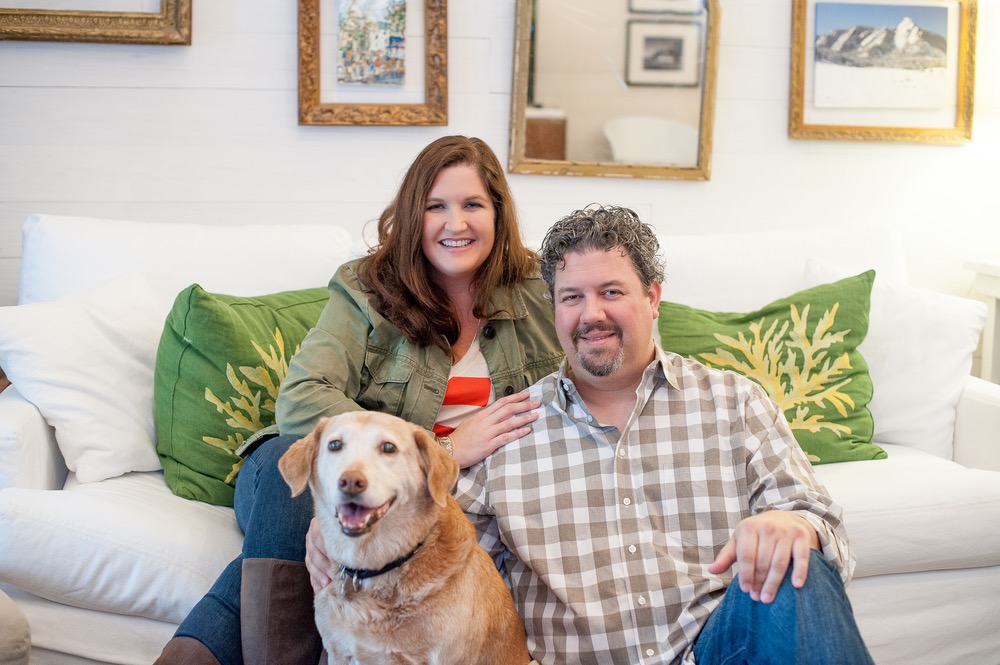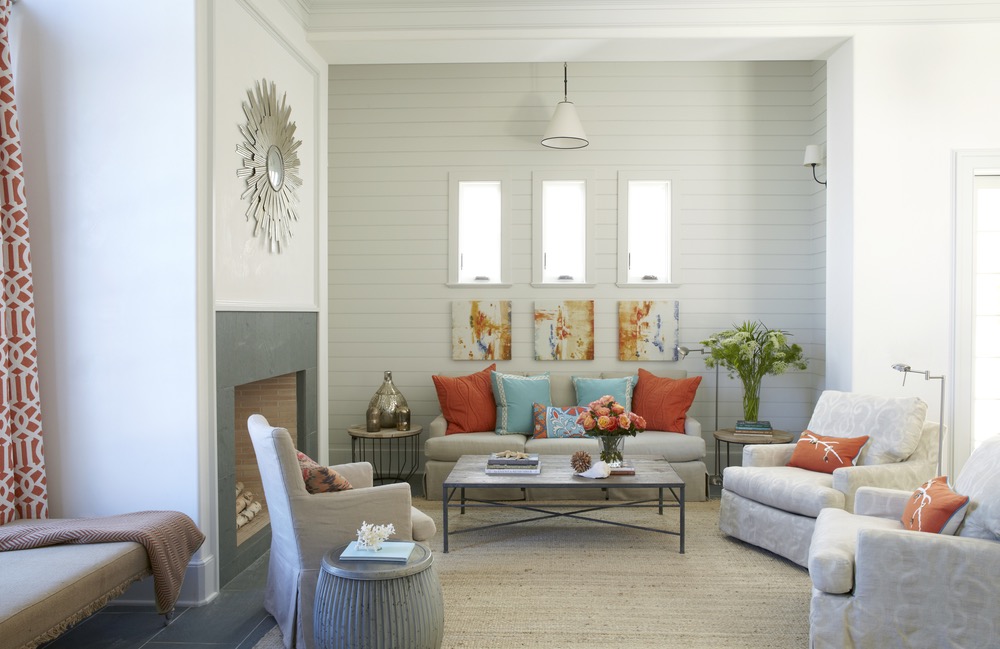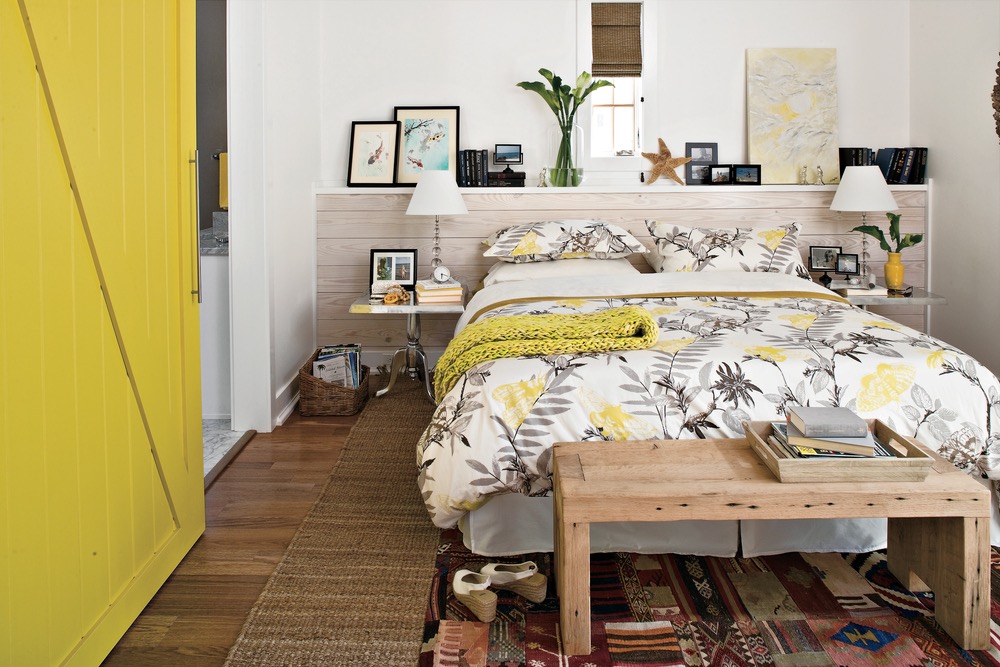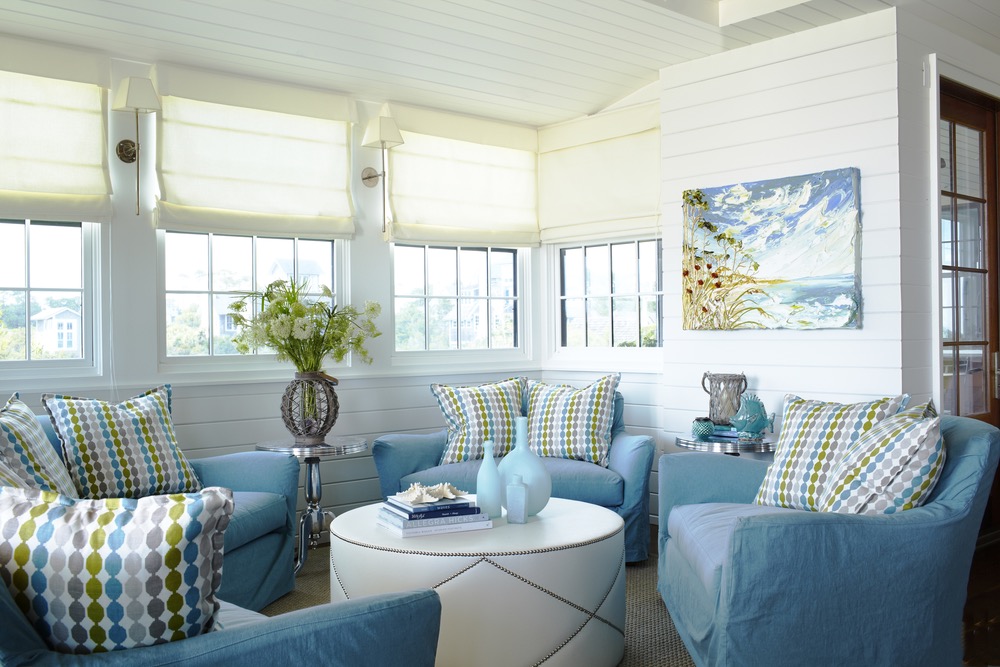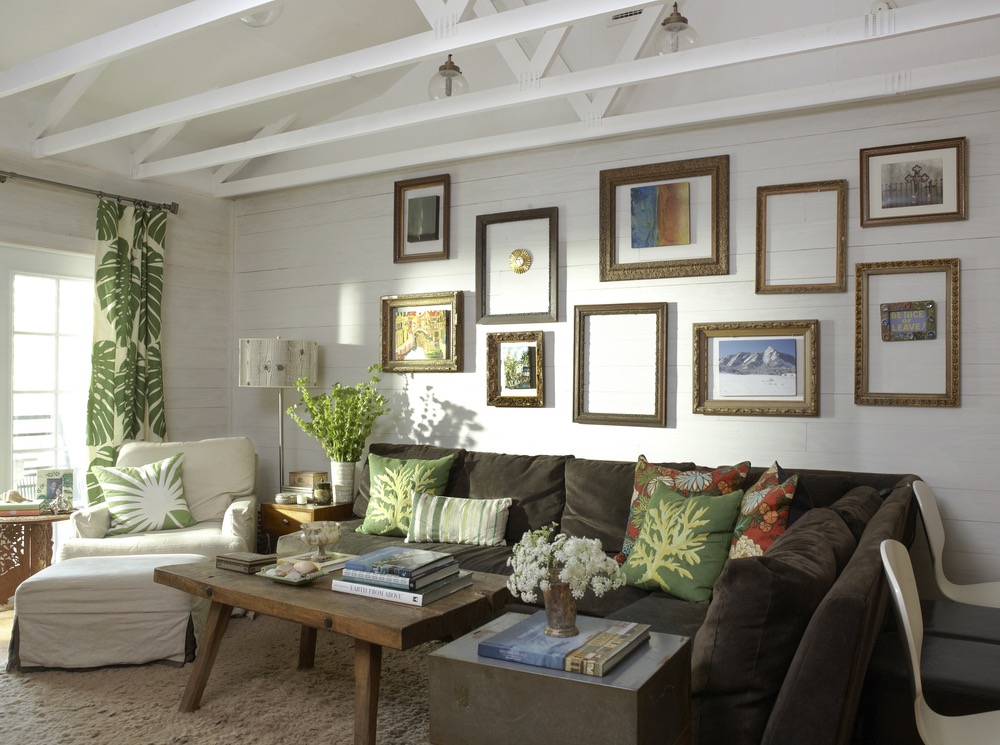 Paige may be the public persona of the Schnell family, but she isn't the only creator at work inside their Seagrove cottage. Her husband, Mark, became an urban designer partly because of the New Urbanist 30-A town of Seaside and other designs by Andrés Duany and Elizabeth Plater-Zyberk. "A family friend sent me a newspaper clipping from the New York Times—this was pre-Internet—about the work of Duany and Plater-Zyberk," says Mark. "Their work showed that there are better ways to build communities than a sprawling mess of subdivisions and strip malls, and that really resonated for me." Little did he know that he would come full circle from studying Seaside to living a short walk away from it. Mark left Northwestern University, which lacked a program in architecture and planning, for the University of Colorado at Boulder and a career in urban design. After graduation, he worked on the renowned Stapleton project in Denver and then spent several years working for a large firm in D.C. and Atlanta, where he met Paige. "I couldn't believe that Paige had visited the towns of 30-A throughout her life, after I had spent so much time studying them. It wasn't long before we made 30-A our home."
Their cottage, a former minister's residence that was located in Point Washington, was moved a few miles down the road to Seagrove and renovated by the couple. It has been featured in Lynn Nesmith's coffee-table book, 30A Style.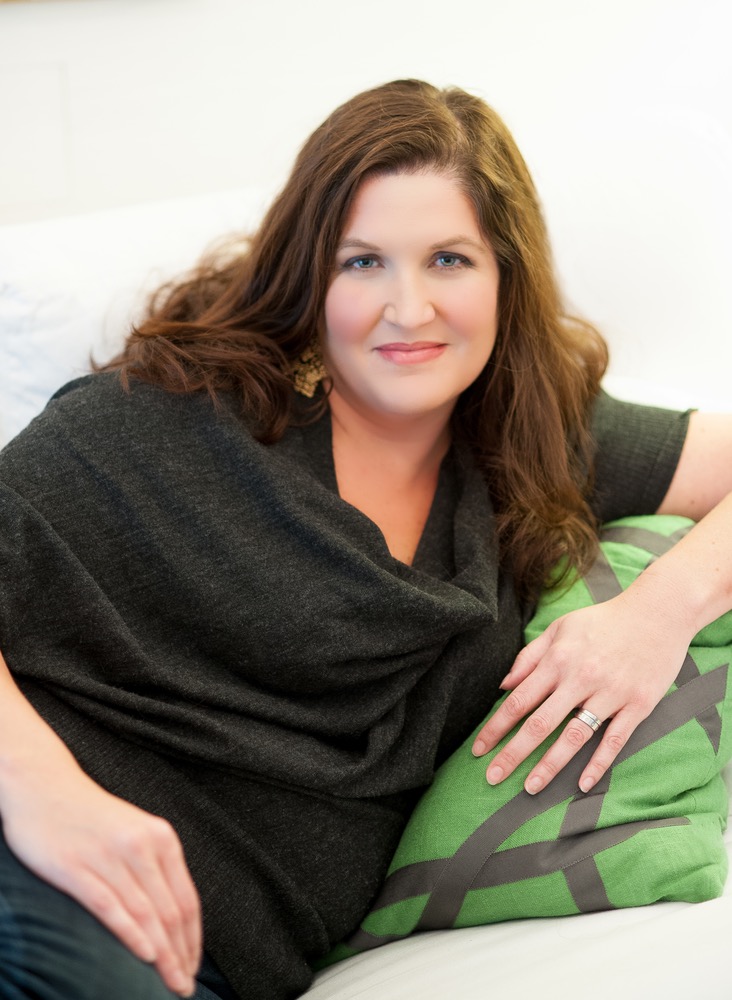 After the move, Mark started his own one-person firm, Schnell Urban Design. "Urban design is typically practiced in a small wing of a large firm, where they use it to secure huge architecture or engineering projects. I wanted to try a boutique model where I could stay focused on great urbanism as the end goal." Nine years later, Mark has now designed properties in six states and in the Bahamas. "When you work so early in the process, you draw a lot of concepts that never get built for various reasons, but the ones that do get built are sometimes big home runs. That happened with Cinnamon Shore." Mark designed the key elements of this sixty-acre Gulf-front community in Port Aransas, Texas: the master plan, design code, several houses, a restaurant, and amenities such as parks, pools, and pavilions. He's now designing two more towns near Cinnamon Shore that will form a string of walkable mixed-use communities reminiscent of those along Highway 30-A. "Paige has worked with me on the interiors of three houses and on a restaurant at Cinnamon Shore. She creates the color palettes for my communities. It's really great to live, work, and play with such a talented woman and partner."
You would think it stops there, but designing interiors and towns just wasn't enough for the Schnells. In 2010, Mark and Paige created another legacy that our town will cherish for decades to come: the 30A Songwriters Festival. They essentially "designed" a festival from the ground up. "We started going to see songwriters in Nashville and Atlanta and really enjoyed their storytelling and sharing the reasons behind the songs. When you listen to a song on the radio, you might know it's a great song, but you don't know why it came about. We feel a kinship with songwriters, who are essentially the designers of songs, and we tried to create an event to showcase their talents." One night we were sitting at the bar of Trattoria Borago and Jennifer Steele was beside us. We mentioned the idea to her. She had just started as director of the Cultural Arts Association, and she came back and said, "What if we produce the festival through the CAA?"
The answer was yes, and the Cultural Arts Association inaugurated the first annual 30A Songwriters Festival in 2010. Mark and Paige were heavily involved in the creation and execution of the first festival and may be the festival founders, but they are quick to point out that the 30A Songwriters Festival could not have happened without the talented group of local stakeholders who helped to put Scenic Highway 30-A on the map as a cultural corridor for the arts.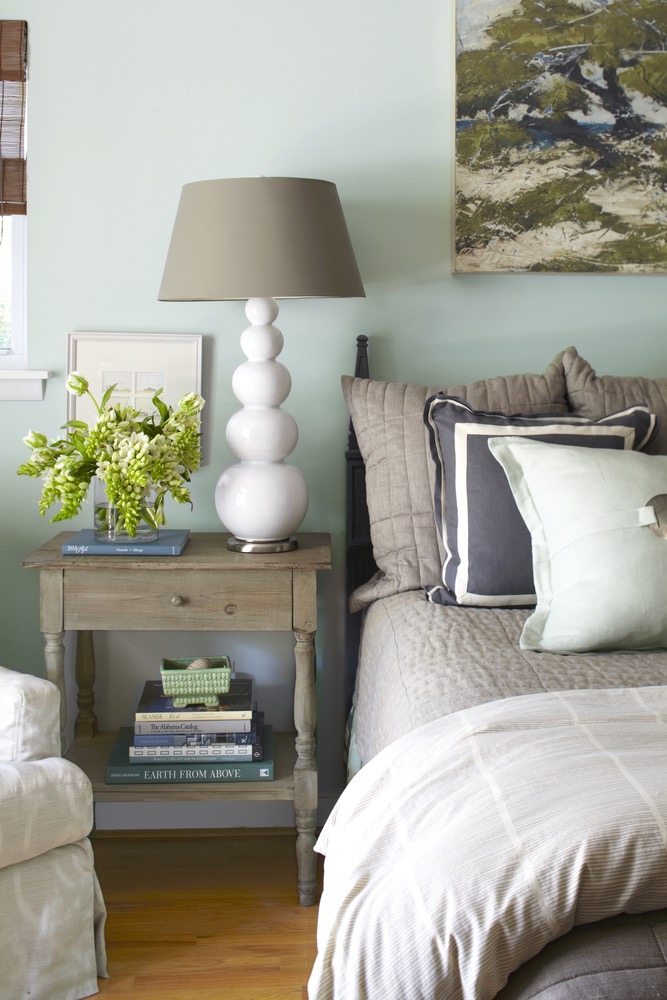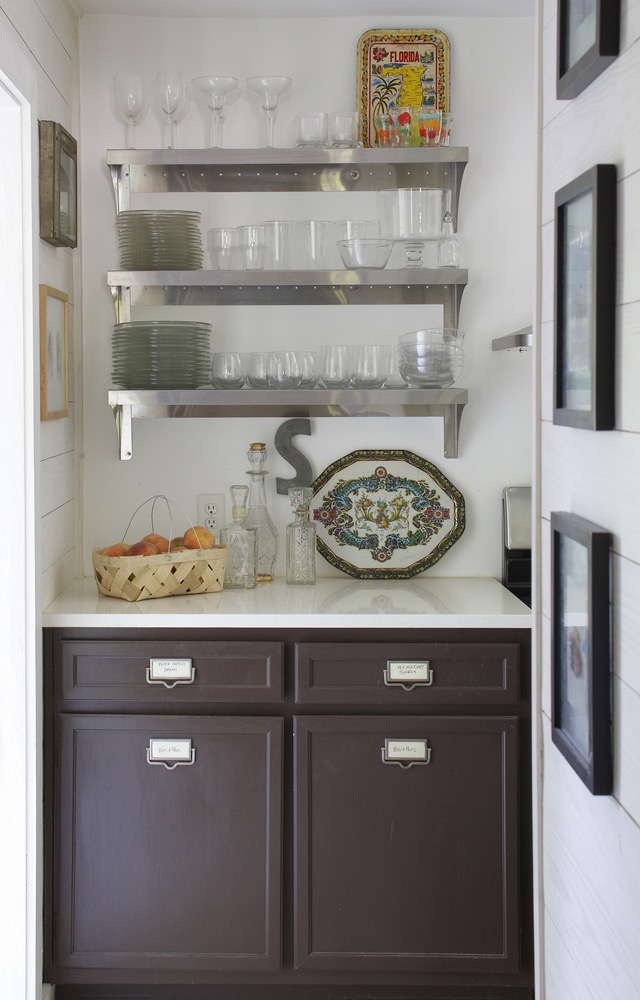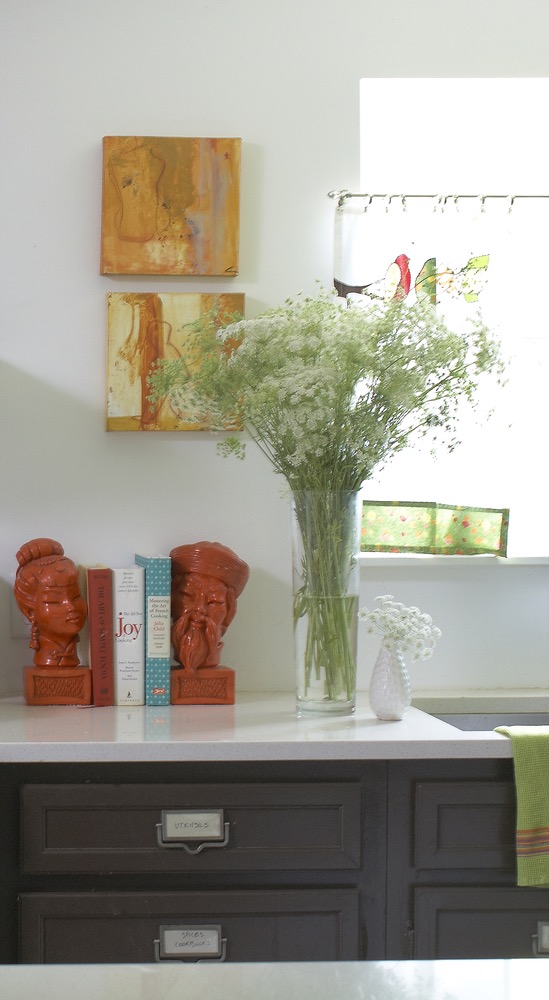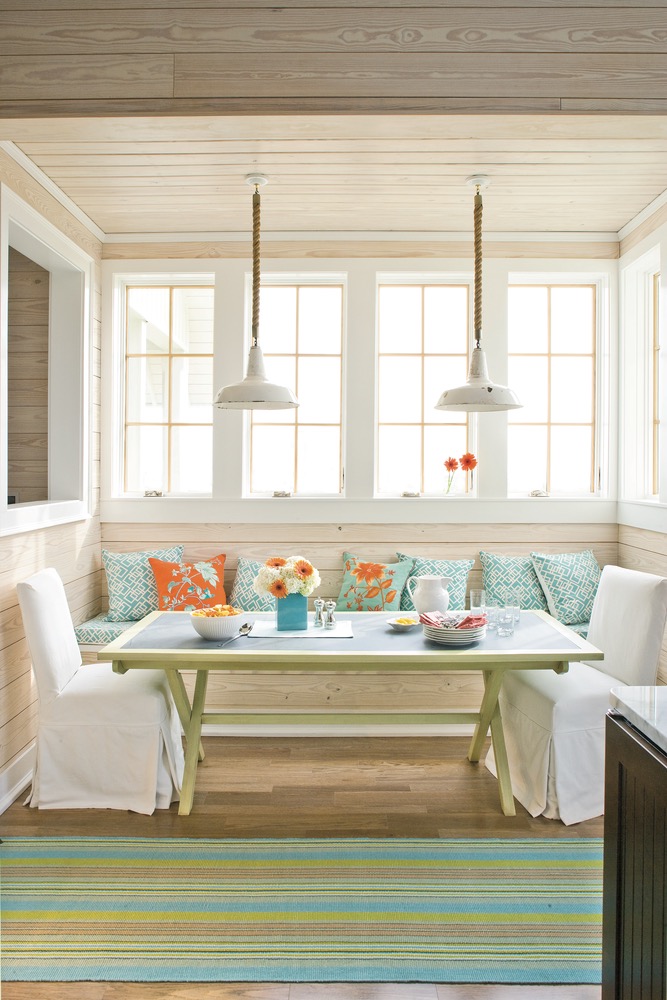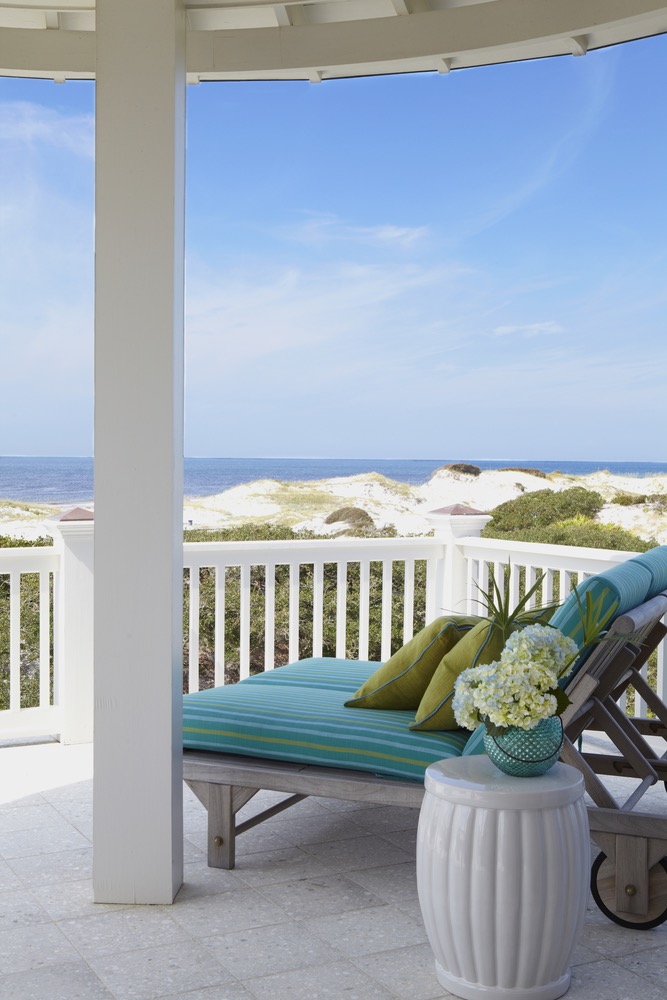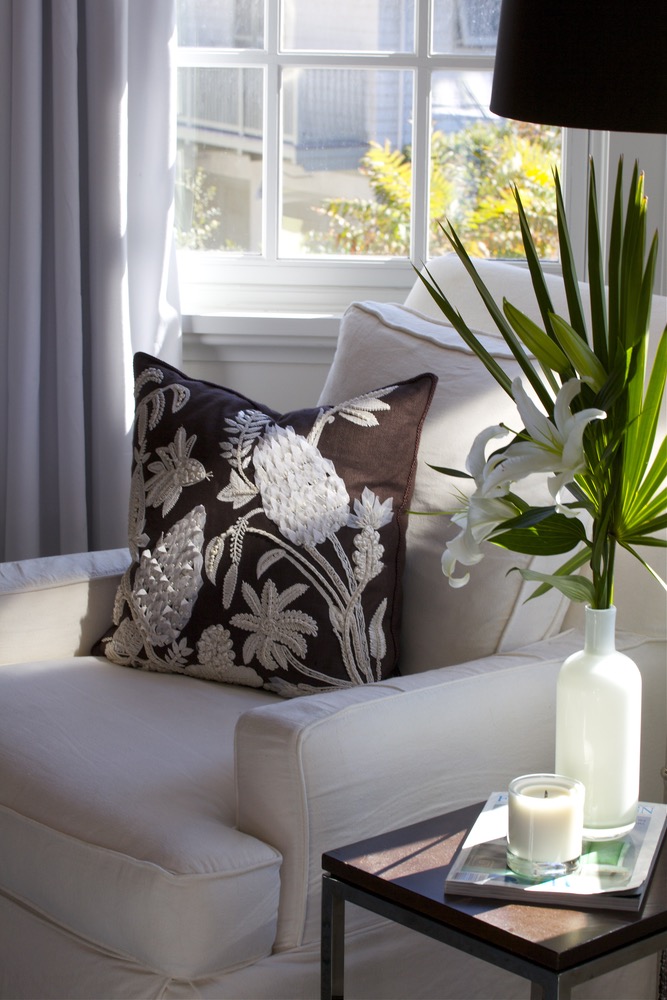 But wait—there's more. Last summer, the Schnells opened a boutique beach store called Coast, located next to 723 Whiskey Bravo in Seagrove. "Mark designs most of the T-shirts and I curate the product mix and run the store," Paige says. They have also both served on the board of the Seaside Repertory Theatre, where Mark organizes concerts and Paige helps create their beloved events, such as the Prom.
I can't help but wonder out loud, "Are they finished? What will they design for us next?" Paige was quick to answer: "I've just started a new fabric line." And Mark? "I'd like to use my skills to help improve the place we call home. I want to guide and create a vision for the future of South Walton and the towns of 30-A." We are ready and waiting.
---
Anna Kay Porch
"This year, Tracery is celebrating its tenth anniversary. Anna Kay Porch is a talented designer who has grown right along with Tracery," says Paige Schnell, owner. "I can spot talent and I knew she was good." Anna Kay came to Tracery in 2005 to interview for a summer internship, and Paige hired her on the spot.
"Our first project together was the Private Residence Club at Rosemary Beach, where we designed sixteen condos together. If you watched us working, you'd see that we don't really talk; we just feel it, then create it," says Anna Kay, who is involved in everything from selecting merchandise for Tracery to working with clients on drawings, designs, and installations. "We furnish homes but are also involved in the design and architecture plans, whether it's a remodel or new construction. I'm involved from the first meeting to the installation. My favorite part of the process is seeing the client's reaction to their new space."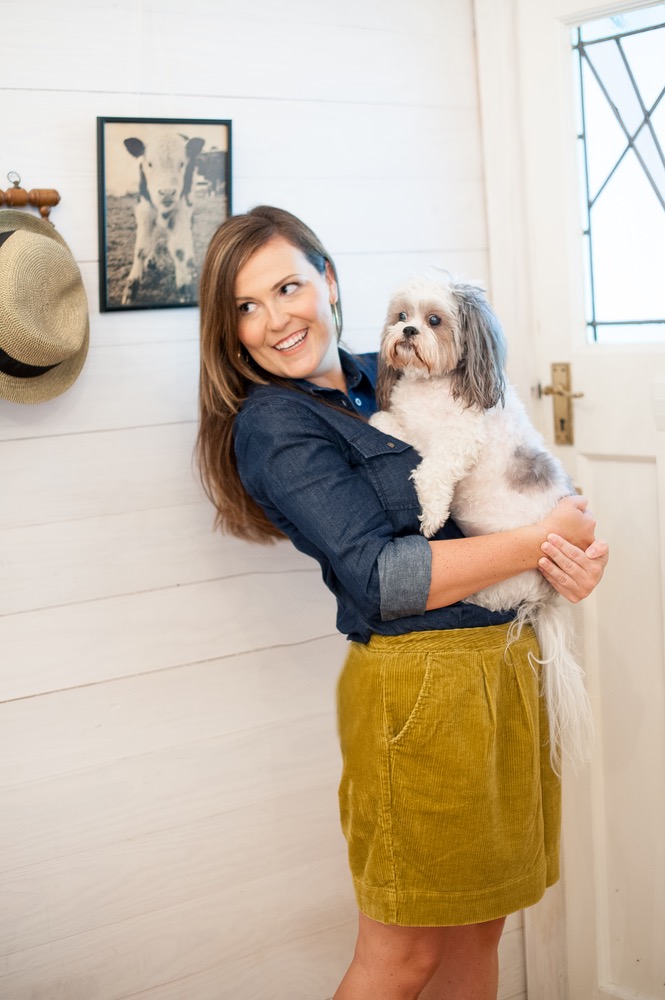 ---
Homes by Tracery Interiors
Cathy Layton – Sarasota, Florida
"We purchased a historic Mediterranean Revival home, truly an icon of architectural design. Our challenge was to engage a team that could make the interiors respectful of the historic features yet keep them comfortable and casual—the way we live. Those Tracery ladies nailed it!"
Staci and Derek Bakarich – Atlanta, Georgia
"Tracery totally transformed our home into a unique space that suits us perfectly. When we purchased our beach house it was anything but 'us.' Now we are 100 percent in love with it. We couldn't be happier with the Tracery team. We are excited about upcoming projects with them—they are truly talented!"
Jon and Ashley – Clemson, South Carolina
"When we were looking for an interior designer for our home, we wanted to do something different, not like everything we had always seen and done. Tracery's elegant-yet-eclectic style won us over. In the Clemson project—to use a baseball analogy—we were hoping for a double or triple at the presentation, but instead, A.K. and Paige hit a grand slam. Tracery definitely opened our eyes to a more modern yet still classy approach to design."
— V —
ARTICLE CATEGORIES