An Exclusive Desert Oasis Redefining Luxury Travel
By Hailey Bethke | Photography courtesy of Aman Resorts
The whispers of the canyons guided me to Amangiri. A handcrafted wooden sign, scrawled simply with AMANGIRI, marks a road that snakes behind the towering rock formations, called hoodoos, into the distance. Unsuspecting passersby would never know that primely positioned only a brief distance down this road is an exclusive desert refuge nestled on over nine hundred acres in south Utah. This is Amangiri, which translates to "peaceful mountain" in Sanskrit. The place lives up to its name as a private, blissful, and restorative destination.
"Resort" is not quite the right word to describe Aman's private desert oasis. Instead, Amangiri is a retreat grounded in desert mystique and simplistic luxury, often left a mystery to those unable to visit the property themselves.
You may have heard rumors of Amangiri or seen photos of the stunning architecture on your social media feed. Considering Hollywood's biggest names have spent time here, and the resort is nature-centric, I was unsure what to expect. Would the mood call for a Bottega Venetta purse or a hiking backpack?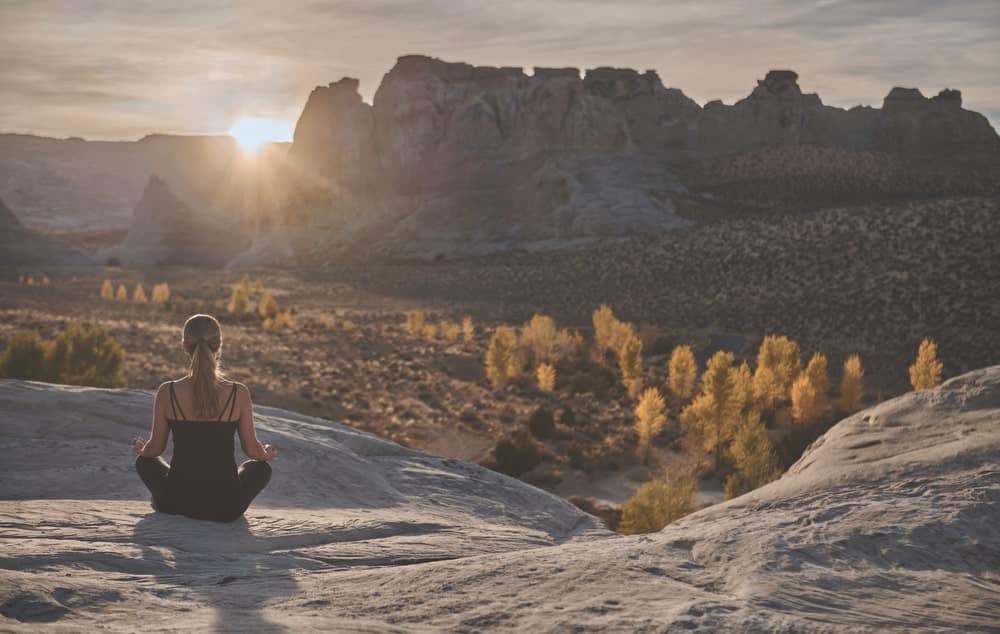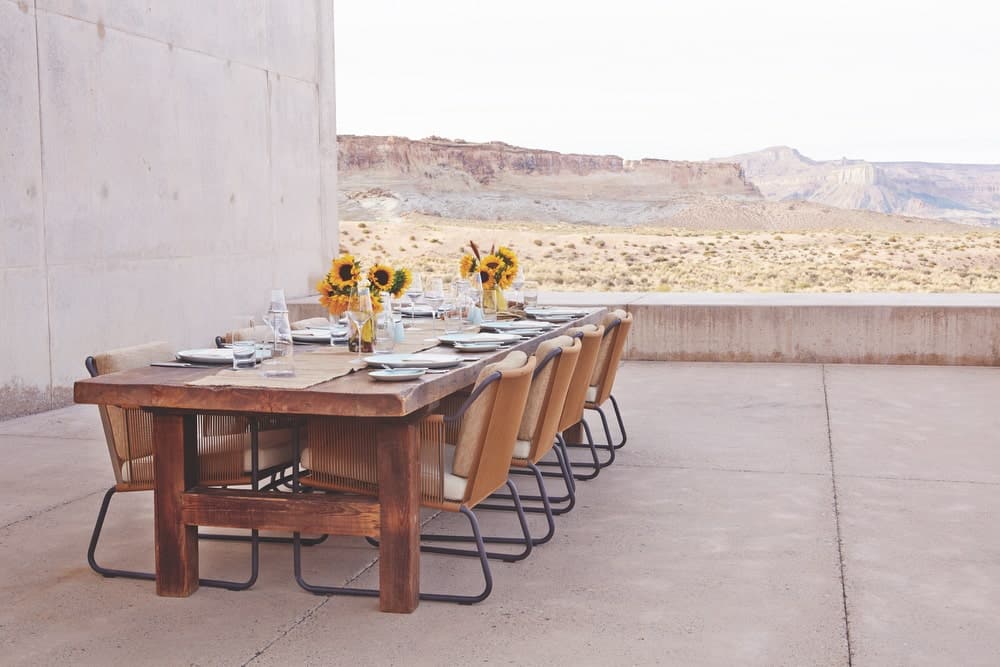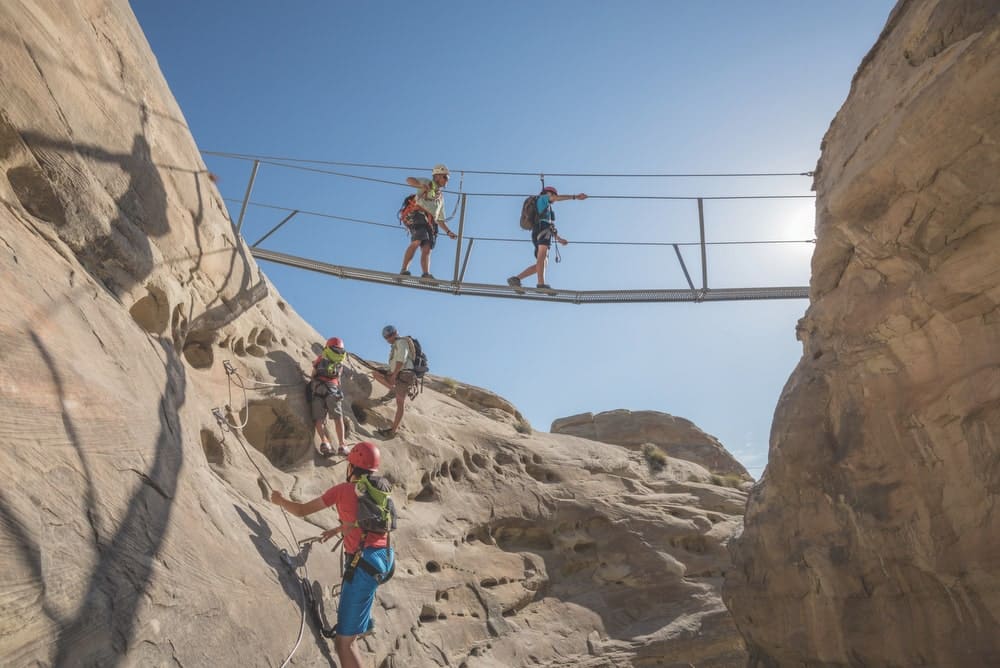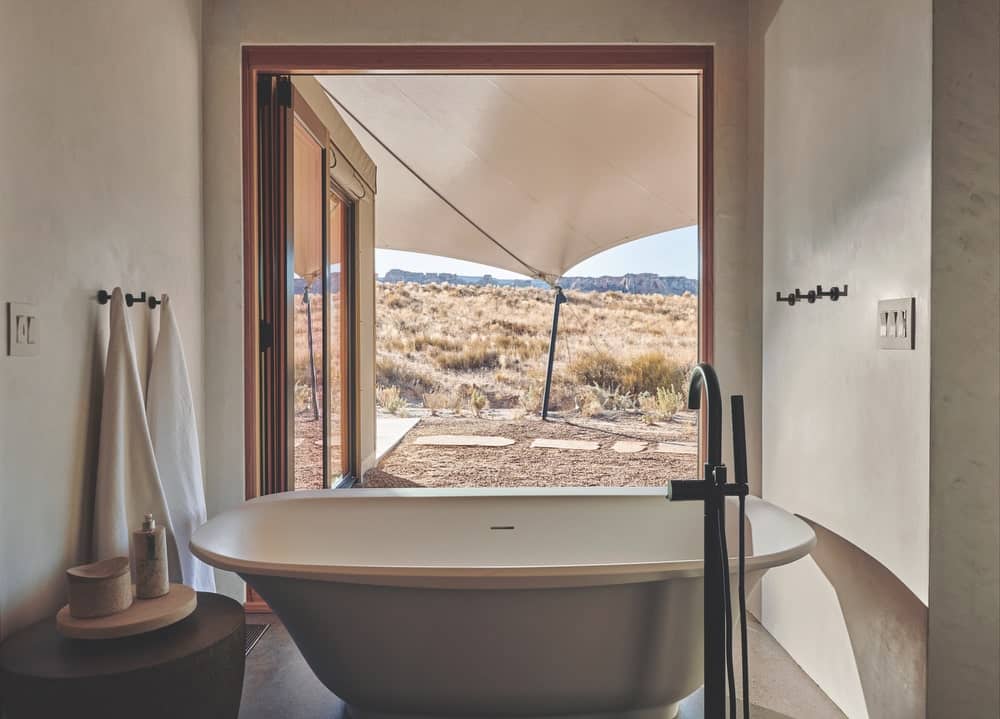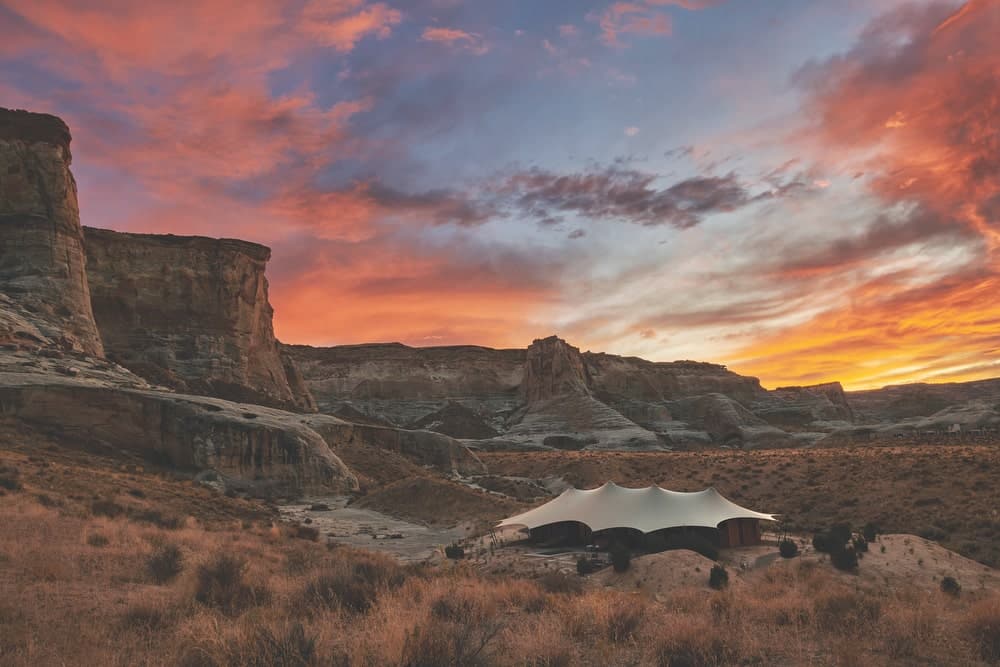 I quickly learned that Amangiri is a place that welcomes you precisely as you are. It offers permission to unwind and restore, fuss-free, avidly explore through carefully curated day excursions, celebrate milestones, or simply enjoy the gift of living we each receive every morning. Guests hail from different parts of the country and the globe, some visiting regularly and others saving for years for this one-time experience. To answer my initial question, many of the guests arrived to dinner dressed down, sporting a pair of hiking boots, perhaps with a stylish cowboy hat or a light gloss of makeup. But, for all, Amangiri is simply a place where each guest is welcomed and celebrated—without the pressures of work, prying eyes, or the roles we carry in the outside world.
Amangiri's cozy compound is delicately placed around millennia-old rock formations that seamlessly blend with the desert horizon. The central hotel is just a brief drive from Camp Sarika, where I spent the duration of my trip. Recently opened in 2020, Camp Sarika is an expansion of the main resort that seeks to redefine our connection to nature. These ultra-luxurious "tented" pavilions evoke childhood memories of camping under canvas—with an elevated twist in true Aman style.
Amangiri's cozy compound is delicately placed around millennia-old rock formations that seamlessly blend with the desert horizon.
Each of the ten pavilions (completely insulated and temperature controlled, much like a hotel suite) is intentionally situated with direct access to the canyon just footsteps from the backyard. Think of all the amenities you would expect in a luxury villa—including heated floors, a spacious living and dining area, outdoor seating, and a soaking tub and rain shower—but designed to model a tented structure. There are no hard canvas floors here, and the plush king-size bed is comfortable after a long day of exploration on the property. The daytime views of the canyon from the plunge pool were unforgettable, as was the brilliant showcase of stars over the private fireside, where we nestled in Pendleton blankets and toasted s'mores. Camp Sarika, which is even more intimate than the main resort, was the perfect place to rejuvenate after a long day.
Much like the resort's principle of attentive service through honoring each guest's individual needs and preferences, the activities offered appeal to every type of traveler. To explore the surrounding landscape, many tackle the Via Ferrata, Amangiri's most popular activity. The climb consists of metal rungs, ladders, and bridges to scale four hundred feet above the desert to the top of Cave Peak, which features a gorgeous 360-degree view of the property and landscape beyond. I am not an avid seeker of heights, yet I can confidently say the experience is equal parts exhilarating and enjoyable throughout the ascent. The suspension bridge at the top of the climb, with breathtaking panoramic views, was remarkable. Ask for Marc, who has been leading guests on the Via Ferrata climb for more than seven years and previously spent thirteen years managing rafting on the Colorado River.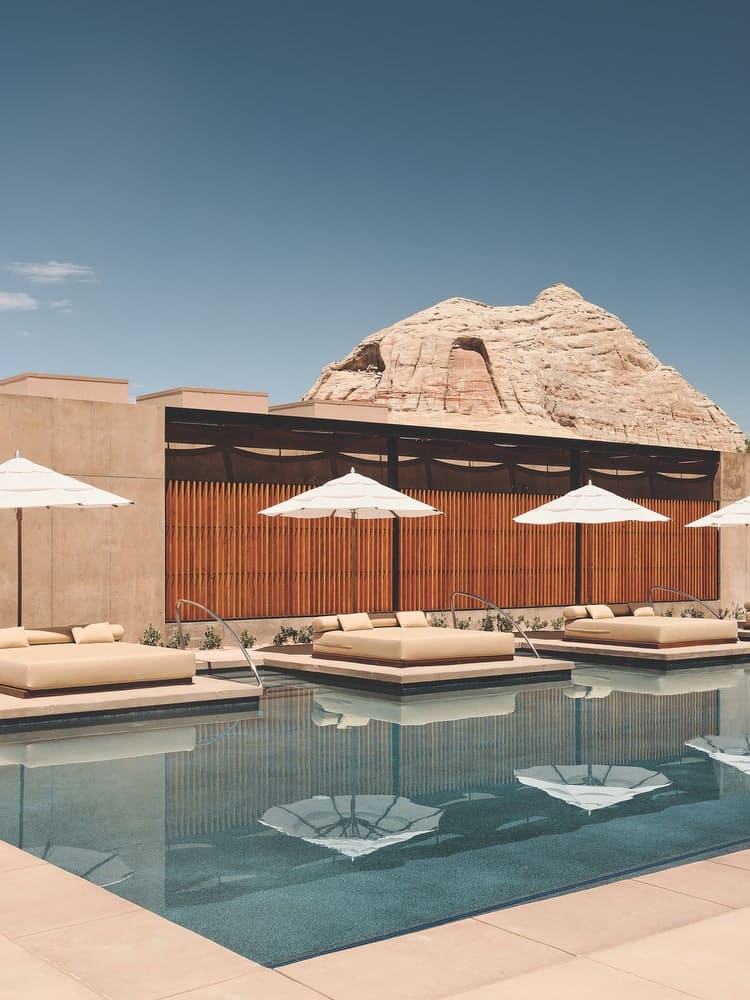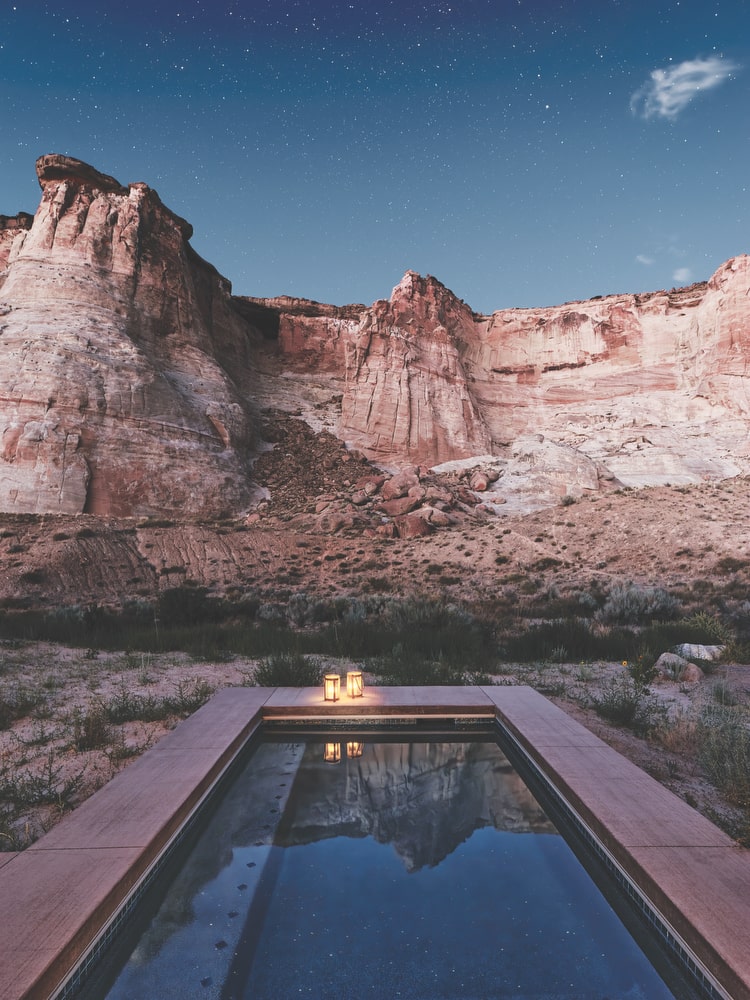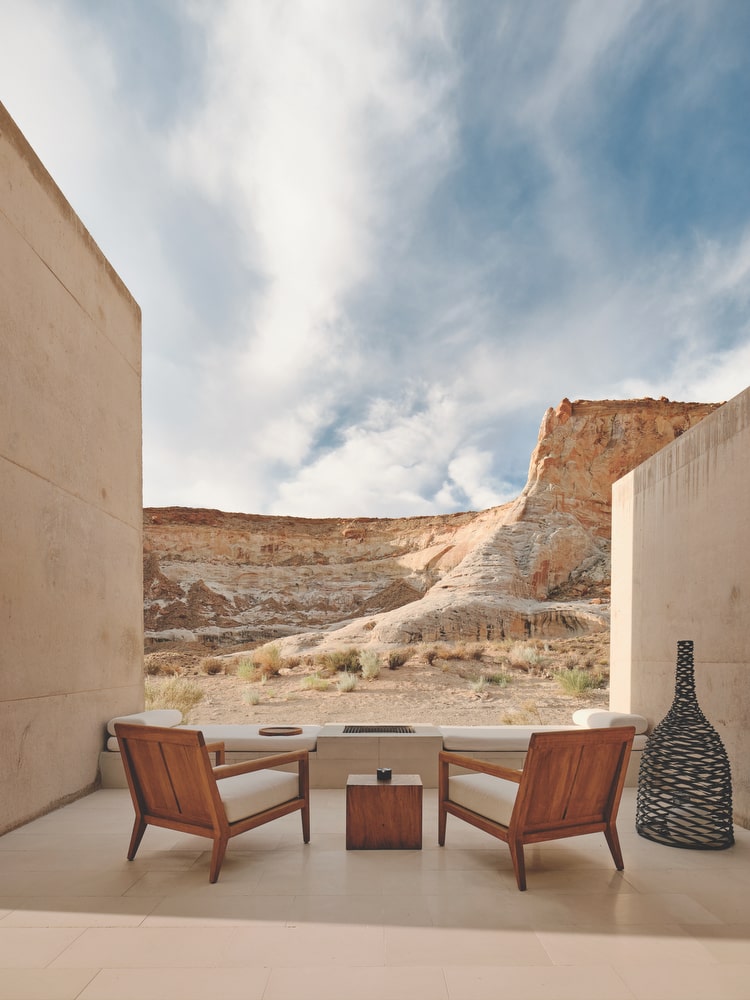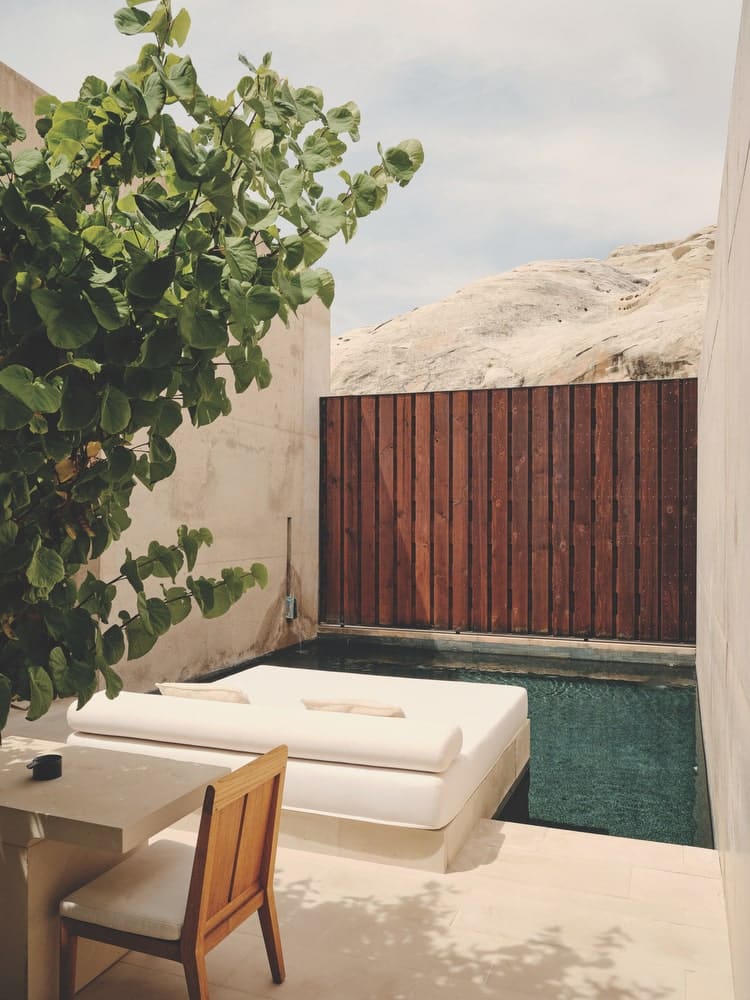 Excursions with Amangiri expert guides are available at many surrounding national parks and monuments, including a slot canyon tour—Antelope, Owl, and Rattlesnake Canyons are only a short drive from the property. Guests can also arrange horseback riding, hot air balloon excursions, and helicopter tours. My guide, Raymond, was fabulous; a Navajo native, he was highly knowledgeable about the history of his people and the area. Plus, he is an expert at finding the best canyon lighting for professional-looking photographs, which was an added delight.
For those who prefer calm to the thrill of adrenaline, Amangiri's 25,000-square-foot spa is the quintessential day retreat, complete with a cold plunge pool, dry sauna, and steam room. Guests can cycle through this restorative sequence before or after their spa treatment of choice. Situated only footsteps from the gym, where floor-to-ceiling windows showcase the desert landscape and the main resort, it's easy to take a moment of pause for restoration here.
Amangiri celebrates understated elegance and simplistic luxury combined with attentive and friendly service.
The entire staff is very adaptive and willing to meet your needs and requests; Amangiri celebrates understated elegance and simplistic luxury combined with attentive and friendly service. The connections made with the staff over such a short period were remarkable; I remember many of them by name.
No matter where you stay on the property, the meals at Amangiri are first-class. Camp Sarika's restaurant features a rotating dinner menu that changes daily. During my stay, the Mediterranean-inspired cuisine featured pesto gnocchi and sliced jicama appetizers, which were immediate hits. The main restaurant at Amangiri is also superb, with floor-to-ceiling glass windows for expansive views of the desert. If there is one thing you need to check off your bucket list at Amangiri, it is the simplest task: an order of cast-iron pancakes. Buttery and almost biscuit-like, this crowd favorite is sure to please. Even actor Eugene Levy raved about the breakfast item during his stay in the travel docuseries The Reluctant Traveler.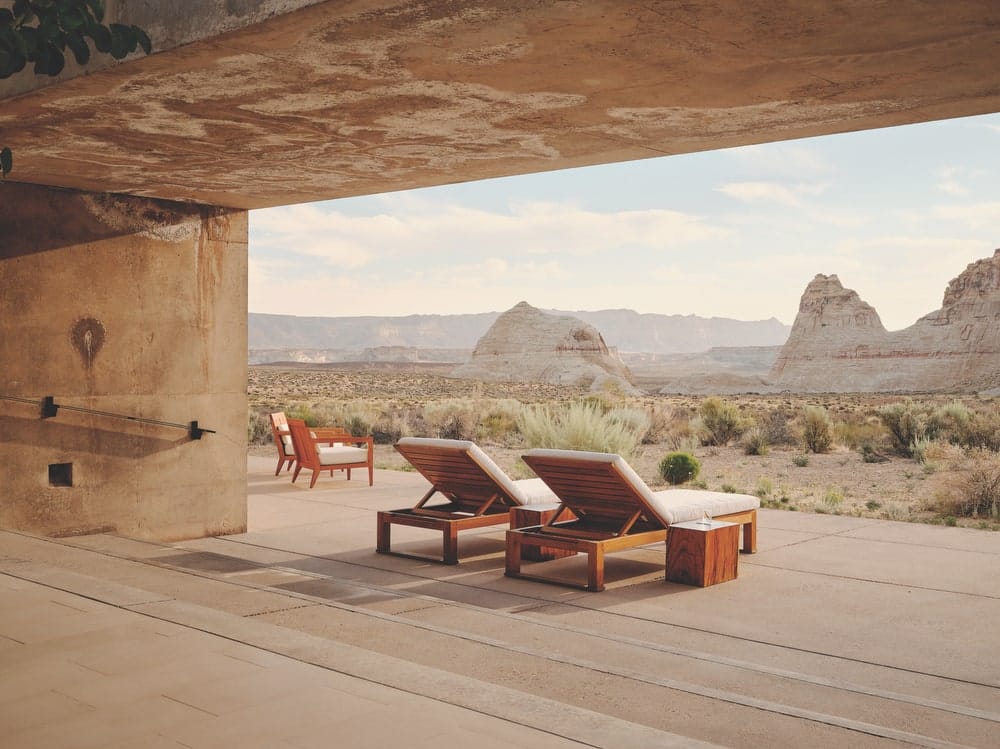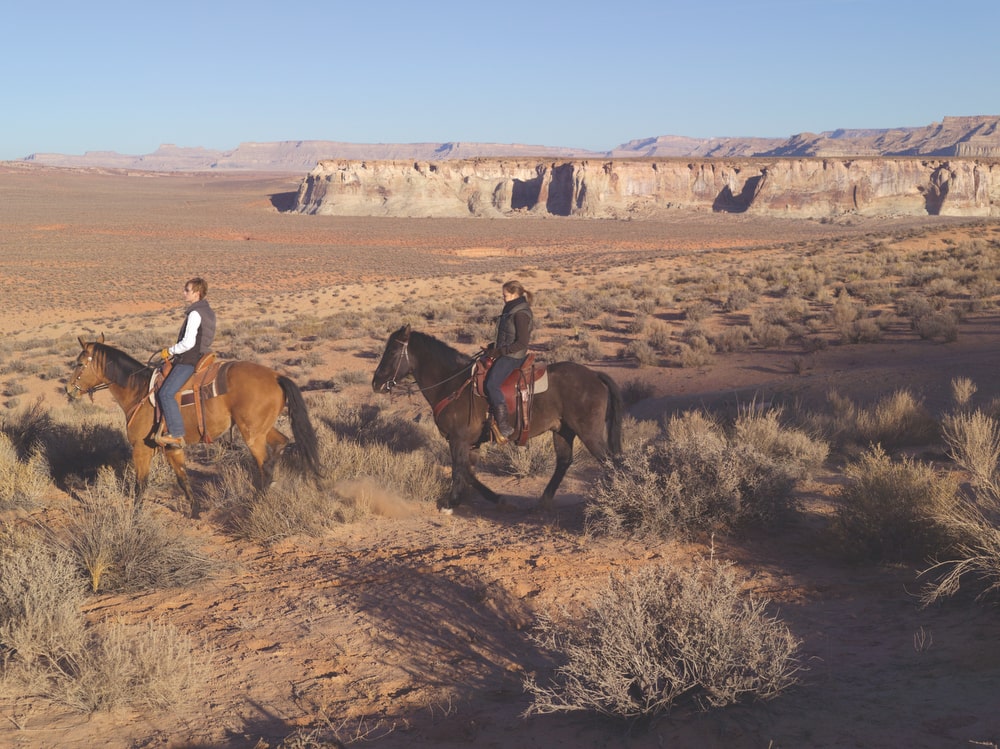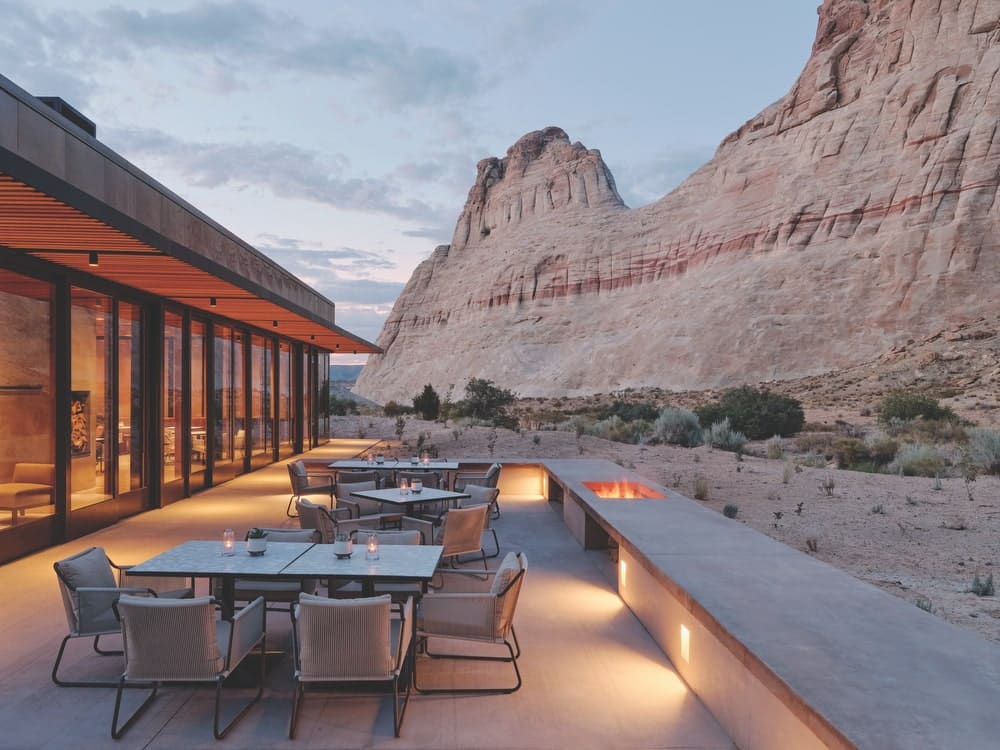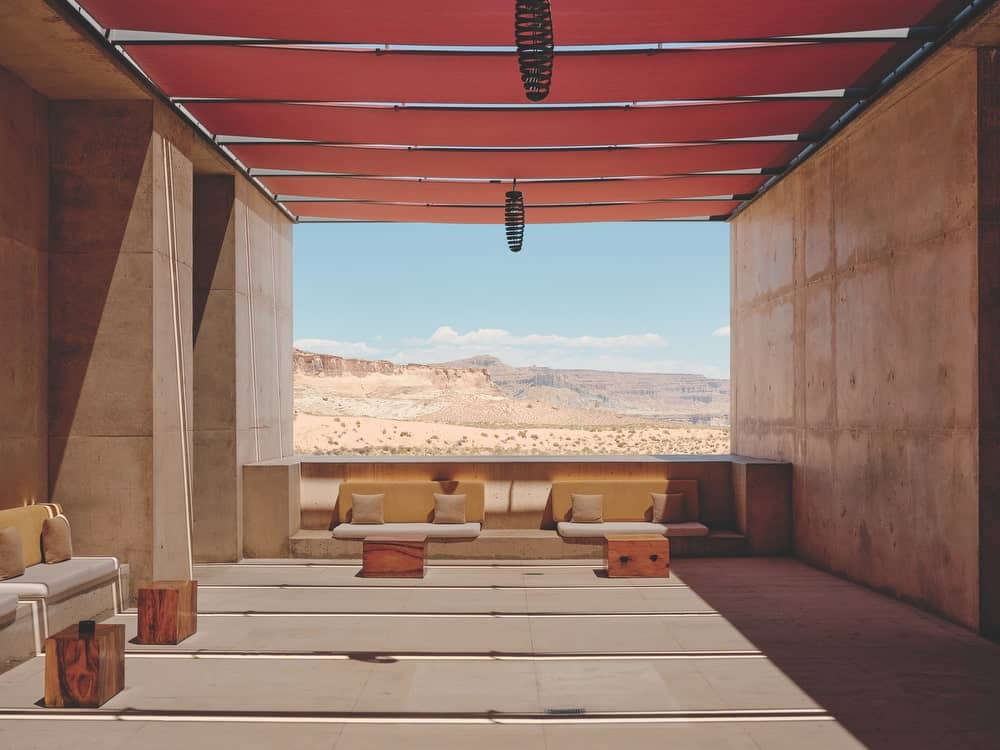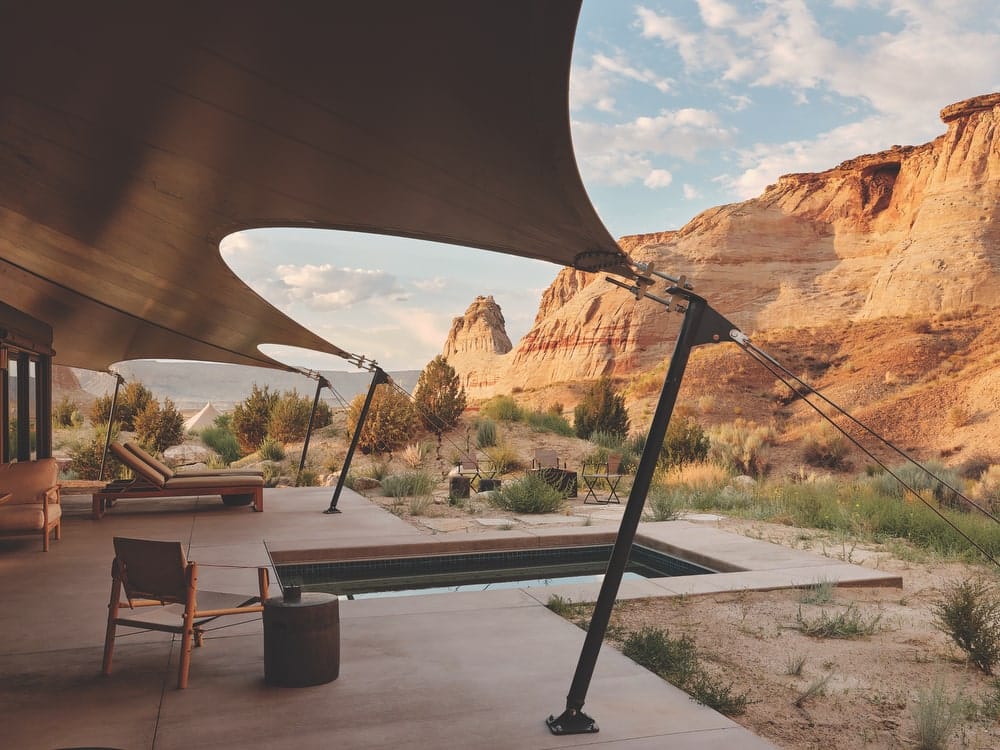 Although the essence of staying at Amangiri is hard to describe—indeed something you need to experience firsthand—know this: the peaceful mountain will welcome you exactly as you are with open arms. It's ready to support you in creating your unique personal experience, whether that means busy days of adventuring or uninterrupted time for self-care at the spa, walking the property, and lounging by the pool. Every detail, from the immaculate architecture to thoughtfully curated excursions and the resort's layout, is intentional.
Without the glitz and noise of Hollywood but with the same luxury and service, Amangiri is proof that there's something magical in the deserts of southern Utah, something that transports you to another world that's softer, more grounded, and yours to explore fully.
— V —
---
To book your stay at Amangiri or find more information, head to Aman.com/resorts/amangiri.
ARTICLE CATEGORIES