Story and photography courtesy of Alys Beach
Welcome to The Alys Journal—the newest publication from the beautiful coastal community of Alys Beach, Florida. Established in May of 2020, this online storytelling platform aims to bring the beauty and grace of a life defined right into the homes of its readers. A breezy and brief collection of news and reflections on Alys Beach, the journal will keep homeowners, visitors, and fans from near and far connected with this unique community and offer a serene respite with each new edition.
As a proud media partner of Alys Beach, VIE magazine is delighted to present these peeks into the stories of The Alys Journal.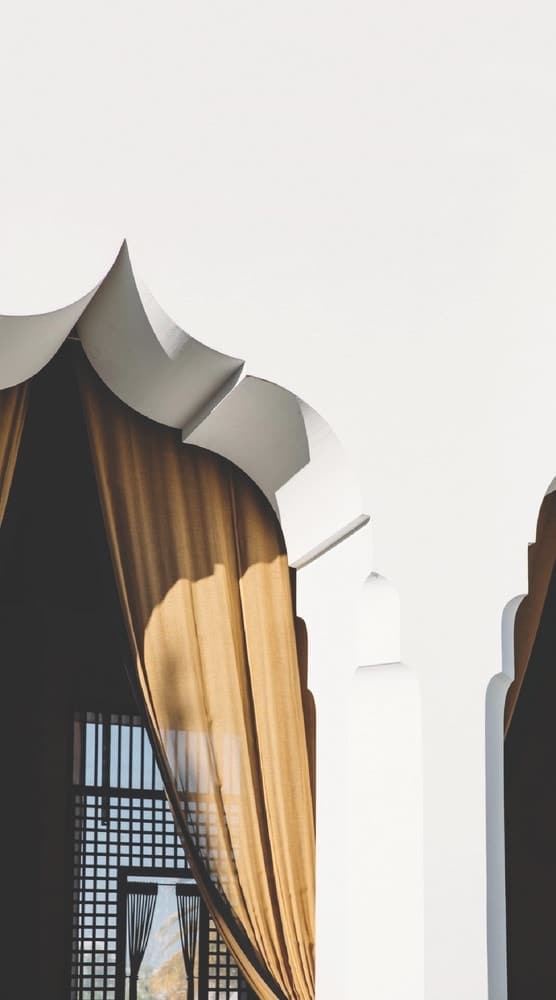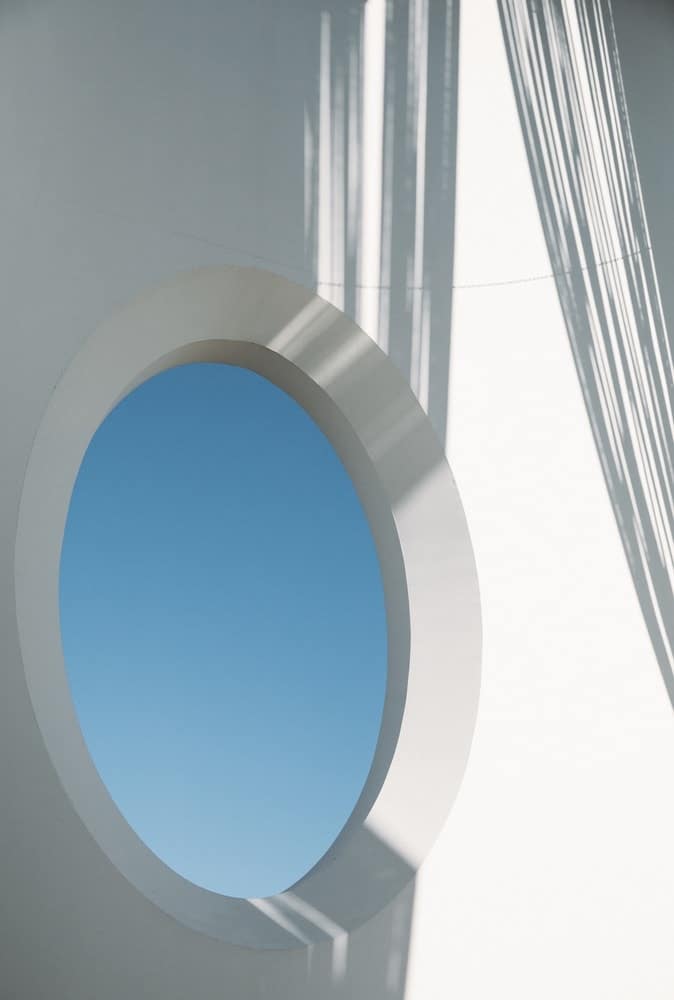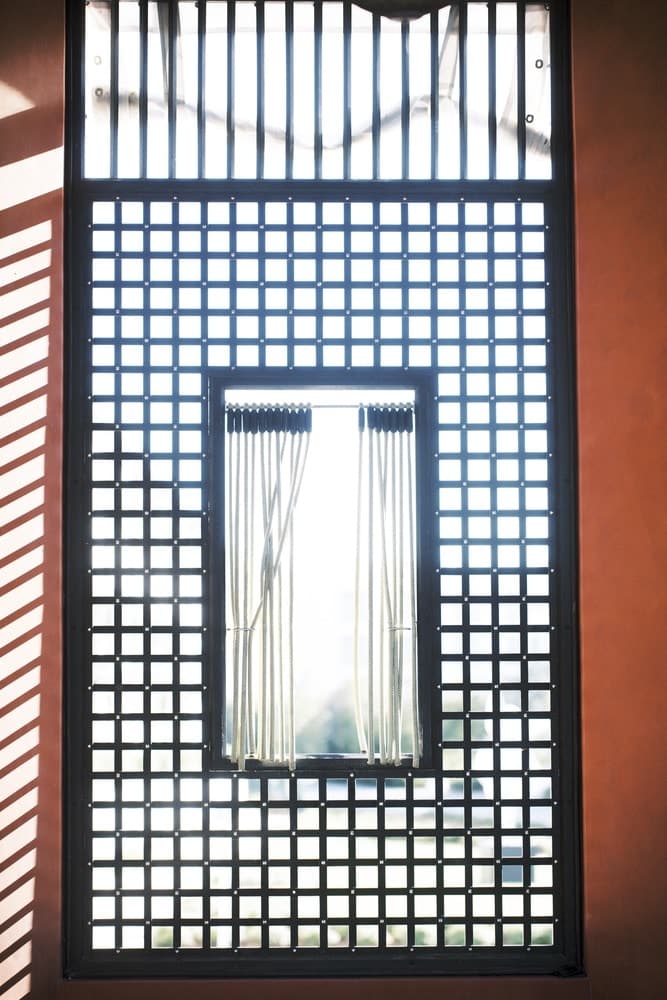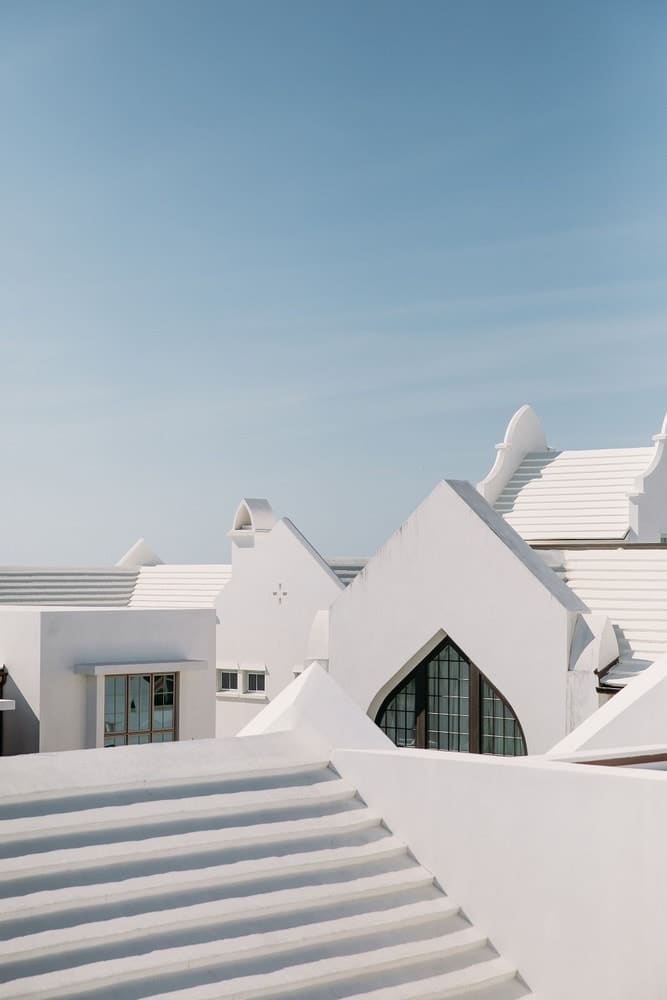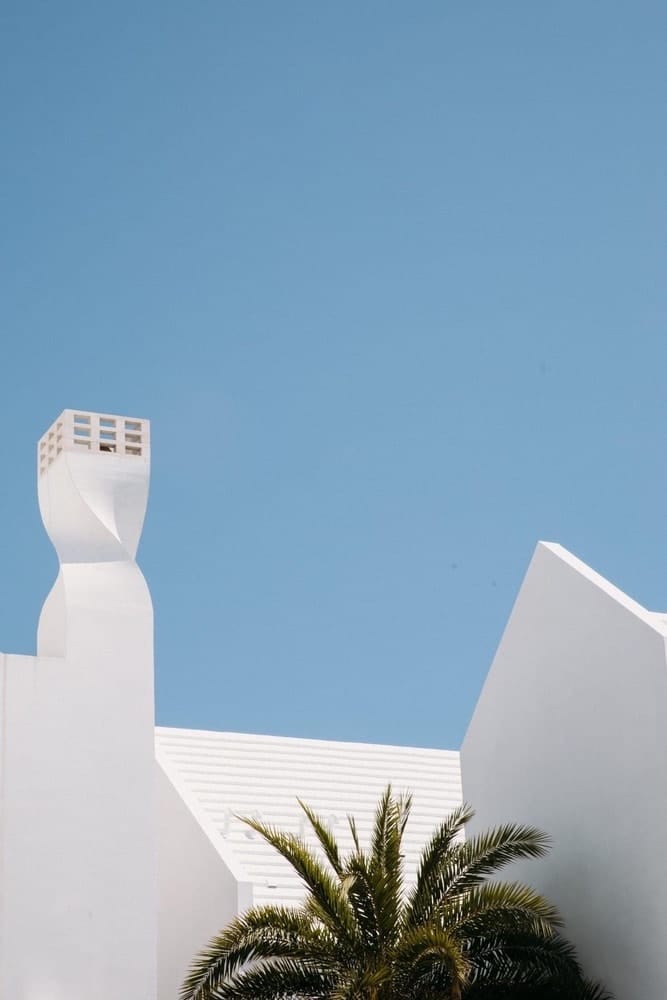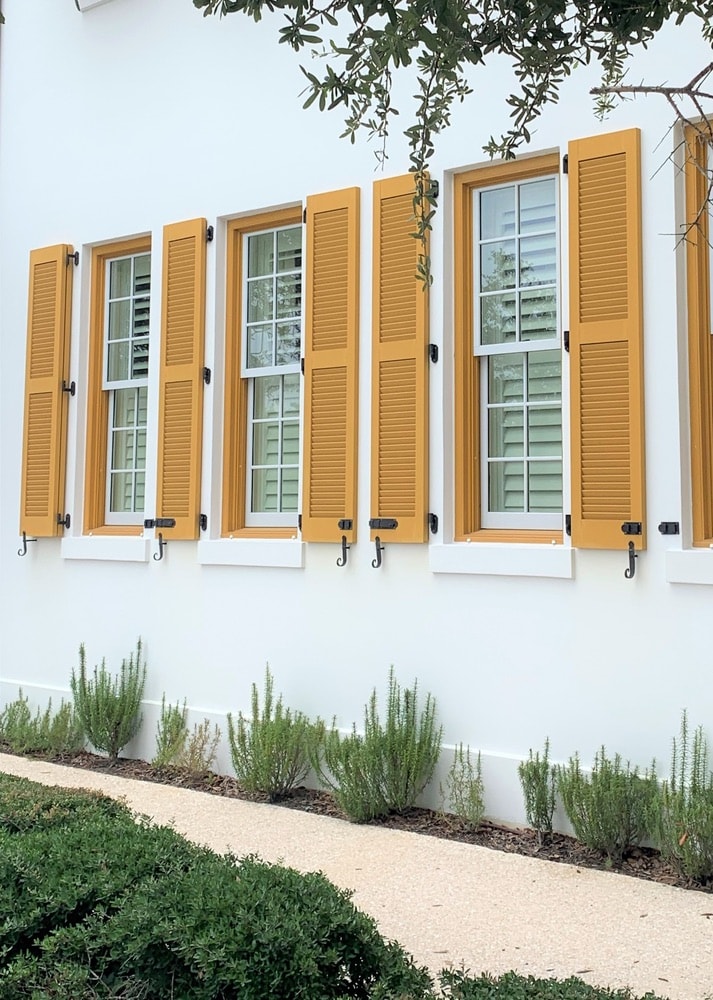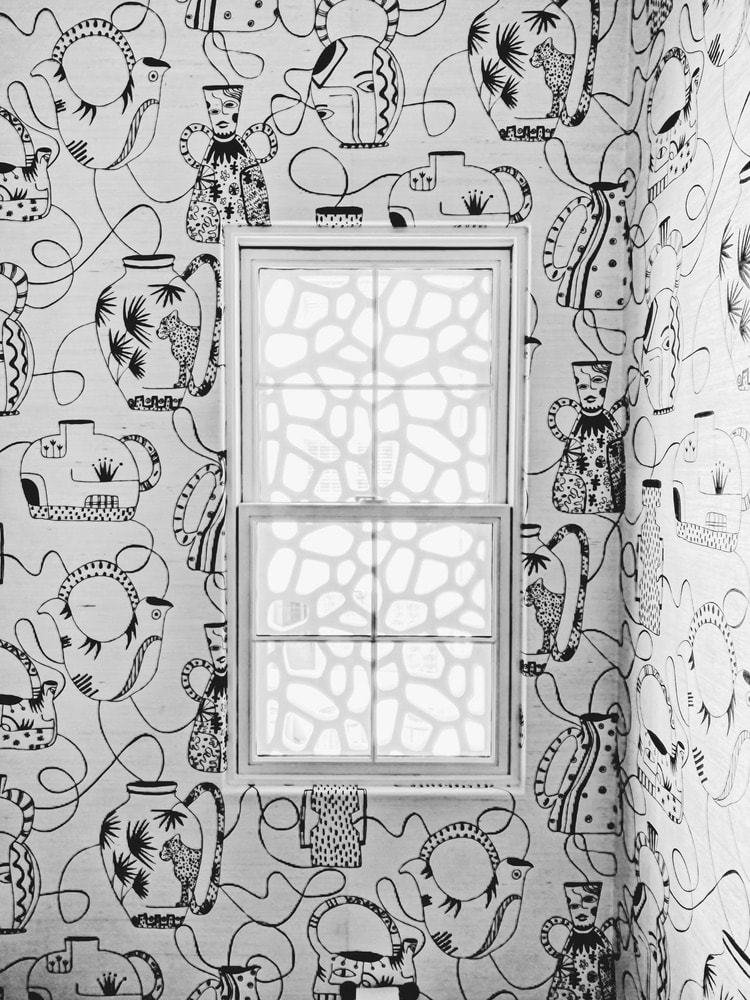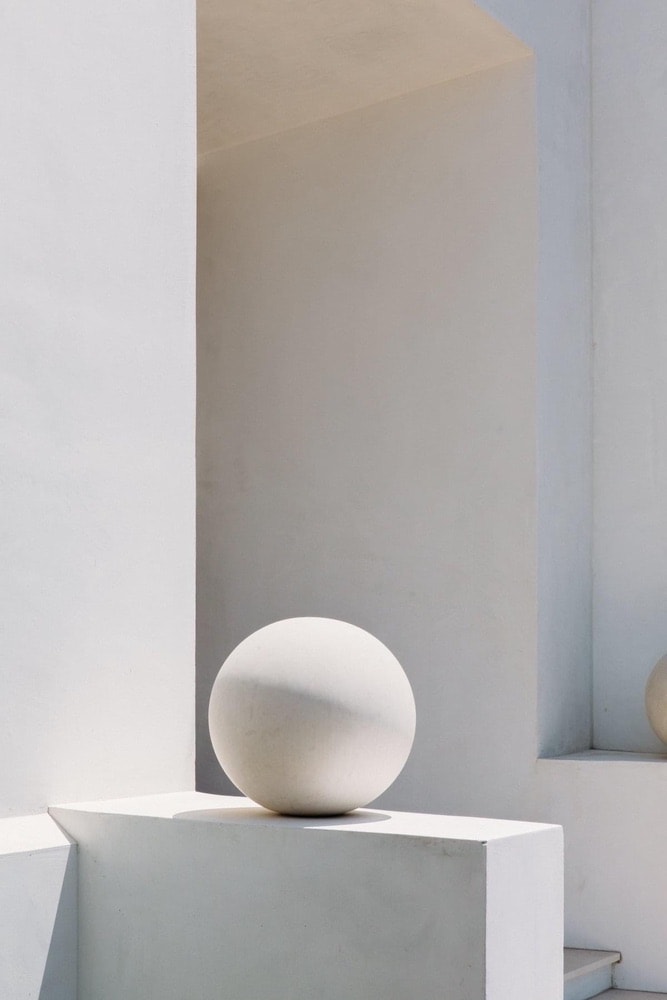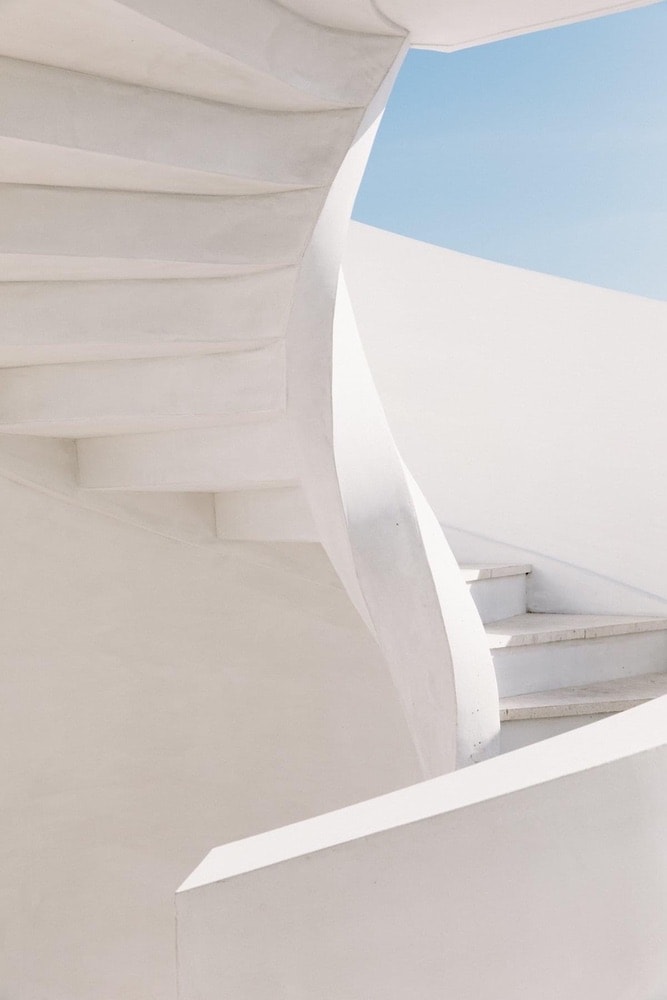 The Shapes of Alys
In design, "white space," or negative space, is an important visual element. The balance between positive and negative space is the key to aesthetic composition. In wellness, the same term can refer to promoting calm and clarity through the decluttering of mental space. The overall compositions of Alys Beach provide an abundant ratio of white space, which offers impactful architectural contrast while evoking serenity and peacefulness that are particularly meaningful at this time.
While so many are currently unable to make it here to the beauty of Alys Beach, we would like to share glimpses of the town's clean lines and contrasts for a moment of white space in your day. You can enjoy this simple collection of images, Shapes of Alys, in the first edition online at AlysBeach.com/journals.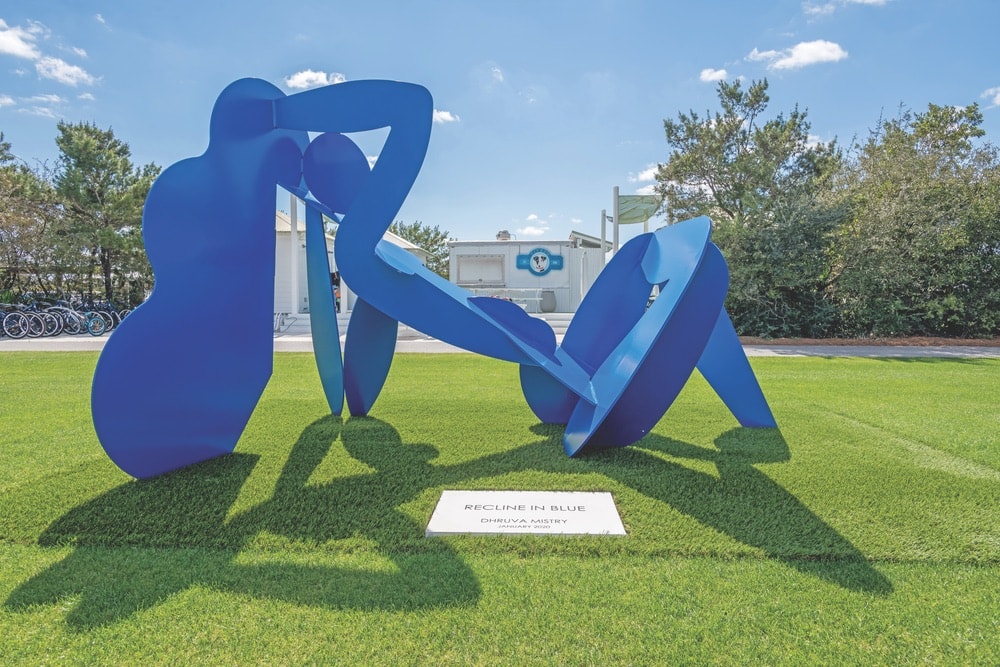 Recline in Blue
A recent addition to the sculptural landscape of Alys Beach, Recline in Blue was unveiled in February 2020 and is currently turning heads on Scenic Highway 30-A.
Recline in Blue is the work of world-renowned sculptor and Royal Academician, Dhruva Mistry. Mistry's works have been exhibited and collected worldwide by such museums as Tate, the Royal Academy of Arts, and the Victoria and Albert Museum in London, the Asian Art Museum in Fukuoka, Japan, and Jehangir Art Gallery in Mumbai. The sculpture, part of Mistry's Recline sculptural series, graced the cover of Architectural Digest's Art Issue, India edition. The piece explores planes, materials, and scale with laser-cut steel assemblage and shapes "recalling a musical sensuality," says the artist of his work. In a TED Talk on the topic "Learning from Art and Sculpture," Mistry cites his inspiration as "learning from life" and "learning from flora and fauna and animals and humans."
The balance between positive and negative space is the key to aesthetic composition.
Recline in Blue is a striking addition to the Alys Beach collection of outdoor sculpture, with a highly visible position within the south median along Scenic Highway 30-A in the heart of Alys Beach's Town Center. She lies in repose, on a bed of green grass, and in a position suggestive of a sunbather, beckoning passersby to stop and enjoy an artful Alys Beach moment.
The procurement of Recline in Blue (12.25 x 6.9 x 6.6 ft.) was an initiative of The Alys Foundation, with fabrication by Vulcan Industries, an EBSCO Industries company. The Alys Foundation exists to enhance the experiences of the Alys Beach community and to preserve and enhance the quality of life for the town through artistic and altruistic contributions.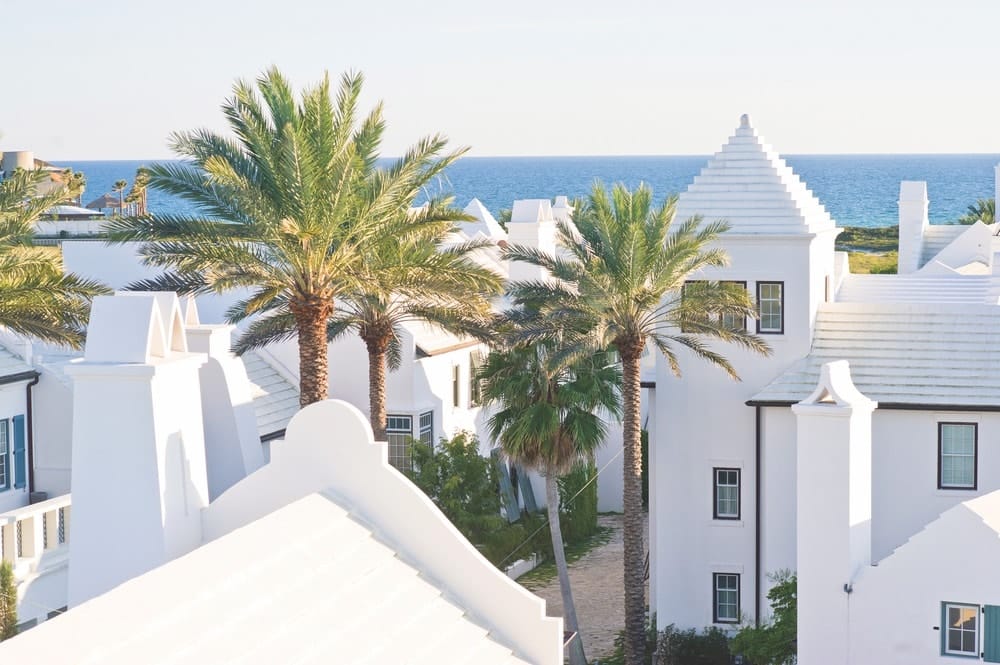 The Details of Alys
This continuing series offers another visual exploration of the design details found in Alys Beach. The Alys Journal celebrates the often unexpected and playful elements of surprise throughout both the common and private spaces of the community. The play between the white masonry of our iconic architecture and the pops of color and texture encourages viewers to slow down and observe and take inspiration from the enchanting details that reveal themselves in the frame of a lens.
Colorful shutters, trellises, gates, doors, and other elements of detailing and millwork offer bright contrast to the white space explored in the first edition of The Alys Journal—moments that feel lighthearted without compromising on function or craftsmanship. Colors, while selected from within the Alys Beach design language, are chosen by each original homeowner and add personality and vibrancy to our streets and pathways.
Enjoy this celebration of cheerful and thoughtful detail amid the beauty of Alys. We hope that this collection of images will inspire you to call out a different side of the enchantments of Alys Beach on your next stroll through town. View it online at AlysBeach.com/journals.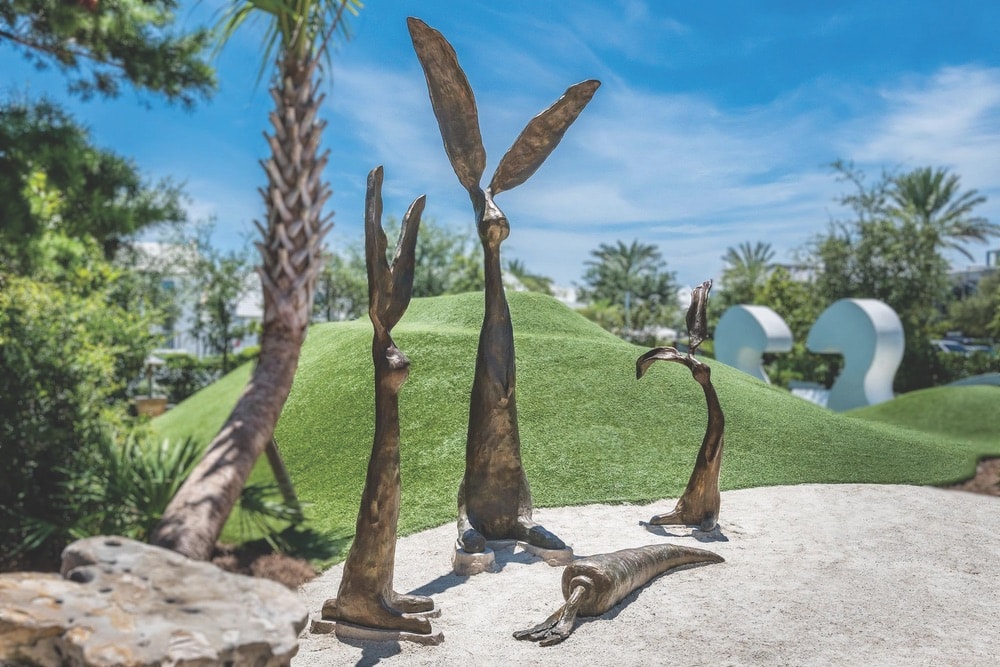 Literary Lair
The most recent installation of public art to be added to the Alys Beach collection can be found just at the base of Fonville Park's rolling hills in a sandy patch flanked by organic bench seating—the perfect spot for a "Literary Lair." These large-scale bronze sculptures of three bunnies and a carrot bring a playful whimsy to the north side of Turtle Bale Pedestrian Path and offer the perfect spot for a storytelling session.
Award-winning sculptor Jim Budish, a Colorado native currently residing in Illinois, studied at the Art Students League of Denver and the Loveland Academy of Fine Arts and took part in International Sculpture Center workshops at the Art Institute of Chicago. Budish sculpts these monumental forms in foam with a hot knife, applying clay to the surface and then casting in bronze using lost-wax casting, or cire perdue, an ancient sculpting method that allows for precision and intricacy.
Exaggerated both in scale and in proportion, Budish explores the attitude, emotion, and personality behind the joie de vivre he hopes to draw out of his audience as he celebrates the special creatures that inhabit our environment. Moving away from the shoreline and the sea turtles nesting on the beaches and toward a more organic, thicketed landscape north of 30-A, these bunnies represent the progression of the natural ecosystem and its inhabitants.
Our hope is that these playful bunnies will inspire you to connect over a good story or a quiet moment of rest. Perhaps this Literary Lair will serve our families who will be conducting learning from home this fall; it's a great spot for lessons outdoors or for a simple, restful moment in the fresh air. When you meet the bunnies, you're sure to be charmed.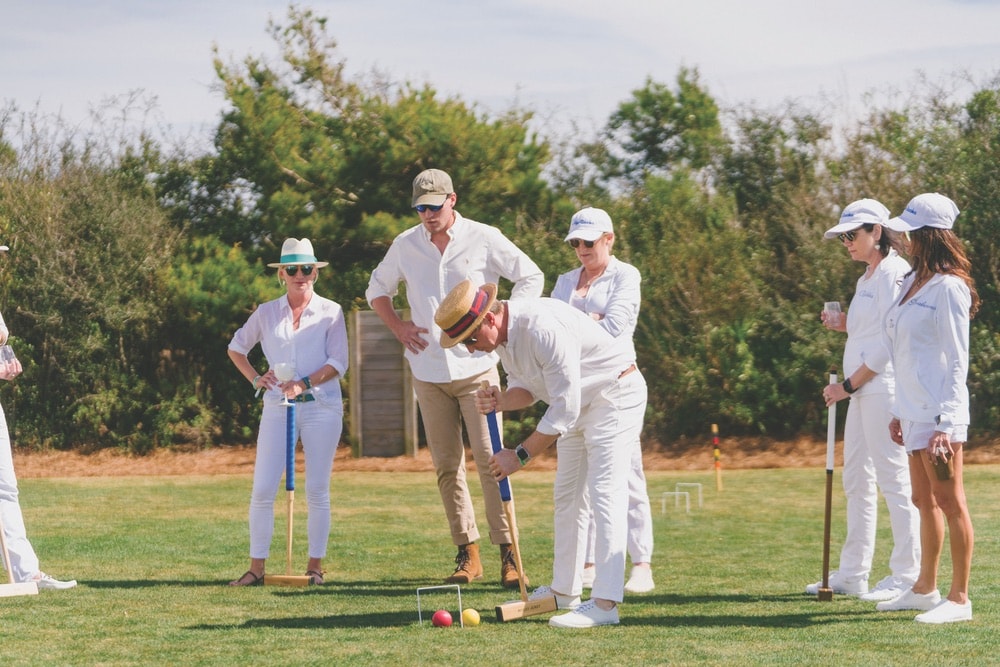 The Alys Foundation + Food For Thought
Did you know that while The Alys Foundation is responsible for funding the Alys Beach signature events and artwork, it also supports local nonprofits? Let us give you the lowdown on the foundation so you know the important role it plays in our town and the larger community!
"For the past few years, Alys Beach has provided consistent and valued partnerships in our programs with their commitment to volunteerism," says Tiffanie Nelson, founder and executive director of Food For Thought Outreach. "Most recently, as Food For Thought had to quickly modify our services to meet the needs of our community after schools closed due to COVID-19, Alexis Miller and her team provided much-needed volunteers. In addition to the volunteer hours, Alys Beach is a generous donor and supporter of our services. Partners like this provide us a solid foundation and empower our organization to continue to provide critical resources to the 3,500 food-insecure children we serve every week of the year."
The Alys Foundation is proud to have partnered with Food For Thought for the past eight years in the fight to help resolve food insecurity for families in need within our local region. Food For Thought is a 501(c)(3) not-for-profit organization based in Santa Rosa Beach, Florida, that provides backpacks filled with healthy, easy-to-prepare foods for students who are dependent on free or reduced-price school meals. Food For Thought has been combating child hunger since 2010 and currently serves thirty-two schools in Walton and Okaloosa Counties, providing backpacks for 3,300 students each week. The mission is to support childhood development and the educational experience by bridging the gap between the meals provided in schools and those needed over weekends and holiday breaks. Food For Thought serves a critical need for many families in our area who would otherwise struggle greatly to put food on their tables.
The Alys Foundation is proud to have partnered with Food For Thought for the past eight years in the fight to help resolve food insecurity for families in need within our local region.
The Alys Foundation has worked with Food For Thought to provide funding to support day-to-day operations, as well as providing a new specialty van for versatility in serving Walton County and neighboring counties. In addition to providing funding in excess of $200,000, Alys Beach employees are frequent volunteers at the Food For Thought warehouses with well over one hundred hours of donated time. Volunteer hours have also been incorporated into the activities of the Stephens Family Weekend, an annual event coordinated by the Alys Beach Events Team. Alys Beach's commitment to Food For Thought has also resulted in the organization's receipt of five hundred donated masks from PRADCO, a subsidy of EBSCO Industries, to allow them to continue to safely serve the community during the current pandemic.
Most recently, Team Alys Beach—comprised of Alys Beach employees, homeowners, and friends of the community—has organized a friendly "race" to fund Food For Thought's annual Stock the Pantry fund-raising event; funds go to the support services needed to kick off the new school year. This year, Stock the Pantry was a virtual event aiming to raise funds to feed area families in need as well as to extend curbside pickup to address COVID-related safety concerns. Everyone was invited to join Team Alys Beach to reach its goal of raising $10,000. If you are interested in supporting The Alys Foundation, please contact Alexis Miller at amiller@alysbeach.com for more information.
On the Market
We hope you enjoy seeing some of the most recent real estate listings to come on the market with Alys Beach Sales.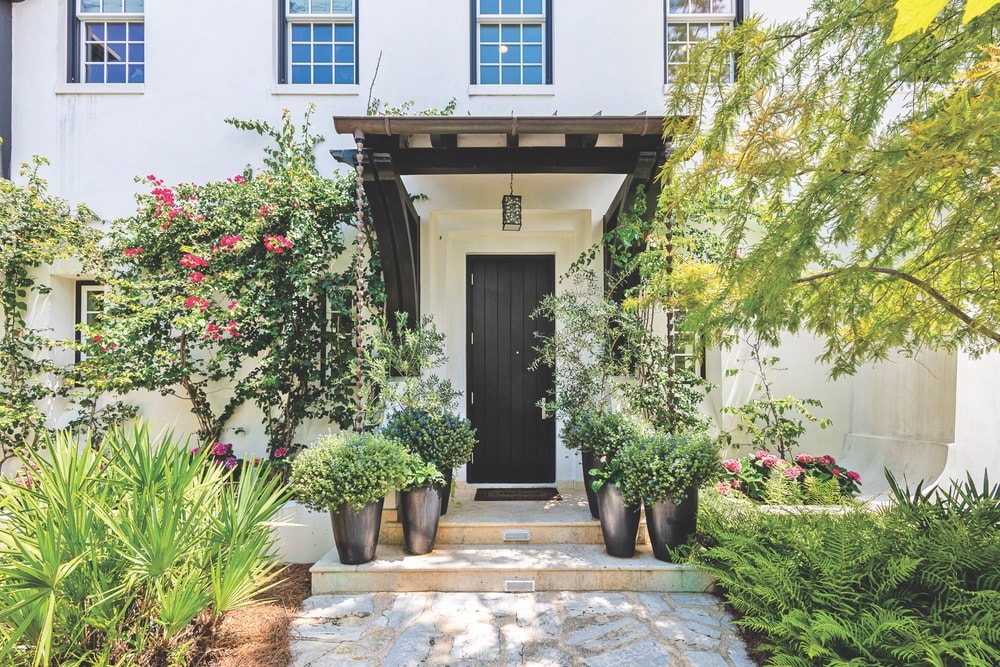 D1 – 74 Butterwood Alley
5 bedrooms | 4 bathrooms | 1 half bath | North of 30-A
$5,195,000
This custom, 5,035-square-foot home overlooking iconic Lake Marilyn features five bedrooms and four and a half bathrooms with numerous indoor and outdoor common areas. The kitchen, dining, and living rooms interact with one another so all guests can relax and be together within the spaces. The home's courtyard allows for departure to the outdoors from the first level common areas. The second floor, where three of the home's bedrooms are found, creates the greatest of guest experiences. In addition, the northeastern corner of the home opens to a generous terrace overlooking the waters of Lake Marilyn. This home is a must-see. Furnishings are negotiable.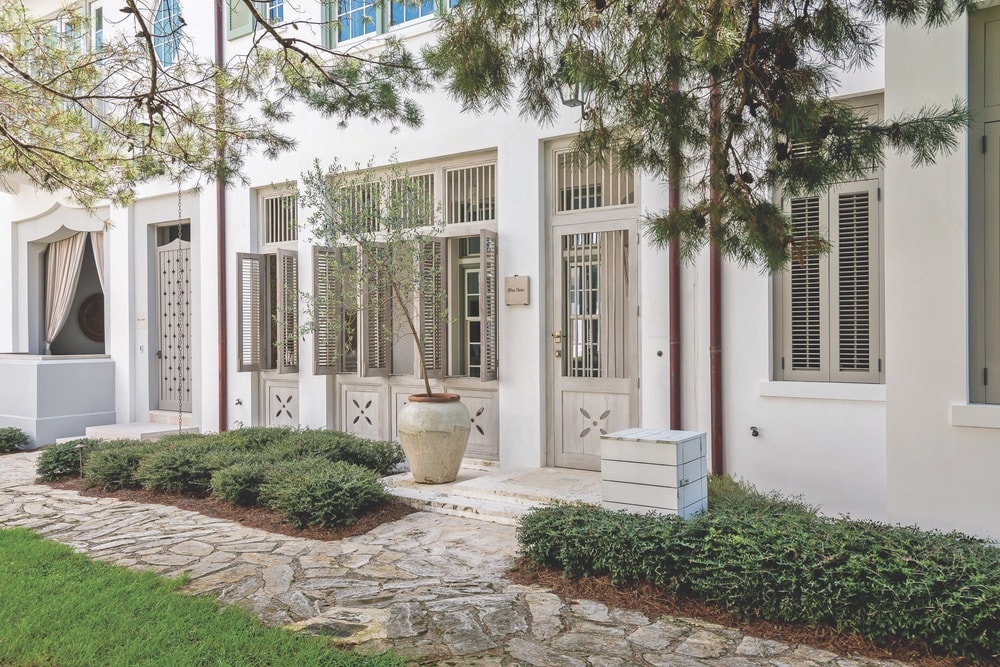 U29 – 45 Sugar Loaf Alley
3 bedrooms | 3 bathrooms | 1half bath | North of 30-A
$2,895,000
This stunning 2,514-square-foot home, designed by architect Gary Justiss, overlooks the solitude of Arboleda Park near the emerging Town Center, Caliza Pool and Restaurant, and ZUMA Wellness Center. This home showcases three bedrooms, three and a half baths, a bunk room, a two-car garage, and a private courtyard with a pool. A large master bedroom and a front loggia with a summer kitchen are the perfect places to take in the serenity of the park.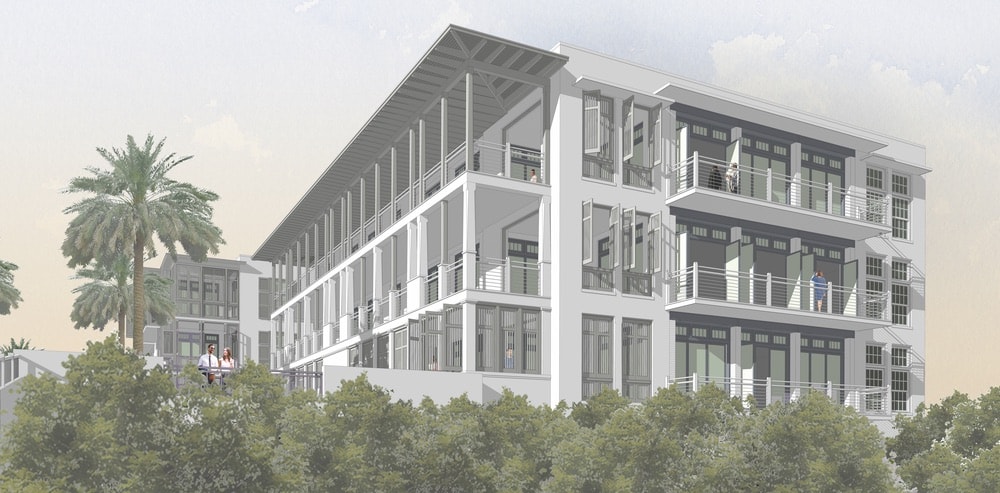 The Selene & Easterly
South of 30-A
$3,995,000 to $6,650,000
The Selene & Easterly will be the newest condominium residences to be offered in Alys Beach. These Gulf-front residences will offer incredible views of Alys Beach's most enchanting assets—the pristine beach and the pure, emerald waters. Both buildings will be adjacent to the Plaza and the Beach Club. The Selene & Easterly will feature a total of thirteen one-bedroom, three-bedroom, three-bedroom plus bunk room, and four-bedroom residences with spacious floor plans. Designed by Merrill, Pastor & Colgan, these Bermudan styled residences are now available for purchase.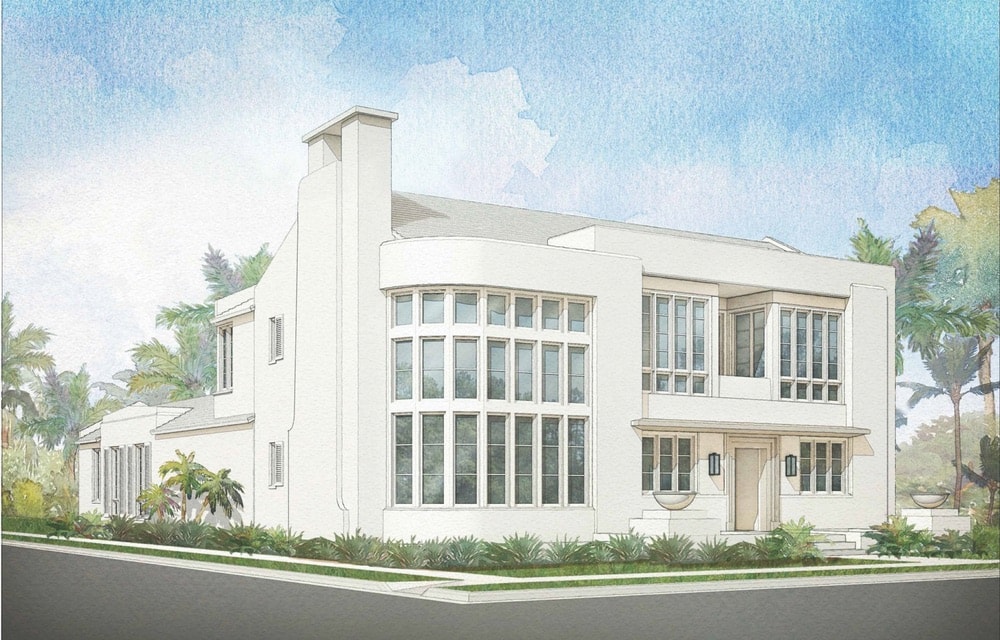 D7 – 366 North Somerset Street
5 bedrooms | 5 bathrooms | 1 half bath | North of 30-A
$6,395,000 
Located on a choice corner lot bordering the Alys Beach Nature Preserve, 366 North Somerset is a remarkable custom Alys Beach home designed by Eric Watson. This five-bedroom home is truly set apart with a private driveway, a below-grade wine cellar, multiple courtyards, a two-story stone fireplace, and a spacious first-floor master bedroom wing. Currently being constructed by Hufham Farris, this home will feature timeless fixtures and finish selections sourced from the finest materials of the modern era. 
— V —
---
Thank you for joining us for this peek at The Alys Journal. In the wise words of John Lubbock, a turn-of-the-century British politician and naturalist, "Rest is not idleness, and to lie sometimes on the grass under trees on a summer's day, listening to the murmur of the water, or watching the clouds float across the sky, is by no means a waste of time." To sign up to receive the journal in your inbox or to learn more about Alys Beach, visit AlysBeach.com.
ARTICLE CATEGORIES