The Houseboat on Dry Land
Story and photography courtesy of Bungalows Beach Estate
Hotelier Jerry Johnson will be setting sail for the ultimate relaxing getaway by the beach at his recently remodeled Bay Bourne Houseboat Estate on Islamorada in the beautiful Florida Keys.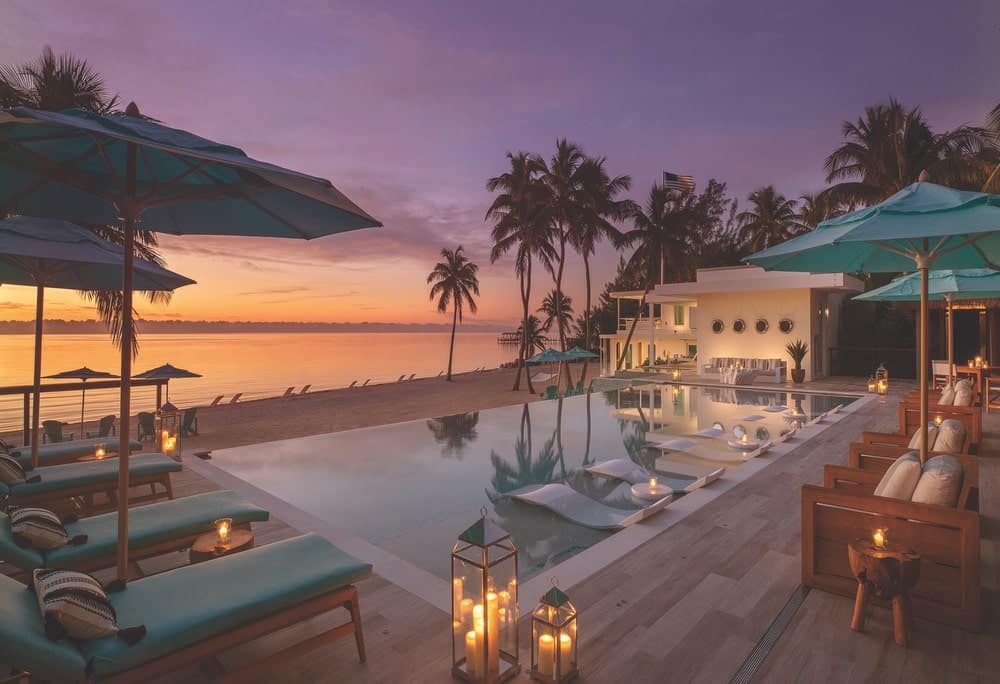 This unique former houseboat has been transformed into the crown jewel of Johnson's private Islamorada property, which includes five acres of perfectly manicured beachfront lawns and swaying palm trees, the historic Bay Bourne houseboat, and the lavish and palatial fifteen-thousand-square-foot family vacation residence appropriately named the Bungalows Beach Estate.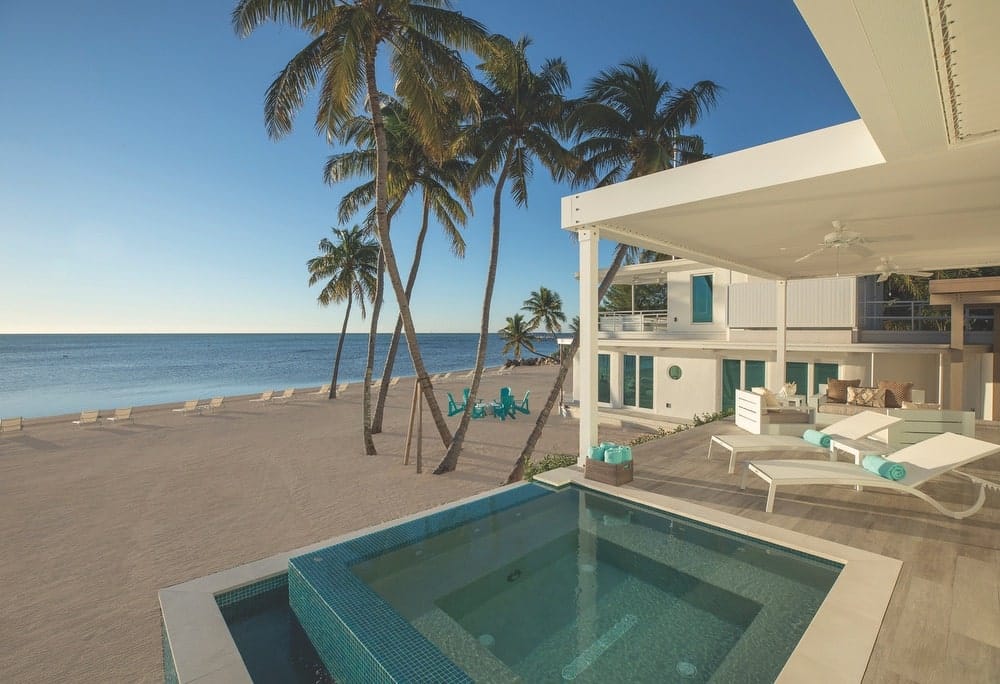 The Bay Bourne houseboat offers a rich history. It was custom-built by Chris-Craft Boats in the early 1950s for Conrad Hilton, American businessman and founder of one of the world's largest hotel organizations. Over the years, the Bay Bourne houseboat entertained numerous dignitaries, including President Harry S. Truman, President George H.W. Bush, and legendary news anchor Edward R. Morrow. The story goes that President Truman penned the famed Truman letters by hand on this very houseboat.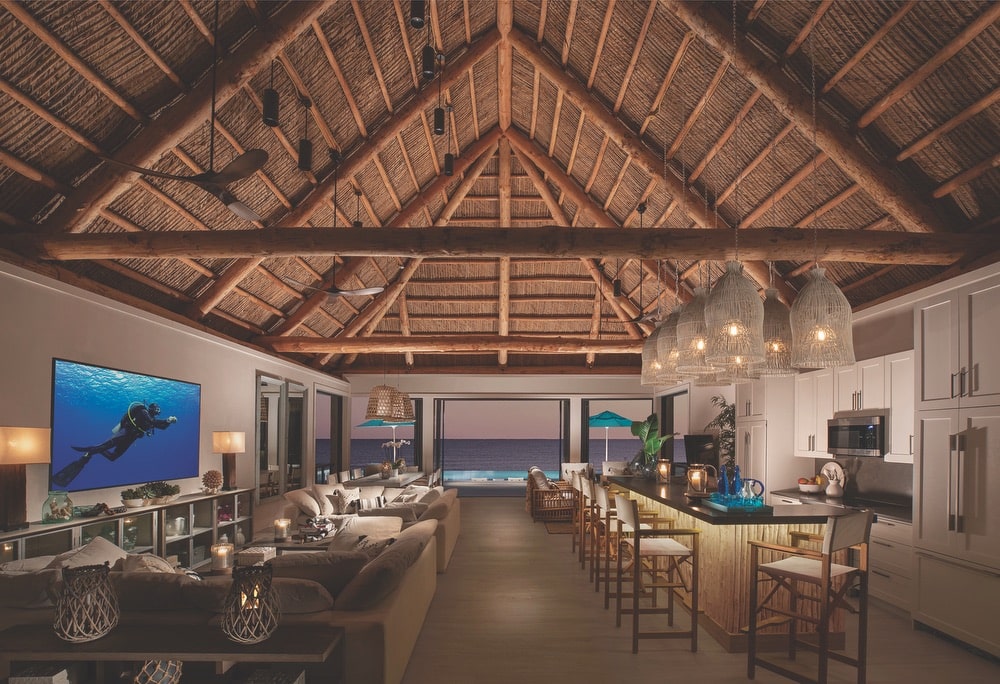 Bay Bourne remained docked for years in the Florida Keys until September of 1960, when Hurricane Donna raged through the islands. At that time, the houseboat came loose from its moorings and washed onto land, settling in the middle of Preston Street (U.S. Highway 1) after the floodwaters receded. The boat was later rolled on telephone poles to the place it sits today, permanently anchored to a foundation on three-hundred feet of pristine private beach overlooking the Atlantic Ocean.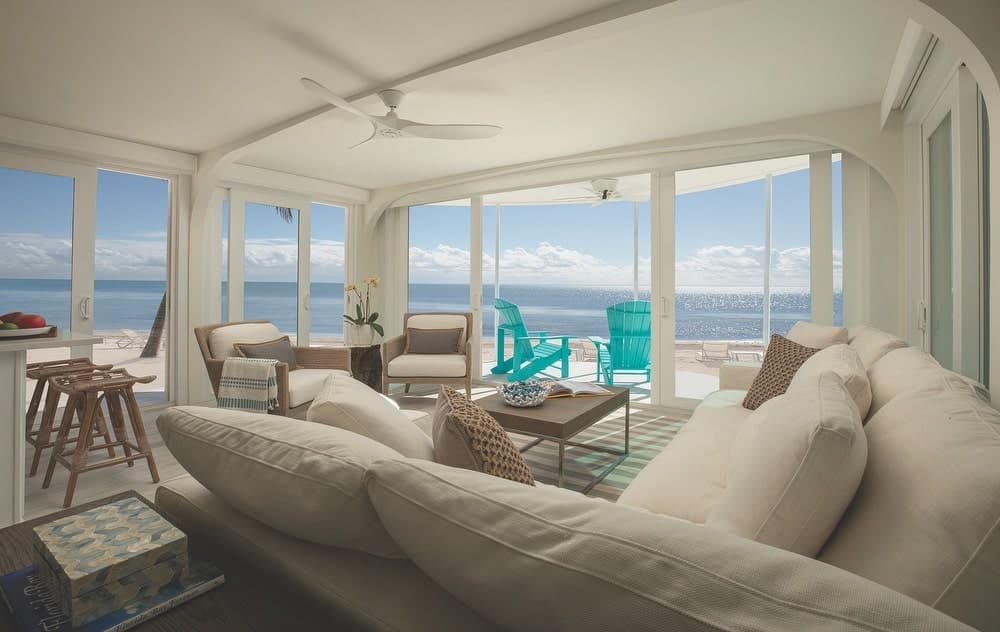 Johnson purchased the houseboat and surrounding property in 2017 for $3.8 million. Similar to Hilton, Johnson is a self-made multimillionaire, hotel owner, and developer. He handled the Bungalows Beach Estate design himself, basing it on some of his favorite destinations around the world. Johnson describes the look and feel as "a perfect marriage between marine and island design."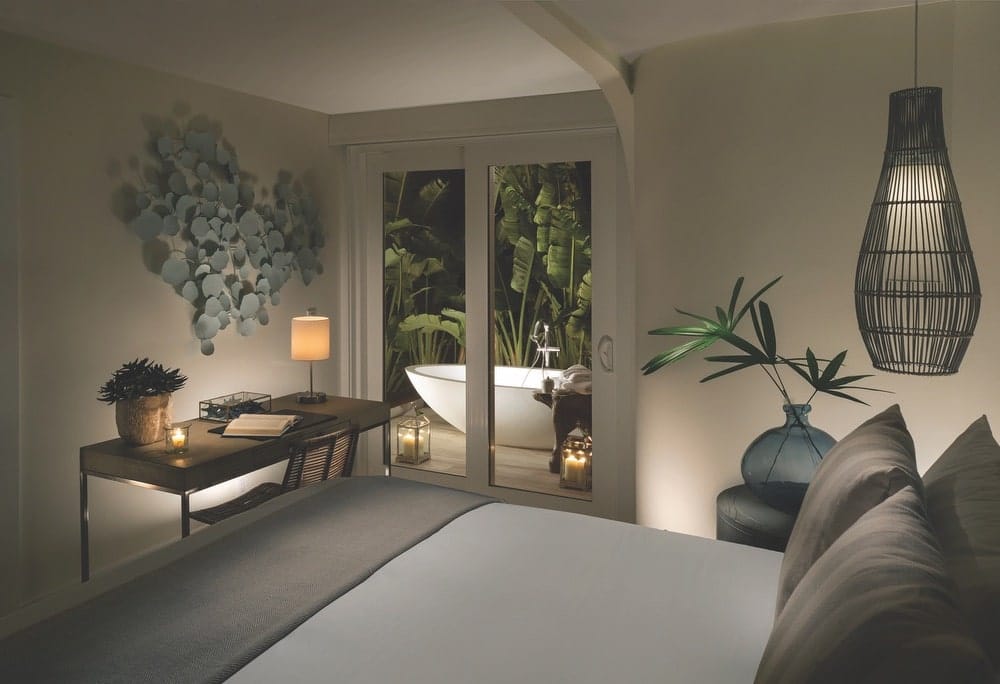 The original houseboat featured two verandas, a kitchen, one bedroom, a living space, and two bathrooms. The remodeled houseboat is now complemented by new additions thanks to the Bungalows Beach Estate—in all, the property touts eight total bedrooms and ten bathrooms, including seven bungalows. Each boasts private verandas and oversize alfresco soaking tubs and shares the main living room, tiki bar, infinity pool, and much more, all intertwined by open-air walkways and lush vegetation. There are a number of unique, tropical design elements fitting the vibe of the renowned Florida Keys.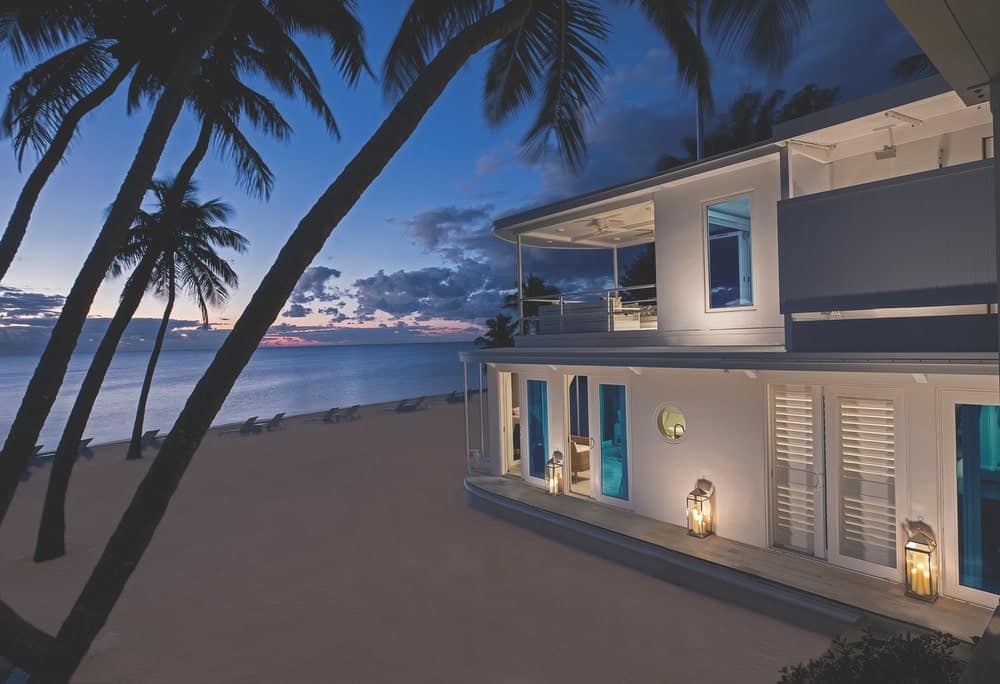 Although the Bungalows Beach Estate and Bay Bourne Houseboat Estate are private, admirers of the design and lifestyle that Johnson has built don't have to go far to experience it for themselves. He also owns and designed Bungalows Key Largo, the isle's first adults-only inclusive resort, offering much of the same beautiful coastal-inspired decor, luxury amenities, a zen garden spa, wellness programming, a handful of fantastic dining options, and more in an immaculate beachfront setting on Sunset Cove. It's smooth sailing ahead for all who book their next island getaway at this sumptuous escape!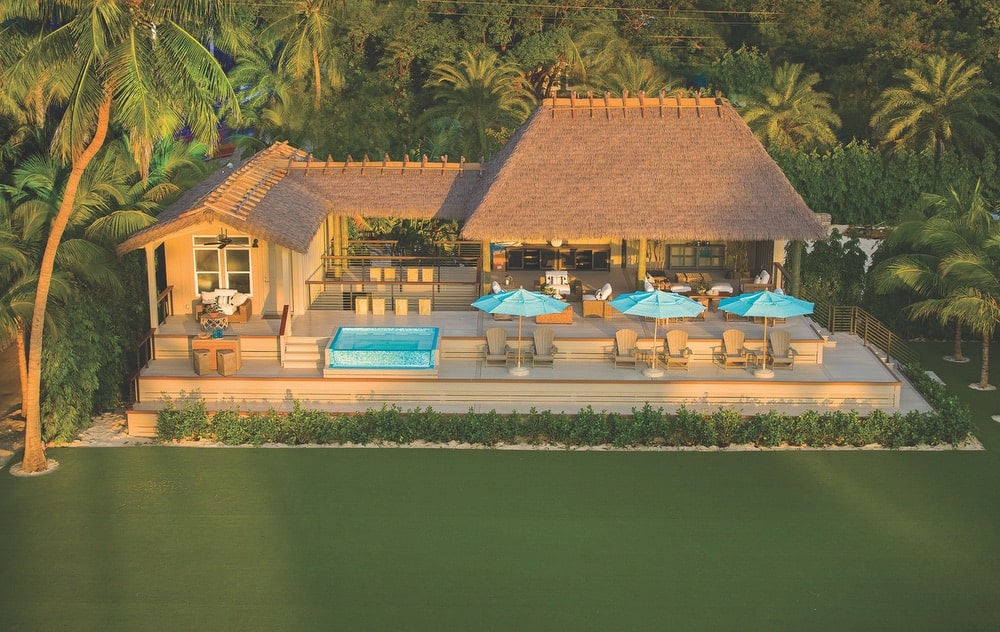 — V —
---
Visit BungalowsKeyLargo.com to learn more or book your stay.
ARTICLE CATEGORIES