Story and photography by Kelly Beasley
Last September, my mother and I took a journey to Yellowstone National Park, a destination I had been anxious to see since moving to Broken Leg Ranch near Bigfork, Montana. This was my first trip to Yellowstone—a national treasure established by President Ulysses S. Grant in 1872 as America's first national park. More natural geysers—including, of course, Old Faithful—are located there than in any other place on earth.
As we drove into Yellowstone's west entrance, I expected to see huge, snowcapped peaks of the Rocky Mountains like I had seen in Banff National Park in Canada just a few weeks prior. Rather than rugged, mountainous scenery, Yellowstone is actually known more for its geologic features and wildlife—and these features do not disappoint! Though elk and bison are numerous—several traffic jams were caused by the latter crossing the roads—most other animals in the park are challenging to find; we were lucky to see one grizzly bear off in the distance.
Our first stop was Old Faithful. The cone-type geyser erupts to heights of between 106 and 185 feet approximately every forty-five minutes to two hours. We were fortunate enough to see an eruption after only thirty minutes of waiting. (Hint: The ranger station posts the predicted eruption times.) It was an extraordinary experience and well worth the wait!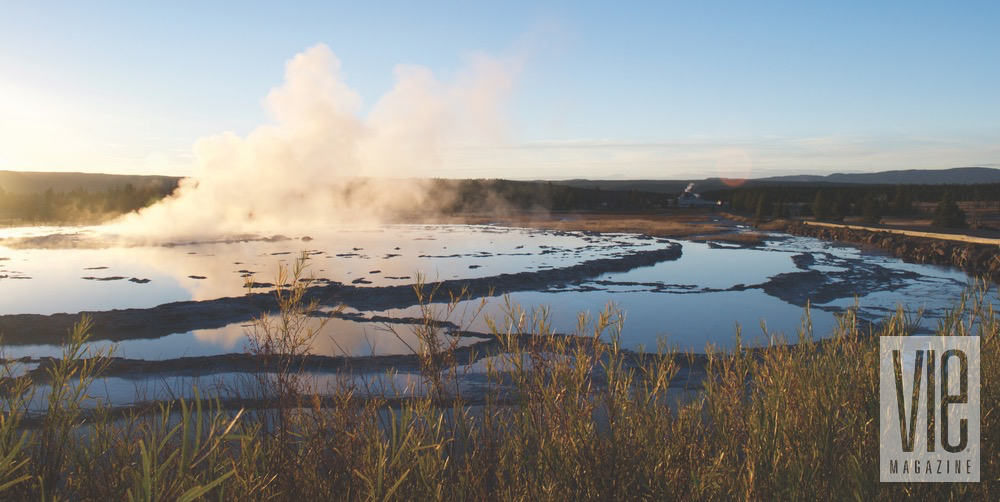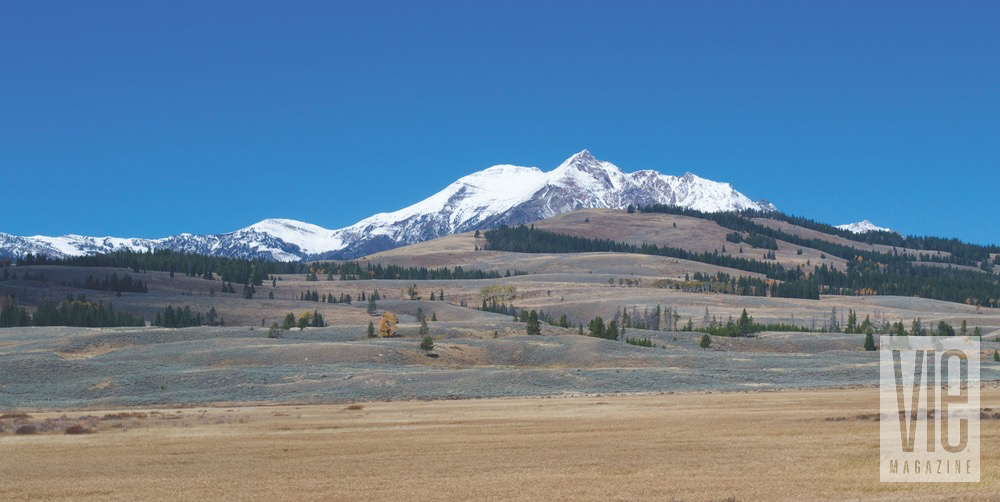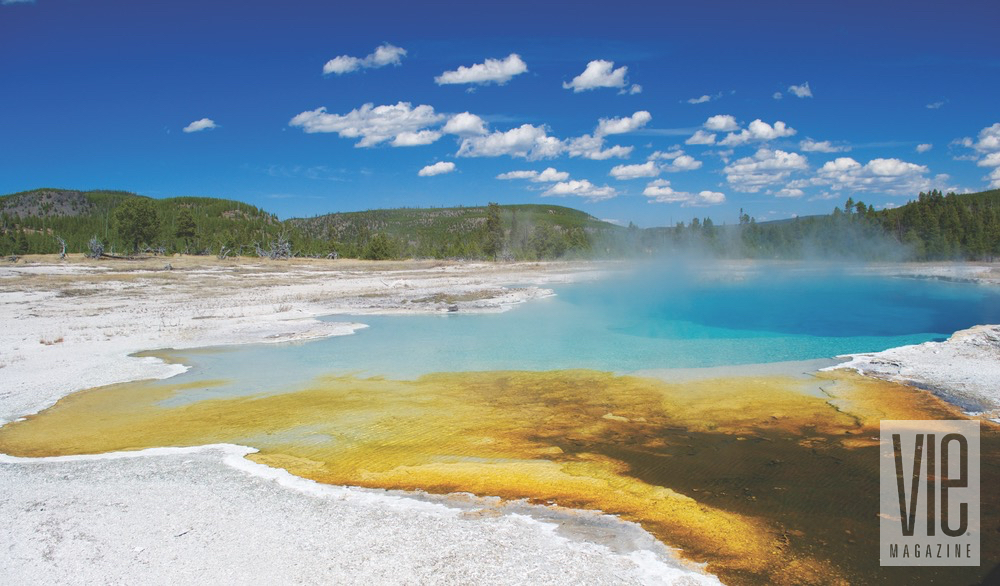 It was an extraordinary experience and well worth the wait!
Day two found us at Grand Prismatic Spring, the largest hot spring in the United States. Though the spring was mostly shrouded by steam, every now and again, a breeze would blow enough away and offer a brief glimpse of the vibrant rainbow-colored edges that the spring is known for. It is truly stunning!
On our third day, we drove from West Yellowstone to Mammoth Hot Springs. Along the way, a solid white stone formation could be seen behind a dense tree line. An observation lane permitted us to pull over to take pictures. We were perplexed as to how cascading water could create this intriguing white landform; the water smelled a little like rotten eggs and the formation was so bright that it was hard to look at on that sunny day. It was truly a different type of landscape from any I had seen before.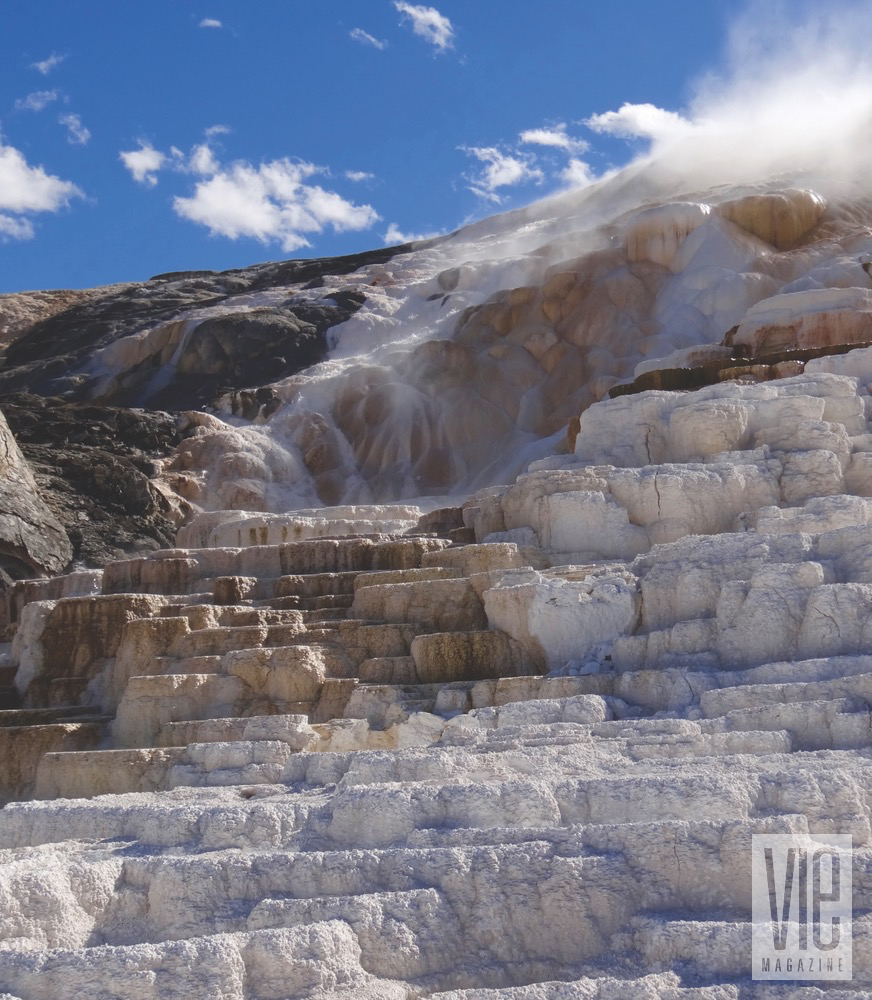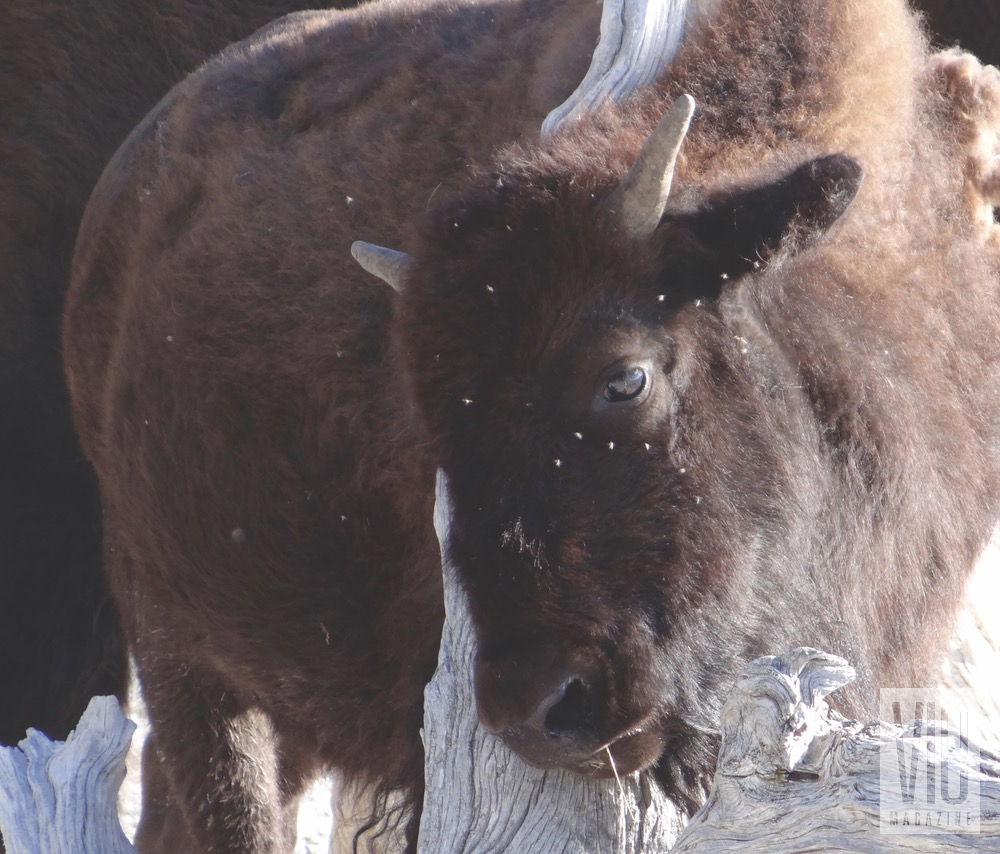 We continued down the steep road and, rounding a bend, came upon Mammoth Hot Springs. Suddenly, we realized we had been taking photos of the back of the spring! Of course, we parked to go have a better look. The features looked exactly as if a snow-white cave had been turned inside out.
Boardwalks guide you around Mammoth's active geologic features; there are a lot of stairs, so be prepared to climb. The first feature, Palette Spring, is two stories of brilliant white calcium carbonate deposits left behind by water that constantly flows over the stone. You can't see the spring from the base, only its walls. Continue along the boardwalk and up the stairs for a look down into the spring.
The unique landscape could have been mistaken for an alien planet... It was a fascinating feast for the eyes!
Bacteria thrive in the hot water of the springs and form colorful "bacterial mats" around the borders of the pools. Steam vents and geysers dot the immediate area. The unique landscape could have been mistaken for an alien planet had it not been for some random elk that lounged nearby. It was a fascinating feast for the eyes!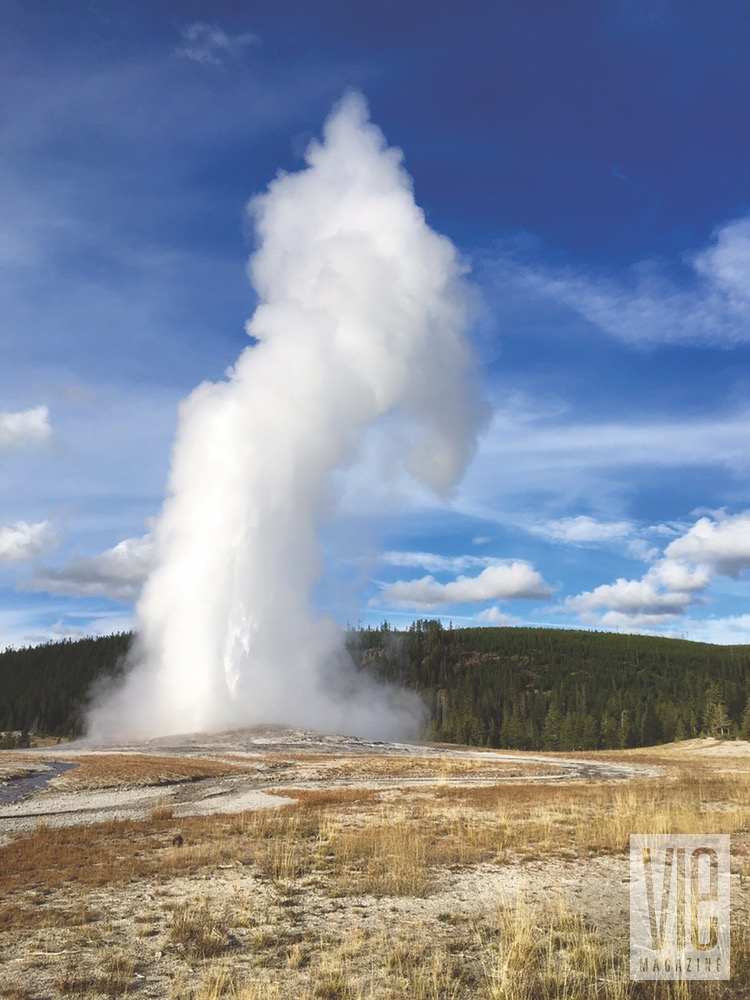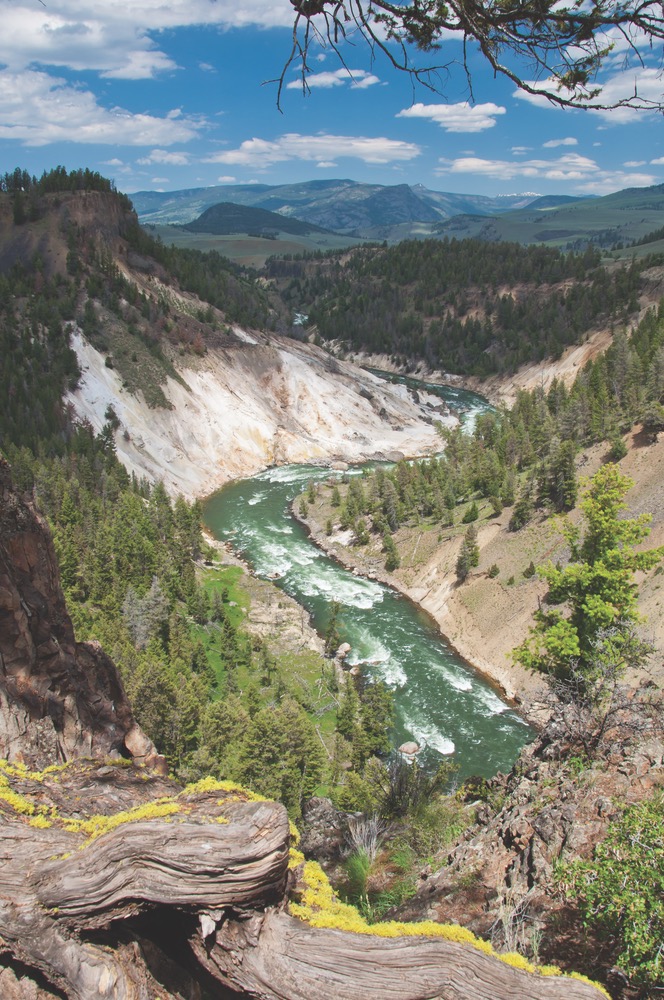 Wandering around Mammoth's boardwalks offers unique views of each area around the springs. It's worth the venture, but be warned: the rotten-egg smell of the spring water is strong, especially when you walk through a steam cloud. I purposely avoided the spring nicknamed Dragon's Breath!
All in all, our trip to Yellowstone was gorgeous, but it was the surprising discovery of Mammoth Hot Springs that I will remember the most. The impressive terraces of brilliant white limestone deposits show the true power and beauty of what the earth itself can create over time.
Thanks, nature!
— V —
---
Go to the following link on La Muse (VIE's blog) to read about my visit to Banff National Park in Canada
ARTICLE CATEGORIES