A Nashville Songbird Takes Flight
By Jordan Staggs  |  
Photography courtesy of Abigail Rose Music
In the music industry, where tabloid rumors and superstardom tend to cloud what actually comes over the airwaves, there is a light that shines through from artists who are genuine and honest. People gravitate toward that light and toward things that make them smile. It is this purity that first attracts listeners to Abigail Rose, the BMI country singer-songwriter who has been making waves in the Nashville music scene over the past year. With a voice as sweet as Southern honey and a growing repertoire of musical talent, this young songbird is certainly one to watch out for.
Since her childhood, Abigail has loved singing, and when she received her first guitar for her eleventh birthday, she was hooked. "Songwriting came very naturally to me," the Nashville native says. "I always loved to talk and to entertain and make people laugh. It grew into the dream I wanted my whole life." Since then, she has taken the music industry head-on by connecting with other songwriters, perfecting her guitar skills, performing at events around the country, and learning to play new instruments such as the piano and the mandolin.
In the last year, Abigail has opened for several country music headliners including Josh Kelley; Whiskey Myers; ACM New Artist of the Year, Florida Georgia Line; and Sara Evans. She played at Farm Fest in North Carolina, Georgia Throwdown, Panama City Beach Seafood and Music Festival, and 30A Songwriters Festival; she also joined the prestigious lineup at the 2012 CMA Music Festival. "Playing CMA Fest means something to everyone in Nashville," she says. "It was such an honor and an amazing experience."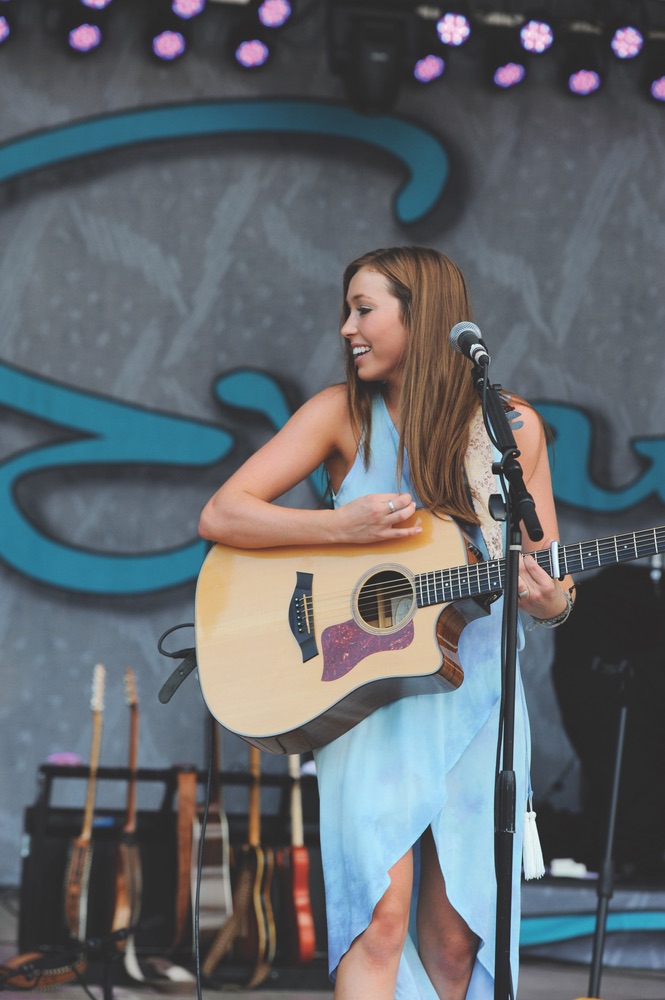 Growing up in the country music capital has been a huge advantage for Abigail, allowing her to meet and work with some of Nashville's best. She loves sharing experiences while writing music with others. "Being a songwriter, you have to be observant," she says. "I'm inspired by all kinds of things for my music: relationships, love, my friends, my family and their stories, and what's going on in our lives."
Despite having no musical inclinations of their own, the rest of the family rallied to support her from the beginning. Abigail began being homeschooled in the eighth grade so that she could better focus on her music career, and her parents, brother, and sister became the first members of her quickly growing fan base.
"It has been amazing to watch my baby sister start out as an aspiring thirteen-year-old country pop singer and develop into this mature, well-versed songwriter with such a powerful and unique voice," says Abigail's brother, Chase Gilbert.
Abigail's family has continued to inspire her throughout the years, becoming the muse for many of her songs, such as "Hard to Follow." The song is based on living up to the expectations of older siblings, navigating a world of professional musicians, and finally, moving on after a difficult relationship. "And that last part hasn't actually happened yet," Abigail says. "But that's where the imagination comes into songwriting."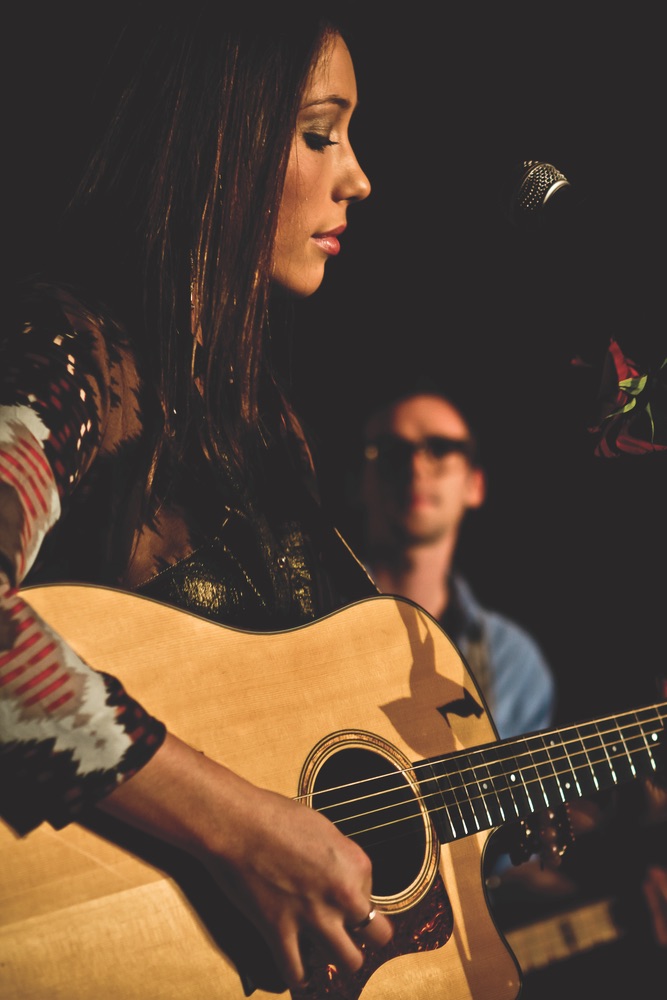 Being a songwriter, you have to be observant.
Her favorite part, Abigail says, is inspiring other people with her music, the way she is inspired by artists such as Jack Johnson, Sheryl Crow, and Grace Potter. "I just want to make people smile and enjoy good music," she says with a grin. "When you have a person tell you that a song meant something to them, it's the best feeling in the world. I remember opening for Sara Evans in Chicago, and afterwards I went to the booth to sign autographs. There was this sea of people out there, and I thought they must've been there for her. I was already on cloud nine, and then I realized all these people were standing in line for my autograph. It was surreal."
With the help of her family and her manager, Ruth Franklin, Abigail will continue to inspire her fans and make new ones in the coming years. "It's so great meeting people from all over the country who are such great fans and support Abigail so much," Franklin says. Abigail has several events lined up for 2013, and she is excited about the opportunity to work with more amazing country artists in Nashville. "I'm still growing and writing with more people, building on what I did in 2012," Abigail says. "I try to be like a little sponge, soaking everything up and learning as much as I can."
— V —
---
To learn more about Abigail Rose, visit www.abigailrosemusic.com, follow her on Facebook and Twitter (@theabigailrose), and find her performances on YouTube (AbigailRoseMusic).
ARTICLE CATEGORIES