A Travel Review of America's National Parks
FOX Nation's Abby Hornacek is no stranger to adventure, and she isn't afraid of a challenge.
Growing up as the daughter of NBA coach and former player Jeff Hornacek, Abby's love of sports was ingrained at a young age, and her favorite pastimes include surfing, hiking, and other outdoor activities. She was also a member of the sand volleyball team at the University of Southern California, where she attended the USC Annenberg School of Journalism and graduated with honors. After contributing to such sports news outlets as 120 Sports, ESPN, and FOX Sports, she joined the team at FOX Nation, the network's online streaming platform, in 2018.
Abby is now the host of FOX Nation's PARK'D, a travel series dedicated to exploring America's national parks. In addition, she hosts American Arenas, also on FOX Nation, taking viewers around the country to some of the biggest and best destinations for sports fans.
We caught up with her to find out some of her favorite spots around America the Beautiful and why she loves them: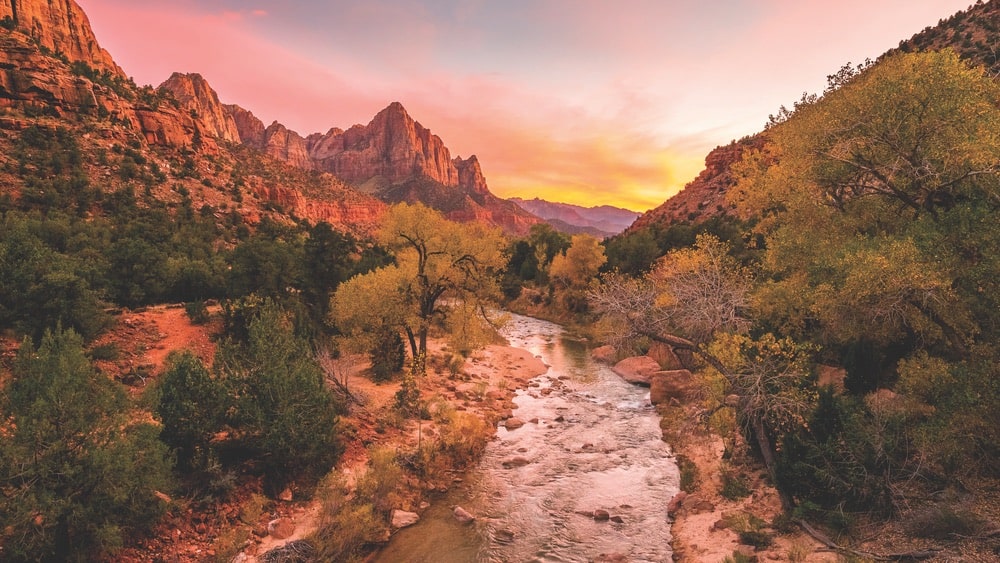 Abby Hornacek's Five Must-See National Parks
Zion National Park
"This is one of the most well-rounded parks I've ever been to. It hits on every important feature you look for in a park. Visually, it is a dream. The sheer verticality of the multicolored sandstone cliffs is something photographers search the world to find. I can picture painters like Claude Monet being stunned by the park's beauty. If you're interested in geology and history, you can see firsthand how the Virgin River and its tributaries carved out the Narrows, shaped the cliffs, and deposited different colors throughout Zion. Finally, adventure seekers are spoiled by Zion's immense catalog of activities. You can hike to the Narrows through the water, climb to the top of Angels Landing, take in the visuals of Weeping Rock, mountain bike, rock climb, canyoneer, rappel—you name it! I could come here every year."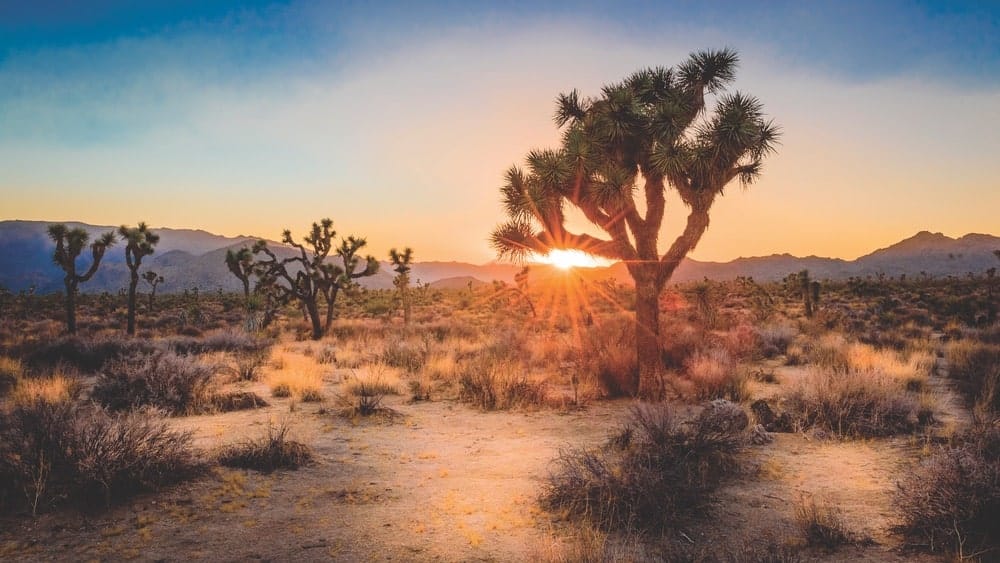 Joshua Tree National Park
"You often hear about Joshua Tree in pop culture, but once you visit, you experience a whole new level of magic. It's difficult to truly live in the moment, especially in the chaos of today's world, but this place has the ability to draw you to the present with the first inhale of the campfire-laden air. My favorite activity here is rock climbing. When you reach the top and are able to soak in miles of the national park and its two separate ecosystems, the serenity that washes over you is something that would leave poets speechless. The shapes of the Joshua trees scattered throughout the park are themselves interesting; when the sunset brushes through them, you know you're somewhere special."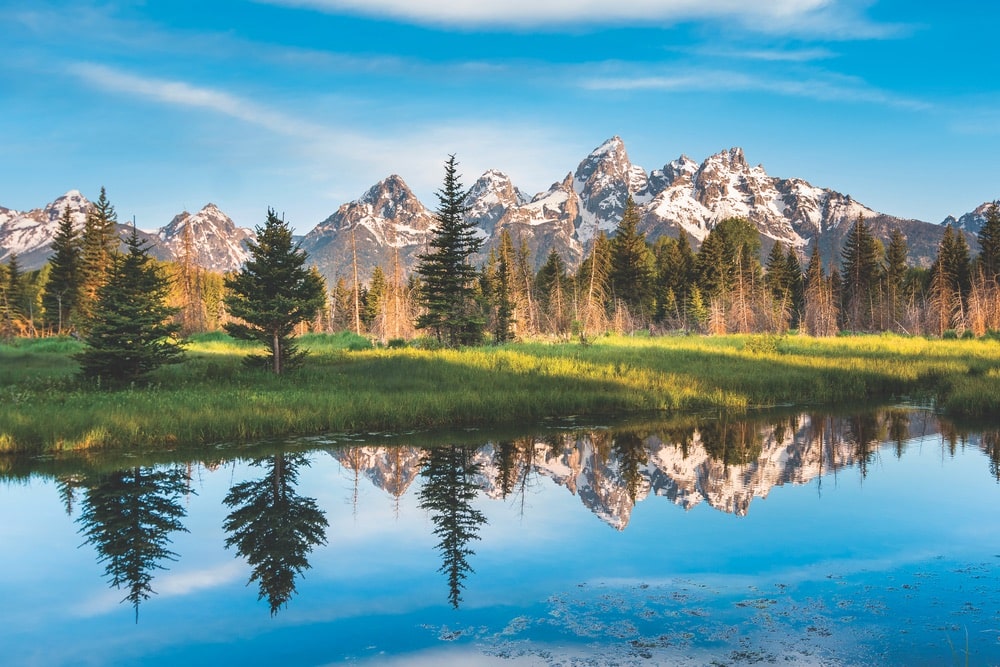 Yellowstone National Park
"Scattered across three states, Yellowstone offers a wide variety of features that will have you thinking they are man made (spoiler alert: they aren't). For instance, when we arrived at Mammoth Hot Springs, one of my producers was convinced it was contrived by the designer of Frontierland at Disneyland. I think I said, 'Wow, nature is so neat,' about fifteen times. The Grand Prismatic Spring, which sports a ring of colors caused by microorganisms, makes you appreciate the phenomenon that is nature. Obviously, Old Faithful is an essential stop to see how pressure beneath the ground builds up and launches a stream of water into the air in fairly even increments of time. Finally, if you love animals, this is your park. Bears, bison, moose, elk, etc., all roam the acres of gorgeous land, even crossing paths with visitors."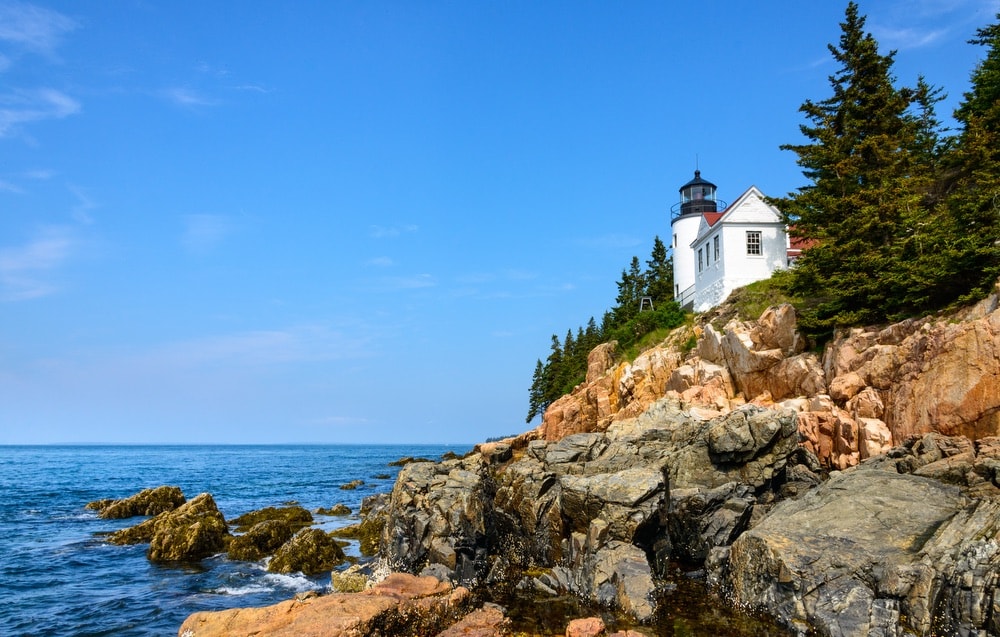 Acadia National Park
"Fall is my favorite season, so Acadia was incredibly magical in October when we visited. Who doesn't love lighthouses, wonderful cliffs over water, and scenic hikes? This place is out of a fairy tale. The hikes wash away any worry you have, and the miles of trees and their changing colors make for the perfect fall experience. I can't think of a bad time to come here!"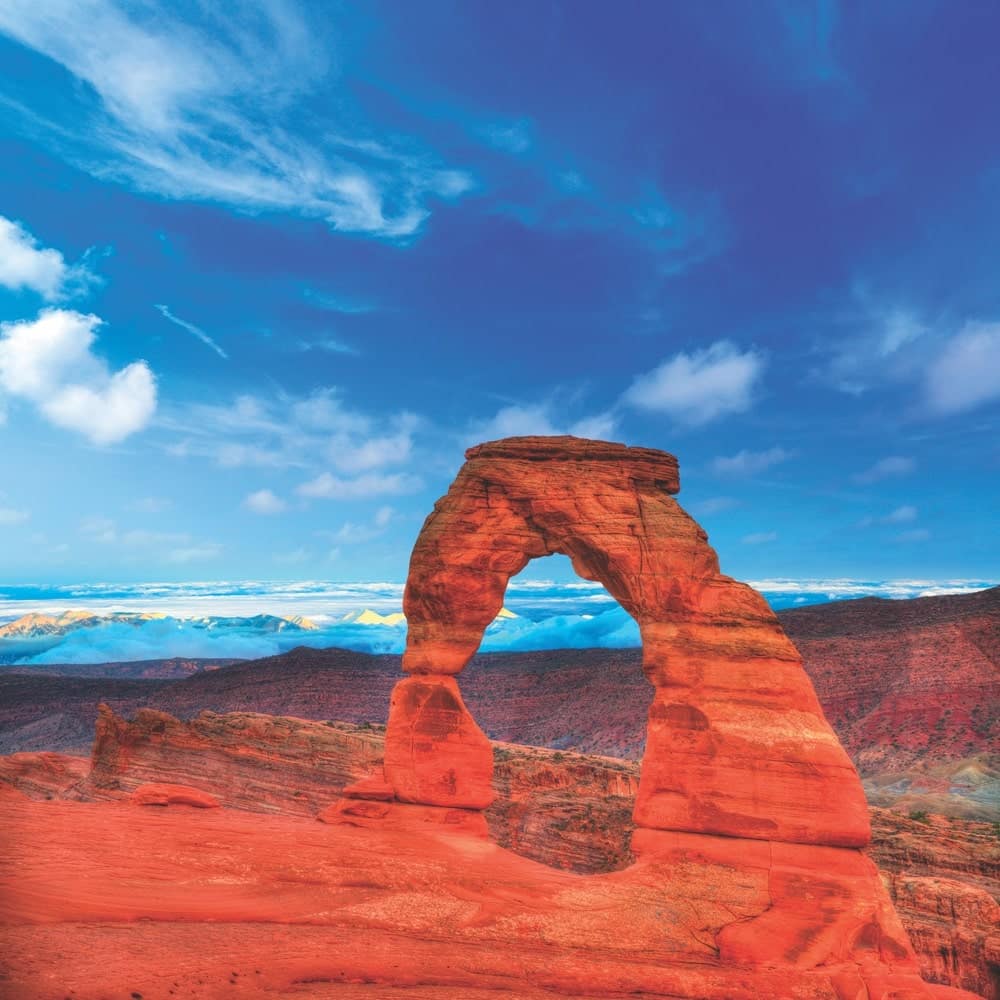 Arches National Park
"Utah offers so much to nature lovers. You think you've seen it all when you visit Zion, but when you set eyes on the red-hued arches at this national park for the first time, you can really appreciate the natural marvels our country has to offer. I'm a bit of a rock nerd, so the geological formations are such a treat to see."
---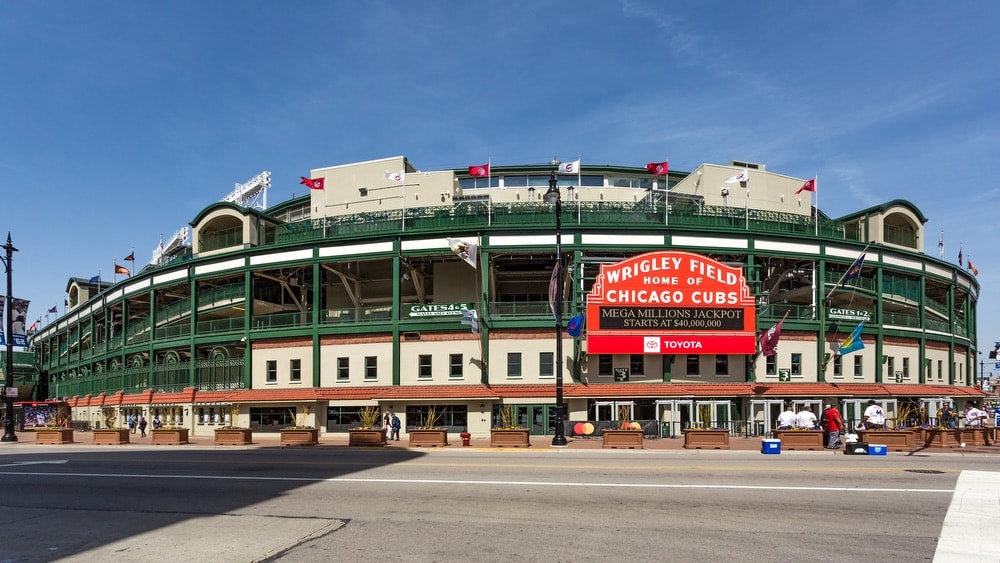 Top Five American Arenas with Abby Hornacek
Wrigley Field
"Organ music. A scoreboard from 1937. Lights that weren't added until 1988. Wrigleyville full of die-hard Cubs fans. What more can you ask for out of a ballpark?"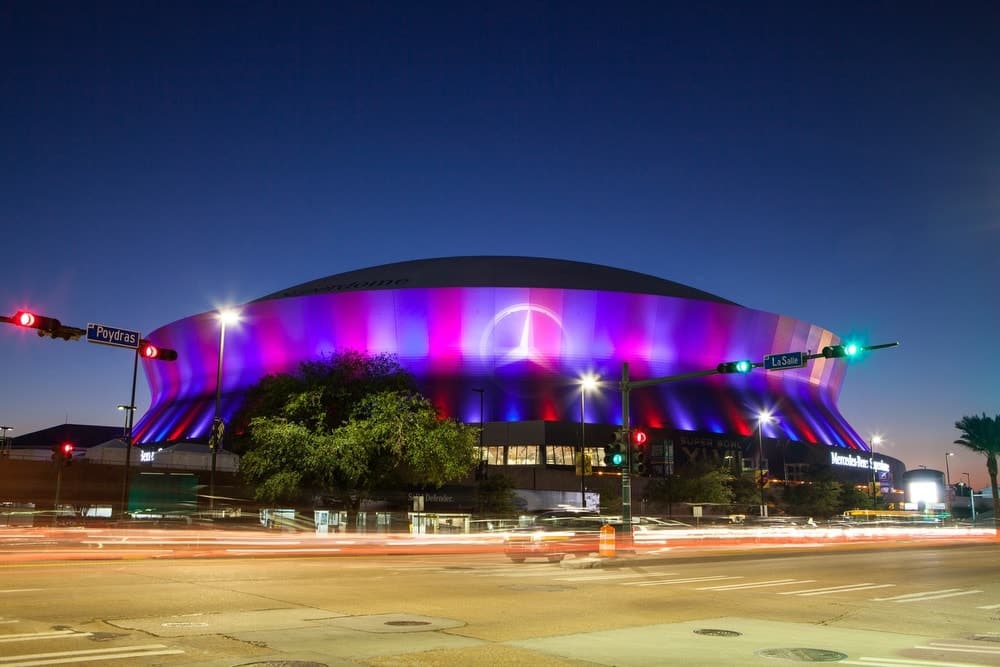 The Superdome
"New Orleans itself is full of rich history, so it only makes sense the city is host to one of the most iconic places in sports. When Hurricane Katrina hit, the Saints became a source of hope. The Superdome sheltered people who suffered from the storm and will forever have significance to the city."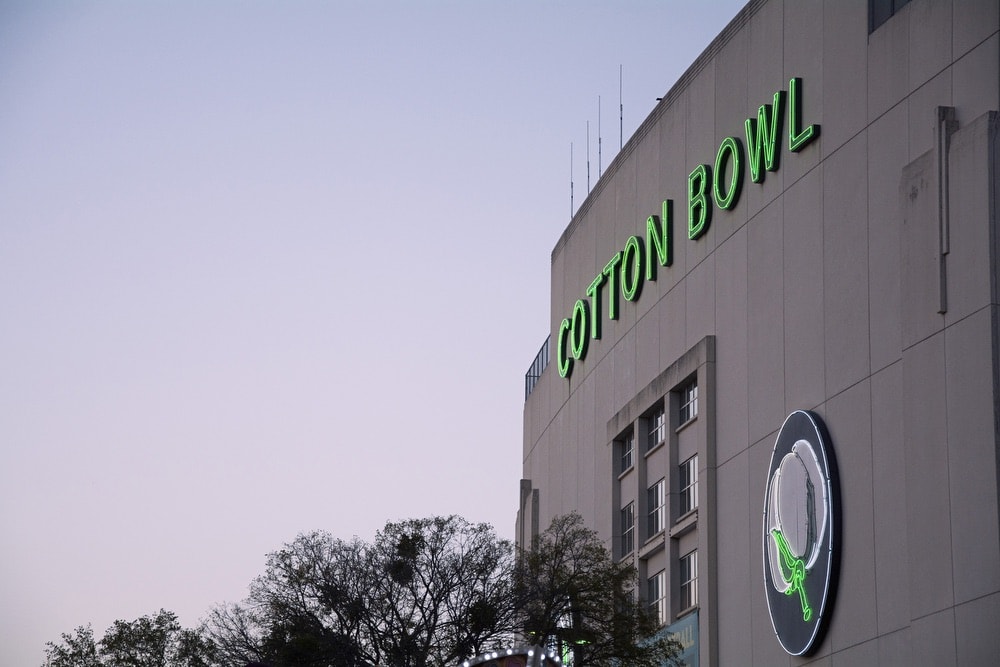 The Cotton Bowl
"Where else can you go to one of the best state fairs in the country and then walk over to catch one of the best rivalries in college football? The State Fair of Texas and the OU/UT football game are held on the same property, so the unparalleled energy is enough to make someone who isn't even a sports fan love the game."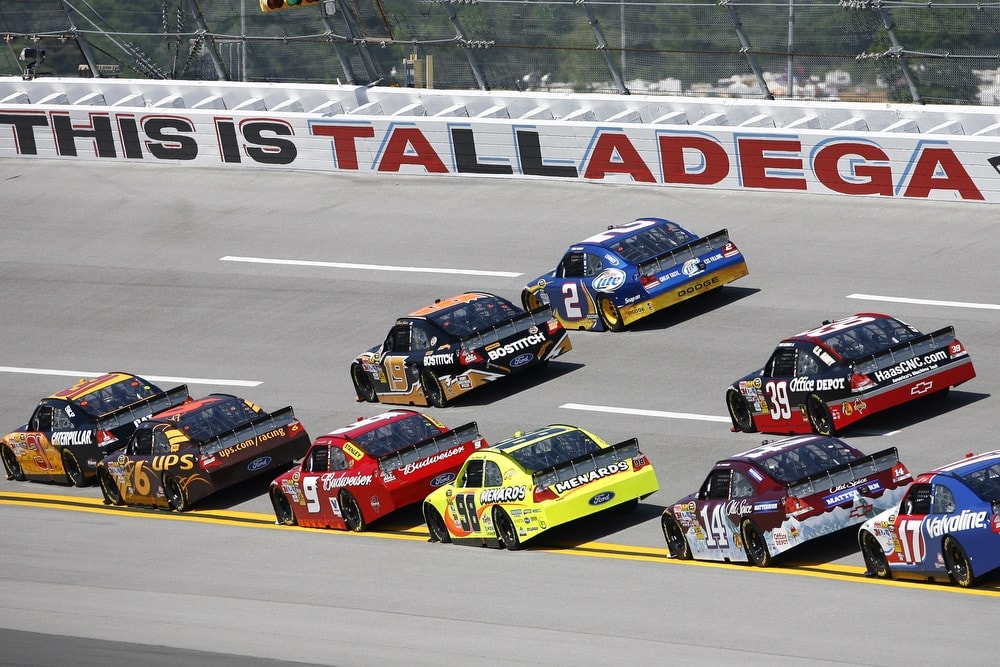 Talladega Superspeedway
"Before visiting Talladega, I don't think I really appreciated NASCAR, but this is truly the definition of America. People are sharing beers, cheering together, camping, and really appreciating the simplicities of life. I now love NASCAR and am already planning my next trip back! I would recommend that anyone come here, even if NASCAR isn't your sport."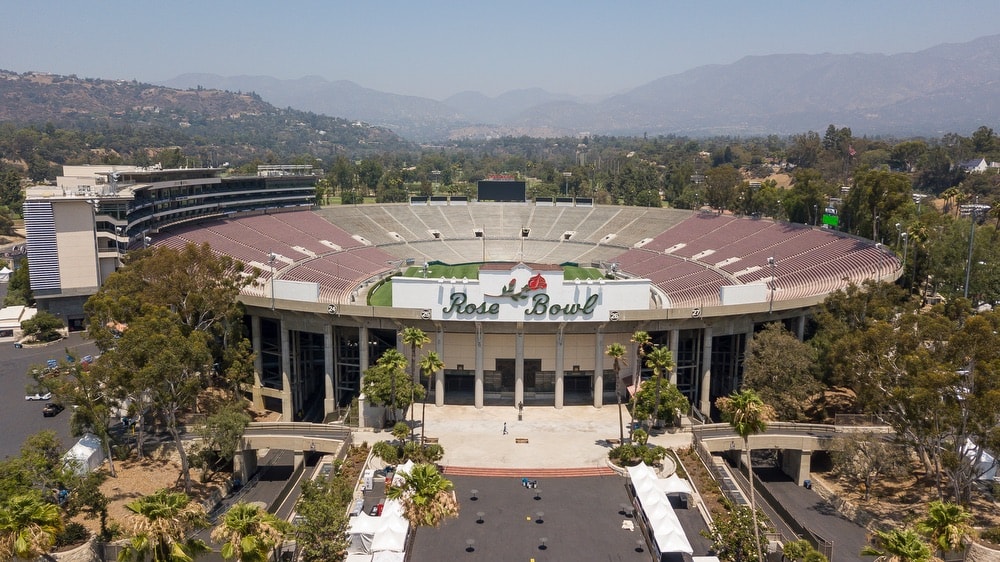 The Rose Bowl
"The Rose Bowl is recognized as a National Historic Landmark and one of the rare stadiums in college football with an all-seated configuration. It's an iconic college football venue, but it has also hosted five Super Bowls, which is the second most out of any venue. For a sports fan, this is the perfect slice of history nestled in Pasadena, just outside of a city that sometimes looks too far forward rather than appreciating the past."
— V —
---
To see more of Abby's favorites, be sure to catch her on PARK'D (a new season debuted on November 25) and American Arenas, now streaming on FOX Nation.
ARTICLE CATEGORIES