Story and photography courtesy of gestalten
The holidays are fast approaching, and this year, international publishing house gestalten has teamed up with a renowned food-blogging sensation, Our Food Stories, to create an inclusive menu through its new coffee-table cookbook.
A Year with Our Food Stories is a gluten-free cookbook inspired by a love of local produce and the art of table setting. Delightful and surprising, these seasonal recipes will help you cook simple and delicious vegetarian meals that are best shared with family and friends. From cakes enjoyed in the scented breeze of high summer to warming meals served by the fire in winter, return to the rhythm of nature and cook your way through the year with Our Food Stories.
Our Food Stories was founded over a decade ago by photographer Laura Muthesius and food stylist Nora Eisermann. Their cooking journey began when a lack of gluten-free cake offerings in Berlin led them to attempt to bake their own. Ten years on, they share their recipes and romantic inspiration for dining with a global audience. This is their first-ever cookbook. As they put it, their recipes being gluten-free is beside the point: "Everything should simply look and taste delicious."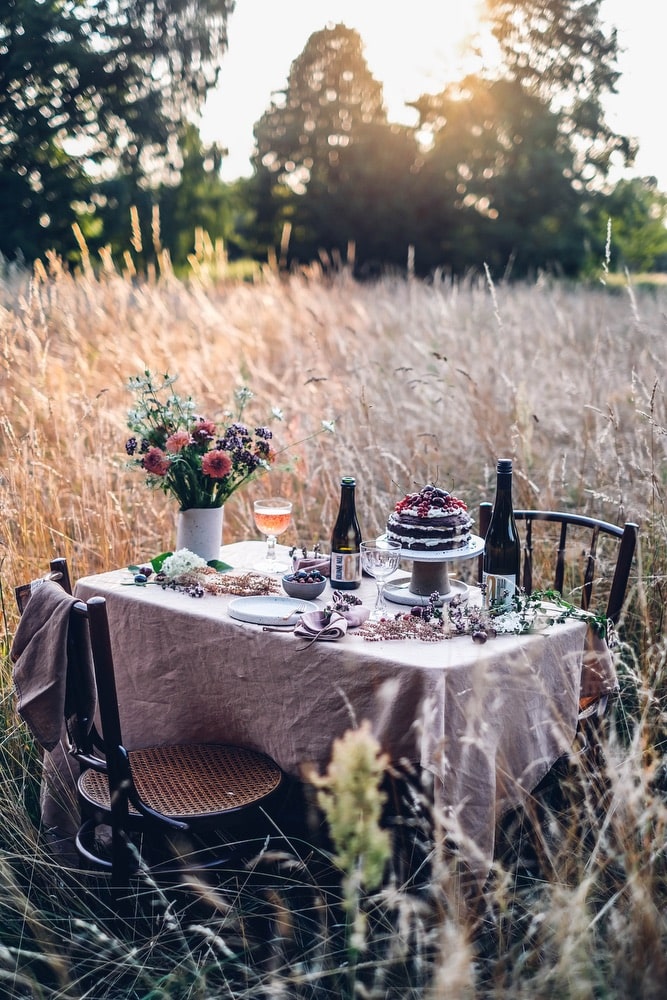 ---
Buckwheat Waffles with Guacamole and Fried Egg
By Our Food Stories
Serves 8
On the weekend, we love to get together with family or friends for a lovely, unhurried breakfast and inspiring conversations. These joyous and intimate meals keep us going all week long. With Nora's family, we like to make these super yummy buckwheat waffles topped with guacamole and fried eggs—such a tasty and satisfying combination. If some of your guests have a sweet tooth, too, you can include a nice chocolate granola.
Ingredients:
For the Buckwheat Waffles
3 eggs

1 1/2 cups (180 g) buckwheat flour

1/2 cup + 1 Tbsp. (70 g) cornstarch

1 1/2 tsp. baking powder

3 1/2 oz. (100 g) unsalted butter, softened

1 Tbsp. sugar

1 tsp. salt

1 scant cup (225 ml) cow's milk or plant milk (we use coconut milk)

Coconut oil (or butter) to grease

Waffle maker
For the Guacamole
4 ripe avocados (1/2 avocado per waffle)

2 Tbsp. lime juice

1 pinch of cayenne pepper

1 pinch of cumin

1 pinch of salt

1 pinch of pepper

1 large red onion

2 cloves of garlic, pressed

1 – 2 Tbsp. cilantro, finely chopped
For the Fried Eggs
8 eggs

Butter, coconut oil, or vegetable oil for frying

Salt and pepper

Directions
Make the guacamole. Mash the avocado flesh with a fork, stir in the lime (or lemon) juice, spices, salt, and pepper. Chop the onion finely and stir into the mashed avocado along with the pressed garlic and cilantro. Adjust salt and spices to taste.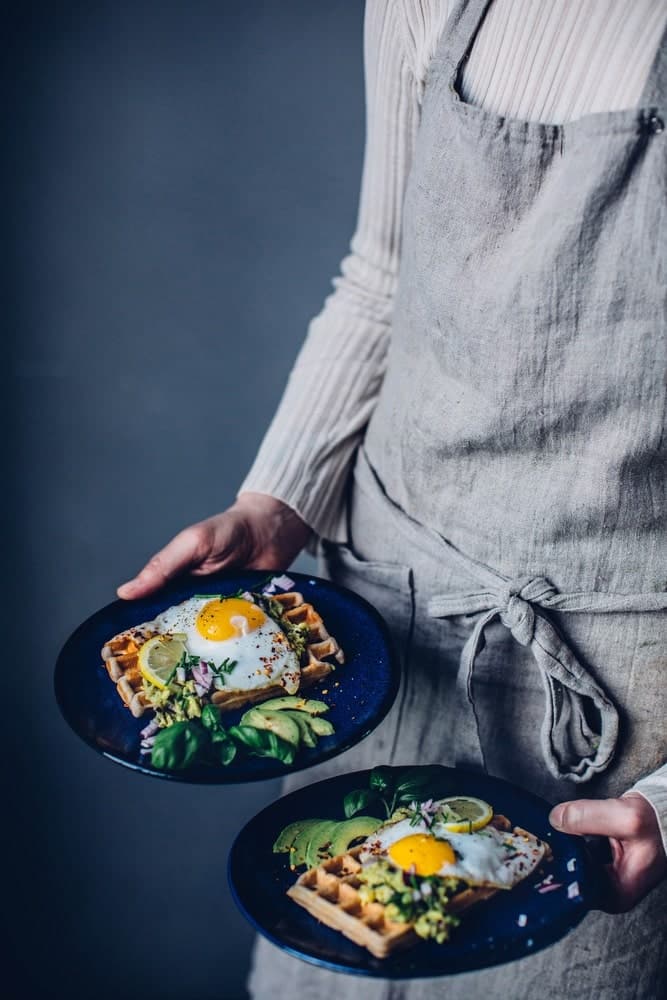 Prepare the waffle batter. Mix together the buckwheat flour, cornstarch, and baking powder, and then sift the flour blend. Separate the eggs and beat the egg whites for 30  to 60 seconds. Put the egg yolks aside for later. Beat the butter with the sugar and salt for 1 to 2 minutes, then add the egg yolks one at a time. Next, alternately stir in the milk and the flour mixture by hand using a whisk, and then fold in the egg whites in 3 portions using a silicone spatula. Let the batter rest for 15 minutes.
Preheat and grease the waffle maker, pour in the batter, and cook the waffles one at a time. Fry the eggs in butter, margarine, or vegetable oil over medium heat, adding salt and pepper to taste. Serve fried eggs immediately with the waffles and guacamole.
— V —
---
Visit us.gestalten.com to learn more or purchase your copy of A Year with Our Food Stories just in time for the holiday season!
ARTICLE CATEGORIES