The Oxford American Summit for Ambitious Writers at the Winthrop Rockefeller Institute was a summer camp for writers. Real writers. Not those annoying "where do you get your ideas from" people. And there was dancing. And softball. And a band called Tyrannosaurus Chicken. And rice grits. Yes—rice grits.
By Susan Vallée
I think it was around the first week of June when The Oxford American had me reverting to the love-stricken, nervous, unsure-of-herself 17-year-old girl of my past.
Did they receive my application? Should I e-mail to find out? No, that would look clingy—don't want to disqualify myself by looking like a stalker. Did my writing samples get put into the yes pile? Do I suck as a writer? Why haven't I heard back from them? The Summit is in a month. I'd hardly have time to book a flight at this point. Is my e-mail account full again? Maybe I should check it once more. Why weren't they e-mailing me back?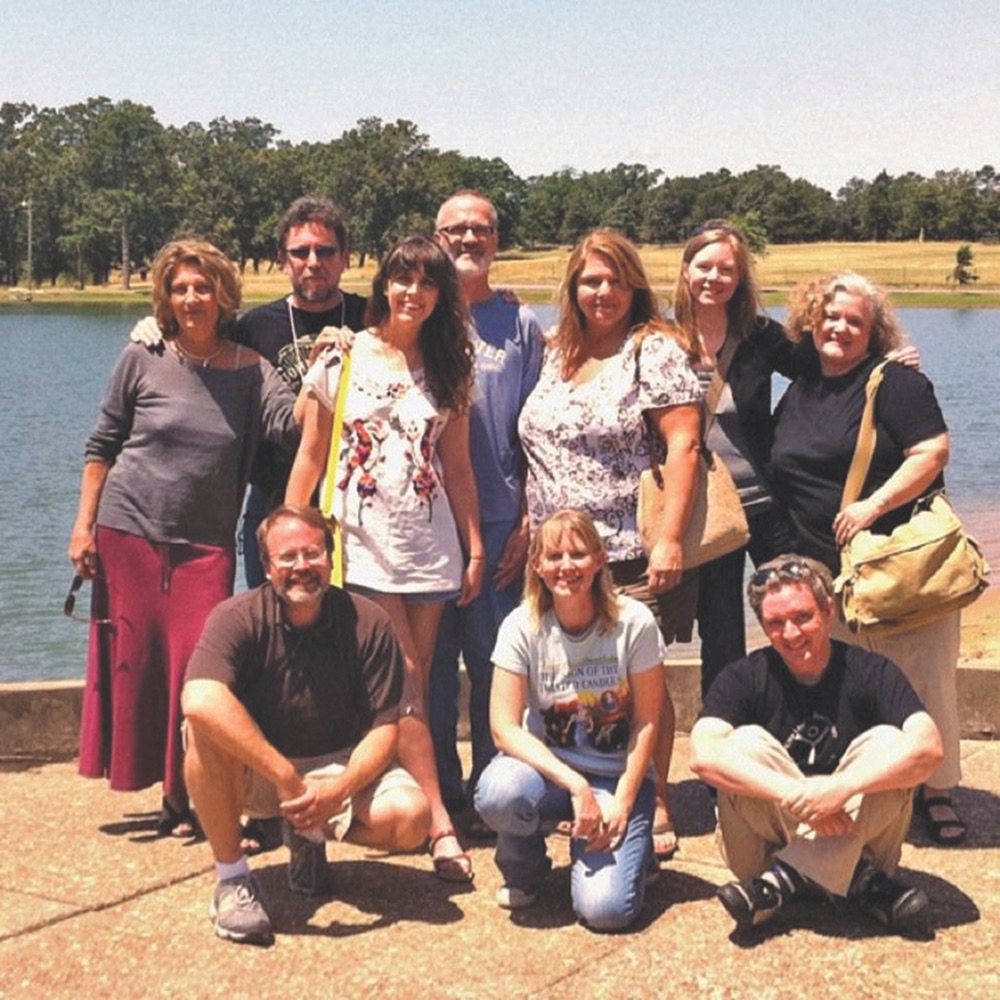 And then, blissfully, they did. And I was accepted. And I ran around my house doing a dreadful you-have-no-rhythm dance that looked slightly like Elaine's infamous gyration on Seinfeld, without the arm gestures. My husband was unfazed. "Of course you got in," he said. An ever-supportive hug was followed by: "So what do you want to do for dinner?"
He got a look, but at least the terrible dancing stopped.
I was excited for so many reasons. I was about to spend five days being taught by one of my favorite authors, Tom Franklin. His newest book, Crooked Letter, Crooked Letter, is fantastic, but it was one of his earlier books, Hell at the Breech, that made a big impression. I'm not great with names. I tend to stare into space when asked about my favorite books, because there are so many, and who my favorite writers are, because I pay more attention to the actual story than to the person who created it. But I remembered Hell at the Breech, and chances are you will too if you read it.
I'd also be in the same room with William Whitworth (former editor-in-chief of The Atlantic Monthly), Pico Iyer (an incredible travel writer), and David Remnick (editor of The New Yorker and a Pulitzer winner). That alone was enough to make me swallow my tongue.
I arrived at the Winthrop Rockefeller Institute fresh from a two-day, storm-filled drive. It's in the middle of nowhere. A beautiful nowhere called Petit Jean Mountain. There are expansive views across valleys, rolling hills, pastures, and the Arkansas River; I even caught the scent of muscadines ripening on the vine as I stepped out of my truck.
Throw in the chance to meet the editor and staff of a beloved magazine that has inspired and informed me for years and I'm sure you understand my need to boogie in my living room. Just as every honest writer has had an Oprah's Book Club dream, every Southern writer has an Oxford American (OA) byline dream.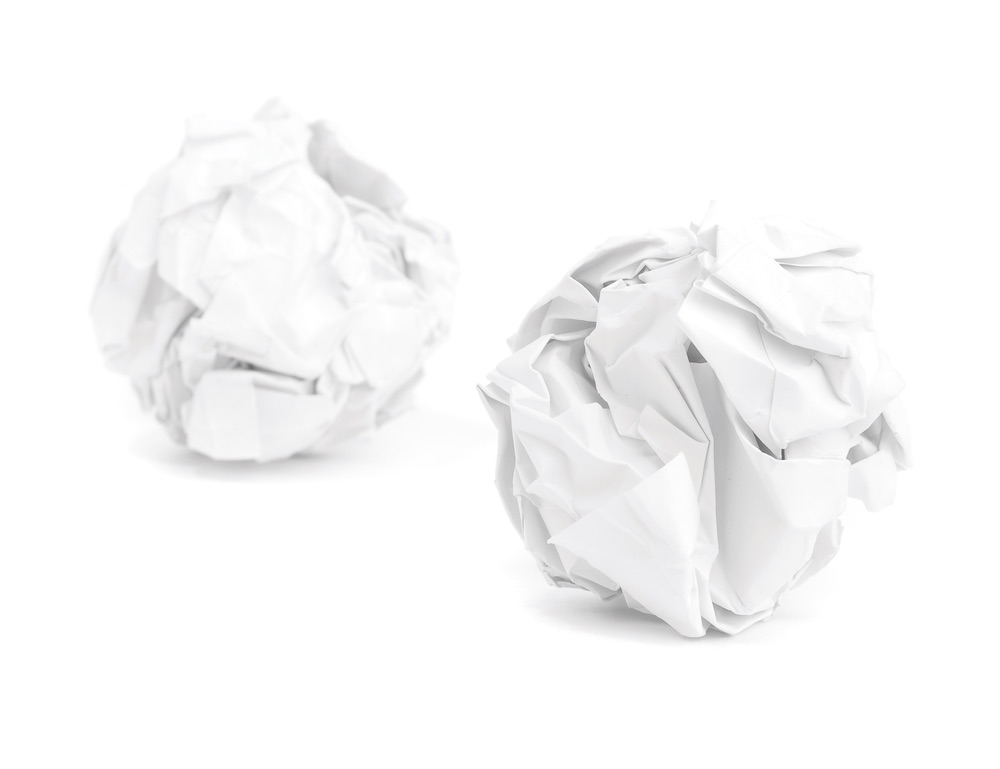 I glanced at my dirty Converse shoes, applied lipstick, sucked in my stomach, and made my way across the boiling hot parking lot toward the entrance to the Institute. (Picture two old farm silos joined by a glass partition, surrounded by manicured gardens.)
I'm met halfway there by Marc Smirnoff's assistant, the impossibly kind Meghan Tear Plummer, who, at that moment, was wearing a wicked cool belt with a large buckle that you'd expect a cattle rancher, not a petite brunette, to wear. Turned out she wasn't the only one there with great fashion sense. On the way to find my room I passed an entire group of young, hipster-ish writers. They all seemed so energetic and stylish. Attractive men in fedoras with plaid shirts rolled at the sleeves and young women in button-front A-line dresses paired with loafers and vintage jewelry. I felt a little old, so I did what any awkward old-feeling person does at a conference and headed straight for the welcome reception at the bar.
Thankfully, an OA editorial intern, Galen Bernard, saw me staring at the back of someone's head and said hello. That hello led to other hellos and before I knew it I had forgotten about my nervous jitters and was chatting it up with incredibly interesting people who all seemed to curse like sailors. I teetered back to my room that night feeling as if I'd fallen into my very own briar patch.
Those people were impressive too (and, I would later discover, drank like fish and were fun as hell). They all seemed to possess MFAs and to have had their fiction published. And there were multiple awards. And one had a book awaiting publication. No pressure. I eyed my stapled story in the stack and felt exposed, as if all my dirty little bits were on display.
After the class had adjourned, I explored the grounds and began reading and critiquing my classmates' work beside a bubbling creek. I don't think I read a single story that week that didn't make me raise my eyebrows at least once. The discussions that followed the next day were exhilarating. We spent two hours talking about characters as if they were flesh and blood. As if their small actions rocked the world with consequence. There were stories about interracial dating, cancer, loss, troubled families, and tangled relationships. They were just as messy and beautiful as real life is.
Something pivotal happened to me that week when we talked about the stories as if nothing were more important. Because nothing was. Only the words mattered.
That first day of class, I wondered if a week critiquing others would teach me anything. Tom scheduled no lectures, and I don't think we talked about craft even once. But by the end of the week I was floored at how much I had learned about pacing, building tension, and moving a character through a scene.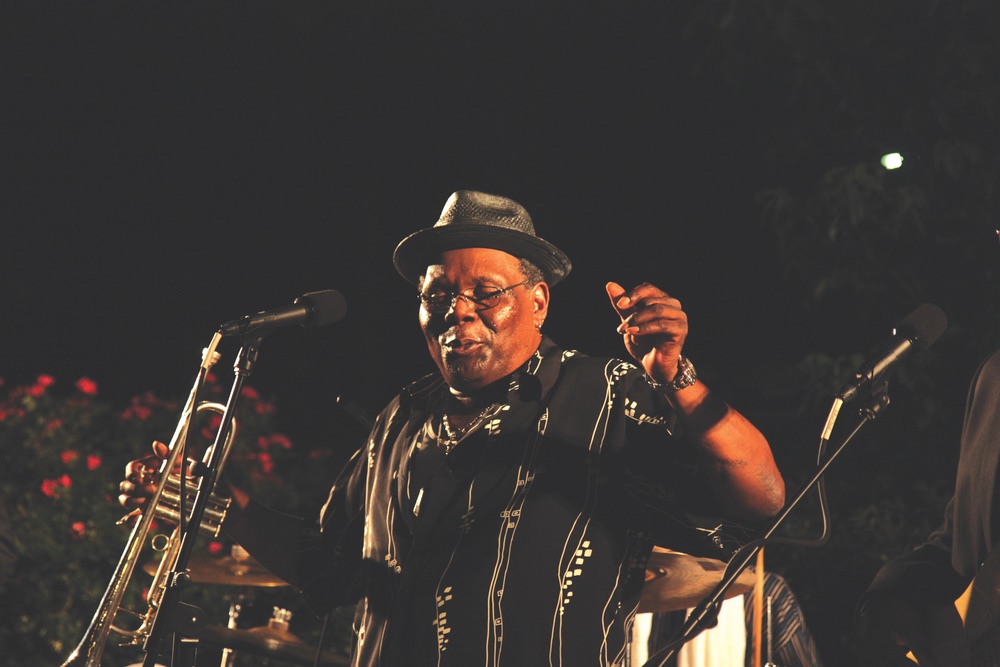 One of the unexpected delights of the Summit was the food. Who goes to a conference expecting good food? Show of hands? Not me. I had warm eggs, dry rotisserie chicken, and wilted salad in mind. Instead, Chef Robert Hall prepared delicious barbecue, slow-roasted pork tenderloin, fried green tomatoes, fresh salads and sandwiches for lunch, and a blackberry cobbler that I missed out on somehow. It seems The Oxford American took a whole approach with the Summit—and used it as an excuse to showcase the finest Southern foods with the finest Southern music and writers. Smirnoff said he'd had moments of "sublime depth" at conferences over the years and wanted to help other writers experience the same.
"Because I'm not so special, I often think that what I like, others will like," the esteemed editor said. "I tend to be critical-minded, but I want to go further in my life and do something with analysis, not just analyze. So here was a good sample case: what to do with all this analysis of literary conferences? Try one of our own! Take our ideas of what constitutes a great and memorable experience, and what doesn't, and help them to come alive!"
And they didn't disappoint on any level. The bands Don't Stop Please, Dog of the South Radio Players, Tyrannosaurus Chicken, and True Soul Revue had even the most awkward scribes on their feet.
And did I mention the softball, the daily guided hikes, the archeology excursions, and the morning PiYo sessions? This wasn't a conference. This was summer camp for writers.
In the Interviews on the Mountain series, Whitworth, Iyer, and Remnick were each riveting in their own ways. These were free and open to the public, and it was nice to see many locals attend the event. I had no idea there was such a thriving literary scene in the hills of Arkansas.
William Whitworth came across as a tad shy but incredibly knowledgeable during his interview with Smirnoff. He shared a marked-up copy of a story that eventually made it into The Atlantic Monthly. It was great to watch the looks of surprise and relief on people's faces as the story wound its way around the room. Turns out even the finest writers need a great editor.
Travel writer Pico Iyer was an absolute delight. The man radiated energy. A prolific writer, he said each year he goes into a sort of news exclusion for about three months, I believe. No e-mail, no news, no television. When he reenters the world of business, he said, usually not that much has happened. I thought about how much time I waste watching the news or reading news stories or posting on Facebook and then eyed his stack of books. He has written nine books (seven nonfiction and two fiction), and Video Night in Kathmandu is a must read.
The conference culminated with an interview with Pulitzer Prize winner David Remnick. Turns out he is self-deprecating and hilarious. He also does a mean Bill Clinton impression. His insight on editing and the craziness of the publishing world was great. I left the room, inspired, with a signed copy of The Bridge in hand. I think, more than all of the speakers that week, he demystified the process for me the most. I edit for a living. The "magic" of getting something to publication is not something that I'm overly interested in. What fascinates me are the people. These talented folk who run a weekly publication and have a family and who manage to fly out to a conference for a day and just nail it. Remnick had the entire room laughing and nodding and scribbling notes. I think the secret to that success is his absolute passion for the stories. That was what I garnered from Whitworth, Iyer, and Remnick. In their own ways, they are all incredibly dedicated to what they do. These are people who live their passion. That's an easy sentence to type, but not an easy lesson to follow. Living your passion. Think about that.
The last day of the conference was also when my story was up for critique. I had, unlike everyone else in my class, submitted the beginning of my book (a sweet little story about what happens when local lore, an ancient evil, and a serial killer eventually meet up in the woods). I didn't know that it was more appropriate to submit a short story—but my classmates handled it wonderfully and we ended up workshopping my concept and characters for two hours, which was better than the best cake in the world. The feedback I got was great and I even creeped out a few people, which is a good thing. It was the validation to continue that I so desperately needed.
I returned to my room and wrote furiously—killing off a character in the process. We toasted her demise that night over a special dinner prepared by Chef Lee Richardson, chef of Little Rock's Capital Hotel. As I stuffed myself with Arkansas rice grits (who knew?) and brown sugar pie ... Oh, the brown sugar pie ... Good Lord, was that not ridiculously delicious? I looked around the room and smiled. Some of the brightest literary stars—Kevin Brockmeier, Cristina Henriquez, Scott Huler, Jay Jennings, Heidi Julavits, Wells Tower, and Tom Franklin—and a room full of ambitious writers were stuffing their faces with me. And we were all bound by this dedication to the story and the love of the craft.
As we bid farewell the next morning, we exchanged cards, friended each other on Facebook with smart phones, and hugged as though we'd known each other for years. Real friendships were made that week and stories were given breath.
Thank you, Marc Smirnoff, Oxford American staff, and übertalented faculty who made yourselves so available to everyone that week. It was an experience that changed me for the better.
And as I reflect on that time, the words of Smirnoff stick with me. Smirnoff said his ideal attendee to the Summit is a writer who "begins the game with an iota of natural talent (may you be so blessed) and is also an attentive and creative listener who is keen on improving one's approach to writing. Be self-aware of both what you do well and poorly. Didn't somebody say the truth shall set you free?"
Indeed. Somebody did.
— V — 
ARTICLE CATEGORIES