South Walton Fashion Week 2014
By Sannam Warrender | 
Photography by Sheila Goode
When I first visited the Florida Panhandle approximately eight years ago, I was stunned by the beauty of the beaches, the charm of the local communities, and the friendliness of the people. I have since bought, enjoyed, and sold my first house in the area, and I am currently in the process of building a new home in Rosemary Beach. I have been amazed by the changes that have occurred over this short period of time, as well as the number of new activities that have developed along Scenic Highway 30-A.
The volume of cultural events, in particular, is truly astounding for such a small area. South Walton Fashion Week (SWFW) is a prime example; its seamless union of art, fashion, music, and theatre provides a unique experience. I thoroughly enjoyed the first SWFW in 2013, but overwhelming interest in the community transformed the scale of the 2014 event to include a longer runway, larger tents, VIP seating, the Style Salon, and the red carpet. The energy and buzz around SWFW 2014 was fantastic, and the runway shows provided a great "girls' night out" opportunity to take in the latest fashion trends in a serene beach setting—the Grand Boulevard Town Center in the community of Sandestin.
Celebrity guests at SWFW 2014 included runway host and model competition judge Yoanna House, who won cycle two of America's Next Top Model; SWFW 2013 featured designer Mychael Knight, who served as a judge for the emerging designer competition; designer competition judge Jin Seo of 51INC; and America's Next Top Model cycle nineteen winner, Laura James, who served as a model coach and competition judge. VIE publisher Lisa Burwell joined the panel of emerging designer competition judges while art director Tracey Thomas also served as a model competition judge.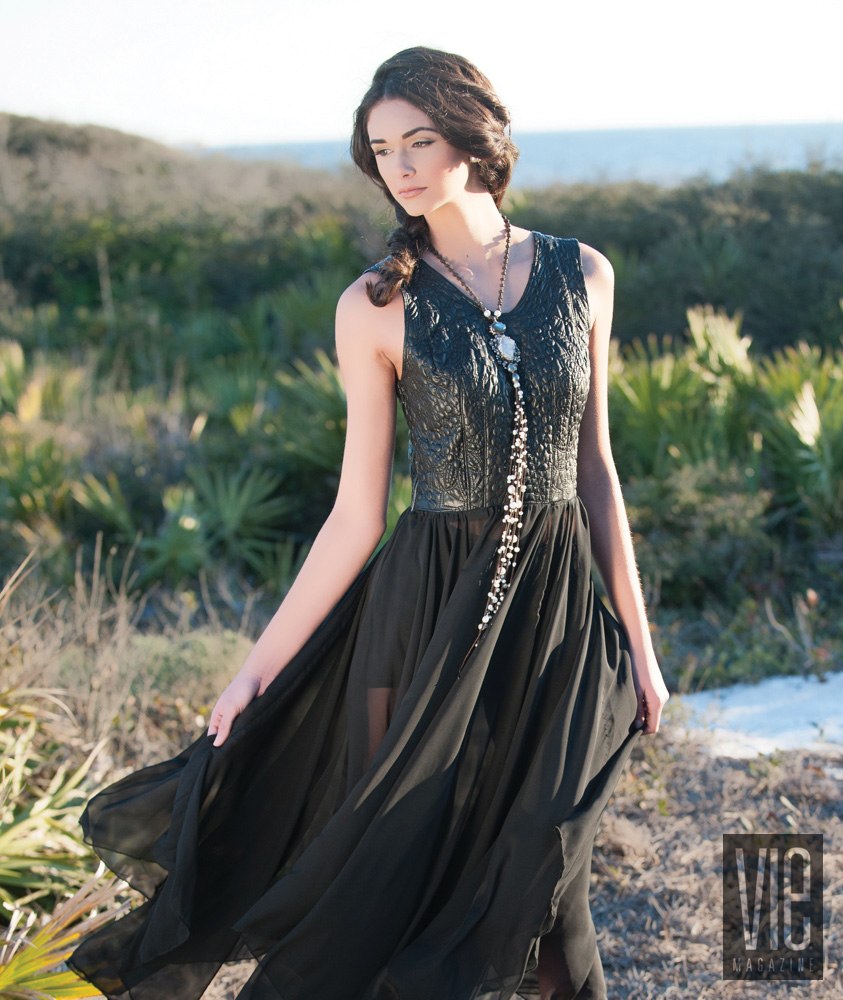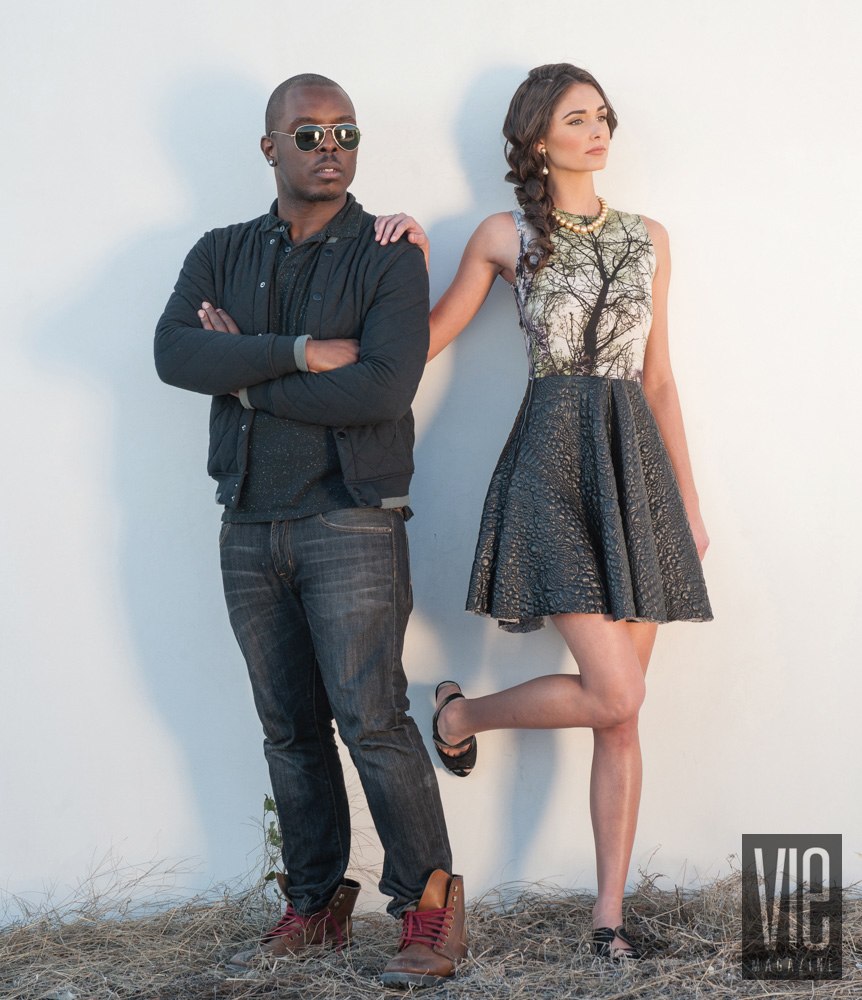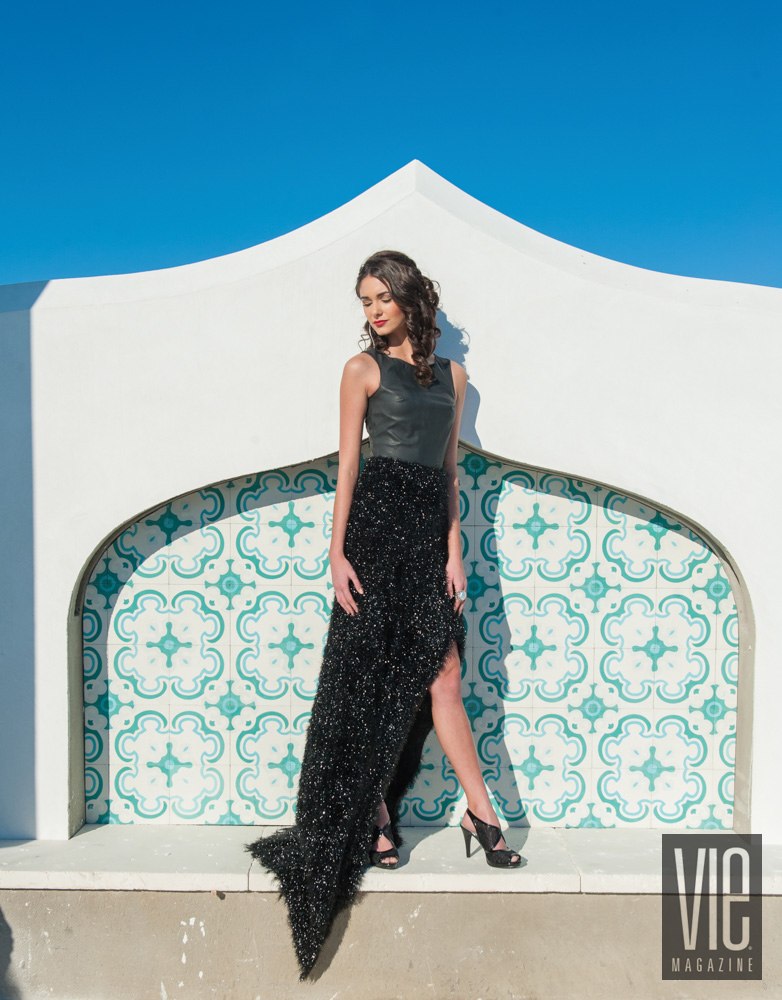 Over the past twenty years, the Cultural Arts Alliance (CAA) of Walton County has produced many small fashion events in the area, but nothing as ambitious as SWFW, which truly showcases the creative art forms of fashion and design. Speaking of the vision behind the event, Rebecca Sullivan Balkom, marketing and development director for the CAA, is understandably proud. "We can produce an event that excites the community and stimulates the local economy while supporting young designers, establishing the careers of up-and-coming models, and ultimately solidifying South Walton as a destination for cultural excellence," she says. The primary vision of the CAA is to make Walton County a creative place for people to live, work, and visit. In teaming with Hillary Fosdyck and Briane O'Dell of Monark Events and engaging the support of local partners and the community, the CAA has fulfilled that vision in unique and very exciting ways. "In year two, South Walton Fashion Week had close to forty runway shows and almost a hundred models," says Briane. "Models and designers traveled from Boston, New York, Atlanta, Birmingham, Denver, New Orleans, and Nashville to compete. We also had double the attendance of 2013 and added a third night of runway shows. There is huge potential for the event and we hope it continues to draw national attention in the fashion scene."
South Walton Fashion Week photographer, judge for the model competition, and seventeen-year community resident Sheila Goode explained that the SWFW committee set to work almost immediately following the conclusion of the 2013 shows to expand the event significantly and accommodate the interest that was generated in the community. As a longtime resident, she takes particular pride in the fact that the CAA has helped make South Walton a cultural epicenter on the Gulf Coast. "The event is a great opportunity for local designers and models to showcase their talents close to home, and it is a wonderful opportunity for merchandisers to present new fashion trends, many of which can also be found in local shops," Goode says. "It provides exposure to local culture for residents and visitors alike without having to leave the community, which is rare for a region of this size."
Yvette Nation—who is a MAC Cosmetics makeup artist, a model competition judge, and a director on the board of the CAA—has been involved with SWFW for the last two years. She sums up the vision for the event very succinctly: "The event is foremost about enriching lives through cultural activities in South Walton."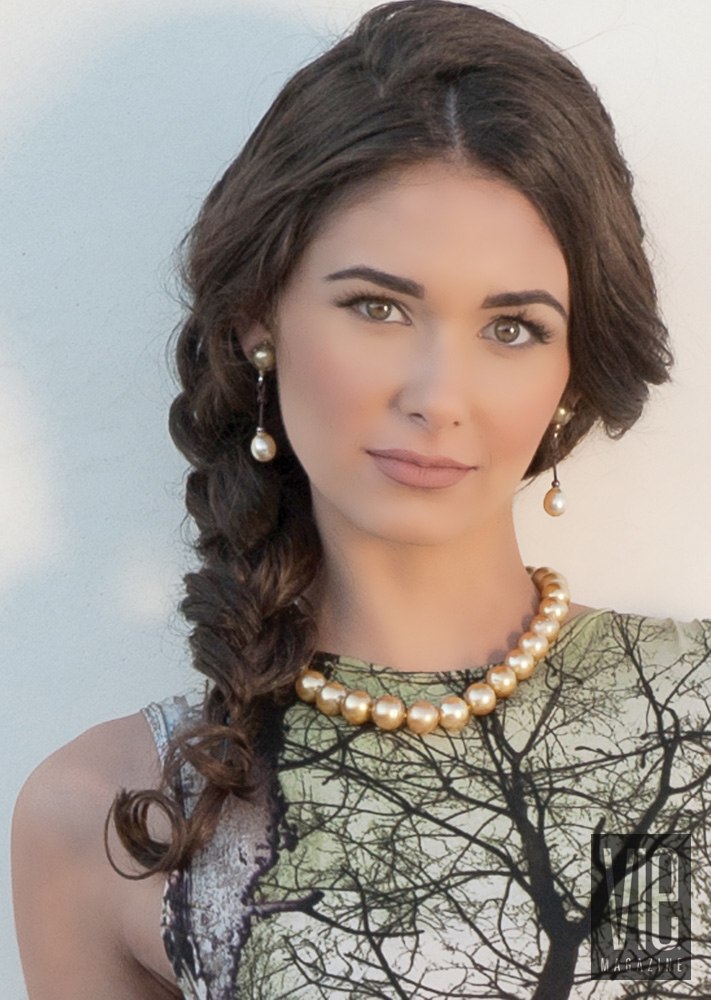 The winning designer and model for SWFW 2014 were Romey Roe and Maleena Pruitt, respectively. Romey's love of fashion started at an early age, he says, and came about "almost as if it was passed down to me through the generations, beginning with my grandmother making clothes for my mother, and then my mother working in a clothing factory for over seven years." Speaking with him, it is immediately obvious that his genesis as a designer has much to do with the people who are closest to him, and that love comes across in his passion for fashion and design. "Design is something I found that I was good at, and it gave me a true purpose and strength that I found empowering." Romey believes that fashion can provide that same experience to others; he feels that his designs are able to inspire confidence in a woman who, in turn, can inspire those around her.
Romey, who is represented by Kennedy Management in New Orleans, has been designing for two years, and last October was his first time at SWFW. "It was the best experience I have had at any event," he says. "From the moment that I entered, I was welcomed with such open arms, it was all quite amazing." On winning the SWFW Emerging Designer Competition, Romey remarks, "Knowing my vision was understood was truly the highest I've ever been since I started this journey. I definitely want the event to grow and flourish so that other young designers can be given an amazing platform on which to be seen."
Since I had Romey's full attention, I took the opportunity to seek out some fashion advice and perspective—such as, what are the three articles of attire that a woman can't live without? He responded without hesitation, "For a woman, a fabulous cocktail dress, a ball gown, of course, and a great blouse to dress up or down are key pieces. For my own wardrobe, foremost is a blazer. It is the single most important piece of clothing in my closet. You can dress it up or down; it is always the perfect accessory." And when I asked what he thinks the future holds for fashion trends: "I personally think the future holds a lot more day-to-night wear—working women's clothing that can easily transform to an evening out." He ended with, "But there's only so much talking one can do; I myself am not a very good talker. You just have to put it all on the runway and let the clothes speak for themselves." After such eloquent responses to my questions, I hardly believe his statement, but it is true that his designs speak volumes, and we are all now watching closely to see what the future will bring from Romey Roe.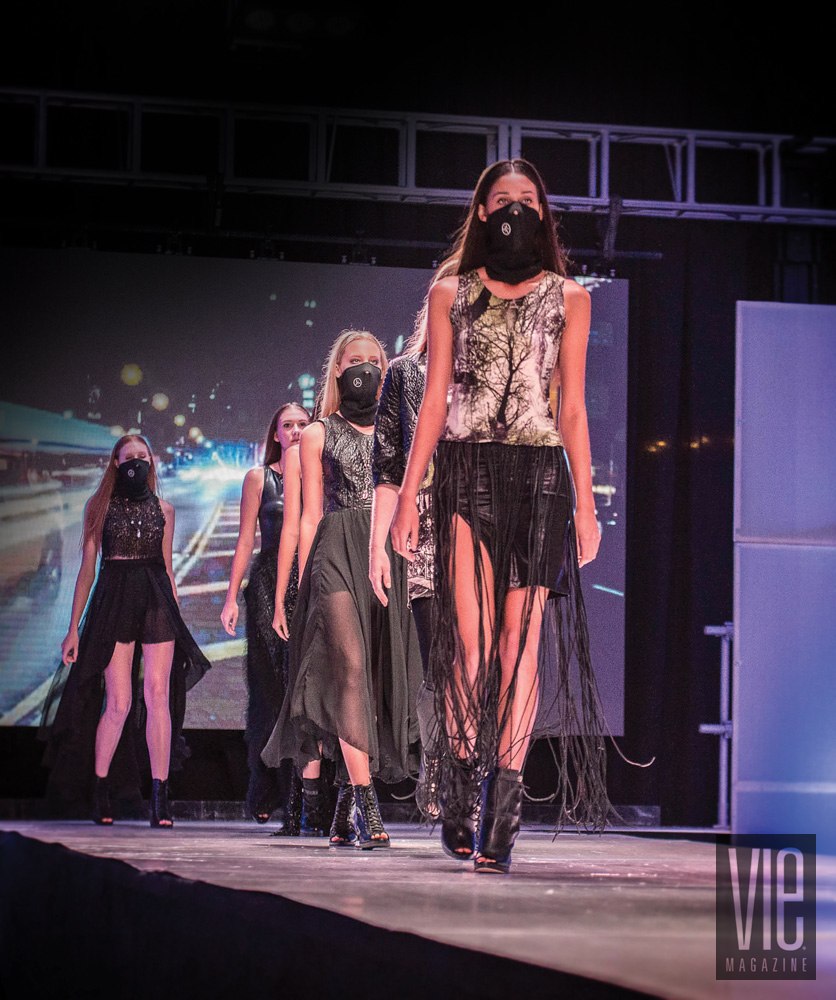 Not surprisingly, SWFW was also a great event for the model competition winner, Maleena Pruitt. Maleena had modeled locally before, and when she heard from Yvette Nation that SWFW was looking for models, she was excited about the opportunity. "I did not really feel very nervous before the show because everyone was so gracious, and I loved the energy both before and after the show," Maleena says.
Yvette was equally complimentary of the statuesque beauty, saying, "Maleena is the whole package; she is wonderful to work with, and I think her beauty and grace will take her very far." Maleena had also modeled in a variety of other fashion shows in cities such as Mobile and Birmingham, Alabama, while she was still in school. SWFW was a great way to participate in fashion modeling while staying local. When asked about her favorite shows, Maleena said, "I enjoyed walking for all of the designers, especially Mychael Knight and Romey Roe, but I was really just happy that I had so much fun with the event." Clearly, as the winning model, she projected that enthusiasm and energy to all in attendance.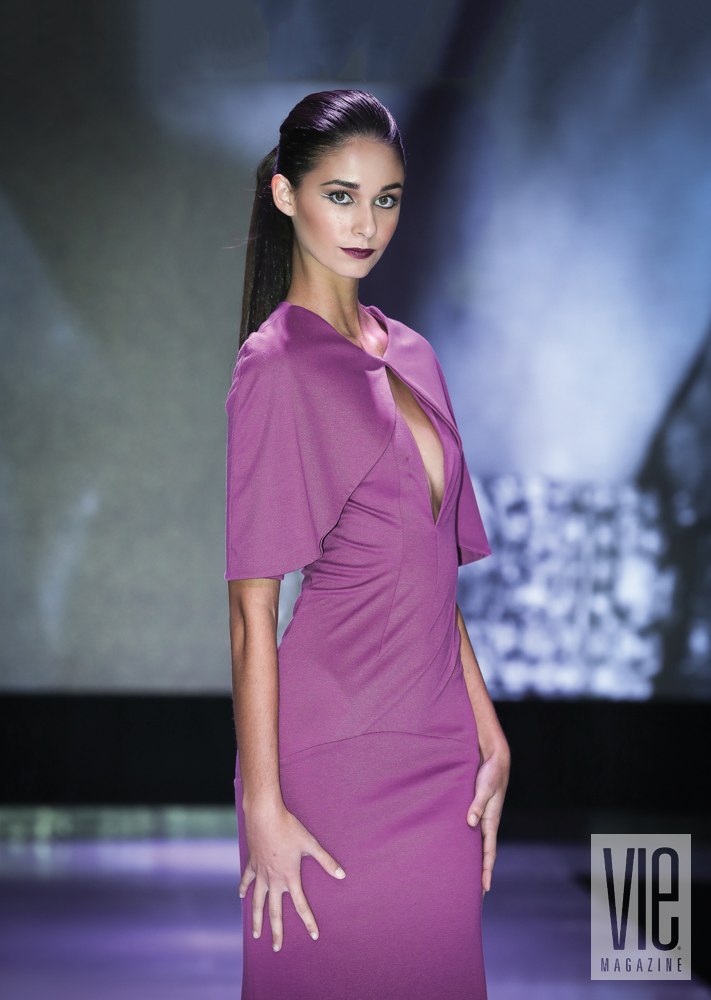 A very successful SWFW finished with Romey Roe and Maleena Pruitt in a recap photo shoot in Alys Beach, Florida, on a sunny January afternoon. The setting could not have been more perfect for showcasing the gorgeous pieces from Romey's line (I am in love with the red gown!), and Maleena provided the ideal complement to Romey's vision, while jewelry by Arriaga's Pearls Gone Wild completed each look. Maleena's hair was done by Heather Martinez and Holly Holland of Vivo Spa Salon in Rosemary Beach, and her makeup was by Yvette Nation and Christina Engman of MAC Cosmetics at Dillard's Pier Park in Panama City Beach. Sheila Goode captured all of it with her expert eye and lens. Special thanks goes out to architect Jeff Dungan of Dungan-Nequette Architects, who designed the beautiful Alys Beach home that served as the backdrop for the shoot.
Work has already begun for SWFW 2015, and its continued success is setting a benchmark for the local fashion scene. I have already booked my flights, and I look forward to seeing what new fashion "gems" are discovered in South Walton!
— V —
---
Visit swfw.org to learn more.
ARTICLE CATEGORIES