By Emme Martin | Photography by Yumi Matsuo, courtesy of

The Select 7
Delicious magic happened when Kristen Tomlan combined her day job of branding and design consulting with her passion for baking. Tomlan is the founder of DŌ, Cookie Dough Confections, the first edible cookie dough confectionery. Since starting the company in 2014, Tomlan and her cookie dough have been unstoppable, securing partnerships with Bloomingdale's, KitchenAid, and Williams Sonoma. The brand's flagship store in New York City's Greenwich Village regularly garners long lines and endorsements from celebrities, including Reese Witherspoon, Kim Kardashian, and Chrissy Teigen. One might wonder how Tomlan could turn this nostalgic culinary trend into something so profitable. The answer is something all too obvious to those who follow her work—an innate flair for all things creative.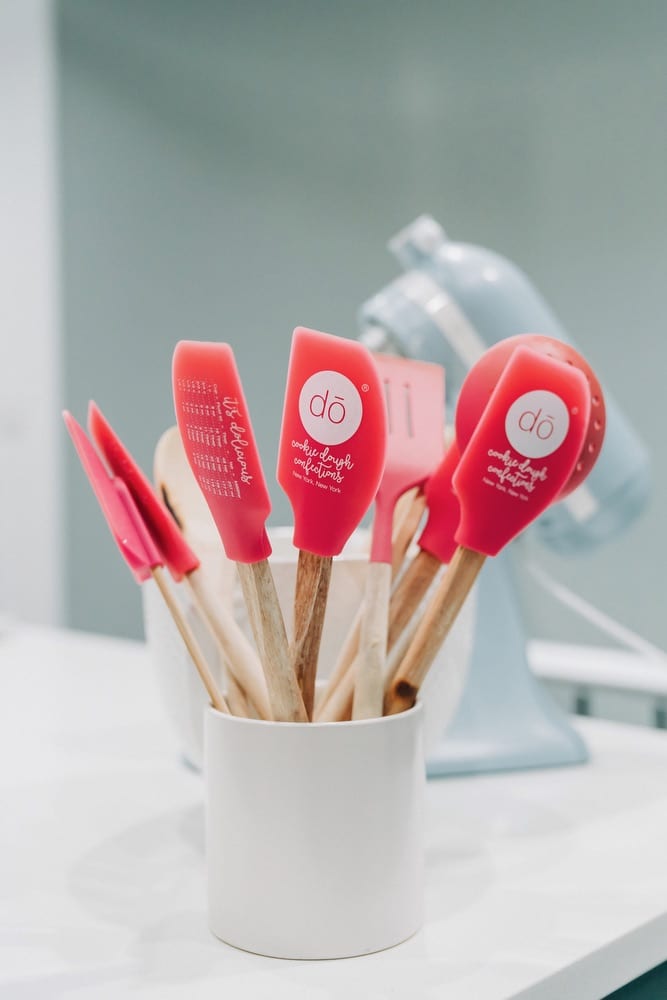 Tomlan studied interior design at the University of Cincinnati, which was surprisingly valuable for her business thanks to her experience with design and branding. An aesthetically and emotionally appealing brand image is vital for success—DŌ certainly possesses both. After Tomlan graduated and secured a job with a brand consulting agency in New York City, baking became her way of decompressing from the craziness of her career and city life. Tomlan's passion for baking ignited when she was a little girl, helping her mom, a cooking school instructor, in the kitchen. "Anytime I would bake, I would sneak cookie dough straight from the mixing bowl; it was my absolute favorite part of the baking process," Tomlan admits. Life has a funny way of preparing us for the future even when we don't realize it. Tomlan's education and branding background allowed her to design everything from the logo and visuals to the store design when she decided to start DŌ. "I bootstrapped the business and learned as I went," she says. Tomlan also says having a do-it-yourself attitude came in quite handy when starting a company and being low on funds, and it certainly paid off sweetly.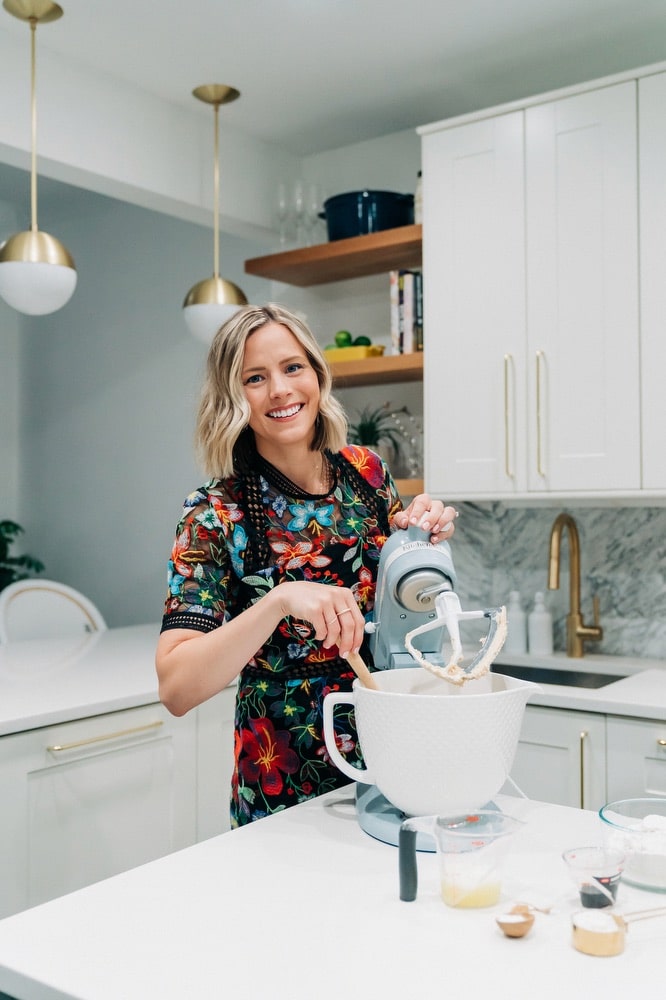 The culinary pro's design acumen came out to play once again in her new Brooklyn apartment, which she purchased with her husband, Chris, in 2019. The building is an 1890s brownstone, and the apartment needed a complete gutting and redesign at the time of purchase. Thankfully, they completed most of the major construction pre-pandemic lockdown.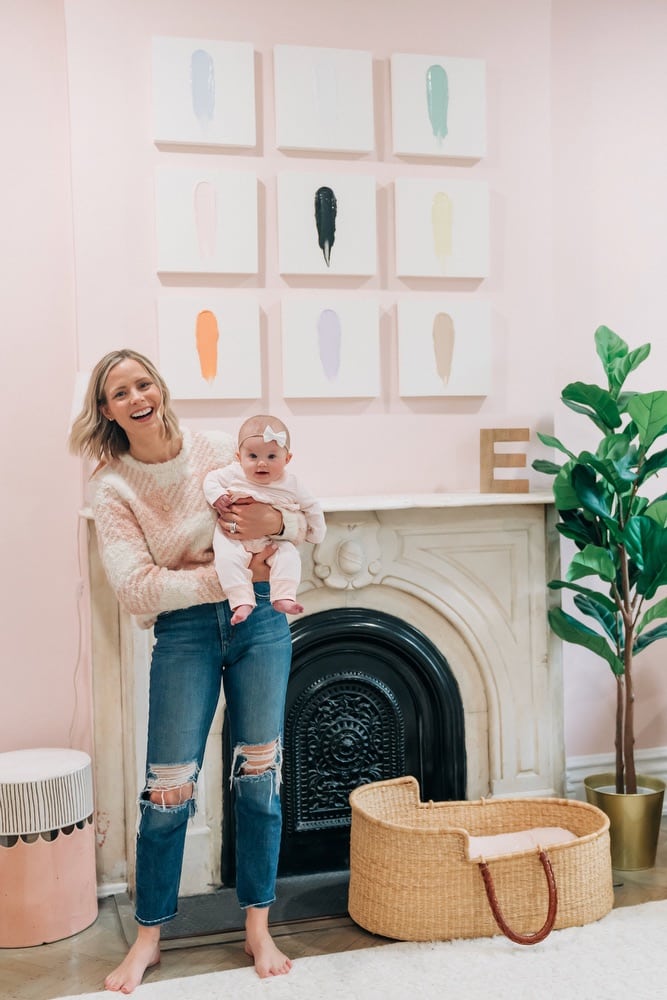 The significant projects included knocking out several walls to open up space so the kitchen could be the home's focal point. Coming from a 450-square-foot Manhattan apartment, Tomlan felt lucky to have the extra space and knew she wanted to make the most of it. "I knew that I wanted to create a very open kitchen and living area because I spend so much time in the kitchen and love to entertain," she explains.
When Tomlan and her husband moved in February 2020 with a baby on the way, they certainly had difficulty getting contractors to the house to finish the work. Despite the challenges of being seven months pregnant and renovating a home during a pandemic, Tomlan feels fortunate she has a handy husband. Chris was able to complete many of the finishes, and the couple used the extra time during lockdown to complete other projects around the house.
When asked about her favorite part of the design process, Tomlan says, "My favorite part is seeing it all come together.
Sometimes you don't know how it's all going to mesh until you see it in the space with the lighting and context to other things. I love when I have a vision and it actually works!"
Tomlan's vision certainly paid off. We love her use of classic style, clean lines, and simple, versatile pieces. Her self-described design style of "fresh, happy, and timeless" is evident in the gorgeous space. "I like a lot of bright whites, neutrals, wood tones, clean lines, and fresh greenery," she says. The plants give the area a nice pop of color, despite Tomlan's claim she can't keep them alive. To the baker and CEO, it is not about being perfect; she wants to feel relaxed and at ease at home. "I like things to be clean and put away, but all the things in my home are just things. It's the memories we make in our home that are most important to me." With a growing baby, Edie, and a crazy dog, Nelly, things are always getting dirty and destroyed, and Tomlan says that's perfectly OK.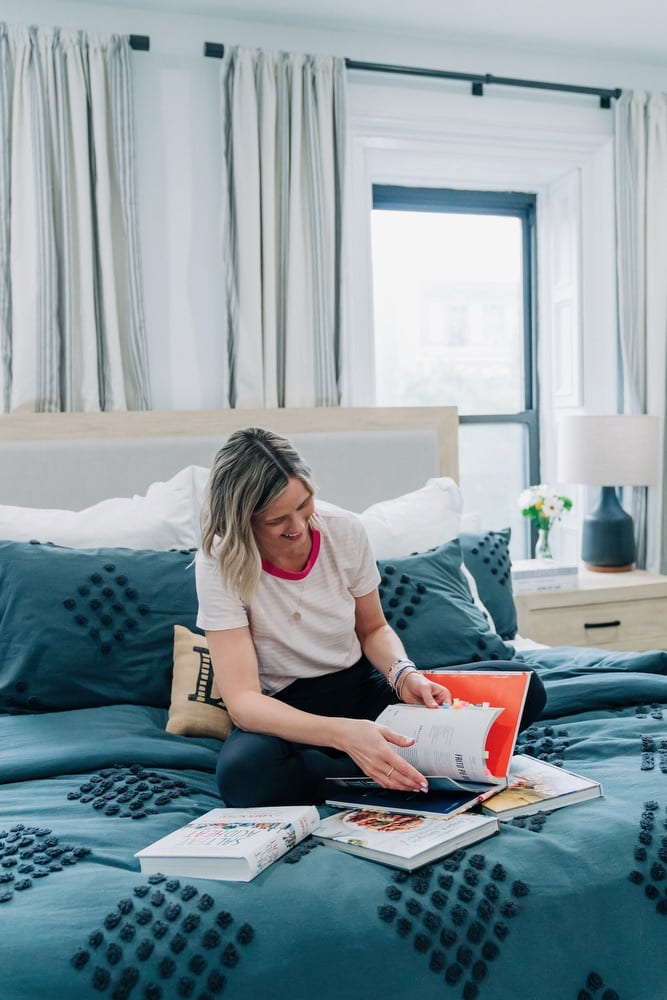 As for advice for new homeowners looking to decorate on their own, she says, "Start by adding some minor details such as family photos, meaningful decorations, fun art, fresh flowers, and your favorite books—these will go a long way." She also suggests playing with height and a variety of things that coordinate but aren't too "matchy-matchy." Her favorite furniture brands include West Elm, Article, Anthropologie, CB2, and Serena & Lily.
Tomlan's zest for design earned her a spot as a guest of The Select 7, an online lifestyle publication highlighting some of the world's top tastemakers sharing their favorite products, brands, and ideas for seven days each. As a dedicated reader of the site's stories, Tomlan was excited for her turn to participate. We loved hearing her story on renovating her home and all the nuances that came along with it.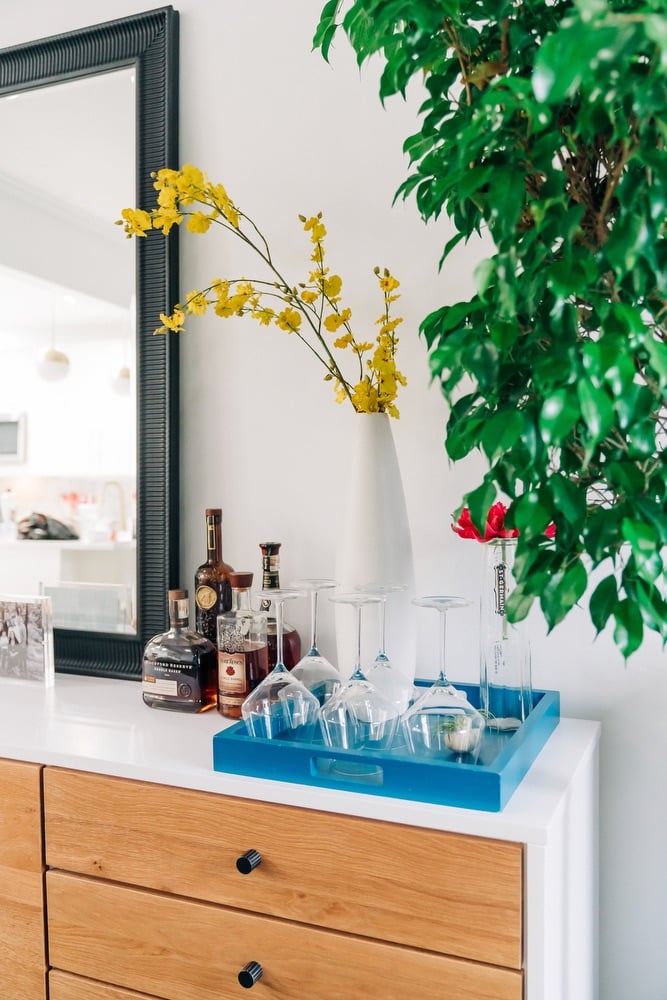 As for DŌ, Tomlan says, "We are launching a lot of new fun products this year, which I am very excited about. I can't give away all the details, but it's something you will want to check out." We can't wait to see what she whips up next!
— V —
---
See more of Kristen Tomlan's sweet life on Instagram @kristentomlan and at KristenTomlan.com. To learn more about DŌ, Cookie Dough Confections, or to order your batch today, visit CookieDOnyc.com. For more tastemaker stories by The Select 7, visit TheSelect7.com and @theselect7. You can also see more from photographer Yumi Matsuo on Instagram @yumimatsuostudio.
ARTICLE CATEGORIES