By Ciara Young | Photography courtesy of Killary Adventure Co.
Nestled in the foothills of the Maumturk Mountains and overlooking Killary Fjord sits the family-run Killary Adventure Company. In 2016, it celebrated over thirty-five years of bringing the spirit of adventure to those who cross its threshold.
The company has grown from humble beginnings in a farm shed not ten kilometres from its current location to now offering not only adventure activities for all ages but also organising guided and self-guided walking and cycling tours in the area with its Connemara Adventure Tours, as well as producing adventure events and competitions through its Killary Gaelforce programme, which had a calendar of eleven events in 2016.
Killary Adventure Company was the brainchild of Jamie and Mary Young, who met while working at an outdoor centre in rural Scotland. They travelled extensively before visiting Ireland. Jamie participated in the 1976 single-handed sailing race to America, and then the Youngs spent their honeymoon sailing to America in a twenty-six-foot boat designed for single-handed sailing. In 1979, they once again took to the water, spending a year working on the famous eighty-foot ocean-racing yacht Ondine.
The Youngs made the decision to set up an adventure centre, and in 1979, they also came to Ireland to try and find a location that would suit their needs. They settled for some run-down farm sheds on the banks of Killary Harbour.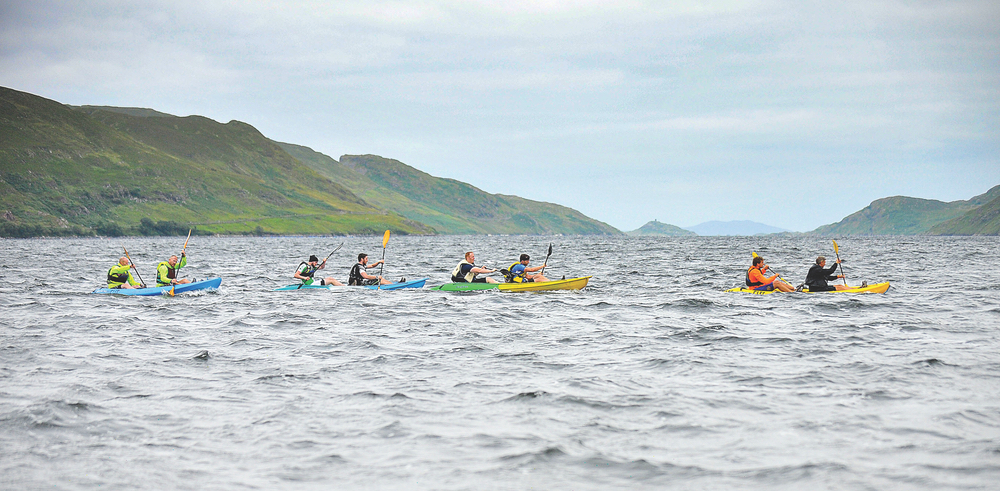 1981–Present
Little Killary Adventure Centre opened its doors in 1981, growing to become a market leader in the field of adventure holidays. The Youngs' children—Ciara, Shane, and Kim—were all born in Killary, and growing up in Connemara was an adventure for them all. Connemara Adventure Tours (then Killary Tours) was also created in the 1980s and filled a need for inbound Irish adventure tours, both for the hardy and the seekers of 'soft' adventure.
The early 1990s saw the completion of extensive renovations at Killary Lodge, a country house that dates back to 1830. Situated on thirty acres of land with two beaches and a pier, Killary Lodge and its services were ideal for guests to relax amid the stunning setting or venture forth on one of the many locally available activities. Killary Lodge operated as a thriving business until 2006, when it was sold to another company. The property now operates as a youth hostel.
Killary Adventure Company's goal is to make outdoor adventure accessible to all and to encourage everyone to push the boundaries of his or her experience in western Ireland.
The new millennium came and with it some dynamic changes, including a sad goodbye to Little Killary Adventure Centre, which had served Connemara well for twenty years, and a big welcome to Killary Adventure Company, which oversees all the adventure businesses. A brand-new budget accommodation centre, renamed Killary Adventure Centre, was also opened for business. Nestled in the hills, with a spectacular view over Killary Harbour and Inishturk Island, it is surrounded by the most remarkable scenery.
In addition to expanding his business, Jamie has found time for other challenges over the years. He led the first Irish Sea Kayak Expedition to circumnavigate Cape Horn in South America in 1989, and he was a team member of the South Aris expedition in 1997, which re-enacted Ernest Shackleton's famous adventure in the Antarctic. In 2003, Jamie and one other attempted to traverse from the South Pole to Patriot Hills by kite buggy, and in 2012, he helped to organise and then participated in the Round Rockall Sailing Race from the Port of Galway to Rockall islet in the North Atlantic and back. He sailed the Killary Flyer single-handedly and did his region proud once more. On 14 June 2013, with a crew of nine others that included his son, Shane, and several kayakers, climbers, and filmmakers, Jamie set off on another highly successful expedition to Greenland for approximately ten weeks.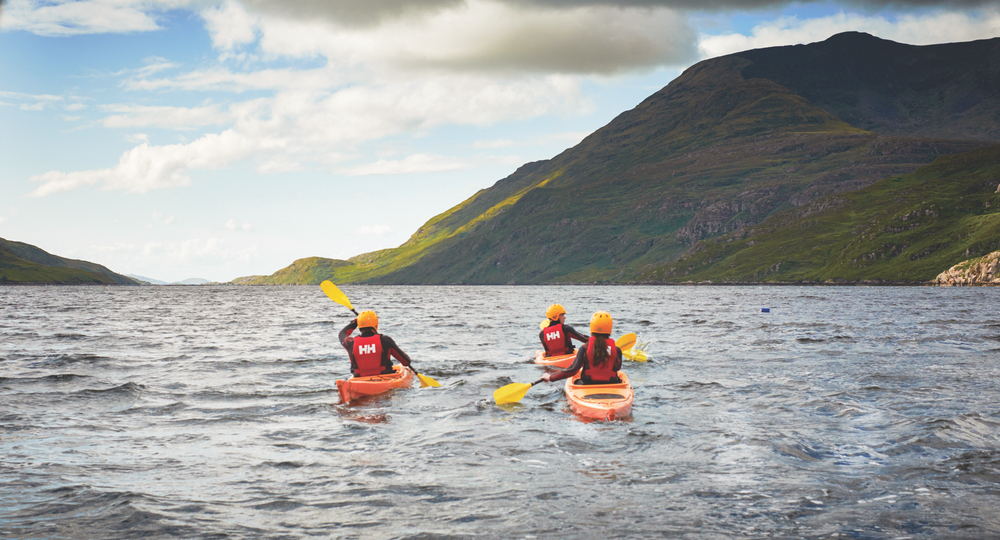 With two of the Youngs' three children now working within Killary Adventure Company, its journey from 1981 to today has been an exciting one. The business has survived three recessions, has innovated and diversified into other sectors of the adventure market, and is leading the charge in Ireland with its strong emphasis on green energy and its impact on the surrounding environment in the rural community. The Young family members not only work in the adventure industry but also live and breathe adventure—it's in their DNA!
Killary Adventure Company
Located in the heart of Connemara, the main base of the adventure company sits overlooking the Killary Fjord, which is one of the Wild Atlantic Way's signature points. Killary Adventure Company's goal is to make outdoor adventure accessible to all and to encourage everyone to push the boundaries of his or her experience in western Ireland. With both day activities and accommodations available, adventurers can come for the morning or stay for the week.
Killary Adventure Company offers a selection of over twenty adventure activities on water and land. Kayak along the shores of the fjord and take in the history of the Great Famine that is visible there. Or take a fjord discovery trip on our seven-and-a-half-metre speedboat and visit the mussel farms that populate the sheltered waters, stopping by a working mussel boat to learn how the mussels are grown—and even pick some for lunch! Then it's on to the Killary sheep farm to meet Tom, who will show visitors how to herd sheep with sheepdogs, cut fresh turf from the land, and maybe even feed a lamb. The trip ends with a steaming pot of Killary mussels at the adventure company's Roof Top Café.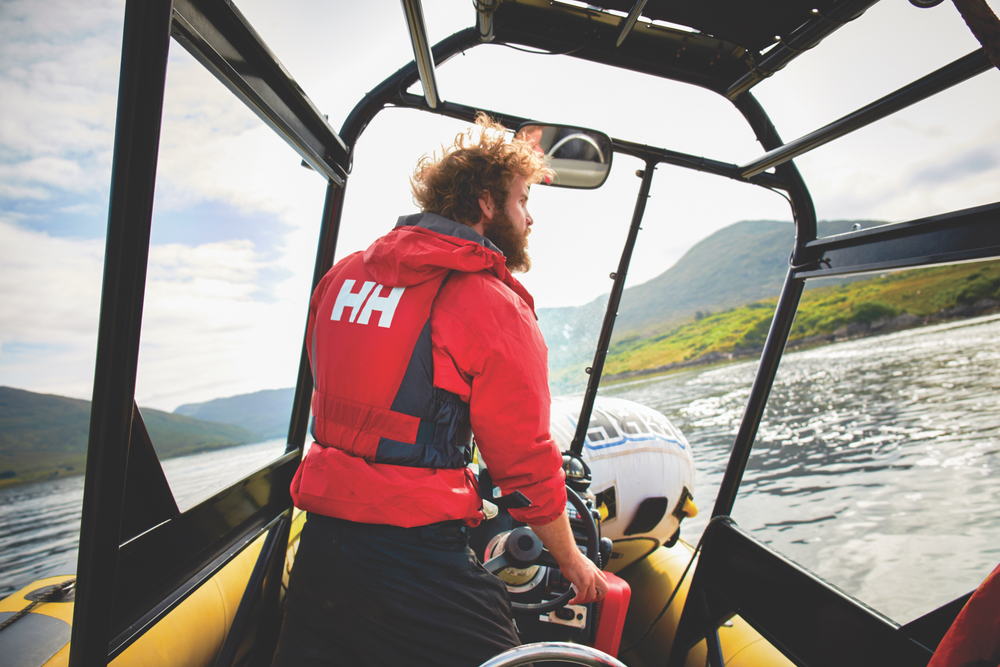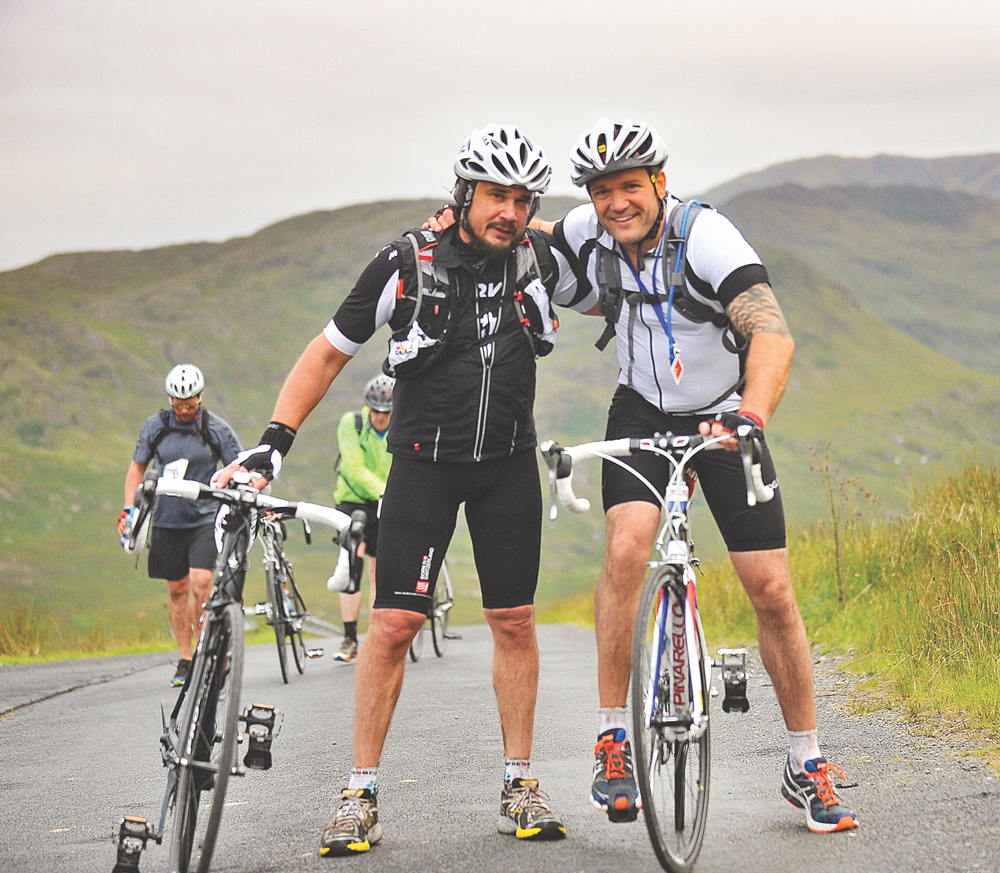 Climbing, abseiling, and the Giant Swing on the purpose-built tower with a new Burma Bridge and SkyFall activity are some of Killary Adventure Company's newest attractions.
Connemara Adventure Tours
Connemara Adventure Tours has been welcoming visitors for over thirty years with great pride and delight. There is no corner of this enchanting part of western Ireland that the tour guides do not know. Activities include guided and self-guided walking and cycling tours of Connemara. Connemara Adventure Tours offers personal service to take care of the details, which provides visitors the freedom to explore and discover.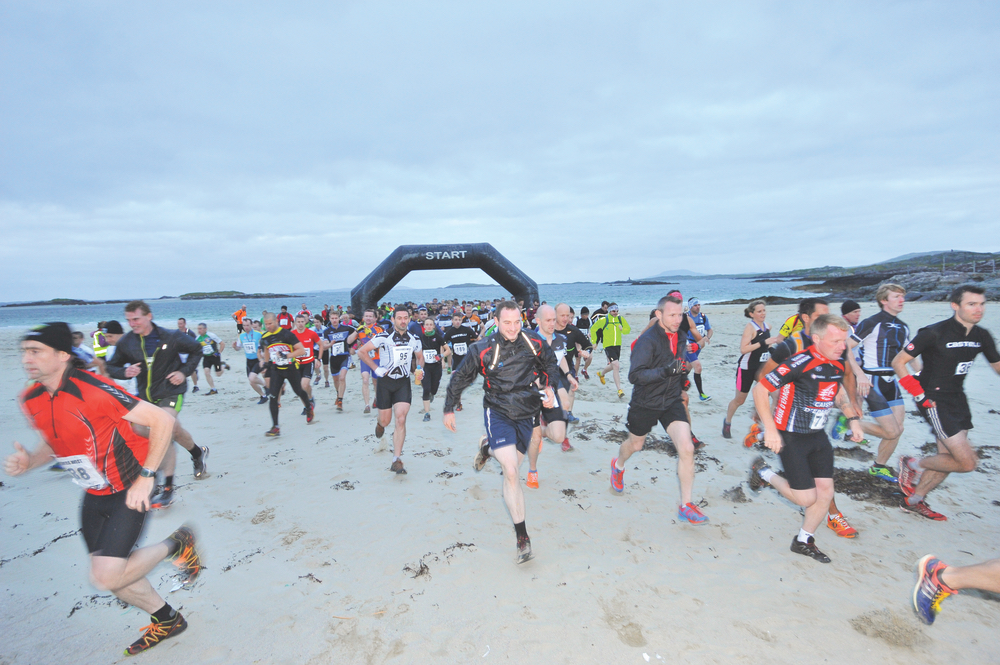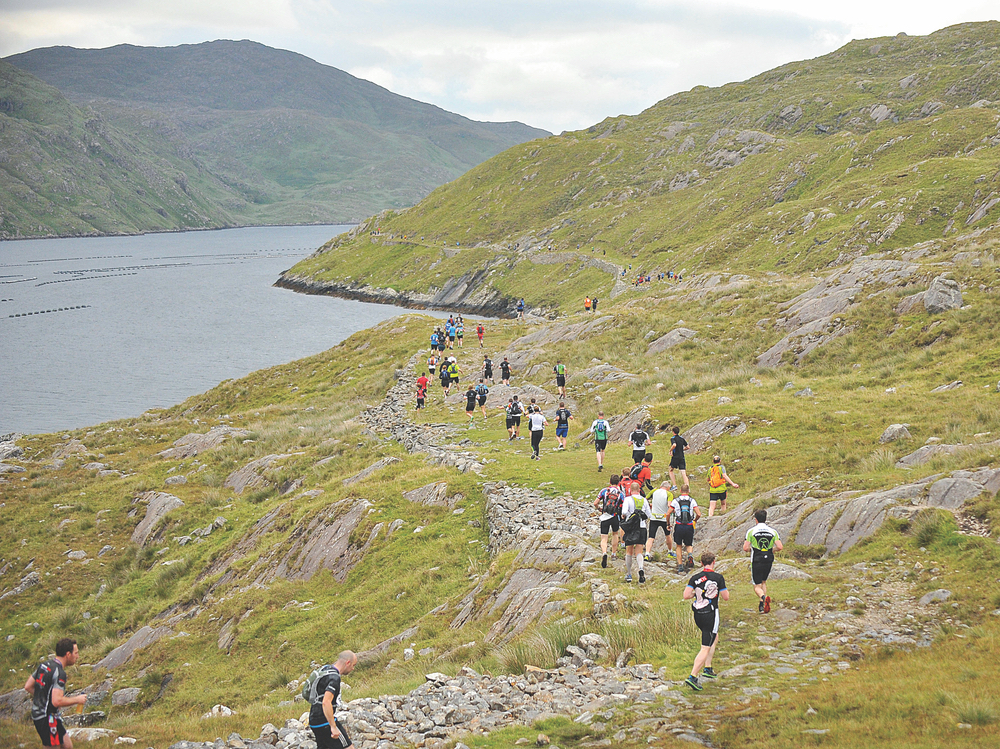 All levels of adventure in Connemara are available, from a gentle meandering cycle through sheltered valleys to a day spent summiting a rugged peak overlooking the Atlantic Ocean. Guests are guaranteed the best of equipment, accommodations, practical support, and local knowledge that will ensure a smooth and hassle-free holiday. Bask in soft rain, green mists, and breathtaking views with friends and family, or enjoy time by yourself as you are immersed in culture, history, and tradition—but most of all, you will be welcomed with warmth and limitless hospitality.
Killary Gaelforce
Never a man to stand still and always with adventure in mind, Jamie developed the concept of the Gaelforce West Adventure Race in 2006. The race ran for the first time in August that year, in association with Fáilte Ireland. Since then, it has seen nearly twenty thousand competitors take to the Galway and Mayo hills to complete the sixty-five-kilometre course.
Killary Gaelforce was established in 2009 and has grown to become the premier organiser of unsupported adventure challenges in Ireland. It offers iconic events, breathtaking scenery, and incredible personal journeys. The 2017 calendar includes plans afoot for several exciting events! Killary Gaelforce offers everything from a ten-kilometre trail run to a sixty-five-kilometre adventure race, an open-water swim, obstacle races, and even a cyclosportive and triathlon.
— V —
---
www.ConnemaraAdventureTours.com
Environmental Impact
Killary Adventure Company was founded with strong environmental desires and goals. This green policy has been running through the business since its inception, although it has increased over recent years as time and technology have allowed the business to move it forward.
The company installed a biomass burner to heat the Killary Adventure Centre with wood rather than gas or oil. This wood is sourced from a local forest less than five kilometres away. The centre also uses a drying room (for wet clothes, shoes, et cetera) to run off excess heat from the biomass boiler. There is a wind turbine on-site, which produces some of the electricity used within the centre. The company is currently seeking planning permission for a second one.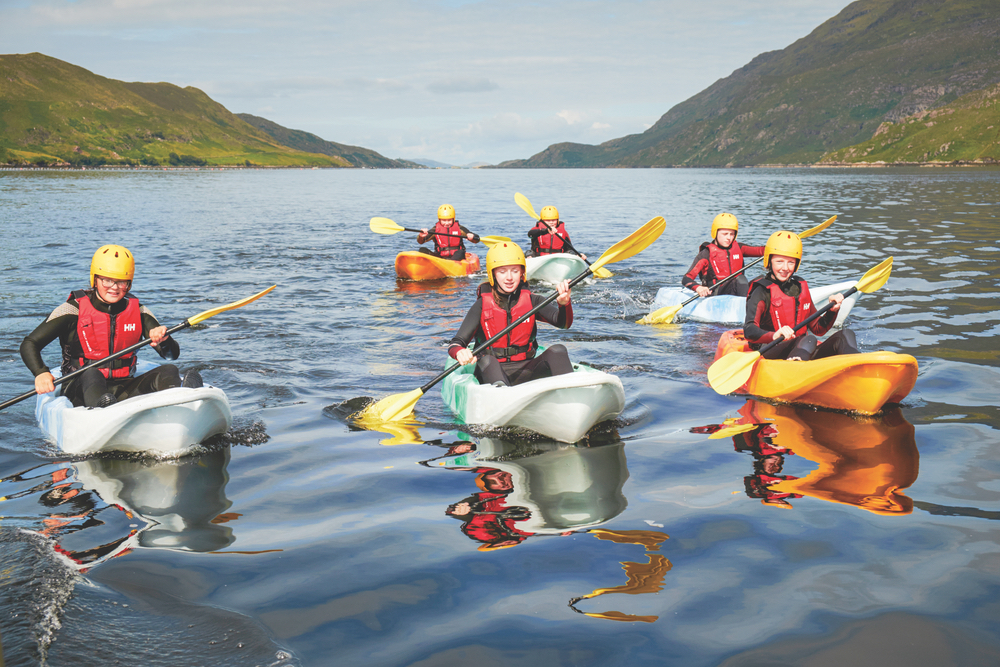 In 2000, Killary installed a reed bed for the outflow from the sewage system in order to deal with the waste from its ecologically aware building; the reed bed uses natural stone faces and grass roofing to help it disappear into the landscape. A large effort has been made to separate recycling waste from general waste, resulting in a three-to-one ratio of recycling to general waste. A county council recycling centre is also located on the Killary Adventure Company premises.
Plans to reduce energy usage across the company's buildings are under way, including a recent installation of passive infrared (PIR) sensors to reduce electricity consumption; a reduction in energy usage by 40 per cent has been seen since installing the sensors. The company is in the process of replacing all bulbs and light fittings in the centre with more energy efficient LEDs.
In 2015, Killary Adventure Company purchased an electric buggy (fondly known as the Postman Pat van) for moving between the property's accommodations and activity sites.
The company remains proud to serve Connemara visitors and locals while keeping the region's natural beauty and environment intact.
ARTICLE CATEGORIES