Josephine Baker's Legacy Lives On
By Anthea Gerrie | Photography courtesy of Riad Star
Even in the middle of wartime, dancers dazzled. No star shined brighter in occupied France than St. Louis-born jazz performer-turned-spy Josephine Baker. She so entranced the pasha of Morocco he invited her to take refuge from the bombs of France at his palace guest house in Marrakesh.
Thus Riad Star earned its name even before it entered its current incarnation as a hotel that attracts all who feel a connection to one of America's most legendary performers.
"As a professionally trained ballet dancer, I was eagerly anticipating my stay in the house where Josephine lived," says Jacqueline Gilbertson, a former Max Factor marketing director, now studying flamenco in Portugal.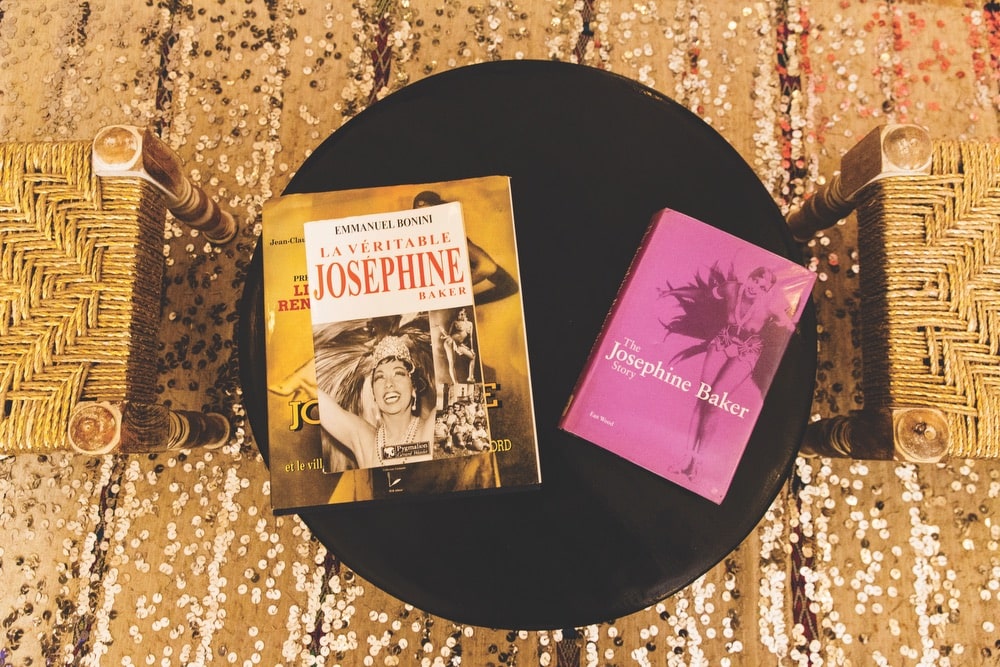 She recalls the magic of visiting the dress-up room Mike and Lucie Wood have installed at the riad in tribute to its famous former resident. "After welcoming me with mint tea, Ali, the house manager, took me to the costume room, where 1920s flapper dresses hung side by side with traditional Moroccan garments.
No star shined brighter in occupied France than St. Louis-born jazz performer-turned-spy Josephine Baker.
"Dresser drawers were filled to the brim with fashion accessories from jewelry to hair ornaments, and there were lots of sparkly shoes." Gilbertson may have just arrived off the plane from Lisbon, but she dived in, enchanted. "Ali patiently waited as I made my choices and took photos as I posed. It was such fun to dress up; I had an urge to dance the Charleston!"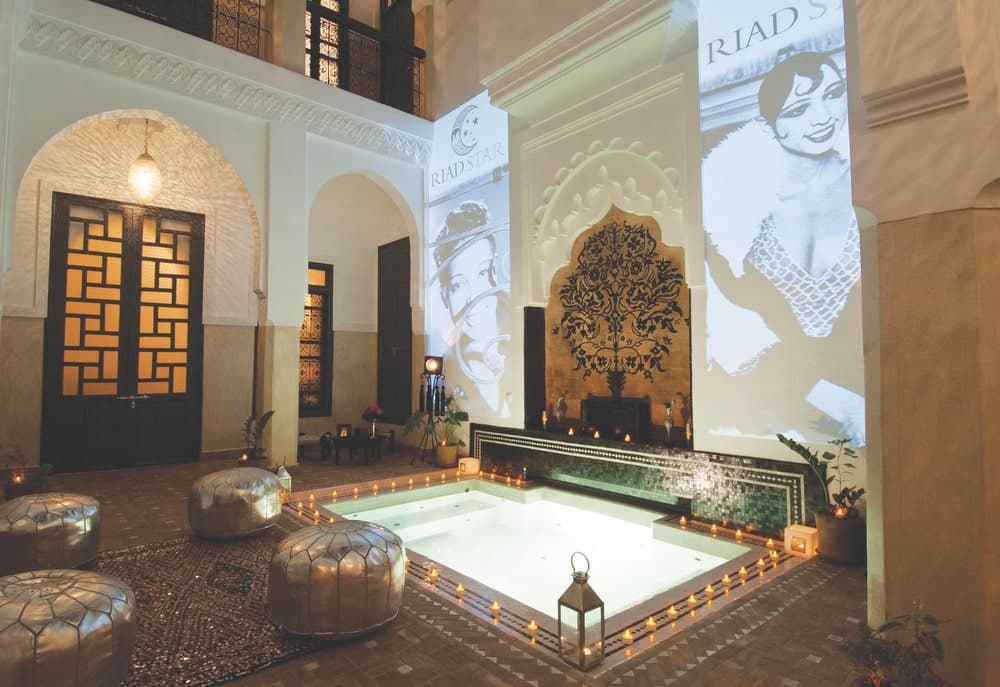 Considering Baker's fame with French audiences, Americans who identified with her politics, and tourists from all over the world old enough to have seen her perform (I was lucky enough as a child to see her at a casino on the Côte d'Azur), it seems astonishing that Mike and Lucie Wood, who bought Riad Star fifteen years ago, had never heard of her. "We had no idea who Josephine Baker was until we learned about her from an elderly neighbor in Marrakesh," confesses Lucie.
She says that changed once they had Googled the American jazz dancer. "Mike and I became obsessed with her, although we named the house Riad Star because we saw so many stars every night looking up from the courtyard.
"But once we learned what she represented—a James Bond character as well as a performer—we fell in love with her and decided we had to bring a little piece of her back to the house to light it up with her sassiness and love of life." Thus the dress-up room was born in 2013 after Mike and Lucie traveled to Paris for an auction of the last dress Baker wore for a performance.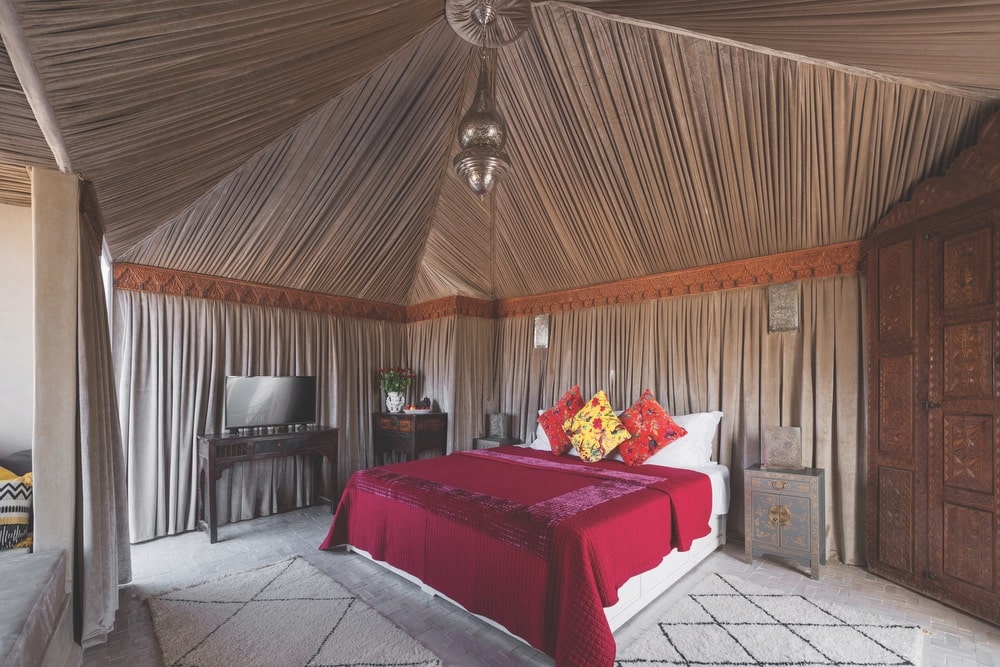 "This fabulous bright-red number, heavy with sequins, was authenticated by the Casino de Paris, where she danced," says Lucie. "I kept bidding as other showgirls' dresses worn in the chorus line at the Casino came up for sale. We needed two vans to get them all back.
"We dry-cleaned them, sewed up those that needed it, and decided to make all but the most precious garments available to guests." Many jump at the chance to don another persona as they pick a frock, pair it with a feather boa or bandanna, and wear it to dinner on the rooftop or around the pool. "On either side of the pool, there is a plain white wall where, at nighttime, we turn on projectors and bring Josephine to life with words, photos, and moving images," says Lucie, whose work as a psychotherapist is heavily influenced by the power of storytelling. "We have dresses in every size from 8 to 22, and men's evening clothes as well. I love how playful guests become when they dress up."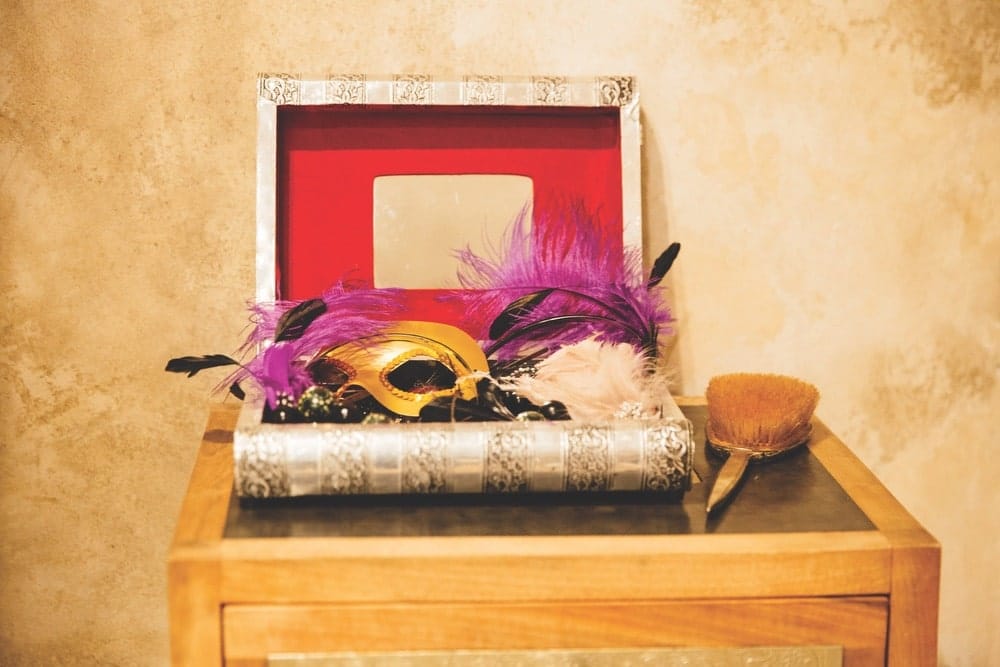 At Riad Star, the legend lives on in guest-room names like Charleston (the flapper dance she is credited with having revived interest in) and Jazz (decorated in sumptuous red, gold, and black velvets, complete with a purple saxophone that guests are invited to play at soirees). But only the vivid-hued Rainbow Room really reflects Baker's love of bright color. "I am much more into creating the calm, peaceful spaces Josephine favored too," Lucie reveals. "And even though I love the intricacy of the plasterwork here in Morocco and the atmospheric shadows it throws, the fact it's white means it can be pretty peaceful as well." Riad Star is awash in this white plasterwork, which adorns a complete wall, creating geometric star shadows.
Having acquired a collection of riads in Marrakesh over the past fifteen years, Mike and Lucie moved up to a new level of luxury with Riad Spice. There they have created a unique tented room on the roof with yard upon yard of silky pleated fabric Lucie likens to a jewelry box enveloping the sleepers.
Although she has been heavily influenced by the American designer Bill Willis, who is famous for his take on North African interiors—"I was lucky enough to meet him in Marrakesh before he died"—Lucie took English four-poster beds as her inspiration for this room. She enjoys "the luxurious effect of gathering yards of fabric into a central rose. Like Willis, I enjoy interiors that are very intricate, almost over the top, and although he didn't do a tented room I know of, I've absorbed his style."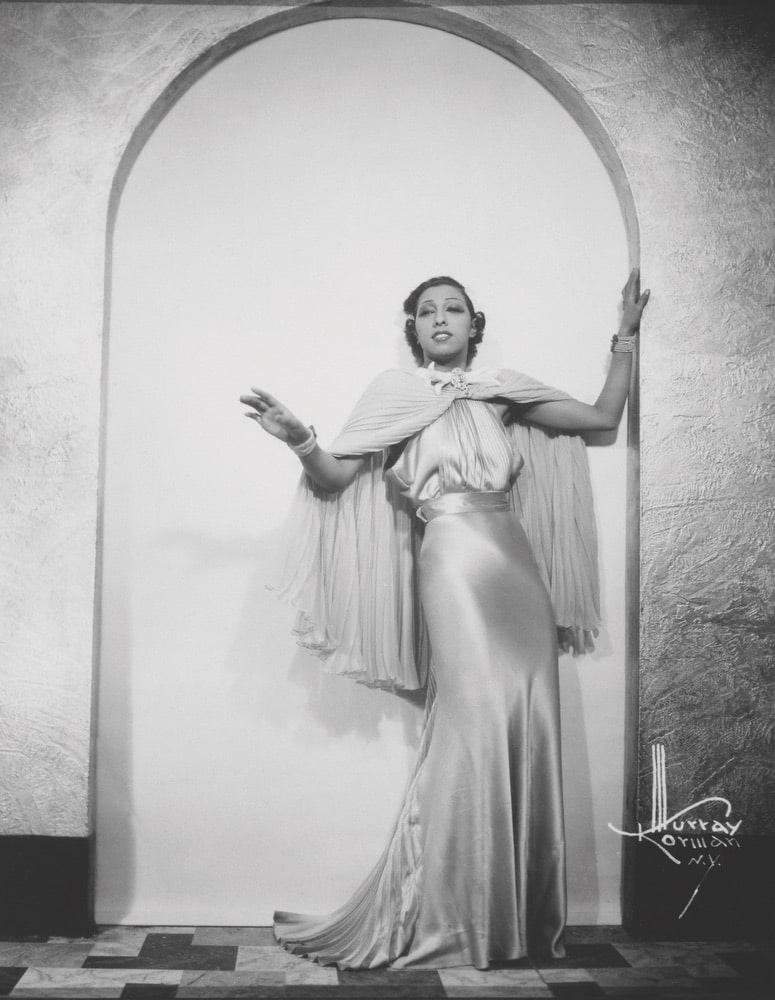 Willis's influence has lived on in the romantic riads of Marrakesh, where colorful rooms recreating the spirit of Scheherazade are plentiful, but only at Riad Star is it possible to channel the energy of Josephine Baker. "It was the highlight of my trip," says an American ballet student turned businesswoman who found her dancing mojo in the dress-up room of the great jazz performer's former home. No doubt, it will become a highlight for many more.
— V —
---
Visit RiadStar.com to learn more or book your stay.
Anthea Gerrie is based in the UK but travels the world in search of stories. Her special interests are architecture and design, culture, food, and drink, as well as the best places to visit in the world's great playgrounds. She is a regular contributor to the Daily Mail, the Independent, and Blueprint.
ARTICLE CATEGORIES