30A Welcomes Music Makers
By Paige Daugherty
Each year, the gorgeous South Walton paradise hosts a rising music festival, one that replaces conformity with creativity and exchanges massive crowds for intimate groups. Unlike a branded concert series, the 30A Songwriters Festival allows music fans the chance to hear songs sung just as they were intended to be sung, and by the writers themselves. Though the festival is only in its third year, it already feels like a long-celebrated tradition among friends. This is partly due to the undeniable uniqueness of the festival, and partly to the quiet transformation of Scenic Highway 30A into a creative musical hot spot, one that keeps musicians and music lovers eager to return each year.
  The festival excels in lining up first-class local, national, and international talent for all to enjoy in venues that allow attendees to really listen to what is being said or, in this case, sung. Attendees aren't just given the opportunity to listen to music; they are given the opportunity to listen to the soul behind the music. When a songwriter performs a song, the very emotion that inspired them to craft the lines, which often depict true experiences, seeps through—emotion often not conveyed when a "famous" artist is paid to make a song popular. The songwriters-in-the-round event, which is organized by the Cultural Arts Alliance of Walton County (CAA) along with Russell Carter of Russell Carter Artist Management, truly is all about the music, allowing artists of all types to showcase their art. For three days, people equipped with as little as an acoustic guitar, a voice, and a story captivate an audience just as a rock group might with blaring electric guitars and amps.
It all started with a simple notion. The CAA wanted to re-create festivals that they had experienced in the past while achieving three goals: to support the CAA, to fulfill its mission, and to build businesses and the economy. They had no expectations of size but sought to bring tourists to this area and expand the growing local music scene further. To jump-start the plan, Jennifer Steele, executive director of the CAA, signed on Shawn Mullins, who was managed by Russell Carter. Carter, who owns a house in Grayton Beach, offered his connections immediately, bringing with him a fleet of megatalent, including the Indigo Girls, the Shadowboxers, the Bangles, and Chely Wright.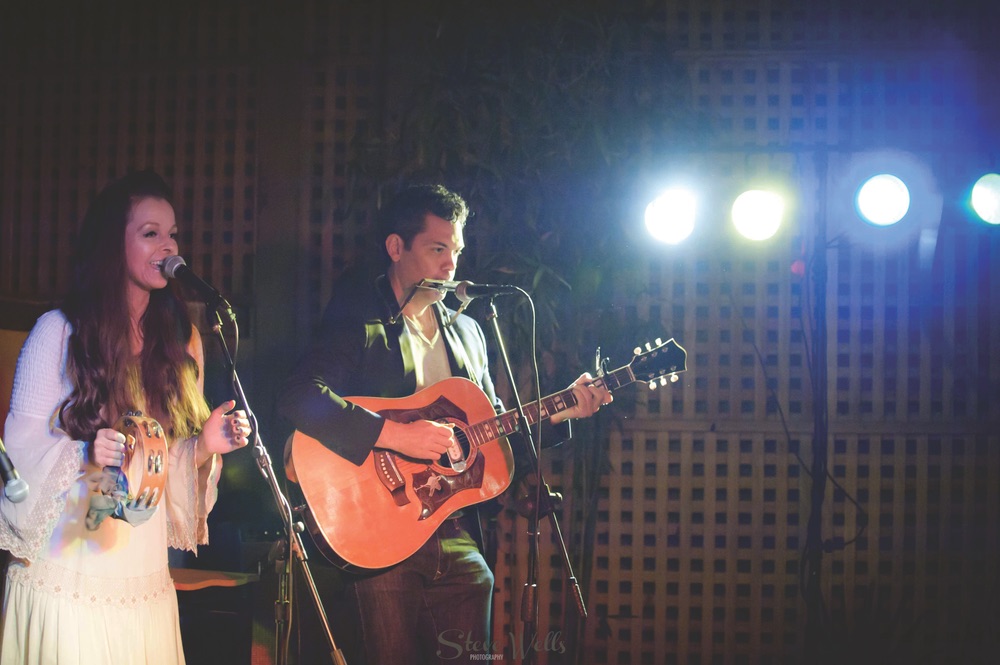 The first festival was a lot bigger than we anticipated. We began with thirty artists the first year, then a hundred the next year, and 125 this year. The response has been overwhelming. It's great to have an audience that loves it, but it's remarkable that artists want to come back year after year.
And come back they have, giving the organizers the exact response they were seeking. But what makes this festival so different from other events across the country? Easy. The atmosphere.
For the performers, the festival offers more than a chance to play music along the beautiful beaches of 30A, although that is a definite perk. They get the opportunity to perform for an engaged, undistracted audience, and their words take center stage. During the shows, listeners remain quiet, captivated, and involved, allowing the musician to lead them through the hills and valleys of his or her creative soul. "Songwriters [Festival] is inspiring for the artists," Carter said. "This atmosphere is conducive to creativity, and the musicians are all here to perform—to come onto the stage and be expressive, and come off stage and talk songwriting."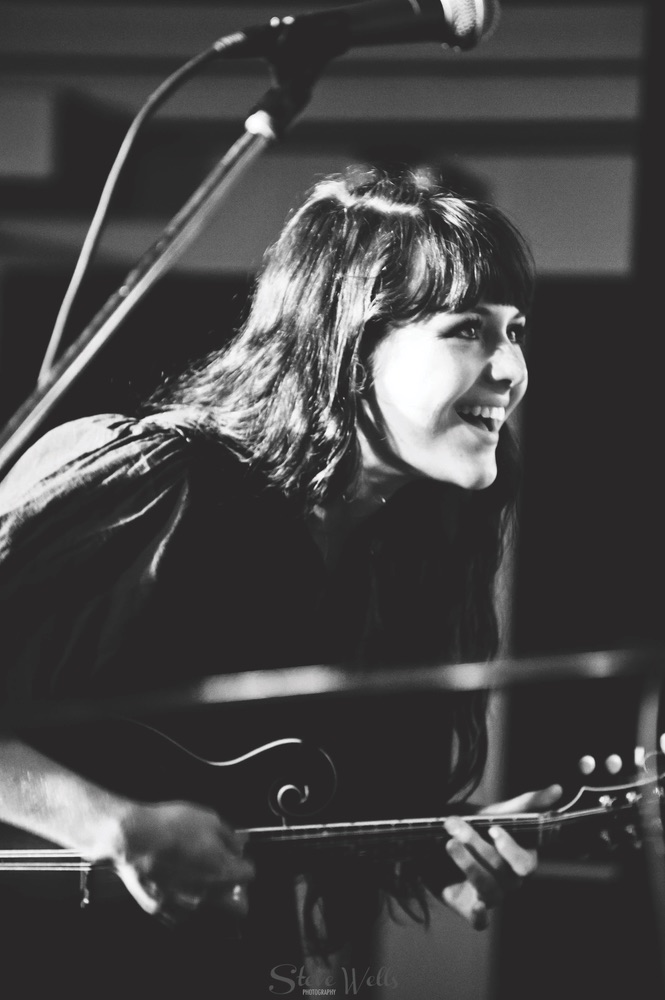 In return for donating their time and talents, the artists are given true 30A hospitality. Upon arrival, they are put up in gorgeous homes, given complimentary packages from dozens of local retailers and service providers, and allowed the opportunity to play music with whomever they choose. The venues that feature the performances are chosen with care to ensure an outstanding experience. "Most artists tour around the country annually, so they see a lot of venues," Carter said. "Even the famous clubs are just rooms painted black that reek of beer. On 30A, the elegant restaurants are converted into nightclubs by adding light and sound equipment and rearranging the furniture. The ocean is right outside. It's just fun for the artists."
On Friday afternoon, the first day of the festival, the weather was perfect and the area was alive with activity for the first time in a while. I headed to Fish Out of Water for a press conference featuring headliners Lindsay Fuller, Amy Ray, David Ryan Harris, Jim Lauderdale, Shawn Mullins, David Wilcox, John Oates, and Joan Osborne. As I watched them interact and pass the microphone, I couldn't believe how laid back these artists seemed to be. They may have been at ease, but I was beyond being excited! I couldn't wait to hear what all this talent would offer over the course of the next hours and days.
On Friday night, I ventured over to Restaurant Fire in Blue Mountain Beach to see the ASCAP showcase performance that featured Dave Barnes, Jillian Edwards, Jonathan Singleton, and Maggie Eckford. When Dave Barnes, best known for his song "God Gave Me You," sang his first soulful note, every person in the packed venue fell silent. The four singers took turns singing with an acoustic guitar to an audience mesmerized by their verses. I stayed at Fire to hear John Driskell Hopkins, best known as the bassist for the Zac Brown Band. He stood tall, sported a scruffy, long beard, and sang his songs with great intensity.
When Hopkins finished, I left Fire and drove east down Highway 30A to Seaside's Meeting Hall Theater to hear the Tall Pines play some country soul-shaking tunes. Connie, the female half of the duo, effortlessly played a suitcase drum and a tambourine with Woodstock-worthy flair. Her voice blended effortlessly with that of her partner, Christmas, who harmonized and played the guitar. NPR had picked their 2007 album as one of the top ten of that year, which after a quick listen, came as no surprise to me.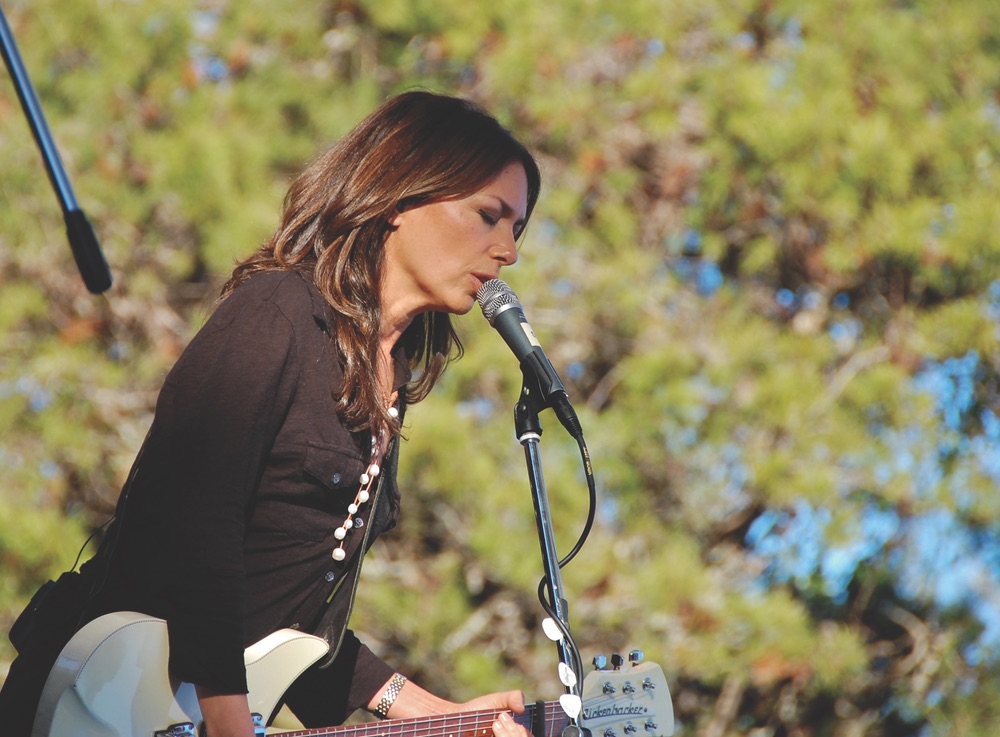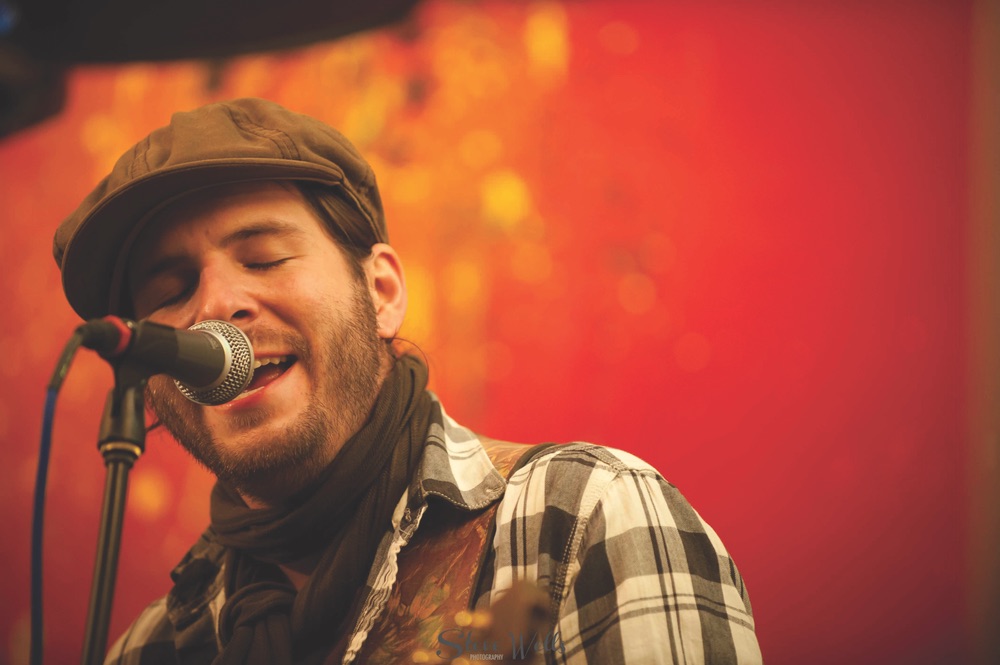 On Saturday, I headed to the Backyard of Love at Hibiscus Coffee and Guesthouse in Grayton Beach to hear Larkin Poe. Two sisters, Rebecca and Megan Lovell, make up the heart of the band, which they named in honor of their great-great-great-grandfather. Rebecca's vocals were extremely soulful, and she seemed to be as absorbed with her acoustic guitar as the captivated audience was with her performance.
After lunch, I headed over to Seaside's Lyceum stage for Matthew Sweet's performance. He opened with a set taken from his critically acclaimed and commercial hit album, Girlfriend. After wrapping up to applause that shook the stage, the Bangles stepped up. Their set included all of their hits, plus energetic covers of Prince's "Manic Monday," Emmitt Rhodes' "Live," and my personal favorite, Paul Simon's "Hazy Shade of Winter."
Next, I ventured to Central Square Records on Seaside's square to hear David Berkeley, a songwriter I'd heard previously on NPR's World Cafe. Reminiscent of Cat Stevens, Berkeley's voice blended with his poetic words effortlessly throughout the performance.
Coming from their home in Charlottesville, Virginia, husband-and-wife duo Laura Wortman and Kagey Parrish shared a microphone as the Honey Dewdrops at the Boathouse on Saturday night. It was a really popular venue and I was grateful to grab a seat. While performing, the Honey Dewdrops acted as storytellers with their original folk songs, which were clearly inspired by American traditional music. Their harmonies were both serene and soulful as the melodies accompanied by the guitar, banjo, and mandolin seemed to climb tall mountains and venture into deep valleys.
Seventy-five degrees and sunny, the Gulf Place Amphitheater was the place to be on Sunday, and I was happy to be in the mix. Sam Bush, the King of New Grass and a local favorite, wowed the audience again. Sporting a Stinky's Fish Camp T-shirt in support of his favorite local performing venue, the fast picker made huge music with his mandolin, jamming styles that ranged everywhere from bluegrass to reggae, jazz to soul. Between songs, he told festivalgoers of his longtime love for South Walton and how he and his wife have been coming here for years—yet another nod to our hospitable home.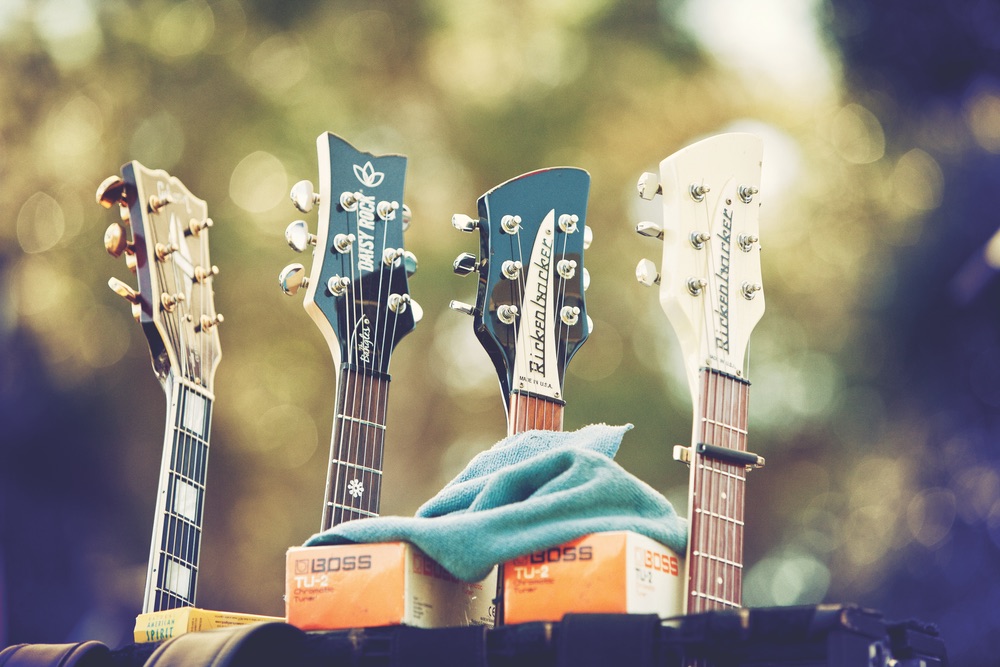 This beautiful, music-drenched Sunday wrapped up my Songwriters Festival experience, and I couldn't help but think that promoters of the 30A Songwriters Festival have a daunting task ahead of them for next year. How could they possibly improve upon such a stellar weekend? By following the simple approach that has proven successful: assemble an immensely talented lineup and put them on the beach. Our gorgeous landscape and friendly community speak for themselves. Thanks, Songwriters. See you next year.
— V —
ARTICLE CATEGORIES