Northwest Florida Ballet Celebrates its Ruby Anniversary
By Tori Phelps | Photography by Jessie Shepard
In the late 1960s, professional ballerina Bernadette Clements Sims turned down a job offer from dance luminary Robert Joffrey in order to follow her new husband to Fort Walton Beach, Florida. That momentous decision robbed the international dance world of a gifted performer, but it has had life-changing results for hundreds—if not thousands—of people associated with the company she founded and directed for twenty-six years: the Northwest Florida Ballet. Forty years later, the company pays tribute to the woman who made it all possible and celebrates the scope of her vision.
Sharing a Gift
As a little girl in Mobile, Alabama, Sims learned she was flat-footed—a perfectly ordinary diagnosis that would have very extraordinary implications. "My pediatrician recommended that my mother enroll me in dance class as therapy, and I fell in love with it," she says simply.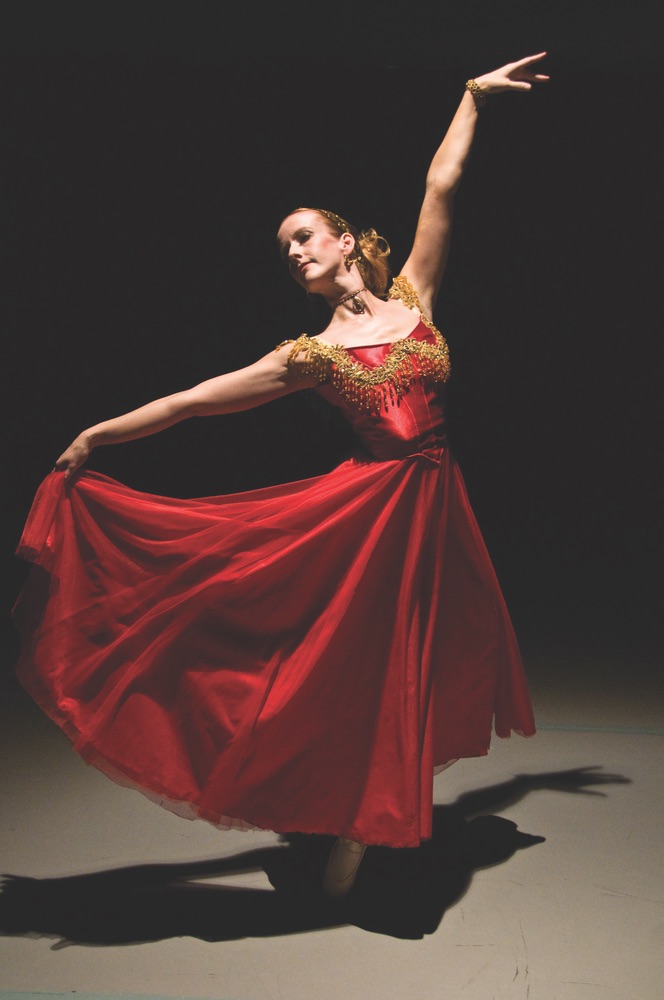 Unlike most other little girls who dream of being a ballerina, it soon became apparent that Sims could actually achieve that dream. "It started to become realistic at about age eleven as my technical and performance skills grew. It was an easy decision. There's a definite end to a dancer's career, and you want to do something with it if you have the ability."
She eventually attracted the attention of famed dance pioneer Robert Joffrey, who invited her to dance with the Joffrey Ballet in New York City. At the same time, her childhood sweetheart asked for her hand in marriage—which meant moving with him to Fort Walton Beach. She chose love, a decision that she still thinks about but doesn't regret. It took Mr. Joffrey a little longer to come to terms with her refusal. "I ran into him one time at a festival, and it had been years since I'd seen him. He said, 'I've forgiven you for stopping to dance.' It was interesting that he remembered me because he saw so many dancers. Maybe it was because nobody ever told him 'no'," she speculates.
Of the decision to give up a chance at ballet stardom, Sims says, "It was a crossroads in my life. I chose a path, and I wanted to make the best of the path I took."
That new direction included founding a ballet company in an area that, to put it kindly, was not known for the arts. "Dance had always been a part of my life," she explains, "and when I moved to Fort Walton Beach there really wasn't any dance here. I was riding the bus back and forth to Mobile to take classes and perform with the Mobile Ballet, but leaving at 7 a.m. and getting home at 11 p.m. got old really quickly. I finally decided that if I was going to be happy, I was going to have to create a dance community."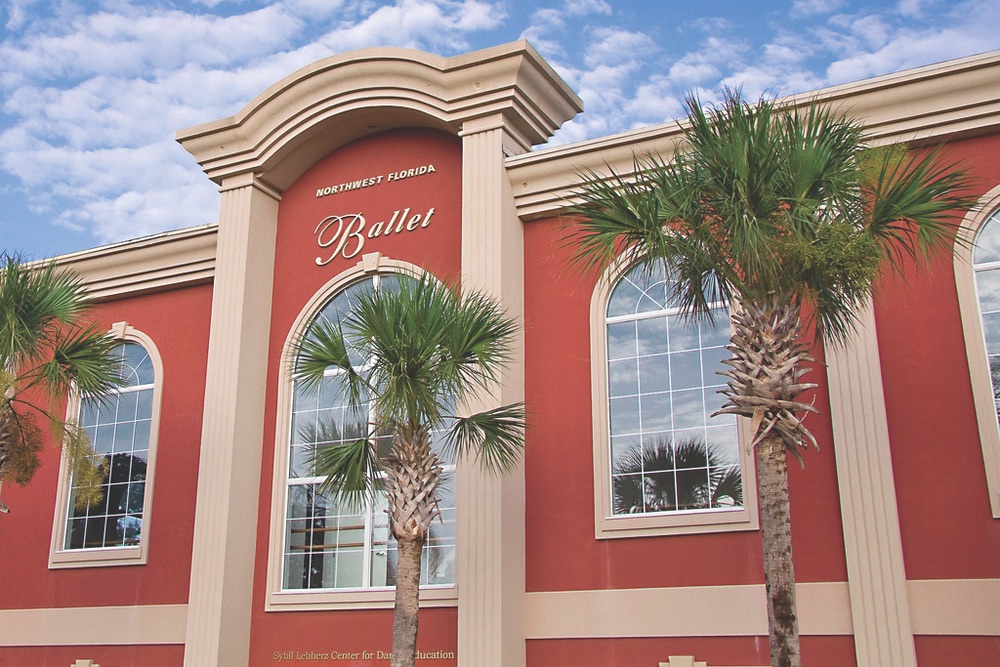 She opened her first ballet school in 1965 and founded the Fort Walton Beach Ballet in 1969 to craft a more professional atmosphere in which advanced ballet students could perform. Brushing off kudos for accomplishing such a feat at a remarkably tender age, Sims laughs briefly. "I was young and stupid," she says. "It never occurred to me that it wouldn't be successful. There were a lot of people along the way who said it couldn't be done, and that made me want to do it even more. I never thought of myself as being ambitious, but I guess I was."
Many students who trained with Sims went on to become professional dancers, but she's just as proud of the ones who chose other professions. "Former students often point to the discipline they learned performing with the Northwest Florida Ballet as part of the basis for their success in their chosen careers. People who are involved in ballet are very intelligent people; you just don't think about that aspect because they're so physical."
Sims, whose daughter assures her that she's flunking retirement, still teaches two advanced ballet classes each week, as well as several character dance classes. "It's been hard work," she admits. "It's still hard work. But I love seeing the talented young dancers and helping mold them into polished performers."
A New Era
Sims did such a good job of molding one of her students that she asked him to take over the reins as artistic director and CEO fourteen years ago. Of Todd Eric Allen's transition to director, she says, "I called him one day in Canada, where he was performing with Les Grands Ballets Canadiens, and asked him if he was ready to be retired from dancing because I was ready to retire from directing. He said, 'no.' About a month later the phone rang, and he asked if I was serious. When I said I was, he said he was ready to come home."
Allen still clearly recalls the day he agreed to return to his hometown. "It was freezing cold in Canada, and the beach sounded pretty good," he chuckles. In reality, he was ready for something other than the constant performing and training he had subjected his body to over the many years of his illustrious career. "I wanted to come back and give these kids what I wish I had—an introduction to ballet at a young age. I was going to do something like this anyway, and I wanted to do it here at home."
Like his mentor, it took a medical condition to get Allen into a dance studio for the first time. But unlike Sims, he was well into his teens before it happened. "I was fourteen when I met Bernadette," he remembers. "I had been playing football at school in Fort Walton, and I tore my hamstring. My doctor sent me to ballet for rehab. Then Bernadette very sweetly said, 'We need guys at the ballet, so why don't you be in a performance?' She trained me, and I danced for a year before receiving a scholarship to go to the Joffrey."
After five years of intense training at the Joffrey, Allen earned a scholarship to Virginia Intermont College. He kicked off his professional career with the Louisville Ballet, followed by the Boston Ballet and Les Grands Ballets Canadiens. Interwoven were highlights like dancing at the John F. Kennedy Center for the Performing Arts in Washington, D.C. for Presidents George Bush and Bill Clinton; being one of only fourteen dancers asked to perform in Ocean Dance 2000, which featured Mikhail Baryshnikov; and choreographing diverse ballets that have earned him critical praise.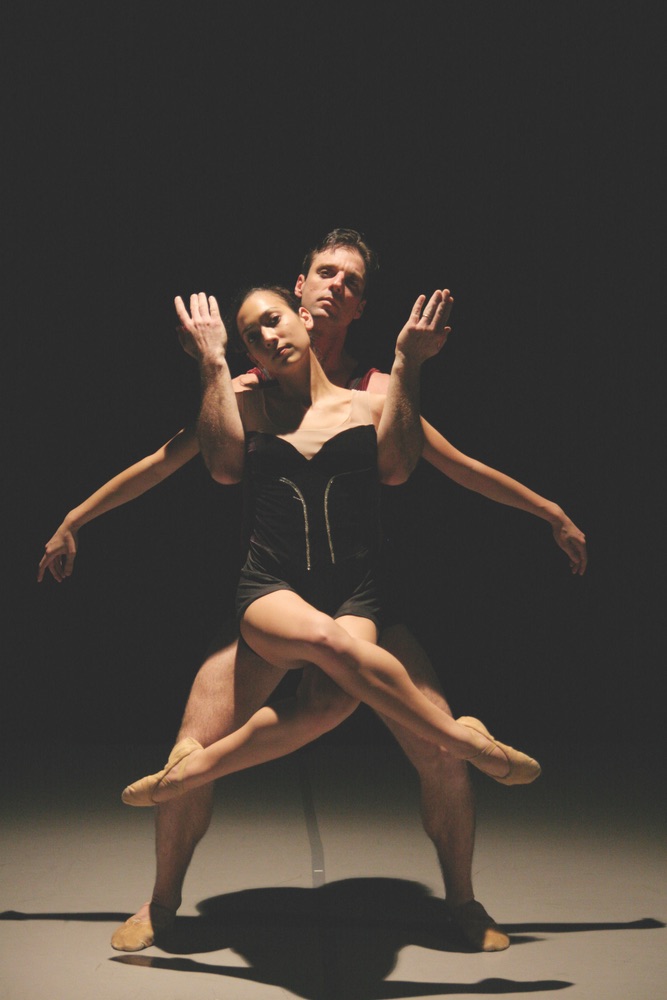 In the years since debuting as director of the Northwest Florida Ballet on its twenty-fifth anniversary, Allen has significantly expanded upon Sims' creation, and she isn't shy about singing his praises for moving the company forward. Perhaps no contribution has been more significant than his development of the NFB Académie, a program that partners with the Fort Walton Beach school district to provide select students with both an academic and artistic education. Allen was inspired by a similar program to which he was introduced during his time with the Boston Ballet. "Citydance was one of the first outreach programs in the country. They go into schools and identify talent in the children, and the kids are bused out of school several times a week for classes."
Years of hard work and relationship building with the school district paid off in 2002, when the Académie was launched. Allen says that while this full immersion style of training may sound odd in the U.S., it's been done for hundreds of years in Europe. "Big companies—like the Royal Ballet in London—hold auditions for children, screen them based on talent and ability, and then most of the children live there in a dormitory situation. It takes ten years to train a classical ballet dancer, and when you do it this way, it's ideal. I wanted to take that idea and make it American," he explains.
"Every Child is an Artist"
Every year the Académie holds open auditions for all second-grade children in the district, and typically about 130 to 140 kids show up. Previous experience isn't necessary because Allen isn't judging them on skill. "I'm looking at flexibility, coordination in their body, and their desire to dance," he says.
Of course, not everyone who auditions gets into the Académie, which educates kids from third to eighth grade. "There's always a waiting list," Allen says. "It was never meant to be a school for five hundred students."
Not surprisingly, the Académie features dance lessons every day, but Allen maintains that its focus on academics is superior to similar European schools. "In addition to the normal curriculum, the kids have French twice a week because that's the language of ballet, and then they have music once a week and study dance history and terminology. The kids thrive in this environment. There are no attendance issues because they all want to be here."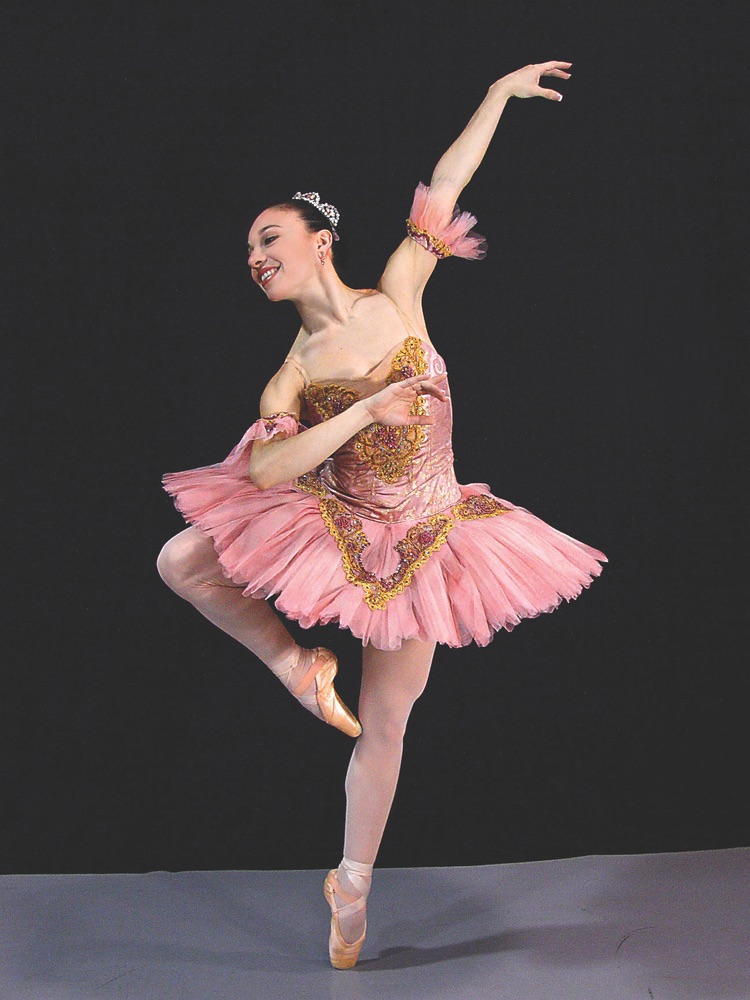 The school must be doing something right because the Académie has been ranked an A school by the state of Florida. "That means we have the highest percentage of students who achieved above-average rankings on standardized testing," Allen explains.
The most surprising aspect of the program has nothing to do with the curriculum. It's the cost, which is zero. Children who are selected are given the keys to a new world—and their families don't pay any more than they would for a public school, which is what the Académie is.
No doubt due in part to his own modest background, Allen goes to great lengths to remove the elitist stigma from ballet. "Often it's the wealthiest people who can afford to get their kids training, and it's these kids who are then accepted to a ballet company. Here, we're leveling the playing field. Twenty-four percent of our students fall into the free or reduced-price lunch program. We try as hard as we can to get into the low-income community so every child has the same chance. And then the kids wear uniforms to school, so there are no 'haves' and 'have-nots'."
Allen calls the relationship between the Ballet and the school district a great partnership. "It's very unique in this country, but I think it's the future. Opera companies, museums—they should all have schools like this. That's how you secure the future of these art forms: it's from teacher to student. It can't be reproduced on the computer screen."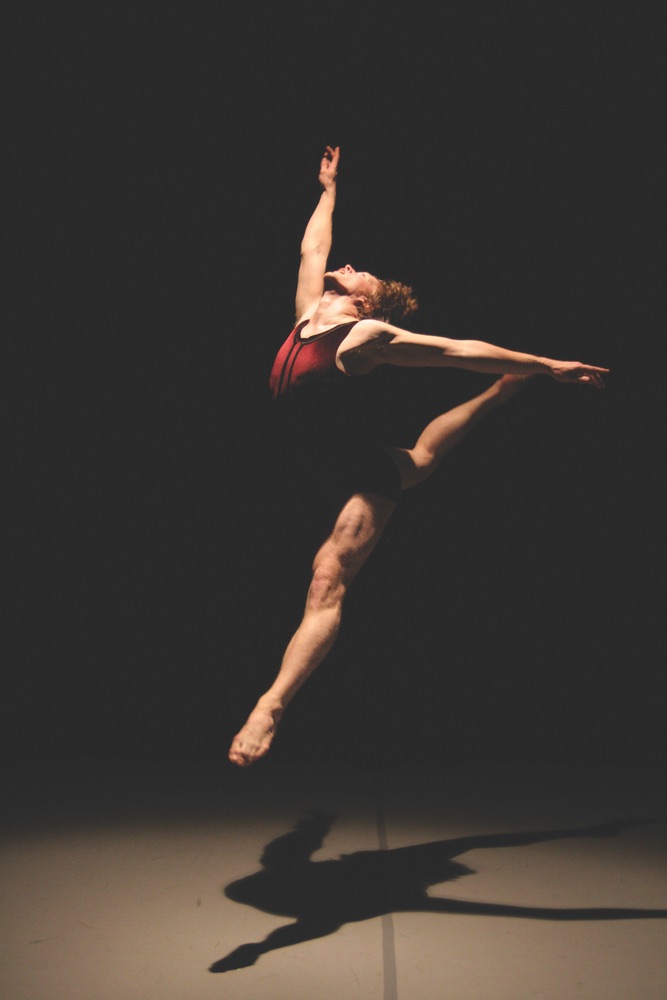 Though the Académie ends after eighth grade, the Ballet's involvement with its students does not. The kids attend high school in Fort Walton, and they're bused to the Ballet after their academic day to continue their training—a necessary commitment if the students hope to achieve a professional career in a ballet company, on Broadway, or as an instructor. "I think most of these kids want to dance professionally," Allen confirms. "They see professional dancers here in the form of their teachers, not to mention the guest artists who come in. They see it and begin to understand that they can get paid to dance, that you can be an artist and contribute to society the way everyone else does."
It seems to be working. Allen reports that Académie students have been accepted to prestigious programs such as the Joffrey, Orlando Ballet, and San Francisco Ballet.
Implementing this exceptional approach to American ballet training is only the first act for Allen. "In the future I think we'll have the ability to expand the program to include elements like a visual arts focus, a theatre focus, etc., so students can try out different arts. Picasso said, 'Every child is an artist. The problem is how to remain an artist once we grow up.'"
A Celebration Four Decades in the Making
Remaining artists isn't a problem for the dancers who will take to the stage in the fortieth anniversary season, which kicks off with The Nutcracker November 21 and 22. Though technically retired from dancing, Allen will be on stage in the role of the godfather to central character Clara. This familiar Christmas staple will be followed by the company's second production, Dr. Coppelius's Magic Toy Shop, March 20 and 21.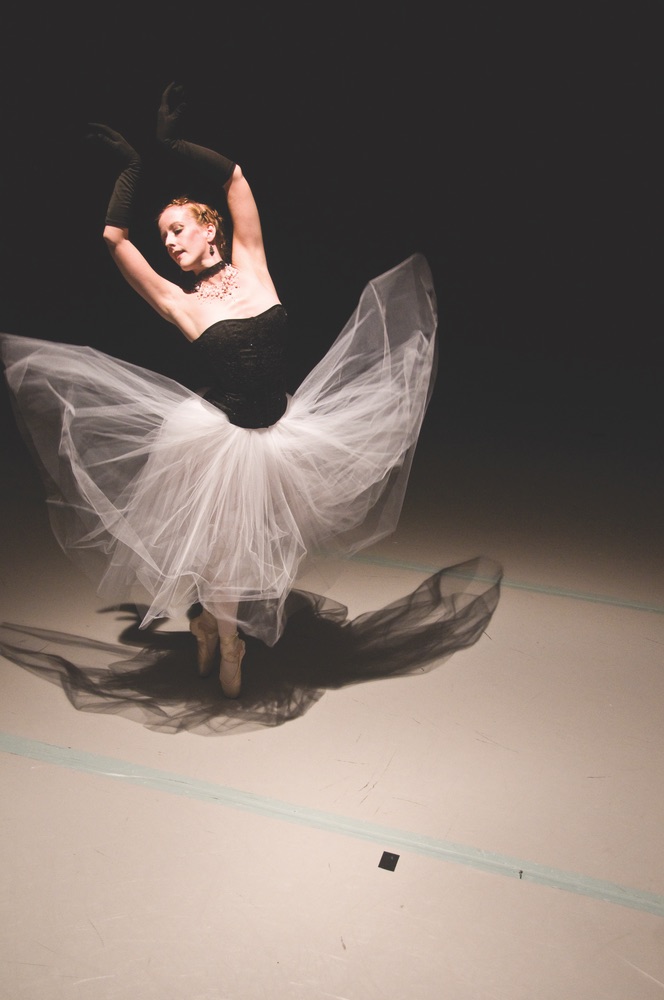 The entire season is planned as a tribute to everything that Northwest Florida Ballet has achieved over the past forty years, but one night in particular has been reserved for that purpose alone. The Ruby Celebration, January 30, at the Emerald Grande in Destin, will feature food, music, and a performance by the Company, along with a photographic journey through the Ballet's growth over the years—both artistically and physically. "We're steeped in tradition, but we have exciting new works: Balanchine's Agon, for example," Allen says. "We perform classical ballets like Romeo and Juliet, Cinderella, and The Nutcracker, but we're also committed to contemporary and modern dance."
The Company's physical space has seen some major growth as well. "We've gone from Bernadette's house to our beautiful studio in downtown Fort Walton," Allen says. "And we've actually been a catalyst for rebuilding the downtown area. Whenever I came back over the years, I saw that the downtown was becoming a ghost town. I knew I wanted to change that if I was ever given the chance. So we bought a little Japanese restaurant, raised money for a few years, and then we built our 13,000-square-foot facility, the Sybil Smith Lebherz Center for Dance Education. We also lease space across the street for academic classrooms. We brought families back downtown, there are businesses again, and we're thriving."
VIEtv VIE Magazine 2009 Winter Cover Shoot
from
VIEzine
on
Vimeo
.
In the next forty years, Allen predicts even greater things, including adding more dancers to the payroll and perhaps touring. Wherever the road leads, he acknowledges that none of it would be possible without Sims. He credits her foresight and never-say-die attitude with changing not only his life, but the lives of every arts lover in the area. "Bernadette brought dancers from the world scene here to dance for us, and that's a huge thing. This is very much a sports-oriented community," he says. "This lady teaching dance in the middle of all these sports? She had to be very strong willed to deal with everything that was thrown her way. I respect her a lot for giving me—for giving all of us—an opportunity."
Sims is quick to share the credit, however. "I'm proud of every person who's worked here. It hasn't been just me or Todd; there's an army who have made it possible. We've made it forty years, and we're looking forward to many more."
The success of her endeavor hasn't dulled the memory of Sims' initial struggle, though it has made those memories sweeter. "There were many who said we couldn't have a ballet company in Fort Walton Beach," she says with a satisfied smile, "and I think we've proven to all that we can."
For more information about Northwest Florida Ballet or its 2009–2010 events, call (850) 664-7787 or visit www.nfballet.org.
— V — 
ARTICLE CATEGORIES