By Sallie W. Boyles | 
Photography by Romona Robbins
In an area that was once dubbed the Forgotten Coast, a chat with the locals of Mexico Beach, Florida, is all it takes to see that their town is truly unforgettable.
Likewise, as Ike Godwin, owner of Gulf Foods and Gifts, puts it, "We don't have the wild bunch here for spring break." In other words, Barbara Harmon, owner of Mexico Beach Harmon Realty, explains, "If you like a quiet, family lifestyle, you won't find a better value."
By fate and by design, Mexico Beach, which inhabits a five-mile stretch of snowy white beach between Tyndall Air Force Base and Port St. Joe on the Gulf of Mexico, attracts the kind of people who are proud of their town. Home to about a thousand residents, plus a happy variety of mom-and-pop businesses that offer the necessities and just enough niceties, this unique community has a history of enticing those who are content with enhancements that yield comfort and pleasure but don't overwhelm what nature has provided.
The modern-day community got its start in 1946, when Gordon Parker, W. T. McGowan, and J. W. Wainwright purchased 1,850 acres of land and formed the Mexico Beach Corporation. Taking the lead on developing a family-friendly beach town, Gordon passed the torch to his son, Charlie, who, in 1949, settled there with his wife, Inky, and their two daughters. Upon incorporating the City of Mexico Beach in 1966, the townspeople voted Charlie, also a beloved Methodist minister, their first mayor.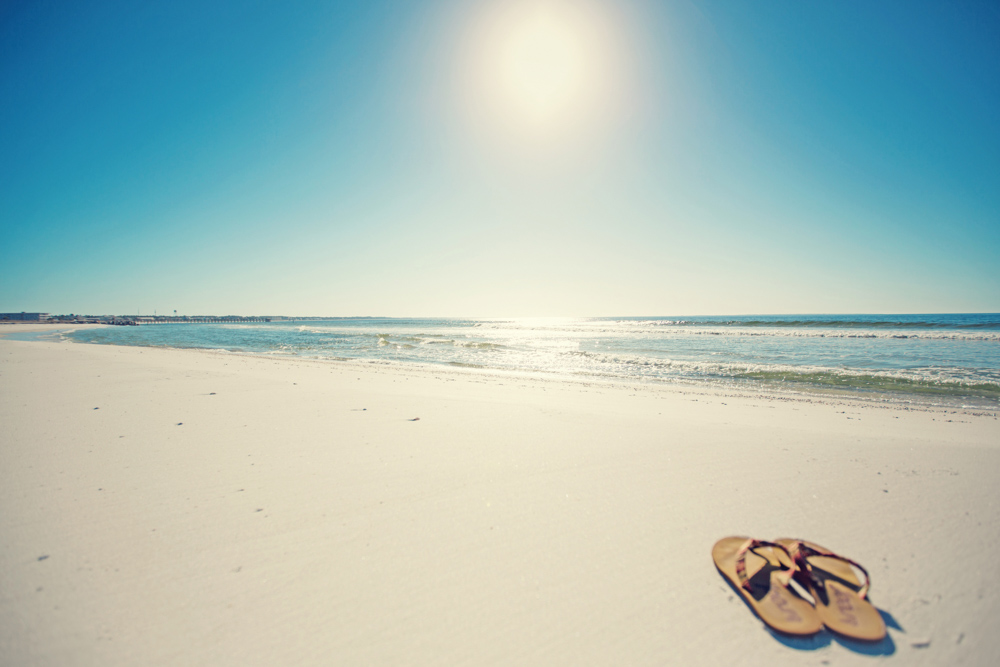 Leaving a lasting imprint, Charlie and other leaders knew the value of beach access. As other communities grew up, private property, often marked by high-rise condos and hotels, obstructed views and restricted who could set foot in the sand. In addition to implementing an ordinance that limits new construction to three stories, Mexico Beach maintains approximately one mile of public beach that cannot be developed.
If you are a fancy pants, this isn't for you," says Wylie Petty, manager of the El Governor Motel in Mexico Beach. He's referring to the 124-room motel he has run since 1995 and also to the town itself.
Moreover, four public parks and several convenient boardwalks, located where city streets meet Highway 98 (which runs parallel to the coast), make the beach available. Any visitor or resident can cross over the dunes and claim a spot, and without the usual high-density complexes, beachgoers further find generous amounts of space for blankets and umbrellas. Many take golf carts—parking is free—but walking is also practical, since the farthest point inland is less than a mile from the shore.
People also enjoy complimentary use of the City Pier and the City Boat Ramp. "We have the only free pier from here to Pensacola," says Ryan Harmon, who is among the community's newest generation of business owners and runs the vacation rentals arm of Harmon Realty. His parents, Barbara and Bubba, launched Harmon Realty in 1981, so Ryan not only grew up in Mexico Beach but also takes pride in comparing his hometown's advantages, namely its affordability, to other communities on the Gulf of Mexico.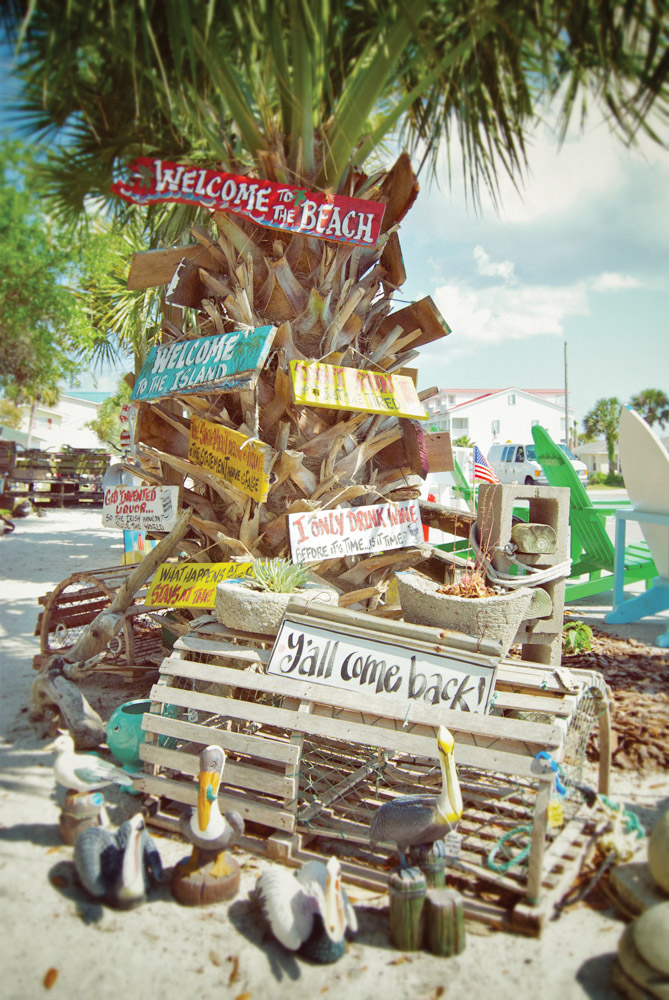 "This is one of the least expensive white-sand beaches you'll find," Ryan says. "You can be within walking distance of the beach and pay in the low $100,000s for a condo or small house, or purchase a private, five-bedroom beachfront home for $1.5 million." Visitors who return year after year also know that among Mexico Beach's best-kept secrets are vacation home rentals and hotel rates that can run to one-third less than what they would pay in other Northwest Florida hot spots.
"They'll let everyone know that they go to Disney," says Kimberly Shoaf, president of the Mexico Beach Community Development Center, "but they'll tell only a select few that they go to Mexico Beach. People who keep coming back here want this laid-back place to stay the way it is."
People who keep coming back here want this laid-back place to stay the way it is.
"They like the fact that it's a quiet beach," says Ike, who initially purchased a vacation home for his wife, Bonnie, on her birthday in 1995. Making regular trips between the family homestead in South Georgia and the beach house, they began investing in land and developing residential property. From owning and operating what he describes as "a little Walmart" in Pelham, Georgia, since the 1960s, Ike was the ideal one to take over Mexico Beach's only full-service grocery store when the owner decided to sell. As hands-on retailers, Ike and Bonnie left their two sons in charge of the business back in Georgia so that they could personally manage the Gulf Foods and Gifts store.
In addition to sourcing fresh local produce, Ike says, "We're known for some of the best steaks around and for ground beef that is 93 percent lean." They cut and grind their meat right in the store; quality is important to the Godwins.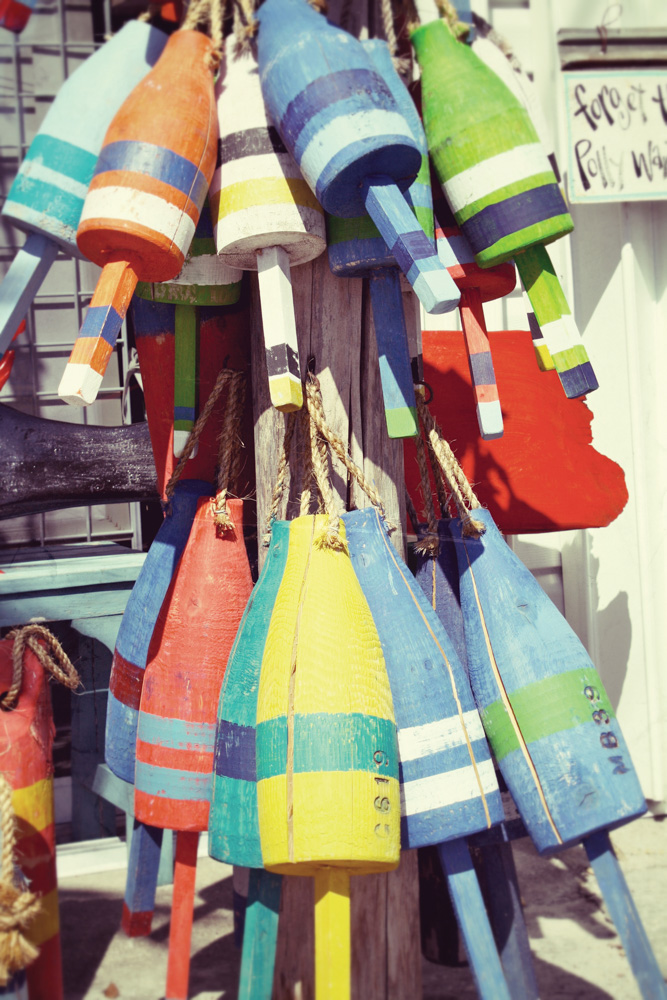 "When we bought the gift shop," Ike says, "it had junk, and things were priced out of reason. Bonnie completely redid that part of the store." Displaying her own original oil paintings alongside T-shirts, toys, jewelry, and beach-related treasures, Bonnie pleasantly surprises the most die-hard shoppers. "Two ladies came in here once and bought $800 worth of gifts," Ike reveals.
Outgoing by nature, Ike also has a reputation for walking around the store, asking customers if they need anything and escorting them to the precise items they're seeking. He likes his employees to be just as personable. One is the mother of one of Nashville's biggest stars. She simply enjoys meeting and greeting people, so as a friend of Bonnie's, she works as a grocery bagger. Therefore, when ready to check out, country music fans often grab one final treat—a selfie with the local celebrity!
While they have become accustomed to encountering celebrities (from music, movies, politics, and sports) and treating them like everyone else, locals seem most intrigued by their foreign visitors. "I ask people who have come here from way off how they found us," says Ike. "A lot fly into Miami and rent a car to take up the coastline. When they stop and see what we have, they decide to stay."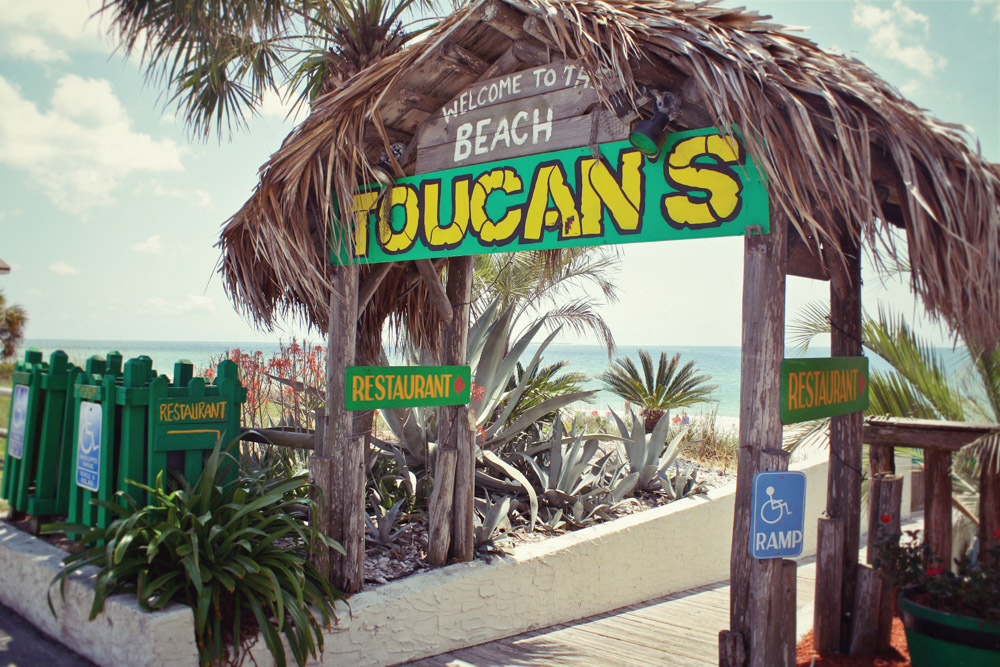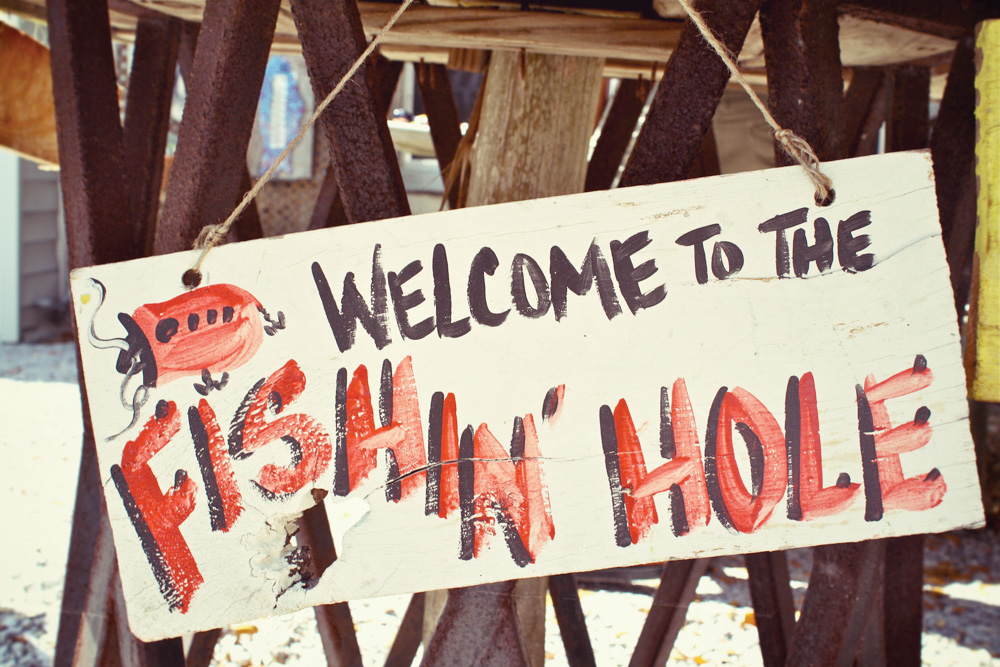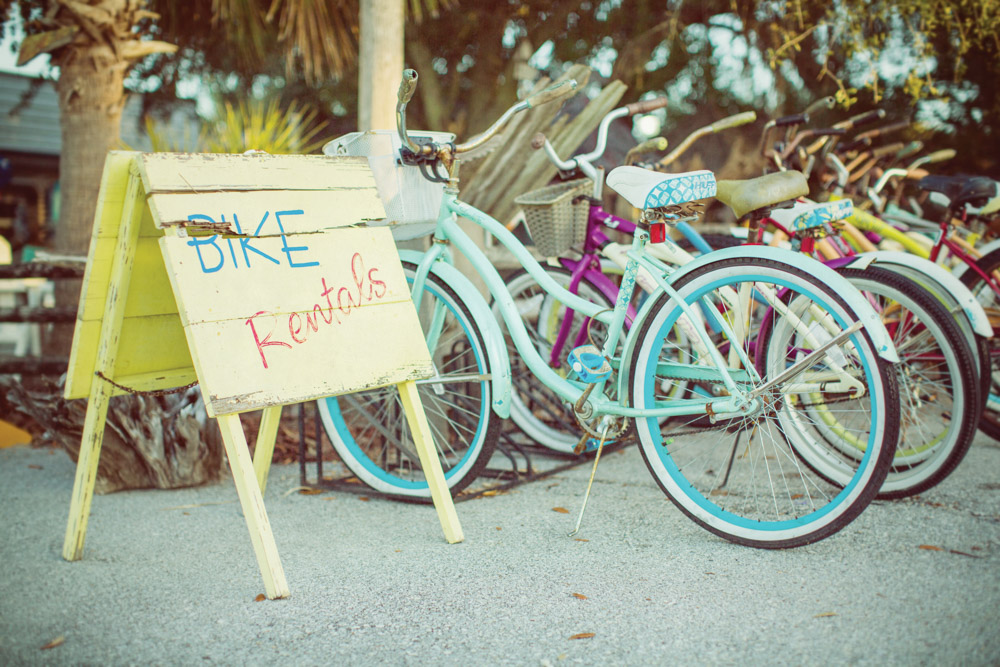 "The people here still like to see travelers come through," says Peggy Wood, who owns the Driftwood Inn with her husband, Tom. She remarks that some of their second- and third-generation guests began staying at the inn before the Woods purchased it—forty years ago!
Tom and Peggy first met at the Ringling School of Art and Design in Sarasota and landed in Atlanta, where Tom launched an advertising agency. "I wanted to go back to the beach, but a quiet beach," says Peggy. They initially bought a duplex in Mexico Beach with friends in 1970. "When I began staying down here a lot in 1971," she recalls, "there were only three hundred people. If a car passed by, you'd stop to watch it." When the Driftwood went up for sale, Peggy recalls telling her husband, "Tom, that looks like something fun to do."
The consummate innkeeper, Peggy smiles and laughs and effortlessly makes people and their dogs feel at home. As a matter of fact, Woodie, Peggy's lovable Great Dane, does her part in greeting guests! Besides parents, kids, and canines, the Driftwood attracts quite a few couples, including brides and grooms. During the busy season, in fact, the inn hosts two or three weddings each week.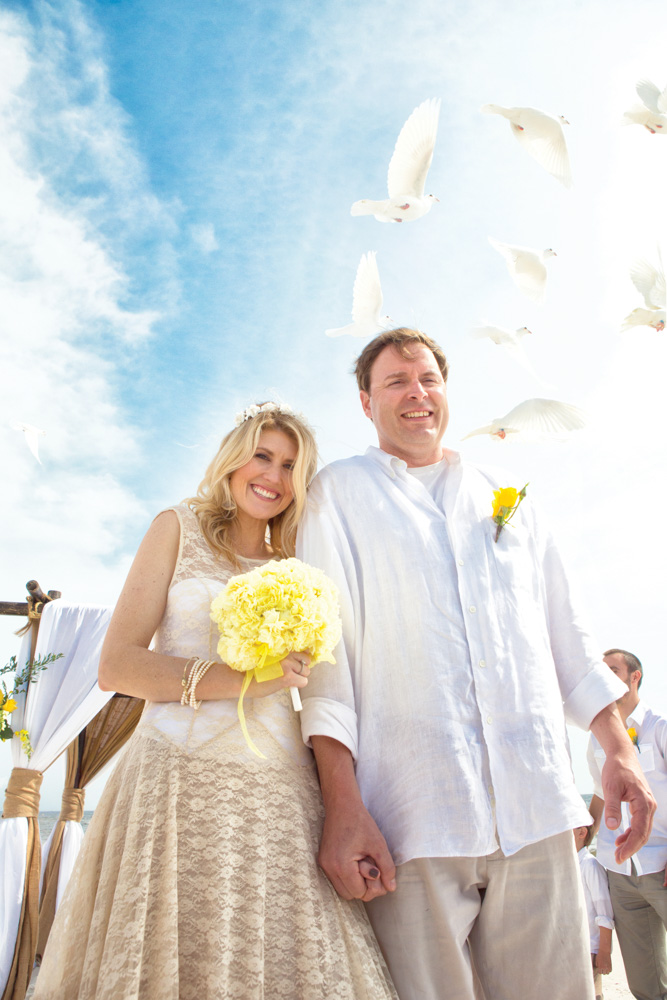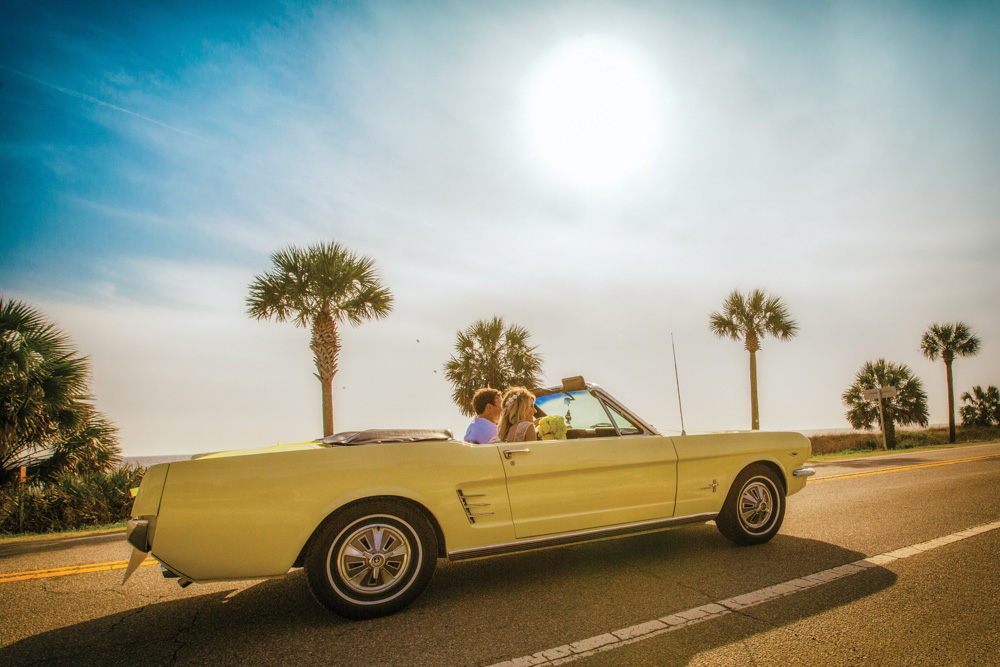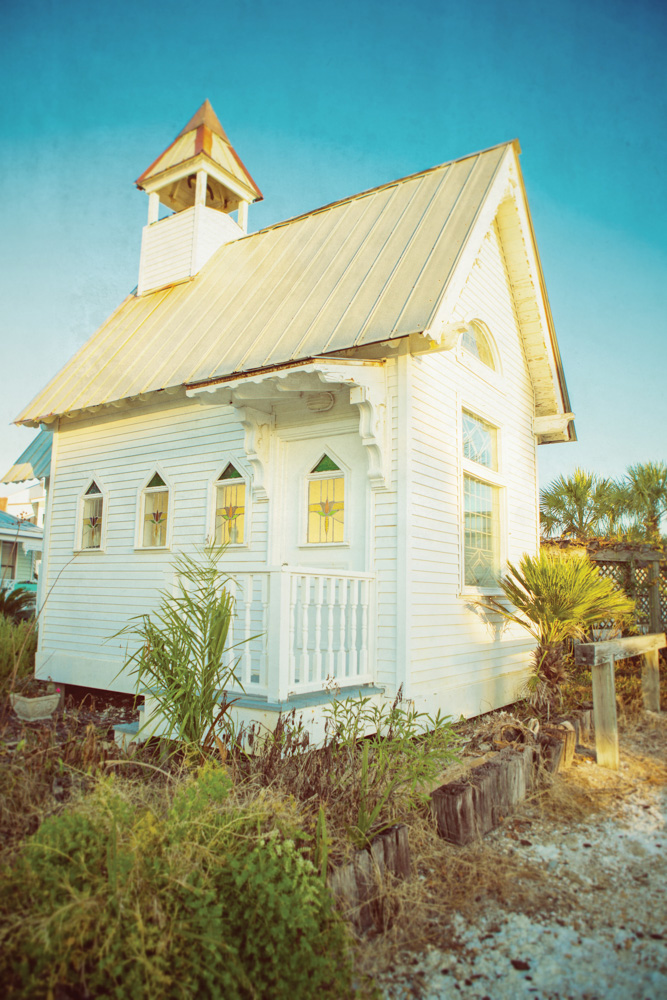 With assistance from her daughter, Shawna (she co-owns the Graba Java Internet Café with Amy Hay), Peggy provides a turnkey wedding and reception. Couples are also free to make their own arrangements through an outside wedding planner. "I do whatever the bride wants," says Peggy, but adds she has many connections. She even jokes that she talked a friend, who is now known as Marrying Jack, into obtaining his license to officiate.
Peggy also persuaded Tom to erect a tiny chapel for her. The charming building, nestled on the grounds, is a replica of one she spotted in the North Georgia mountains.
The Driftwood attracts quite a few couples, including brides and grooms. During the busy season, in fact, the inn hosts two or three weddings each week.
The El Governor Motel, a friendly competitor, is another popular venue with a slightly different allure. As Wylie, the longtime manager, says, "If people are looking for a pool and a bar, Peggy sends them to me. If they're looking for a pet-friendly place, I send them to her." Booking certain rooms a year in advance, he reports that the wedding season runs from September through November. "We'll have them right on the beach," Wylie says. "The sunsets are beautiful." The City of Mexico Beach requires a permit but does not charge a fee.
For the most part, the El Governor, like the Driftwood Inn, draws families and retirees. "Although," Wylie adds, "we also appeal to couples looking for something of Old Florida, where they can enjoy the sunset, get romantic, and grill out at the tiki hut. The great thing about our guests is they are like family. You greet them with a hug when they come through the door."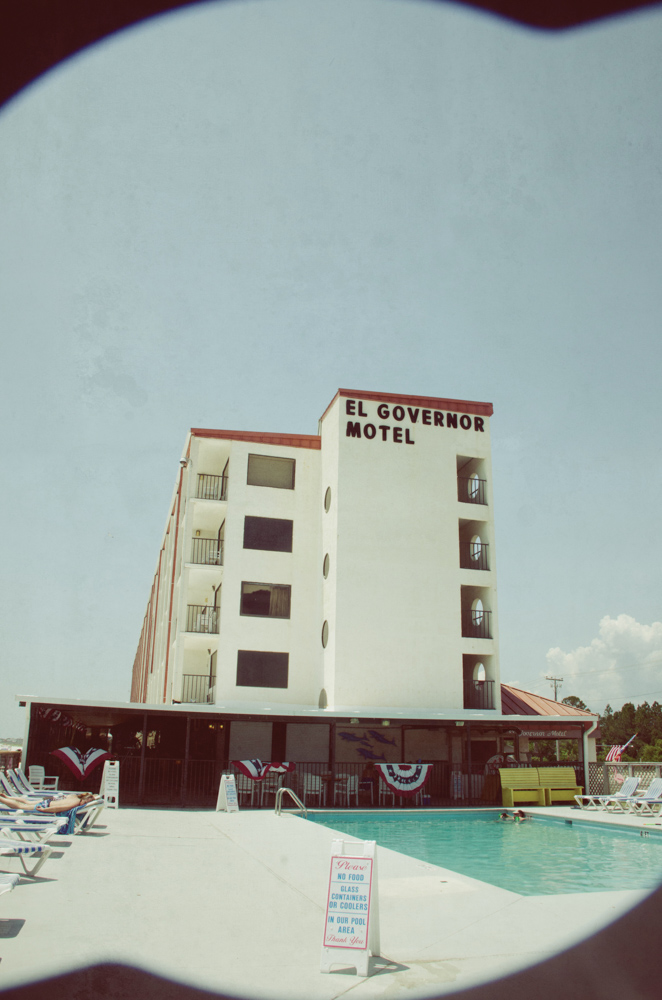 "Everyone is a friend, either when they walk in or when they leave," says David Kiser, owner of Caribbean Coffee, a coffee shop that emerged from his passion for a premium brew. Born nearby on Tyndall Air Force Base, David has always lived in the region, working as an electrician for thirty-three years. He and his wife, Cindy, a professional photographer, opened the coffee shop for a retirement business. David planned to hire employees to run the store but took over sooner than expected with no regrets. "I live a few miles away and bike to work," he notes.
Without question, the slower pace is an attractive feature of Mexico Beach, but those seeking recreation, certainly on and in the water, are as active as they want to be with motorized personal watercraft, floats, kayaks, paddleboards, canoes, snorkels, diving equipment, fishing poles, and fishing spears.
Fishing trips, known to be unpredictable, are often memorable, as Nate Odum, who co-owns Mexico Beach Marina with his brother-in-law, Bill Mulligan, relates. The two were fishing for cobia just five miles off the coast of Cape San Blas—twenty-four miles by land from Mexico Beach—when they spotted a large creature. "He looked like a big ray," says Nate, "but when we got closer, we realized he was a big black bear. His head was huge! The animal was buoyant with all of the fat on his body, but he couldn't swim."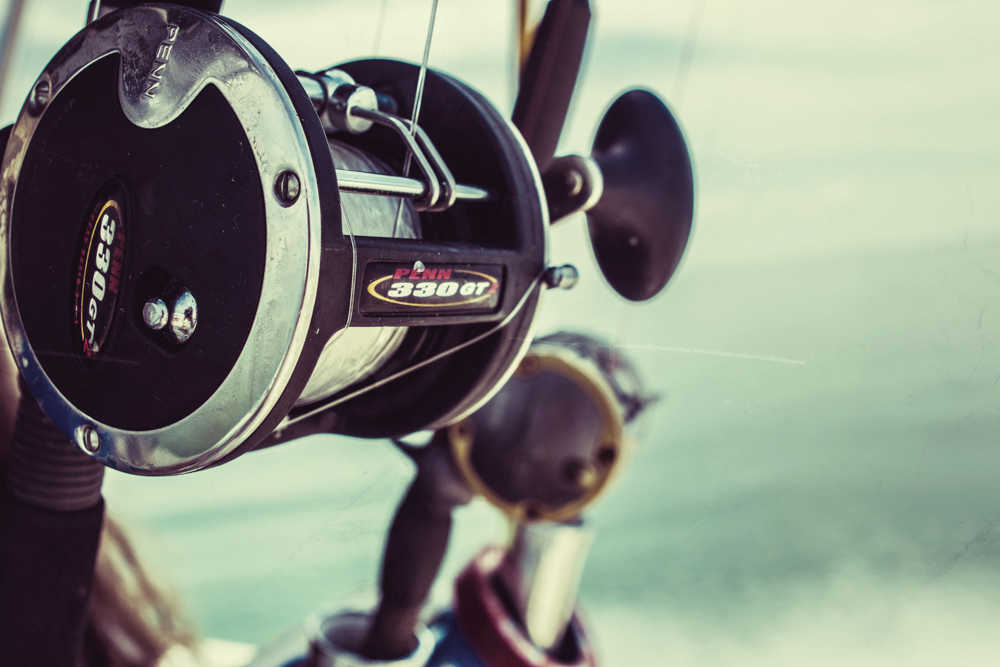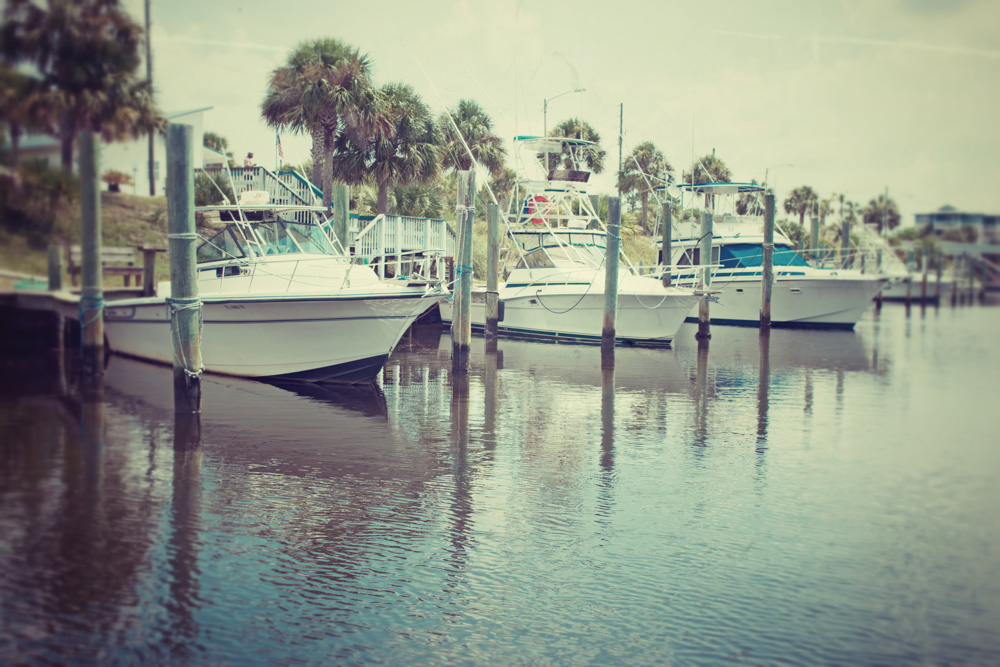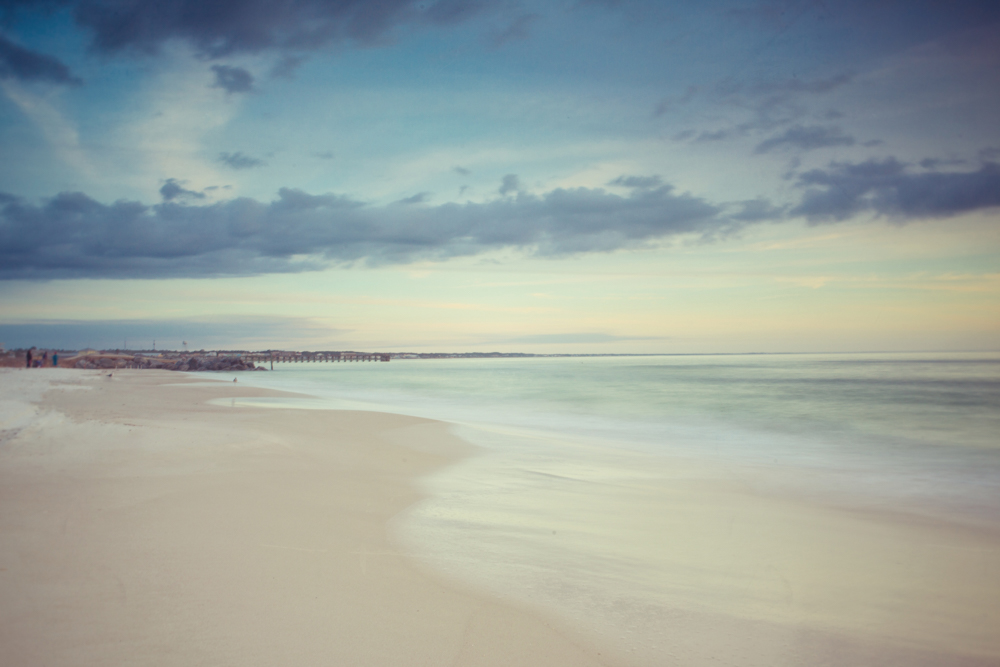 Occasionally, indigenous black bears emerge from the woods to fish and get caught in the current, but the tide usually takes them back in. "Wondering what to do, Bill looks at me and says, 'They're going to think we're drunk if we call this in!'" Other boaters ended up radioing the Coast Guard, who tranquilized the bear and pulled him from the water. Nate will never forget seeing that bear and also remembers the trip as the time he and Bill first joked about buying the marina.
Having grown up in Miami, Nate has spent much of his life fishing and diving. Admittedly, however, he most enjoys the local hunting: hogs, turkeys, and ducks. When he and his wife, Melba, were seriously contemplating a move to Mexico Beach, the rich forests definitely influenced his decision to leave the insurance business, and neither Nate nor Melba has looked back. "The people here are tremendous," says Nate. "We're like a family."
The fishing is also good all year, but most popular during the warm months, when Mexico Beach hosts tournaments: The John Thompson Memorial Ling Ding Tournament happens in April over weekends that coincide with the cobia migrations. The GollyWhopper Classic occurs during the first week of red snapper season in June. The Mexico Beach Marina's Offshore Classic is a two-day fishing event in July. The Mexico Beach Artificial Reef Association Kingfish Tournament takes place over the weekend preceding Labor Day weekend.
When people come here to fish, they might go only four to five miles out, or thirty to forty miles offshore," says Nate, adding, "The majority of fish are caught well within fifteen miles.
Fishermen and underwater explorers alike can thank the Mexico Beach Artificial Reef Association (MBARA) for the abundant fish populations they find close to shore, where much of the natural bottom is a sandy desert—not a zone where fish would naturally thrive. Utilizing private contributions and public grants to support sustainable artificial reef habitats, however, the 501(c)(3) organization has placed hundreds of artificial reefs off the coast, fostering healthy numbers among all kinds of species, including red snapper, which is protected. "People who go down to dive or spearfish," Nate relays, "say they're tripping over red snapper." Nate serves on the MBARA board and mentions a study by a Florida State University professor that demonstrates for every dollar the MBARA has spent on artificial reefs, the return to the five-county region affected ranges from $131 to $234.
"The fish stock is healthier than ever," confirms Chip Blackburn, a founding member of the MBARA. As the owner and charter captain of the Miss Mary, a thirty-eight-foot vessel equipped with the latest fish-finding technology, he would know—especially as a captain who prefers to take a slow ride out while trolling the bottom. "Sometimes it's better to be the tortoise than the hare," says Chip. "Bottom fishing has advantages—coming across more natural structures and more artificial reefs, which the fish like. And by going slowly, my sonar and video cameras can pick up where they are."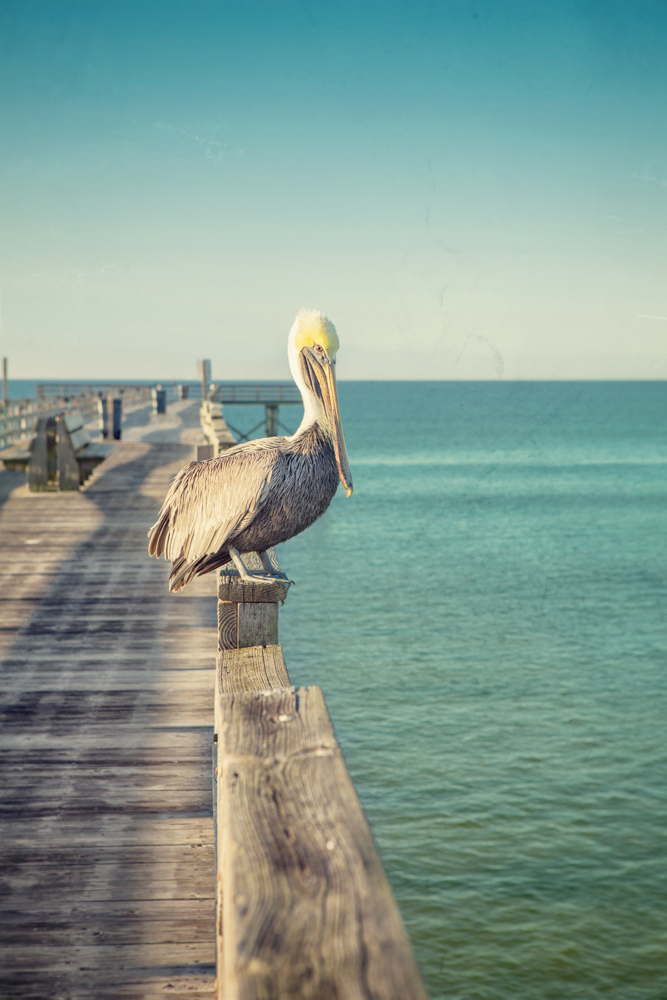 For some of the best sea-life sightings and a rare glimpse of history, divers and snorkelers can go just 3.7 miles offshore to a shipwreck that lies in twenty-five feet of clear water. Locally referred to as the Lumber Ship, the Vamar was carrying lumber from Port St. Joe to Cuba in 1942, when it sank for reasons that seem suspicious but remain unknown. "It's one of the nicest dive sites we have," says Barbara. "When my husband and I were diving, the sea turtles were amazing." One gentle creature, in fact, graciously allowed her to hold on for a ride!
For a little beach community that still doesn't want or need a traffic light, Mexico Beach has quite a bit happening inside the city limits. Other options—from ecotours to shopping excursions—are also endless for those who want to experience more and feel like traveling a few miles out by boat or car. For them, Mexico Beach offers a cozy, friendly home base in between trips and at the end of a busy day.
— V —
---
Unforgettable Events
Many memory-making moments occur spontaneously, but the people of Mexico Beach also take great pleasure in hosting year-round events that create some of the best times:
February:
On the Saturday before Presidents' Day, the Gumbo Cook-Off at Sunset Park with music, judging and food—all in the spirit of Mardi Gras
April:
The John Thompson Memorial Ling Ding Tournament with gifts and cash prizes
April–July:
Mexico Beach Photography Contest with winning photos published
June:
The first week of red snapper season, the GollyWhopper Classic with cash prizes for red snapper and kingfish
July:
Mexico Beach Marina's Offshore Classic, a two-day tournament with cash prizes for dolphin, king mackerel, and wahoo
July 4:
Best Blast on the Beach with a 5K race, a kids' fishing tournament, and fireworks from the City Pier
July–Early September:
Scallop season
Every Thursday Night in September:
Live music in the park by regional artists while the sun sets
Late August:
Mexico Beach Artificial Reef Association's Kingfish Tournament
September Weekend after Labor Day:
Beach Blast Triathlon and Duathlon, sprint and Olympic distances
Third Weekend in October:
Four-day annual Blast on the Bay Songwriter's Festival, showcasing over twenty nationally acclaimed musicians
First Saturday in December:
Mexico Beach Christmas Tree Lighting at Sunset Park, featuring decorations, Santa in a golf cart parade, and hot chocolate and goodies for the kids
December 31–January 1:
Celebrate Twice, starting with New Year's Eve in Port St. Joe (eastern time zone) and concluding at Mexico Beach (central time zone) with complimentary shuttles between the beaches
---
For more information or to start planning your trip, visit www.mexicobeach.com.
ARTICLE CATEGORIES