Life in Harmony
Interview by Hailey Bethke
Nashville-born Michaelanne Lauderdale and her husband, Matt, visited Scenic Highway 30-A for a vacation shortly after their engagement. Every aspect of their trip felt like a dream, from the beautiful beaches to the quaint towns and restaurants. No matter where they traveled, the two shared the same sentiment: "I wish we were coming home to 30-A!"
After Michaelanne's father was diagnosed with stage four colon cancer and Matt's father was diagnosed with multiple myeloma, their desire to live life to its fullest took on a new meaning. "We looked at each other and said, 'What do we want to do every day, rather than be excited to do on the weekends, next summer, or when we retire—whenever that is?'" says Michaelanne. "The beauty of not having a clear path is that you can actually do anything. You can go anywhere, try anything or a few things, and move through life doing what feels right. We didn't exactly have a plan, but we knew we wanted to be at the beach. I knew we could do anything as long as we did it together."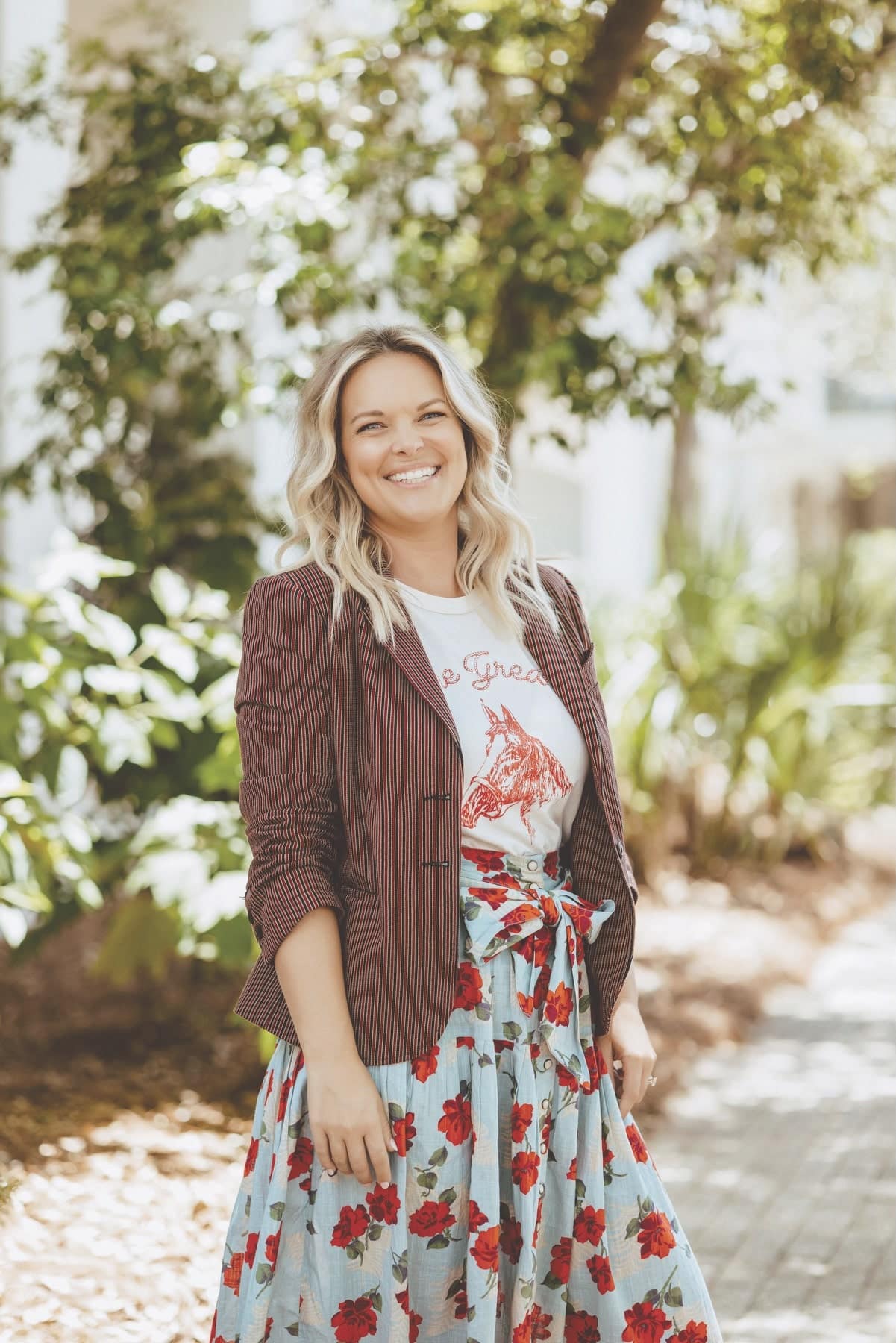 Shortly after this realization, the duo moved to Inlet Beach, Florida. They began working jobs in house-watching, renting bikes, wedding planning, grocery stocking, babysitting, helping at a yoga studio, and even starting a pontoon boat business. These various experiences led them to foster meaningful connections in the community. "We had become what felt like the concierge for our entire network of family and friends for the 30-A area. So it made sense to start helping people find their perfect houses, as well," she explains. "During that time, I was pregnant with our daughter, Frankie, and we also opened our brick-and-mortar bike rental business, Salt Air 30A, at The Hub. We loved the idea of bringing ourselves and our personalities into whatever project we did. In the eight years since then, it has been a constant reinforcement that we are exactly where we are supposed to be."
As an expert in 30-A real estate, we asked Michaelanne to share her perspective on authentic client relationships, guide us through her new premier listing in Kaiya Beach Resort, and detail the importance of a home's unique design.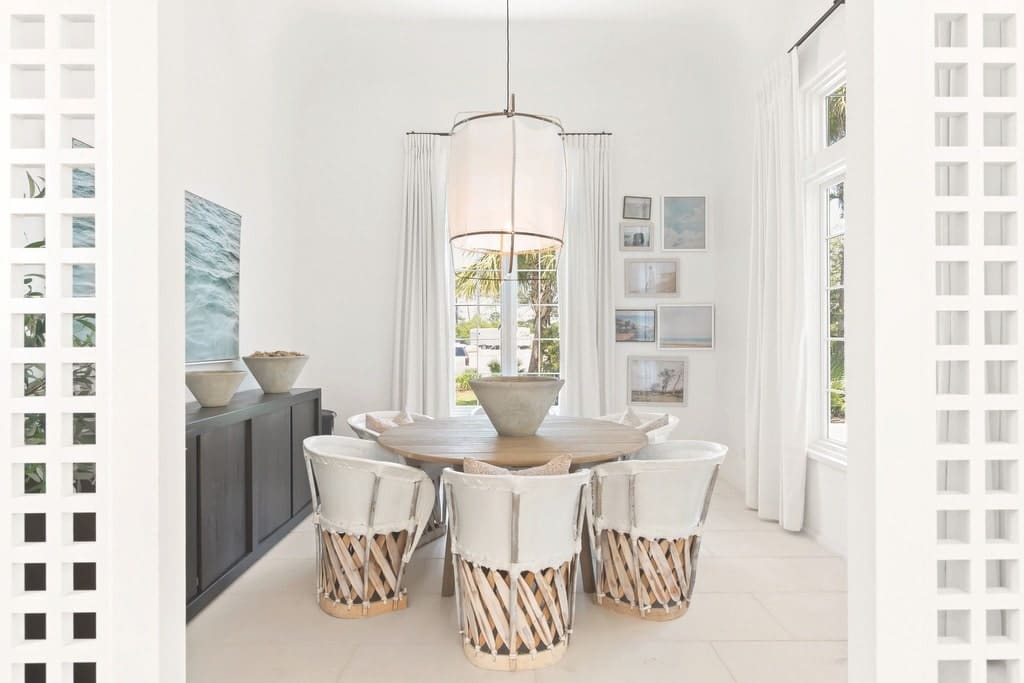 VIE: What is your take on selling real estate? What made you realize the importance of strong client relationships, and how does this perspective aid you in the industry?
Michaelanne Lauderdale: I never really wanted to get my real estate license. It didn't feel like a good fit for me; selling something I don't believe in or telling people what they want to hear is not really where I shine. But, as it turns out, I think that's what makes me successful in this role. I have always joked that I want to be the Jerry Maguire of real estate—fewer clients, more personal relationships. People's trust is so precious to me. I want to immerse myself in the process completely, really understand what my clients want, and deliver it. I have never been driven by money, and that fact allows me to help people make the right decision for themselves and their families. I feel like I have been able to prove that time and time again, and because of that, my business is pretty much 100 percent based on referrals. People, connections, and creating experiences are truly what I love, so selling this dream is the perfect fit for me.
VIE: Tell us about launching Inlet Beach Real Estate. How does your brand represent who you are and how you operate?
There is a beautiful harmony between the public and private spaces of Kaiya. In my opinion, the community's boutique size is one of its superpowers.
ML: When Gordon Tarver and I partnered up, we talked about how important it is to feel grounded and approachable. We both have a very relationship-based approach to selling real estate, and we wanted a place where that came through to our clients. We also wanted to have a bit of fun with our branding while still being able to compete, experience-wise, with the larger brokerages in the area. The goal has never been to grow as big as we can but rather to remain authentic to who we are. I love being able to bring a bit of color and individuality to this business, as well as represent our neighborhood in a boutique, connected way.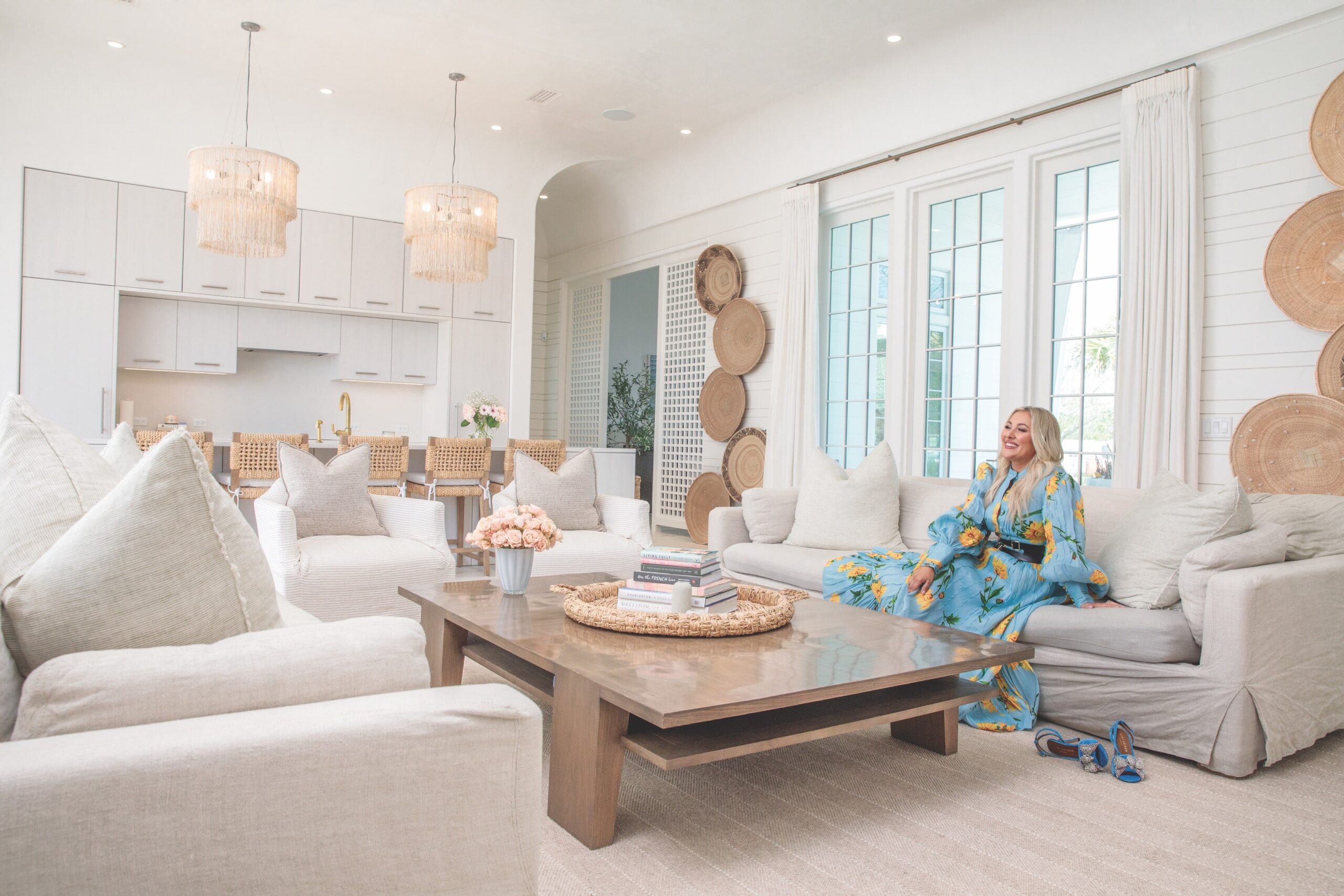 VIE: What are some of your favorite aspects of your listing at 149 Kaiya Avenue? Do you have a favorite space in the home?
ML: This home, 149 Kaiya Avenue, has always been one of my favorites. The open layout and how the inside connects to the outside, the grand covered porches, and the pool area are breathtaking. I had the opportunity to watch it come to life from the ground up, and I remember being in awe at completion that it was even more spectacular than I imagined. I have a lot of favorite things about this house, but my favorite room is the media room in the front of the house. It's an understated space meant for watching TV, playing games, or just relaxing. The addition of this space to the large open living room and the kitchen brings a coziness to the home.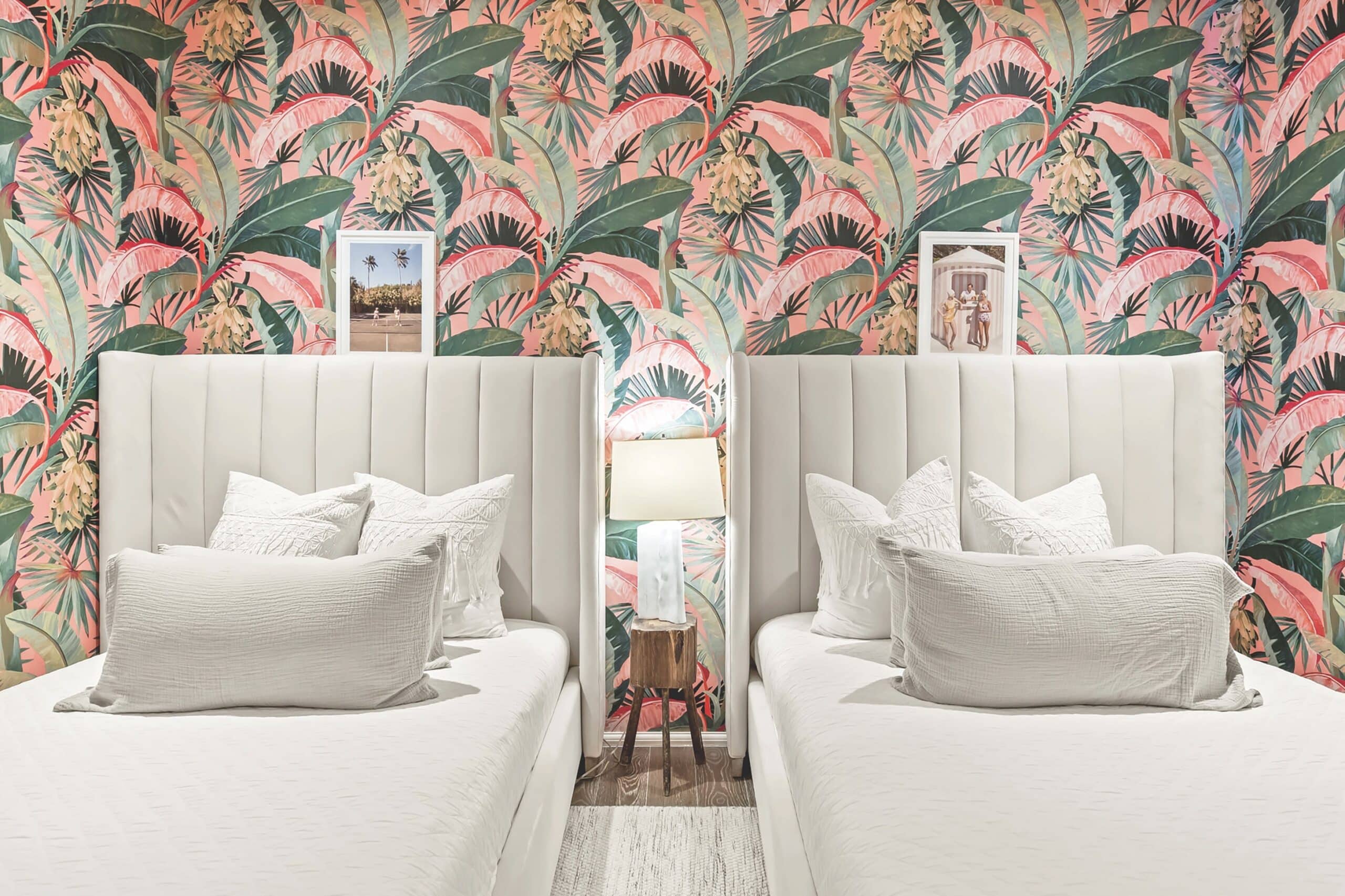 VIE: Why should prospective buyers consider Kaiya Beach Resort? What are your favorite aspects of this new community along Scenic Highway 30-A?
ML: Kaiya, from inception, has been about connection and belonging. The developer had a vision of creating a community of neighbors and friends, and you can feel that with the design of the homes, big front porches, and connected greens lining the road up front. There is a beautiful harmony between the public and private spaces of Kaiya. In my opinion, the community's boutique size is one of its superpowers. It's not so big that you get lost in it or lose sight of the goal of this development. The emphasis on concierge services is another unique thing about this community.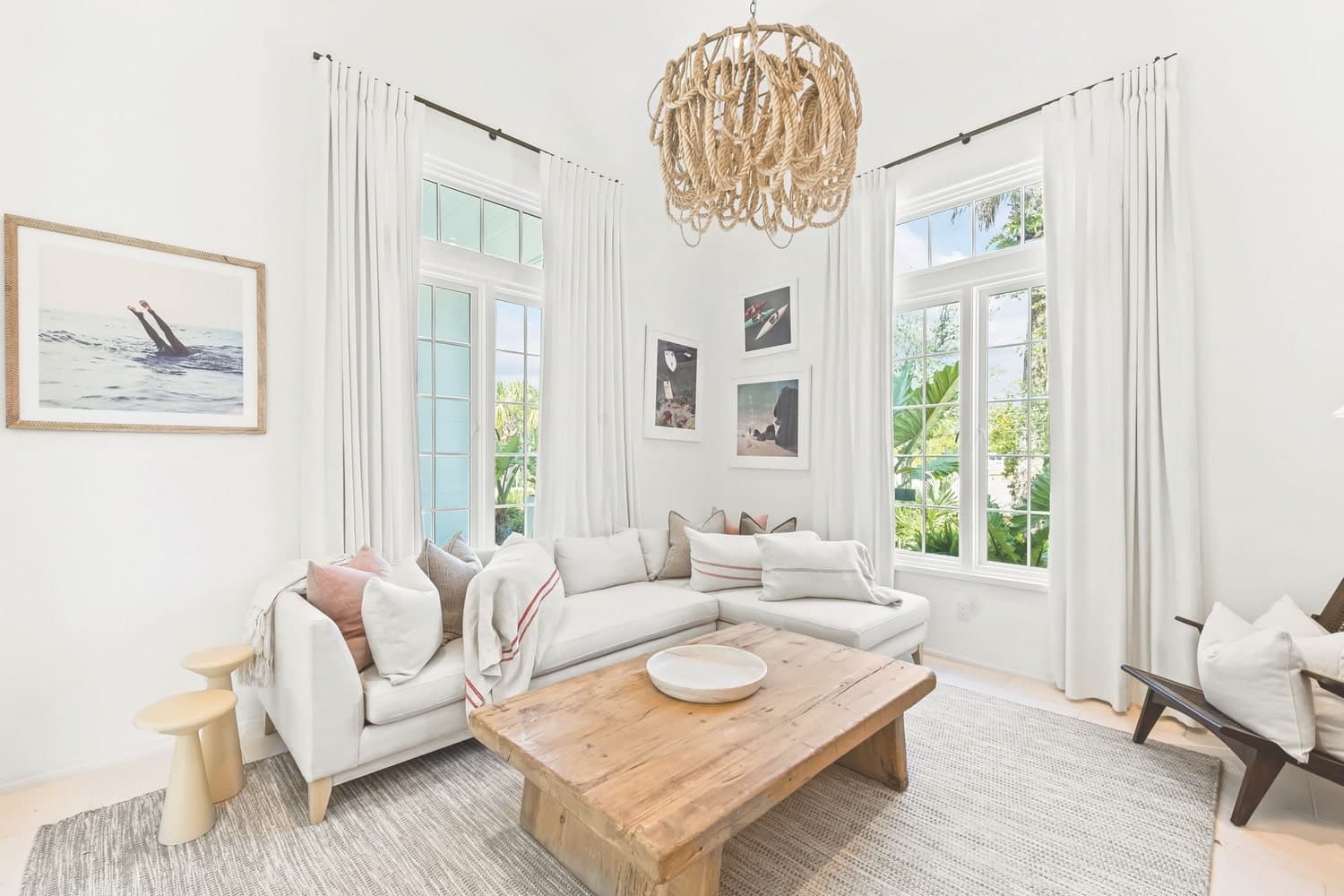 VIE: If you could sell real estate in any other country, where would it be?
ML: Oh my gosh! This is an impossible question—haha! My answer today, which could change at any moment, would be Spain or South Africa. Being somewhere near the coast is a must, and we fell in love with the people of South Africa on our trip there; we also fell in love with the pace and quirkiness of Barcelona and Mallorca in Spain, so those are my top two countries right now.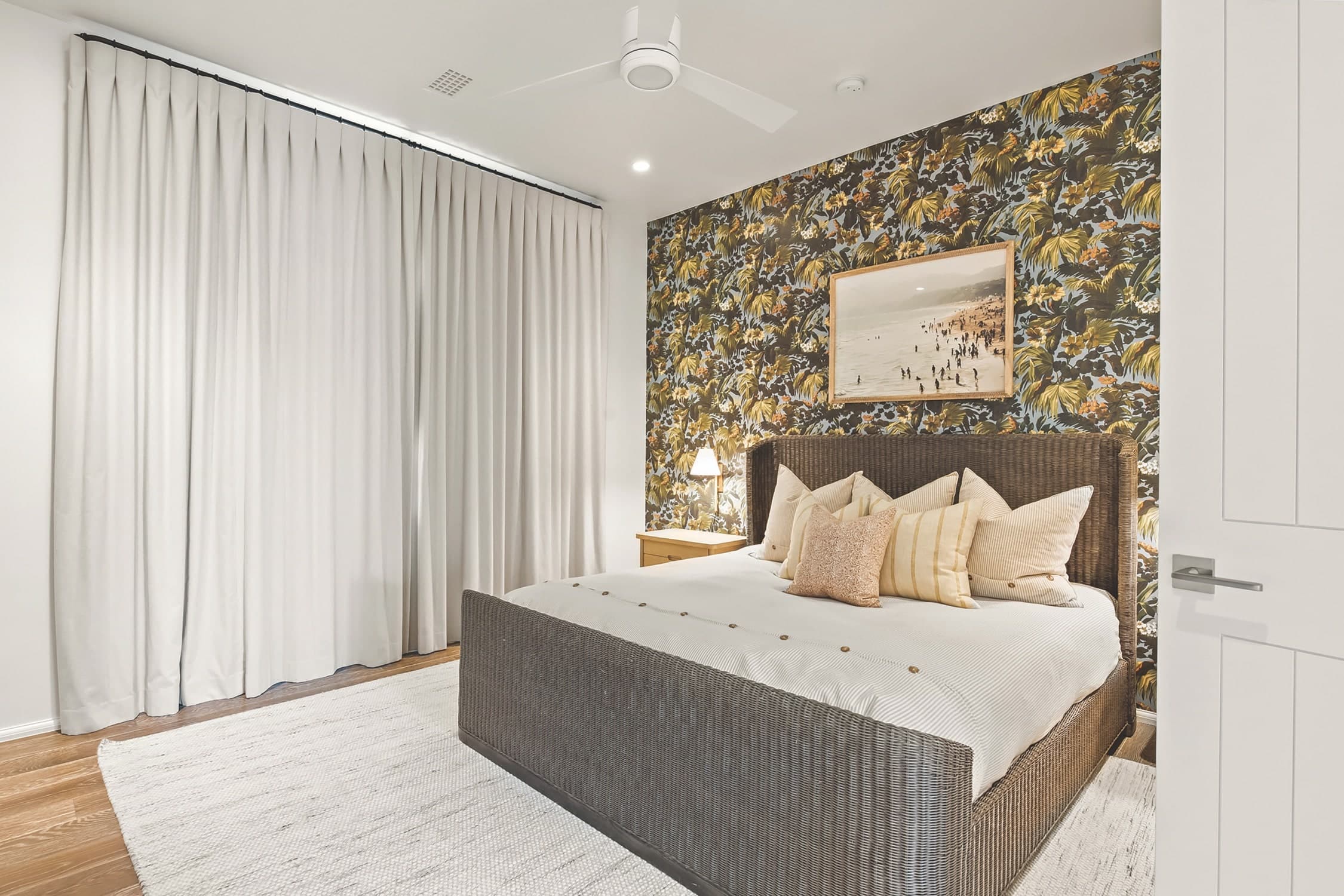 VIE: Describe your interior design style in a few words. Does your personality match the style of your home?
ML: Bold, colorful, fun, and unexpected. We recently sold the last home we built and had so many comments from family and friends about how it "felt" like me and my husband. It was colorful and bright, with a lot of wallpaper, tile, and patterns. So, I would say yes, my style hopefully matches the energy I put into the world! We are building another home now with a lot of color and fringe, plus wallpaper on the ceilings, and I cannot wait. The more, the better, as far as I'm concerned!
— V —
---
Visit InletBeachRE.com or follow them on Instagram @inletrealtygroup to learn more. You can also see more from Kaiya at KaiyaBeachResort.com.
ARTICLE CATEGORIES