By Anne W. Schultz
Maybe it's the playful name "Lululemon"—which sounds to me more like a Ben and Jerry's ice cream flavor than a store—that suggests there is something magical about this unique retail venture. The fact that one visionary man can follow his dream and launch a single store that expands to three hundred plus worldwide only adds to its mystique. Maybe it's the company's "desire to empower people to reach their full potential" that lights up the whole operation. Walk into any Lululemon and discover for yourself why it's so much more than a store.
You'll find not only over-the-top yoga pants there but also an active lifestyle that makes for happier and healthier living—a lifestyle committed to practicing yoga or any other exercise that keeps you sweating. "Our love for yoga runs deep; it rejuvenates our body, calms our mind, and is at the core of who we are," the company's website explains. So whether you're stretching your arms to the sky in a tree pose or out in a warrior stance, Lululemon has you covered in high-tech apparel that moves with your body.
It was love at first stretch for Lululemon's founder, Chip Wilson, at the first commercial yoga class offered in Vancouver. There he experienced an endorphin high similar to the ones he enjoyed while surfing and snowboarding. He was sold on yoga, but with his passion for high-tech athletic fabrics, he was not impressed by the baggy clothing that participants wore. Thus, Lululemon clothing was designed by day and tested by instructors during yoga classes by night.
In 2000, the first store opened in the Vancouver beach community of Kitsilano. Years later, a showroom opened in another beach community—the one where I live in the Northwest Florida Panhandle, famed for its white sandy beaches and emerald waters. How I stumbled upon this local showroom was as serendipitous and fun as the beginnings of Lululemon itself.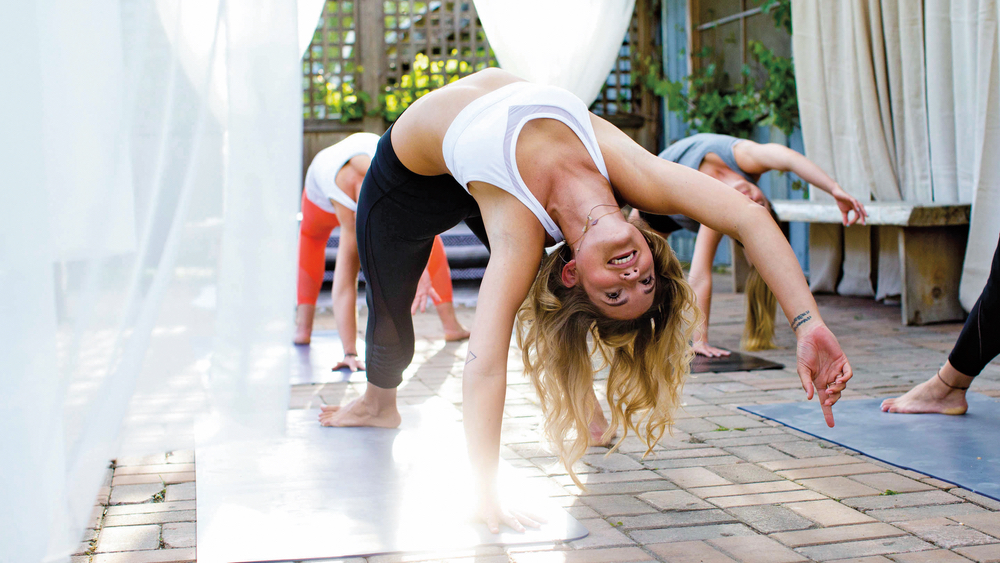 It all started on King Street, the commercial shopping district in Charleston, South Carolina, where I purchased a pair of terrific-looking yoga pants at an unassuming store without a name out front. As one of the few on the planet who had never heard of Lululemon, I didn't realize I was in their Charleston showroom until years later, when I was back home driving down the main beach corridor of Highway 30-A and spotted the logo—the same one that was attached to the zipper of my yoga pants! I find out later that it's a stylized A, but to me it resembles the Greek omega. The white logo enclosed in a red circle is printed on a signboard at the entrance to a small shopping center in Grayton Beach, Florida. Like a child on a treasure hunt, I searched for the store to match it until, through a window, I spotted the same exceptional clothing I had found in Charleston.
It's embarrassing how many times I've worn my pants over the past four years, yet they still look brand new. They never bag or sag and haven't shrunk after countless washings. They are buttery soft against my skin and hug the body so my Iyengar Yoga instructor can check my alignment. They look stylish enough to wear out to lunch or coffee in a beach community where casual and laid-back are the dress code. They have even endured miles of hiking trails and never unravel in spite of the tiny pinpricks inflicted by the needle-sharp claws of my daughter's rat terrier.
Our love for yoga runs deep; it rejuvenates our body, calms our mind, and is at the core of who we are.
Grayton Beach Lululemon ambassador and yoga instructor Laura Bailey explains why: "The seams are stitched six times, and pants are prewashed so they retain their shape. I still wear yoga pants I've owned for ten years. I love how they include 'happy surprises' in their clothing, like a hair tie on the end of a zipper and pockets concealed in unexpected places. The fabrics are amazing. In some fabrics they use the technology of silver threads woven in to inhibit the growth of odor-causing bacteria. My favorite fabric is what's called 'Full-On Luxtreme.' It is breathable, wicks sweat away, and dries really quickly."
Although Lululemon usually selects new ambassadors every one to two years, Bailey stands out as an exception: she has served for four. In 2017, another local yoga guru, Angela Ragsdale, joined the Lululemon family as the new ambassador, while Bailey transitioned into the role of legacy ambassador, remaining a member of the Lululemon family.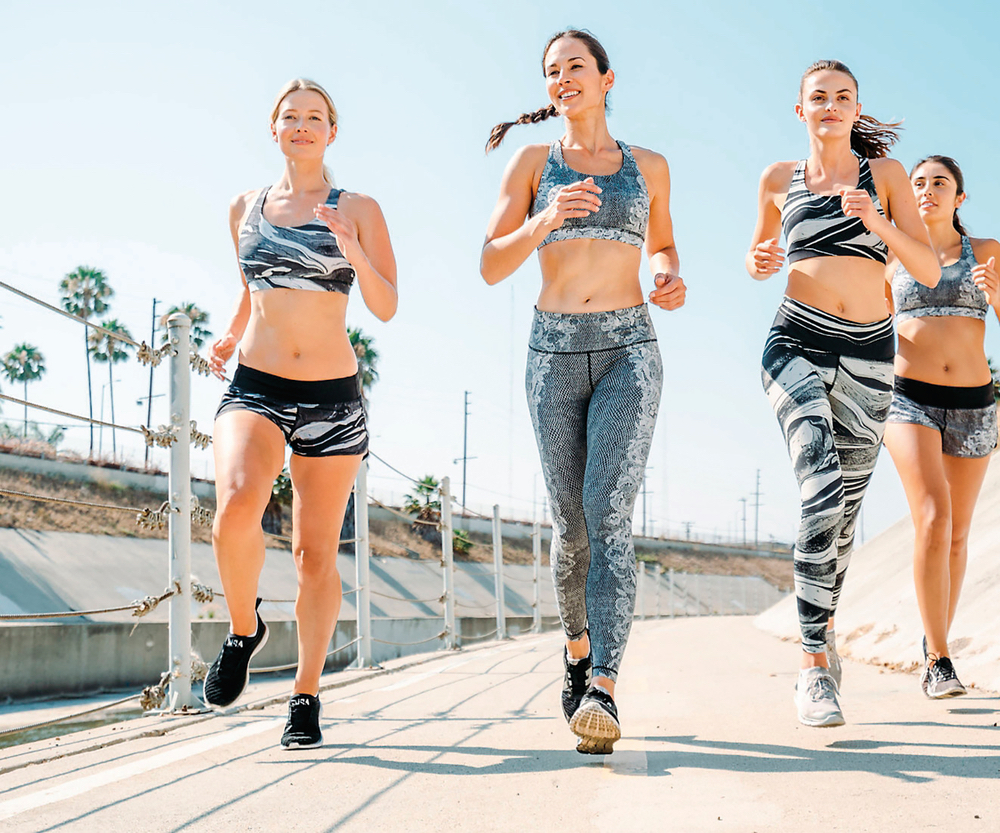 If yoga is the "core" of Lululemon, then wonderful staff and ambassadors like Bailey and Ragsdale are its heart and soul. They are embodiments of the holistic lifestyle that Lululemon promotes with its athletic and leisure clothing. They are the ones who live the brand's mission every day and who attract others to it with their energy and vitality, along with their calm and serene composure. They welcome customers with friendly smiles and bond with the local community at free yoga classes at the store, which Bailey teaches once a month. They also pass along information about local yoga classes, unique coastal offerings like yoga on stand-up paddleboards, as well as healthy restaurant recommendations and other information pertaining to a healthy lifestyle.
According to the American Yoga Association, "The classical techniques of Yoga date back more than five thousand years. In ancient times, the desire for greater personal freedom, health and long life, and heightened self-understanding gave birth to this system of physical and mental exercise that has since spread throughout the world. The word Yoga means 'to join or yoke together,' and it brings the body and mind together into one harmonious experience."
It seems more than a coincidence that yoga, one of the few exercises to address mind and body, has resurfaced and spread throughout the world at a time when both are threatened by technology. During the Industrial Revolution, physical fitness declined as advances in industrial and mechanical technologies replaced labor-intensive jobs. Large populations moved from farms, where outdoor chores provided natural exercise, to a more sedentary lifestyle in the city.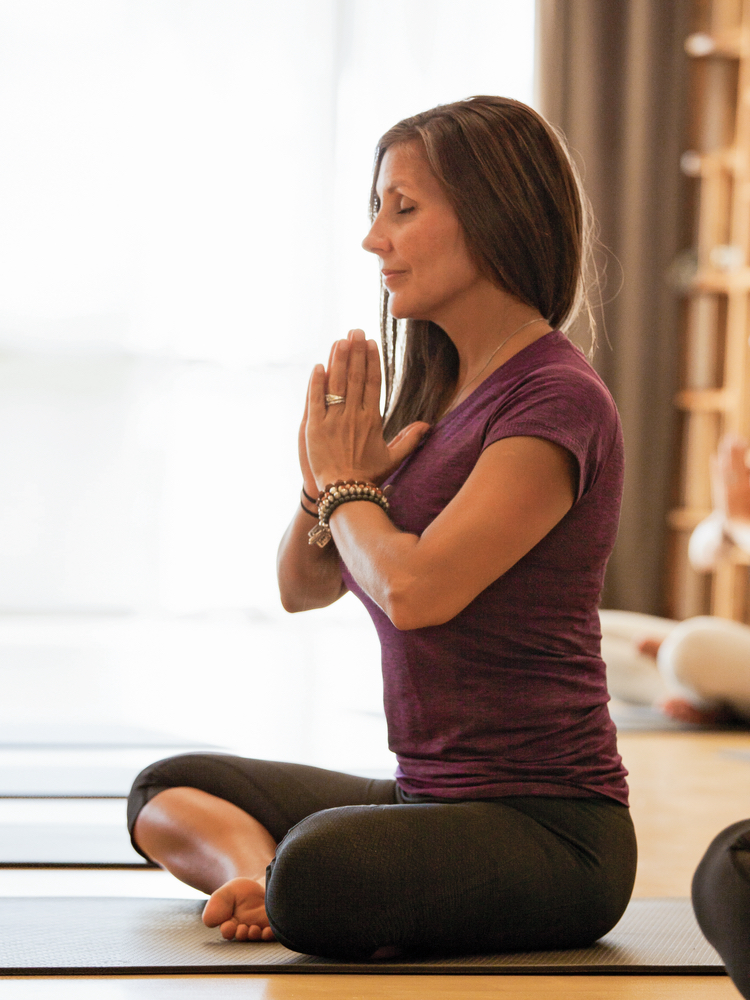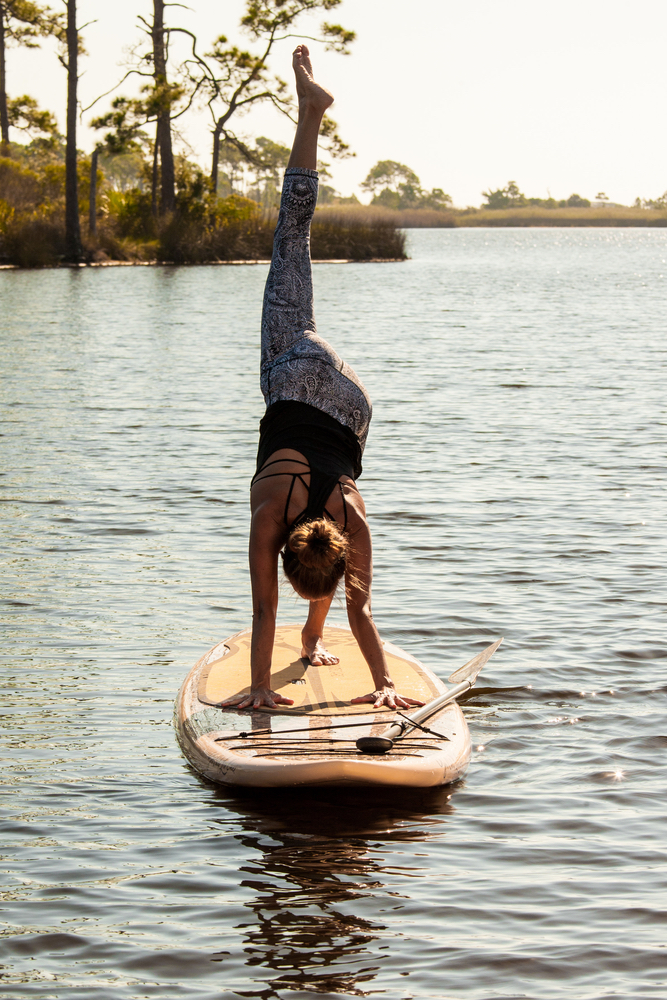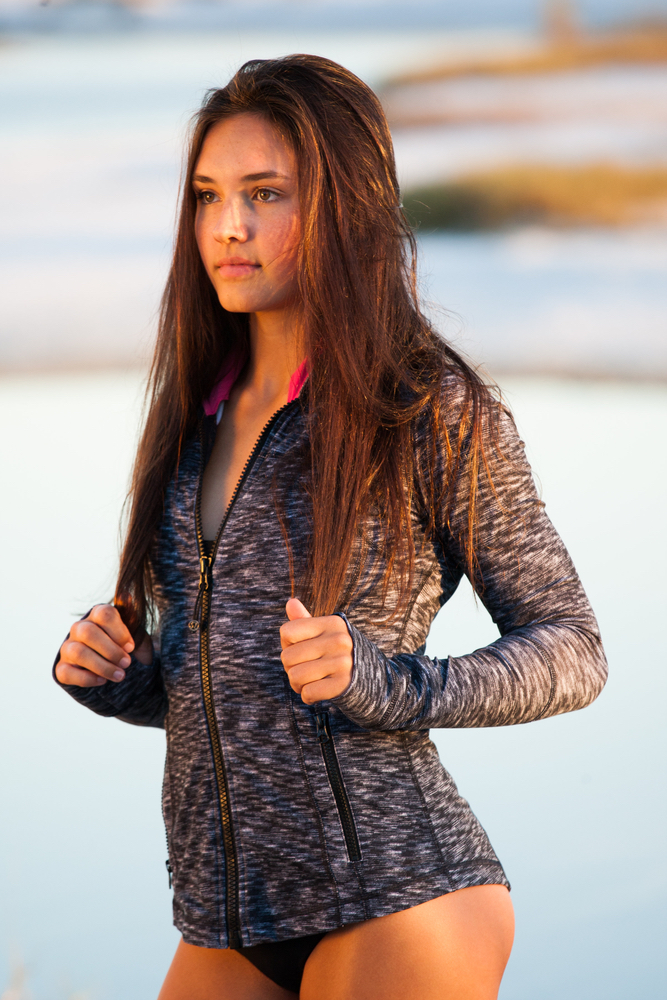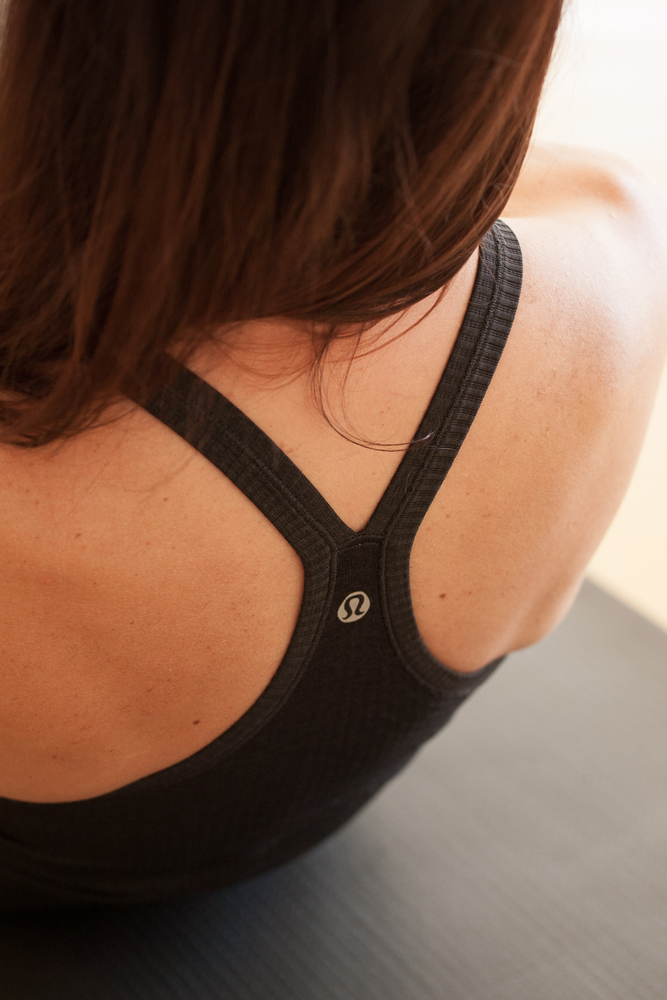 In The History of Fitness, Lance C. Dalleck, MS, and Len Kravitz, PhD, write about how the health costs of industrialization and urbanization weren't apparent until much later, in the 1950s and 1960s. At that time, an epidemic of diseases that had not been prevalent before— including cardiovascular disease, cancer, and type 2 diabetes—exploded as the leading causes of disease and death. A fitness test for children in the 1950s measured the decline in our physical fitness, as 60 percent of American children failed at least one of the tests in comparison to only 9 percent of children from European countries.
The word Yoga means 'to join or yoke together,' and it brings the body and mind together into one harmonious experience.
Skyrocketing obesity and the continuing rise of these same diseases indicate technology is still affecting our health. Yoga is the ideal preventive medicine for the effects of today's technology that keeps us indoors staring at screens instead of exercising. Technology follows us into the car and is carried with us throughout the day, so our minds are constantly bombarded by sound bites, advertisements, gossip, and much more.
Yoga directs our focus inward to a deep reservoir of peace and serenity. Its meditative techniques help us surrender our egos, tune out other voices, and quiet our minds enough to hear the one voice we most need to listen to—the still, small voice within. It's more than magical—it's downright miraculous—how daily exercise, a healthier diet, and meditation help us reach our full potential. By offering the gift of yoga, Lululemon not only opens the door to a more blissful lifestyle, but also makes sure everyone is well dressed for the occasion.
— V —
---
ARTICLE CATEGORIES