A Panoramic View of the World
By Tori Phelps  |  
Photography by Dick Jenkins
If a photo is worth a thousand words, Dick Jenkins's pictures are the equivalent of War and Peace. Using a unique method of photography and the patience a saint would envy, Jenkins captures entire scenes in a single breathtaking shot to make viewers feel as if they've stepped inside the photo. Which is exactly the point.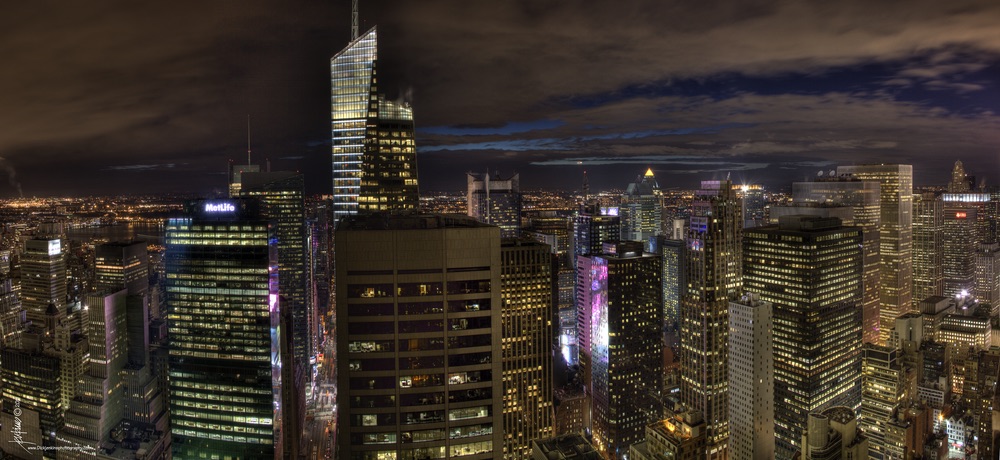 Taking the Long Way
Like most artists of his caliber, Jenkins has always felt a pull toward the creative. As far back as elementary school, his artwork was the one chosen for display. But before he could indulge that passion, he had an entire career to get through—beginning with the military and ending with nuclear power.
Following high school graduation, Connecticut-born Jenkins did a four-year hitch in the U.S. Air Force and then went to work at Pratt & Whitney's research laboratories in East Hartford while attending night classes to become a tool design engineer. The next decades were spent with companies that built nuclear and fossil-fueled power-generating plants around the world.
Then came retirement. But rather than slowing down, Jenkins was just gathering speed.
The international travel he did for work allowed him to spend long weekends in places like the Louvre and the Musée d'Orsay, where he would view a painting from afar and then spend an hour examining the details up close. Having tried his hand at oil painting years earlier, he knew the medium wasn't a good fit for him, but he still longed to produce something artistic. Though he had no formal training in photography, he decided to pick up a camera and begin shooting.
The attention he's received is due to his talent, of course, though credit also goes to his distinctive style: panoramic high dynamic range (HDR) photography. If you've never heard of it, that's because Jenkins has essentially forged a new path inthe medium.
Jenkins started out photographing wildlife and then branched into military aircraft, landscapes, cityscapes, and anything else that grabbed his attention. After all, as a hobbyist, he wasn't in it for the money. And that's a good thing. "I've been told by fellow photographers that it's nearly impossible to make a living this way," he says. "I've found that to be true."
Maybe photography hasn't brought a fortune, but it has brought a long list of clients and even more fans. The attention he's received is due to his talent, of course, though credit also goes to his distinctive style: panoramic high dynamic range (HDR) photography. If you've never heard of it, that's because Jenkins has essentially forged a new path in the medium.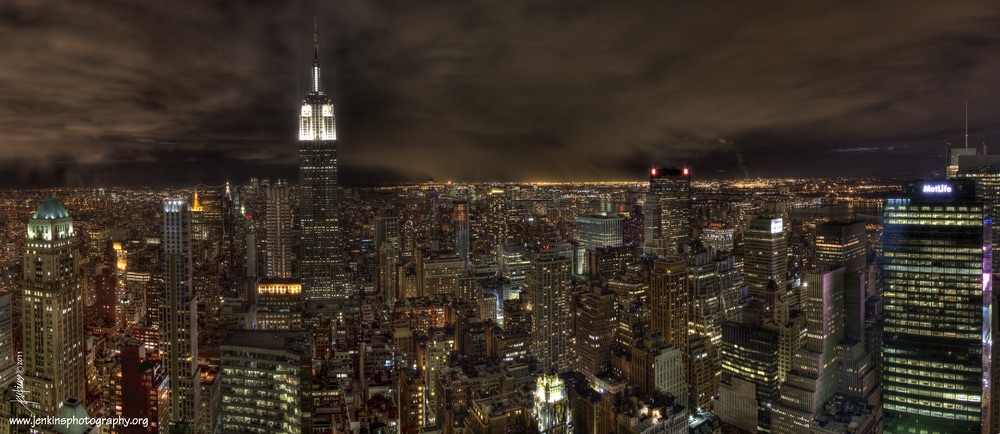 A Fresh Angle
His journey to this unique style started with a trip to Hong Kong, where the spectacular view from his hotel room cried out to be captured in panorama. "When I drew the drapes open in my hotel room, I stood overwhelmed by the sight of sampans, ferryboats, Victoria Peak, modern skyscrapers, and dazzling lights on a very mountainous terrain," he remembers. "When I returned home, folks would ask me what Hong Kong was like and whether I had any pictures to share. That was the moment I realized I wanted to learn something more than normal photography; I wanted to learn how to produce panoramas."
He incorporated the second element, HDR photography, because it does what traditional methods have long failed to do: generate pictures with colors that are startlingly close to what the human eye sees. "With HDR and panoramic photography, I can re-create an entire scene, with colors nearly as accurate as the brain perceives them," he says.
In essence, HDR involves taking a bunch of photos of the same scene and then using software to merge the best aspects of each shot into one final product. Conventional photography renders the scenery around your focal point over- or underexposed, while HDR allows all elements in a scene to be properly exposed.
It requires a high-tech camera that can be set to take between three and nine photographs of the same scene at various exposures, seconds apart, in a process known as bracketing. The next step is to introduce the bracketed images into HDR software, which selects the areas of proper exposure and then blends them into one picture. A lot of hands-on time is still needed to make the photo publication ready, Jenkins points out, explaining that he uses the software's thirty-plus slider adjustments to intensify or diminish colors.
The Extra Mile
Before he sits down at the computer, however, he has to get the right shots—a prospect that's easier said than done. Jenkins believes that being good at what you do involves not only a lot of practice to get the technical skills down, but also taking the time to understand your subject inside and out. "I can tell when an osprey will fly, when I'm about to violate his territory, and when he'll call out his warning that I need to retreat. I know his habits, his schedule, his perches, and his flight patterns," he contends. "With the Blue Angels, I've watched them practice a hundred times and know where to position myself to take advantage of the light. I even know when they'll turn and burn."
Jenkins's excruciating patience is what makes his work so rare. There are few enough photographers keen to tackle skill-heavy panoramic photography and display a willingness to stand atop a building for an entire day, watching light change by the hour before taking a single shot. But he also adds the HDR aspect of bracketing multiple images at each position—plus all the postprocessing. Astoundingly, a typical single-row panorama requires him to manipulate more than a hundred individual images to create the end result.
Another piece of the puzzle involves his unflinching desire to go above and beyond for a job—literally. A perfect example is the client who wanted a 180-degree panorama of his sixty-story Manhattan property. So Jenkins climbed a ladder to the top of an air-conditioning cooling tower, his backpack filled with camera equipment and a tripod tied around his waist. Of the experience, he says, "I don't know how many people have stood sixty-two stories above midtown Manhattan with clouds for a ceiling and taken in the view from the George Washington to the Verrazano Bridge, but I feel immensely privileged to be one of them."

Leaping (or at least climbing) tall buildings wouldn't be possible if he didn't stay fit, and he's grateful that his hobby forces him to do so. But what he loves most is the sense of accomplishment that comes with a job well done. "I feel so satisfied when I can capture a beautiful scene in panorama and watch the reactions of others as their eyes travel about the photograph, taking in all the details," he admits. "I no longer gaze longingly at a scene and regret that it can't be captured. With diligence, concentration, and effort, I know it can be achieved to my satisfaction."
 That's what I want people to feel—that I have somehow transported them into the scene and they, like me, enjoyed the moment.
He plans to test that assertion by traveling to exotic locales he's visited before—this time with camera in hand. Also on tap for the future: introducing more people to his work. It's likely they, too, will have the same reaction as a client who viewed Jenkins's Camp Creek Lake panorama. "He said, 'I felt as if I had come upon that scene while driving along Route 30A, pulled off, stepped out of my car, and admired the sunset. Your picture was that real,'" Jenkins recalls. "That's what I want people to feel—that I have somehow transported them into the scene and they, like me, enjoyed the moment."
— V —
---
Jenkins's photography can be found at www.jenkinsphotography.org and www.panoramio.com/user/6088756 and is available for purchase.
ARTICLE CATEGORIES