Destin Commons Expands for 2014
By L. Jordan Swanson  |  
Architectural renderings by JPRA Architects  |  Aerial shots by Scott Jackson of MindLace Media
For almost ten years, Destin Commons has been providing locals and tourists alike with the latest in fashion trends from stores like Aldo Shoes, Hollister Co., Express, Brighton Collectibles, and many more. These stores have brought customers glamorous jewelry, hip clothing, and stunning accessories to achieve any and every stylish look desired—all within a town that has developed exponentially in the past decade. Destin Commons, marking its tenth anniversary on November 6 of this year, is celebrating this milestone in the fashion industry by introducing more than twenty new stores to their property in 2014.
Destin's popular outdoor shopping center is growing to bring more tenants and entertainment to the area for everyone to enjoy. Destin Commons, owned and managed by Turnberry Associates, seeks to enhance its reputation as the premier shopping destination along the Gulf Coast by complementing its local and regional draws. "We're more focused on bringing national, well-known brands to the area," said Kristina Trujillo, director of marketing at Destin Commons. "Another major focus for the expansion is the entertainment factor."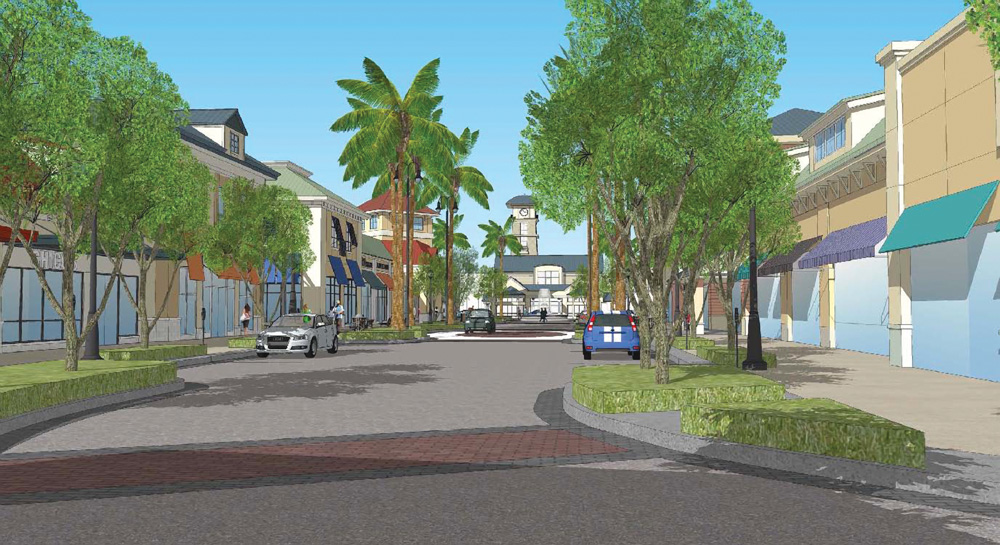 Raising the number of stores to a hundred plus is a major benchmark in the industry and is significant for a shopping center. "In this industry, a shopping center of this size can be considered a regional center. This means that its reach radius has expanded out of the immediate vicinity, and it has the potential to draw customers from expanded areas," Kristina elaborated. After the construction is complete, the total space at Destin Commons will reach approximately 520,000 square feet of fun, fashion, and family time.
Destin Commons has already begun expanding to appeal to a broader clientele. The shopping center introduced its revamped children's playground in September of 2012, incorporating a new theme of "ahoy mateys" and "yo ho hos"—or in simpler terms, pirates.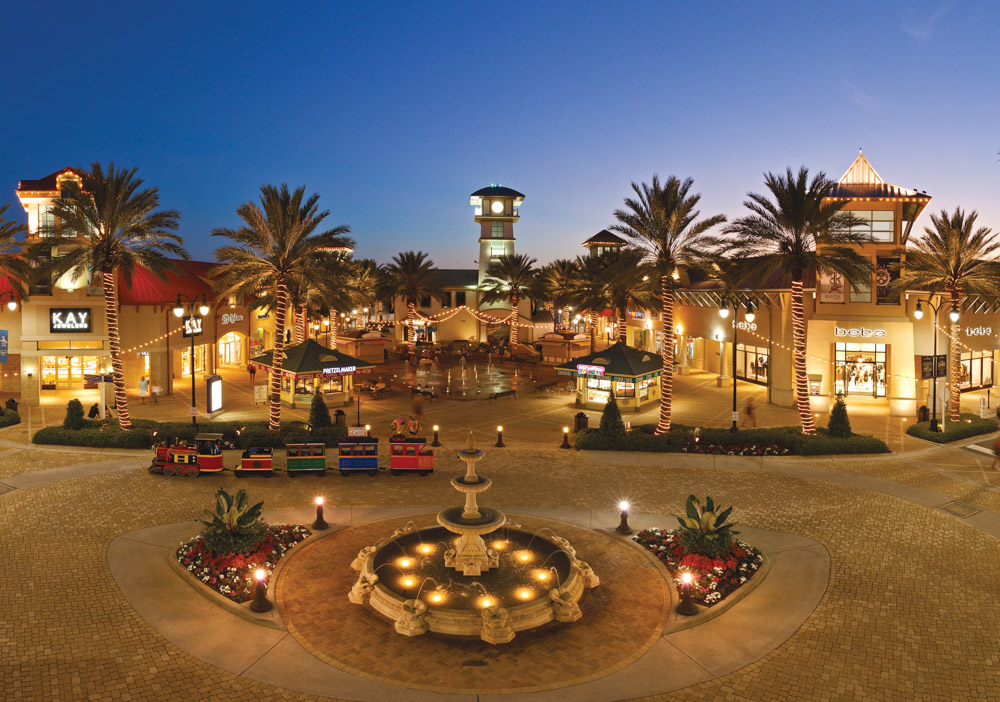 "It's a very expensive playground. We redid the floor, which is a PebbleFlex rubber floor, so the kids don't get hurt on it. We eliminated some of the significant height elements because there were some issues with bigger kids playing that would injure or affect some of the other children. We also added some softer benches for the parents to sit on while they're out there," said Bob Perry, general manager at Destin Commons.
The layout for the 2014 expansion will create a new, broad avenue from the center fountain circle southwest toward the corner of Highway 98 and Danny Wuerffel Way. "It's basically to provide our customers with new places to go to and things to do while they're here throughout the day," said Bob. "Right now, many of them hang around for the movie theater after shopping, but I certainly think this other entertainment component we're negotiating will keep them around even later into the evening. One of the other venues we're working with will have significant live entertainment, so we'll have bands here late into the evening, which will upgrade our overall nightlife. We're focused as a family center, but this will add a different element to the property and to the area."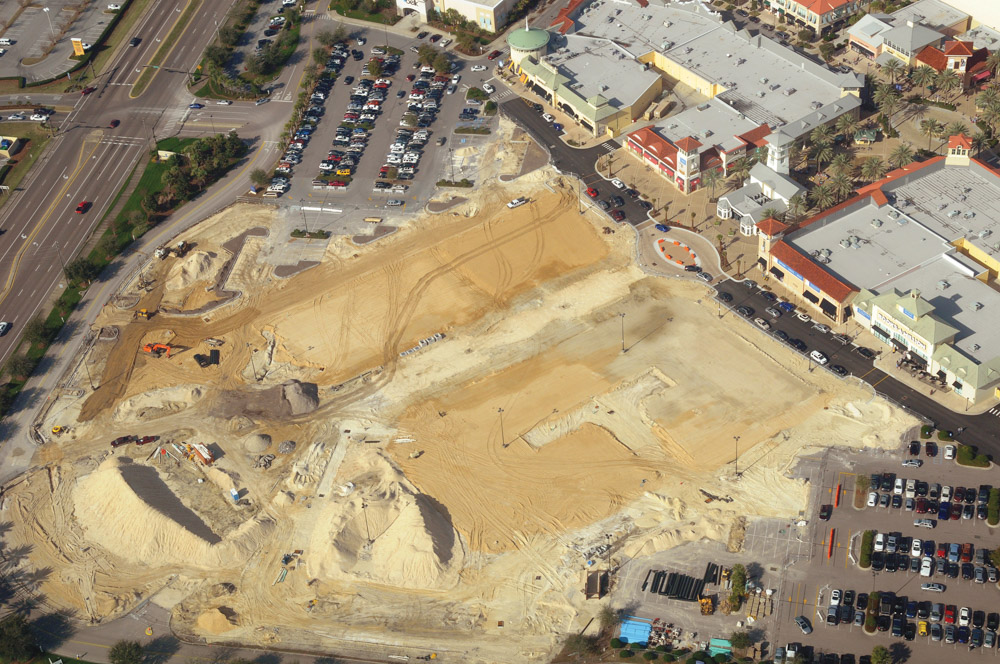 Over the next few months, the building construction will begin and the center will gradually start to take shape—looking more and more like a shopper's paradise every day. The buildings are expected to be completed with streets ready for traffic by the end of October this year, although the streets may not be opened until stores are open. This will be followed by a four- to six-month period of tenant build-out, during which the tenants will come in and fill their spaces with merchandise and decor in preparation for unveiling to the public. "There's been a lot of focus and attention given to avoiding fragmentation and keeping the center free-flowing," said Kristina, adding that the streets will be maintained as pedestrian-friendly.
"The design intent is to make this really look like it was always part of the original center," said Bill Frank, the Turnberry employee contracted to be the project manager on the expansion. "The buildings will look and feel a lot like what we've got out here now. They'll be a little bit lower on the front side, which will let you see everything that's in the back from 98 and from Danny Wuerffel Way."
A major reason for the expansion is to bring more national brands to the area.
And for those curious about the status of the current stores at Destin Commons—they are operating at their regular hours. Stephen Smith, account executive with The Petermann Agency handling the publicity on this project, added that the events going forward at Destin Commons would not be affected by this construction. "Everything is business as usual during construction—with just a little bit of parking displacement," Kristina said, laughing. But right now, the parking garage located behind the buildings is being used more than ever. Forty percent of the parking at the shopping center is located in the garage. Once the construction is complete, there will be a total of 2,250 parking spaces for shoppers to find their perfect spot.
Kristina said she is most excited to announce the new tenants to the public—an announcement many are anticipating. Bob is looking forward to seeing the goals of the project accomplished: provide more variety to the center, help energize the overall atmosphere, and give people the opportunity to hang out more at night with additional nightlife options on scene.
— V —
---
Destin Commons is located at 4300 Legendary Drive in Destin, Florida. It is open Monday through Saturday from 10 a.m. to 9 p.m., and Sunday from 11 a.m. to 7 p.m. For more information, please call 850-337-8700 or visit destincommons.com.
ARTICLE CATEGORIES